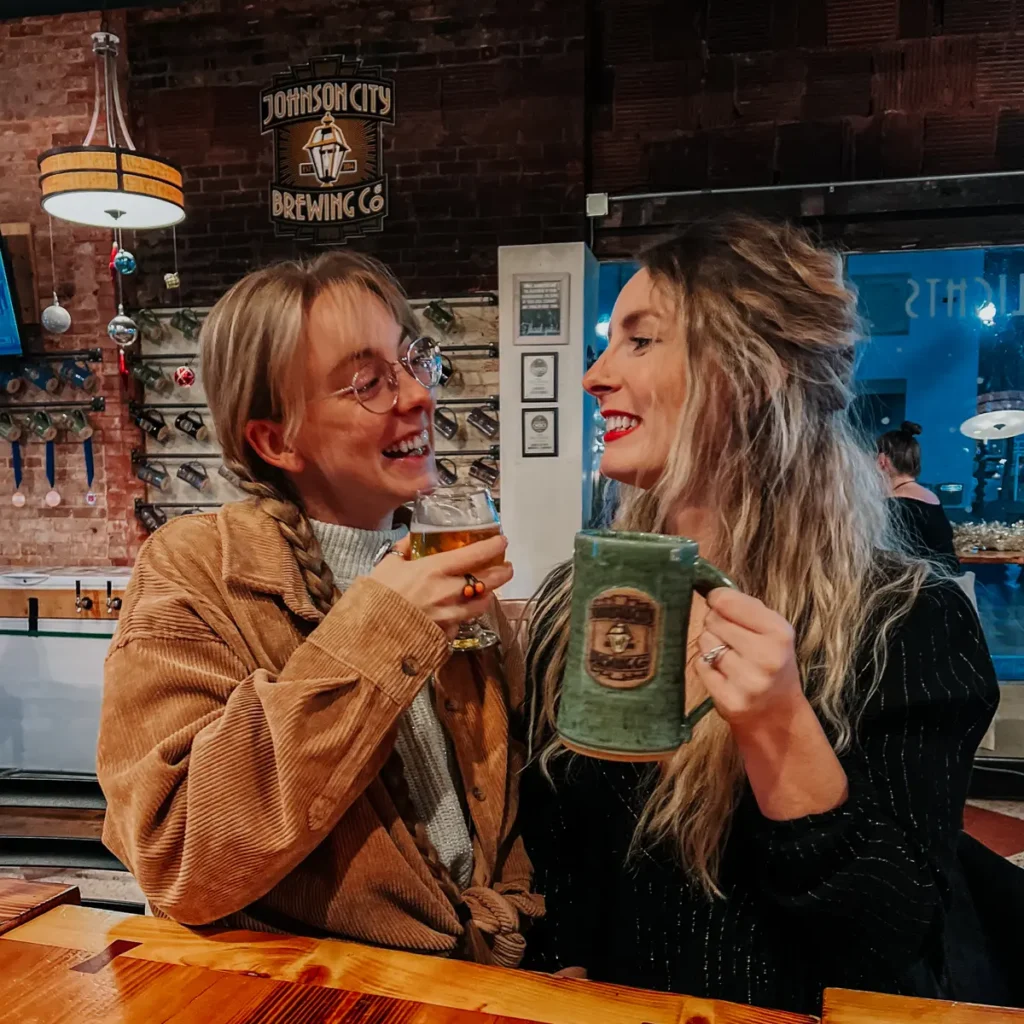 If you love road trips, breweries, hiking, and tubing down the Nolichucky, you've landed in the right place! ☀️ 🥾 ⛰ 🍻
We are Bri and Laurin, two sisters from North Carolina who "settled" across the border into Northeast Tennessee.
Laurin has been living in Johnson City for over ten years, while Bri is generally nomadic overseas but spends most summers and as many holidays as possible in the Blue Ridge Mountains visiting family.
We both love traveling (near & far) and exploring the outdoors, and wanted to share all of our favorite hangout spots, outdoor adventures, and all our local insight into Johnson City, the Tri-Cities, and East Tennessee with you on this blog.
Take Me to Tennessee the #1 travel blog dedicated to Tennessee travel. Discover the best activities and places to eat, drink, camp, and stay in our detailed guides and itineraries.
We hope our blog will inspire you to get outside and explore the Tennessee Highlands and beyond!
If you have any questions or requests for guides/itineraries, please reach out to us at takemetotenn@gmail(dot)com. If you're a brand or business, visit our Work With Us page.