Looking for the best bars and nightclubs in Johnson City? Look no further as you will get a locals perspective on the best late night hangout spots that Johnson City has to offer.
Whether you'll be visiting Johnson City for a weekend, or perhaps throughout the week on a business trip, Johnson City has some great bars to visit after hours.
This city is becoming popular for its bar and nightlife scene as it is a college town, home to the Buccaneers at East Tennessee State University. If you're looking for things to do in Johnson City after the sun goes down, we've got you covered!
Keep reading to see where the best bars and nightclubs are in Johnson City, TN!
9 Best Bars & Clubs in Johnson City
1. Mulligan's Gaming Pub
Location: 308 East Main Street
Hours: Sun-Wed: 2-9pm, Thur-Sat: 2-Midnight
Food: Yes, Irish Pub
Age: N/A
Nothing beats having a drink (or few) at a good Irish Pub and Johnson City finally has one!
Mulligan's Gaming Pub is a great spot to enjoy a perfect pour of Guinness or one of my favorites, Smithwick's Red Ale.
You may be asking yourself why it's called a gaming pub. Well, Mulligan's started out as a gaming hall for tabletop games such as Magic the Gathering, Dungeons and Dragons, and many more.
Now, this fun Irish pub offers even more from Irish fare, to coffee liquor drinks, draft beers and Guinness specials such as a Black & Tan or Black Velveteen, and live music! Or if you're feeling competitive, challenge someone to a game of darts. 🎯
If you're hungry, try some Irish favorites such as the Fish & Chips, Bangers and Mash, Shepherds Pie, etc.
2. Capones
Location: 227 E Main Street
Hours: Sun-Tues: Closed. Wed: 6PM-2AM. Thur-Sat: 6PM-3AM.
Food: Yes
Age: 18+
Johnson City is known as "Little Chicago" for a few rumored reasons. One of those rumors is that Al Capone would frequent Johnson City, TN due to the illegal alcohol industry and the railroad systems. Capones was named after the notable mobster Al Capone and is even the face of their logo.
Capones is a great bar featuring live music from different bands, weekly karaoke, and a full bar. Grab a beer from the bar and listen to a live band!
Local bands will frequent here as well as bands from other neighboring cities such as Asheville, NC. Check out their Facebook Page or Eventbrite page to see the event schedule.
3. The Windsor Speakeasy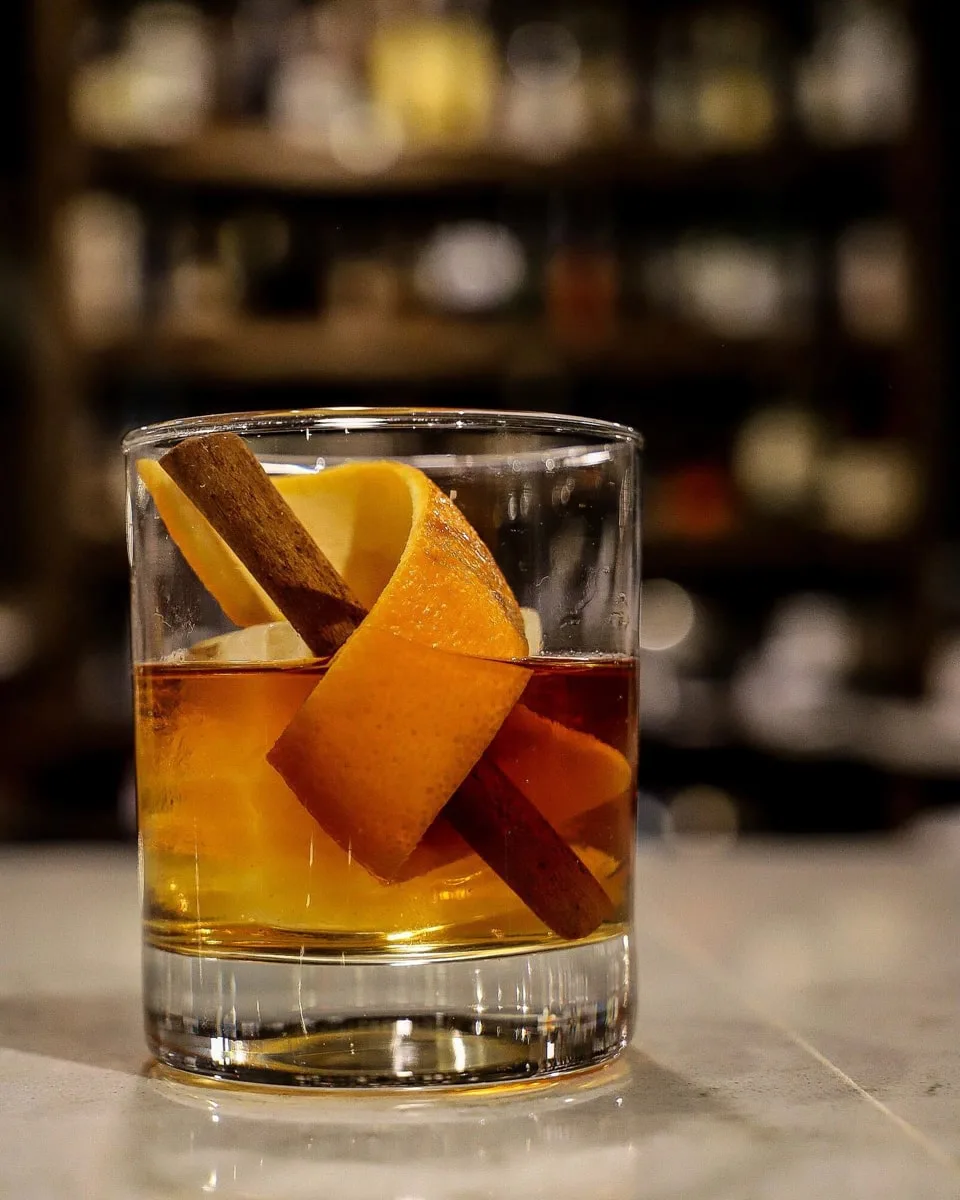 Location: 220 W Market Street
Hours: Wed & Thurs: 5-11:30PM. Fri & Sat: 5-12:15PM. Sunday: 12-4PM (Brunch)
Food: Yes
Age: 21+
Speakeasies used to be a place where you could drink secretly during the prohibition era. Now, speakeasies are popping up again all over cities as a cool place to find a good alcoholic beverage.
The Windsor Speakeasy in Johnson City is located in an unmarked building located downtown. As you walk in the door, you will be fooled into thinking you are in a small convenience store. But, located behind an old vending machine is the entrance to the speakeasy.
Here you will find the BEST craft cocktails and seasonally inspired cocktails. From smoked old fashions to a habeñero infused margarita – you're guaranteed to find a cocktail that will please your palate.
Brunch is also offered on Sundays from noon-4 pm, bring your appetite as you can enjoy a smoked salmon bagel with a bloody mary or sparkling mimosa 🥯
4. Wonderland Lounge 'N' Grill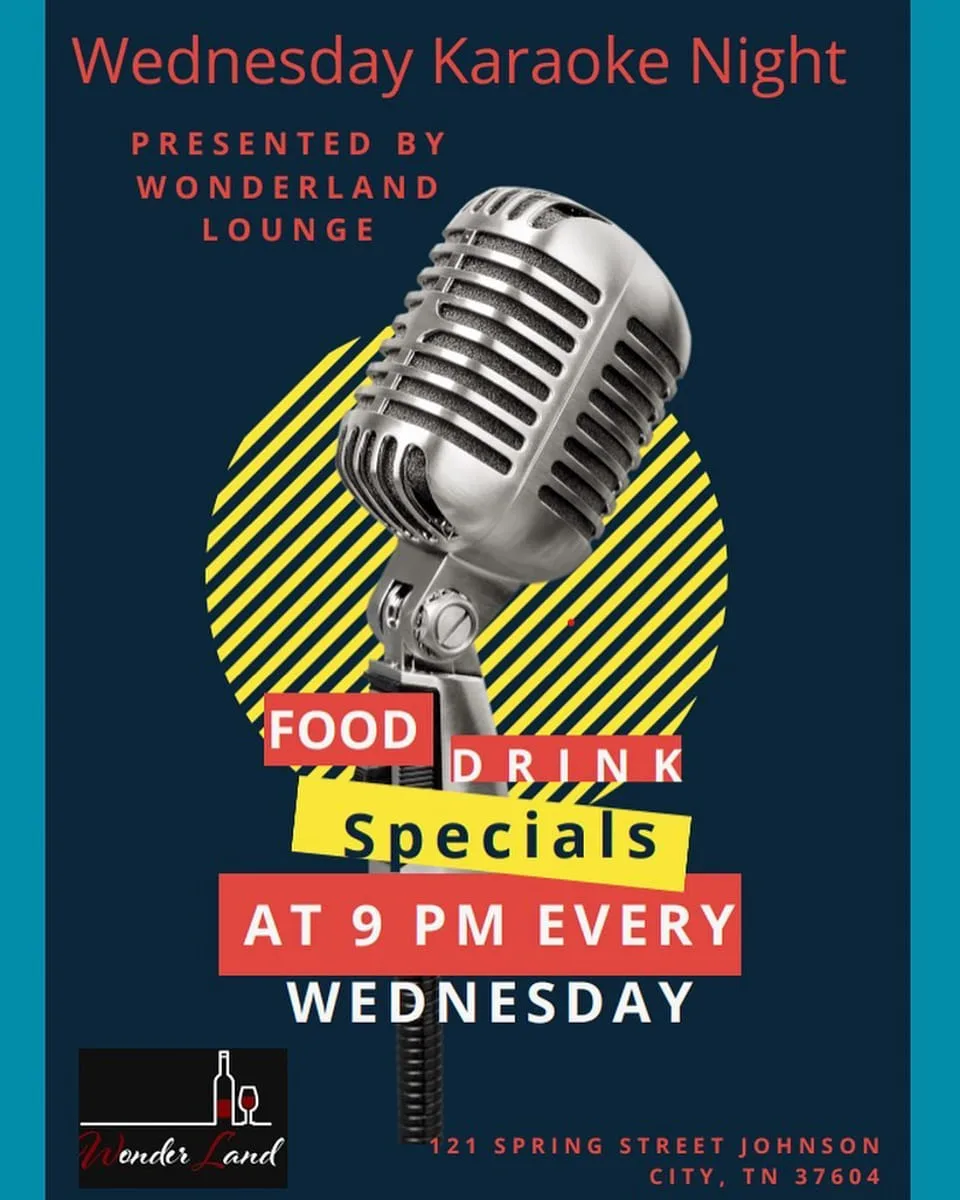 Location: 121 Spring St # 100
Hours: Wed & Thurs: 6PM-12AM. Fri & Sat: 6PM-3AM. Sun: 6PM-11PM. Mon & Tues: Closed
Food: Yes
Age: 21+
Wonderland Lounge is a great location to find a good cocktail as well as some great food. Some food favorites are the Crab Cakes from Italian Night (Thursdays) and the Chili Chicken.
This is one of the best bars located in Johnson City. You will be ready to dance the minute you walk inside as you will be surrounded by neon lights, light-up tables, and great music from a DJ!
Wonderland Lounge also hosts different events depending on the day of the week.
Saturdays – Dance and Music Night
Sundays at 6PM – Live Jazz Night
Wednesdays – Karaoke Night and Food Specials at 9PM
Italian Thursdays – Italian Menu with 1/2 price bottles of wine
They also rotate certain nights from Hip Hop & R&B, Latino Night, and more. Check out Wonderland's Facebook Page for their event updates!
5. Numan's Cafe and Sports Bar
Location: 225 East Main Street
Hours: Mon-Saturday: 11AM-3AM. Sunday: 12PM-3AM.
Food: Yes
Age: 21+
Numan's Cafe and Sports Bar is the best location in the Tri-Cites to grab a drink and play some pool or billiards with your friends. Known for being the largest Billiard center in Northeast Tennessee, Numan's Cafe is a great place for late-night fun.
Karaoke is offered from Thur-Saturday and poker nights are offered monthly – check their website for updates.
6. Tipton Street Pub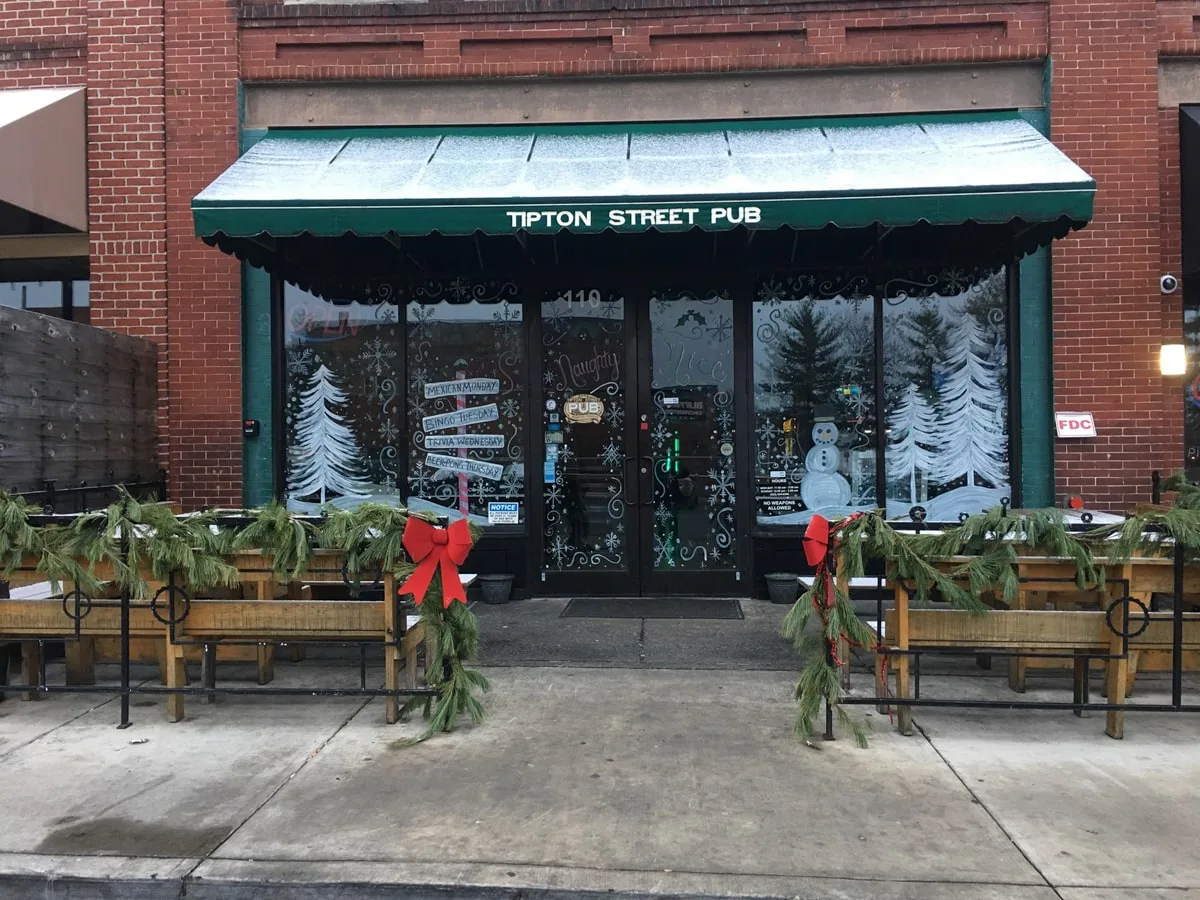 Location: 110 Tipton Street
Hours: 12PM-3AM Everyday
Food: Yes
Age: 21+
Tipton Street Pub is known for its chill vibe – offering bar food, a great beer selection, and weekday happy hour specials. Featuring over 50 beers, from imported, domestic, craft, or bottled, you won't have a difficult time finding something you like here.
Happy Hour – Monday through Friday, 3PM-9PM offering $2.00 Domestic Bottles, $3.00 Well Pours, and .50 cents off Draft Beers.
Mexican Mondays – $2.00 Tecate and Modelo Specials, Tequila and Margarita Specials
Trivia Tuesdays – $2.00 Domestic Drafts, Discounted Craft Beers
Wednesday Ladies Night – All Bottles of Wine 1/2 Off, $2.75 Import and Craft Bottles
Tiptons also offers great bar food — Wings, Burgers, and Philly Cheesesteaks are a few of the favorites offered here.
Also Read: Best Breweries in Johnson City 🍻
7. The Vault
Location: The back of Capones – 227 E Main Street
Hours: Sun-Thurs: Closed. Fri-Sat: 10pm-3am.
Food: No
Age: 18+
You can enter the Vault from Capones or separately on the side of the building. Depending on the band playing at Capone's, the cover charge may vary.
The Vault is a Bar & Nightclub located at the back of Capones. Here you will find DJ music with a bar and large dance floor. Dance the night away with a friend and a drink in hand.
8. New Beginnings
Location: 2910 Bristol Highway
Hours: Sun-Thurs: Closed. Fri & Saturday: 8PM-3AM
Food: Yes
Age: 18+
New Beginnings is a premier gay club and bar located in the northern part of Johnson City on Bristol Highway. This bar has been open for over 30 years in the Tri-Cities. Enjoy a night of comedy and a showcase of glam and glitter featuring Drag Queen performances — YAS QUEEN. 👑
Recently voted as the "Best Night Spots" in Johnson City from the Readers Choice Awards, you'll have a great night dancing to the music and watching performances while sipping on your favorite beverage.
If you are visiting Johnson City for a short weekend getaway or for a quick work trip, you can find somewhere to go from this list after hours to enjoy a good drink, music, or bar food.
Do you have any recommendations for the best bars or nightlife located in Johnson City? Please let us know in the comments below!
9. Label Restaurant
Location: 601 Spring St #101
Hours: Sun & Mon: 11AM-9PM. Tues-Thurs: 11AM-10PM. Fri & Sat: 11AM-11PM.
Food: Yes
Age: No restriction
The Label Restaurant is one of the best locations to find good food with a great bourbon selection. Per the Reader's Choice Award of the Johnson City Press, the Label Restaurant was the winner of many different awards in 2019 including the Best Bar in the Tri-Cities award.
They are also one of the best restaurants located in the Tri-Cities. From unique sushi to dry-aged ribeye steaks – we always enjoy eating here for dinner.
Bourbon connoisseurs will love visiting the label as there are many famous brands and difficult finds to choose from, from Pappy Van Winkle, Bookers, E.H. Taylor, Elijah Craig Toasted Barrel, and more. See their full bourbon and bar menu here.
📌 PIN THIS JOHNSON CITY NIGHTLIFE GUIDE