With an official nickname as the "Scenic City", you can only expect the charming city of Chattanooga to sweep you off your feet with its beauty.
Nestled along the Tennessee River and the Appalachian Mountains, Chattanooga is known for having a blend of great outdoor activities such as hang-gliding, hiking, biking, and cave expeditions, as well as having a beautiful downtown and redeveloped riverfront area.
Chattanooga is also a wonderful destination for weekend getaways, as it's just a 2-hour drive from many major cities including Atlanta, Johnson City, Nashville, and Knoxville.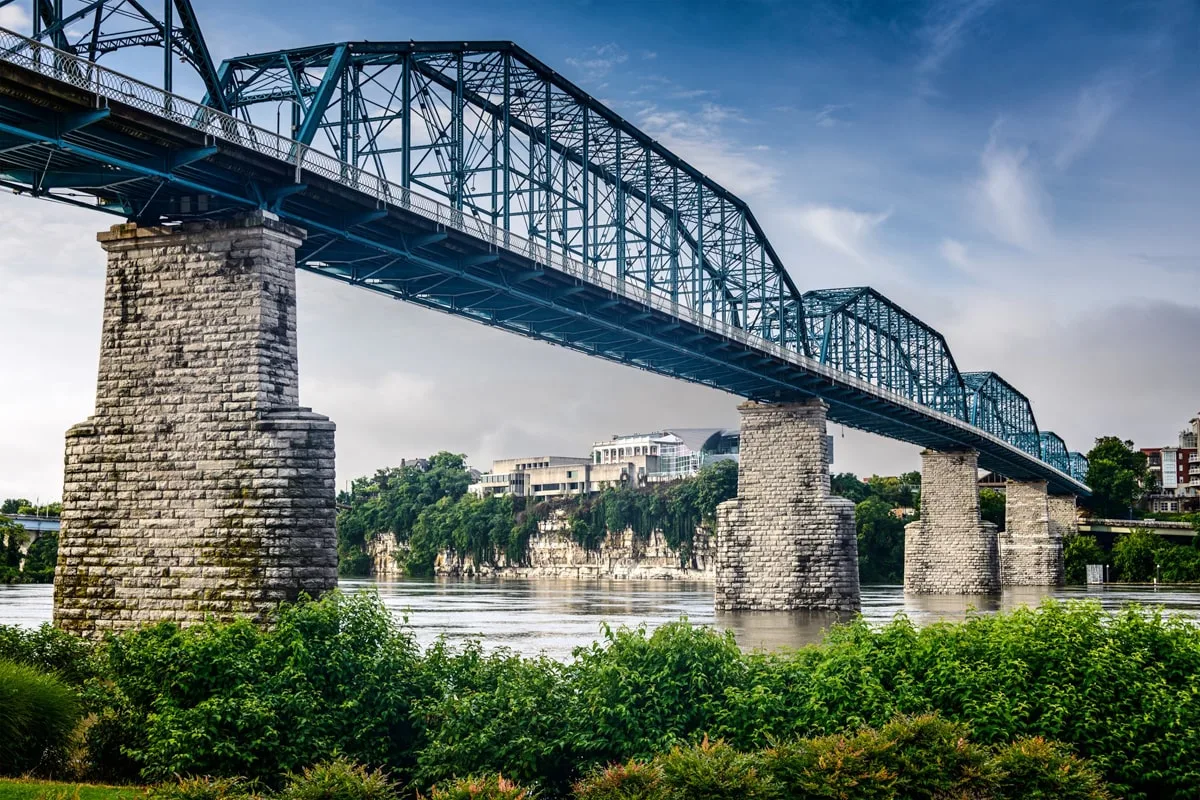 Interestingly enough, Chattanooga has earned a second nickname known as the "Gig City," as it was the first city in the Western Hemisphere to offer 1Gbps high-speed internet. It is rumored that they are now ramping that up, even more, to be the first city in the world to offer 25Gbps to all homes and businesses — now that's fast!
We know you will love all that Chattanooga has to offer. And who knows, you may even decide that you want to move here (if you don't already)!
This city provides a long list of things to do — see what we've chosen as some of the best things to get up to while visiting Chattanooga, Tennessee below!
Best Things to Do in Chattanooga, Tennessee
1. Visit Lookout Mountain
Just minutes from downtown, Lookout Mountain is one of the best things to do in Chattanooga! Providing exceptional views of the city below and beyond, Lookout Mountain has 3 top-rated attractions: Rock City Gardens, Ruby Falls, and Incline Railway.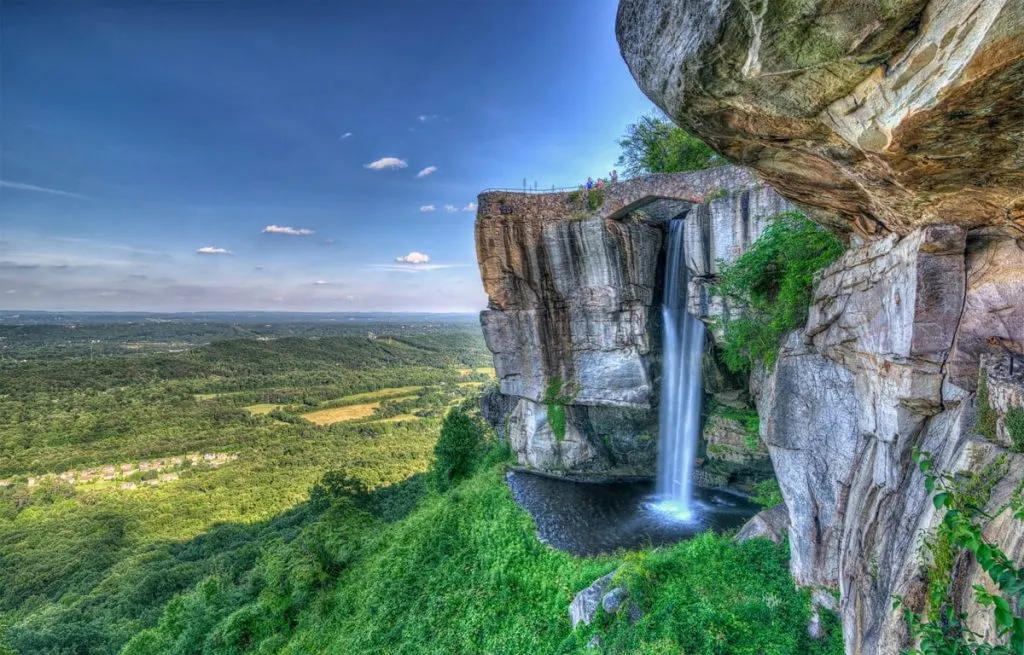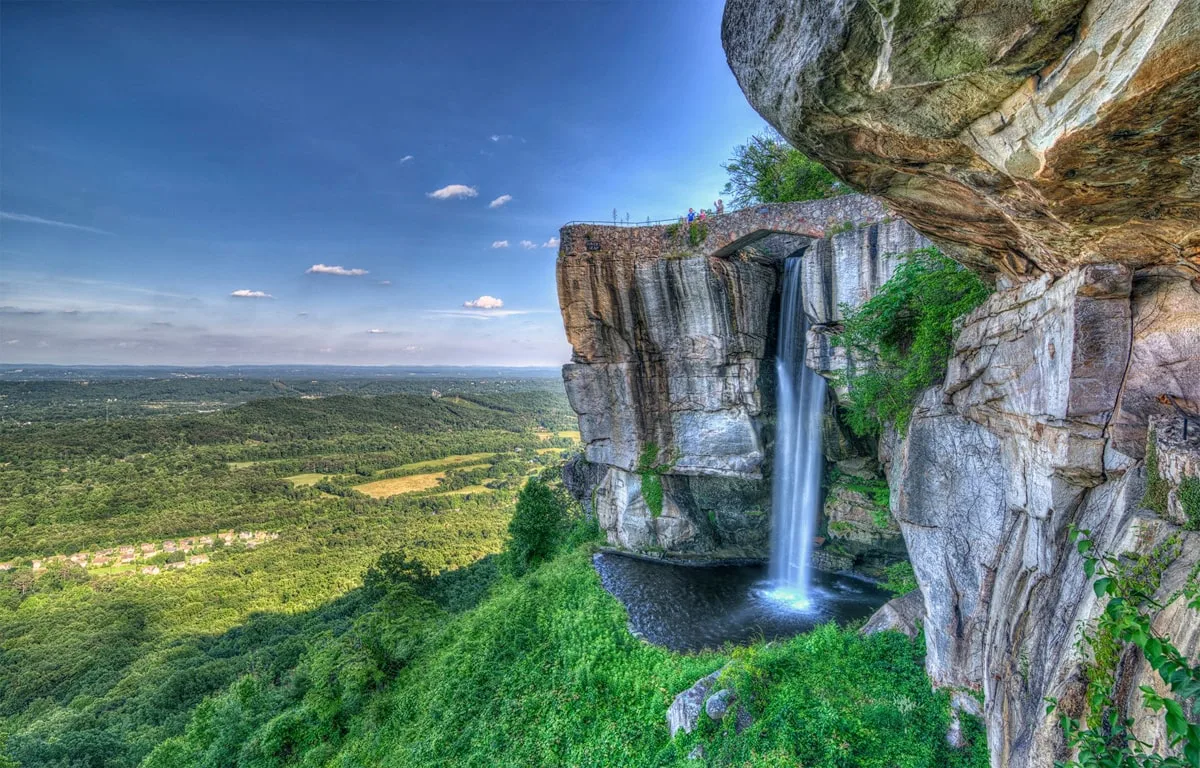 1a. Rock City Gardens
Rock City Gardens will amaze you with its beautiful nature scene located just miles from downtown Chattanooga. Stand at the top of Lover's Leap and see how many states you can count, there are 7 in total — North Carolina, South Carolina, Georgia, Tennessee, Alabama, Kentucky, and Virginia!
You will also see ancient rock formations, caves, and a garden that features over 400 native plant species. See the famous High Falls or dine at the cafe for lunch. There is also the Swing-a-Long Bridge which spans 180 feet over the valley below.
With some of the most breathtaking views found anywhere in the world, Rock City is a must-see destination when visiting Chattanooga.
1b. Ruby Falls
Ruby Falls is a must-visit attraction in Chattanooga where you can find the tallest & deepest underground waterfall open to the public in the United States.
To view Ruby Falls, you will descend 26 stories (or 260 feet) underground inside a glass door elevator — allowing you to view the different rock formations within the cave.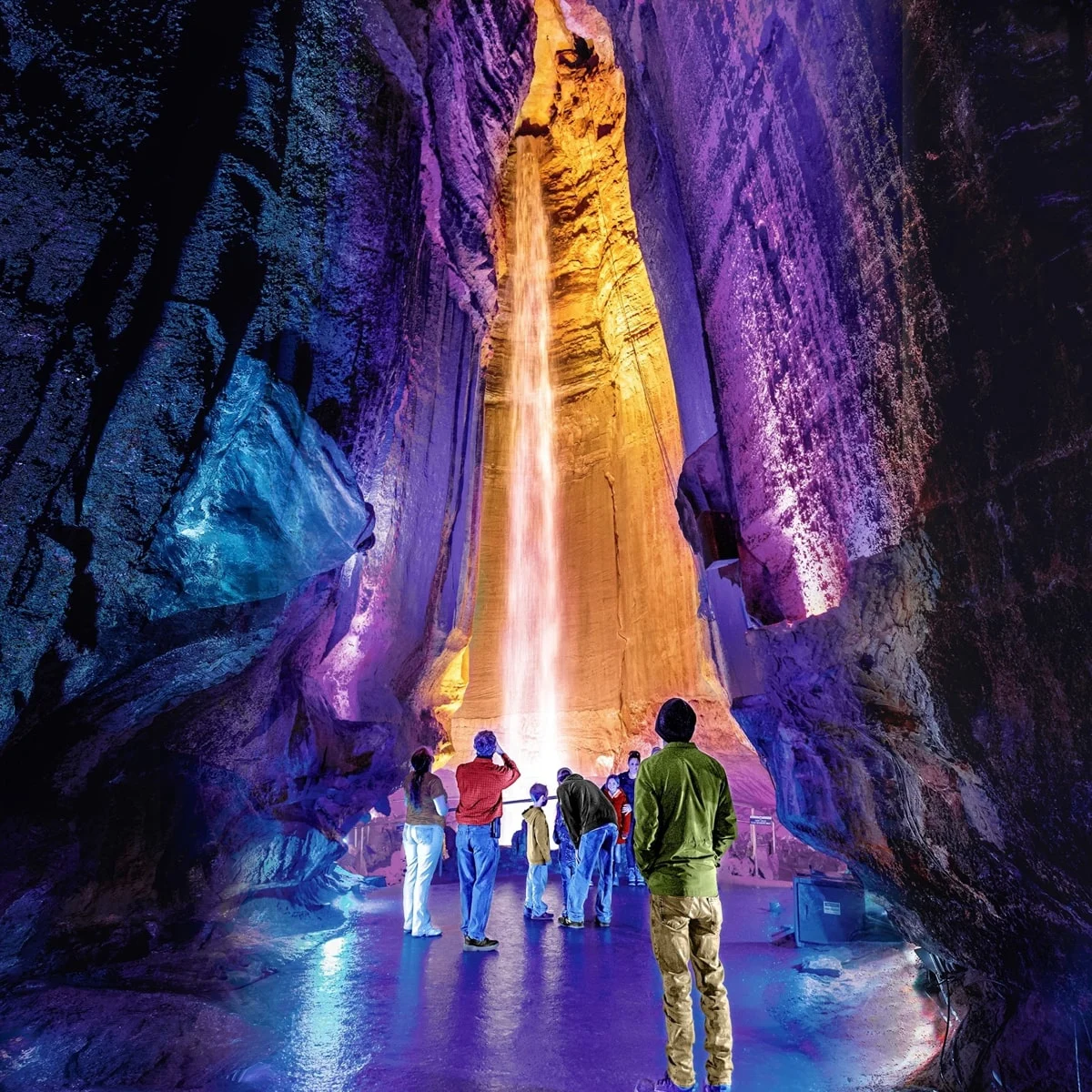 There are a few different options for viewing Ruby Falls when purchasing tickets:
Cave Walk — Guided express walk to Ruby Falls with pre-recorded audio in a large group format.
Gentle Walking Tour — Gentle-pace in-depth guided tour. Offered before opening hours.
Lantern Tour — Offered after hours, this tour is a guided tour with the cave and trail being illuminated only by lantern light.
Ruby Falls also has an attraction above ground called High Point Zip Adventures. Zipline through the treetops on top of Lookout Mountain and take in the scenery of Chattanooga around you.
1c. Lookout Mountain Incline Railway
Known as "America's Most Amazing Mile", the Incline Railway takes passengers from St. Elmo up to Lookout Mountain (and vice versa). This railway has been in operation for over 125 years and is the world's steepest passenger railway.
Once you reach the top, you can visit Point Park, which is part of the Chickamauga and Chattanooga National Military Park.
If you plan on visiting all 3 of these attractions on Lookout Mountain, we recommend driving to the Top Station before riding the railway, as Ruby Falls & Rock City Gardens are an 8-10 minute drive from Top Station. Explore the shops, restaurants, and attractions including microbrewery tours in historic St. Elmo.
Lookout Mountain is also pet-friendly! If you're visiting with your pet, see our guide to the top pet-friendly hotels and activities in Chattanooga. 🐾
2. Visit the Tennessee Aquarium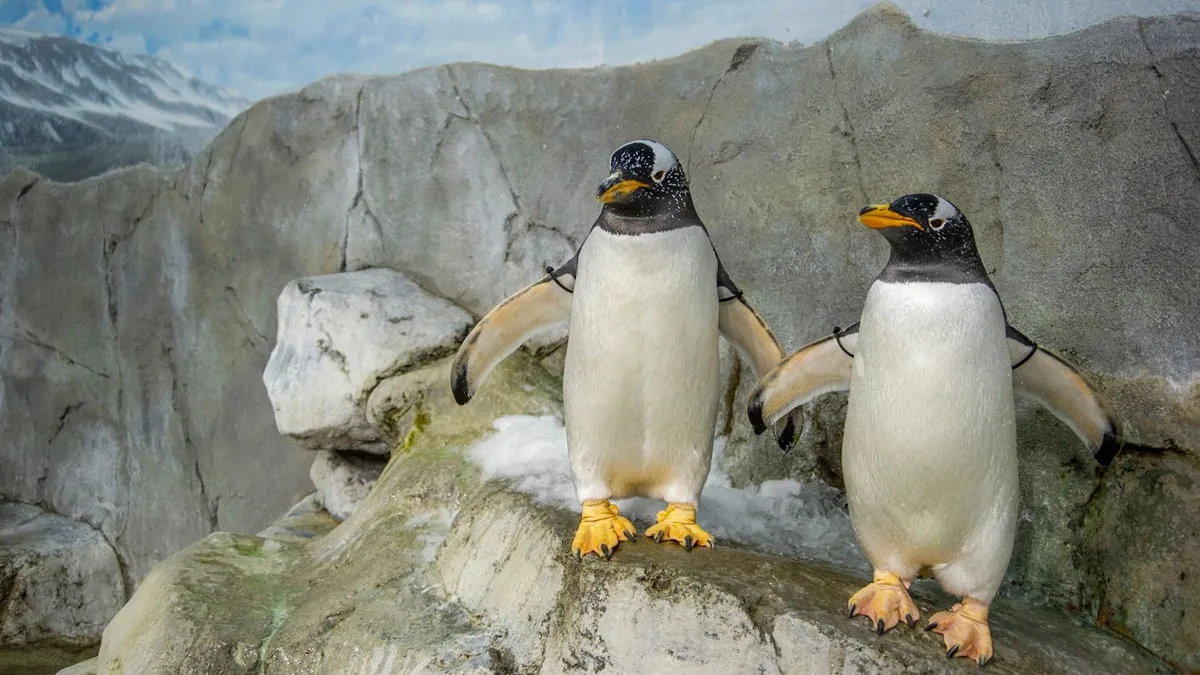 Known as one of the top-rated aquariums in America, The Tennessee Aquarium is located in downtown Chattanooga situated along the banks of the Tennessee River.
This aquarium has two separate buildings — The River Journey building featuring freshwater exhibits as well as the Ocean Journey building for all the saltwater animals. You'll be able to peer through the glass to see amazing animals from large sharks to puffy penguins, to sea otters, turtles, jellyfish, and more.
The Tennessee Aquarium is home to over 10,000 animals and an IMAX theatre — both great things to do, especially for a rainy day in Chattanooga!
3. Take a Stroll Along the Walnut Street Bridge
The Walnut Street Bridge is an iconic place to visit in Chattanooga. This bridge is one of the longest pedestrian bridges in the world, crossing the Tennessee River at 3,375 feet long.
This bridge connects downtown Chattanooga and the Tennessee Riverwalk to the city's Northshore District including Coolidge Park.
This bridge stopped allowing vehicle crossings in 1978 and is now used for pedestrians only. It is frequently used by locals and visitors of Chattanooga for leisure walking, biking, jogging, skating, and dog walking.
4. Visit the Chickamauga & Chattanooga National Military Park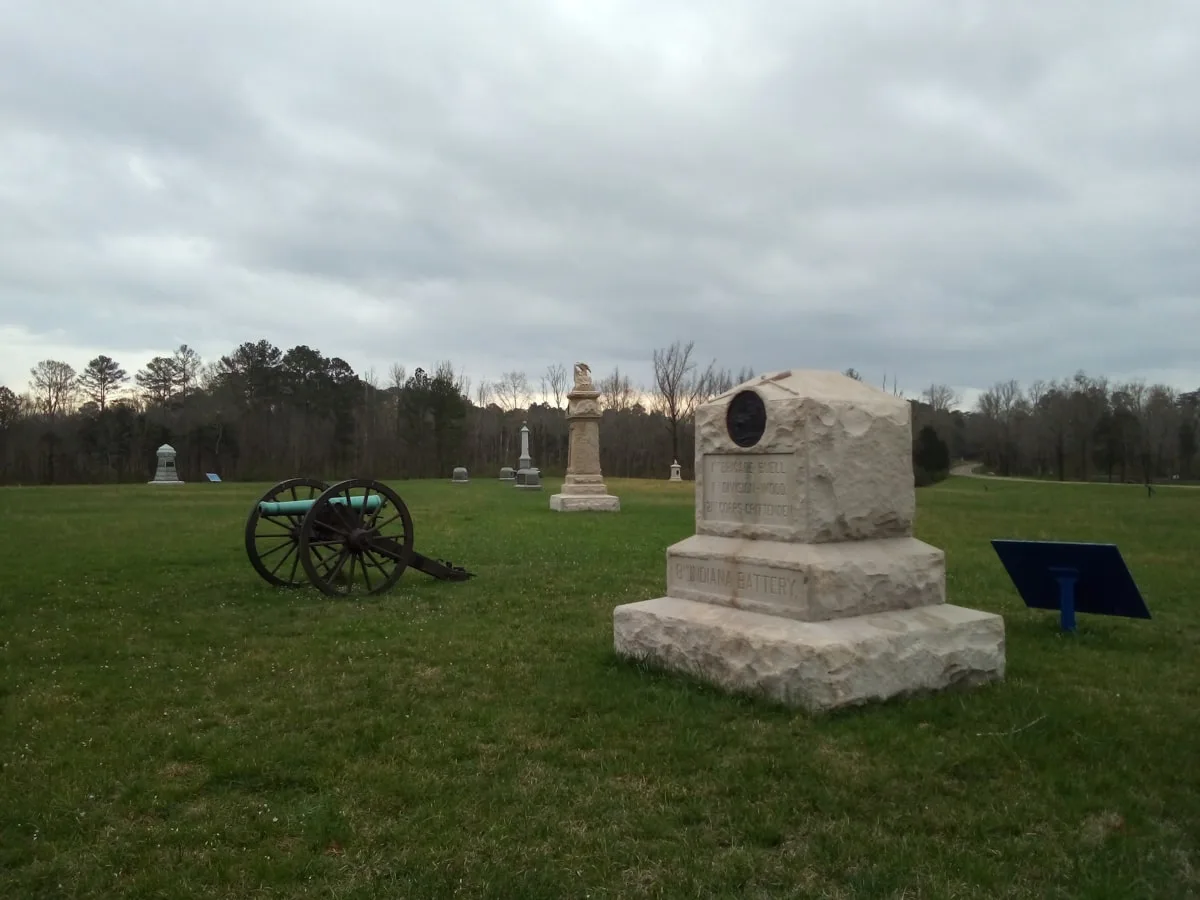 Known as the "Gateway to the Deep South" during the Civil War, the Chickamauga & Chattanooga National Military Park is the largest of America's civil war parks.
This park observes the battles that took place in 1863 that marked a major turning point for the war.
The headquarters of the park is located at Chickamauga Battlefield, but the park continues along the Tennessee & Georgia border onto Lookout Mountain, Missionary Ridge, Signal Point, and Orchard Knob.
While visiting the park you can take either a self-guided or guided tour from the park ranger, go hiking with over 50 miles of trails, biking, horseback riding, rock climbing, kayaking, and recreational activities.
The Chickamauga & Chattanooga National Military Park contains over 10,000 acres of preserved and uninhabited landscapes offering visitors plenty to do and explore!
5. Attend the Annual Moon River Music Festival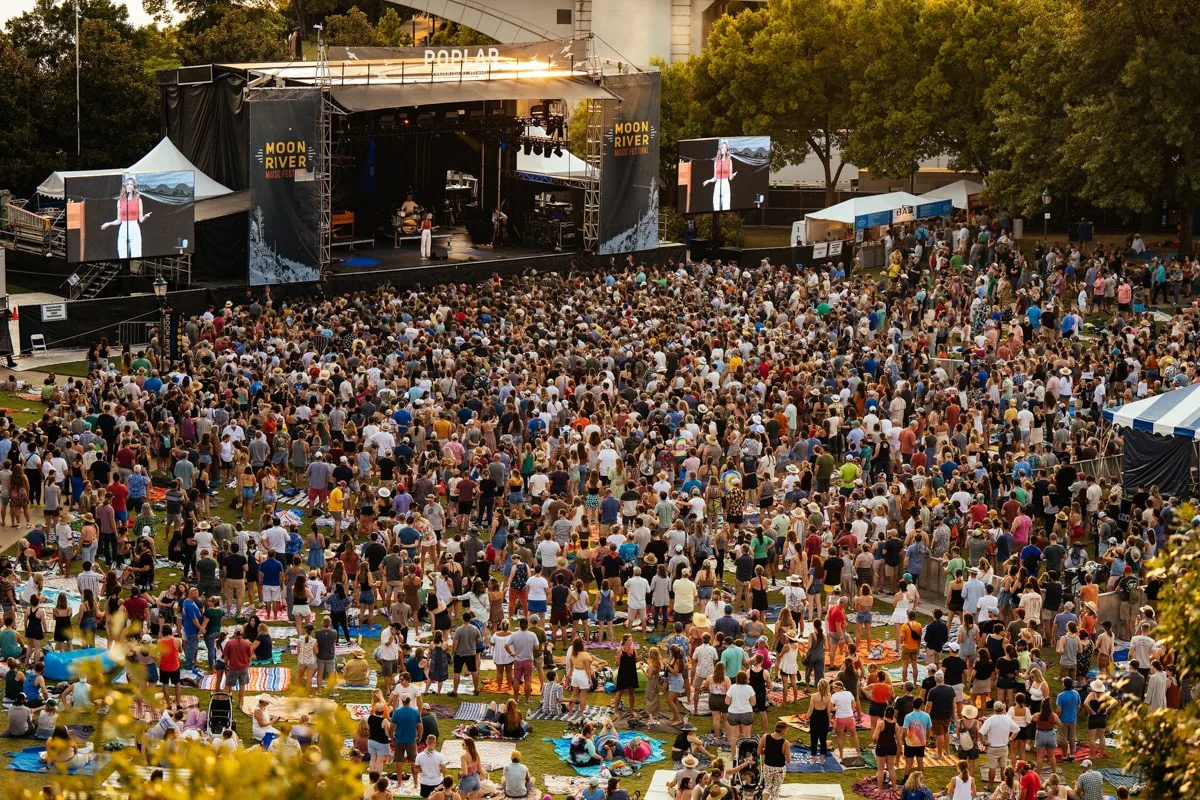 The Moon River Music Festival is held annually in Coolidge Park and is very popular among locals and visitors as a fun thing to do in Chattanooga!
This festival features acclaimed music artists the genres such as bluegrass, folk, indie, and more.
Moon River is also great as a family-friendly event. The Treehouse offers activities for kids such as a splash pad and a carousel.
Also, don't worry about missing the big game. Lookout Lodge will be playing the college & NFL matchups on the big screens in the Outdoor Chattanooga Building. You'll also be able to eat & drink at the sports bar.
This festival often sells out so get your tickets as soon as possible! Purchase tickets here.
6. Explore the Raccoon Mountain Caverns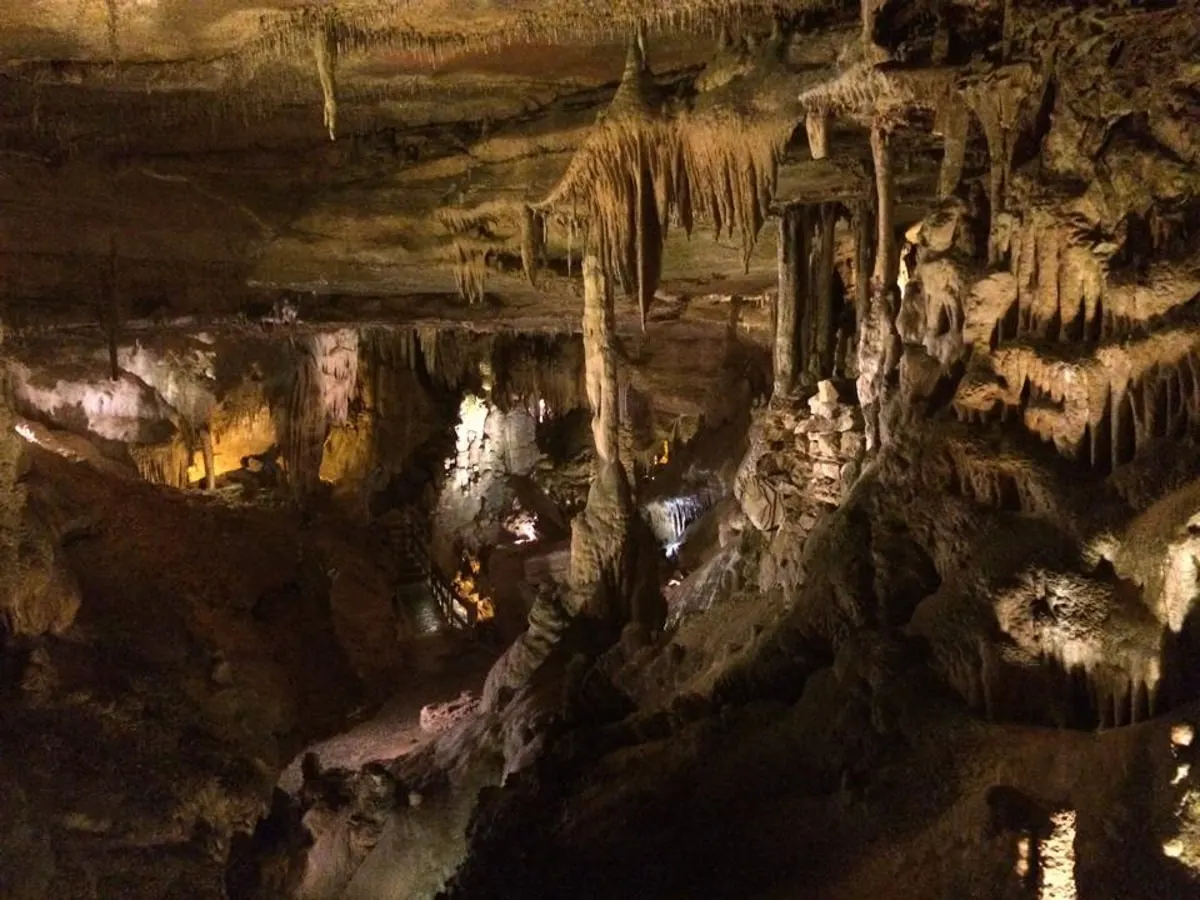 Stretching over 5 miles through underground passageways, Raccoon Mountain Caverns is one of the best things to do in Chattanooga! This underground cave system is very well preserved allowing visitors to view countless rock formations.
Raccoon Mountain Caverns provided two different tours:
Crystal Palace Walking Tour — This tour is approximately 45 min – 1-hour guided walking tour through the first 1/4 mile of the caves. Learn about the history of the cave, view a variety of cave formations, and see cave wildlife including bats! 🦇
Wild Cave Expedition Tours — If you'd like to explore even more of Raccoon Caverns, this is the tour for you. On this tour expect to get dirty as you'll be crawling, climbing, and squeezing into undeveloped sections of the cave. Height, age, and size restrictions do apply.
If you'd like to explore Raccoon Mountain Caverns, purchase your tickets here.
7. Bike Along the Tennessee Riverwalk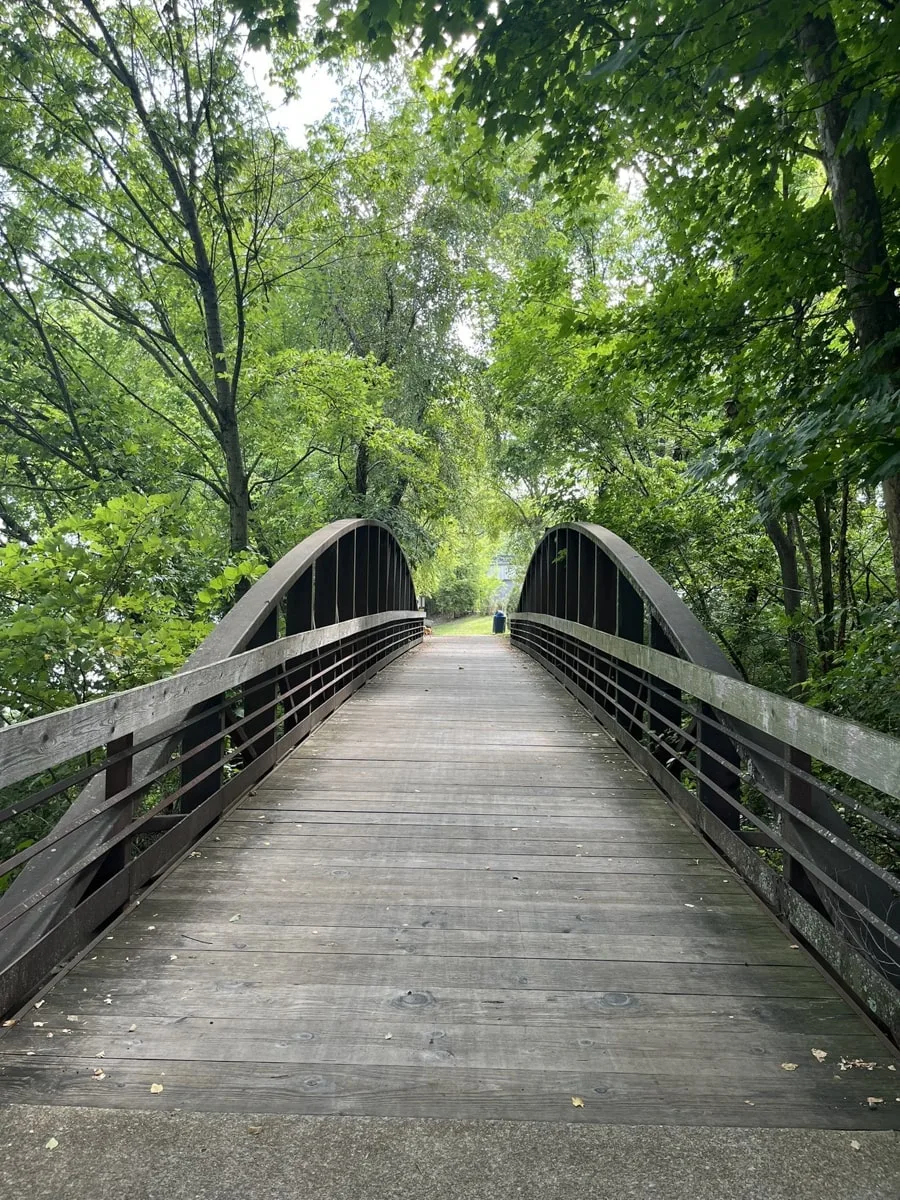 Spanning over 16 miles along the Tennessee River, this trail is great for biking, walking, and exploring Chattanooga with beautiful scenery. You'll find a variety of restaurants and activities along the path of the Tennessee Riverwalk, great for stopping to take a rest.
Grab a coffee at the Rembrandt's Coffee House, stop for dinner at the BoatHouse Rotisserie & Raw Bar, or enjoy a craft beer at Tanasi Brewing & Supplies.
The Riverwalk spans from downtown Chattanooga to Chickamauga Dam, with multiple access points along the way. There are also many Bike Chattanooga stations near the Riverwalk allowing you to rent a bike if you do not have one.
8. Taste Chattanooga Whiskey at the Experimental Distillery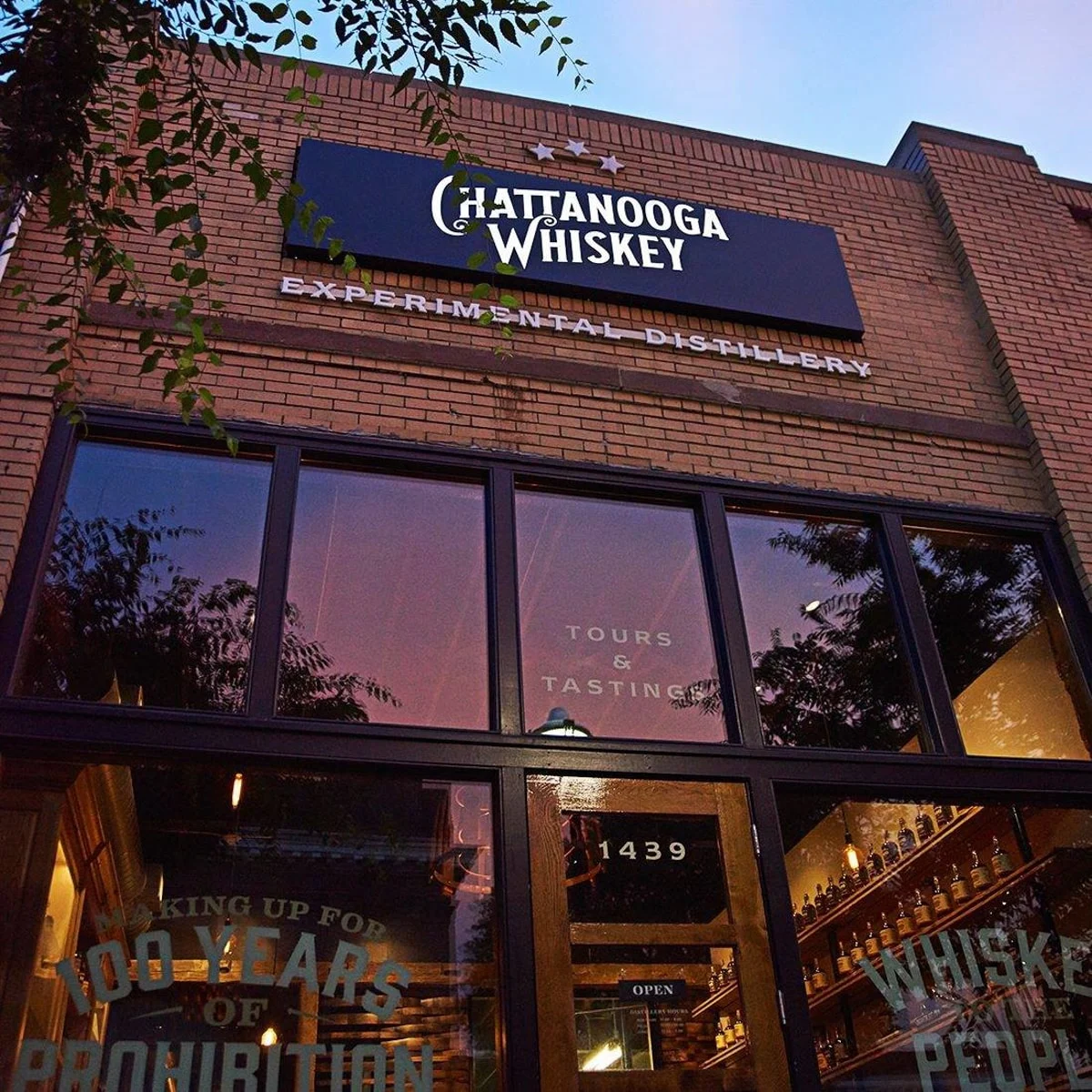 The Chattanooga Whiskey Experimental Distillery was established downtown in 2011 and became the first distillery to open in Chattanooga in over 100 years. Those who love whiskey may want to visit to try some great whiskey including high malts, experimental bottles, and single barrels.
Chattanooga Whiskey has 3 locations downtown:
The Riverfront Distillery — Serves as the production site for their signature Tennessee High Malt. (Currently not open to the public)
Experimental Distillery — Open to the public for tours and tastings.
Event Hall — Chattanooga's only distillery event hall. Rentals are available for a variety of events including corporate or charitable events, wedding ceremonies & receptions, trade shows, and more.
Book one of their tasting tours here.
9. Kayak through the Chickamauga Dam Lock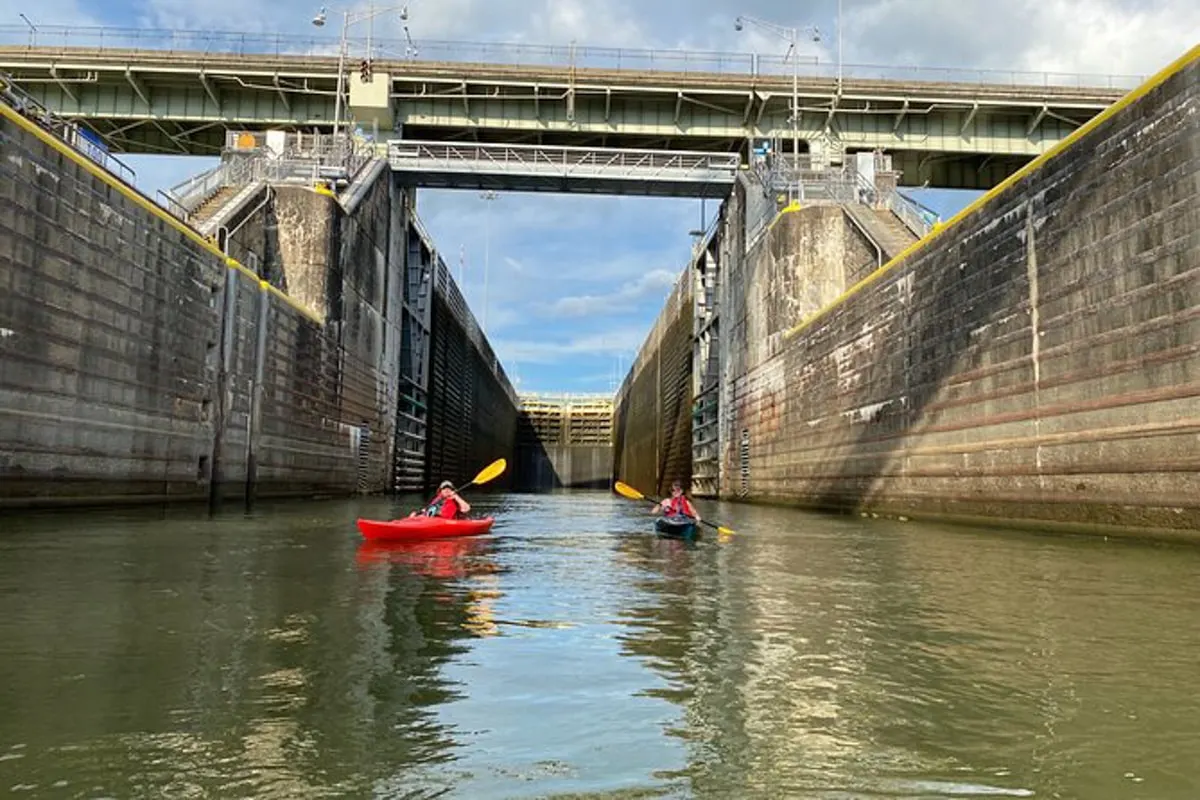 It may not be the Panama Canal, but the Chickamauga Dam Lock is a fun thing to do in Chattanooga! This dam holds back flood waters and produces hydroelectric power for the city.
Taking a tour allows you to kayak through the Chickamauga Dam and get an up-close personal experience.
This tour takes approximately 3 hours to complete and takes you through the dam locks — making this a unique kayaking experience!
🛶 Book your kayak tour here!
10. Explore Downtown with a Haunted Walking Tour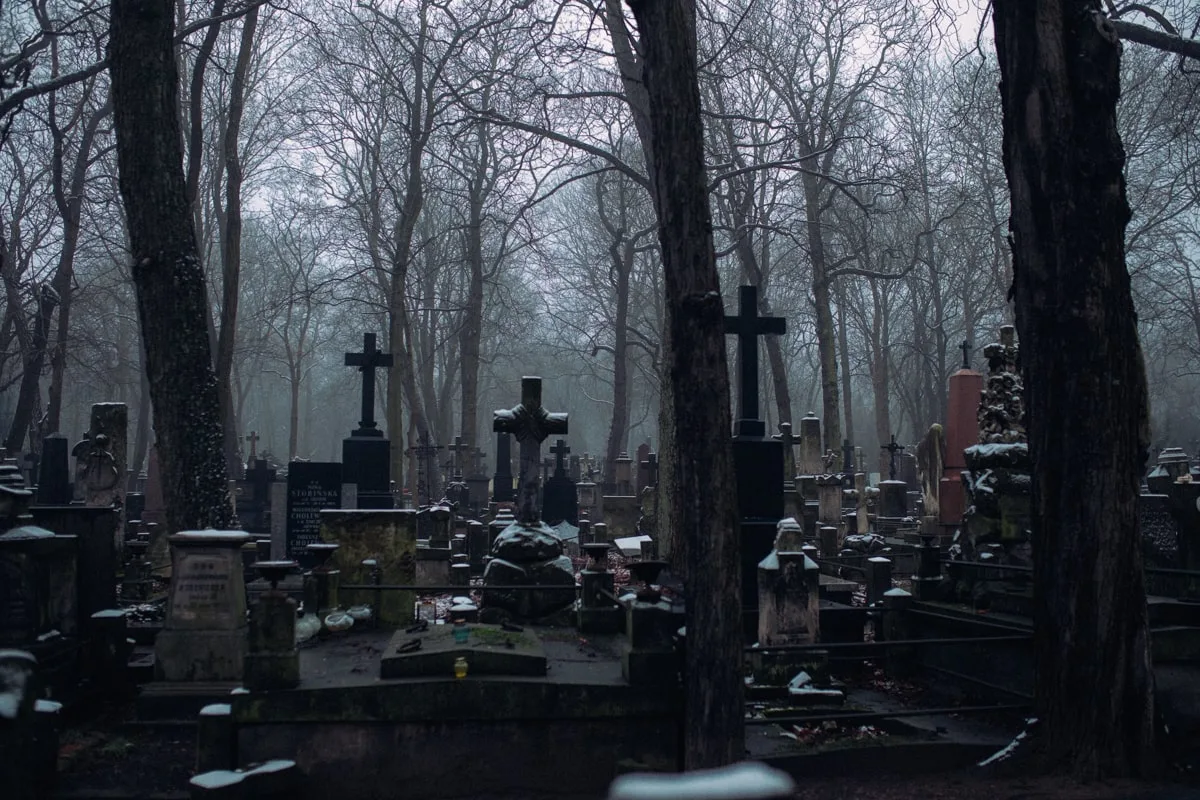 Those who love to explore haunted areas and ghosts — book the Murder & Mayhem Haunted History Walking Tour and explore Chattanooga from a different perspective!
This walking ghost tour takes approximately 1.5-2 hours to complete as you explore different haunted areas while also learning about the history of Chattanooga.
If you looking for something a little spookier, book the Cemetery Ghost Hunt Tour. This tour will take you through the Citizens Cemetary where you will use high-tech equipment to try and communicate with the paranormal. This tour takes approximately 1.5 hours and is not suitable for children.
11. Take the Kids to the Creative Discovery Museum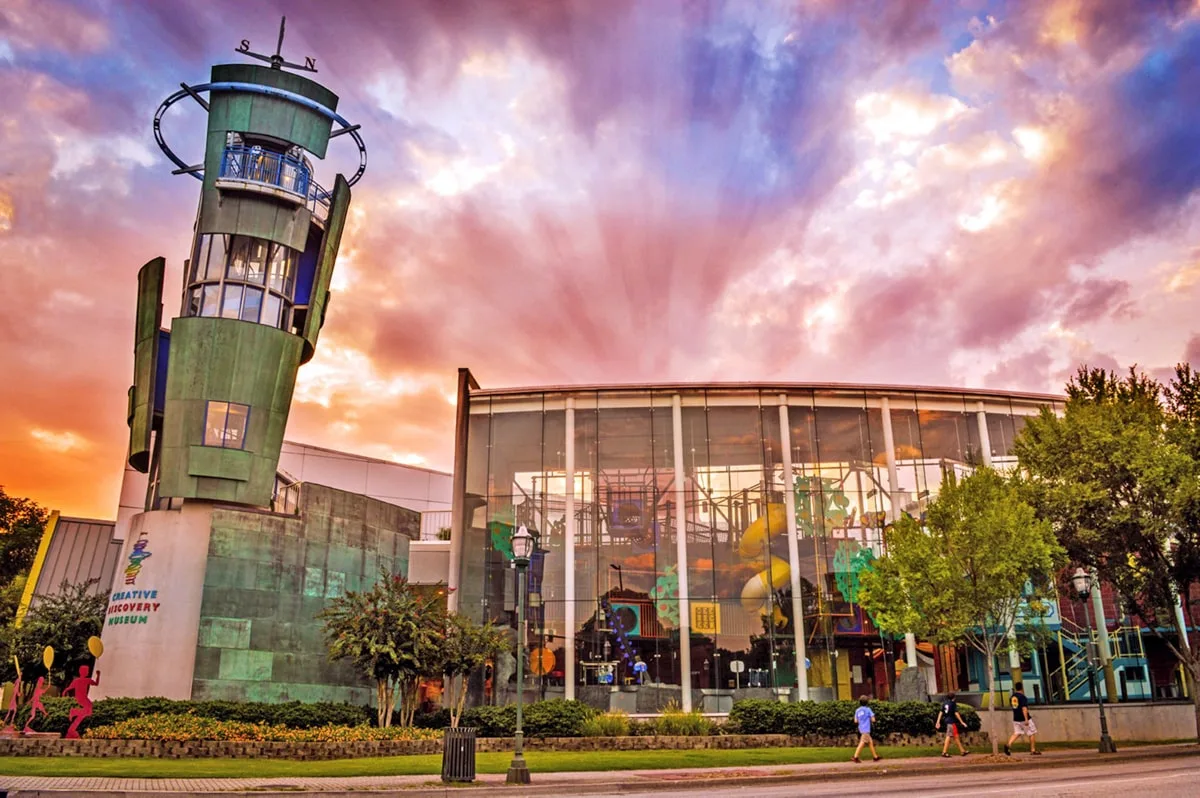 The Creative Discovery Museum offers kids and their families hands-on and immersive experiences, allowing kids to learn through play — making this museum a fun & exciting activity for kids in Chattanooga.
This museum has a variety of exhibits — from building things in the Stem Zone to being a doctor for the day at the Corner Clinic, learning about water and dams at the Tennessee River play, digging up fossils at the Excavation Center, and more!
The Creative Discovery Museum is known as one of the best kids' museums in the country, so we know your little ones will have a great time!
12. Go River Rafting on the Ocoee River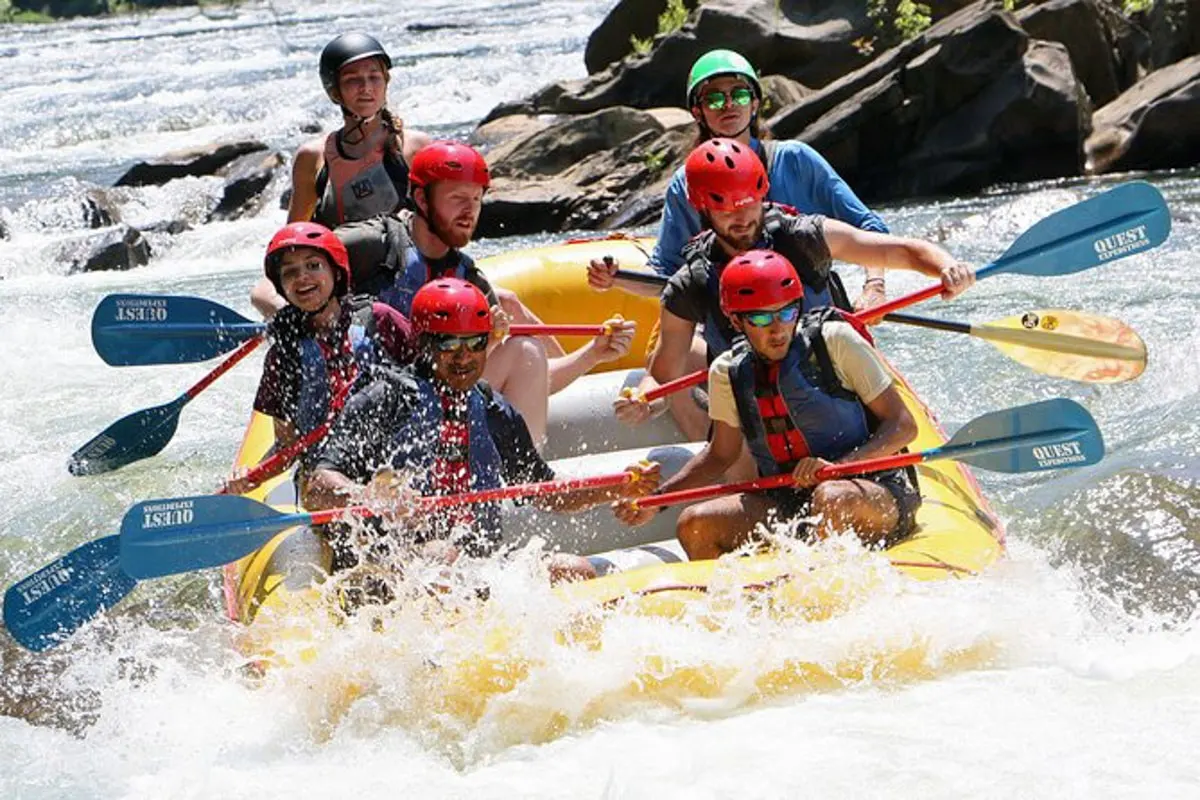 Go on a whitewater rafting tour on the Middle Ocoee River through the Cherokee National Forest.
This tour takes approximately 3 hours as you travel 5 miles down the Ocoee River, featuring 17 major Class III and IV rapids.
We know you'll have a fun & exciting adventure whitewater rafting through the Ocoee River. Tickets are $54 per person,
Purchase your whitewater rafting tickets here.
13. Visit the Animals at the Chattanooga Zoo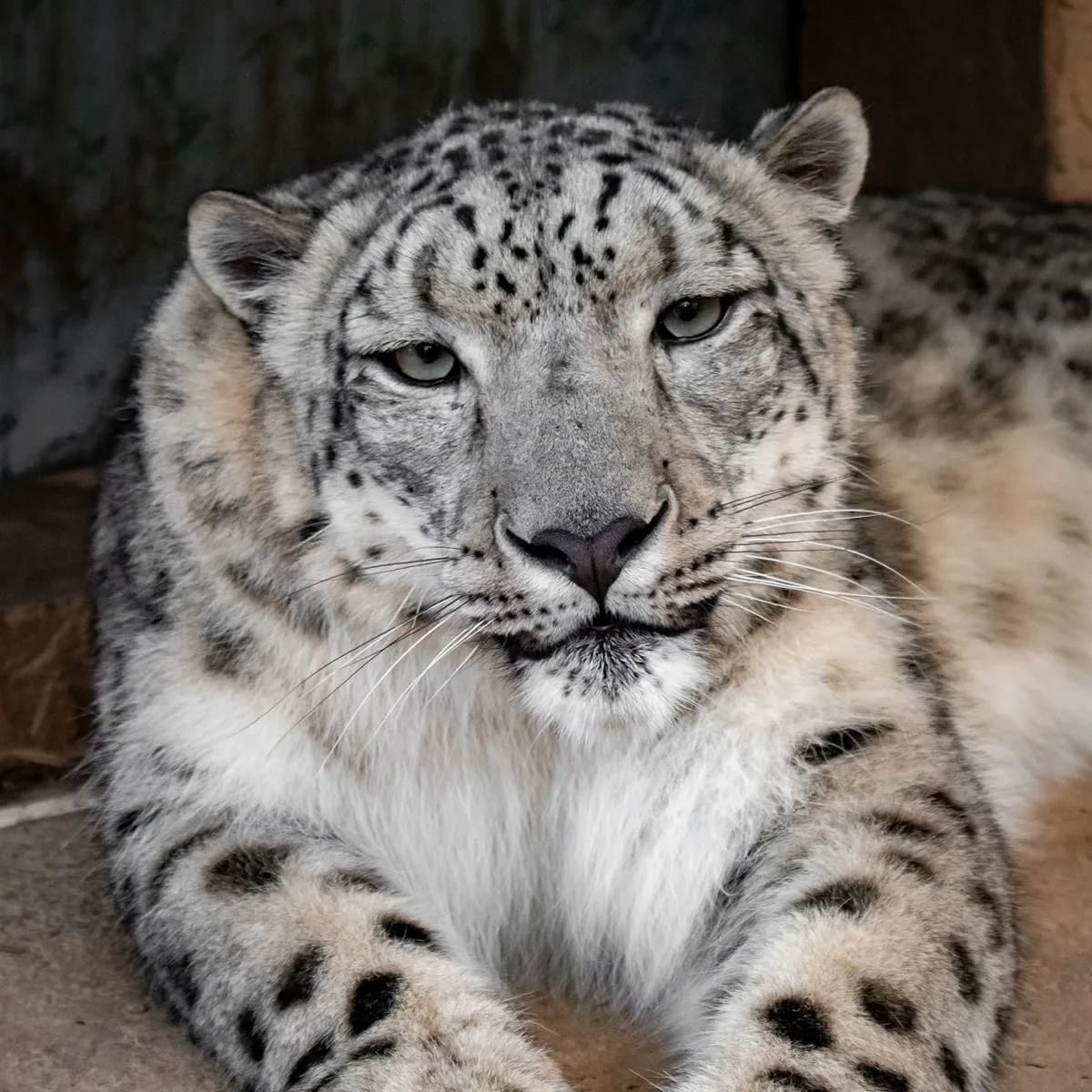 Visiting the Chattanooga Zoo is a great family-friendly activity and thing to do. This zoo is a non-profit organization and relies on visitors and community support to provide and maintain the animals, facilities, and educational programs.
The Chattanooga Zoo has a great conservation & preservation program, teaching people about the importance of animal conversation.
This Zoo has a variety of animals to see including snow leopards, cougars, chimpanzees, giraffes, komodo dragons, and more! There is also a petting zoo where you can pet animals such as alpacas, pigs, camels, cows, and goats.
14. Attend the Wine Over Water Annual Event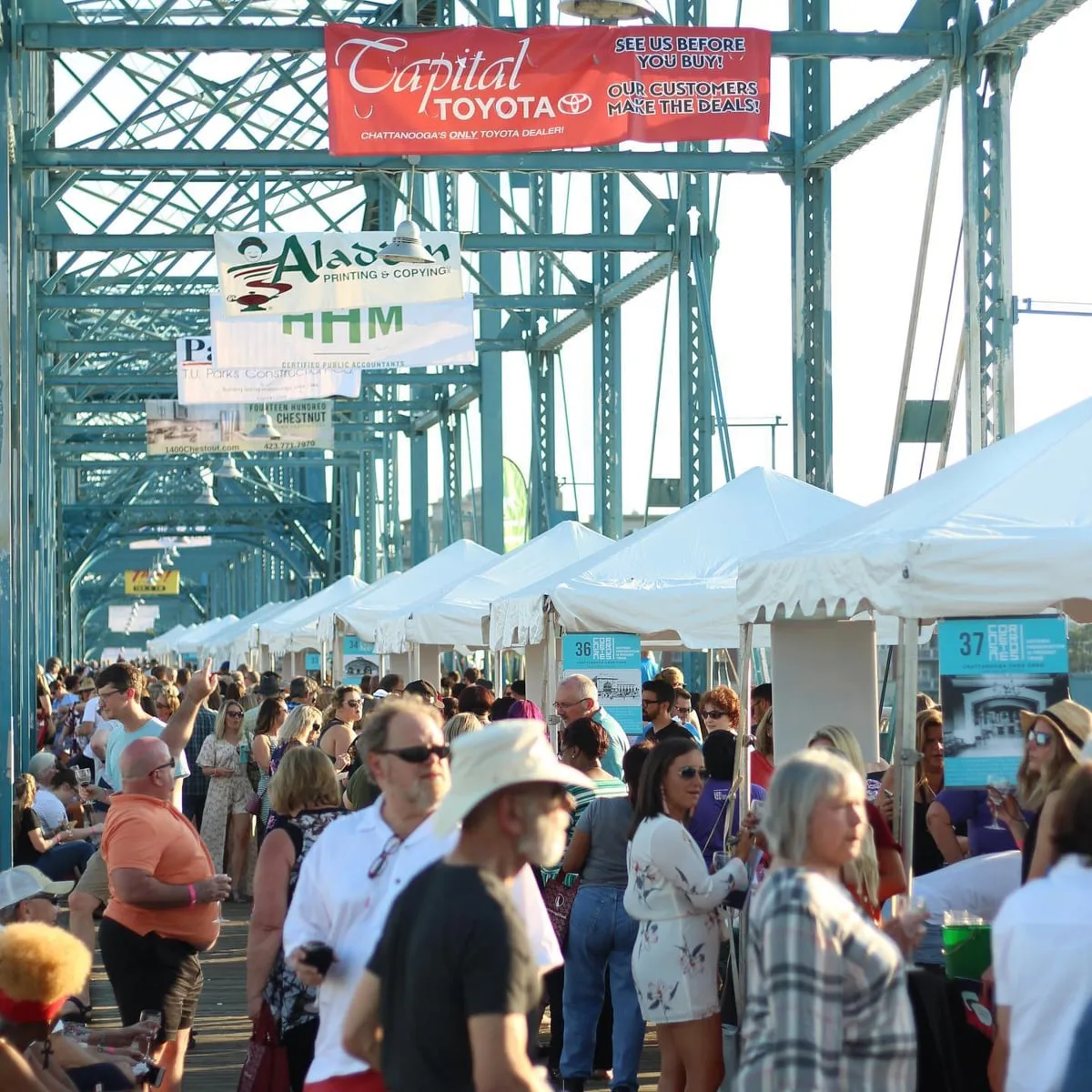 Celebrating its 27th year, Wine Over Water is a much-anticipated wine celebration held annually on the Walnut Street Bridge.
This event showcases over 200 wine varieties, food vendors from local restaurants, and to top it off.. live music!
Tickets are $125 per person which includes a tasting glass, wine & food tastings, and entertainment. The event lasts from 5-8 PM.
Purchase your tickets here.
*Next Event: October 7th, 2023
15. Explore the Prentice Cooper State Forest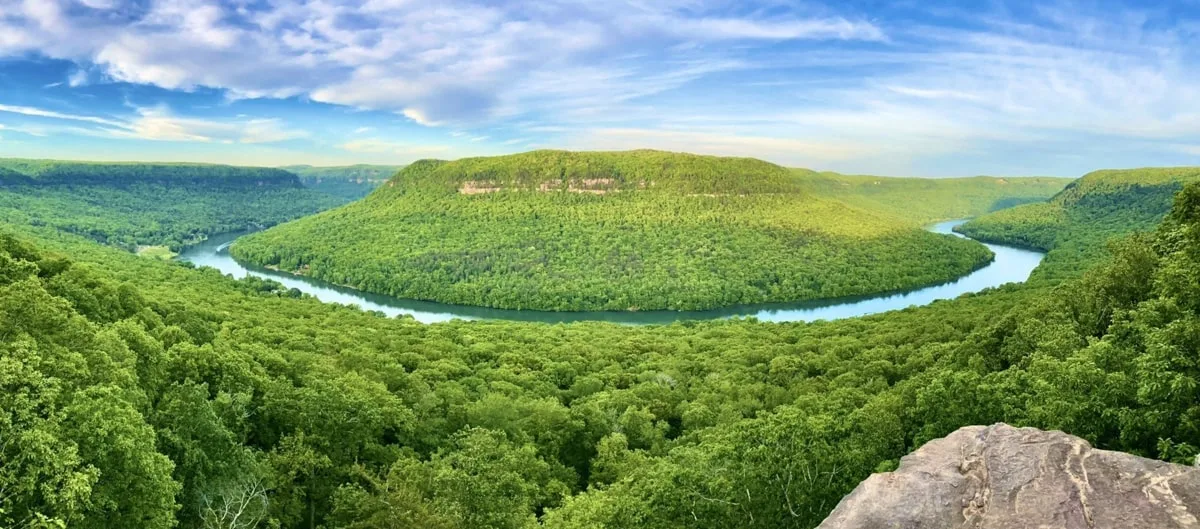 Prentice Cooper State Forest is a great place to visit for outdoor enthusiasts and is located only 10 miles outside of Chattanooga.
With over 6,000 acres of protected forest and 35 miles of hiking trails, Prentice Cooper State Forest is popular for hiking, mountain biking, camping, rock climbing, hunting, and more.
The Forest is situated along the Tennessee River Gorge, referred to by locals as the "Grand Canyon of Tennessee."
There are two primitive camping spots, David Pond and Hunter's Check Station, perfect for spending a few nights away from the hustle & bustle of the city.
16. Go Off-Roading in the BackCountry of Chattanooga
On this group tour, you'll explore the Chattanooga backcountry in a Swincar (an innovative off-roading vehicle). This fun & thrilling thing to do in Chattanooga will leave you wanting to buy one of these neat vehicles for yourself.
This scenic drive begins at the Reflection Riding Arboretum where you'll drive past famous landmarks such as Lookout Mountain.
If you're interested in this thrilling adventure, purchase your tickets here.
17. Picnic in Coolidge Park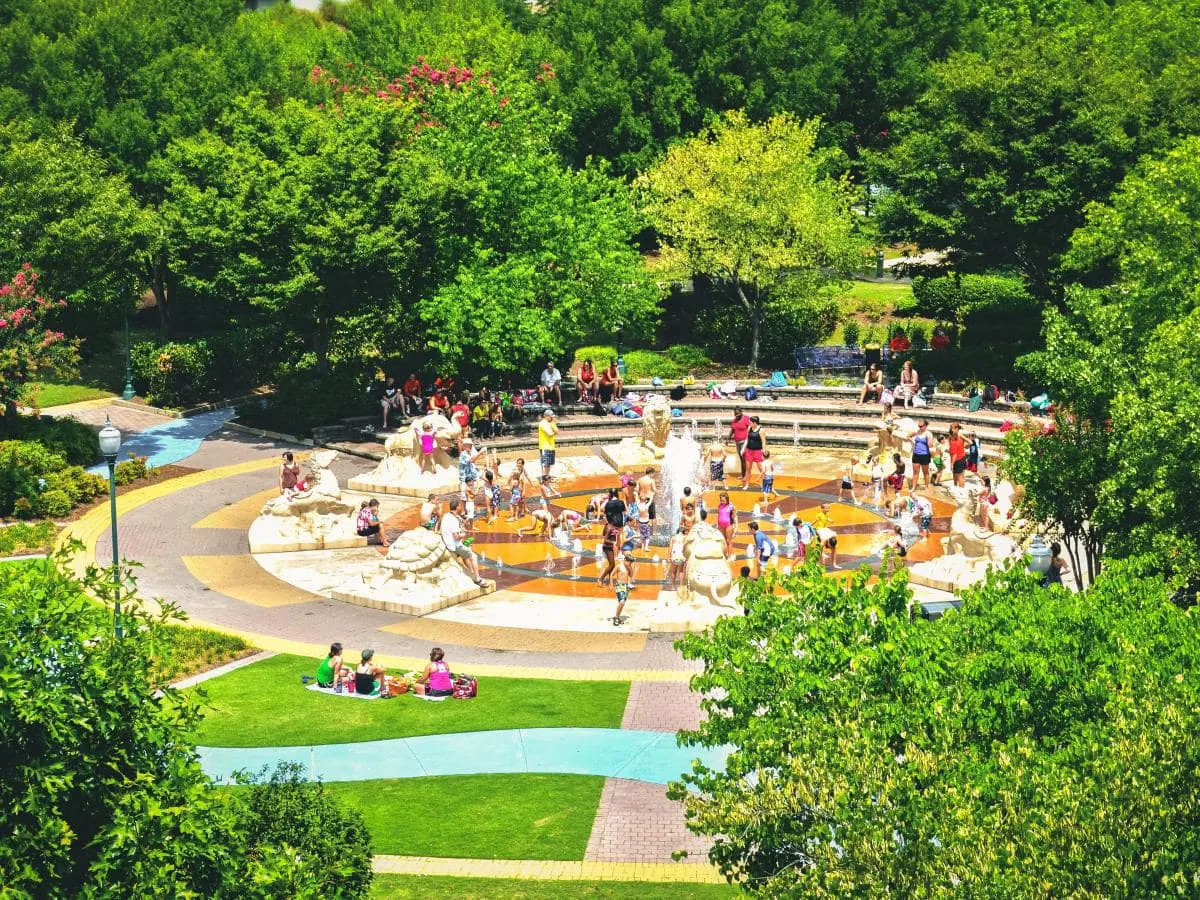 Located on the city's North Shore, you'll find Coolidge Park — a great location to wind down and relax with views of the Tennessee River. This park is part of the Tennessee Riverwalk and is a great place to start, pause, or end your Riverwalk journey.
We recommend packing a picnic, taking a blanket, and enjoying a beautiful sunny day in the park.
Take the kids to play in the interactive water fountain, try rock climbing, or ride the antique carousel. Coolidge Park is adjacent to many shops and restaurants, as well as local entertainment.
18. Visit the Chattanooga Market
The Chattanooga Market is the regions largest producer-only market providing healthy & fresh produce, artisan food, as well as arts & crafts.
Chattanooga Market offers 3 weekly Public Markets:
Wednesdays: Chattanooga Market at Erlanger
Saturdays: Chattanooga River Market
Sundays: The Chattanooga Market
The Chattanooga Market hosts a variety of local charities including the Erlanger Foundation, Chambliss Children's Home, and Chattanooga Food Bank.
To see upcoming events, check out their Facebook page.
19. Explore the Hunter Museum of American Art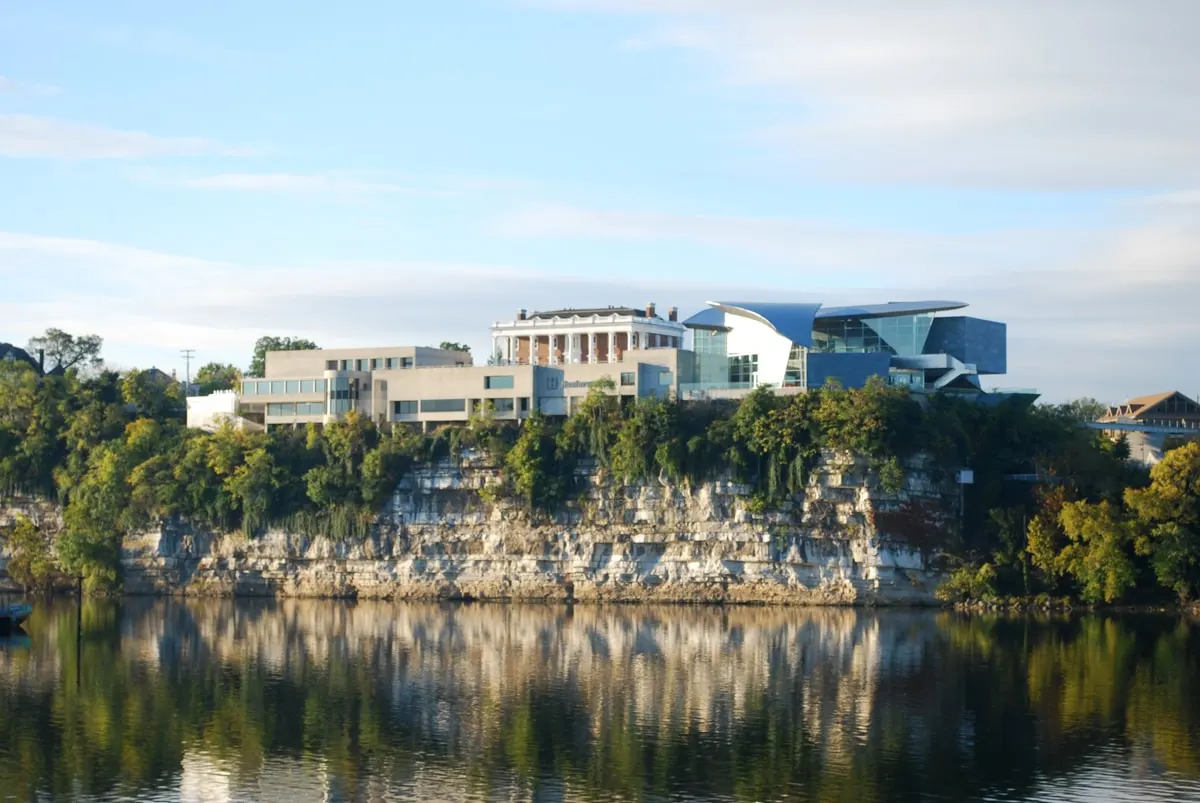 The Hunter Museum of American Art is as unique on the outside as it is in as this building was built on a limestone bluff over 90 feet tall overlooking the Tennessee River.
This museum features paintings, sculptures, crafts, and more American art from the 1700s to the present day.
Purchase your tickets for the Hunter Museum of American Art here.
20. Go on a Brewery Tour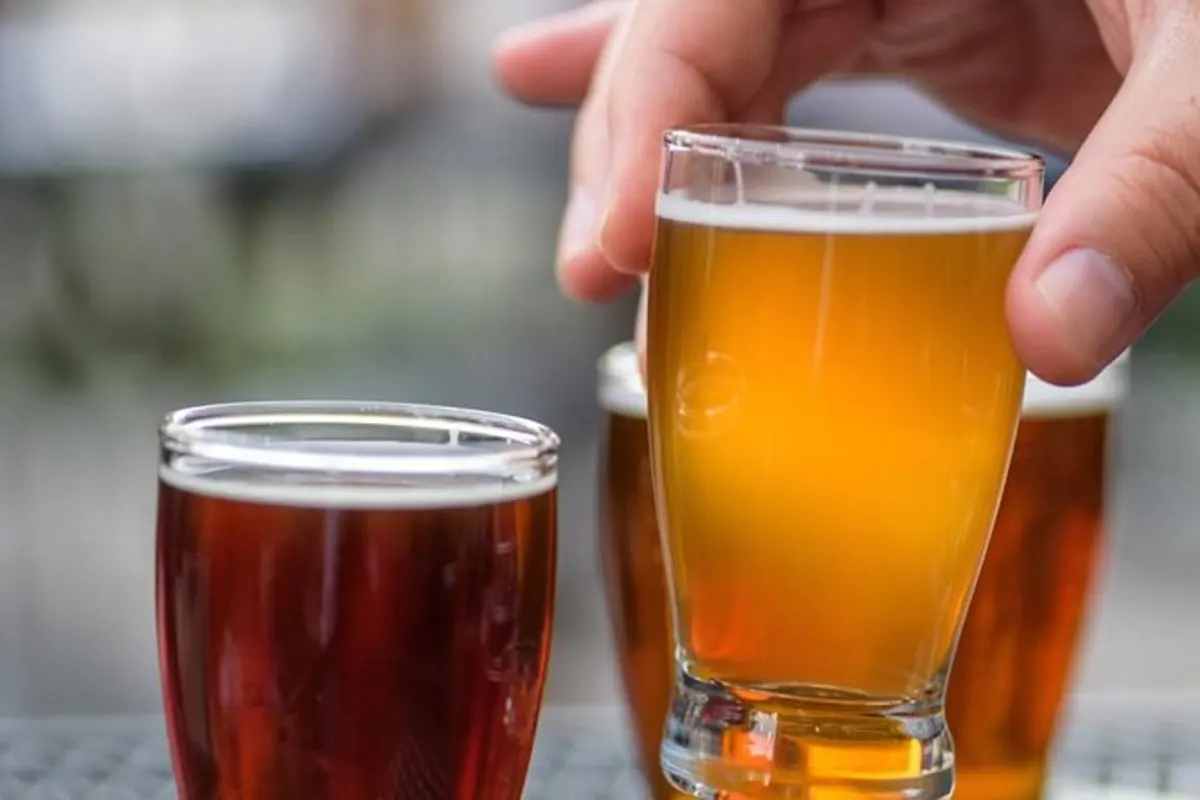 Chattanooga has a variety of breweries, but which ones should you visit? On this 4-hour brewery tour, you can visit 4 different breweries where you can meet the brewmasters, learn about the brewery, and sample their craft beer!
As you're walking from brewery to brewery, you'll learn about the history of Chattanooga from your tour guide.
To go on this Brewery Tour, purchase your tickets here.
21. Catch a show at the Tivoli Theatre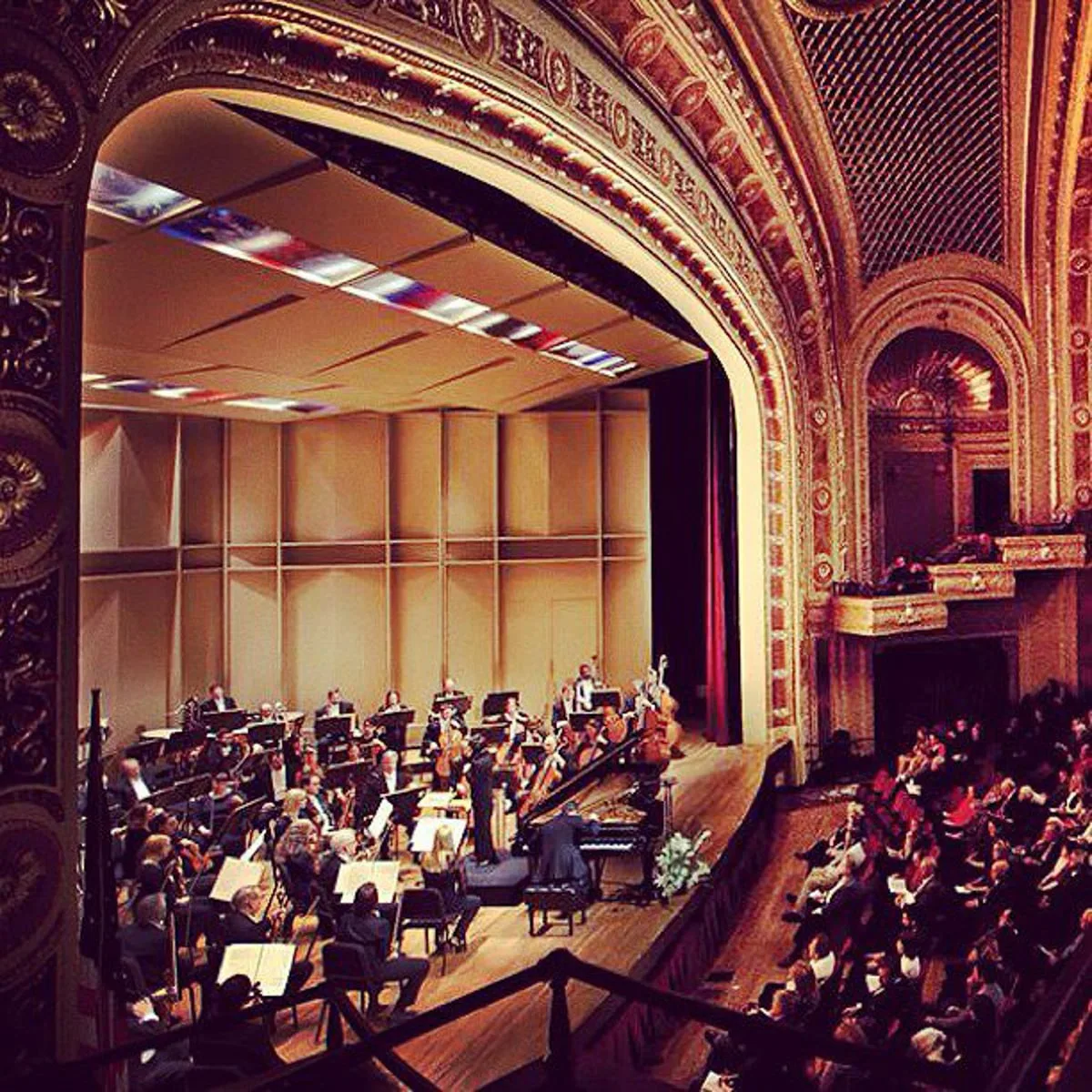 Known as a historic showplace downtown, the Tivoli Theatre has been entertaining visitors for over 90 years and was placed on the National Register of Historic Places in 1962.
The Tivoli Theater Foundation was formed in 2015 which ensured the sustainability of both the Tivoli Theatre as well as the Soldiers & Sailors Memorial Auditorium (which also houses the Walker Theatre).
Events at the Tivoli Theatre include Broadway shows, music performances, shows, comedians, and more.
See the list of events here.
What do you think of Chattanooga? Let us know what fun things you're going to do while visiting the Scenic City in the comments below!
You may also like: 25 Fun & Amazing Things to Do in Knoxville, TN
* Featured Image Credit: Walnut Street Bridge
📍SAVE FOR LATER