A few years ago, Knoxville wouldn't have left much of an impression on the passing traveler.
However, today it's becoming increasingly known for its lively downtown, eclectic nightlife, rich outdoor recreation, competitive sports, and family-friendly activities.
As the gateway to the Great Smoky Mountains, Knoxville is a popular hub for travelers heading to Pigeon Forge and Gatlinburg or even Johnson City.
But more and more, folks are sticking around and discovering all that this trendy Tennessean city has to offer.
Some of the best things to do in Knoxville include eating lots of delicious food, attending a UT football game, and visiting the variety of exotic animals at the zoo.
But as you'll see, there's more to Knoxville than meets the eye.
Here's what not to miss on your trip to Knoxville!
☀️ Planning your summer vacation? Check out these great hotels: The Carnegie in Johnson City, The Oliver in Knoxville, and The Bristol in Bristol TN-VA!
Best Things to Do in Knoxville, Tennessee
1. Stay at the Charming Oliver Hotel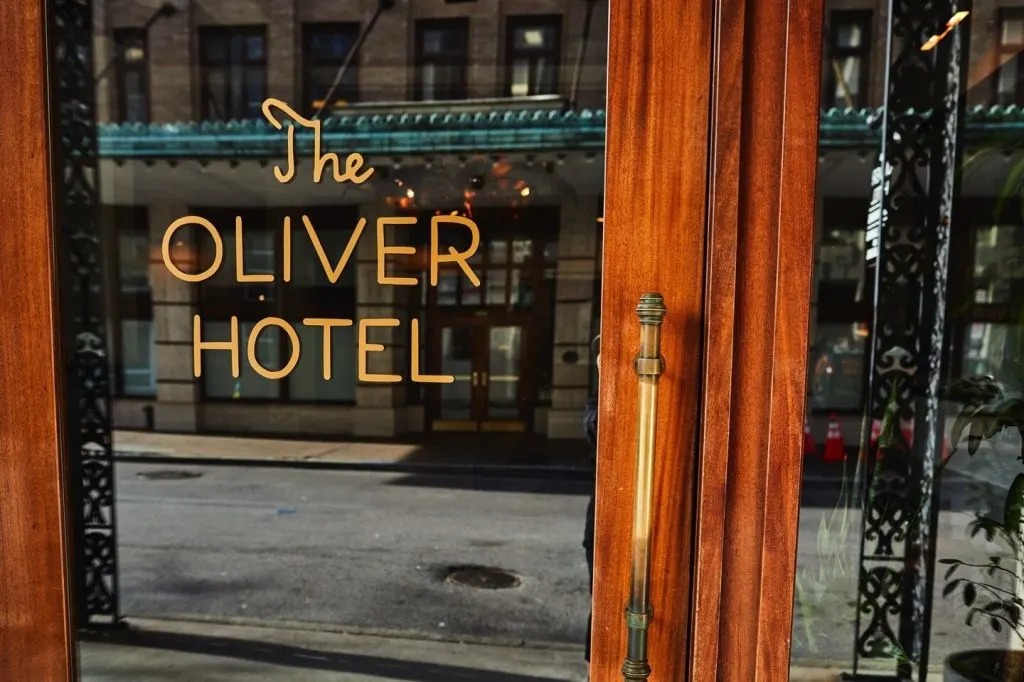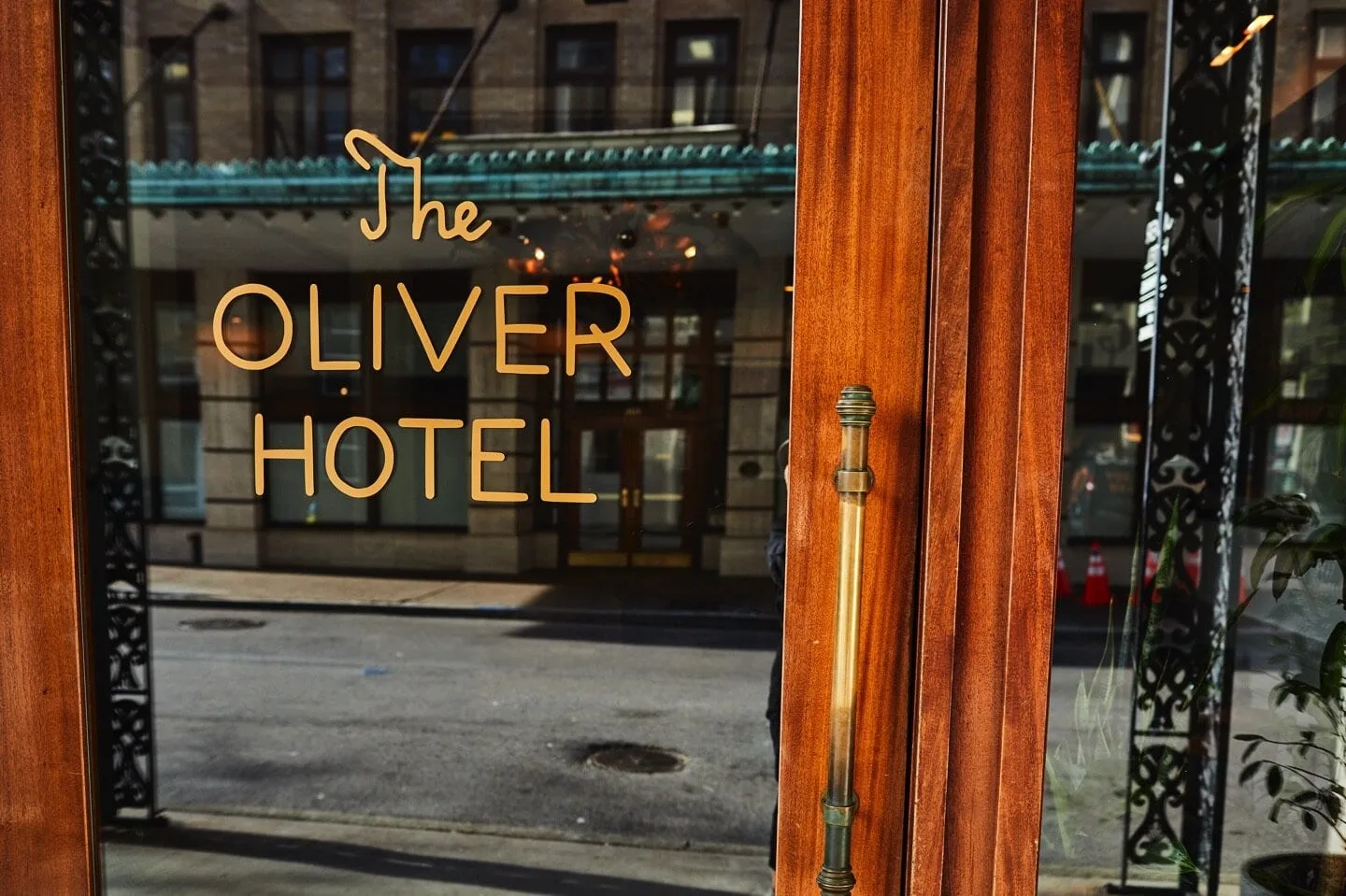 The Oliver Hotel is a boutique hotel located just steps away from the historic Market Square and is arguably one of the best places to stay in Knoxville.
Residing in a building built in the year 1876, you'll experience the charm of this hotel as you walk through the front door.
This hotel has been featured on many famous news blogs and magazines such as the Tennesseean, Southern Living, HGTV, and more. We recommend this hotel for couples on romantic getaways, families with kids, and even wedding events!
Not only does this hotel offer fantastic rooms, but they also offer a few onsite restaurants including a bar such as the Oliver Royale, the Peter Kern Library Speakeasy, and Tupelo Honey Cafe.
2. Visit the Animals at Zoo Knoxville
Zoo Knoxville is a popular activity to do in Knoxville, welcoming over 400,000 visitors per year. You'll find over 800 animals of different species including lions, rhinos, elephants, and more.
Knowing that Zoo Knoxville is engaged in conservation efforts and is accredited by the Association of Zoos and Aquariums makes us love it even more!
Learn more about their conservation efforts here.
Along with supporting wild animals, Zoo Knoxville also offers rentals for special events such as birthday parties, weddings, photography sessions, and charity events.
Book your next event with Zoo Knoxville and support the animals and this zoo's conservation efforts.
3. Seek Adventure at the Ijams Nature Center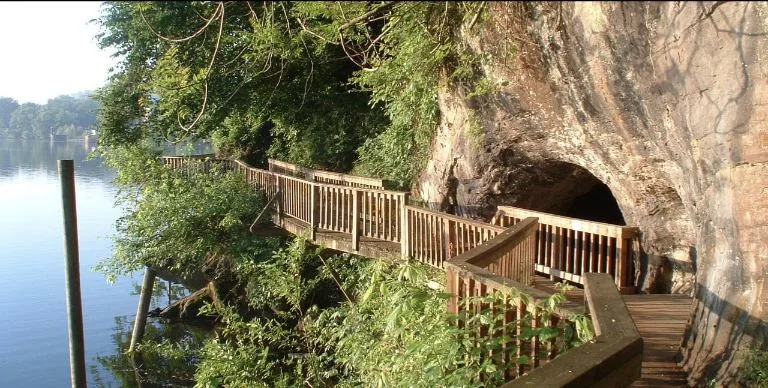 Ijams Nature Center is a 318-acre urban green space great for hiking, biking, swimming, and kayaking.
There are over 12+ miles of hiking trails and most of that is allowed for biking, including mountain biking.
Mead's Quarry Lake is also located near Ijams and offers great water activities and recreation. You can paddleboard, kayak, canoe, and go tubing.
Need rental equipment for any of the activities above? Check out River Sports Outfitters.
Since Ijams is only a 10-minute drive from downtown Knoxville, it's a fantastic way to escape from the hustle & bustle of the city and retreat into nature's backyard.
Make sure to add Ijams to your weekend in Knoxville itinerary if you're planning 2-3 days in the city!
4. Splurge on Dinner at the Lonesome Dove Restaurant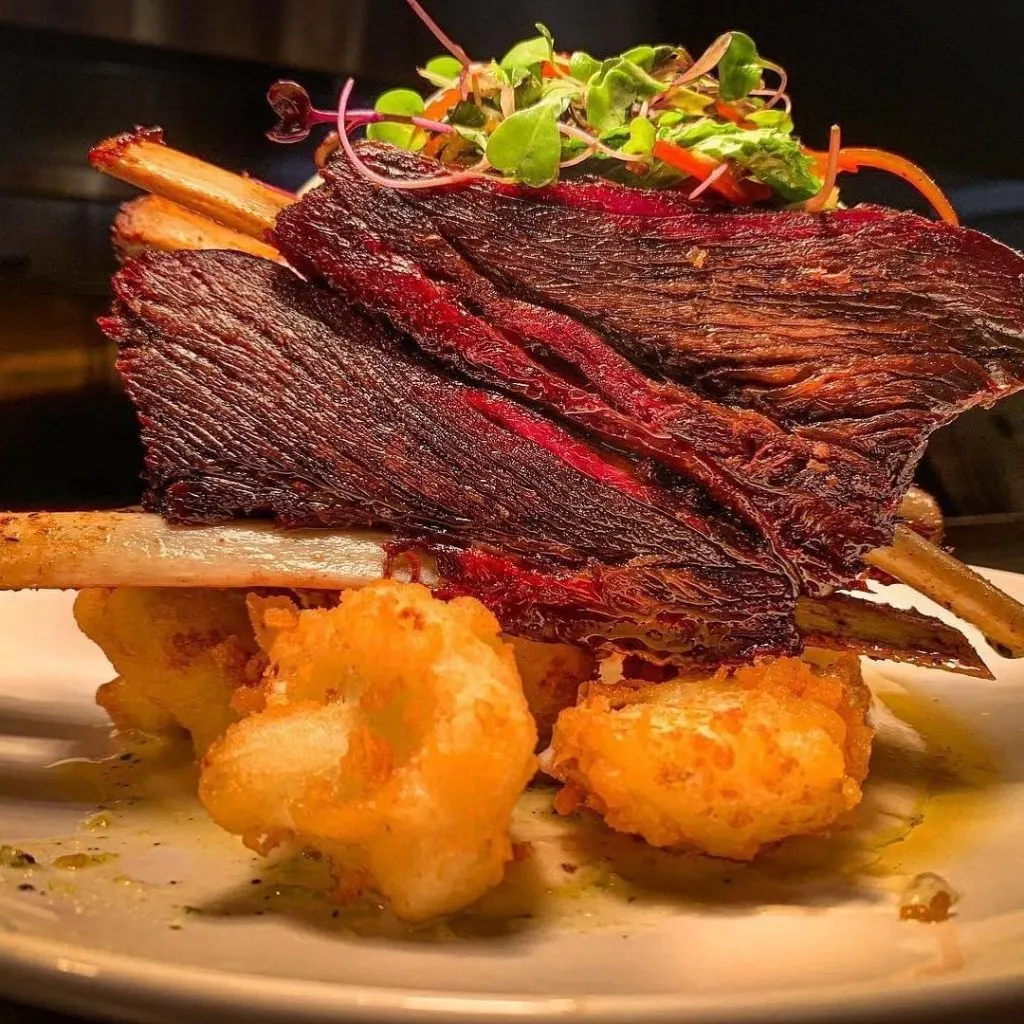 The Lonesome Dove Restaurant is a unique restaurant located on Central Street in Knoxville's eclectic Old City neighborhood.
This urban western restaurant offers an upscale, fine dining experience tying together unique and bold flavors including wild game such as rabbit, rattlesnake, and elk.
The full-course style menu offers a first, second, and third course. We went once for a special occasion and had a wonderful time! We tasted the Elk Loin, Grilled Corn, and the Lobster Hushpuppies — all excellent choices.
Along with great food, the Lonesome Dove also offers an extensive wine list and unique craft cocktails.
Expect to pay a couple of hundred dollars for two people for dinner at this restaurant. If you are interested in trying it out, we recommend making reservations at least a week in advance.
5. Attend a Vols Football or Baseball Game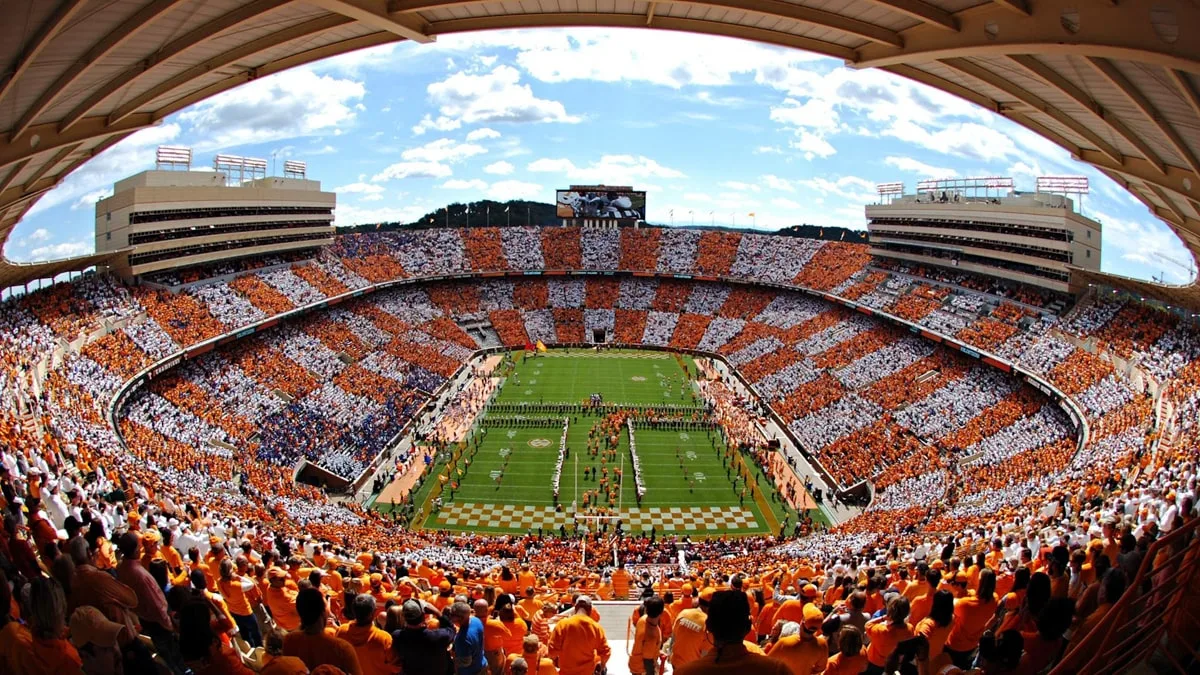 Knoxville is home to the University of Tennessee and its athletics program, the Tennessee Volunteers.
Many fans of Tennessee Vols "bleed orange" and you'll notice an ample amount of the orange and white colors scattered throughout the city.
The Vols Football team plays at Neyland Stadium on the University of Tennessee's Campus — this stadium is the 5th largest stadium in the nation and can hold over 100,000 people.
If you aren't into Football, UT also has a great baseball team representing UT in the NCAA Division 1 college baseball. The 2022 season has been great for the Vols baseball team as they are currently number one in the nation.
Watching a sports game while in Knoxville is what the locals do, so grab some stadium food and enjoy the day watching college sports — then head downtown to celebrate (hopefully a win)!
6. Stroll the Quaint Streets in Old City
Old City is one of the most popular neighborhoods in downtown Knoxville where you can go to enjoy the day or party by night as it is known for its vibrant nightlife.
You'll find Old City at the intersection of Central and Jackson Avenues where you can find loads of fun and exciting things to do in Knoxville.
Whether you are looking for dining options, live music, breweries, distilleries, a good cup of joe, or somewhere to dance the night away, you'll find it here in historic Old City.
Tip: Free parking is located on Willow Street or next to Barleys under the overpass.
7. Indulge on a Knoxville Food Tour
Knoxville Food Tours has been mentioned many times as one of the best things to do in Knoxville by many customer reviews and press magazines.
Booking a Knoxville Food Tour will allow you to experience the most iconic and new restaurants that downtown Knoxville has to offer which includes a guided historical tour of the city.
Not only will you be visiting popular restaurants but you'll also be taken to some hidden gems and hole-in-the-wall spots. Enjoy food tasting as well as pairings from local craft beer breweries, distilleries, wines, and more.
Tickets start at $99 per person and tours last approximately 3 hours.
8. Visit the Farmers Market on Market Square
Market Square continues to be one of the most popular areas in downtown Knoxville as it is host to great shopping, unique entertainment, a good variety of dining options, outdoor concerts, festivals, and more.
The Farmers Market by Nourish Knoxville is held on Market Square every Wednesday and Saturday from May to November.
Expect to find a variety of products such as local produce, plants, fruits & vegetables, cheeses, meats, baked goods, bath & body products, and more.
Restaurants include fine dining to cafes, such as the Care & Barrel Restaurant (mentioned further down this list).
9. Brewery Hop along the Knoxville Ale Trail
Knoxville is becoming popular for its craft beer scene from local brewers.
Enjoy a fun way to drink beer as you can obtain an Ale Trail Passport and drink your way through downtown Knoxville, getting your passport stamped along the way.
This Ale Trail Passport is produced in partnership with Knox Area Brewers Association (KABA). Visit any KABA brewery to obtain your stamp. Once you have obtained a stamp from all the associated breweries, you can take your passport to the Knox Brew Hub where you will receive a prize!
To see the list of KABA breweries, click here.
10. Explore the History of Gay Street
Gay Street has been a historical and cultural development in downtown Knoxville since the 1790s where it is home to many art galleries, historic theaters, museums, and more.
Many buildings located on Gay Street are listed on the National Register of Historic Places – so if you're a history fanatic then this may be your favorite street.
WDVX radio station's popular Blue Plate Special, which is a live performance radio show, takes place at noon from Monday to Saturday. Listen to music genres such as country, bluegrass, rock, and more.
Fun Fact: Gay Street was where both President Andrew Johnson and Rutherford B. Hayes gave speeches during their visit to Knoxville.
11. Pair a Bourbon with a Burger at the Stock & Barrel Restaurant
Stock & Barrel Restaurant is a great place to go for lunch or dinner if you appreciate a good burger and a pour of fine bourbon.
You'll find unique burgers at this restaurant such as The Ring of Fire — Mitchell Family Beef topped with Pepper Jack, Black Bean & Corn Salsa, Habanero, Jalapeños, and Garlic Aioli.
If you don't like it spicy, try The Elvis — Mitchell Family Beef topped with Peanut Butter, Fried Banana, and Bacon.
Along with great burgers, this restaurant offers an extensive list of fine bourbons as well as allocated bourbons. You'll find hard-to-find bourbons such as Whistle Pig Boss Hog V, Redbreast 21 year, Old Fitzgerald B.I.B 9 year, and more. To see the menus, click here.
This restaurant implements a farm-to-table menu by obtaining beef from local farms and businesses around the Knoxville area, promoting sustainable farming within the community.
12. Soar through the Trees at TreeTop Zipline Adventure Park
Navitat of Knoxville is nestled within the trees of the Ijams Nature Center and provides fun activities that are great for family adventures, date nights, birthday parties, and more.
The two main adventures you can participate in are:
TreeTop Zipline Adventure — Great for avid aereal trekkers or first-timers. Soar from tree to tree by ziplining and then explore the forest by crossing wobbly bridges, swinging, climbing nets, and more. This activity is perfect for all ages (7+) and includes 3 difficulty levels: Beginner, Moderate, and Difficult. The cost for TreeTop Zipline Adventure is $39-$49 per person.

Navitat at Night — Lighting up Ijams Nature Center at night, you'll have the opportunity to explore the tree tops under the twinkling lights and starry sky. The adventure begins at dusk and you'll be left exploring for 2 hours. The cost for Navitat at Night is $59 per person.
Navitat of Knoxville has been rated by TripAdvisor as the #1 outdoor activity in Knoxville.
13. Watch a show at the Tennessee Theatre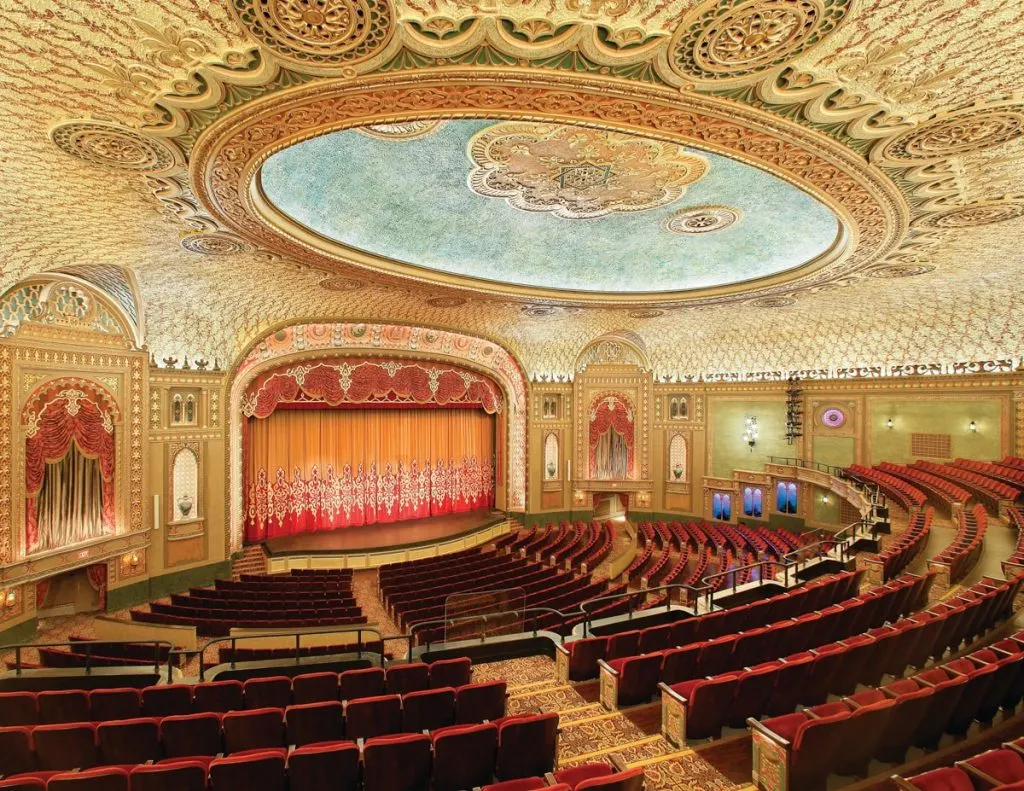 The Tennessee Theater first opened its doors in the year of 1928 when it reigned as one of the most beautiful theaters in the south.
Over the years, the theater has transitioned from being a single-screen movie theater to a multi-use performing arts center.
This theater is now listed on the National Register of Historic Places and has been named as the Official State Theatre of Tennessee. Guests can enjoy shows ranging from classical music, dance, music performances, Broadway shows, and more.
The interior of the Tennessee Theater is magnificent with a mixture of design elements including French chandeliers, Italian flooring, and Asian influences throughout. They also host a variety of events including wedding receptions, private parties, and corporate meetings.
Check out the Tennessee Theaters event calendar here.
14. Eat and Drink at a Food Truck Park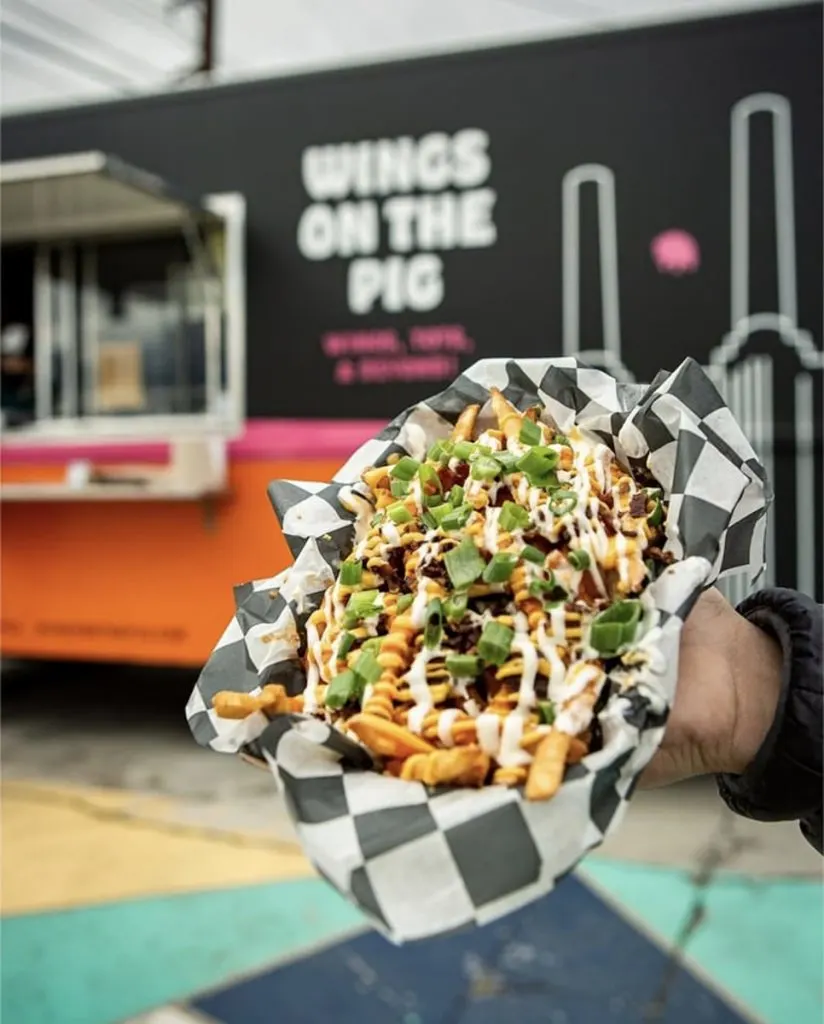 There are a few Food Truck Parks scattered throughout Knoxville, providing great food, live music, and brews.
35 North (11321 Kingston Pike) — This Food Truck Park can be found in the Farragut area where they feature 35 local beers on tap, wine, and a good list of spirits including bourbon. They offer space indoors and outdoors with two patios and a fireplace. This park is great for those looking to watch sports or listen to live music and is family and dog friendly.
Central Filling Station (900 N. Central Street) — Central Filling Station was Tennessee's first full-service Food Truck Park. Hosting 3-5 food trucks at a time and rotating daily from over 50 different food trucks in Knoxville. They also provide an on-site bar featuring craft beers, ciders, and seltzers. This park is family and dog friendly.
The Cave Food Truck Park (9036 Middlebrook Pike)— This Food Truck Park features a covered pavilion, heaters, live music, and a playground for the kids. Click here for the food truck schedule. Located at Hey Bear Cafe where they serve bubble tea and snacks.
Southside Garage (1014 Sevier Avenue) — Located in the south Landing area of South Knoxville, offering a large selection of local craft beers, wine & liquor, and a large patio with games. This park is family and dog friendly.
15. Bike through Knoxville's Trails & Greenways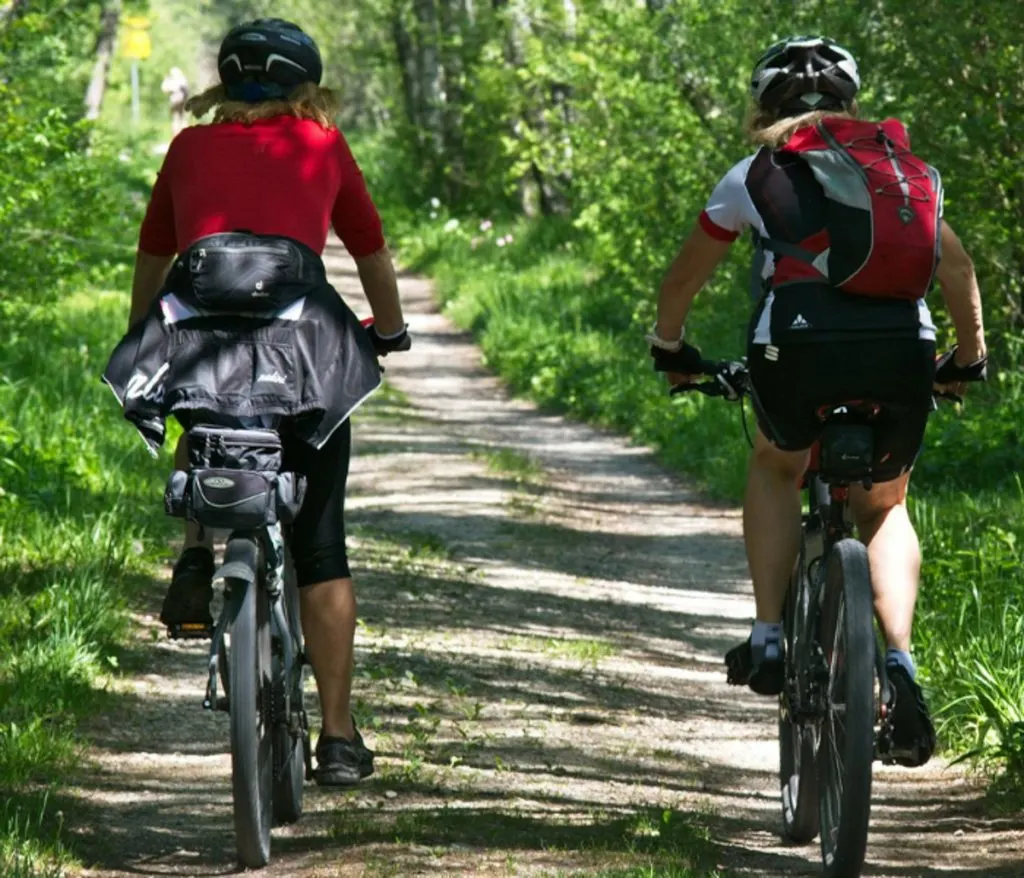 The city of Knoxville provides more than 112 miles of greenways and trails with 54 of those miles being paved.
These trails are great for those looking to hike, bike, run, or simply enjoy the outdoors.
Some of the most popular greenways are adjacent to many creeks, rivers, and quarries that Knoxville has to offer, providing a beautiful and relaxing scene to anyone that visits.
Biking has become of the most popular activities among visitors and residents on the greenway. Knoxville has hosted the USA Cycling National Championship for the past few years and is even host to Mountain Biking.
Some popular Greenways found in Knoxville are:
There are other Greenways located in Knoxville as well. To see the full list, Visit Knoxville provides them here.
16. Experience a Professional Ice Hockey Game
The Knoxville Ice Bears are the official Ice Hockey team of Knoxville, TN.
The Ice Bears were established in 2002 and have been four-time Champions of the Southern Professional Hockey League (SPHL).
If you've never experienced an Ice Hockey game, we highly recommend attending one as they are usually action-packed and will have you chanting at some point throughout the game. Ice Hockey is very fast-paced, leaving little to no downtime and preventing any boredom from occurring.
Whether you know the rules or not, you're sure to enjoy a live Ice Hockey Game!
17. Float aboard a Dinner Cruise along the Tennessee River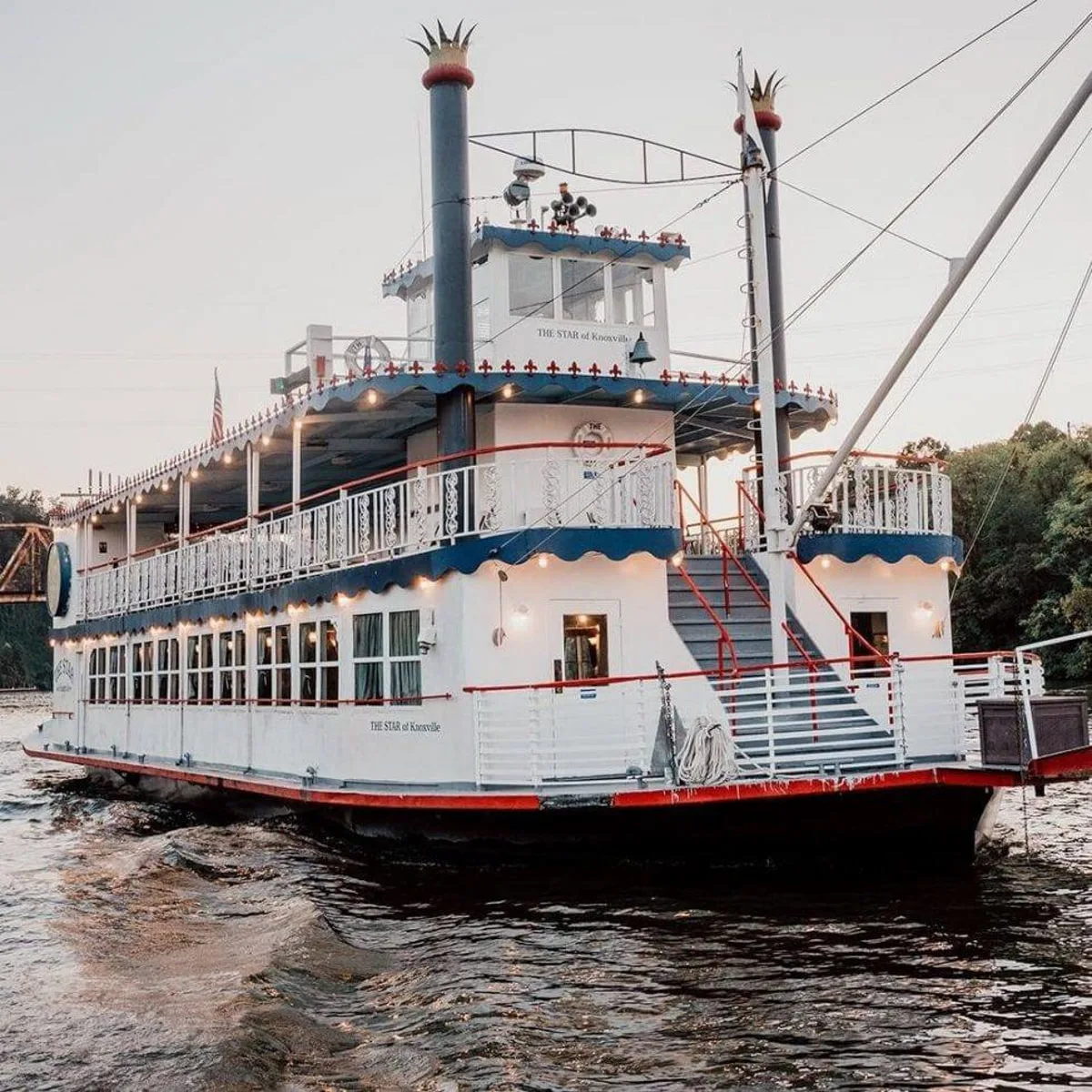 The Tennessee Riverboat Company is a paddlewheel boat on the Tennessee River that can hold up to 235 passengers.
This boat provides sightseeing tours, lunch cruises, dinner cruises, and even a Blue's cruise – all providing exceptional views of Knoxville.
They also cater to special events and private charters, such as weddings, class reunions, football charters, family reunions, and more.
Another company that offers cruises on the Tennessee River is Volunteer Princess.
This company provides cruises aboard a Yacht offering many different types of cruises such as a sunset dinner, brunch, casino nights, fall foliage, and more.
They also host special occasion cruises for weddings and seasonal cruises for Mother's Day, Easter, Valentine's Day, and more.
Also Read:
18. Visit James White's Fort
James White's Fort was founded in 1786 and was Knoxville's first home. Known for being the birthplace of Knoxville, this historical site is one of the most visited sites in Knoxville.
James White was provided 1,000 acres by earning a land grant for his service in the Revolutionary War. Visit this historical site and learn all about the history of Knoxville and how it was born.
If you are interested, James White's Forst offers to become host to special events including weddings, food events, photo shoots, birthday parties, and more.
19. Grab a Fresh Churned Ice Cream from Cruze Farm Dairy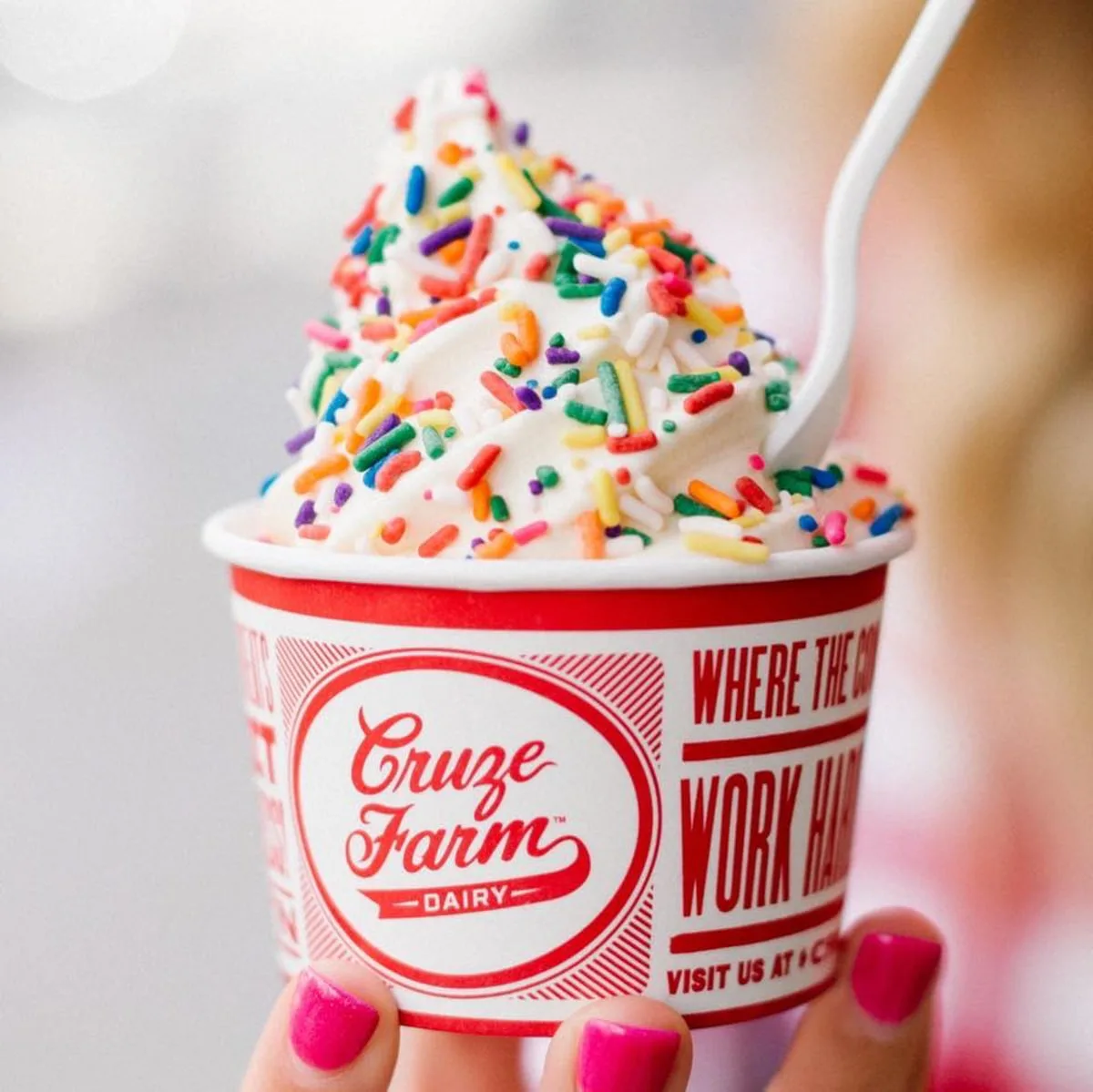 Cruze Farm Dairy is a local family dairy farm in Knoxville that bottles milk from their Jersey cows and sells it to local businesses and customers.
If you are on Gay Street, find their storefront for some delicious fresh churned ice cream. Their flavors change daily, but you can view today's flavors here.
They provide unique flavors such as peanut butter, cookies & cream, pomegranate, birthday cake, lavender honey, and more.
If you have a dairy intolerance or prefer to not consume dairy, they also offer vegan options such as vanilla and chocolate.
Along with their location on Gay Street in downtown Knoxville, they also have an East Knoxville and Sevierville location.
20. Explore the Museum of East Tennessee History
The Museum of East Tennessee History resides in the East Tennessee History Center on Gay Street and is a great place to visit to learn about the people, places, and events that have shaped this region.
The award-winning exhibits displayed at this museum are continuously changing, providing the public with new information about the history and heritage of East Tennessee.
Along with current exhibits being displayed, this museum also offers views of past exhibits, artifact collections, and traveling exhibits.
Tickets are $10 for adults and free for children 16 and under.
21. Visit the Blount Mansion
The Blount Mansion, also known as the William Blount Mansion, is known for being the "Birthplace of Tennessee" and home to the U.S. Constitution Signer William Blount.
This house was home to William Blount but also served as the territorial capital for Knoxville and is the city's oldest operating museum as it opened in 1926.
Visit the Blount Mansion and the surrounding gardens and learn about the history of Knoxville, Tennessee, and William Blount.
22. Walk Through the Botanical Gardens and Arboretum
Knoxville Botanical Gardens and Arboretum provides walking trails, display gardens, and unique horticulture only 5-minutes from downtown Knoxville.
Walk on the trails through the garden bordered by stonewalls and past stone buildings and greenhouses to view the beautiful flower gardens, vegetable gardens, and butterfly meadows.
The Center for Urban Agriculture was developed in 2013 to "equip and educate local communities for cultivating healthy produce and sustainable lifestyles." Visit this garden to learn to grow and cultivate your own food.
23. Practice your Golf Swing at Topgolf Knoxville
For those who don't know, Topgolf is a golf driving range game that electronically tracks your golf balls and keeps score. Great for beginners and those who want to practice their swing.
Topgolf is a fun and exciting activity to do in Knoxville and is great for birthdays, date nights, family outings, and more. Eat and drink while you play a round as they offer a full menu with service, two bars, and a restaurant.
24. Go Glamping at Glampknox Camping Campground
Have you ever been glamping? The word glamping is a portmanteau of "glamorous" and "camping" — blending those two words together.
Right here in Knoxville, you can enjoy the outdoors and sleep under the night sky without sacrificing a comfortable bed and other luxuries.
GlampKnox Canvas Campground is located approximately 10 miles from downtown Knoxville providing a getaway from the hustle and bustle of the city. You'll be sleeping under a canvas tent with views of the Cumberland Mountains.
25. View Knoxville below from the Sunsphere Observation Deck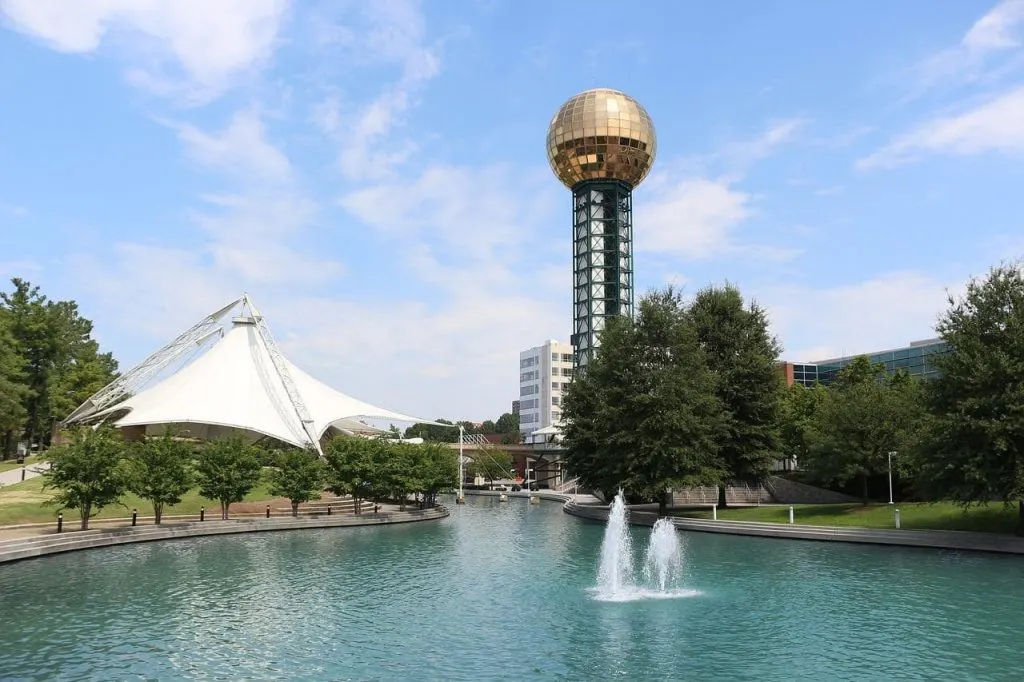 On the 4th level of the Sunsphere, you'll find the observation deck offering a 360-degree view of Knoxville below including downtown, the Tennessee River, the University of Tennessee, and the Great Smoky Mountains.
The Sunsphere stands 26 stories tall and each glass pane is made from 24-karat gold, giving the sphere its reflective gold color.
Tickets are $5 for adults and free for children 12 and under.
Are you planning on visiting Knoxville? Did any of the things on our list of Best Things to Do in Knoxville intrigue you? Let us know in the comments!
You may also like: 50 Best Things to Do in Johnson City (The Ultimate Bucket List!)
📍PIN IT FOR LATER