Looking for a romantic night or fun thing to do in Chattanooga with that special someone?
Chattanooga, also known as the "Scenic City", is nestled along the Tennessee River and the Appalachian Mountains, making it a great destination for that romantic getaway or unforgettable date.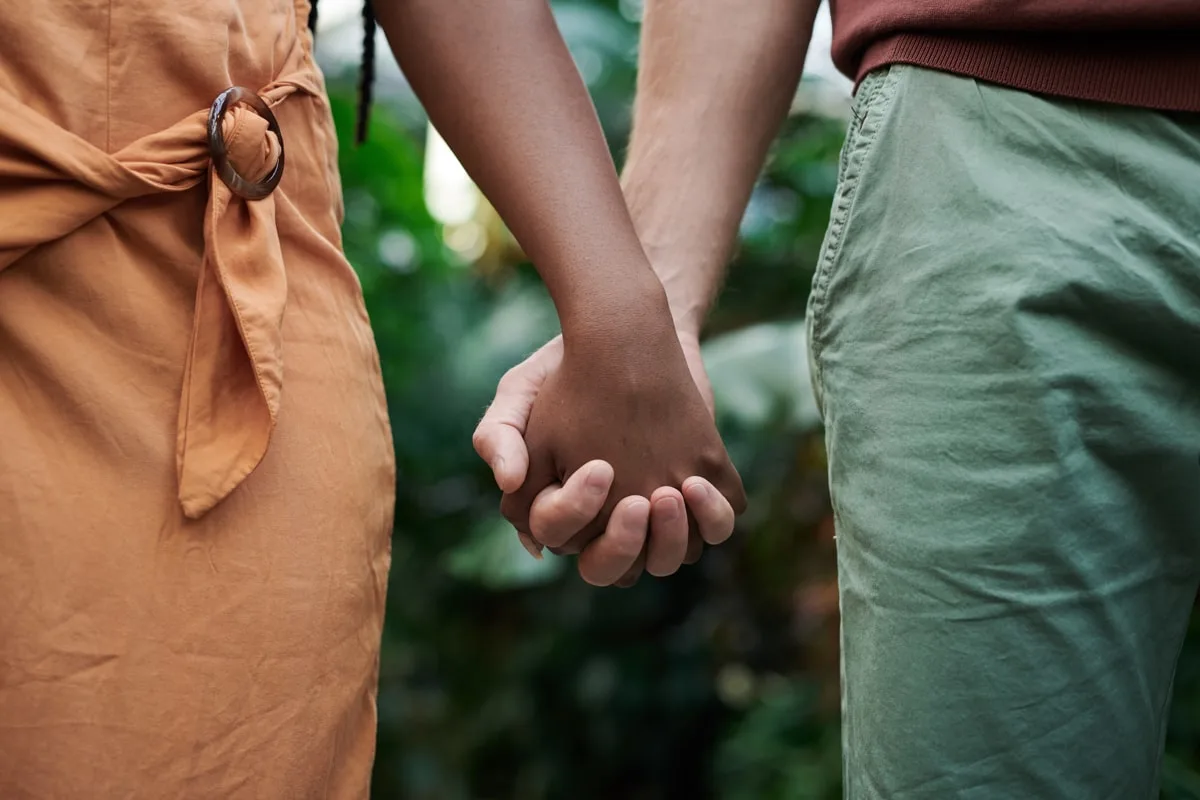 Whether you're looking to celebrate Valentine's Day, an anniversary, or perhaps a date night away from the kids — we have a list of fun and romantic things to do in Chattanooga right here!
From first dates to 10-year wedding anniversaries, see what fun & romantic date ideas we recommend in Chattanooga below!
Fun & Romantic Things to Do in Chattanooga, TN
1. Visit Lookout Mountain
Just minutes from downtown, Lookout Mountain is one of the most romantic spots in Chattanooga!
Providing exceptional views of the city below and beyond, Lookout Mountain has 3 top-rated attractions: Rock City Gardens, Ruby Falls, and Incline Railway.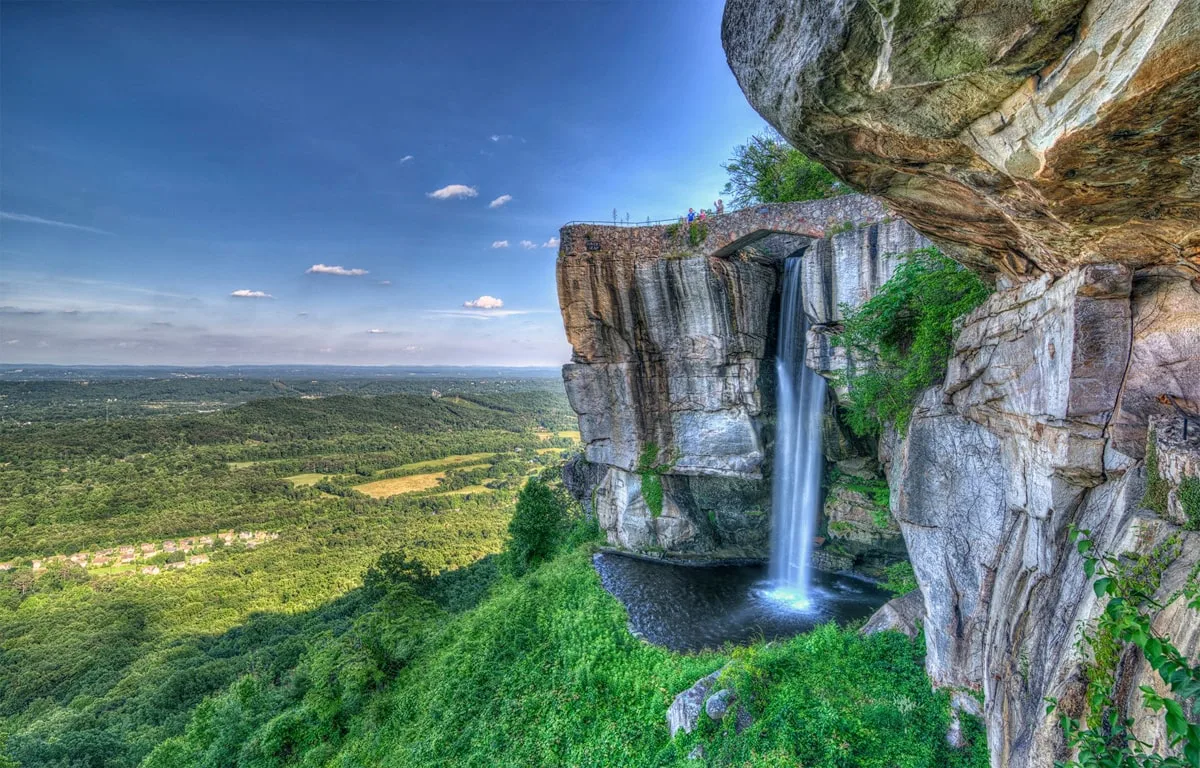 We recommend visiting all of these attractions but if you do not plan on spending the whole day, we recommend either visiting Rock City Gardens or Ruby Falls.
1a. Rock City Gardens
Rock City Gardens will amaze you with its beautiful nature scene located just miles from downtown Chattanooga. Stand at the top of Lover's Leap (a fitting name for a romantic date 😉) and see how many states you can count.
You will see the famous High Falls, see ancient rock formations & caves, and a garden that features over 400 native plant species.
With some of the most breathtaking views found anywhere in the world, Rock City is a great date night destination when visiting Chattanooga.
1b. Ruby Falls
Ruby Falls is a beautiful attraction in Chattanooga where you can find the tallest & deepest underground waterfall open to the public in the United States.
The history of Ruby Falls is romantic itself, as Leo Lamber (founder of Lookout Mountain) named the falls after his wife, Ruby.
We think you and your significant other will enjoy viewing these beautiful falls hidden beneath Lookout Mountain for a unique date night activity.
2. Bike along the Tennessee Riverwalk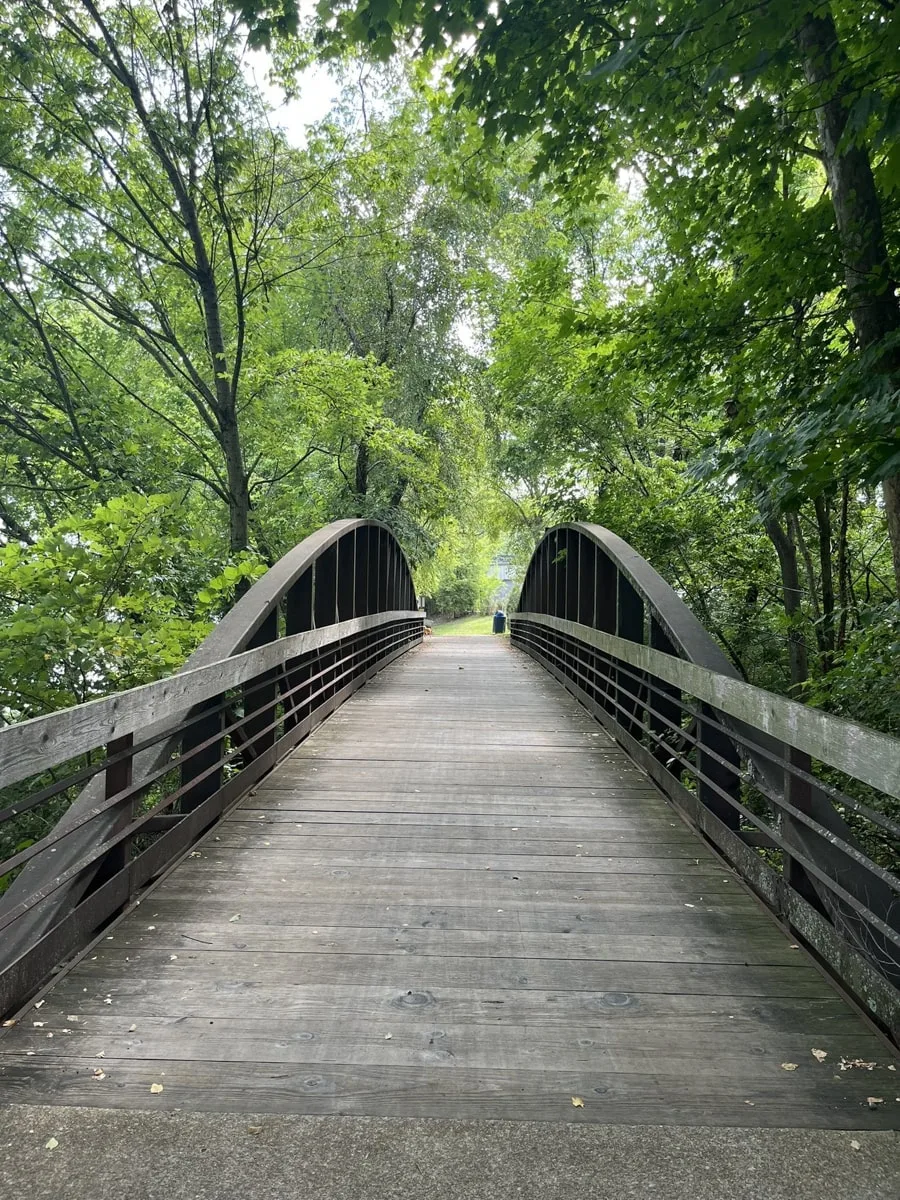 Spanning over 16 miles along the Tennessee River, this trail is great for biking, walking, and exploring Chattanooga offering beautiful & romantic scenery.
The Riverwalk is one of the most romantic places to go in Chattanooga. Enjoy the scenery around you and stop at one of the coffee shops or restaurants along the way.
Rent a bike a take a scenic stroll through the "Scenic City." There are many Bike Chattanooga stations near the Riverwalk available for rent.
3. Stay Overnight at the Dwell Hotel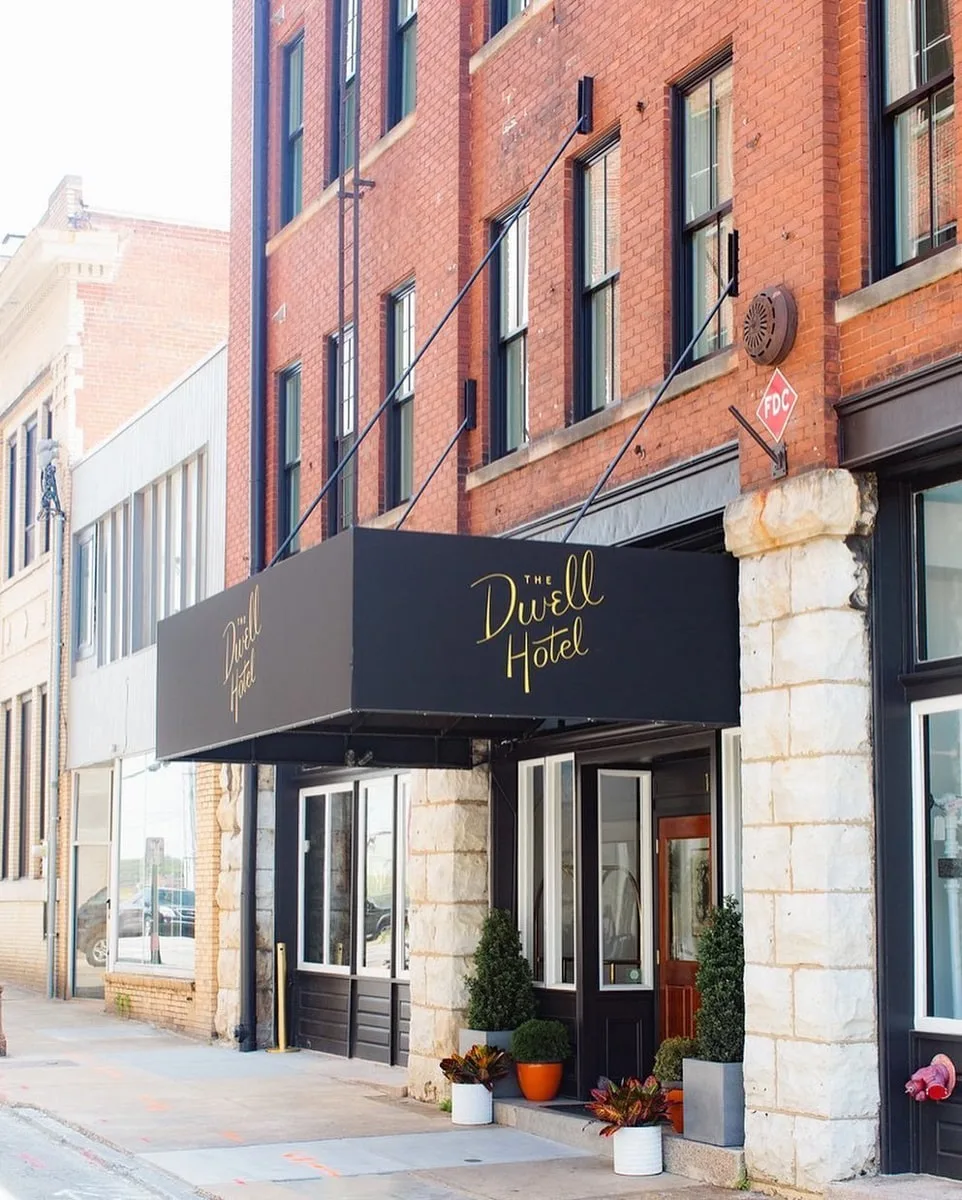 Stay the night in Chattanooga at a vintage-chic hotel located in the heart of downtown!
The Dwell Hotel is within walking distance to downtown and other major attractions including many restaurants and breweries.
This boutique hotel provides continental breakfast for hotel guests and has an onsite bar called Matilda Midnight, serving delicious cocktails in a cozy atmosphere.
With just 16 unique and stylish rooms to choose from, this hotel books up fast.
Check to see if there are still reservations available at The Dwell Hotel.
>> Stay at one of these Scenic Cabins in Chattanooga
4. Walk hand-in-hand on the Walnut Street Bridge
The Walnut Street Bridge is an iconic place to visit in Chattanooga, Tennessee. This bridge is one of the longest pedestrian bridges in the world, crossing the Tennessee River at 3,375 feet long.
Connecting downtown Chattanooga to the city's Northshore District, Walnut Street Bridge is perfect for those late-night strolls and long conversations.
Crossing the bridge from downtown will lead you to the Northshore District, where you can have a romantic picnic in Coolidge Park or go for a ride on the Coolidge Carousel.
5. See Chattanooga from Above on a Helicopter Tour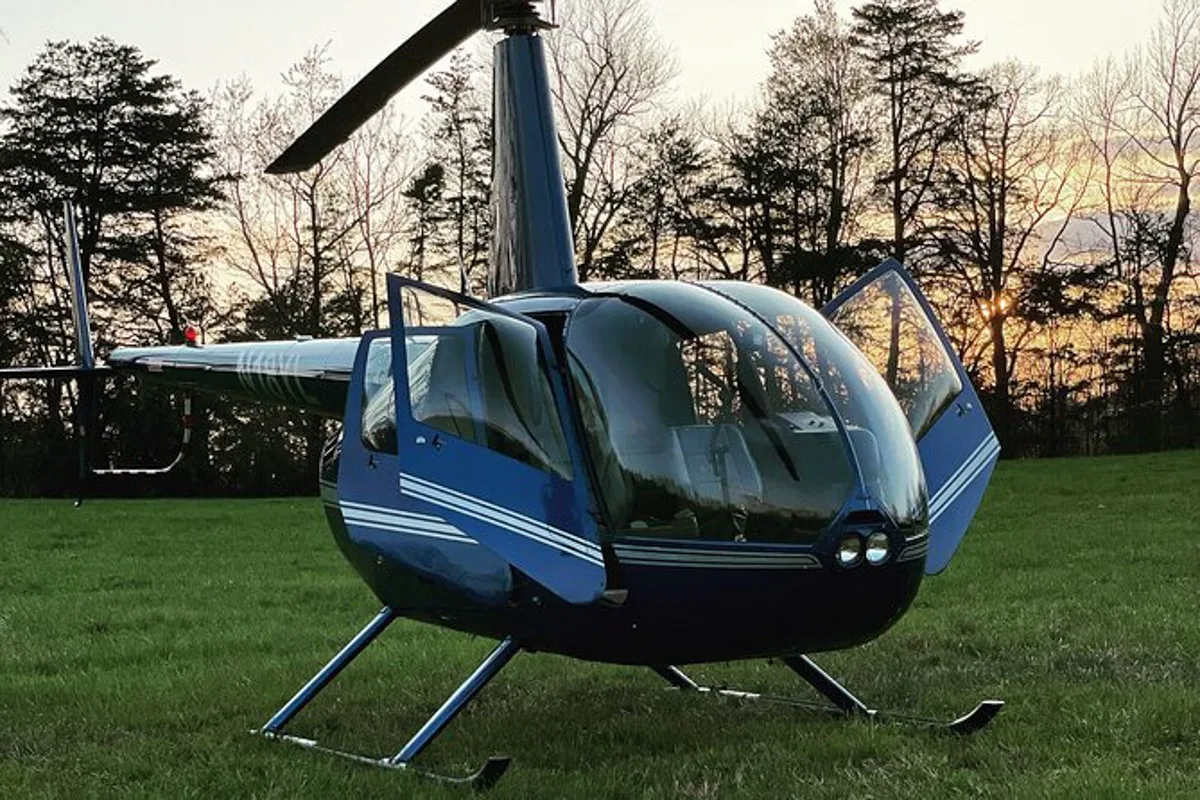 The best way to view the "Scenic City" is by seeing it from a bird's-eye view on a private Helicopter Tour!
This tour will take you up and above Chattanooga showing you all the famous landmarks from Chickamauga Dam to downtown, Lookout Mountain, and more!
You can even customize this tour to your liking — surely impressing your date!
Remember this date night for years to come with this unique experience; book the Helicopter Tour.
6. Go out for a Romantic Dinner
Any date night can't be complete without a fantastic meal to indulge in and talk about. Chattanooga is full of unique & tasty restaurants sure to please your (and your date's) palate.
Walk downtown and see what catches your eye or make a reservation at some of the top-rated restaurants in the city. Here are a few recommendations:
6a. Alleia
Alleia is an Italian-inspired restaurant using ingredients imported directly from Italy as well as fresh produce acquired by local farms.
The menu looks fantastic with unique menu items such as garlic mussels, hand-made pasta, quail, lamb, and more.
We highly suggest booking a reservation in advance if you plan on dining at this upscale Italian restaurant.
Plan on spending approximately $100-$150 per couple.
6b. St. John's Restaurant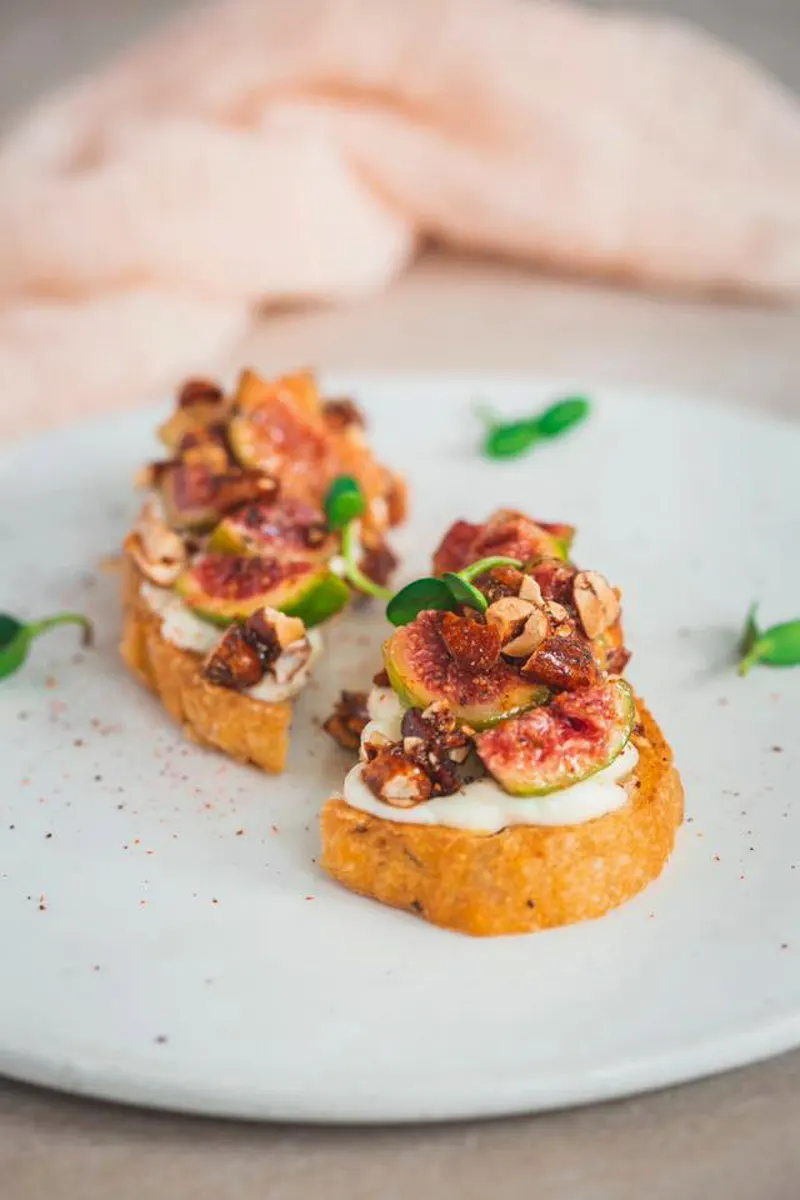 St. John's Restaurant is a great place to take your significant other for a romantic dinner.
This restaurant serves American-fare food from roasted corn soup to Wagyu flat-iron steak and more. The menu is on the smaller side but that just means the food is even better.
Plan on spending approximately $125-$200 per couple.
6c. Boat House Rotisserie & Raw Bar
The Boat House Rotisserie & Raw Bar is located directly on the Tennessee Riverwalk overlooking the river.
From Oysters, Clams, and Mussels to PO boys, fish tacos, and quesadillas. This restaurant has great food that is a more affordable option.
Specials include half-off Oysters on Mondays and Catfish specials on Wednesdays.
7. Spend the Weekend at the Tennessee River House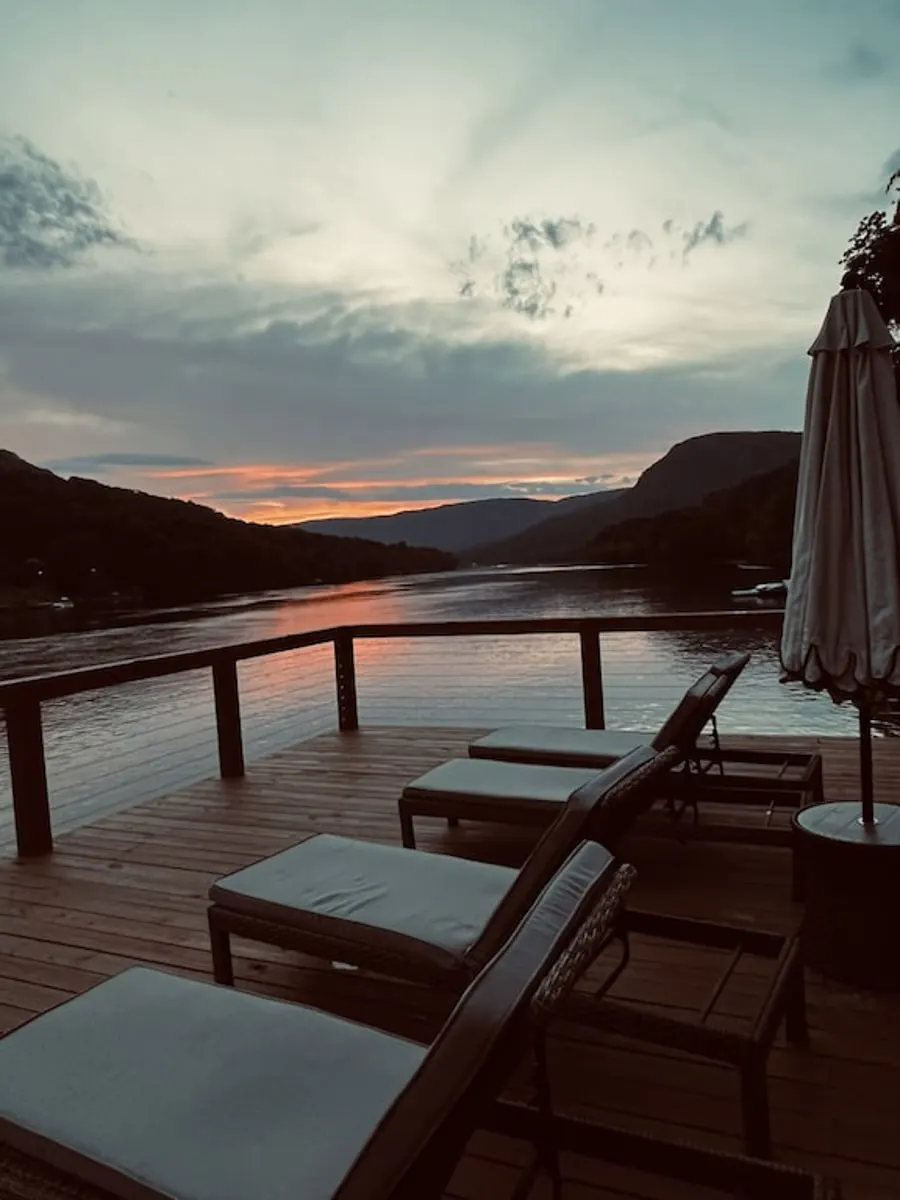 Located directly on the Tennessee River Gorge, the Tennessee River House is a great romantic getaway for you and that special someone.
Although it's a bit pricey, it is located directly on the water — spend the day swimming and soaking up the sun before spending the evening watching the sunset over the river.
Features include a covered rooftop deck, dock, kayaks, firepit, and proximity to downtown Chattanooga.
This house would also make a great place to stay for double dates (or triple dates) as there are 3 bedrooms and 2 bathrooms.
Book your Tennessee River House stay.
8. Tour Historic Downtown on a Segway Tour
If you want to explore all of downtown Chattanooga but not wanting to spend all day walking, try this Historic Downtown Segway Tour!
On this fun date night activity, your tour guide will share historical information and trivial facts about Chattanooga. This 2-hour tour will take you to sites including the Tennessee Aquarium, the Tivoli Theatre, and more.
Also Read: 21+ Best Things to Do in Chattanooga: The Scenic City
9. Pair Wine & Cheese at Georgia Winery
If your date loves wine (or cheese) try out the Georgia Winery!
This winery is located just over the state border where you can go and enjoy over 20 different wines, including free wine tastings!
Complimentary tastings are first come first served where you can sample 5 of their wines.
Sip wine and eat artisanal cheese under the covered patio with views of the vineyard. Don't forget to purchase a bottle to enjoy later!
10. Visit the Tennessee Aquarium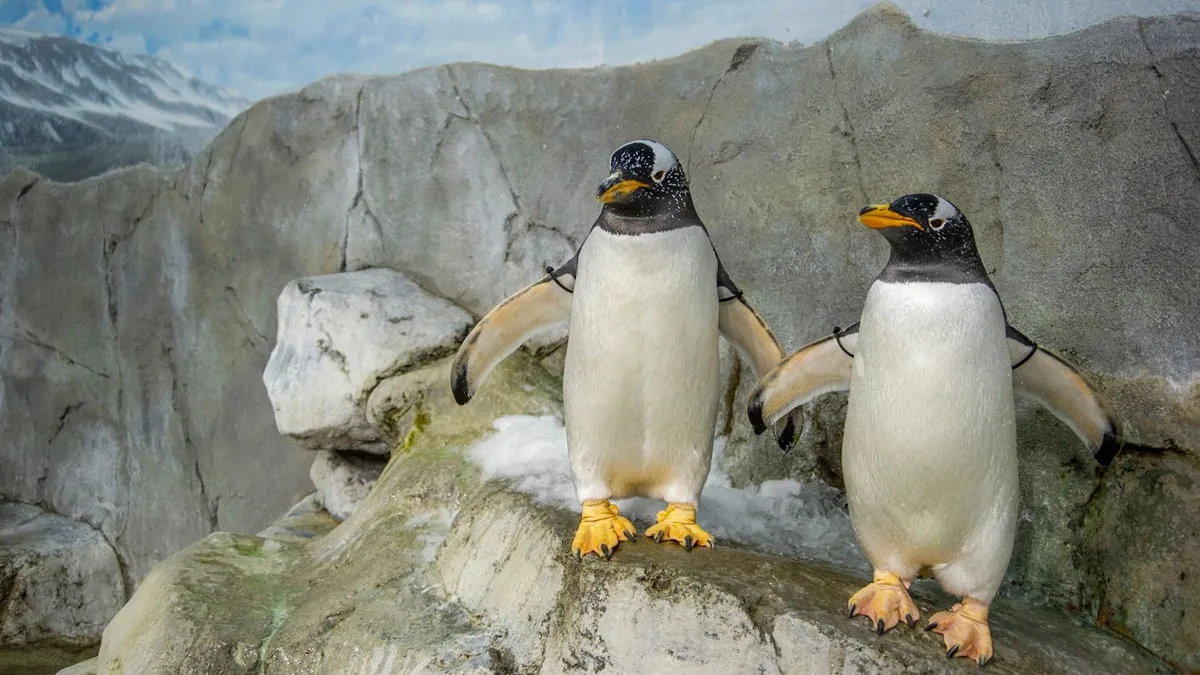 Known as one of the top-rated aquariums in America, The Tennessee Aquarium is located in downtown Chattanooga situated along the banks of the Tennessee River.
Peer through the glass to see amazing animals from large sharks to puffy penguins, to sea otters, turtles, jellyfish, and more.
The Tennessee Aquarium is home to over 10,000 animals and an IMAX theatre — great for a date night in Chattanooga!
11. Sample Spirits at a Local Distillery
Whiskey, Gin, Vodka, Tequila, and more! Take your date to one of the distilleries in Chattanooga for a great cocktail.
11a. Chattanooga Distillery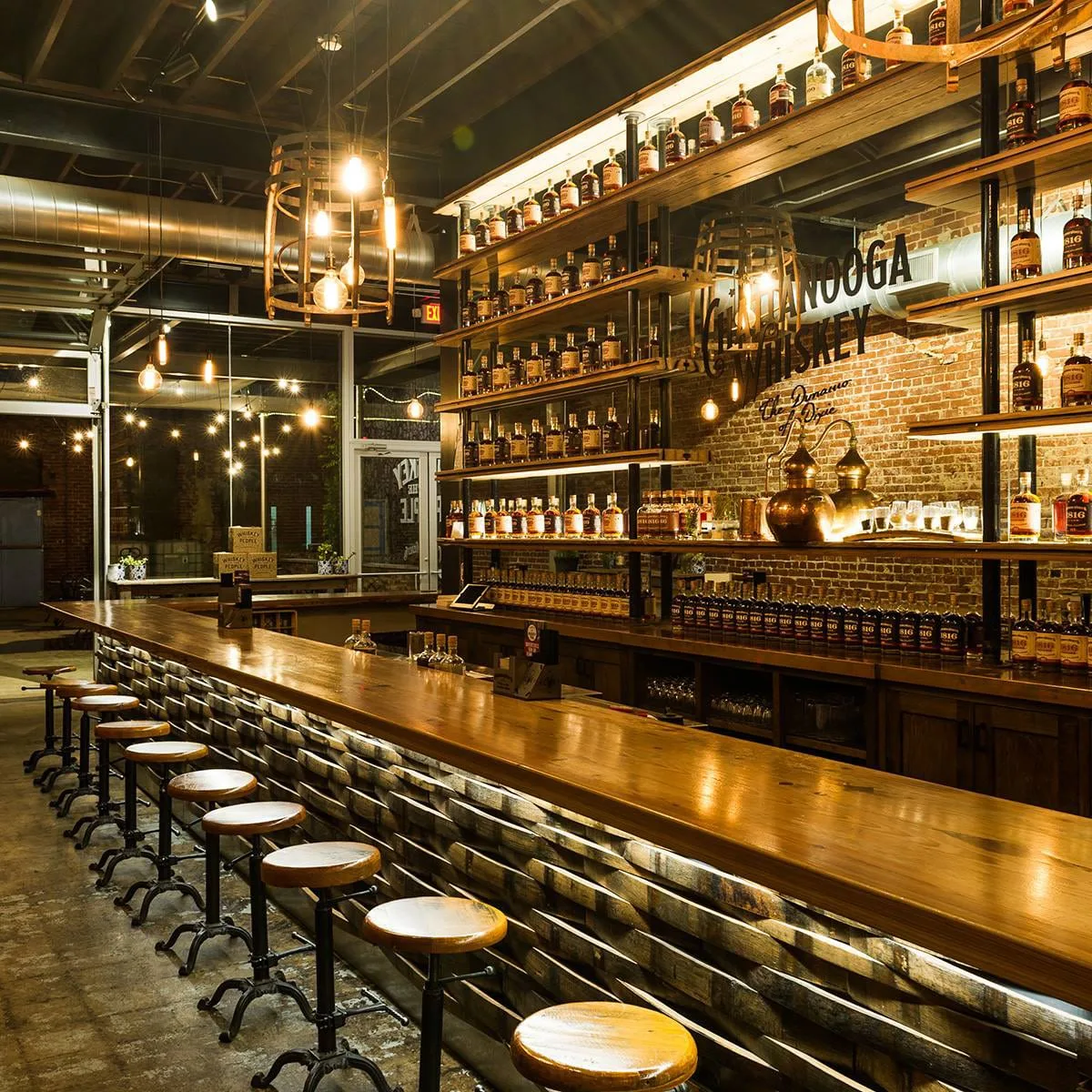 The Chattanooga Distillery became the first distillery to open in Chattanooga in over 100 years. Those who love whiskey may want to make a visit to try some great spirits including high malts, experimental bottles, and single barrels.
11b. Gate Eleven Distillery
Found at the Chattanooga Choo-Choo terminal, Gate Eleven Distillery offers spirits such as whiskey, gin, vodka, rum, and absinthe.
This distillery won double Gold at the San Francisco World Spirit Competition in 2022 for their Gin and Vodka. Try them both and see what the rave is about!
Try a classic or uniquely crafted cocktail and listen to live music offered every Thursday, Friday, and Saturday evening.
12. Go on a Tennessee River Sunset Cruise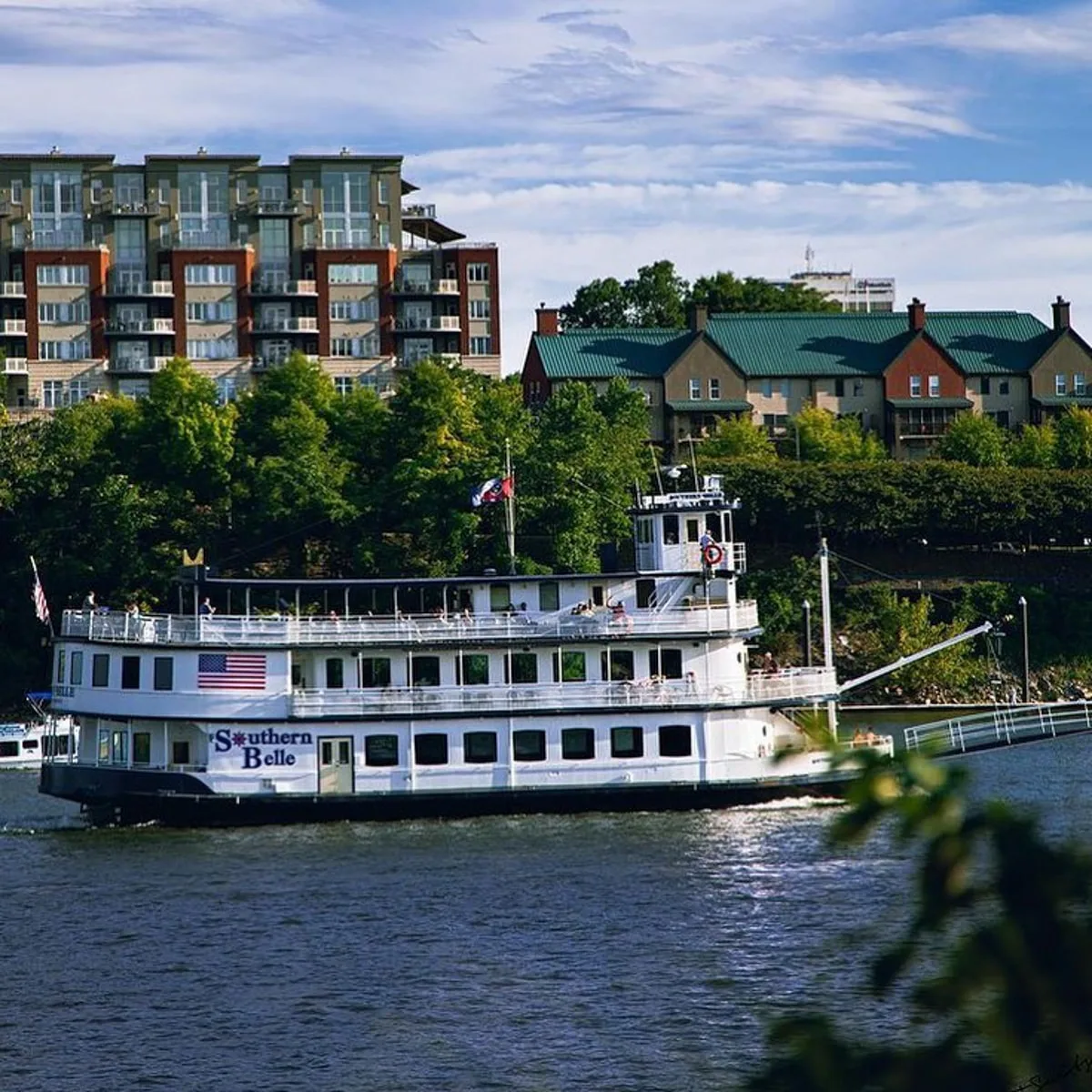 Take your date on a 1.5-hour Sunset River Cruise onboard the Tennessee River.
On this Southern Belle Riverboat cruise, listen to live music while enjoying a peaceful sunset reflecting off the water. If you're looking for romance, this may be it!
13. Cozy up with Hot Chocolate at The Hot Chocolatier
The Hot Chocolatier makes artisanal chocolates inspired directly from Paris and Belgium.
Indulge in a variety of Truffles and BonBons with a variety of unique flavors, guaranteed to melt in your mouth!
After that, try some creamy and decadent hot chocolate! And no, this hot chocolate is not mixed with water. 😋
14. Grab a Pint at a Local Brewery
Chattanooga is host to a variety of breweries scattered throughout the city. Whether you're looking for a smooth pilsner to a creamy stout or a hoppy IPA, there are multiple options for a variety of palates.
14a. Chattanooga Brewery
Chattanooga Brewing Company first originated in 1890 producing over 150,000 barrels per year before prohibition forced their closure.
Great as a casual date hangout spot — drink beer, eat good food, and get competitive with a game of foosball.
14b. Hutton & Smith Brewing
Another great spot for a fun date is at Hutton & Smith Brewing Company.
This brewery is multi-award winners for some of their crafted beverages including their Bivouac Black IPA which won Gold in the World Beer Cup.
15. Test your Team Work in an Escape Room
Another fun thing to do for date night is to solve an escape room together. Escape Experience is one of the top-rated escape rooms in Chattanooga.
Check out the C-Block Prison Break Escape Room, where you and your partner will have 60 minutes to escape from Prison as you both are serving a life sentence for a crime you didn't commit.
See how fast you and your date can escape!
What caught your eye on date ideas to do in Chattanooga? Do you have any recommendations? Let us know in the comments!
📍SAVE THIS POST FOR THAT FUTURE SPECIAL DATE