Morristown, Tennessee is a historic and quaint town nestled at the foothills of the scenic Smoky Mountains.
Although it's just an hour away from popular tourist destinations like Knoxville, Pigeon Forge, and Johnson City, it often gets overlooked. Here's why you should visit!
There are many outdoor activities to enjoy in Morristown such as fishing, boating, camping, mountain biking, hiking, and disc golf.
What's more, there is a charming downtown with unique shops, restaurants, and more.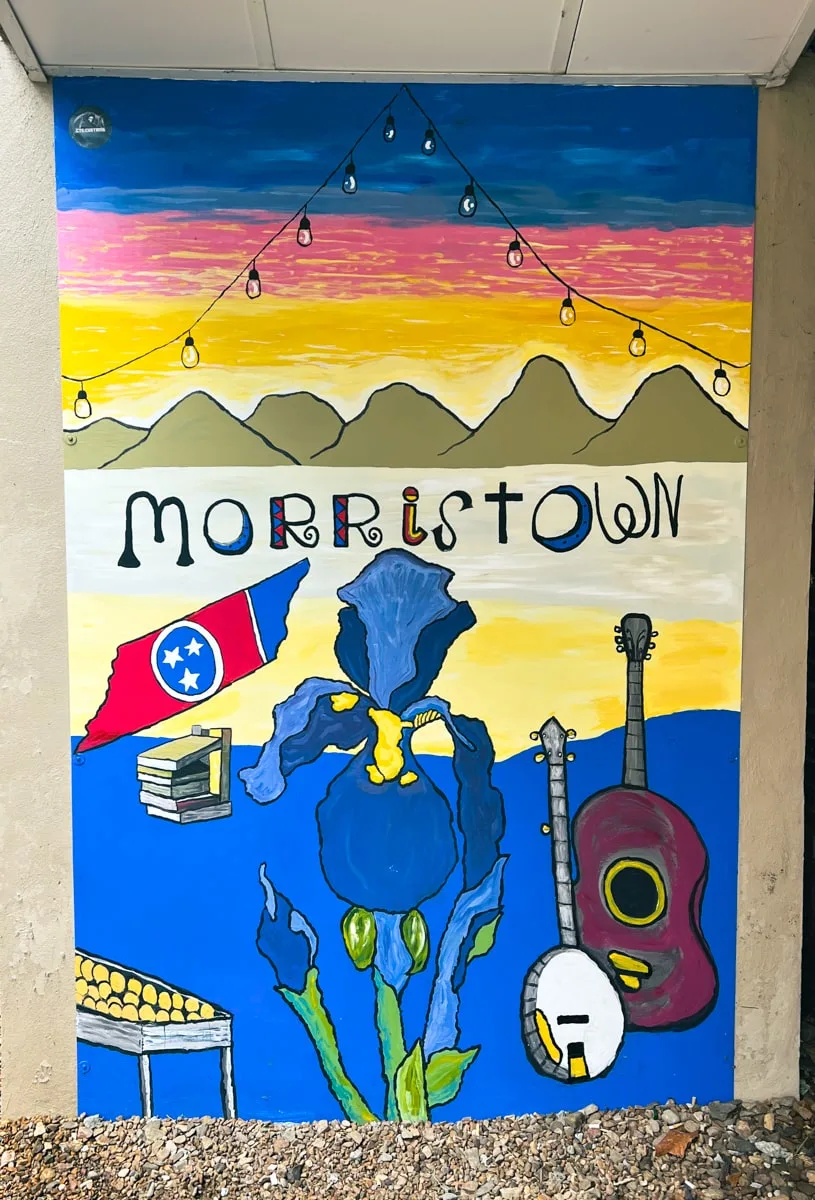 Morristown is a popular destination for many disc golf enthusiasts as it has been named as Tennessee's Disc Golf Capital offering four well-maintained 18-hole courses.
It is also the only town in the United States to have a 2nd level sidewalk. This sidewalk is located in downtown Morristown and is known as the Sky Mart.
If you're looking for a day of exploring the outdoors, shopping, spending a weekend on the lake or attending an event, then we recommend making Morristown your next destination.
Keep reading to see what are the best things to do while visiting Morristown, Tennessee!
Best Things to Do in Morristown, TN
1. Explore the Outdoors at Panther Creek State Park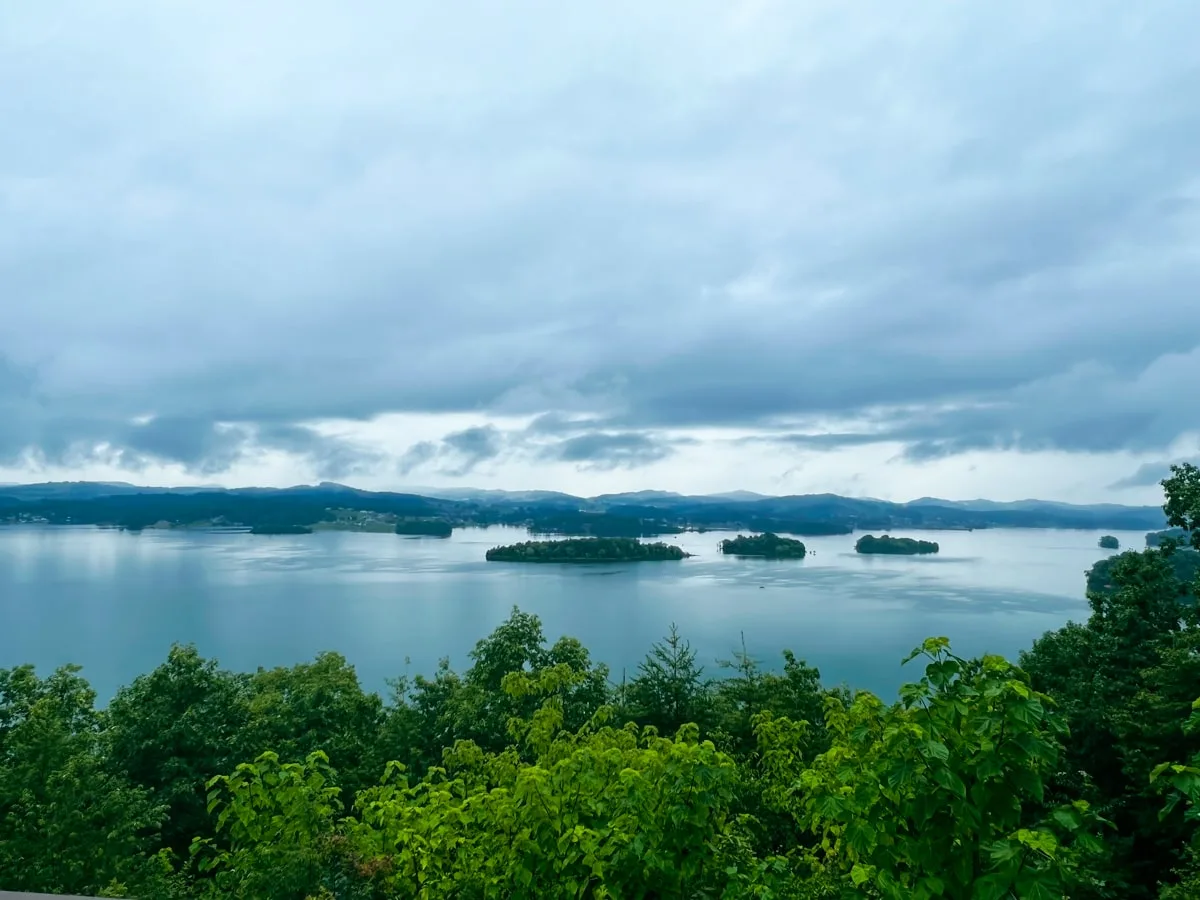 Panther Creek State Park can be found on the Cherokee Reservoir overlooking Cherokee Lake with views of the Cumberland Mountains. This park offers fun & free activities for the entire family to enjoy and is one of the best things to do in Morristown.
Hiking is one of the most popular activities at this park as there are over 17 different trails to choose from, covering over 30 miles of terrain at varying difficulties. Hike up Point Lookout Trail which reaches 1,460 ft above sea level offering breathtaking views.
Other outdoor activities found here include mountain biking — offering over 15 miles of trails, disc golf, swimming, and more than 7 miles of trails reserved for horseback riding.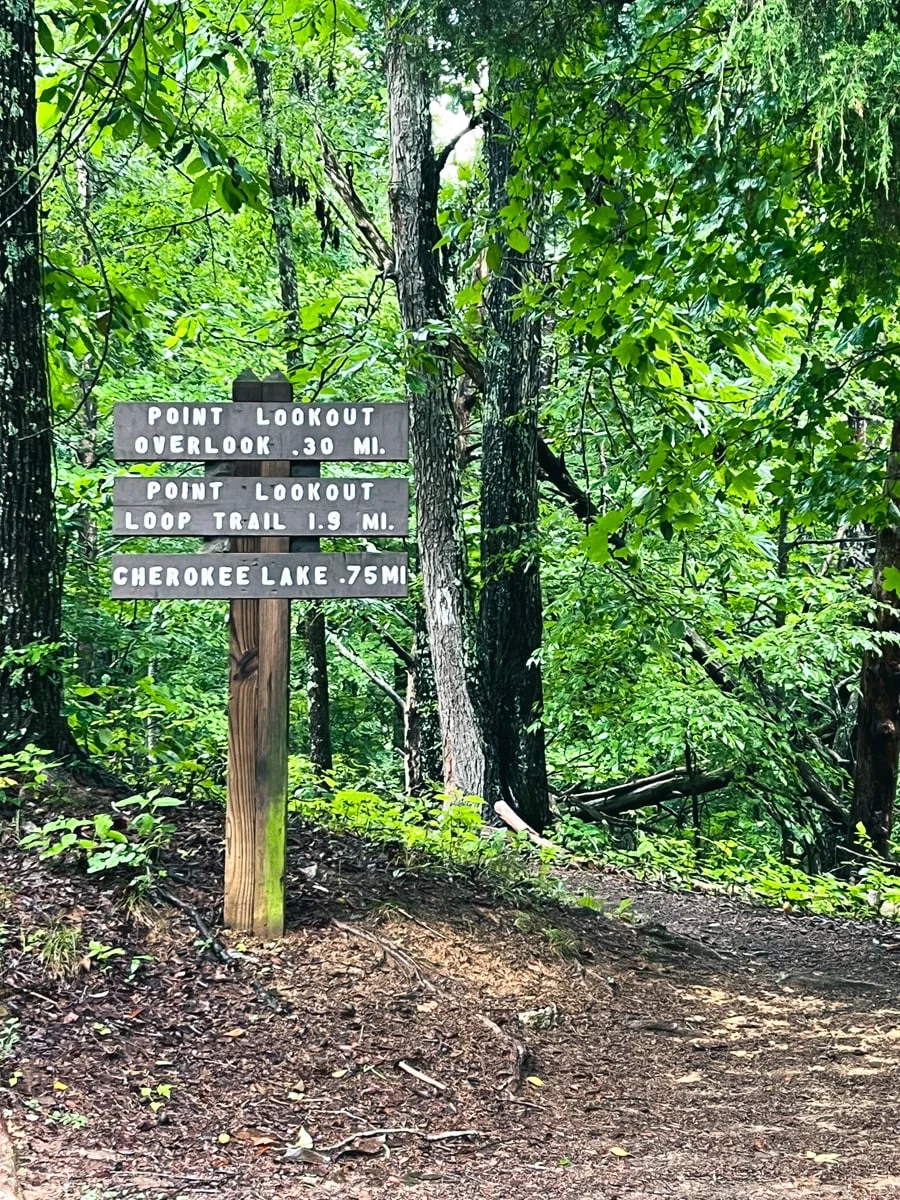 Panther Creek State Park's disc-golf course is one of the most highly-rated courses in Morristown. We recommend trying it out!
Cherokee Lake surrounding Panther Creek State Park offers great fishing, with fish species such as crappies, bluegill, bass, catfish, sunfish, and more. There is a boat ramp, so bring your boat and spend the day on Cherokee Lake! The closest Marina to Panther Creek State Park is Cedar Hill Boat Dock.
The Campground at this park provides 50 sites for RV and tent camping. Campsites include water and electrical hookups, with some offering sewer hookups.
2. Drive through Briarwood Ranch Safari Park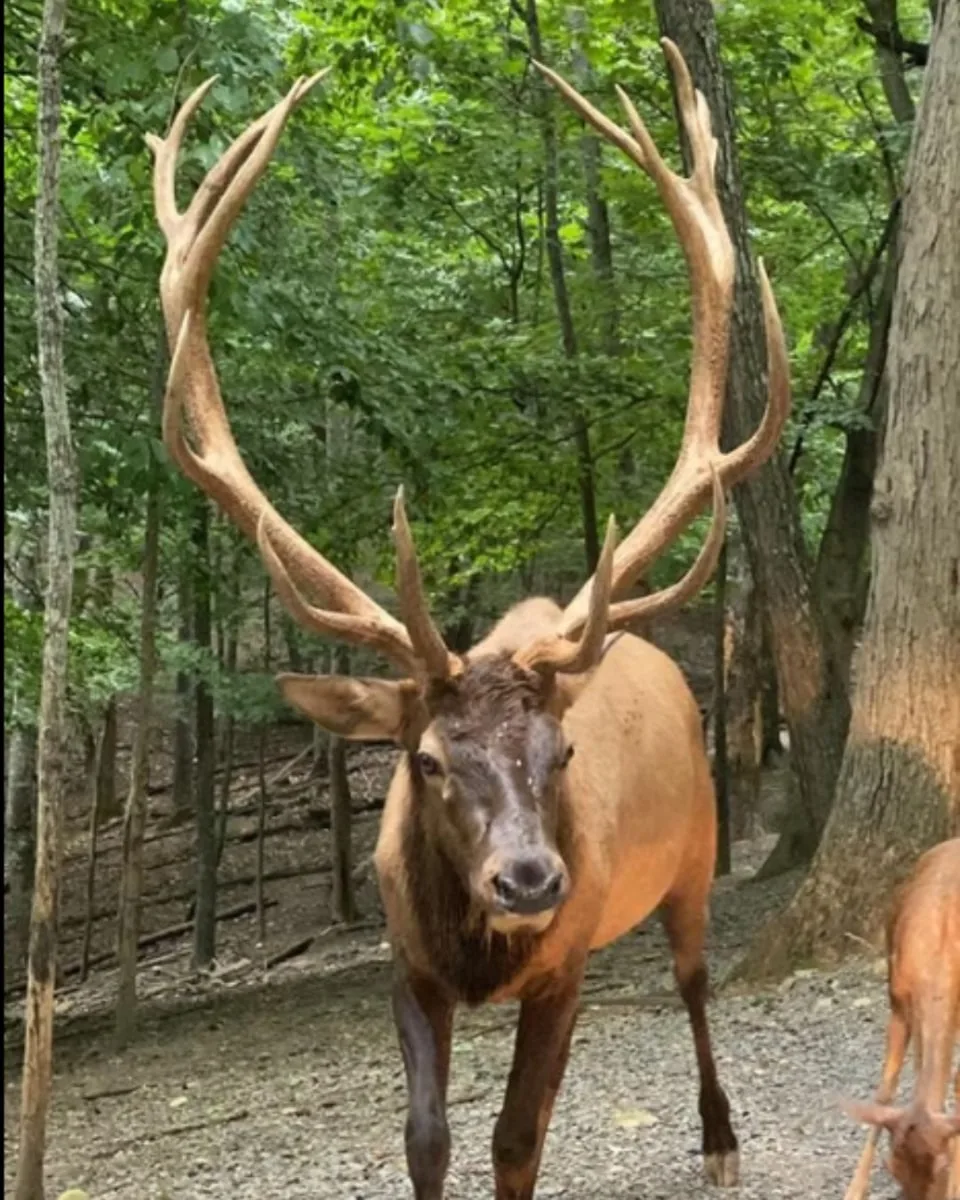 Briarwood Ranch Safari Park is a unique and fun activity to do in Morristown. This park features animals from six different continents around the world.
You will have the opportunity to get close and even pet & feed the beloved animals from Zebras to Buffalos to Lemurs.
You have the option of either driving your own vehicle through the park, petting and feeding the animals as they attempt to stick their head inside your window or you can ride along on a wagon, allowing you to focus on the animals around you.
*Wagon rides by appointment only
3. Sip on Craft Beer at 1907 Brewing Company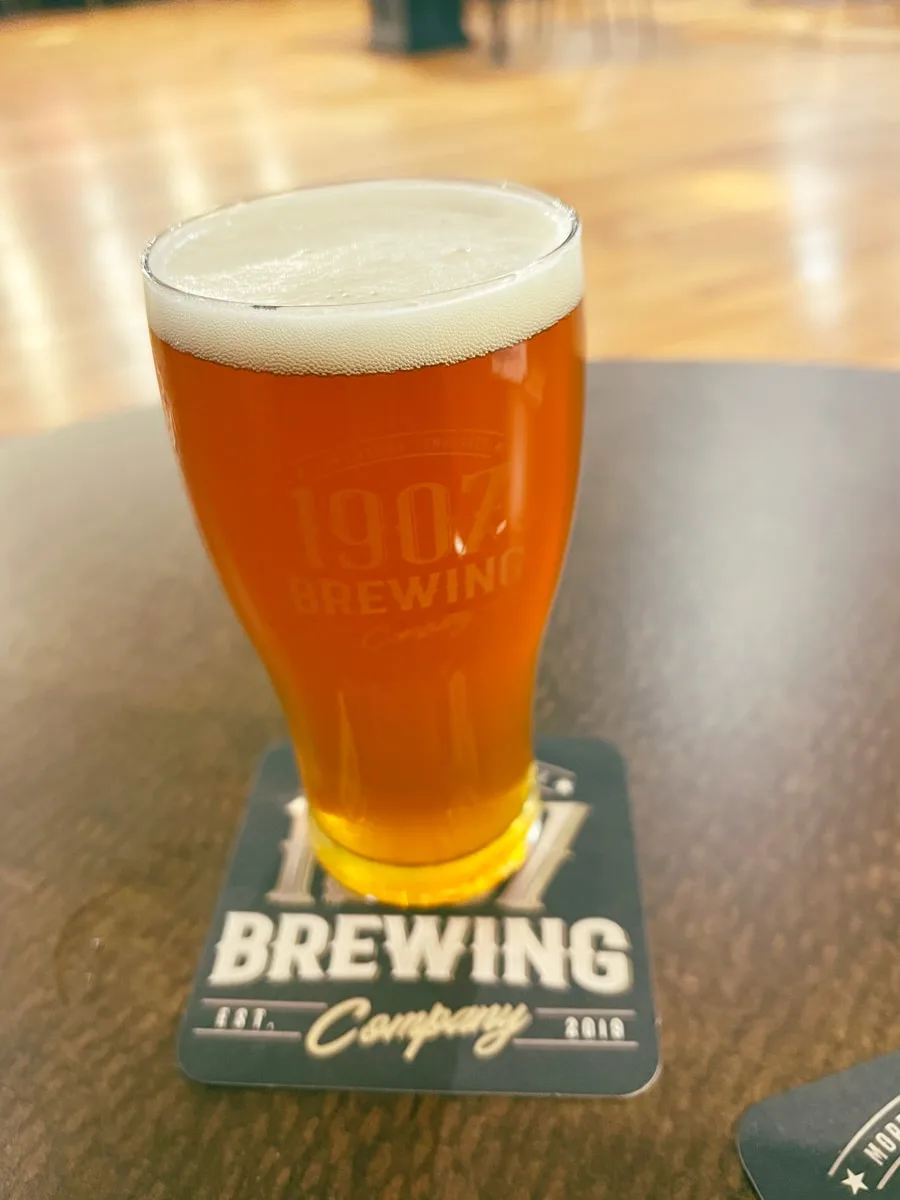 1907 Brewing Company is a great place to grab a pint of craft beer while visiting Morristown, TN. This craft brewery was established in 2019 and was Morristown's first taproom and brewery.
Choose from over 20 taps of craft beverages — try one of 1907's craft beers or a beverage from another brewery including one of the best breweries in Johnson City — Johnson City Brewing Company.
This brewery is family-friendly and allows you to BYOF (bring your own food).
4. Go Camping at Cherokee Park Campground & Marina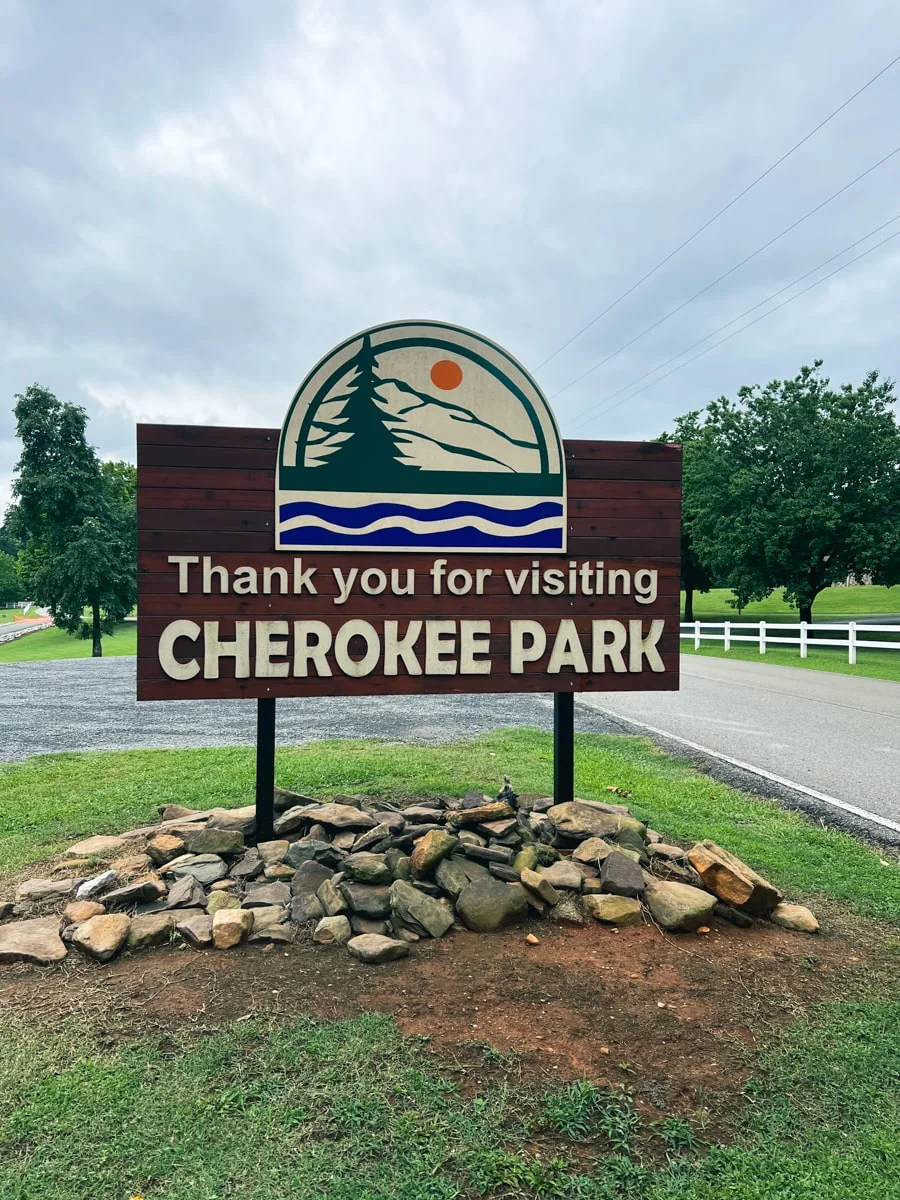 Cherokee Park is a beautiful public park located on the shores of Cherokee Lake in Morristown.
Here you can find lakeside camping, walking trails, picnic areas, an amphitheater that often hosts live music and concerts, playgrounds, a splash pad, a boat dock, and a disc golf course.
Cherokee Park Campground & Marina features 74 campsites great for RV and tent camping, some with water and electrical hookups.
These campsites are first-come-first-served only; reservations are not accepted.
5. Stroll Historic Downtown Morristown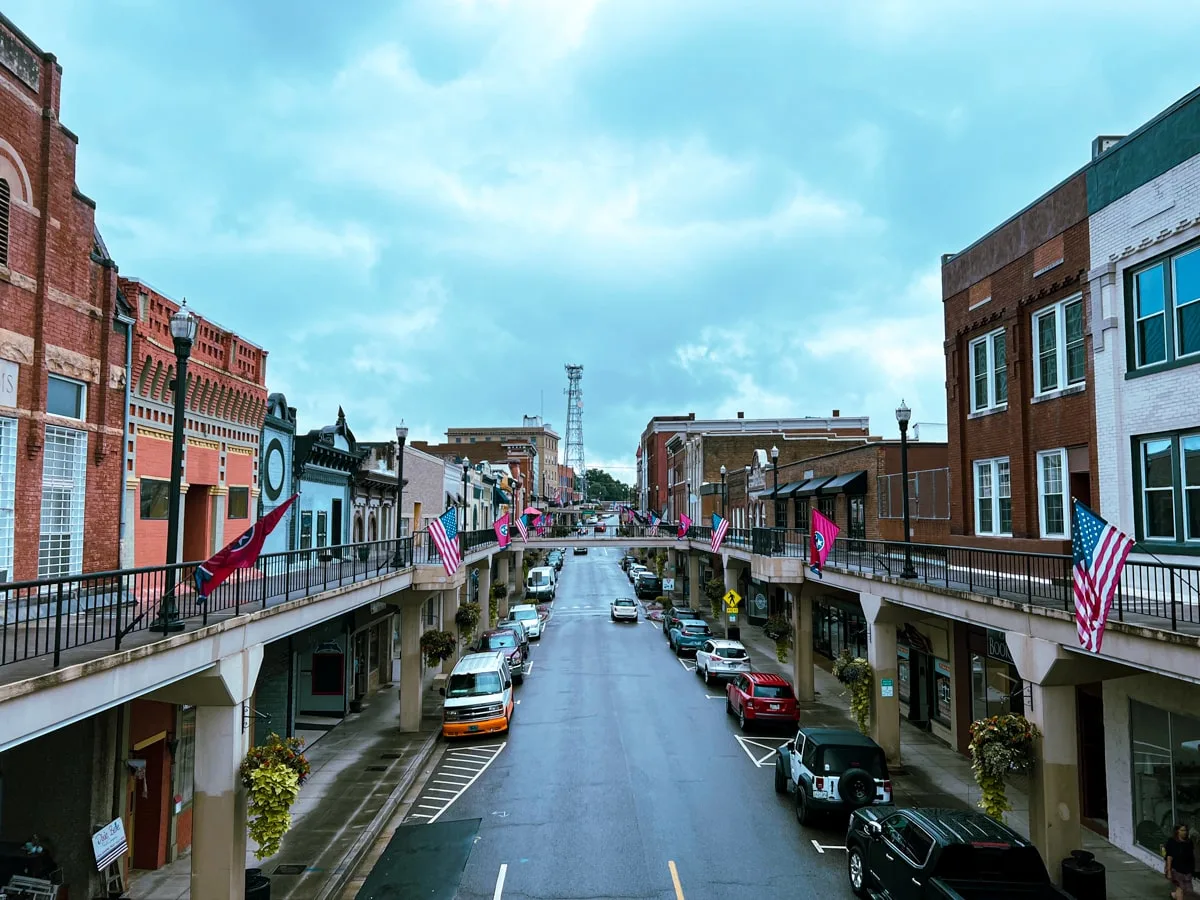 Downtown Morristown is a Historic District listed on the National Register of Historic Places. It is also the only town in the United States to have an overhead sidewalk system known as the Sky Mart.
Stroll the streets and find many antique shops, clothing boutiques, pottery stores, and more.
Downtown is also host to popular outdoor events including the Live in the Lawn Concert Series and the Craft Beer Festival — both hosted at the Downtown Green event space.
6. Play Disc Golf at Wayne Hansard Park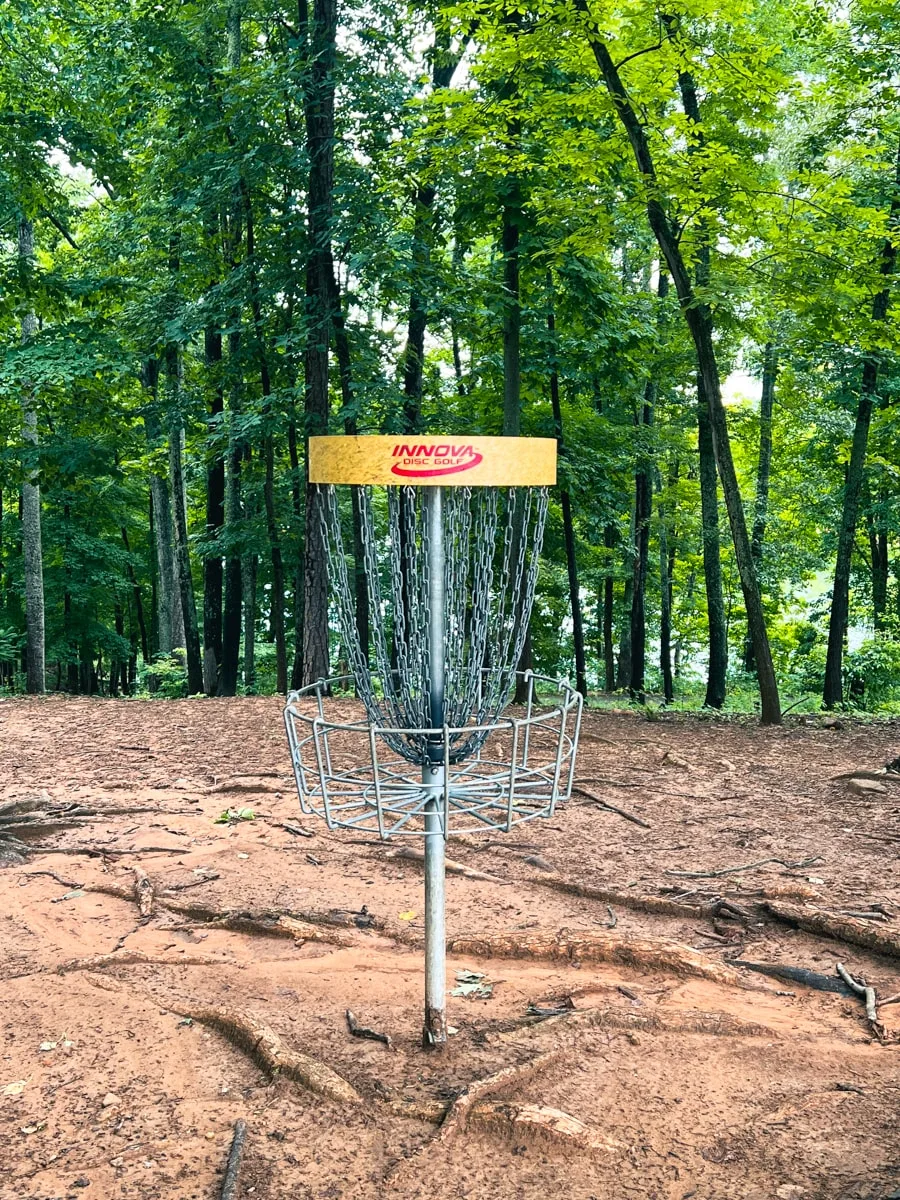 The Kiwanis Disc Golf Course at Wayne Hansard Park is one of the reasons Morristown is known for being Tennessee's Disc Golf Capital. This park was the first in Morristown to provide the popular sport of Disc Golf.
Now the city of Morristown offers four 18-hole Disc Golf courses and annually hosts the Tennessee State Disc Golf Championships.
Other Disc Golf Courses in Morristown are located at:
Panther Creek State Park
Cherokee Park
Frank Larino Park
Wayne Hansard Park also provides other outdoor activities from a walking and biking trail, an outdoor batting cage, athletic fields, and an off-leash dog park.
The Tennessee State Disc Golf Championships are held annually on the first weekend in June.
7. Visit the Crockett Tavern Museum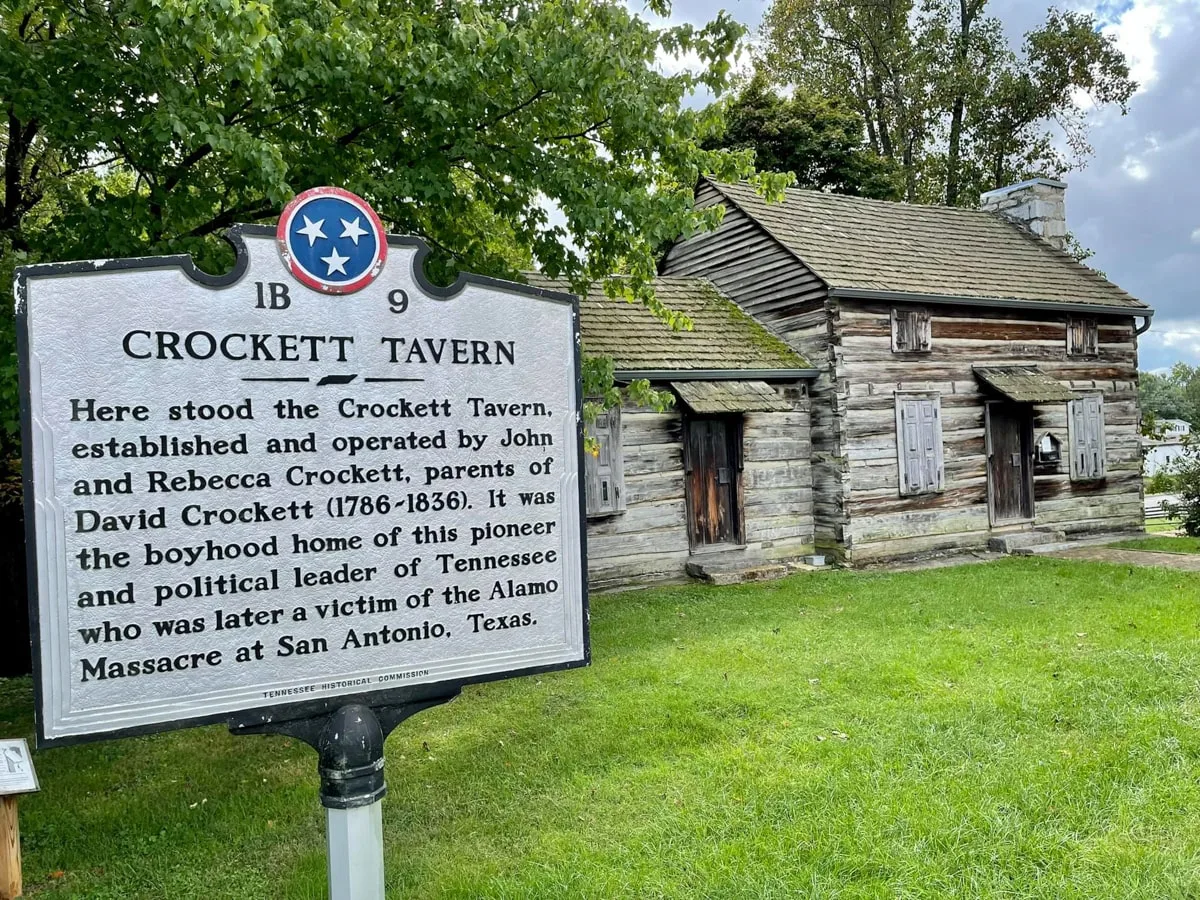 The Crockett Tavern Museum is a replica of the boyhood home of David Crockett — "King of the Wild Frontier."
David Crockett was a frontiersman, soldier, politician, and congressman who later became known as an American folk hero.
This museum tells the story of Davy Crockett and contains artifacts from his childhood. You can also visit Davy's Trading Post, which offers a variety of pioneer-related items for purchase.
8. Shop at the Local Farmers Market
The Morristown Farmers Market is a great place to go in downtown Morristown to grab locally-grown produce, baked goods, artisan goods, and more.
While most farmers markets are only open on the weekends, Morristown's farmers market is open Monday through Saturday from May-October.
9. Play Fun & Exciting Games at the Family Fun Zone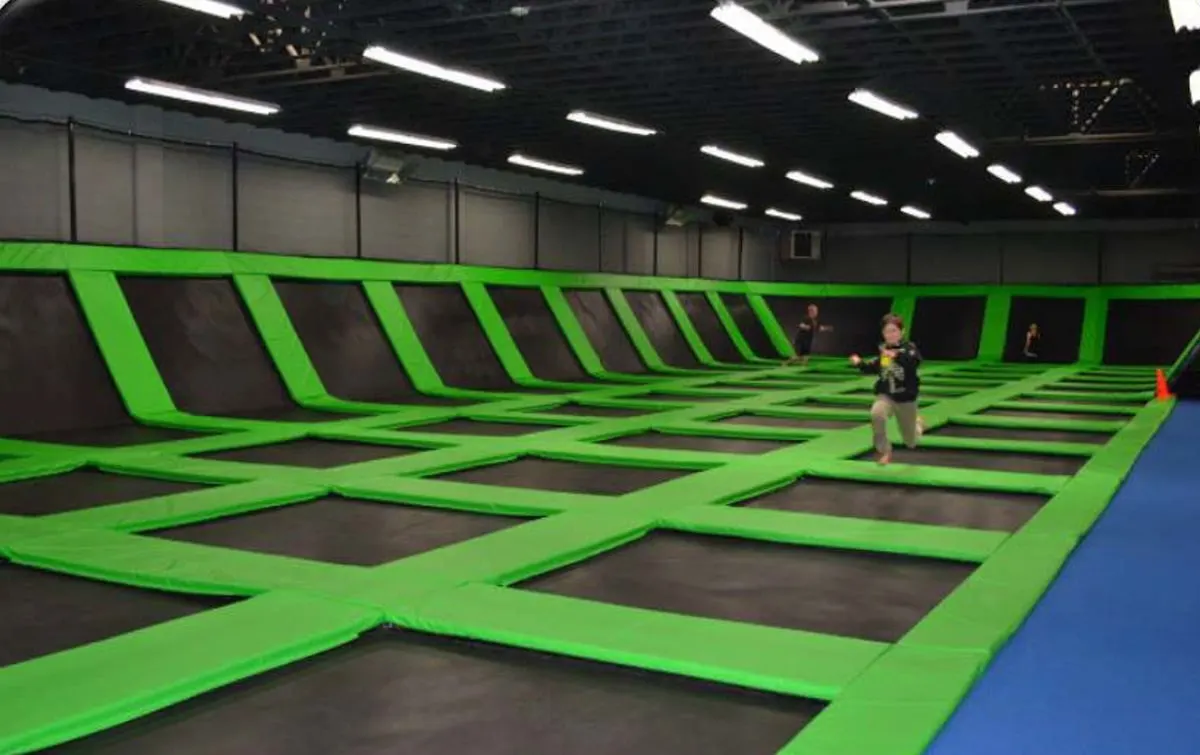 The Family Fun Zone is located inside the College Square Mall in Morristown offering fun activities for the entire family.
Some activities you can find at the Family Fun Zone include bumper cars, laser tag, escape rooms, trampolines, ice skating, smash therapy, and more — great for kids, teens, and even adults!
This is a great event space to rent out for birthday parties, family events, team building, and corporate events.
11. Attend the Mountain Makins Festival at Rose Center Museum
The Rose Center Museum is located within a repurposed 1892 school building that now provides the community with a cultural arts center and museum.
One of the most popular festivals in Morristown is the Mountain Makins Festival hosted annually at the Rose Center Museum on the 4th weekend in October.
Mountain Makins is a folklife festival celebrating the traditions of Southern Appalachia through music, dance, storytelling, crafts, fine art, children's activities, food, and more.
11. Grab Lunch at the Redbud Deli
Redbud Deli is a great restaurant to grab a bite to eat in Morristown. This restaurant provides its customers with fresh, healthy, and unique options for lunch and dinner.
Choose from options such as loaded fries, wraps, hot & cold sandwiches, soups & salads, tacos, flatbreads, and more. Vegetarian and gluten-friendly items are also available.
Catering is an option for holiday gatherings, office parties, family events, and more.
12. Face Your Fears at Frightmare Manor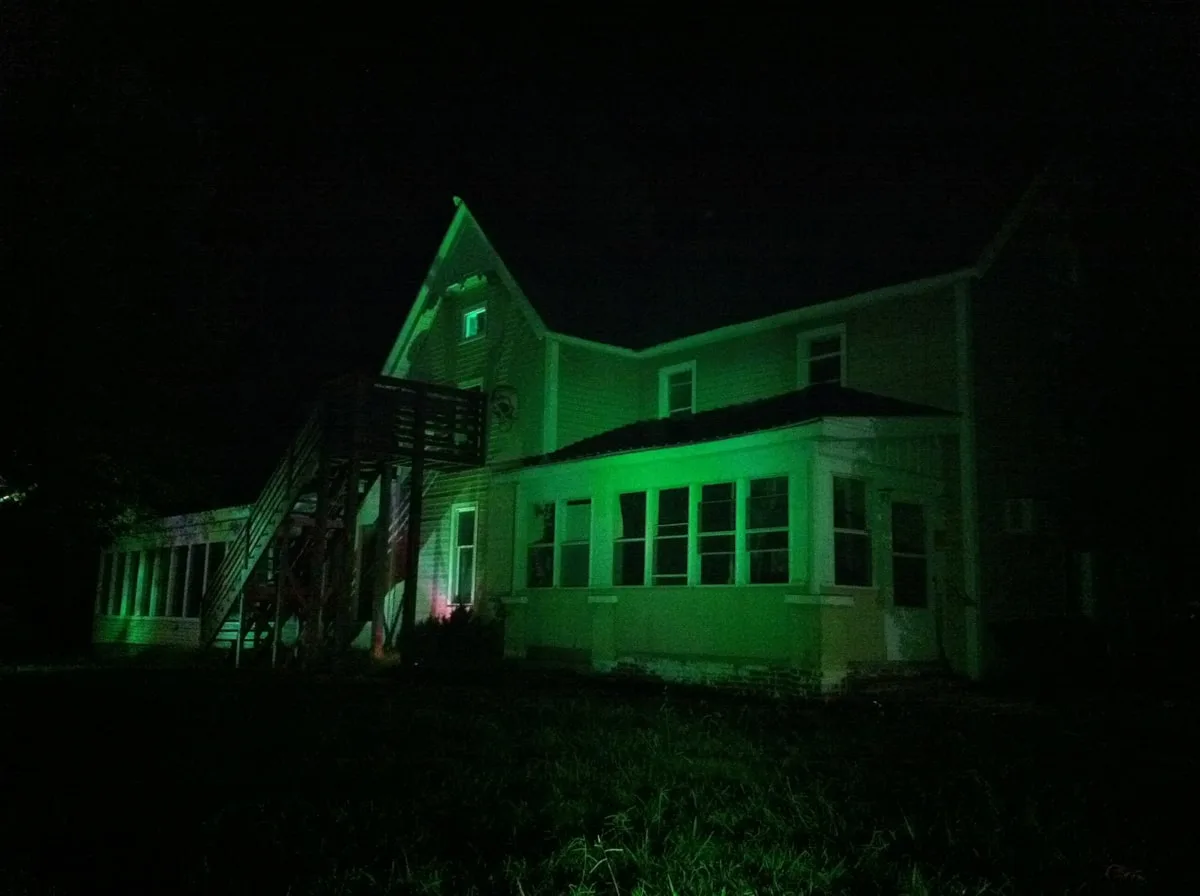 Frightmare Manor is a haunted house and scream park located on the abandoned plantation of Jeremiah Lexer plantation, an infamous serial killer.
This haunted attraction has repeatedly been named the #1 Must-See Haunted Attraction in TN by HauntedHouseRatings.com, the #6 Scariest Haunted House in America by U.S. City Traveler, as well as other recognitions. Frightmare Manor spans over 20 acres providing multiple walk-thru attractions. If all walk-thru attractions are successfully completed AND you beat the Nightmare Challenge, you will get your money back.
The Nightmare Challenge is what makes Frightmare Manor the most controversial haunted attraction in Tennessee. You must sign a release form before attempting the challenge and you will be forced to face your worst fears.
If you're up for a challenge and prepared to get scared, visit Frightmare Manor! Opens from the end of September to the first week of November.
13. Go Bass Fishing on Cherokee Lake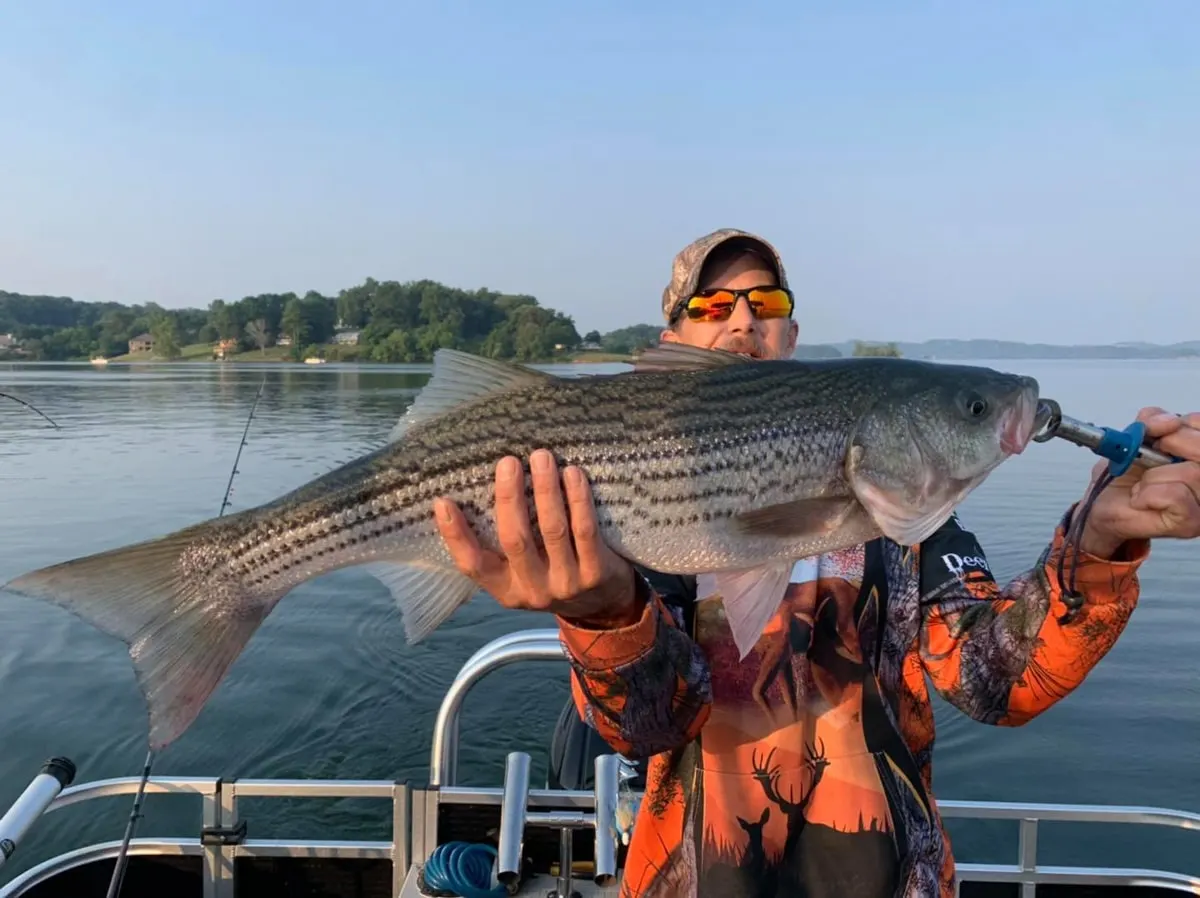 Cherokee Lake has earned its reputation as one of the most beautiful lakes in Tennessee and is known for great bass fishing and clear water providing over 400 miles of shoreline.
This lake is surrounded by a variety of public access areas, parks, boat docks, parks, and campgrounds.
Anglers enjoy fishing at this lake year-round catching fish species such as striped bass, smallmouth bass, black bass, walleye, largemouth bass, spotted bass, crappie, and catfish.
This lake also played host to the 2022 Bassmasters Southern Open Tournament, providing anglers with award-winning bass.
14. Try Traditional Mexican Bread & Pastries at Juquilita Bakery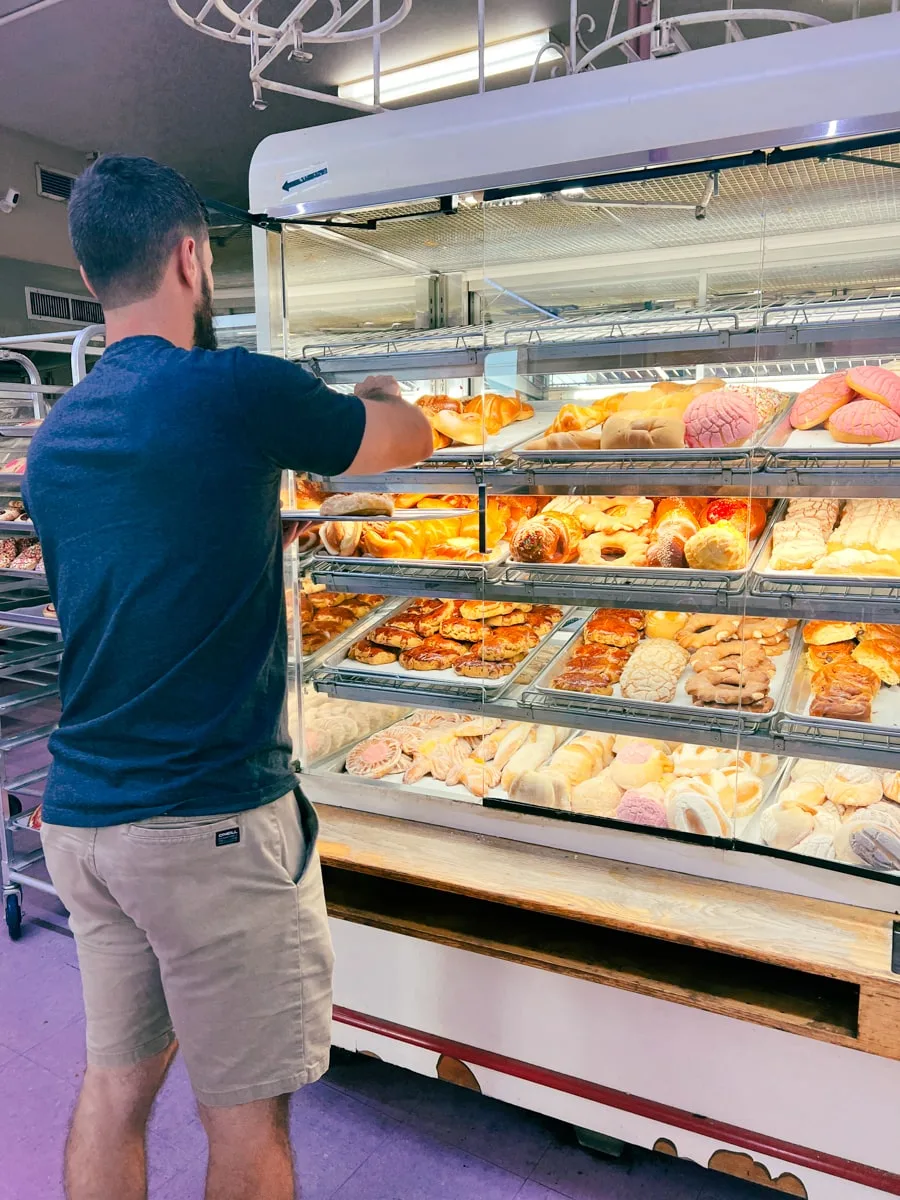 Juquilita Bakery offers Morristown with traditional Mexican-style bread, specifically from the state of Oaxaca.
Travel to Oaxaca while trying one of the many desserts and breads this bakery has to offer. You can find traditional bread from Pan Amarillo (yellow bread) and Pan De Yema (egg yolk bread) to desserts such as churros, danishes, donuts, cakes, and more.
Juquilita also offers savory treats for on-the-go such as chorizo and potato stuffed bread — available on Saturdays and Sundays.
Don't let the building's exterior put you off; you'll want to try the desserts offered inside. We recommend looking at the different desserts and pastries available on their website beforehand, as most of the selection inside is not labeled.
15. Test Your BMX Racing Skills at Frank Larino Park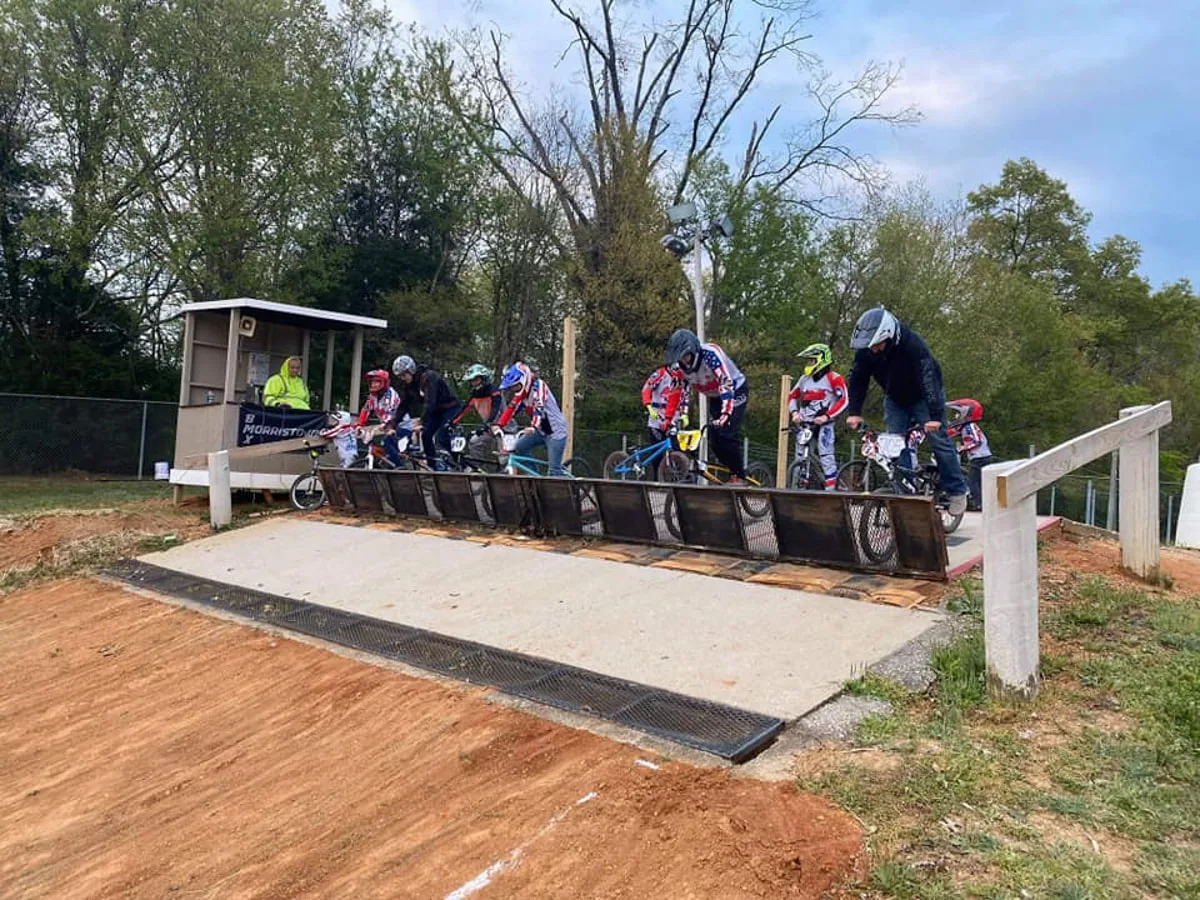 Frank Larino Park is a 142-acre park with outdoor recreation parks, a disc golf course, a skate park, and a BMX race track.
From March through November, this BMX track hosts weekly races on Saturdays. For those wanting to try BMX racing, the Pump Track offers a continuous loop track with small dirt mounds allowing cyclists of all skill levels to have fun. Grab your helmet and bike and try out the pump track!
Other things to do in Morristown — did we miss anything?!
You may also like: 25 Fun & Amazing Things to Do in Knoxville, TN
📍SAVE THIS POST FOR LATER