One of the most important meals of the day is… Brunch! If you're on the hunt for the best brunch spots in Johnson City, then you're in luck!
Brunch is a portmanteau word, as it is a mixture of the words 'Breakfast' and 'Lunch' together.
This means you can enjoy a mixture of the two at a brunch restaurant and order items such as chicken & waffles, shrimp & grits, eggs benedict, and more.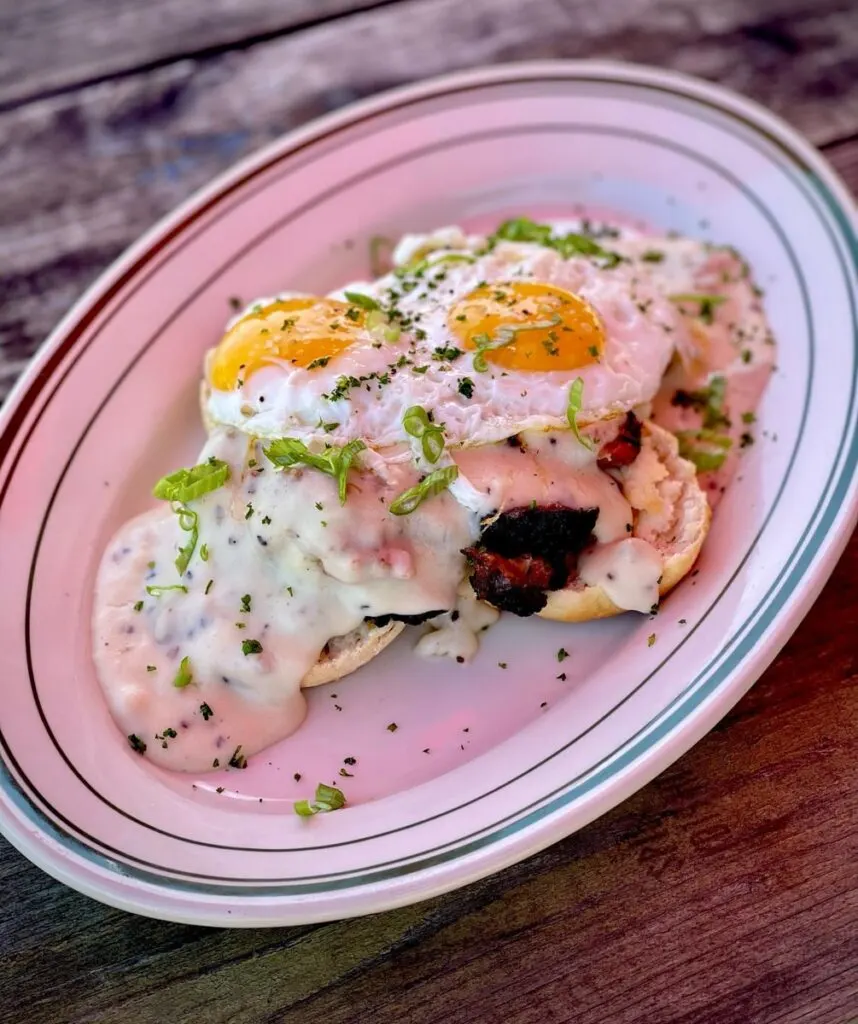 Starting off the day at a slower pace is relaxing and is one of the many reasons why people enjoy meeting for brunch.
It's also a great time to socialize with friends and family while eating a delicious meal.
We've compiled a list of restaurants in Johnson City that serve brunch, whether it be throughout the week or only on the weekends.
So keep reading and don't forget to make reservations for brunch in Johnson City this weekend!
Where to Find Brunch in Johnson City, Tennessee
1. Cafe Lola
Saturday & Sunday 10:00 am – 3:00 pm
One of the best places to find a delicious brunch in Johnson City is Cafe Lola.
Cafe Lola is one of the best restaurants in Johnson City, and once you eat here you'll see why.
It is also one of the few restaurants in Johnson City that serves brunch on both Saturday and Sunday.
Some of our favorite brunch items on the menu include the chorizo & avocado benedict, the breakfast panini, and the Maryland-style crab cake croissant sandwich — all served with your choice of a side.
Pair those delicious meals with a $3 Bellini or Mimosa, or $5 Bloody Mary.
2. The Black Olive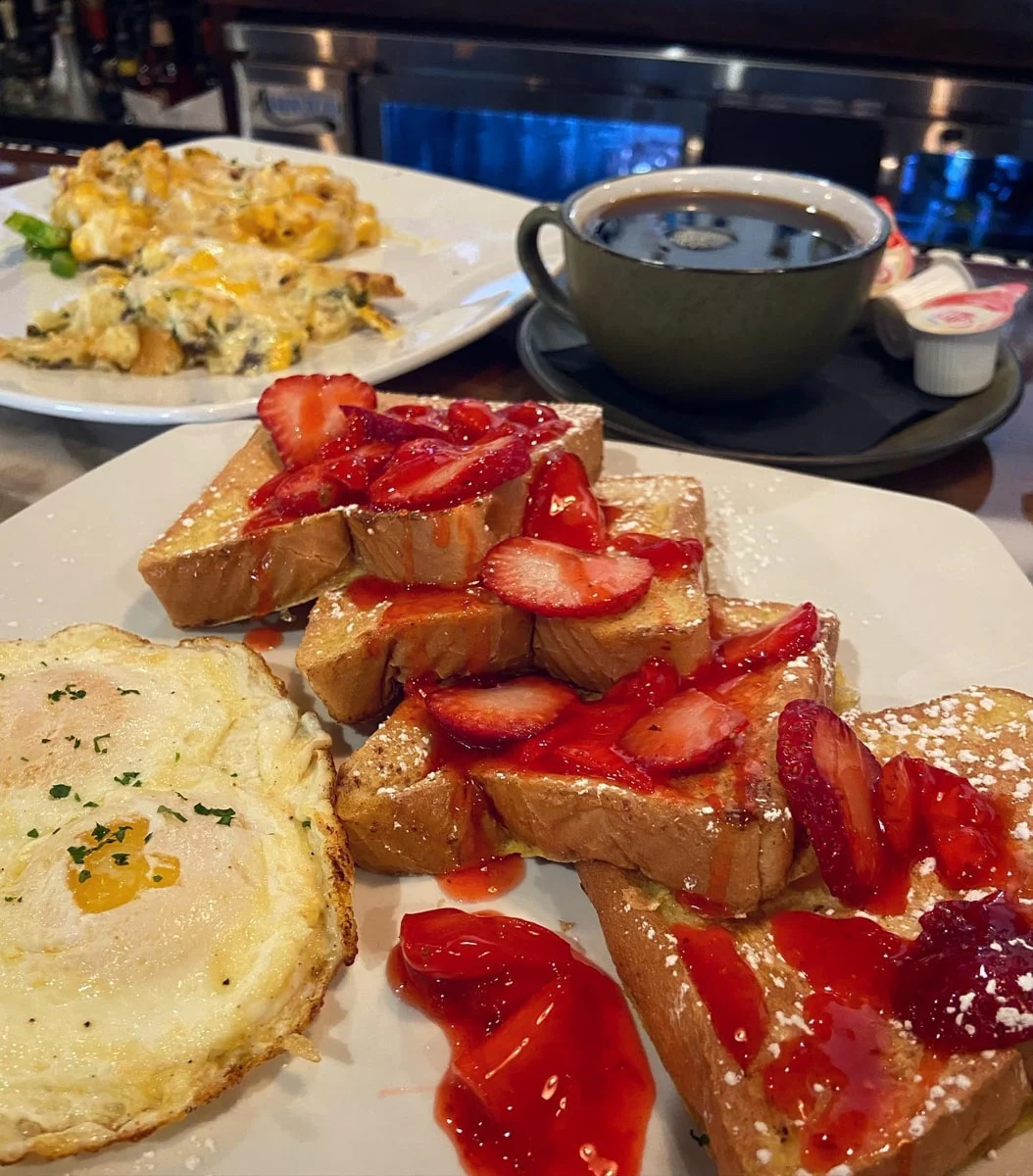 The Black Olive is a delicious Italian restaurant that serves a unique brunch menu including….. a breakfast pizza!
They are also one of the only two restaurants in Johnson City that serves a brunch menu any day of the week! You won't have to wait for the weekend to have that delicious brunch you've been craving.
Try the breakfast quiche — bacon, ham, fresh spinach, onion, and mushroom baked with fresh cheese, eggs, and spices in a flakey crust.
Or if you like something sweet to start your day, try the strawberry banana pecan crepe.
On a warm sunny day, ask to sit on the patio. ☀️
3. The Label
The Label is one of the best restaurants in downtown Johnson City as they serve amazing food including a great brunch menu on Sundays.
You won't find a brunch menu on their website as it can change from time to time, however, we've found that the menu mostly stays the same.
Some items on the menu include:
Build Your Own Omelette
Shrimp N Grits
French Toast
Eggs Benedict
Chicken & Waffles
Avocado Toast
Drunken Goat Burger
Those are just a few of the options offered on the brunch menu with add-ons such as a fruit bowl, home fries, cheese rounds, grits, bacon, etc.
4. Watauga Brewing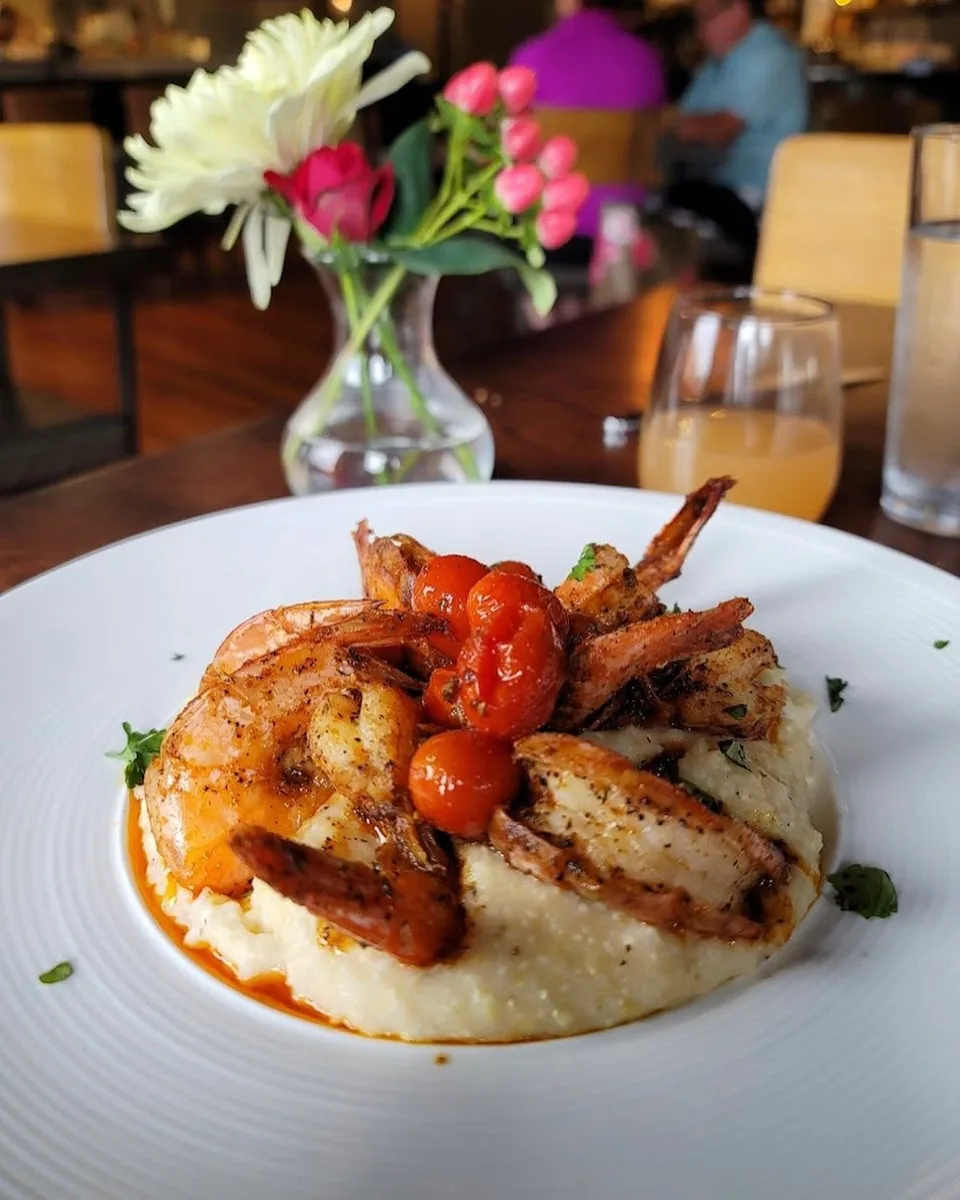 Watauga Brewing Company is one of the best breweries in Johnson City and also serves a really great brunch menu!
This establishment has a total of three levels with the brewpub being on the first level, the restaurant being on level 2, and the 3rd level being the rooftop bar.
Here you'll find your classic brunch menu with delicious options such as eggs benedict, steak & eggs, chicken & french toast, monte cristo, sandwiches, and salads, to name a few.
And of course, your classic brunch cocktails — mimosas and bloody marys.
Once you've finished your meal, head up to the rooftop for a drink and great views of King Commons Park.
5. Southern Craft
Although you won't be able to find anything about brunch on their website, Southern Craft serves a great brunch menu on Sundays.
This restaurant serves unique brunch items on the menu as this is a BBQ restaurant.
Try a top favorite item such as the brisket and gravy — biscuits topped with brisket, gravy, eggs, and green onions. Another guest favorite is the shrimp & grits and the French toast.
We haven't tried it yet, but we have heard they make a really good Bloody Mary. If you get one, let us know how it is!
We recommend making reservations in advance or you may end up waiting a while for a table.
6. Juan Siao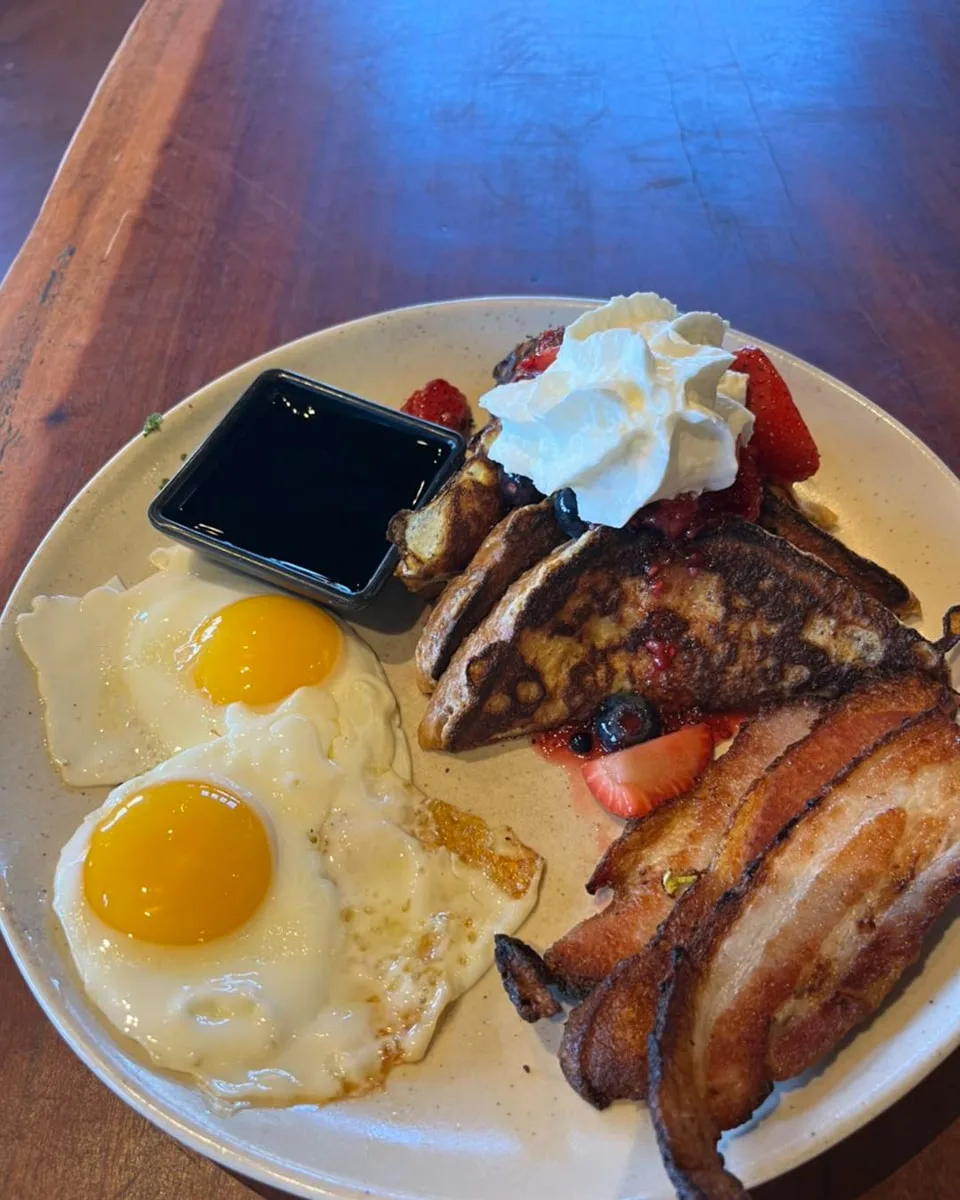 Saturday & Sunday 10 am – 3 pm
We've found the Huevos Rancheros, and they're served at Juan Siao in downtown Johnson City.
Other items featured on the menu was a birria french dip sandwich, mixed berry French toast, and steak & eggs.
But the real winner here is the brunch cocktails.
Instead of the traditional bloody mary, try the blood maria (made with tequila). Or try a mimosa bucket with orange, cranberry, grapefruit, or pineapple juice.
7. Cootie Browns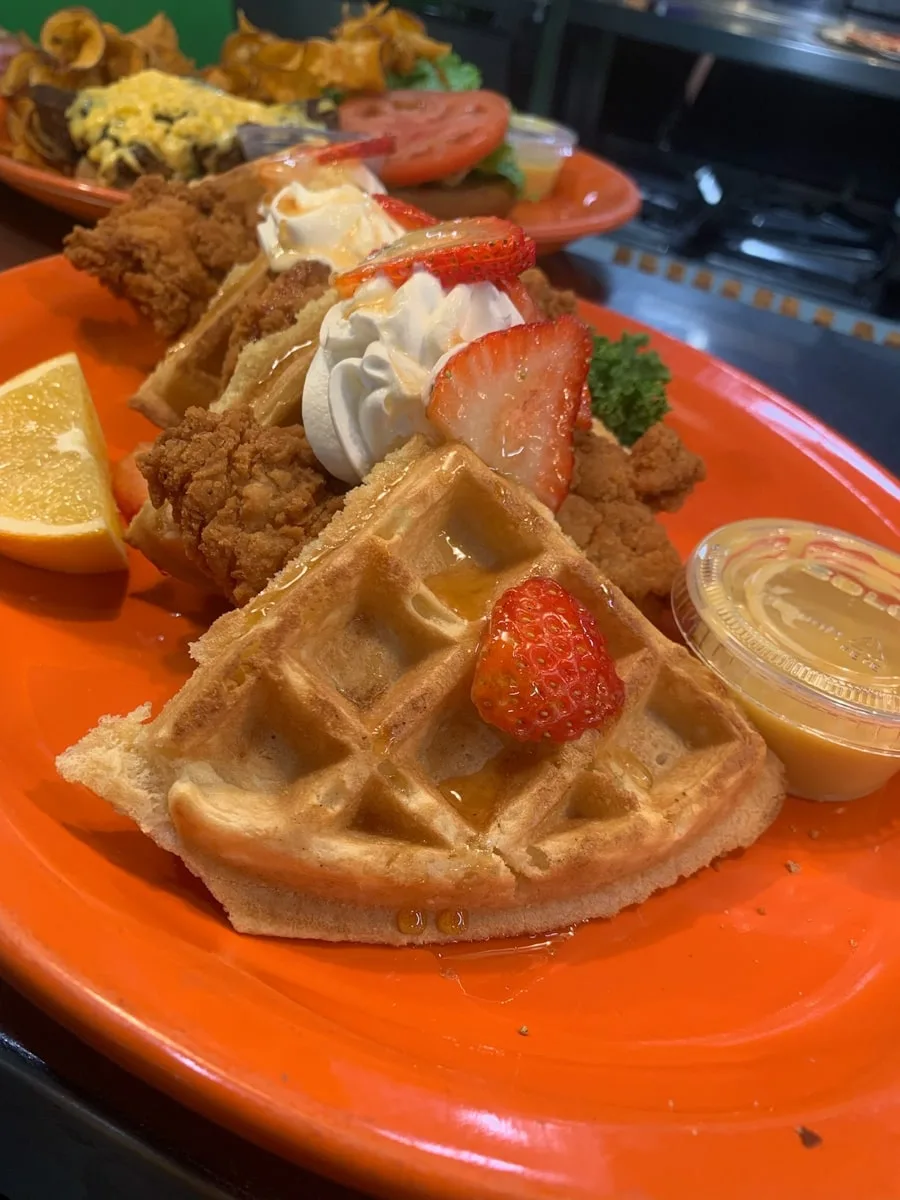 Sunday 11 am – 4 pm (Campus Location)
Cootie Browns is an eclectic locally-owned restaurant with 3 locations within the Tri-Cities. The Campus location (located across from East Tennessee State University) serves brunch in Johnson City on Sunday.
You'll love the atmosphere as it's decorated in bright colors and fun art.
The best thing about the Sunday brunch is the Bloody Mary bar where you can make your own brunch cocktail with ingredients such as horseradish, chow chow, pepperoncini, pretzels, bacon, and jalapeños to name a few.
And as for the food, you can order a classic eggs benedict or upgrade to the crab cake benedict. They also have chicken & waffles, omelets, breakfast burritos, and more.
8. First Watch Cafe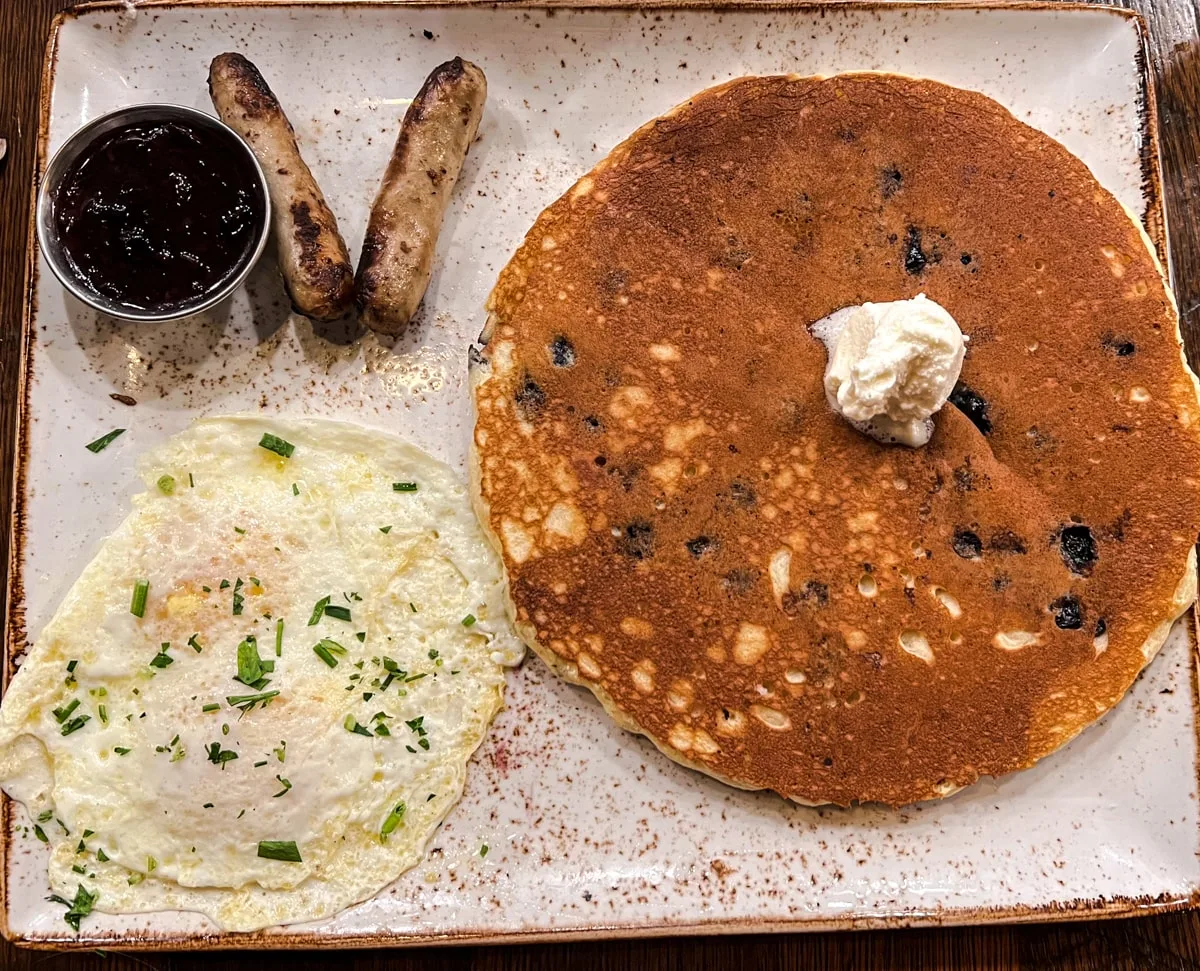 Listed as one of the best places to find breakfast in Johnson City, First Watch Cafe serves breakfast, brunch, and lunch daily.
First Watch has many locations scattered around the United States, but that doesn't mean they aren't as good! In fact, they serve the community with fresh-made seasonal-appropriate ingredients inspired by the sun.
You're bound to find something new on the menu each time you visit, from the juice bar with specialty drink concoctions to seasonal salads, power bowls, and breakfast favorites.
One thing that's caught our eye on their Spring menu is the crab & avocado toast and the bananas foster french toast — both sounding delicious!
View First Watch Cafe's menu here.
Keep in mind that First Watch Cafe currently does not sell alcoholic beverages.
Who do you think serves the best brunch in Johnson City, TN? Let us know in the comments below!
Featured Image Credit: Southern Craft BBQ