From Southern-style biscuits to healthy egg dishes to savory bagels and more, there are plenty of places to grab breakfast in Johnson City.
In my family, breakfast (and brunch, for that matter) is a classic Sunday outing. Is it the same for you? If so, you will love discovering all of these great breakfast joints and cafes.
Keep reading to learn all about where to have breakfast in Johnson City to start your day sunny side up! 🍳
Best Places for Breakfast in Johnson City
1. First Watch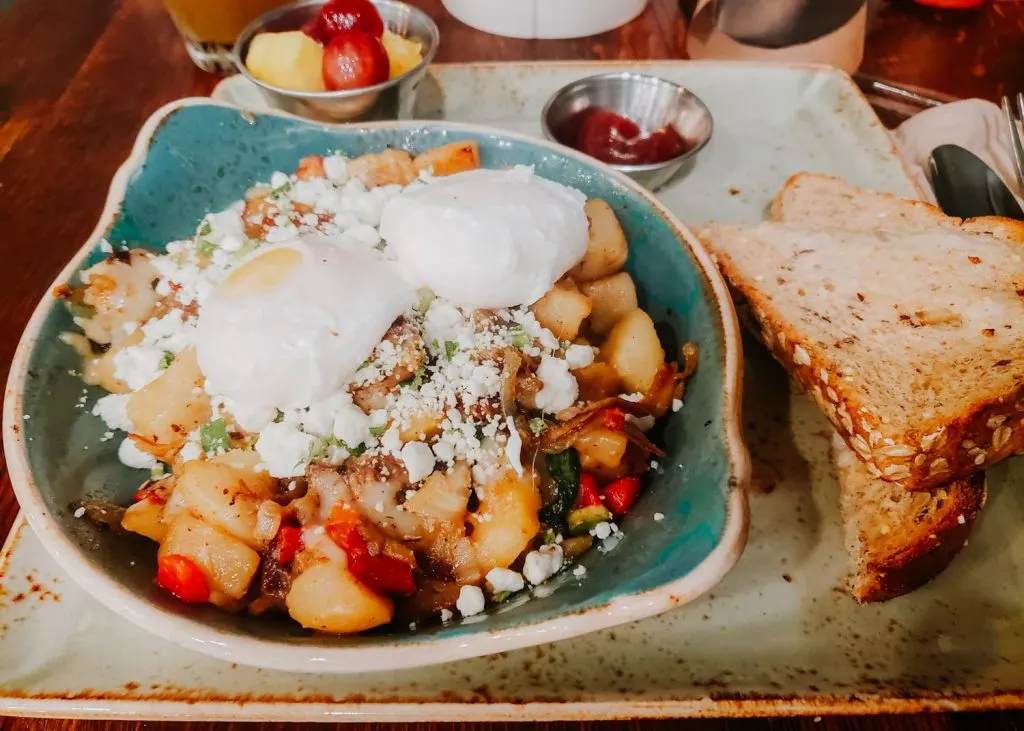 First Watch Daytime Cafe is our favorite place to enjoy breakfast, brunch, and lunch in Johnson City. Everything from the fresh food to the decor to the friendly service just oozes slow Sunday or Saturday morning vibes.
Seriously, these guys know how to make breakfast fun and exciting. Every time we go, there's always something new — whether it's a new Mexican twist on a farmhouse hash bowl or a new fruity juice to ring in the spring. Their seasonal creations are sensational, and have earned them the title of "award-winning breakfast."
What I appreciate most, though, is their food ethos and dedication to bringing the community fresh-made seasonal-appropriate ingredients. Enjoy asparagus dishes in April, fresh watermelon in July, and sweet corn in August — as it should be!
You can't come to Johnson City and not experience breakfast at First Watch! It is so iconic we've included it in our round-up bucket list for things to do in Johnson City.
P.S. Go early or make a reservation in advance to avoid long wait times. Click here to see the menu.
2. Maple Street Biscuit Company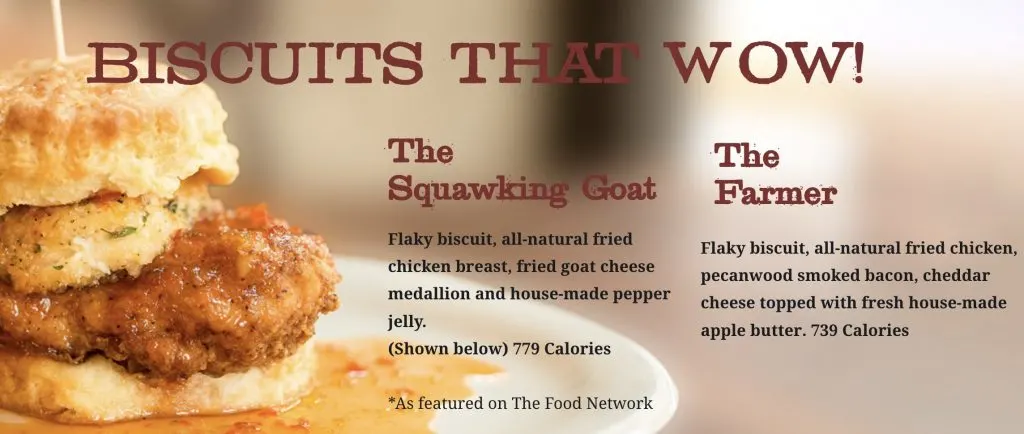 Need your Southern fixins'? If so, worry not — the Maple Street Biscuit Company has got you covered with fluffy, buttery biscuits and biscuits smothered in made-from-scratch sausage or shiitake mushroom gravy.
A local favorite is The Squawking Goat biscuit which comes with all-natural fried chicken breast, fried goat cheese medallion, and house-made pepper jelly. 🤤🌶
And if biscuits don't quite butter you up, then you can also enjoy waffles topped with honey butter and real maple syrup, or a Bluegrass Grits Bowl with stone-ground white hominy grits served with pecan wood smoked bacon, sunny side up egg, cheddar, chives, and a splash of hot sauce.
On top of the yummy food and coffee, the service and atmosphere at Maple Street Biscuit Co. is fun and friendly. Instead of asking for your name for your order, they ask you a random question. Brownie points go to the ones with the most creative answers (no real brownies, though).
3. Open Doors Coffeehouse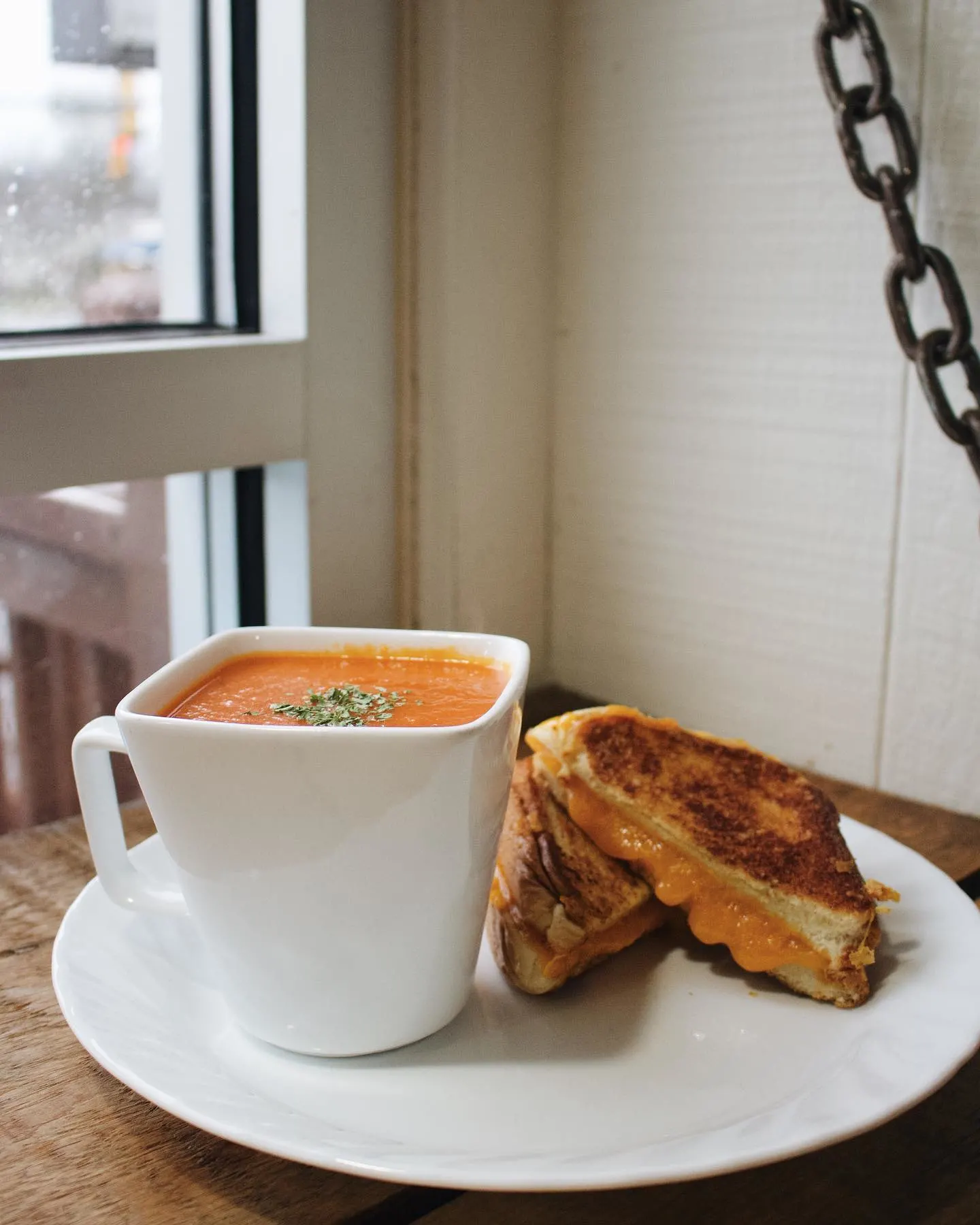 Open Doors is a locally-owned coffeehouse that's won the title for being the best coffee shop in Johnson City four years in a row.
This quaint little diner on the side of the road is bustling with breakfast-goers, especially on weekends. They serve all the classic breakfast fare you could ask for, but with a twist!
Their menu features farmer's toast, egg bowls, huevos rancheros, and a classic platter—the Little Chicago Egg Plate—with scram eggs, sausage (or soy sausage!), skillet potatoes, and a serving of biscuits and gravy. They also serve yummy Belgian waffles all-day!
Breakfast is served until 10:15am/11am.
4. Wheeler's Bagels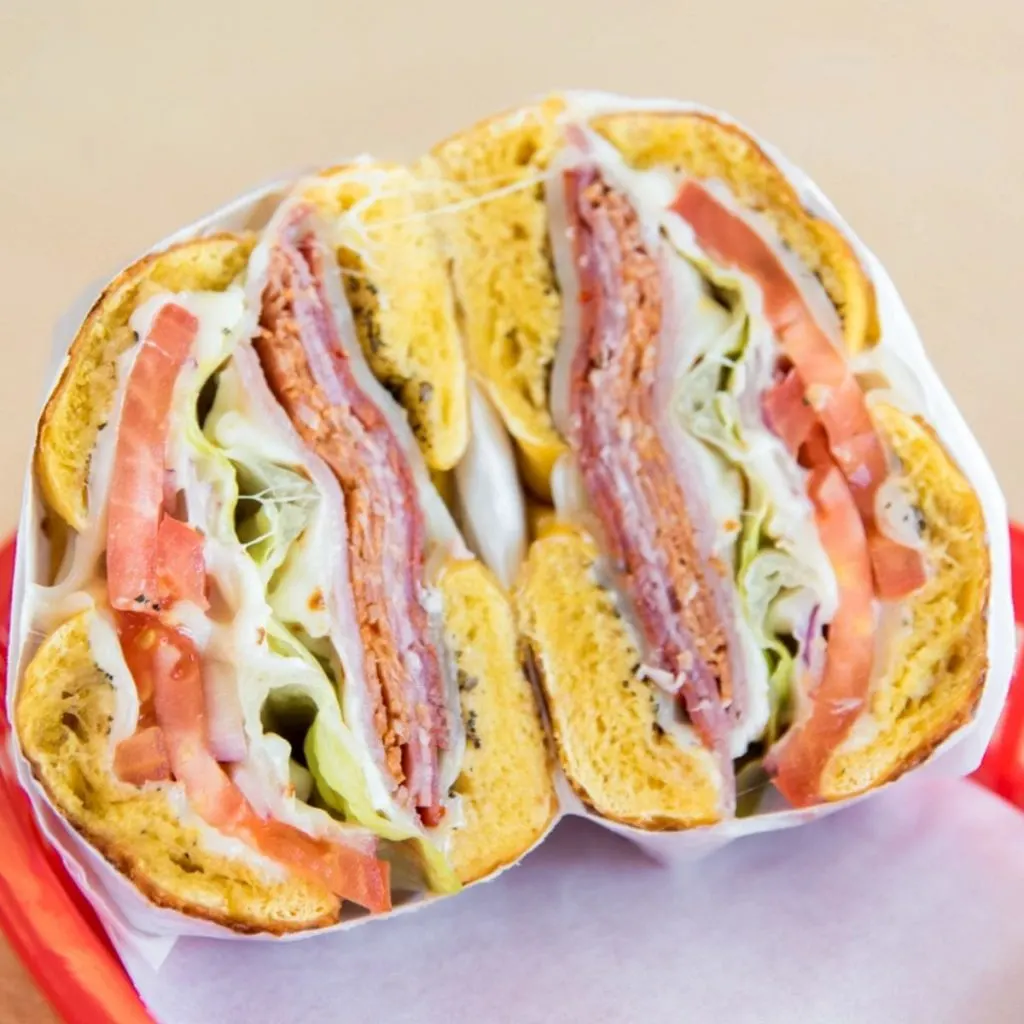 Whether for dine-in or on the go, Wheeler's Bagels is a local's favorite for bagel-licious breakfast in Johnson City. These guys are revered as the "best bagels in the Tri-Cities" — you'll just have to try for yourself!
Wheeler's Bagels are handmade daily with artisan mill flours with fresh ingredients and without preservatives, colorings, or any artificial nonsense. Pair your bagel with coffee, vegan treats, or baked goods!
The best part about this local business is that they don't waste food by donating all leftover bagels to charity. Check out their full menu here.
5. The Kitchen at Grace Meadows
The Kitchen at Grace Meadows is one of the best places to enjoy a southern-style breakfast located between Johnson City and historic Jonesborough.
This is one of the few places in the tri-cities where you can order biscuits and chocolate gravy — a true Southern breakfast!
Of course, if you aren't craving chocolate for breakfast, they do serve other breakfast favorites from eggs any style, omelets, cinnamon rolls, pancakes, waffles, and more.
Consider returning to The Kitchen for a family-style dinner, being one of the best things to do in Jonesborough.
6. Pal's Sudden Service

Breakfast Hours: Mon-Sat 6am-10:30am, Sun 7am-11am
Locations: Click here
If you aren't from Johnson City and don't know what Pal's is, then get ready for the best fast food you've ever had.
Founded in 1956, Pal's is a special fast food (actually, "sudden service") chain that's only available in the Tri-Cities in northeast Tennessee and southwest Virginia. It's also a drive-thru-only establishment, but that doesn't seem to deter breakfast goers. In fact, Pal's is rated #1 on Tripadvisor for where to find breakfast in Johnson City!
For breakfast, you can choose between a variety of biscuits: gravy, sausage, bacon, tenderloin, country ham, or a butter and jelly biscuit. But the real prize winner here is the cheddar rounds which come deliciously sprinkled with their signature seasoning salt.
Go try Pal's for yourself at one of the locations in Johnson City. There's guaranteed to be a line (but don't worry, it goes lightning fast! ⚡️).
7. Pennyman's Diner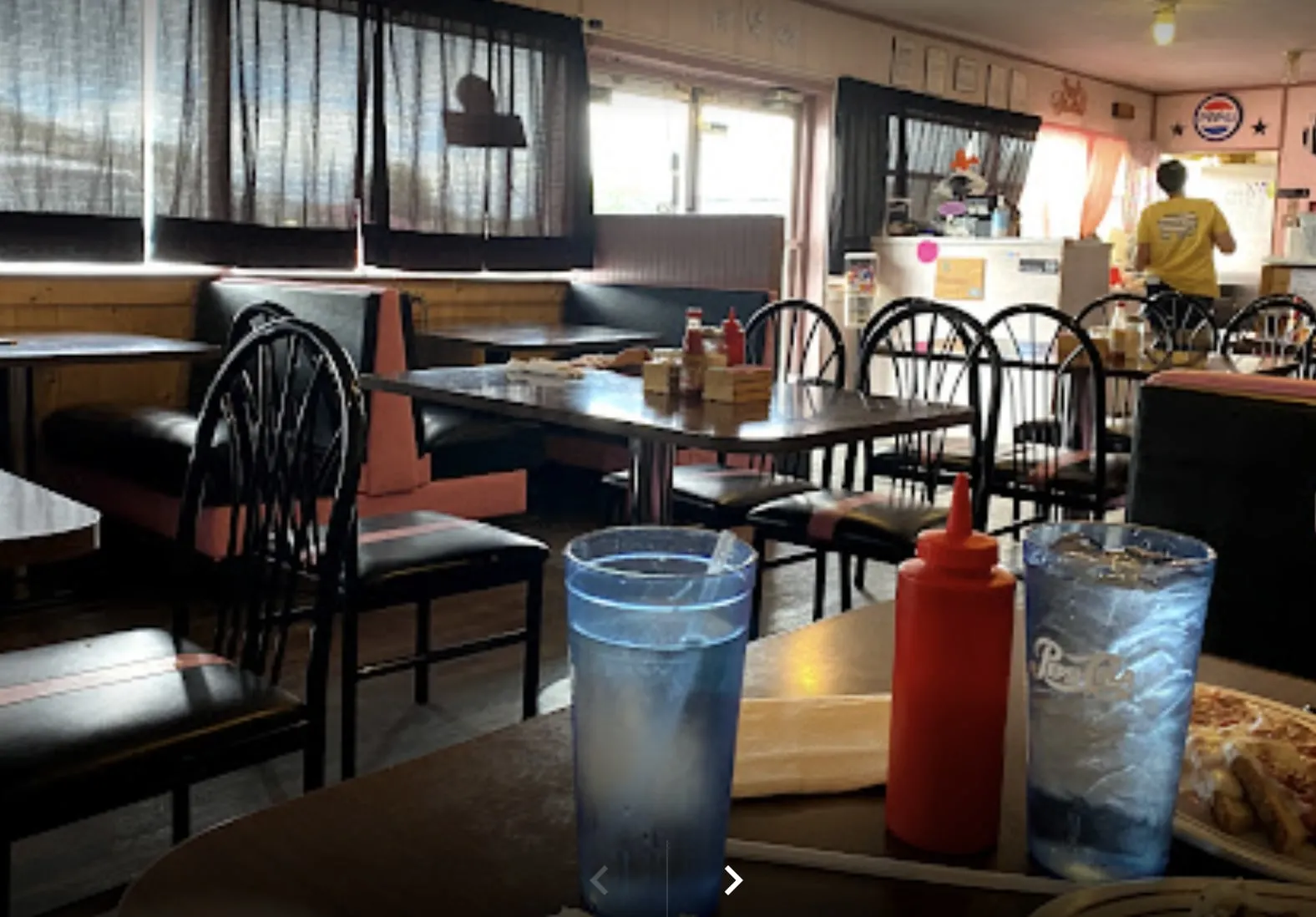 If you're looking for a no-fuss breakfast diner that whips up simple yet tasty comfort breakfast food, then step inside the family-owned Pennyman's Diner near downtown Johnson City.
Their breakfast specials are cheap and do the job! Menu items include plates with two eggs + choice of meat, omelets, sandwiches, biscuits, and sweet 'n salty sides like hotcakes, waffles, gravy biscuits, grits, and hashbrowns.
8. Eggs Up Grill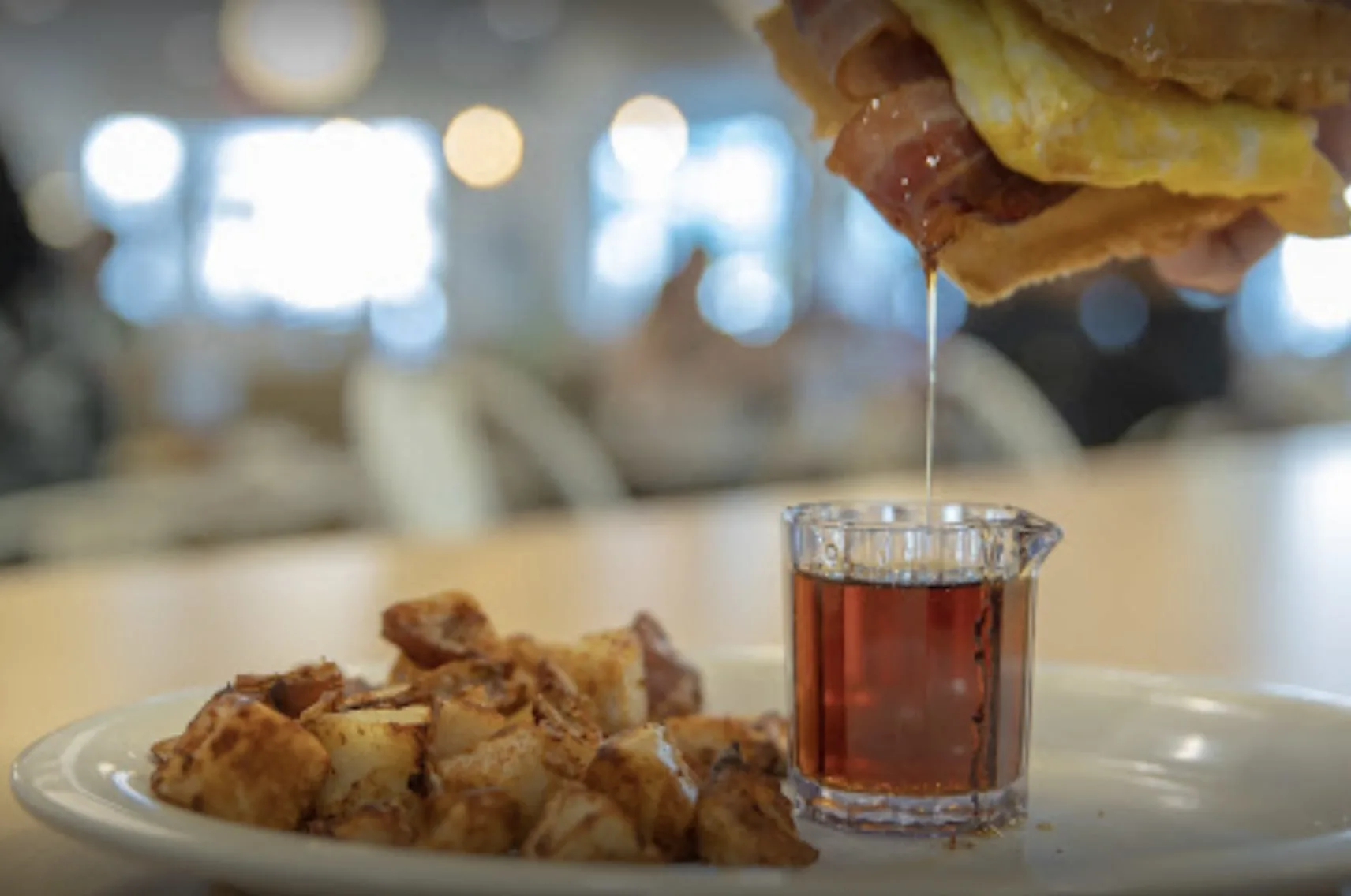 Hours: Mon–Sun 6am–2pm
Directions: 2011 N Roan St, inside the Johnson City Mall
Johnson City's newest breakfast joint, Eggs Up Grill is an up-and-coming spot to kickstart your day. Located inside the Johnson City Mall, they are a convenient place to get breakfast then shop the morning away on the weekend!
Their menu covers all the classics and then some, ranging from Southern staples to sweet bites and more.
What's more, breakfast favorites are served all day (until 2pm), so if you're a late riser you'll still have a place open for breakfast comfort food.
9. Daylight Donuts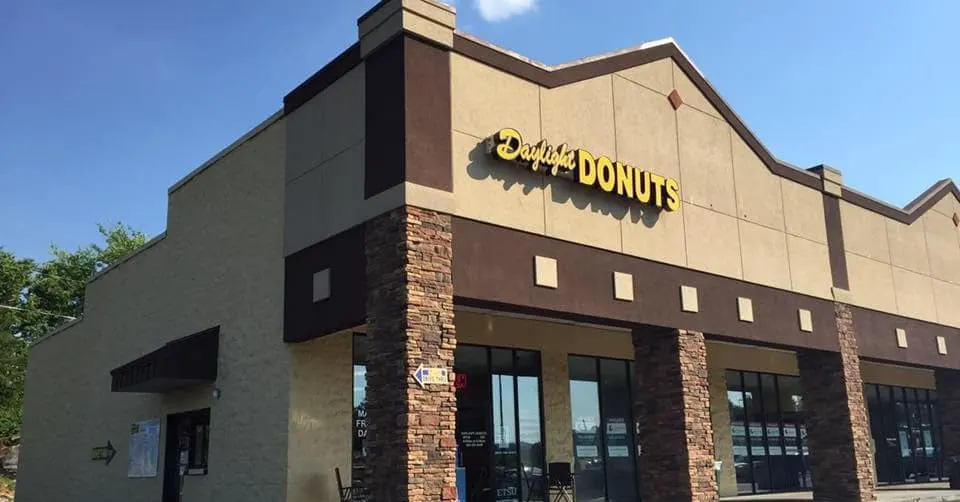 If you're the type of person that considers donuts a breakfast meal, then Daylight Donuts is for you.
Available for sit-in or take away, Daylight Donuts serves up a variety of scrumptious, fresh donuts paired with a cup of strong coffee, bubble tea, or fresh fruit smoothie. But that's not all they have; you can also enjoy croissant sandwiches, kolaches, and even breakfast burritos!
Their donuts included the classic Glazed ($9.99 for a dozen) all the way up to specialty donuts like their Bear Claws, Apple Fritters, or Hawaiin Delights donuts ($22.99/dozen).
10. Old Towne Pancake House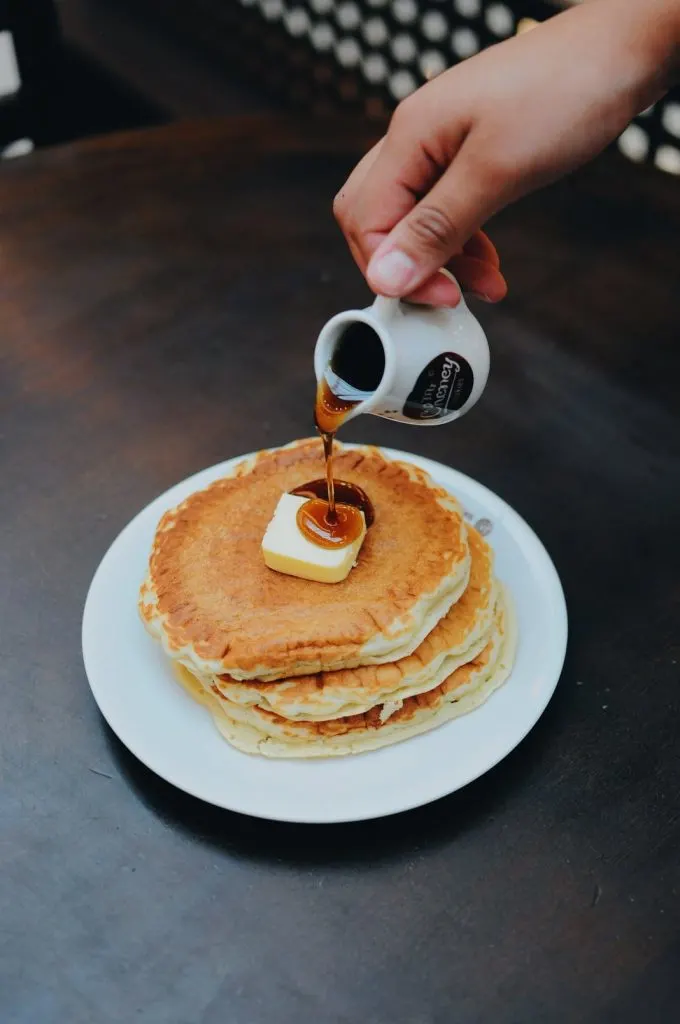 Last but not least, if you're looking for another place to grab breakfast near Johnson City, then don't overlook the Old Towne Pancake House over in the historic town of Jonesborough.
As their name implies, you'll find piles of pancakes here. Choose from classic buttermilk pancakes to blueberry hotcakes to apple-cinnamon stacks to peaches 'n cream, pumpkin spice, or even butterscotch pancakes (for the extra serious sweet-tooths among us).
Of course, pancakes aren't the only thing they serve for breakfast! This diner also serves classic breakfast plates plus fancy omelets. Lunch starts at 11 am.
Other Places to Get Breakfast in Johnson City
The above recommendations are just our favorite places to grab breakfast in Johnson City, but there are other chains in the area that also serve breakfast — you know 'em!
Waffle House
IHOP
Cracker Barrel
Krispy Kreme
Shoney's
Bob Evans
Panera Bread
Bojangles
You may also like Bebettes, a popular coffee shop in Johnson City known for their powdered sugar beignets.
We are always on the hunt for the best breakfast spot!
In our opinion, First Watch Daytime Cafe tops them all for having the best, healthiest and most creative breakfast in the area. (It's no wonder they always have a crowd.)
Johnson City is growing by the minute, and we're expecting to see some more delicious breakfast joints open up around town in the future! If and when that happens, we'll be sure to keep you posted.
📌 PIN THIS BREAKFAST GUIDE TO JOHNSON CITY TN