While visiting Johnson City, you will find some of the best restaurants that the Tri-Cities and Appalachian Highlands have to offer.
Choose from a variety of foods including Thai, Indian, Peruvian, Japanese, Mediterranean, Southern BBQ, Cajun, Italian, Mexican, and more.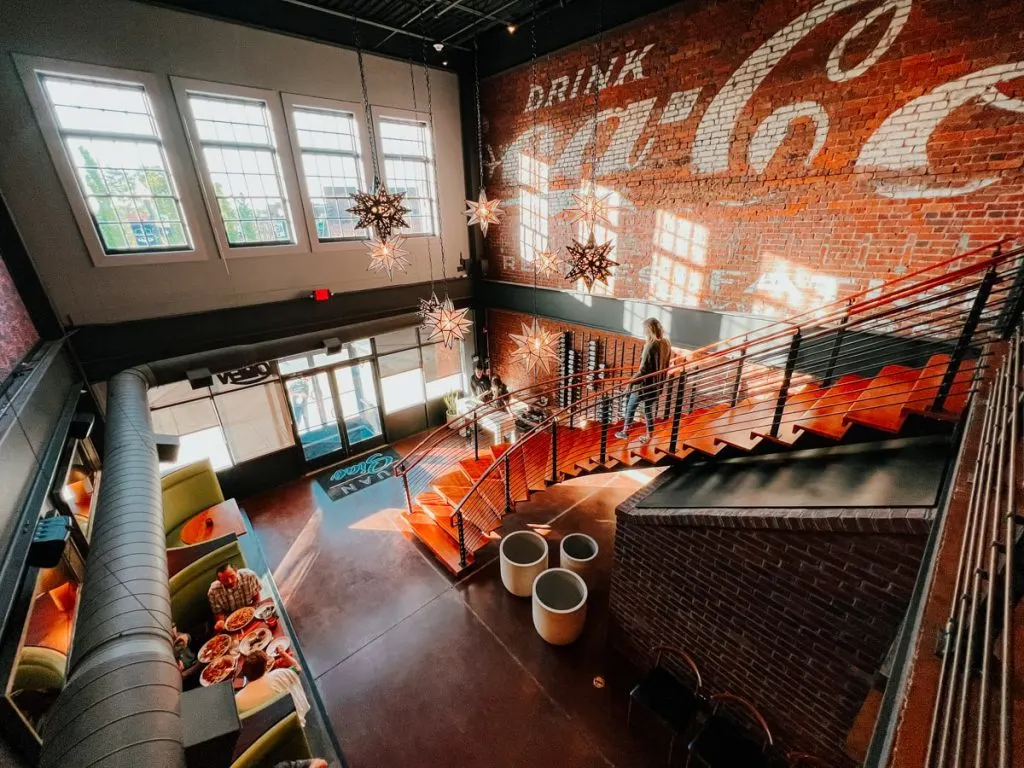 As there are lots of different restaurants located in Johnson City, from downtown restaurants to those in the surrounding areas, we have narrowed them down so you can choose from the best that this city has to offer.
Keep reading to see where you can find the best restaurants in Johnson City and make a reservation today!
30 Best Restaurants in Johnson City
1. Juniper
Style: Upscale American
Hours: Tuesday – Saturday: 4:30 – 9:00 pm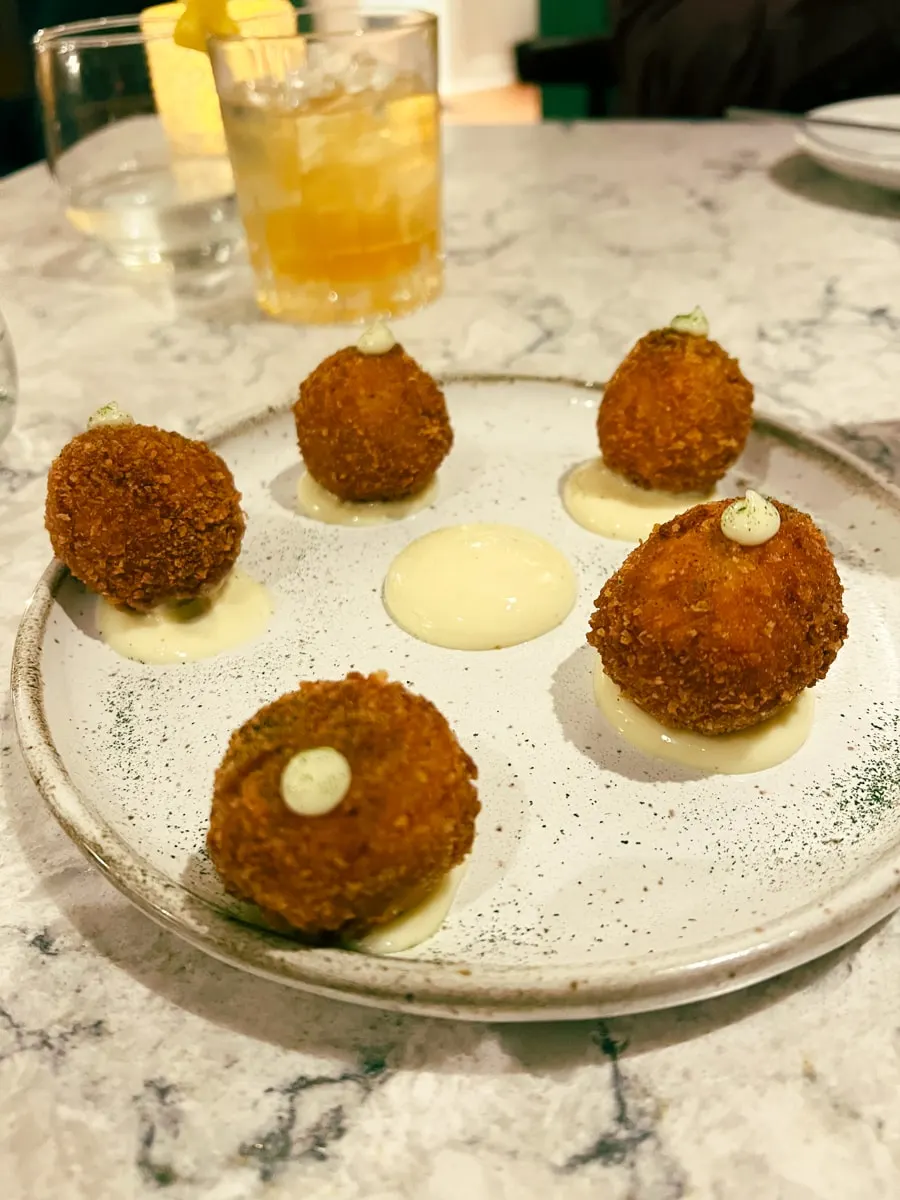 Juniper is hands-down one of the best restaurants for dinner in Johnson City.
This restaurant resides in an old remodeled home on W. Oakland Avenue and is warm and inviting — making you feel comfortable as soon as you walk through the door.
Choose from a variety of dinner items from small to large plates, hearth-grilled meats, and delicious desserts.
Small plates can be enjoyed alone or served as a side along one of the large plates.
We tried the Chicken Pot Pie Croquettes which were perfectly cooked — crunchy on the outside and gooey on the inside, topped with a small dollop of garlic aioli.
We were also impressed with the Fig Tart dessert (pictured above) which tasted just as good as it looks.
Reservations are HIGHLY recommended as this restaurant books up fast. Additional parking is available on Denny Mill Road (next left past the restaurant).
2. Cafe Lola
Style: Tapas & Unique Creations
Hours: Monday – Saturday: 11 – 3 pm; 5 – 9:30 pm / Sunday: 10 am – 3 pm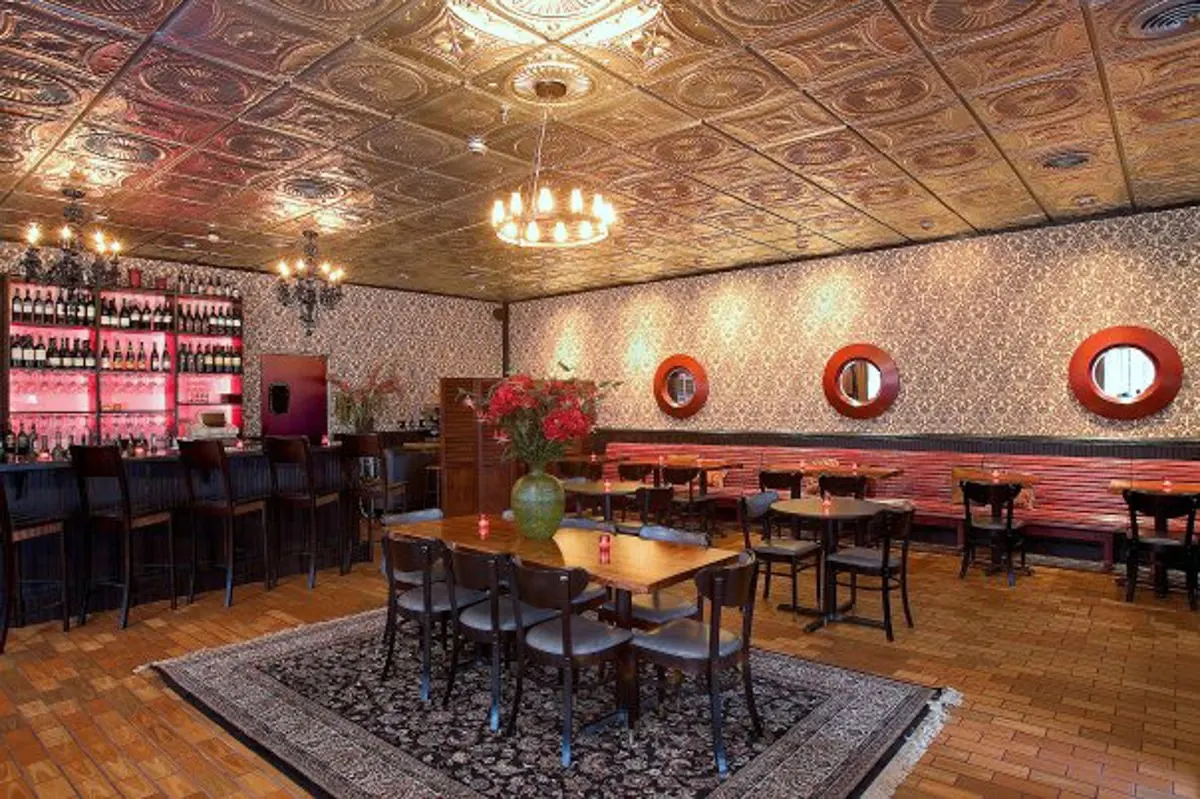 Another one of our favorite restaurants in Johnson City is Cafe Lola – a Bistro, Wine, and Martini Bar.
This restaurant offers one of the best brunches in Johnson City, great lunch deals, and fantastic dinners.
Brunch is offered on Saturdays and Sundays with items such as chorizo & avocado benedict, stuffed french toast with fruit, and Maryland-style crab cakes croissants, to name a few.
Lunch specials are daily through the week, with the perfect portion sizes and combinations of half sandwiches, soups, or salads for $9.95.
The dinner menu includes tapas, starters, and entree items. They offer a great wine menu to pair with your charcuterie board or cheese plate, as well as martinis or after-dinner drinks.
* Free Flow Tapas Tuesdays – Enjoy unlimited Tapas, Wines, and Sangrias from 5-7 PM on Tuesdays for $25 per person.
3. The Label
Style: American-Asian Fusion
Hours: Sun & Monday: 11-9 pm / Tues-Thurday: 11-10 pm / Fri & Saturday: 11-11 pm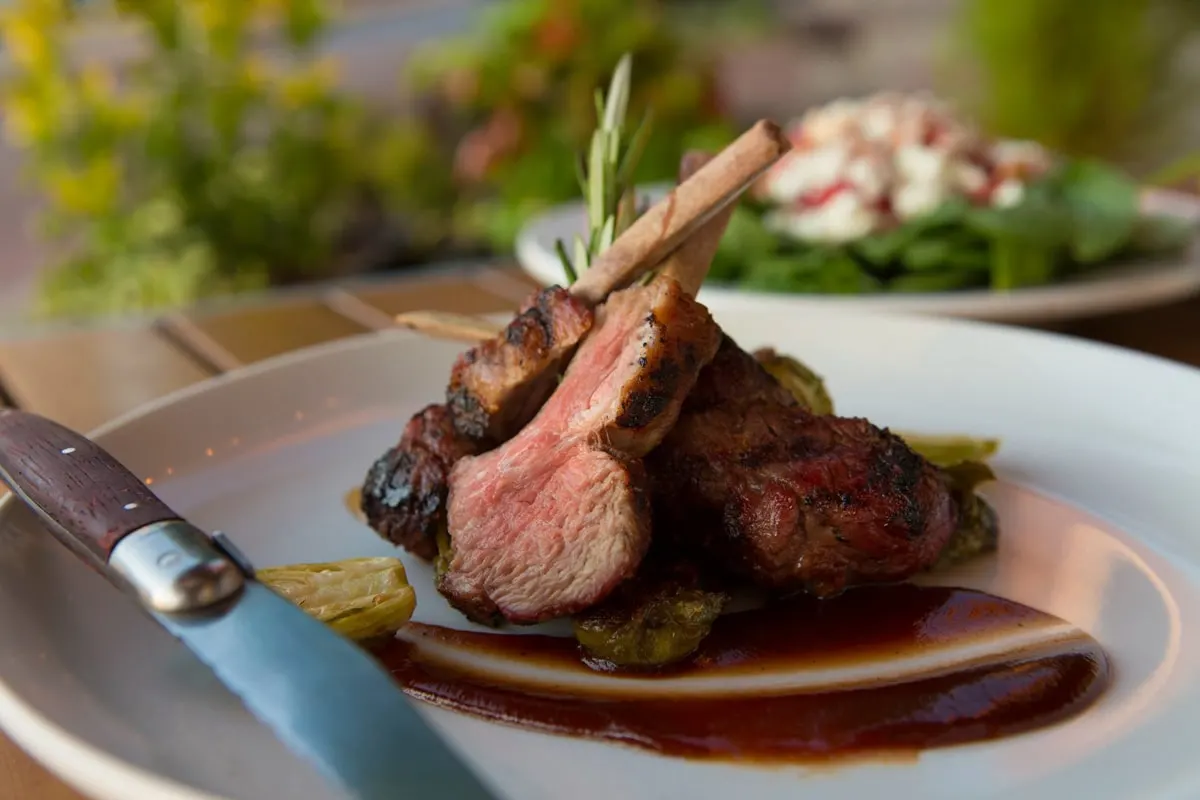 The Label Restaurant is one of the most popular restaurants in Johnson City, known for its fantastic food, eclectic atmosphere, and variety of alcoholic beverages.
Popular menu items include a 40-day dry-aged prime ribeye as well as freshly made sushi and unique burgers.
This restaurant is also one of the best places to find a good pour of bourbon – E.H Taylor, Elijah Craig Toasted Barrel, or even try a flight of Pappy Van Winkle.
Another great perk of the Label Restaurant and the Stir Fry Group is that they are highly involved with their community and charity organizations, including the Coalition for Kids — a non-profit organization committed to helping children in need.
If you are planning on eating here, try to make reservations days in advance as they book up quick!
4. Main Street Pizza
Style: Pizza
Hours: Sun – Thursday: 11:30-10 pm / Fri & Saturday: 11:30-11 pm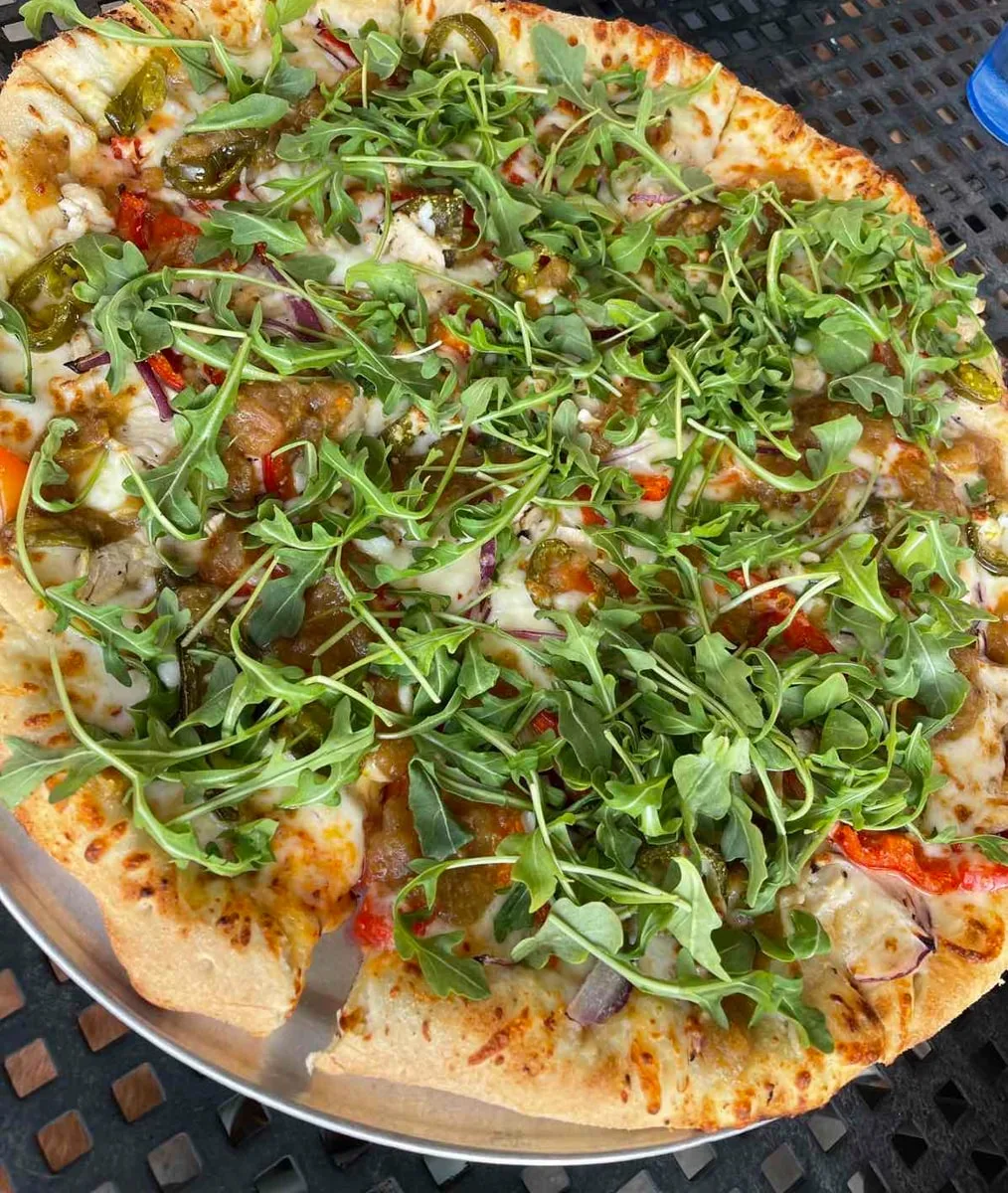 Satisfy your pizza craving with some of the best pizzas in Johnson City at Main Street Pizza.
Located in both Johnson City and Kingsport, Main Street Pizza offers gourmet hand-made pizzas, subs, salads, pasta, and more.
One of our favorite pizzas to get here is the Thai Pie — a creamy coconut-sriracha base topped with arugula, roasted chicken, jalapeños, onion, red pepper, and finished with an apple chutney sauce to give you that sweet heat flavor.
If you aren't craving one of their specialty pies, you can create your own and have a choice of over 50 toppings to choose from.
Happy Hour is offered from Sunday to Thursday from 2-6 PM.
5. Southern Craft
Style: BBQ
Hours: Sun – Thursday: 11-9 pm / Friday & Saturday: 11 – 10 pm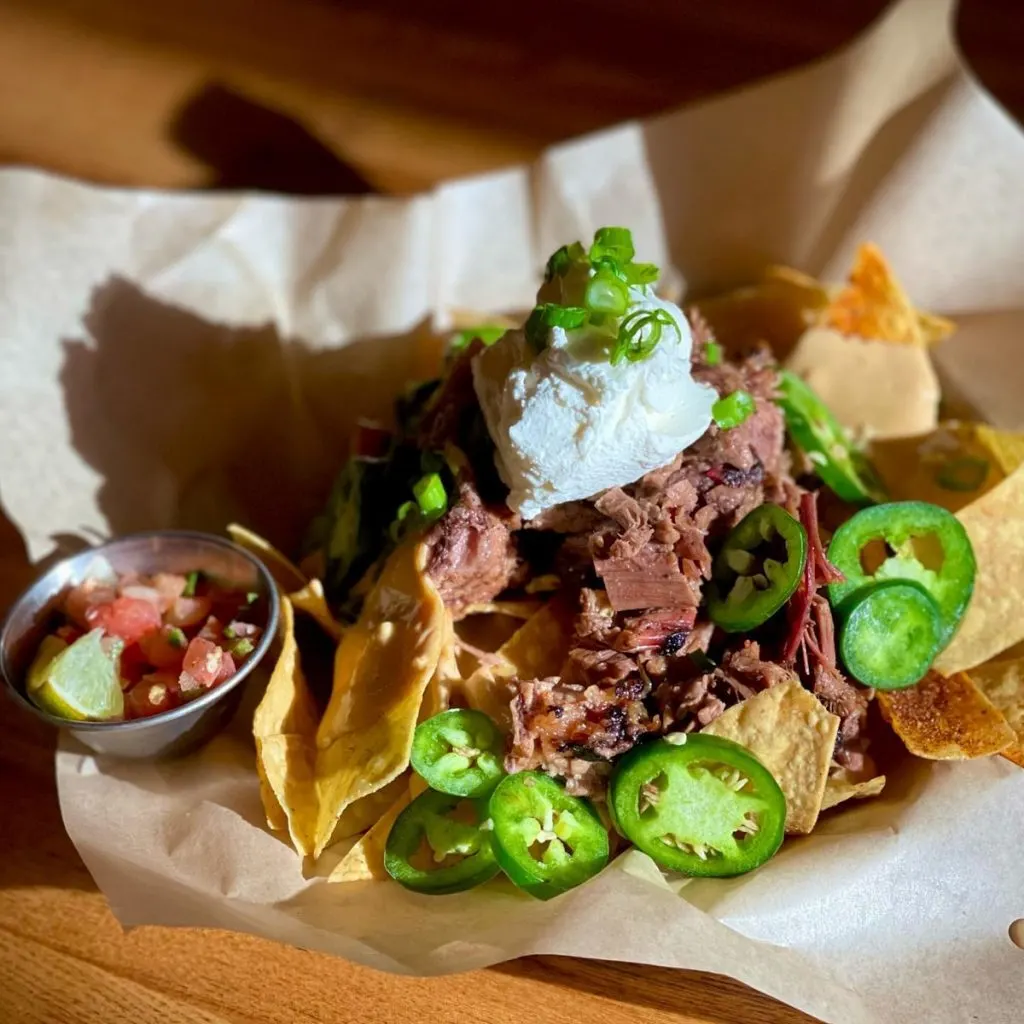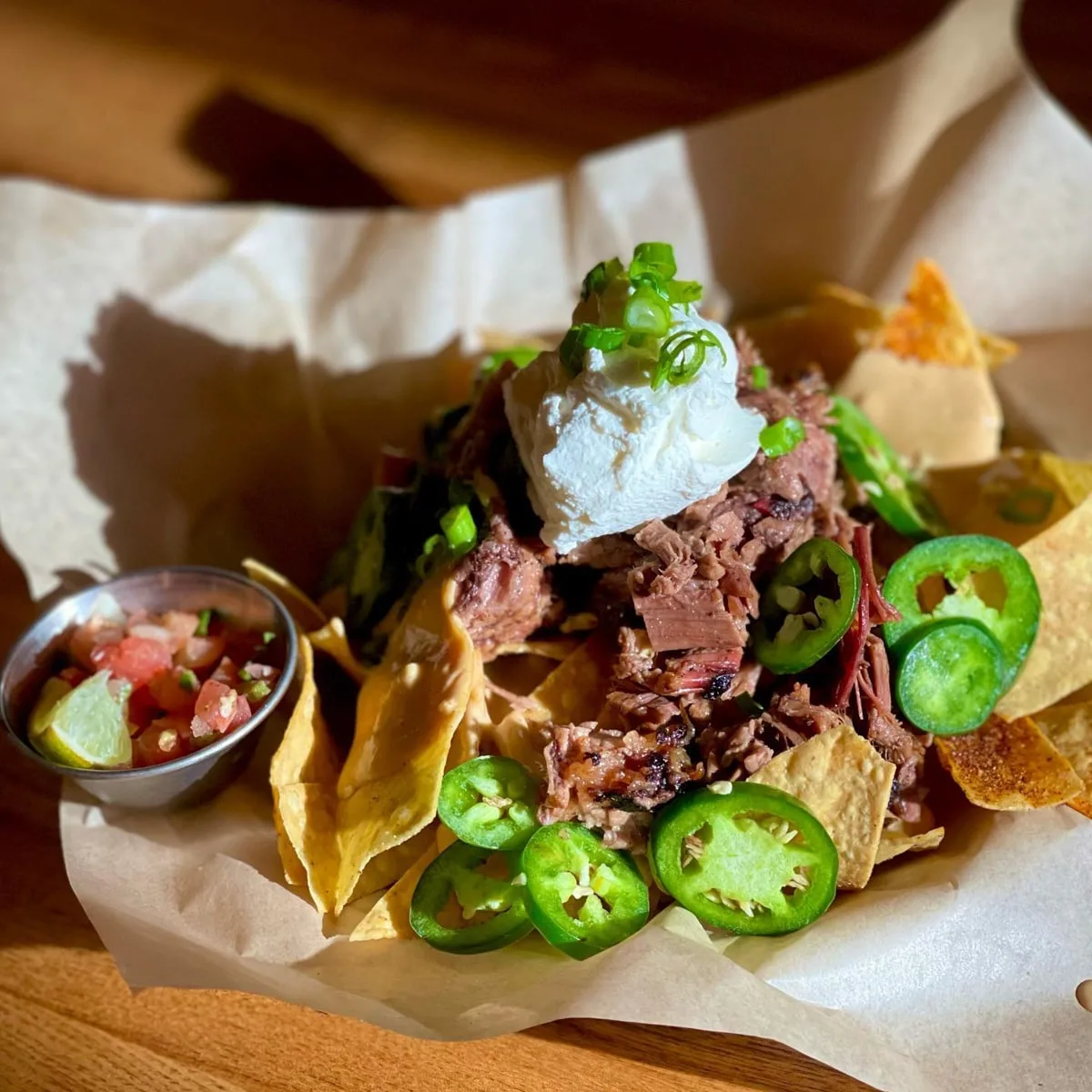 Southern Craft offers some of the best BBQ in Johnson City along with great fixins (sides).
Choose from a variety of BBQ-style menu items such as smoked beef brisket, burnt-end nachos, turkey, and more.
Southern Craft BBQ has three locations scattered throughout the Tri-cities. You can find this restaurant in Johnson City, Bristol, and Greeneville (opening soon).
As well as offering great food, they also craft their own beer from their own brewery – Great Oak Brewing. From the Twin Eddies Coffee Porter to the Honey Red Ale, they offer some of the best beer in the Tri-Cities.
Want to see what other breweries Johnson City has to offer? Also Read: Best Breweries in Johnson City
6. Timber!
Style: Unique Creations
Hours: Sun & Monday: Closed / Tues – Saturday: 5-10 pm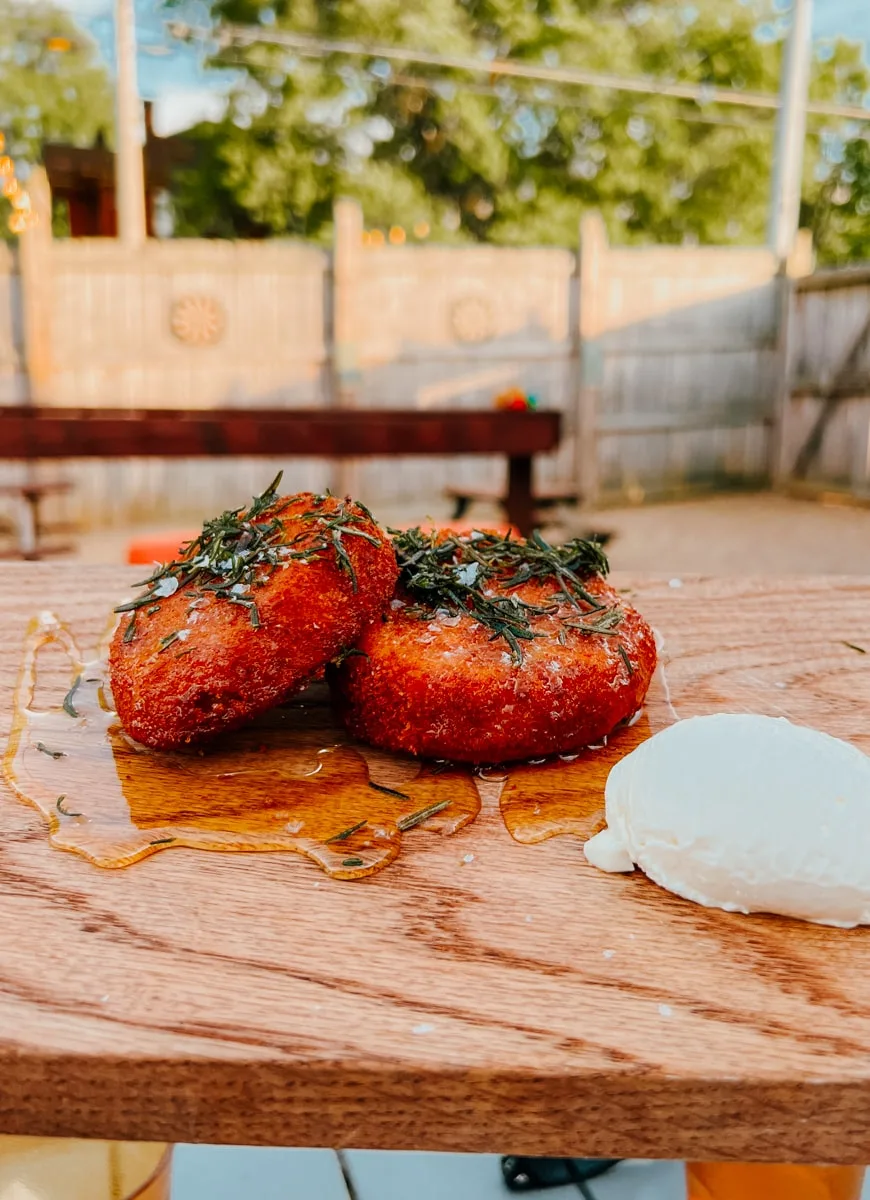 Timber! is a great restaurant where you can find unique chef-creations and craft cocktails in an earthy-inspired atmosphere.
They offer a great outdoor patio section as well as a casual dining room with a wood fire for those cool or rainy evenings.
Menu items are changing often except for their base camp menu, which maintains food items such as Lamb Meatballs or a Beyond Beef Burger.
Unique creations we have had here have been fried green tomatoes served with goat cheese and honey (pictured above), braised beef spring lettuce wraps, and smoked trout dip.
Along with great food, Timber! also offers a great selection of spirits — Rum, Scotch, Bourbons, and Liqueurs, etc. are all offered to give you a good selection for a good cocktail.
7. Burg'r & Barrel
Style: Burgers
Hours: Sun & Mon: Closed / Tues & Wed: 4:30-9 pm / Thurs: 11:30-9:30 pm / Fri & Sat: 11:30-10:30 pm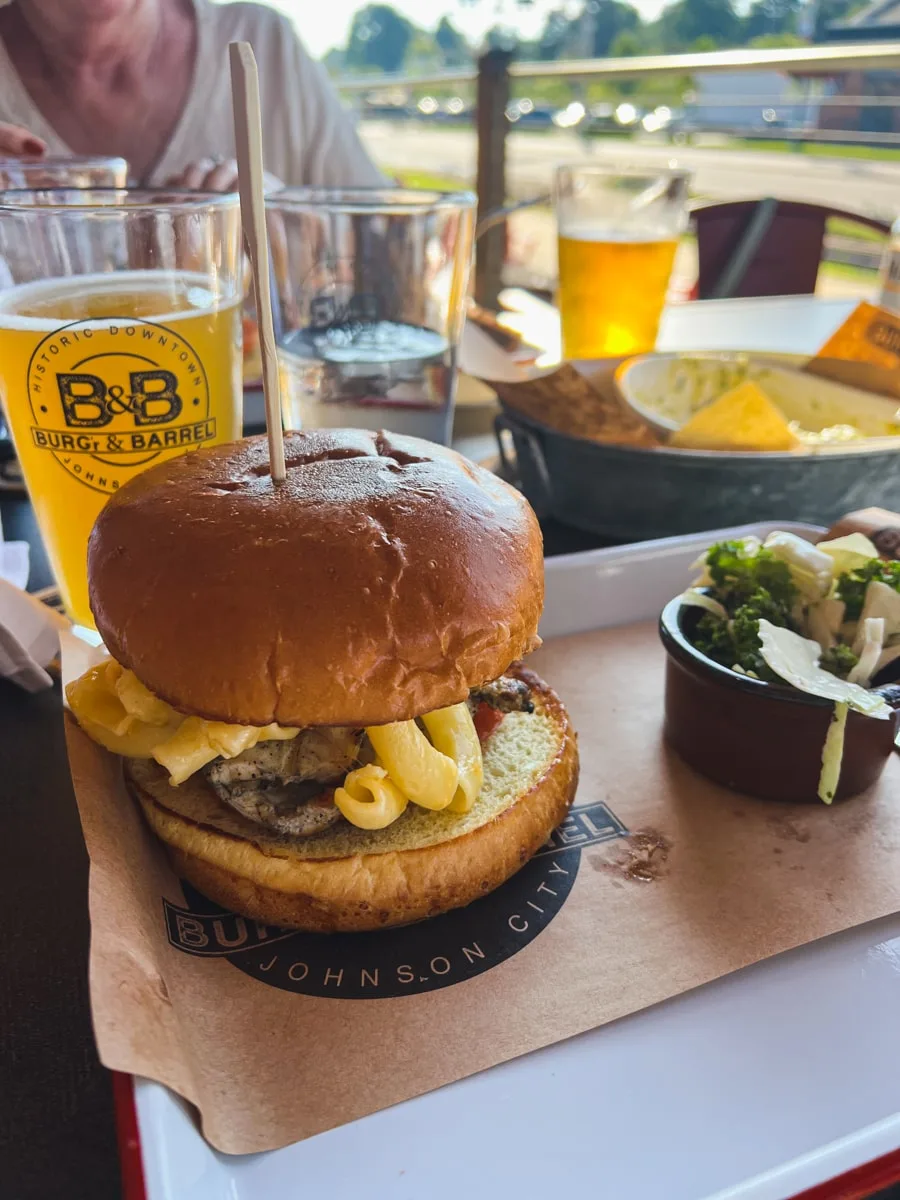 Found in an old train depot that is now part of the National Register of Historic Places is a fantastic restaurant and hang-out spot called Burg'r & Barrel.
This restaurant provides specialty burgers and smoked meats that are purchased locally and regionally when possible.
Gather JC Depot is their outdoor area providing a fun beer garden and outdoor bar with lawn games, fire-pits, and a self-serving beer station!
The bar provides craft beers, wine, cocktails, and a selection of bourbon & whiskey.
Looking for restaurants located specifically in downtown JC?
Read: Drool-Worthy Restaurants in Downtown Johnson City
8. Juan Siao
Style: Mexican-Asian Fusion
Hours: Sun – Thursday: 11-9 pm / Fri & Saturday: 11-10 pm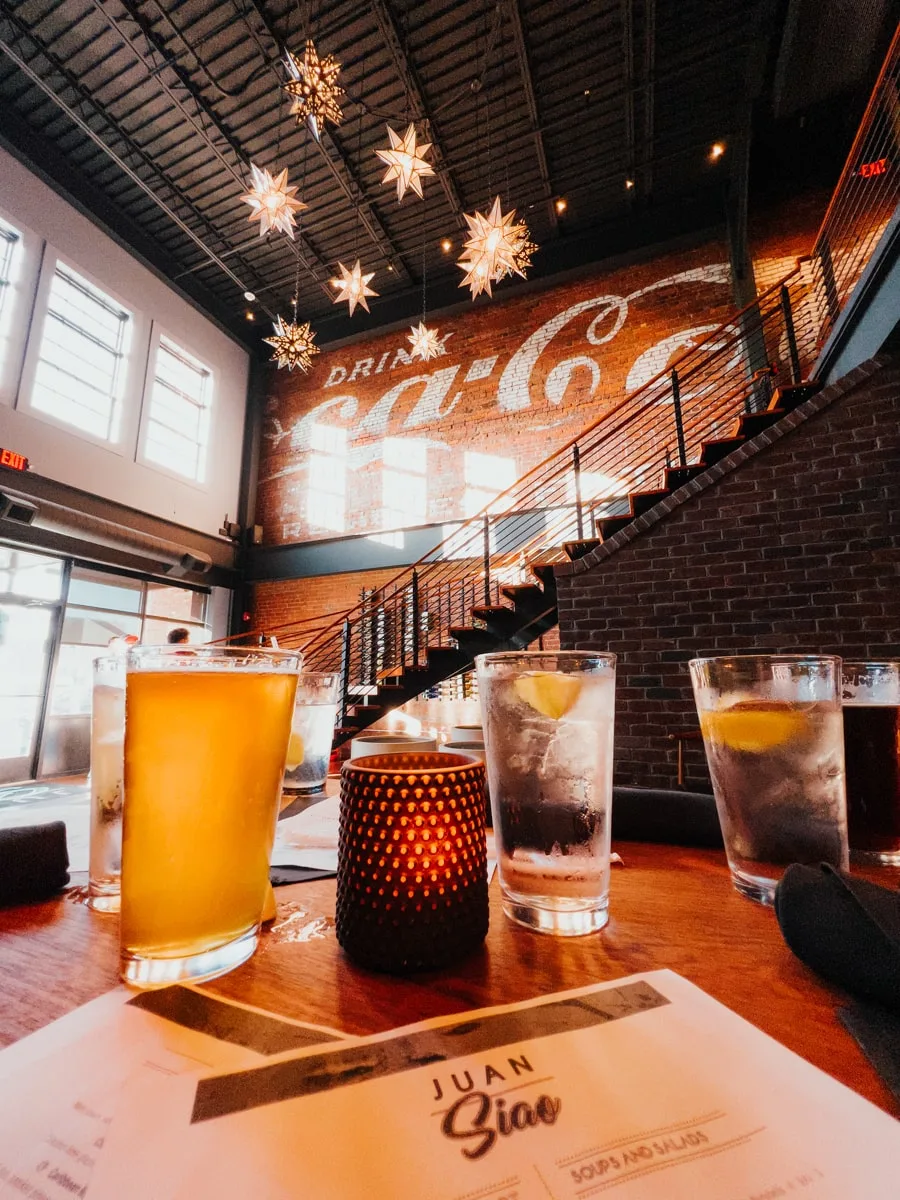 Juan Siao specializes in Mexican-Asian fusion recipes, where you'll experience unique dishes and flavors while dining at this snazzy restaurant.
So far we've tried the Umami Tots (Kewpie, furikake, togarashi, fried shallots), Mussels, Mole Chili Chicken, Izakaya Fried Chicken Tacos, Chicken Miso Ramen, & Snapper Tacos.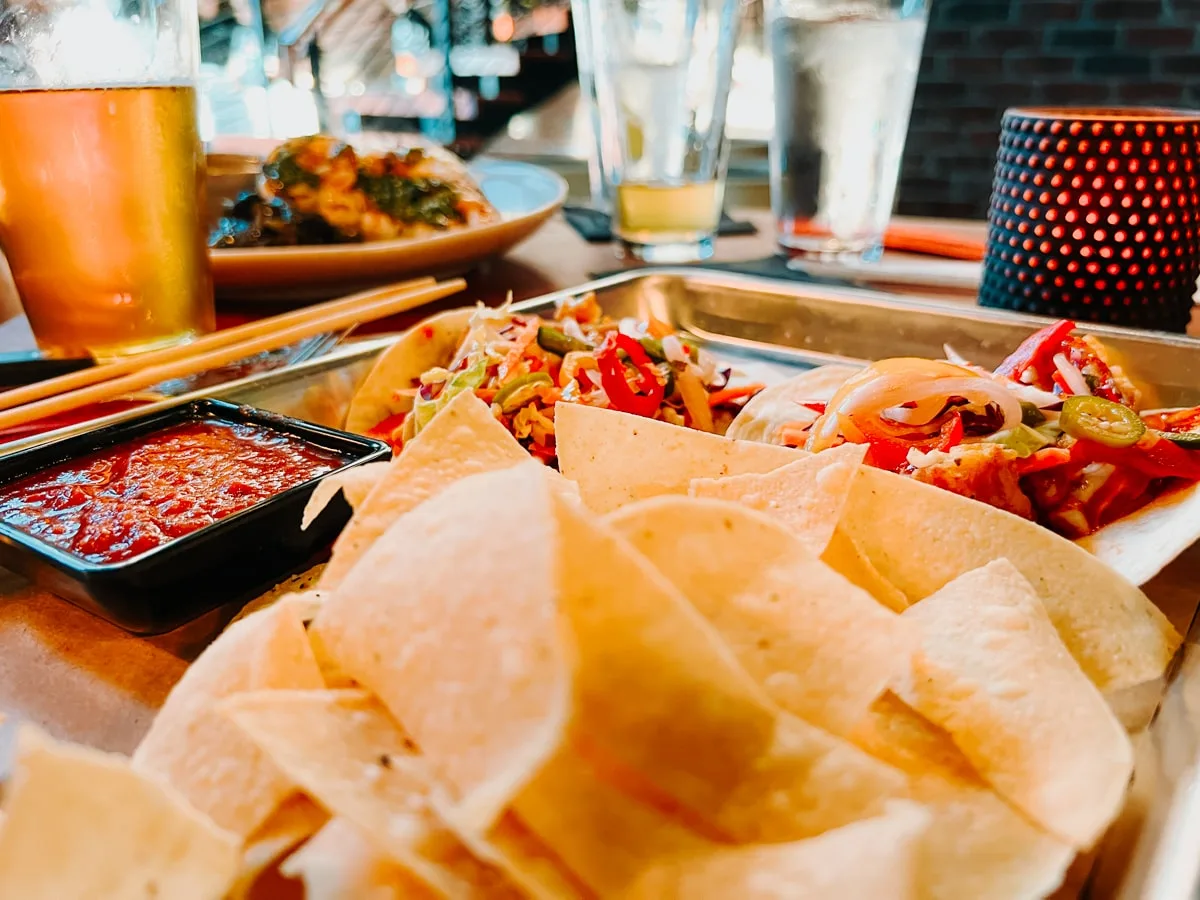 Out of those, our favorite was the Umami Tots and the Izakaya Chicken Tacos, but the Ramen didn't live up to expectations — more broth, please!
Along with great food, this restaurant also offers a large range of Mezcals — an agave spirit distilled from cooked agave piñas.
Also, check them out for Brunch!
9. Project BBQ
Style: Texas-Style BBQ
Hours: Sun – Wednesday: Closed / Thurs – Saturday: 11-8 pm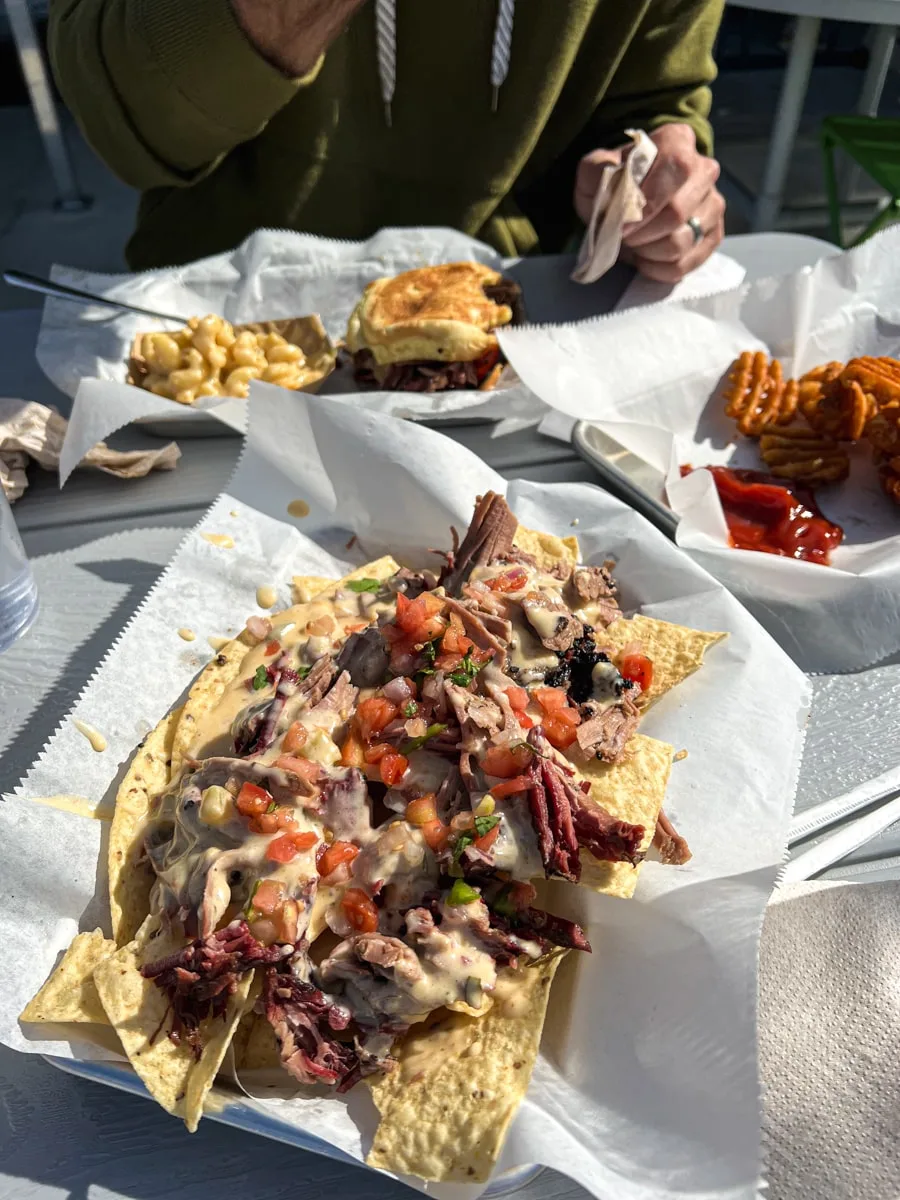 For those who love Texas-style BBQ, then Project BBQ should be your next stop.
Previously a food truck, Project BBQ has now opened a permanent location on North Roan Street.
Pulling up to the restaurant, you can see the giant smokers in the back, smoking meats such as beef brisket, ribs, pulled pork, and more.
The brisket is amazing and you can't go wrong with any side dish, however, we do love the cheesy mac and the collard greens.
Also, customers rave about the banana pudding, so give it a try (it's delicious)!
10. Freiberg's
Style: German
Hours: Sun: 11-8 pm / Mon-Thursday: 11-9 pm / Fri & Saturday: 11-10 pm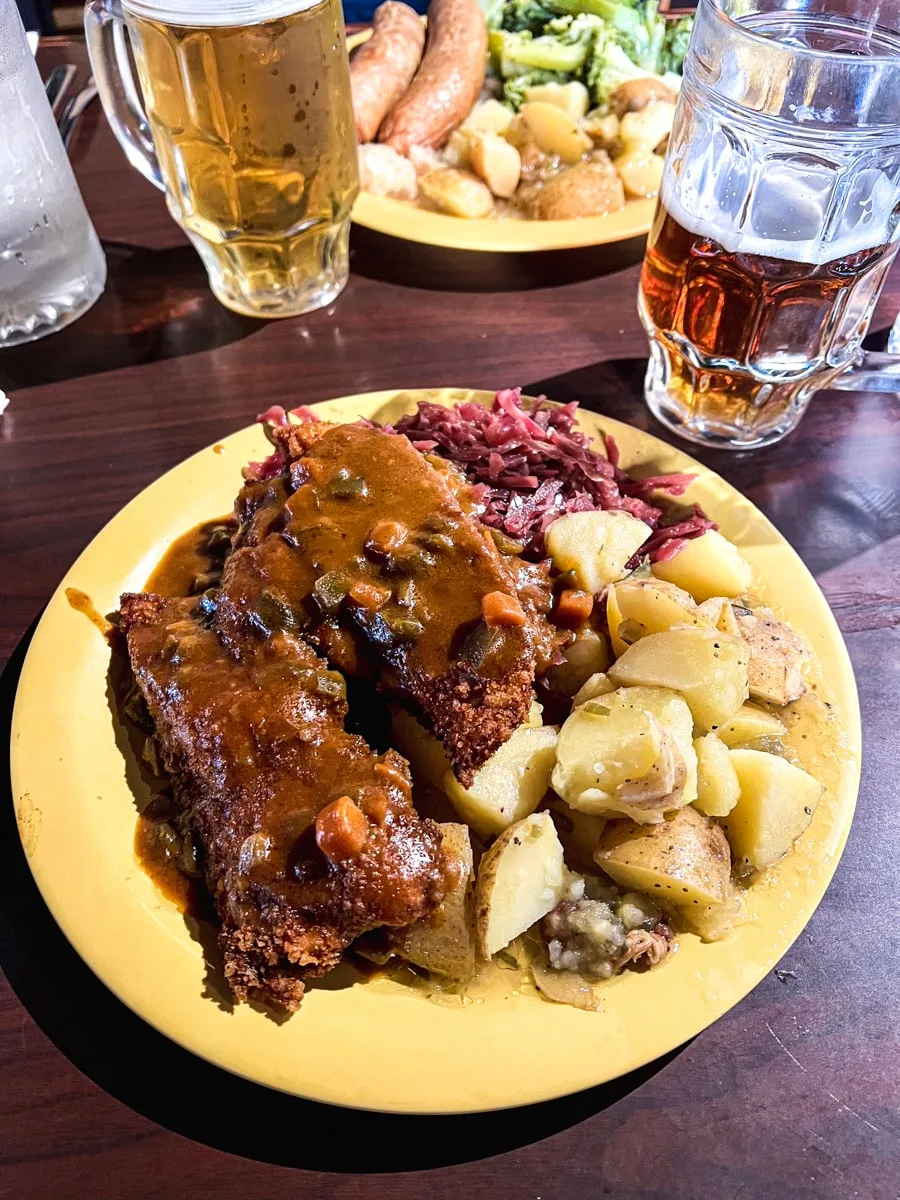 Freiberg's is an authentic German restaurant located right in the center of downtown Johnson City.
Here you will find authentic German food as well as imported German beer with large portions and great prices.
The owner's hometown of Freiberg, Germany is where these dishes are inspired and derived from, allowing you to travel to Germany for lunch or dinner.
Some menu favorites here are the chicken schnitzel and the pork bratwurst. They also have great sides from Bavarian potato salad and sauerkraut.
This restaurant is great to visit for lunch as their lunch specials start at $4.99!
11. Gourmet & Company
Style: Season American Fare
Hours: Sun & Mon: Closed / Tues – Saturday: 11-3pm; 5-9 pm / Late Night Menu 10 pm -12 am Wed – Saturday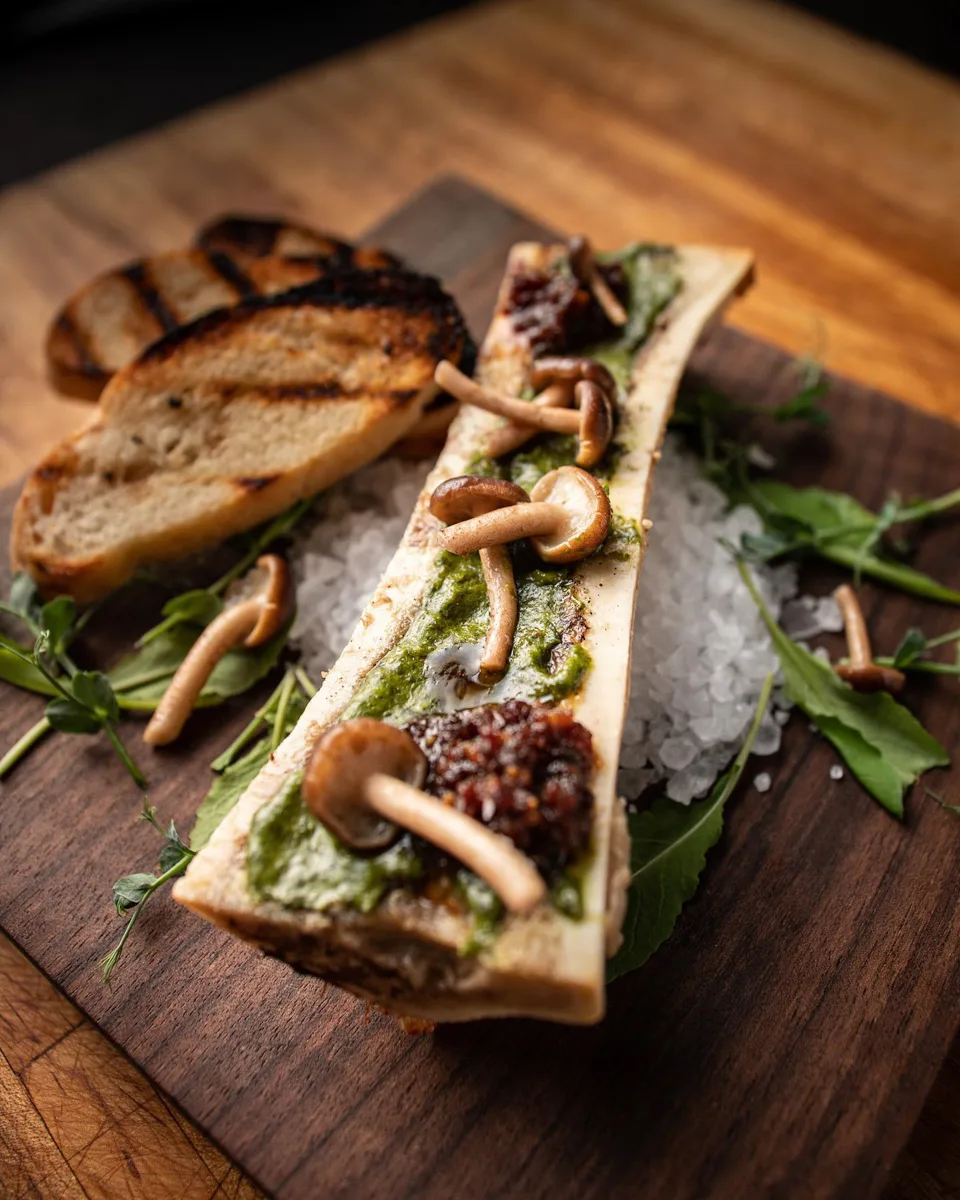 Gourment & Company offers American fine dining cuisine prepared from fresh ingredients including organic and locally grown when possible.
Some items on the menu include local and regional cheese and charcuterie boards, pan-seared scallops, and beef tenderloin.
Along with fantastic food, Gourmet & Company is also popular for its gift shop, offering high-end retail gifts from artists and designers such as Simone Pearce, Vietri, and more.
They also offer a late-night bar menu on Wednesdays to Saturdays from 10 PM – 12 AM.
12. Watauga Brewing Company
Style: Pub Bites & American Fare
Hours: Tues-Thursday: 4-10 pm / Fri: 4 pm – 12 am / Sat: 11 pm – 12 am / Sunday: 11-8 pm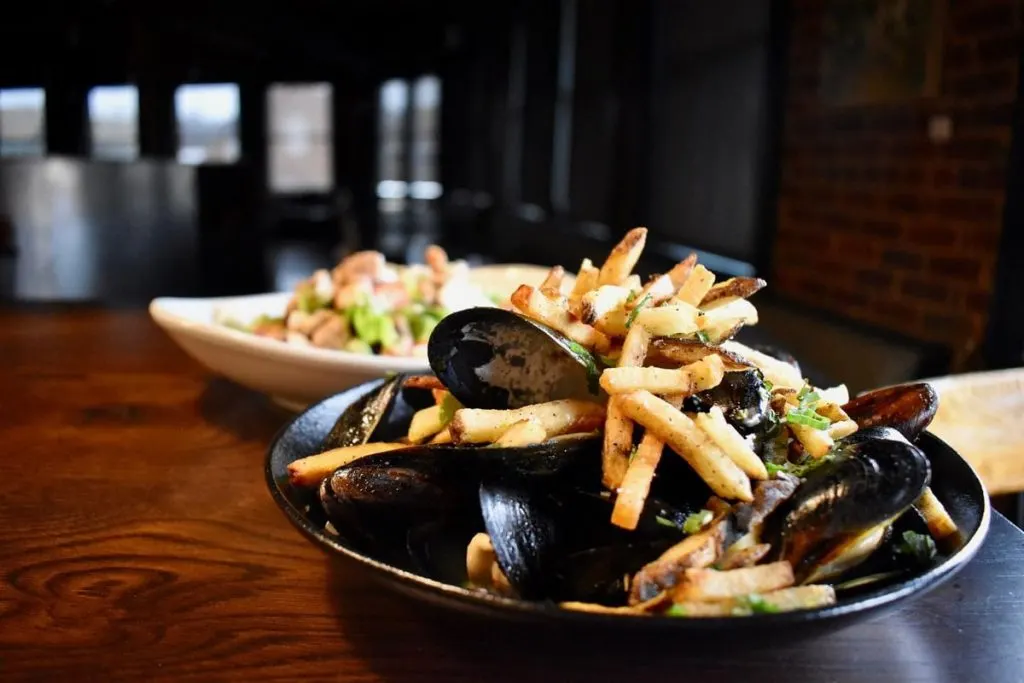 Watauga Brewing Company is located in downtown Johnson City, offering 3 levels with a brewery, restaurant, and rooftop bar.
The restaurant is located on level two and offers unique fine fusion foods with a menu that is always changing.
Some recent favorites on their menu have been the mussels frites or the pierogis of the Day. They offer both tapas-style plates, great for sharing, as well as entree-size plates
The brewery is located on the ground floor offering a great selection of craft beers and the rooftop is perfect on a warm sunny day to enjoy a craft cocktail.
This restaurant also offers a great Brunch on Sunday with menu items like chicken & waffles or chilaquiles.
13. Cafe One11
Style: Neo-Asian
Hours: Monday: Closed / See website for full hours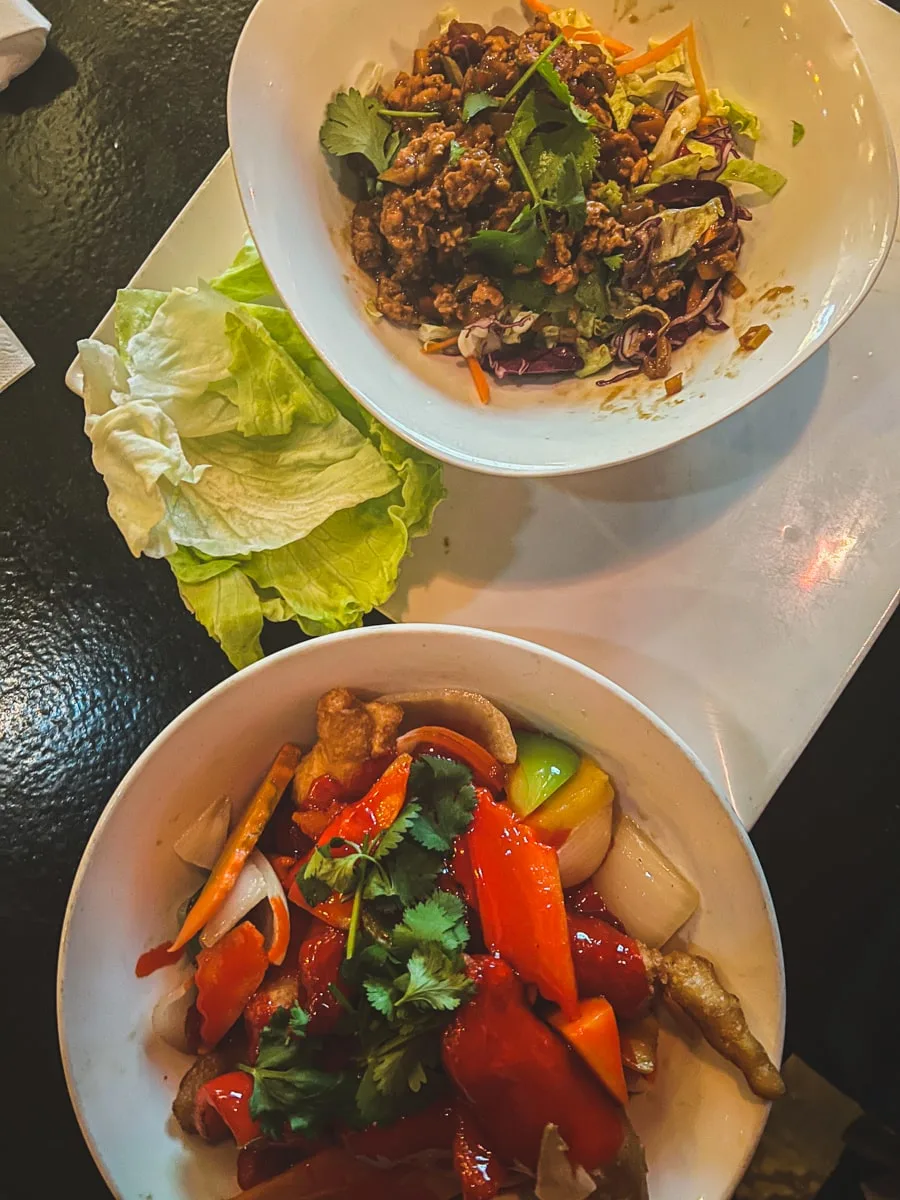 Cafe One11 is a traditional Neo-Asian restaurant serving inspired dishes from China, Thailand, and India.
This restaurant has a sushi bar making made-to-order maki rolls, sushi, sashimi, and sushi platters.
Some favorites on the menu include stir-fried chicken lettuce wraps and sweet & sour chicken (both pictured above).
Cafe One11 is also popular for its Saki and Martini menu – Saki pairs well with sushi!
14. Red Meze
Style: Greek & Turkish Fare
Hours: Open Daily / See website for hours
Red Meze is a relaxed family-owned café located in the downtown area offering Greek and Turkish Mediterranean fare.
Menu items include gyros, pitas, pizzas, Turkish kebabs, and more. Customer favorites include the Musakka — layers of eggplant, sirloin, and béchamel sauce topped with mozzarella cheese, a customer favorite!
For those who love dessert, try the Baklava – a traditional Turkish dessert with layered pastry, chopped nuts, and sweetened with honey or syrup.
You may also like to try the Turkish Coffee – Turkish coffee is often brewed in a cezve and is unfiltered – making the caffeine concentration much higher than what you are used to.
15. Cootie Browns
Style: Eclectic Fare
Hours: Sun – Thursday: 11-9 pm / Fri & Saturday: 11-10 pm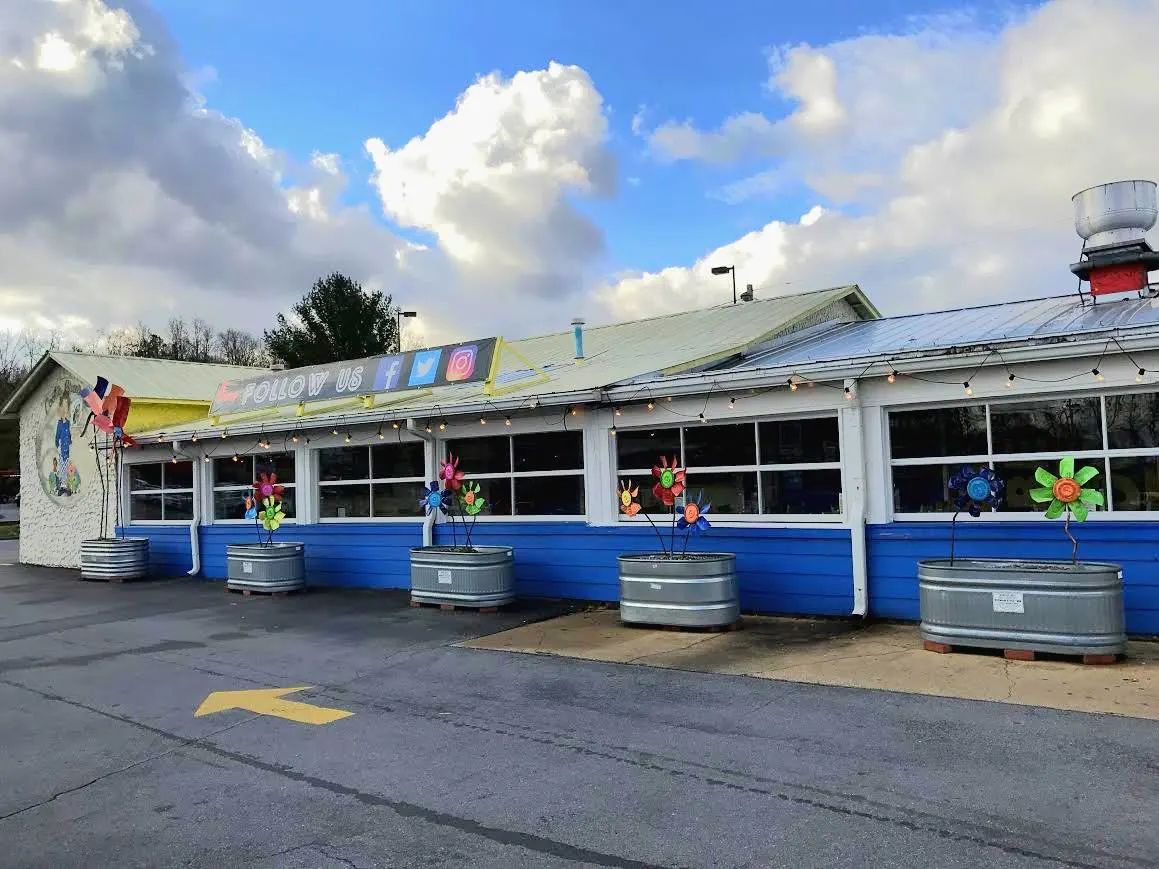 Cootie Browns is a unique and funky restaurant with bright colorful decor and an eclectic menu offering great food and dessert.
Menu items include handmade wood-fired pizzas, steaks, tamales, sandwiches, and more inspired from different countries such as Jamaica, Italy, and Mexico.
Cootie Browns is also highly known for its gigantic pies and cakes.
Get them by the slice or buy the whole dessert and take it home! The most famous of them all is their Key Lime Pie!
16. Sahib
Style: Indian
Hours: Open Daily 11:00 – 2:30 pm; 5:00 pm – 9:30 pm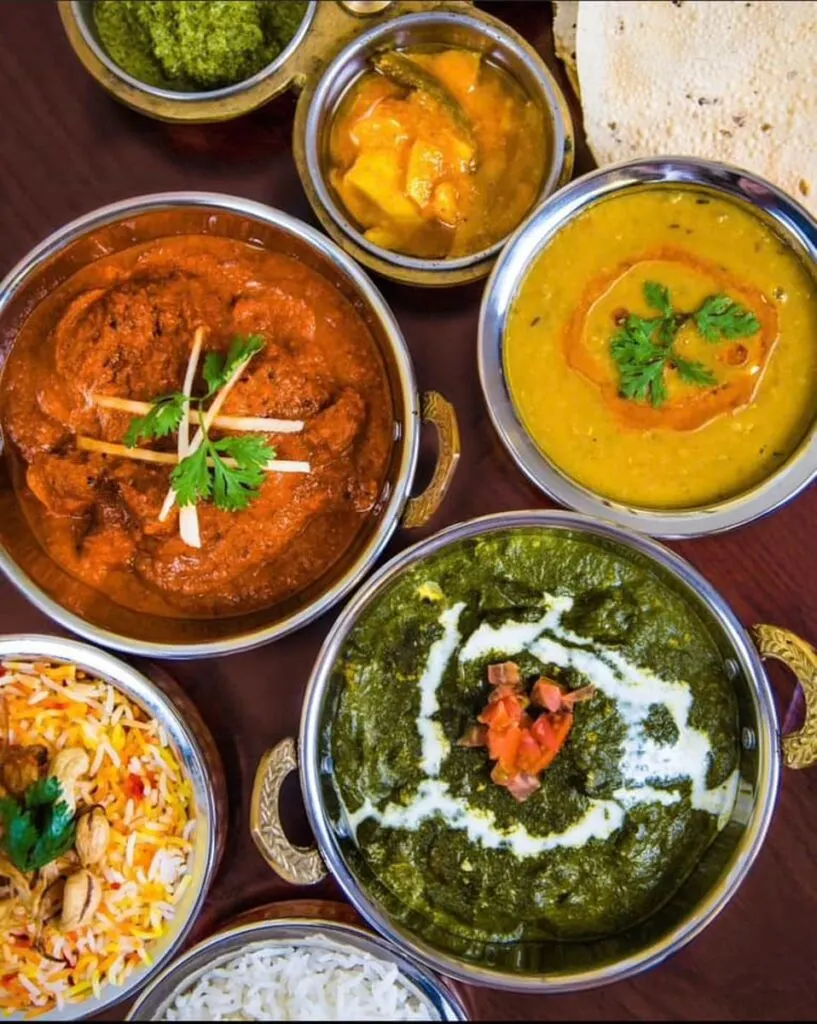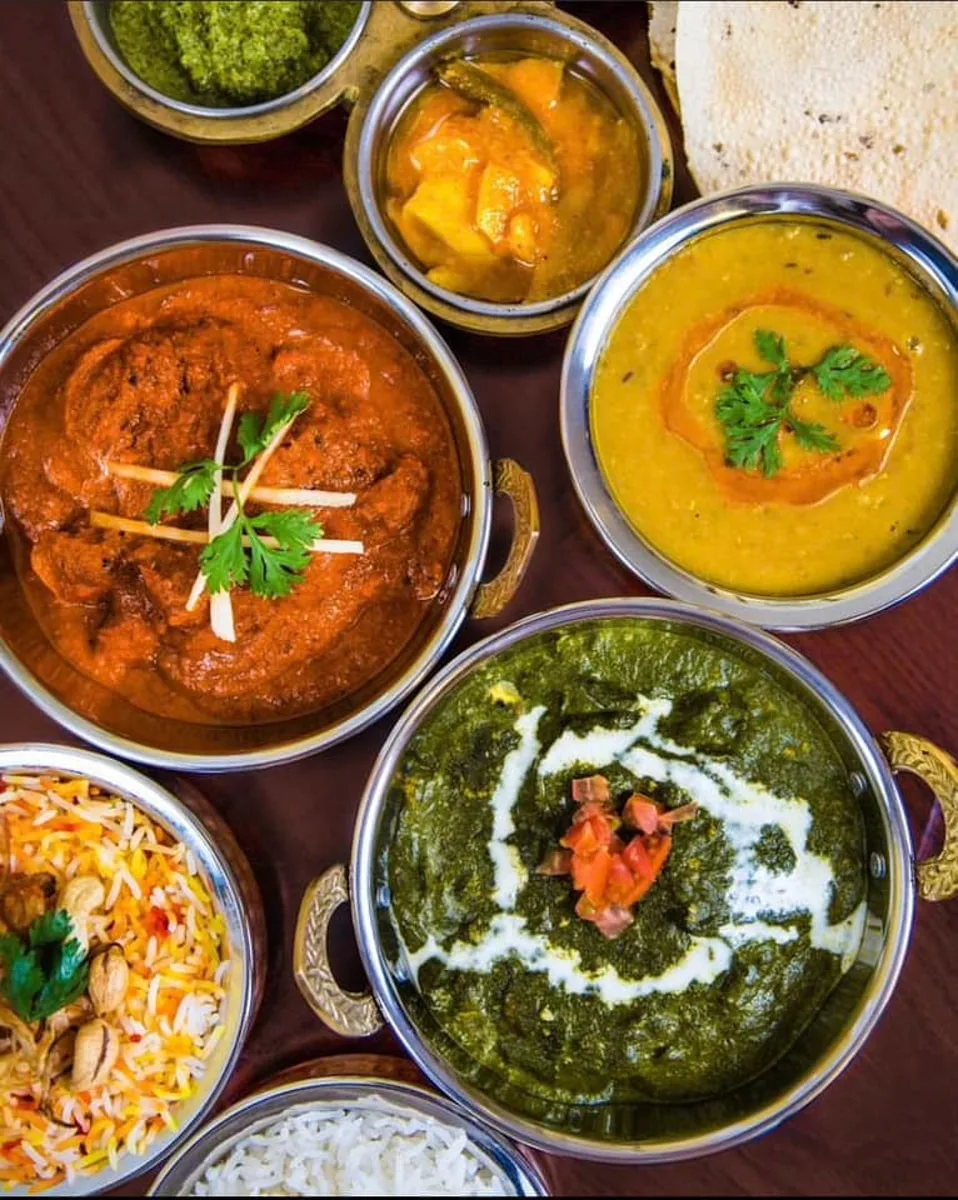 The best Indian food around can be found at the one and only Sahib restaurant in Johnson City.
We've tried many things on the menu, but the one I keep going back to is the Paneer Korma — it's delicious and makes great leftovers.
The menu is extensive and has so much to offer, from chicken to lamb as well as vegetarian-friendly meals.
Not sure what you want to try on the menu? Try the lunch buffet, served every day from 11 am-2:30 pm.
17. Bella Vita
Style: Italian
Hours: Open Daily / See website for hours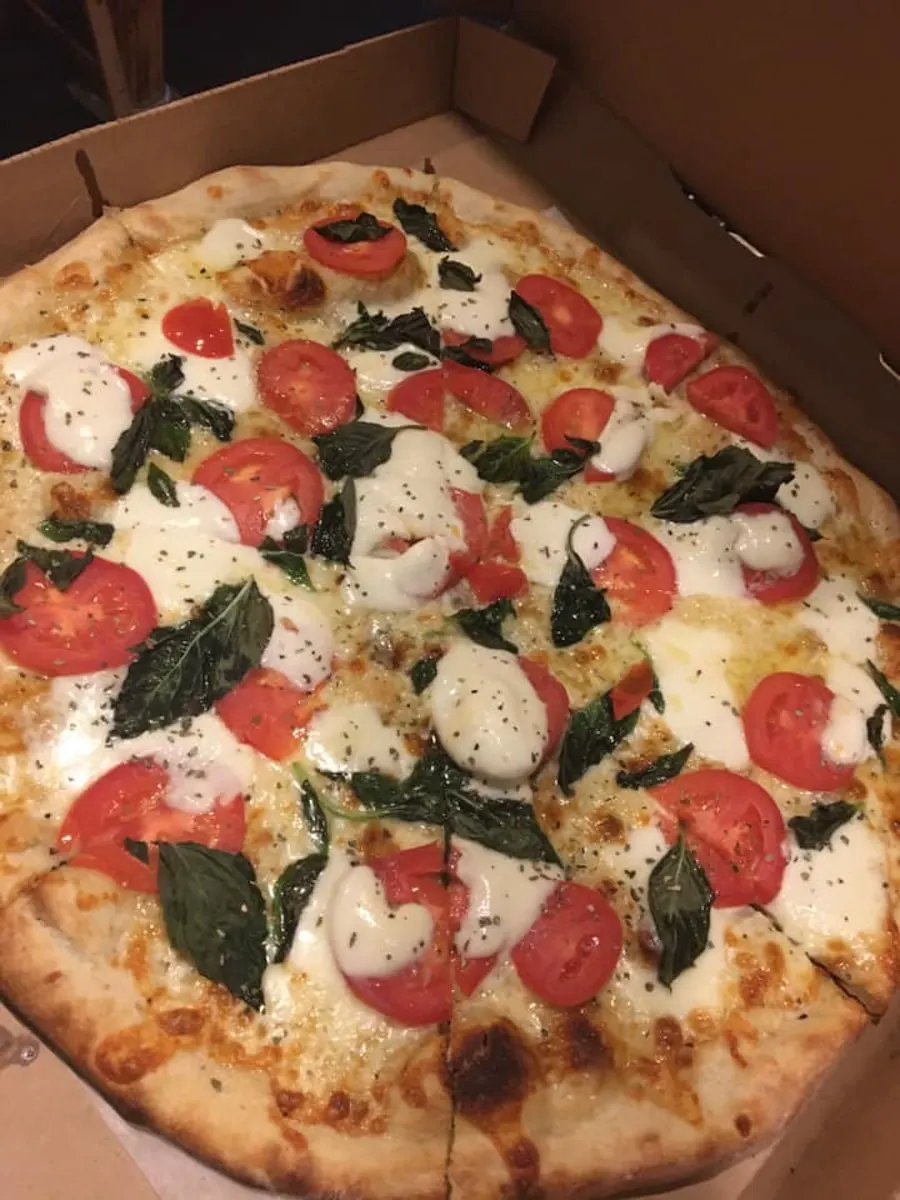 Bella Vita is one of the best Italian restaurants in Johnson City and has been a family-operated business since 1998.
Enjoy authentic Italian dishes such as chicken parmigiana, pasta al Forno, or chicken marsala.
If you are also into drinking wine (like we are), they have a great wine bar offering wines from Italy, Spain, France, California, and more.
Our experience here has been good but keep in mind that is usually takes a while for the food to come out.
18. Tomy Thai
Style: Thai
Hours: Open Daily / See website for hours
Tomy Thai is a great restaurant to find your Thai food fix! Thai food is one of our favorites, so we frequent here often.
The food here is prepared fresh daily, from crispy vegetable spring rolls to the yellow curry, everything we have ever ordered has been delicious.
The yellow curry consists of a protein of your choice, coconut milk, galanga, lemongrass, kaffir lime leaf, potatoes, onions, carrots, and pineapple.
With most dishes, you can choose your protein (Chicken, Shrimp, Beef, Tofu, Vegetable) and your spice level (Mild, Medium, Hot, or Thai Spicy).
Another fantastic Thai restaurant in Johnson City is Zaap Lai with some of the best Thai and Lao food around!
19. The Kitchen at Grace Meadows
Style: Southern/ Family Style
Hours: Sun – Tuesday: Closed / Wed – Friday: 4-8:00 pm / Saturday: 7:30-11:30 am; 2-8 pm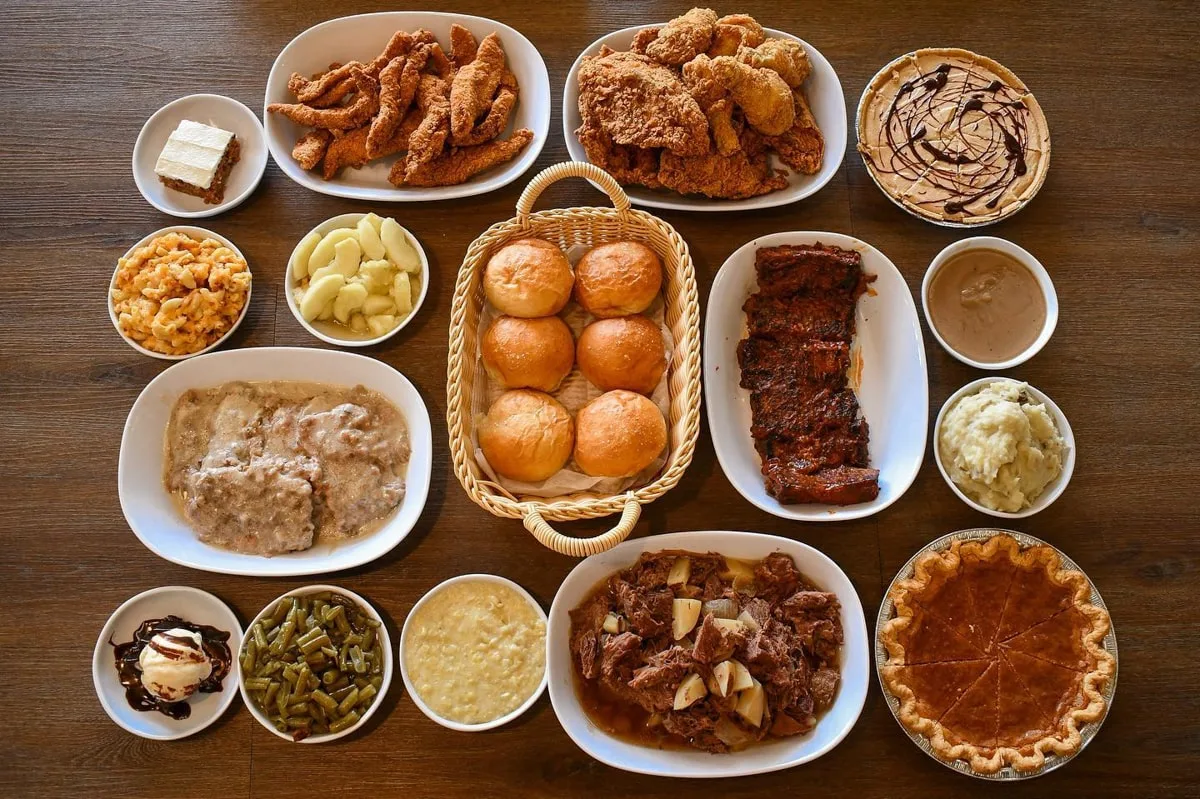 The Kitchen at Grace Meadows is one of the best places to find a good southern-cooked meal in Johnson City.
If you've never experienced a family-style meal, just imagine sitting around your kitchen table with your family where you'll ask someone to "pass the cornbread".
Dinner is served on large platters and includes gooey yeast rolls, two types of meat, 5 seasonally rotating sides, and a dessert of each guest's choosing.
Breakfast is also served at The Kitchen every Saturday from 7:30-11:30 am which is not served family-style.
20. The Roots
Style: Vietnamese
Hours: Wed – Monday: 11 – 8 pm / Closed Tuesday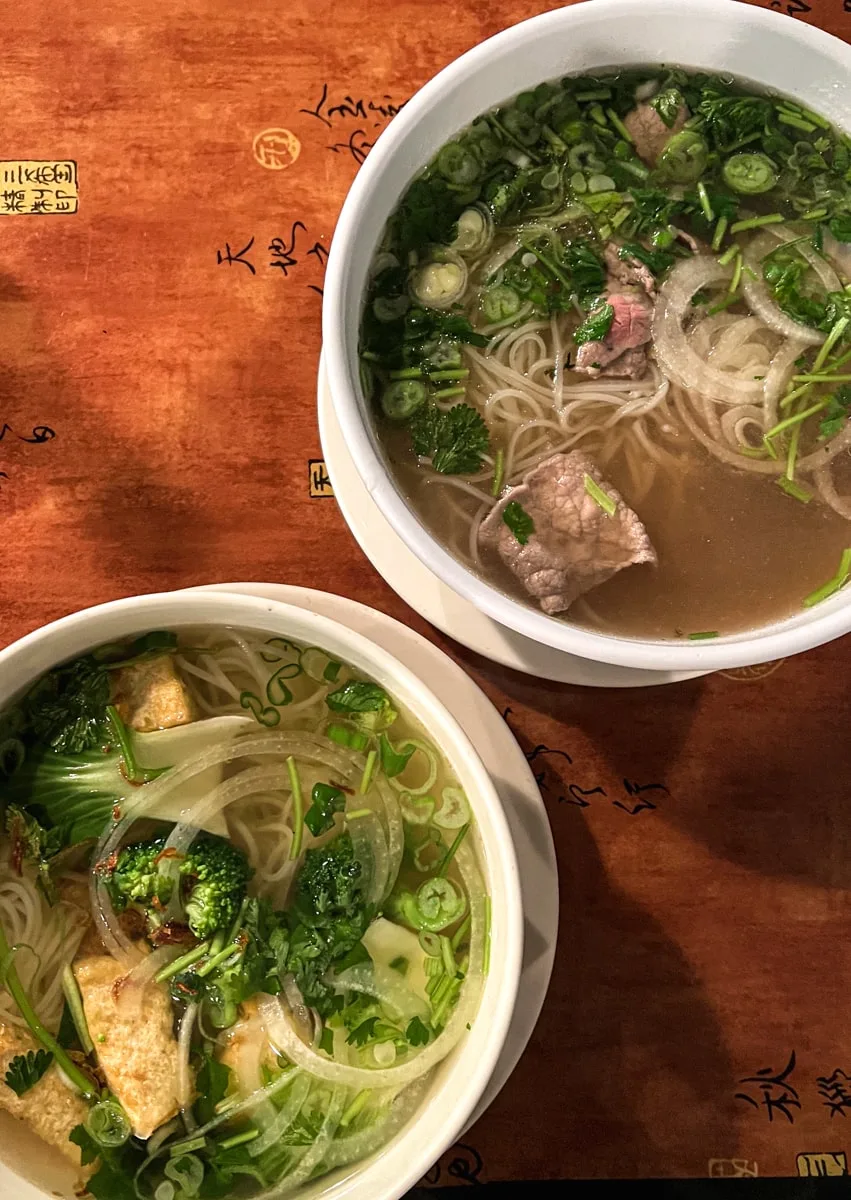 The Roots is another hidden gem located in Johnson City where you'll find fantastic Pho dishes and Vietnamese food.
If you like Pho like we do, we recommend trying the Tai (rare slices of Filet Mignon) Pho, as the broth is absolutely delicious.
They also have a great selection of Boba teas including Chai tea, blueberry, and lavender, to name a few.
The Roots also offers a few imported beers directly from Asia and Vietnam, giving you the opportunity to try something new.
21. Yong Asian House (Gray)
Style: Asian
Hours: Closed Monday / See website for a full list of hours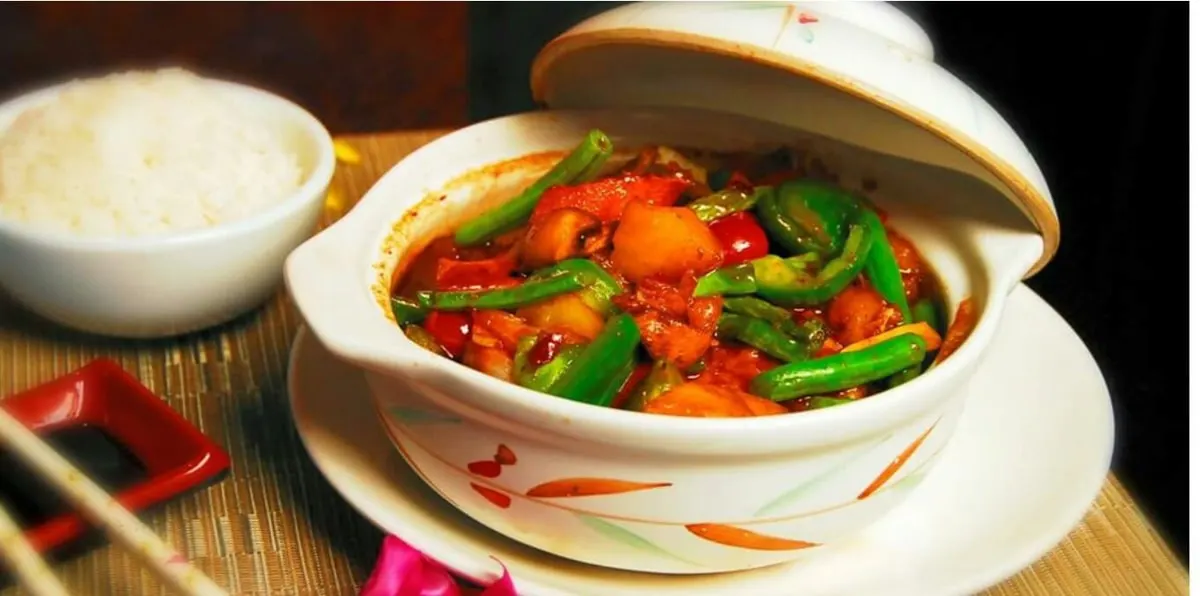 Yong Asian House serves some of the best Asian food you can find in the Tri-Cities including some of the best sushi.
You'll always be greeted with a smiling face as the staff is so friendly.
Try some of Yong's specialty dishes including the Malaysian Kari Chicken and Shrimp or the Clay Pot Grouper.
And if you're looking to visit Yong's during lunch, their lunch specials are only $10.99 (served from 11 am – 2:30 pm).
22. Mid City Grill
Style: American
Hours: Closed Monday / See website for a full list of hours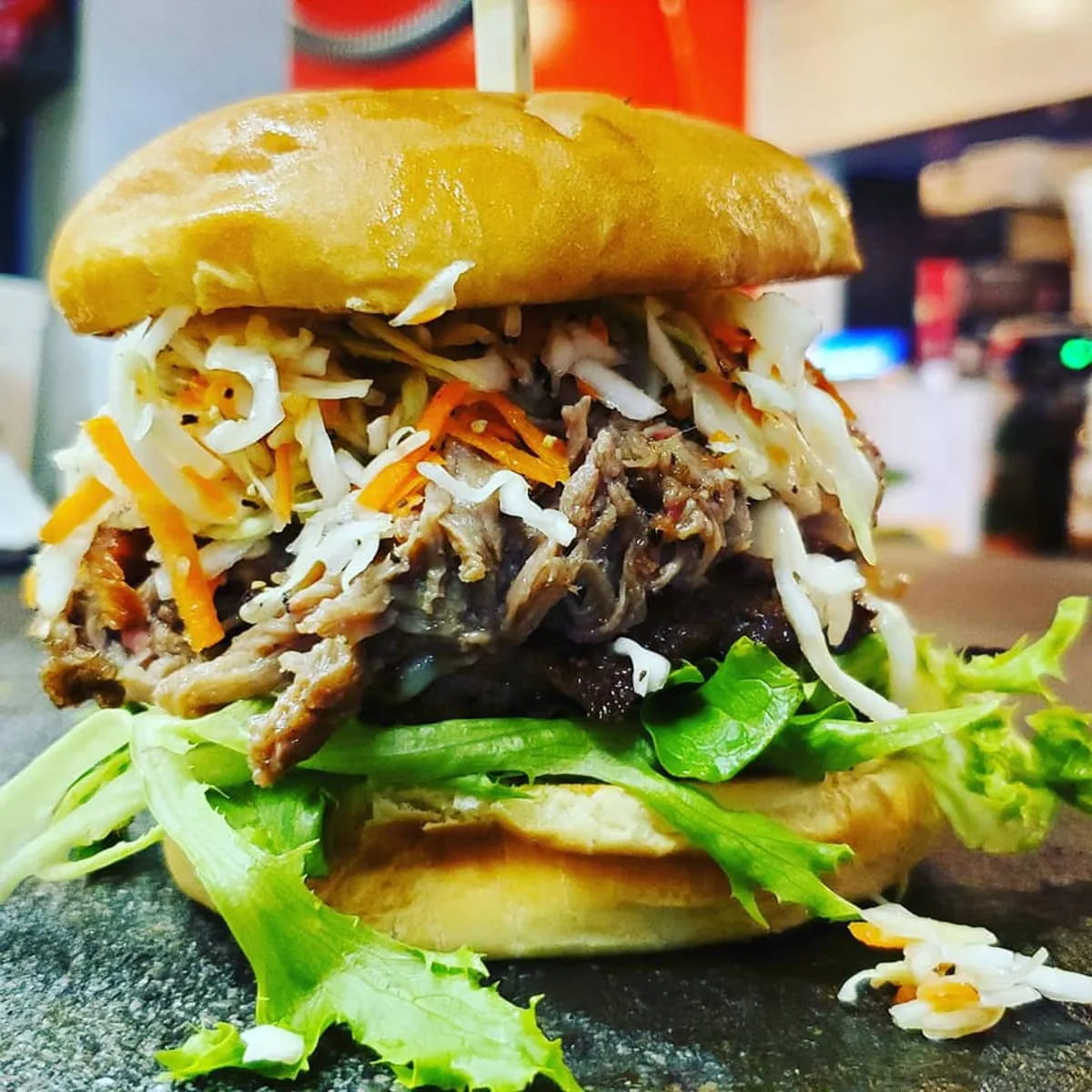 Mid City Grill has been popular among locals in the Tri-Cities for many years. They are known for having the "best burgers in town" as well as one of the largest vegan menus in Johnson City.
This restaurant was previously known as the place to go for a late-night meal which is now rumored to be coming back! Hit the bar or the club and then make a trip to Mid City for some grub.
Mid City does not serve alcohol but they do allow you to BYOB (bring your own beverage).
23. Voodoo Chicken
Style: Nashville-Style Hot Chicken
Hours: Mon & Tuesday: Closed / Wed & Thursday: 12-8 pm / Fri & Saturday: 12-9 pm / Sunday: 12- 6pm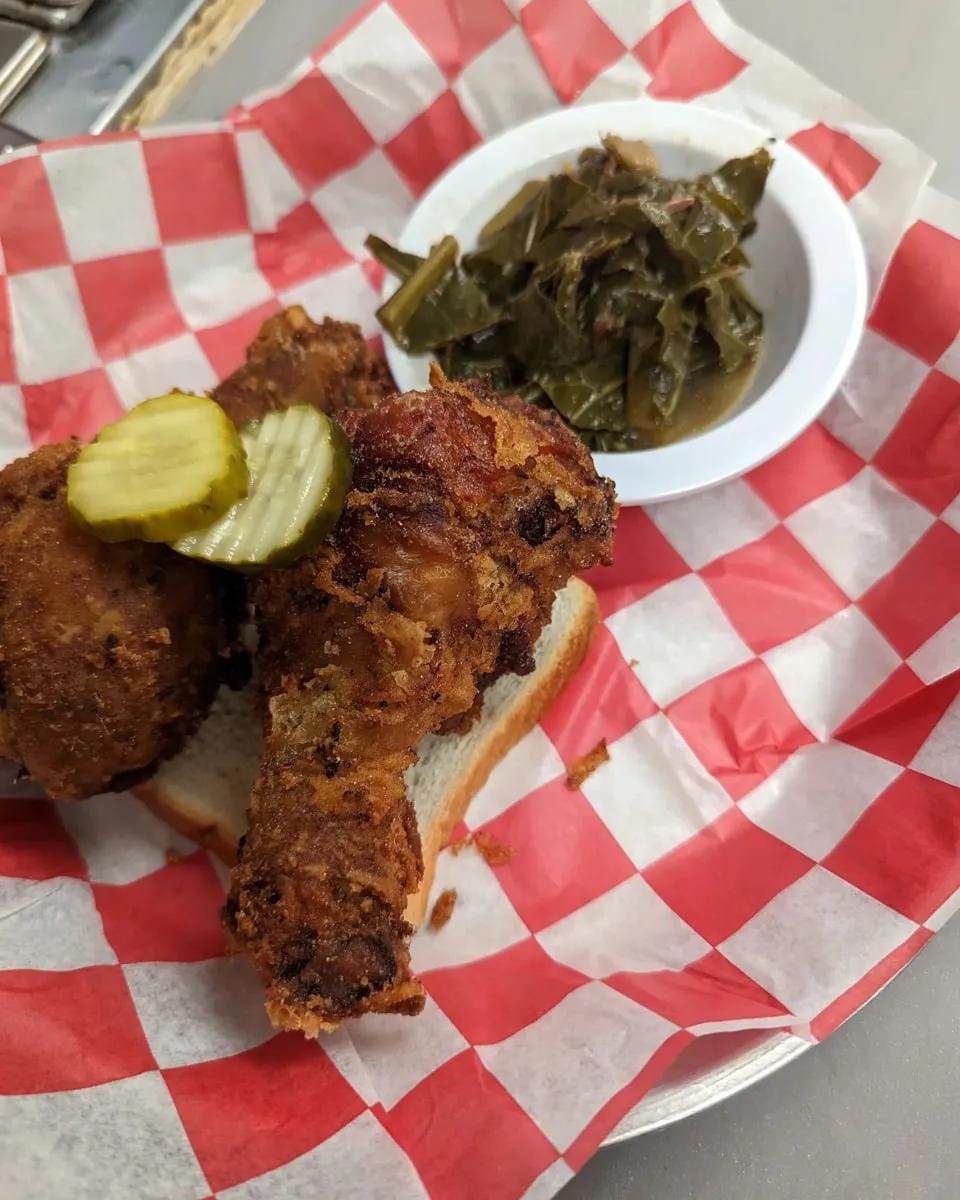 If you're looking for Nashville-style hot Chicken without having to travel all the way to Nashville, then try out Voodoo Chicken right here in Johnson City!
Everything is fried to order — including the chicken, fried okra, and hushpuppies — guaranteeing a freshly cooked meal.
From the seasonings to the dipping sauces, almost everything on the menu is made in-house.
We especially love the Habenoro Honey seasoning, if you're up for a little spice!
Voodoo Chicken is located inside the Rum Bar by King Commons Park.
24. The Firehouse Restaurant
Style: BBQ
Hours: Closed Monday / Tues-Thursday: 11-8 pm / Fri & Saturday: 11-8:30 pm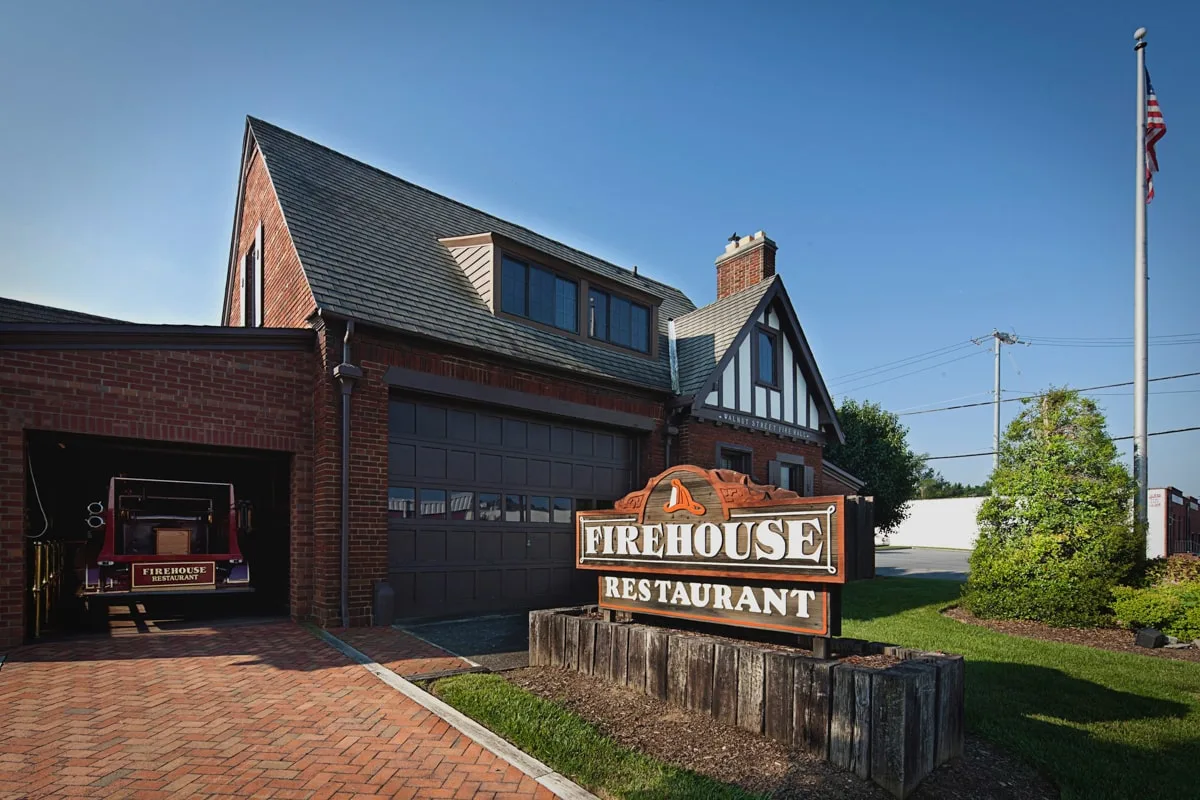 This restaurant originally opened in 1980 as Bucwood Bar-B-Que and was later relocated to an old firehouse in 1981, becoming The Firehouse Restaurant.
The Firehouse serves hickory-smoked barbeque, scratch-made sides, homemade dessert, and sweet tea.
They also offer pick-up catering for 15-100 people as well as large catering, where they report that no party is too large.
25. Bayou Boys
Style: Cajun
Hours: Closed Monday / Tues-Thursday: 11-9 pm / Fri & Saturday: 11-10 pm / Sunday: 11-3 pm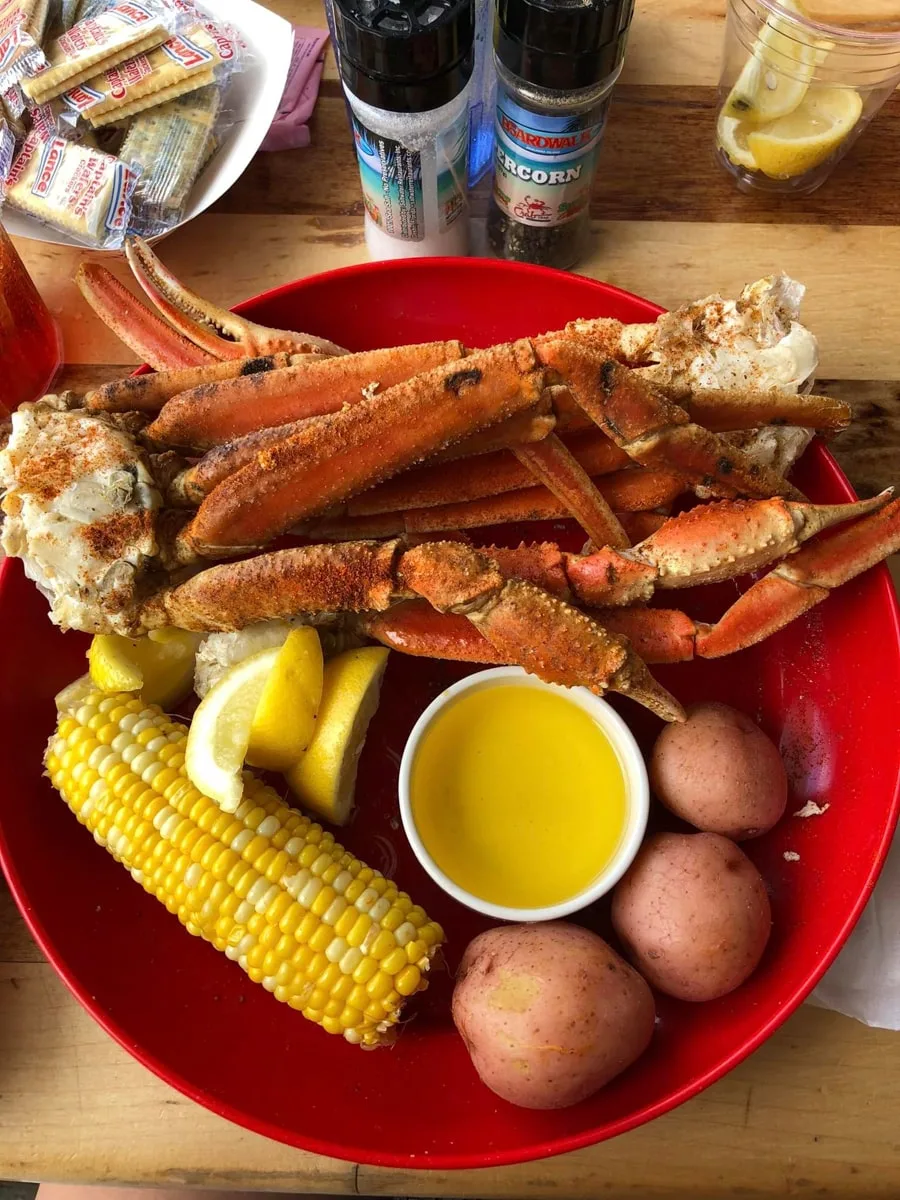 Starting out as a fresh fish market straight from the truck, Bayou Boys is now a full-service restaurant offering fresh seafood "straight from the boat."
You'll be traveling to New Orleans for the day for Cajun-style food such as PO-boys, alligator bites, shrimp creole, and more.
They often travel to Louisiana and bring back fresh seafood, available for you to purchase in bulk. Examples include live crawfish, raw oysters, or even live blue crab.
You'll be ready for your next low-country boil with this fresh seafood!
26. Wellingtons
Style: Southern Fare
Hours: See website for a full list of hours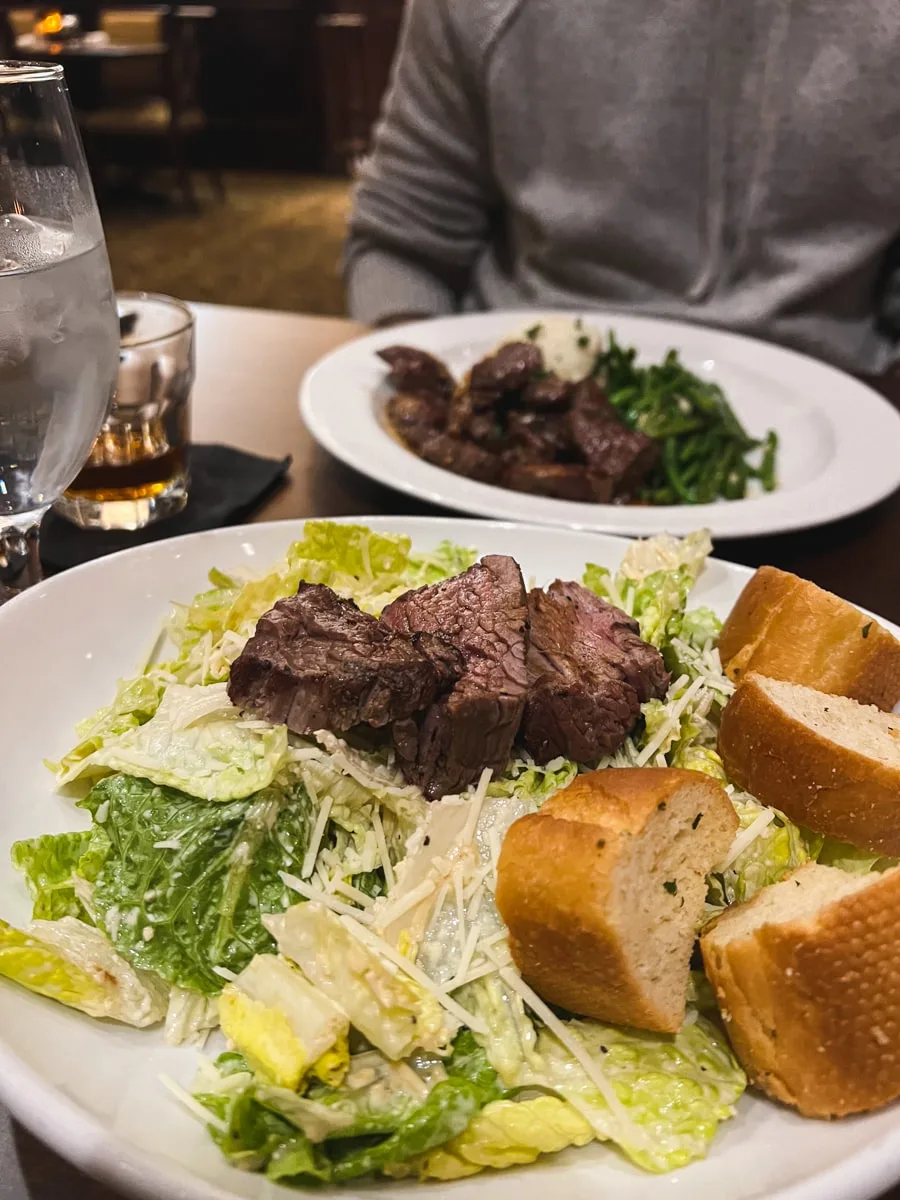 Wellington's Restaurant is located in the famous Carnegie Hotel in Johnson City offering breakfast and dinner daily.
You can find items such as baked brie, a "deconstructed" wellington, crispy catfish, and more.
Wellington's is also known for their Bourbon, as they offer over 200 types of Bourbon in the bar and restaurant.
Also Read: Where to Stay in Johnson City: 7 Best Hotels
27. White Duck Taco Shop
Style: Tacos
Hours: Sun – Thursday: 11:30-9 pm / Fri & Saturday: 11:30 – 10 pm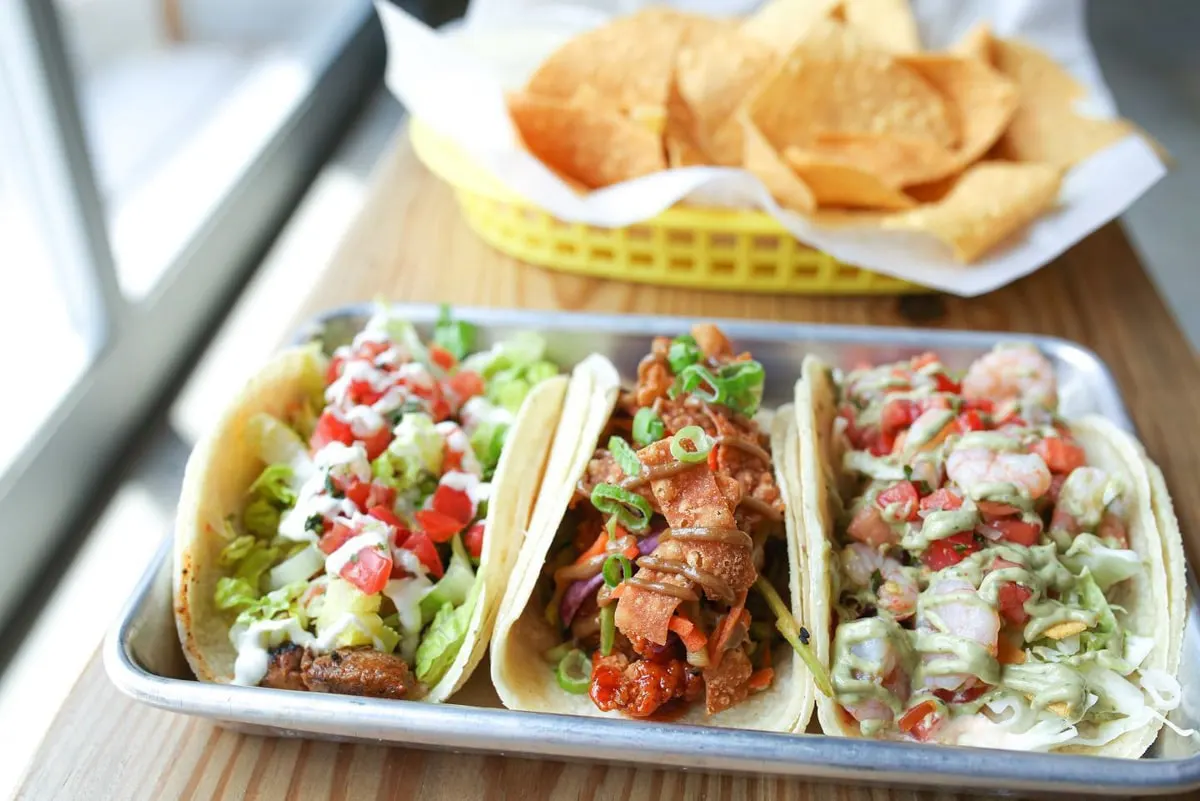 White Duck Taco Shop is located in the same building as Yee-Haw Brewing Company, right in the center of downtown Johnson City.
Order some unique tacos such as Thai peanut chicken, lamb gyro, Bangkok shrimp, or banh mi tofu, to name a few.
They also have great salsa and cheese dip, perfect for snacking while playing a game of cornhole on the patio of Yee-Haw Brewing.
28. Korean Taco House
Style: Korean
Hours: Sun – Tuesday: Closed / Wed – Saturday: 11-3 pm; 4-9 pm
Located in a little hole in the wall in downtown Johnson City, you'll find the Korean Taco House.
This is a hidden gem that everyone should be willing to try as you will find great food and service for a low price.
Try the Ramen or the vegetable dumplings as they are delicious!
This place is also great for those looking for a meal on a budget, as most dishes cost under $10.00.
29. El Charolais
Style: Mexican
Hours: Sunday: 11-9:30 pm / Mon – Friday: 11 – 10 pm / Saturday: 11 – 10:30 pm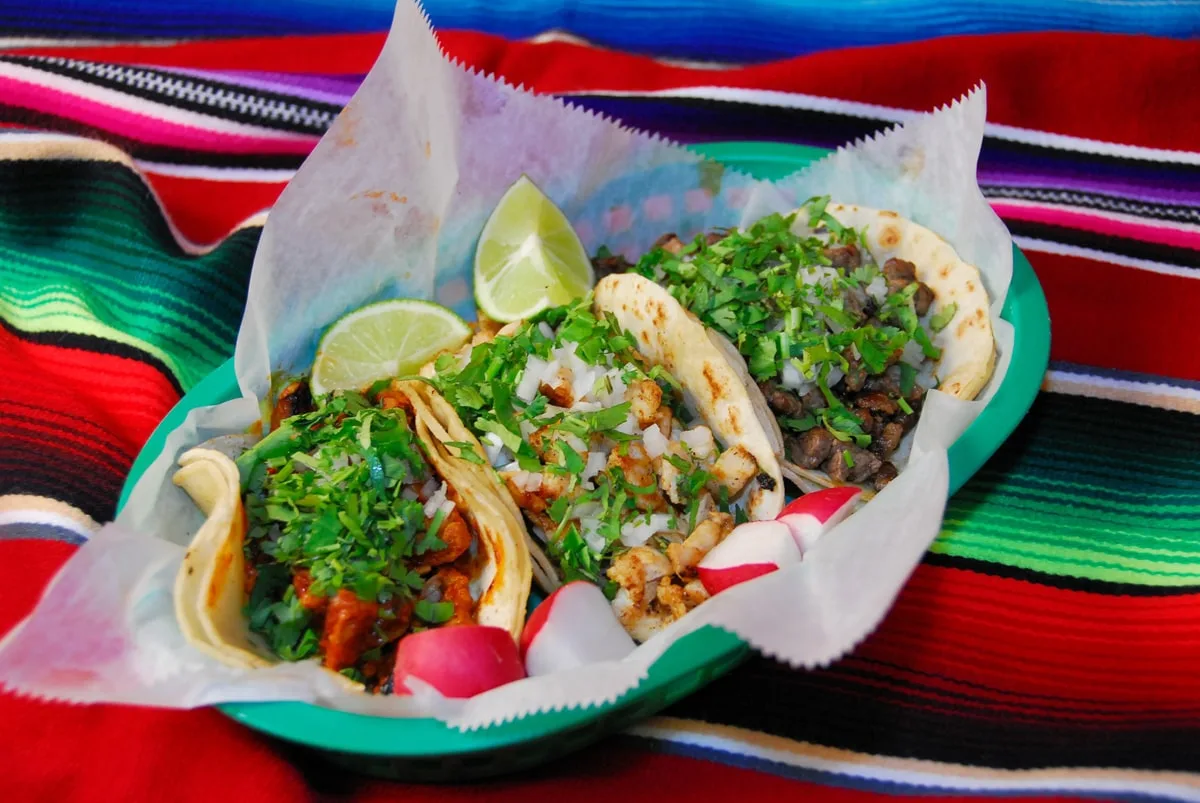 El Charolais is one of the most popular Mexican restaurants located in the Tri-Cites.
There are 3 total locations, but we recommend going to the one near ETSU, located in the same shopping center as Kroger.
This restaurant is usually packed throughout the week and definitely on the weekends, so expect to wait for a table. However, they have great Mexican food and drink specials.
Happy Hour is throughout the week, Monday & Wednesday you'll find margaritas specials, and Tuesday & Thursday draft beer specials.
30. Pal's Sudden Service
Pal's Sudden Service is a MUST-visit fast-food restaurant while you are visiting the Tri-Cities region. This chain is very popular among locals because they offer high-quality and great-tasting food.
Pal's was the first chain restaurant (one of only two) in the United States to receive a Malcolm Baldrige National Quality Award – which "recognizes U.S. organizations in the business, health care, education, and nonprofit sectors for performance excellence."
We recommend trying the Cheddar Rounds (breakfast only), the Big Pal, Sauce Burger, Frenchie Fries, and a Peach or Razzy Tea. They are also the only restaurant that offers a regional favorite soda as a fountain drink, known as Dr. Enuf.
Do you have any recommendations for restaurants in Johnson City? Stay tuned as we add more to this list!
📌 PIN THIS JOHNSON CITY RESTAURANT GUIDE