If you're anything like we are, then you may want to hibernate and stay indoors during the winter season until spring. ❄️
But the city of Knoxville provides plenty of activities and things to do during the winter months that you're sure to enjoy!
Knoxville has plenty of indoor activities to keep you warm plus fun holiday-themed activities sure to get you into the holiday spirit.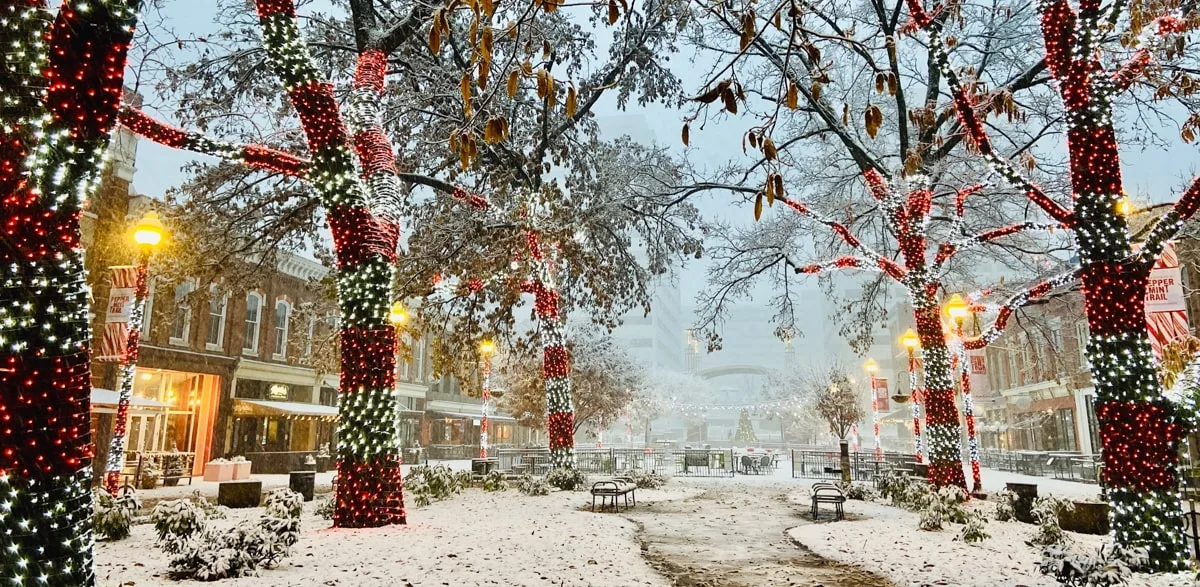 For example, a fun thing to do in Knoxville in winter is to go ice skating — it's so much fun!
Or if you prefer to stay indoors, why not cozy up while catching the Nutcracker show at the Tennessee Theater? If you like sports, you can cheer on the lady Vols basketball team.
You'll find that there are plenty of things to do in the marble city throughout the holidays and winter season.
Read on to see what there is to do in Knoxville during the winter, along with the best places to stay, what to pack, and more!
Festive Things to Do in Knoxville in Winter
1. Watch a Show at the Tennessee Theater
Named the Official State Theater of Tennessee and listed on the National Register of Historic Places, watching a show at the Tennessee Theater is a great activity while visiting Knoxville in the winter.
The theater plays shows ranging from classical music, dance, music performances, Broadway shows, and more.
During the winter months, you'll find events that pertain to the holiday season from the Nutcracker! Magic Of Christmas Ballet to a Drag Queen Christmas performance.
2. See the Zoo Lights at Zoo Knoxville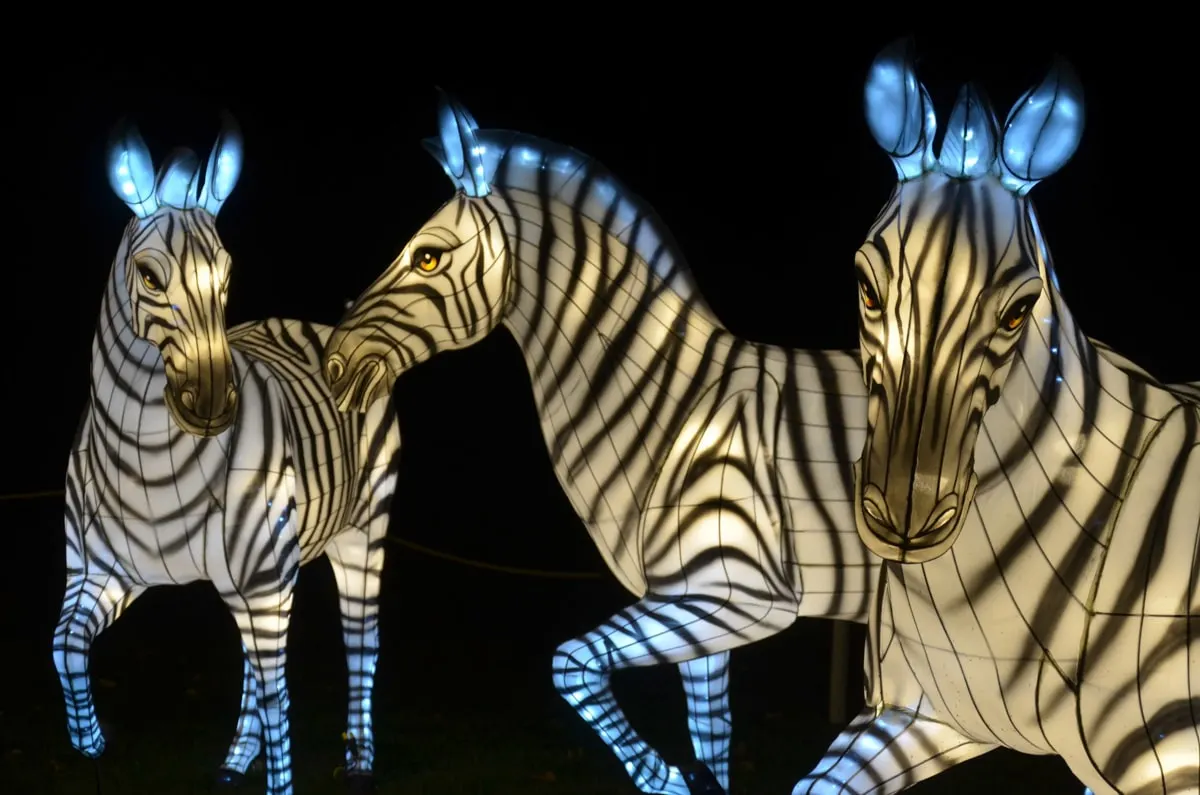 November 25th – January 8th
Zoo Knoxville is a great activity to do any time of the year. However, during the winter months from the end of November to the first week in January, the zoo lights up with twinkling lights and glowing lanterns.
Visiting the Knoxville Zoo would be a fun family-friendly activity during the winter where you'll see the holiday lights and lanterns, among over 800 different animals.
Many of the animals at the zoo prefer colder temperatures and therefore tend to be more active.
They also provide private heated igloo rentals with seasonal cocktails, appetizers, and a server for up to 8 people. Their website also mentions that it would be perfect for a proposal — hint, hint, gentleman!
3. Follow the Peppermint Trail
November 25th – January 8th
If you're in the mood for holiday-themed foods, coffee, cocktails, gifts, and more, then you may want to follow the Peppermint Trail!
Scattered throughout downtown, you'll find peppermint candy stickers on the sidewalk leading you to over 90 businesses featuring a specialty holiday item.
Sip on a candy cane coffee, a peppermint hot chocolate, or even a "Grinch" themed cocktail. See a list of businesses participating in the Peppermint Trail on Downtown Knoxville's Website.
4. Visit the Knoxville Winter Farmers Market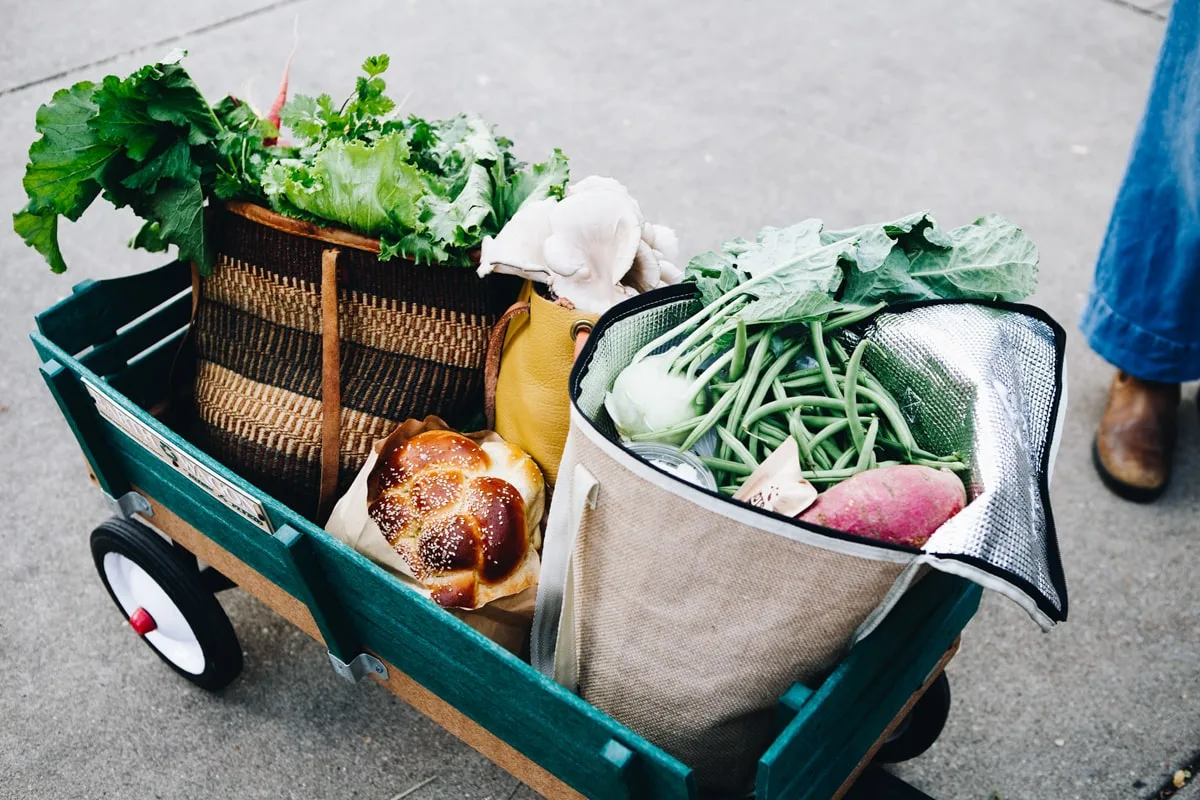 Saturdays / December 3rd – March 25th / 10 am – 2 pm
Shop at the Winter Famers Market where everything sold is either grown, raised, or handcrafted within a 150-mile radius of Knoxville.
Take some things home with you from fresh produce, honey, coffee, plants, and more.
Or buy a few handmade soaps, lotions, jellies, or handcrafted goods — all making great gifts for the holidays!
5. Take a Ride on the Christmas Lantern Express
It may not be as magical as the Polar Express, but the Christmas Lantern Express is fun nonetheless!
Take a 2-hour ride on the Three Rivers Rambler train from downtown Knoxville to the Tennessee River while enjoying festive decorations, snacks, and stories.
Who knows, maybe it will start snowing when you hop on board.
This would be a great activity for kids as Santa may make an appearance — ready to listen to those Christmas wishlists.
6. Chocolate, Chocolate, and More Chocolate
Have a sweet day at the ChocolateFest — a festival full of chocolate, sweets, and treats from various chocolatiers, bakeries, restaurants, and other vendors.
The ChocolateFest would make a perfect early Valentine's date or a great spot to purchase those chocolatey gifts for that special someone.
7. See the Holiday Festival of Lights
Daily / December 1st – 31st / 6 pm – 9 pm
The Holiday Festival of Lights occurs nightly during the month of December at The Cove at Concord Park.
The Cove's three-quarter-mile greenway is lit up with Christmas lights that dance and light up to the holiday music.
Seeing the Holiday Festival of Lights is completely free — making this a fun and cheap activity during the winter in Knoxville.
8. Ring in the New Year at the Knoxville Sunsphere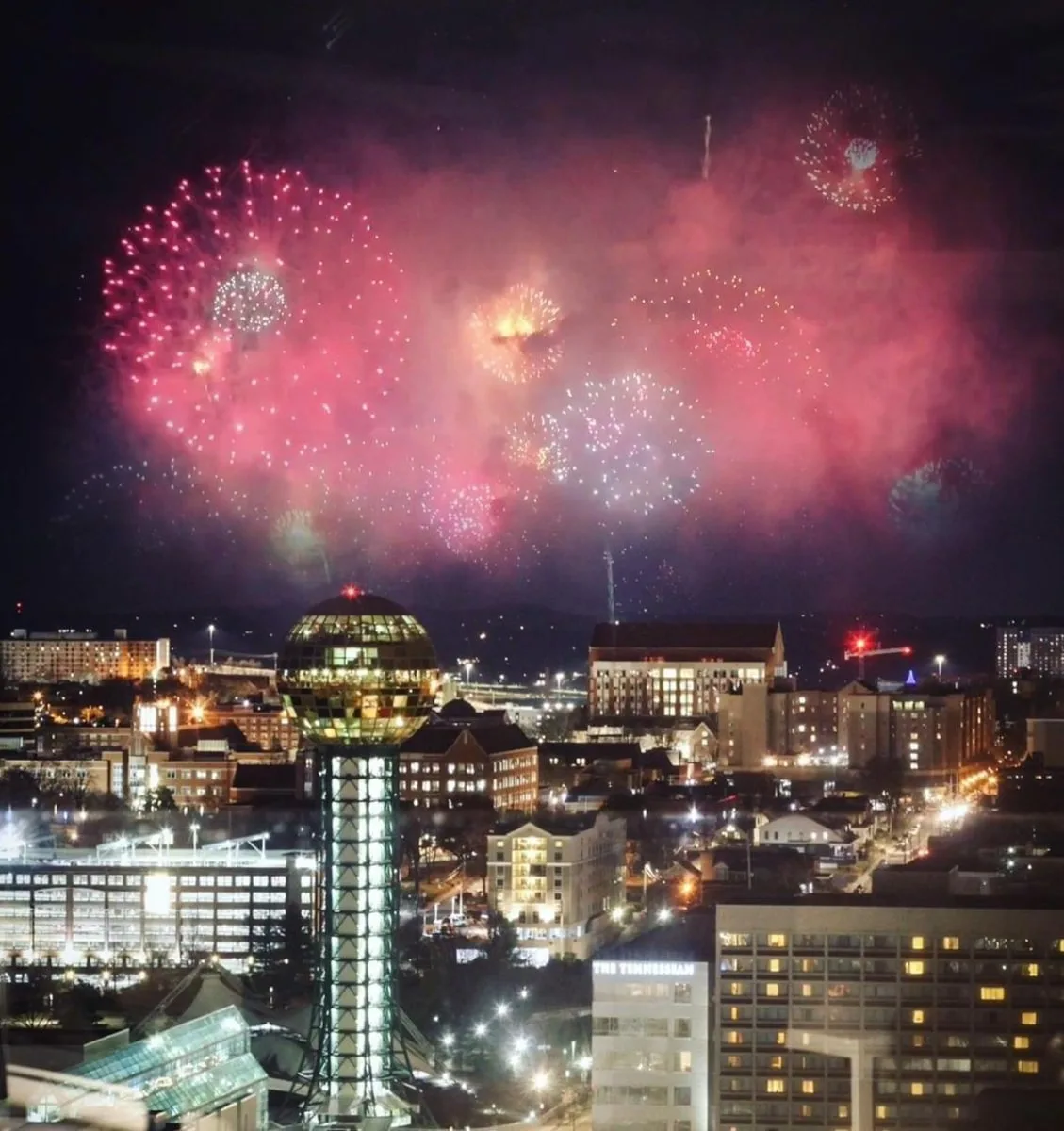 Celebrate the beginning of a New Year (or the end of one) at the Knoxville Sunsphere.
Hang out at the World's Fair Park listening to live music, eat from a variety of food trucks, and then finally watch the ball drop from the Sunsphere when the clock strikes Midnight.
Happy New Year!
9. Eat at The French Market Crêperie
Travel to France for breakfast, lunch, or dinner at The French Market Crêperie.
Enjoy authentic sweet or savory crêpes or a croissant or baguette sandwich.
The flour that is used is imported directly from France — making the crêpes as close as you can get to enjoying breakfast in Paris.
Also Read:
10. Go Ice Skating
There are a few places you can go during the winter in Knoxville to practice your ice-skating skills.
The Ice Chalet is an indoor facility providing ice skating, hockey, and curling. Sign up for skating school or attend a public session and skate the night away.
Or skate underneath the twinkling lights at Holidays on Ice (November 25th – January 2nd), located in the heart of downtown Knoxville on Market Square.
11. Cheer on the Vols Basketball Teams
Cheer on the Men's Vols or Lady Vols basketball team at the University of Tennessee.
Games begin in late October and continue through the beginning of March.
Don't forget to don your orange apparel!
12. Escape the Cold in an Escape Room
Escape rooms are always a fun activity, especially with a group of family or friends.
If you're looking for an activity to do indoors during the winter in Knoxville, then an escape room may be it!
Knoxville has two major escape rooms to choose from:
Escape Game Knoxville (Downtown Location) — Choose from 4 different escape rooms, including the holiday-themed room "Operation: Save Christmas."
Breakout Games — Escape from one of the 7 escape rooms offered here, including the famous "Clue" board game-themed room.
13. Go Bowling at Maple Hall
Another fun indoor activity during winter in Knoxville would be to go bowling at Maple Hall.
Maple Hall provides a "spirited bowling experience" where one can enjoy a game of bowling in a relaxed atmosphere. Features include a full bar, HD TVs in every corner, full-sized board games, a cocktail lounge, and more.
They also offer delicious food for dinner. View the Menu.
14. Visit the Women's Basketball Hall of Fame
The Women's Basketball Hall of Fame has been open since 1999 and is the "only facility of its kind dedicated to all levels of women's basketball."
The Hall of Fame honors those who have contributed to the game of women's basketball.
If you love basketball, specifically the Lady Vols, you must visit!
15. Sample Craft Beer at Pretentious Beer Co.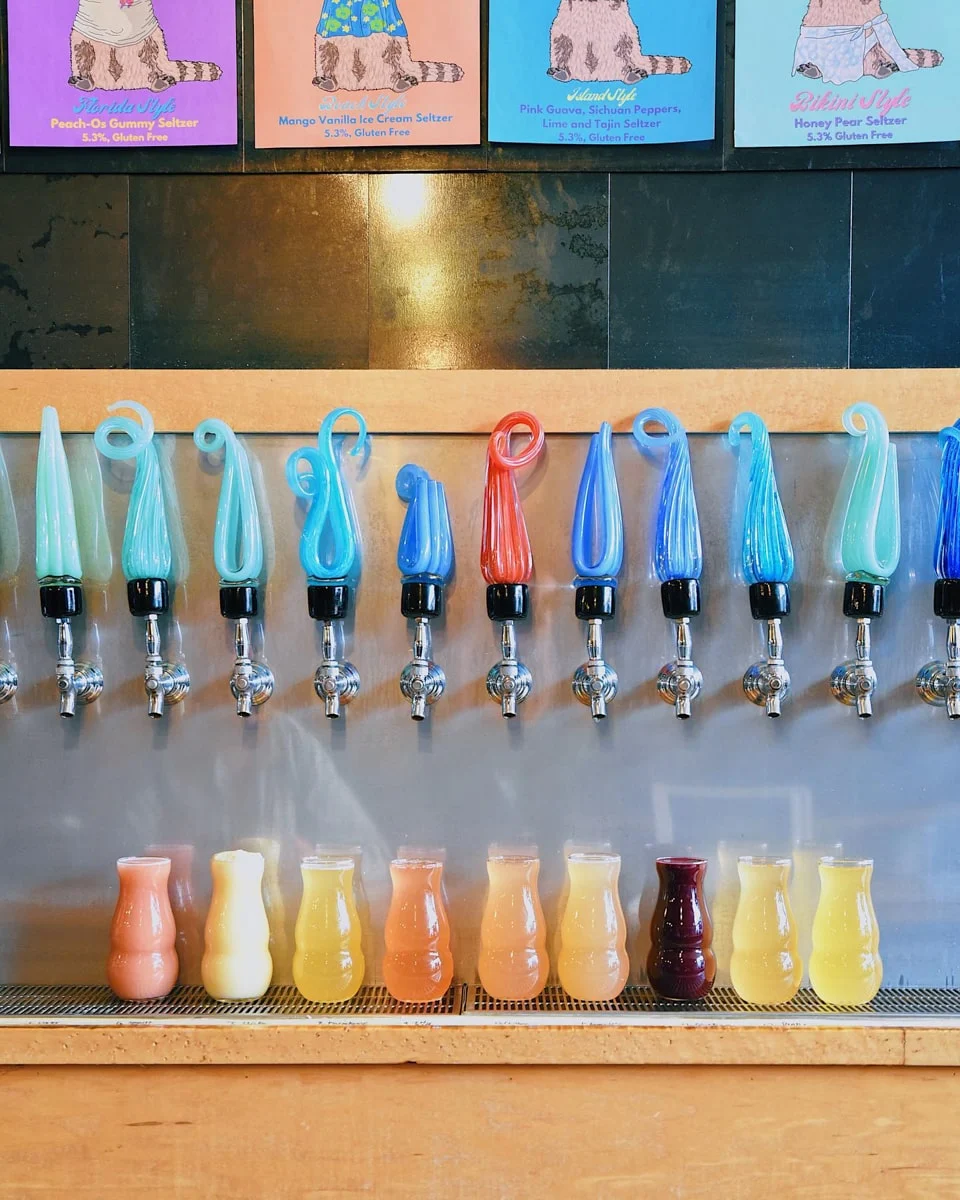 Pretentious Beer Co. stands out from other Knoxville breweries because they serve their craft beer in handcrafted glassware made from their very own glass-blowing studio, Pretentious Glass Co.
This brewery is located in Old City and focuses on craft beer, kombucha, and craft soda.
You can also find live music and karaoke on certain nights. Visit the Pretentious' Facebook page for upcoming events.
16. Visit the Knoxville Museum of Art
The Knoxville Museum of Art specializes in historic art pieces from the East Tennessee region.
Admission to the KMA of always free, making this a cheap thing to do in Knoxville.
Looking for more activities in Knoxville year-round?

✨ Read More: Best Things to Do in Knoxville ✨
Best Places to Stay in Knoxville in Winter
1. The Oliver Hotel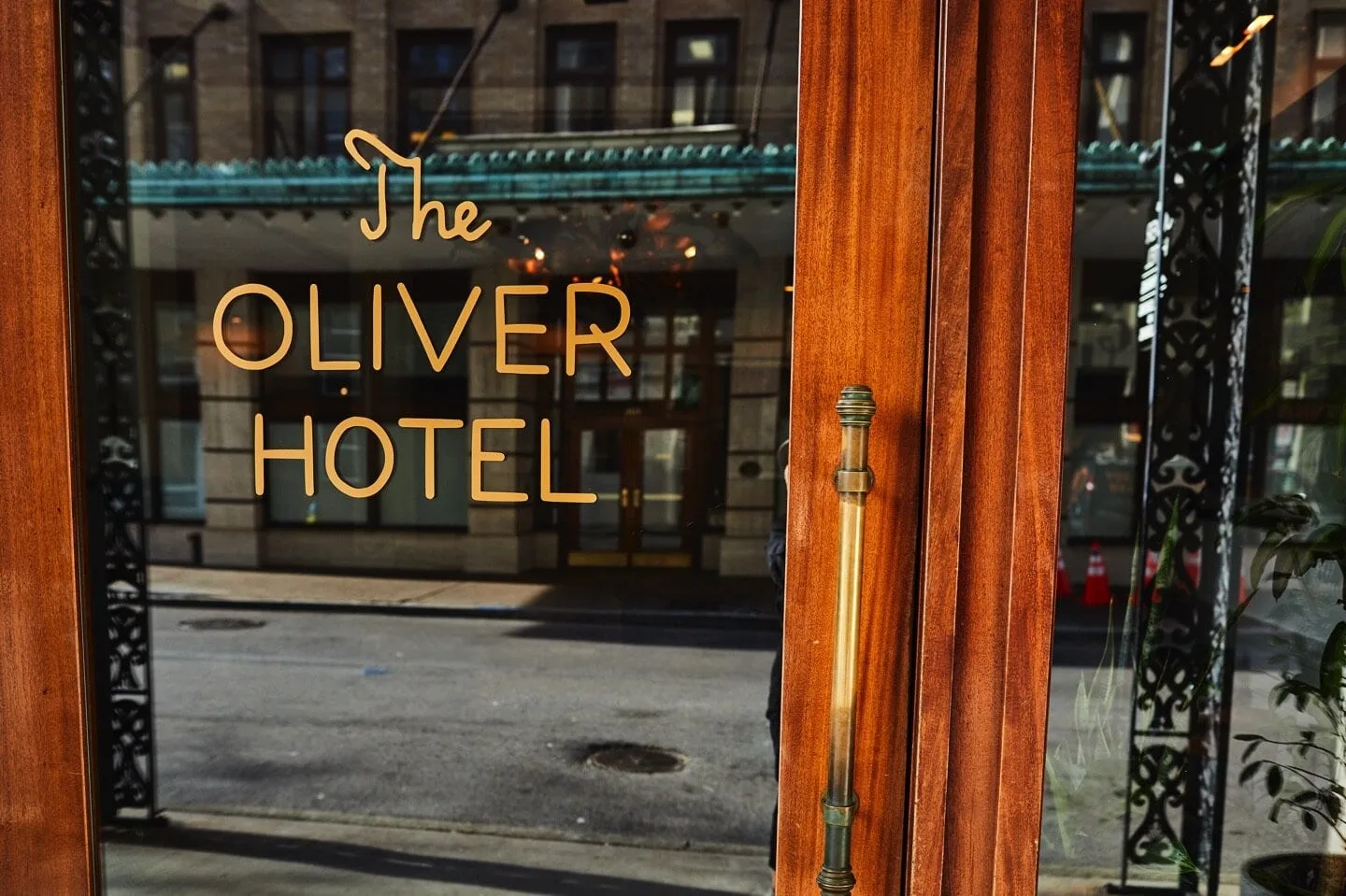 The Oliver Hotel is a charming boutique hotel in the center of downtown Knoxville near Market Square.
Its close proximity to many shops and restaurants makes it a great place to stay in Knoxville in the winter as you will walk less and enjoy more!
If you are looking to stay in for the evening, the hotel features 2 on-site restaurants and a speakeasy.
This would also be the perfect stay for a romantic weekend in Knoxville or for Valentine's Day.
➡️ Book your Stay at the Oliver Hotel
2. The Tennessean
The Tennessean is a four-star luxury hotel in downtown Knoxville within view of the Knoxville Sunsphere.
The location is conveniently located and is within walking distance to the Knoxville Museum of Art as well as shopping, dining options, and more.
Splurge with the Panoramic King Guestroom — which features a panoramic view of downtown Knoxville, World's Fair Park and Sunsphere, and The University of Tennessee.
The hotel also provides an on-site bar and restaurant, The Drawing Room, serving fresh and locally-sourced food.
➡️ Book your Stay at The Tennessean
3. Hyatt Place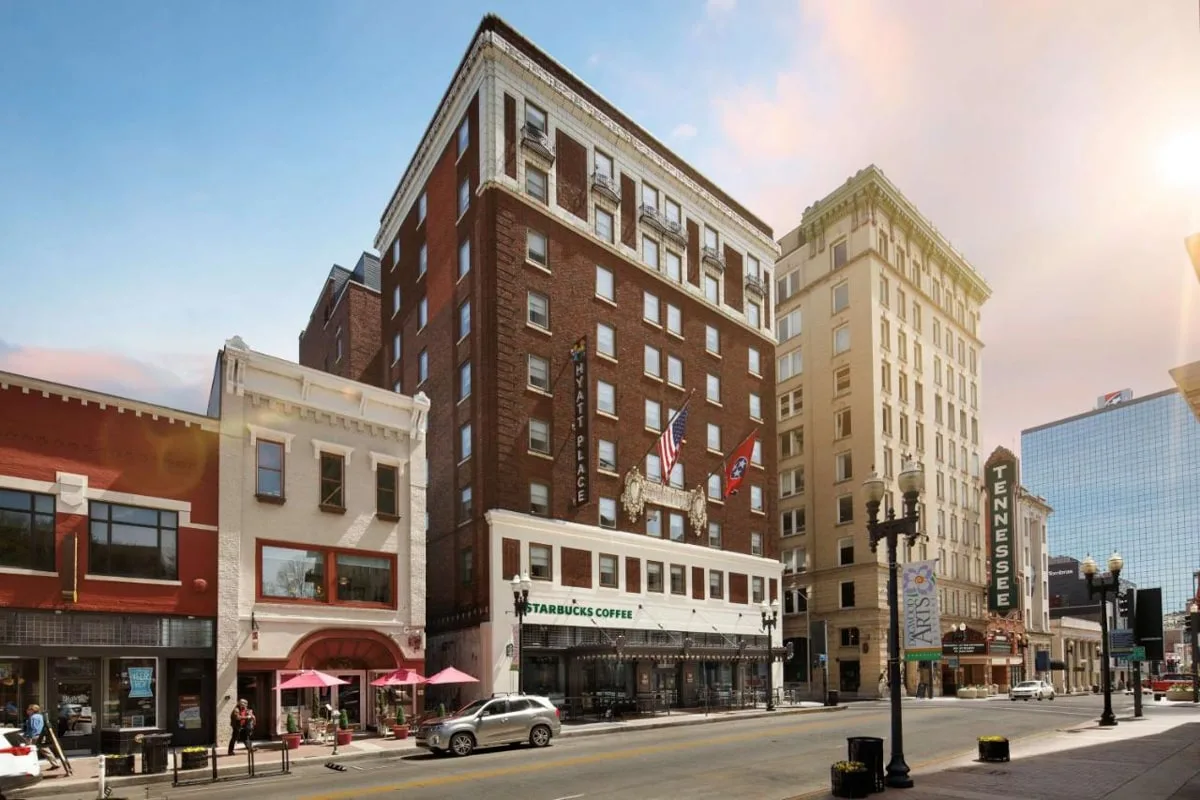 Another great place to stay in Knoxville during the winter would be at The Hyatt Place.
This hotel is on South Gay Street, putting you within walking distance of many historic sites, lively bars, and restaurants.
The Hyatt is a little cheaper than the alternative options above and averages at approximately $170 per night and also offers free breakfast.
➡️ Book your Stay at the Hyatt Place
See Also: Where to Stay in Knoxville: 11 Best Hotels in The Marble City
What to Expect in Knoxville in Winter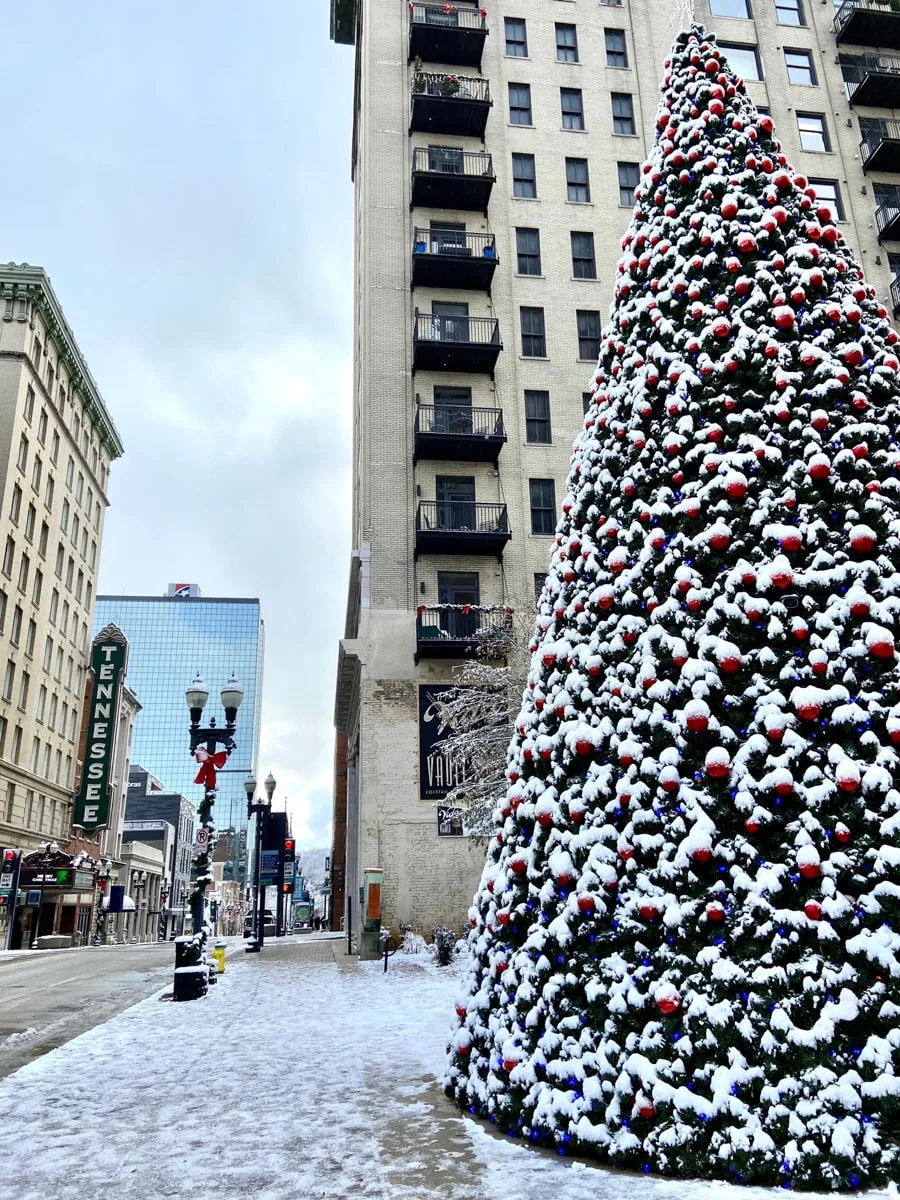 The average temperature of Knoxville during the winter is approximately 40 degrees. However, East Tennessee temperatures during the winter can vary drastically from day to day.
One day it may be 32 degrees with an icy wind chill, and the next day you'll see a high temperature of 62 degrees — making you want to break out the short sleeve shirts.
Always pack your essentials for winter including a coat, boots, pants, etc.
We also suggest packing something a little lighter, such as a short-sleeve shirt and a light jacket.
Bring an umbrella as well because you never know when the rain (or wet snow) will make an appearance.
Do you have any suggestions on what to do in Knoxville during the winter season? Let us know in the comments!
Looking for the best places to eat while visiting Knoxville?

Read more 👉 The 15 Best Restaurants in Knoxville
🎄 PIN & SAVE FOR LATER