Bristol, TN-VA was recognized as the Birthplace of Country Music by U.S. Congress in the year of 1998 and is a great city to visit as it has an array of things to do and see.
Bristol is divided between the two states of Tennessee and Virginia and even has a famous street called "State Street" where you can literally stand in two states at once!
This city has a lot to offer including some great restaurants and dining options, accommodations, entertainment, and more — all combining as some of the best things to do in Bristol TN-VA.
Keep reading to discover all the fun things to do in Bristol, Tennessee-Virginia!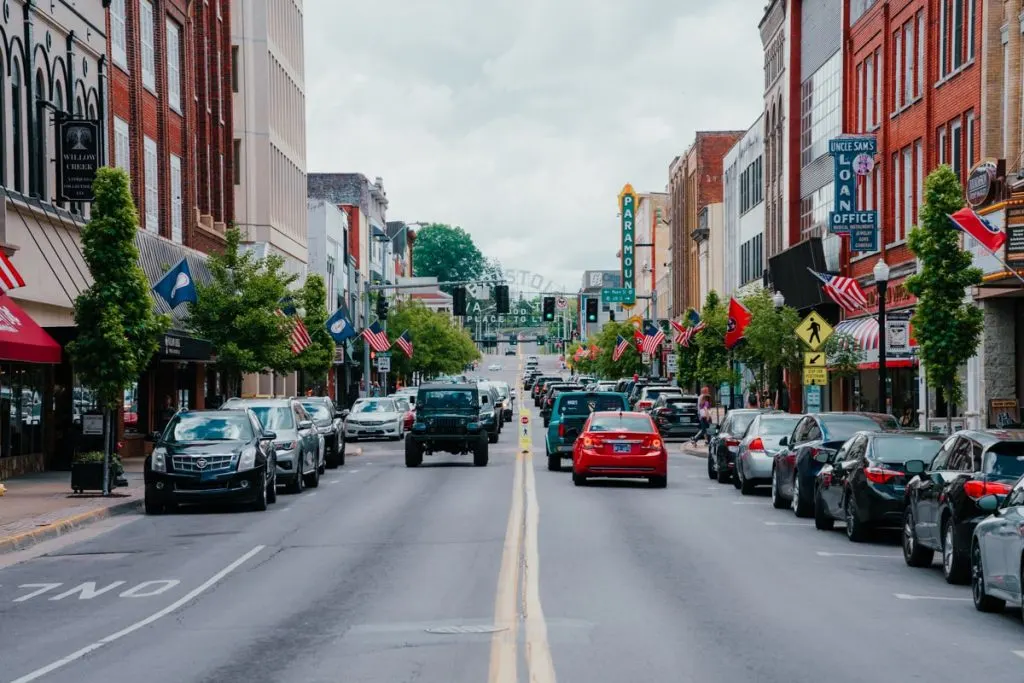 Best Things to Do in Bristol, TN-VA
1. Visit The Birthplace of Country Music Museum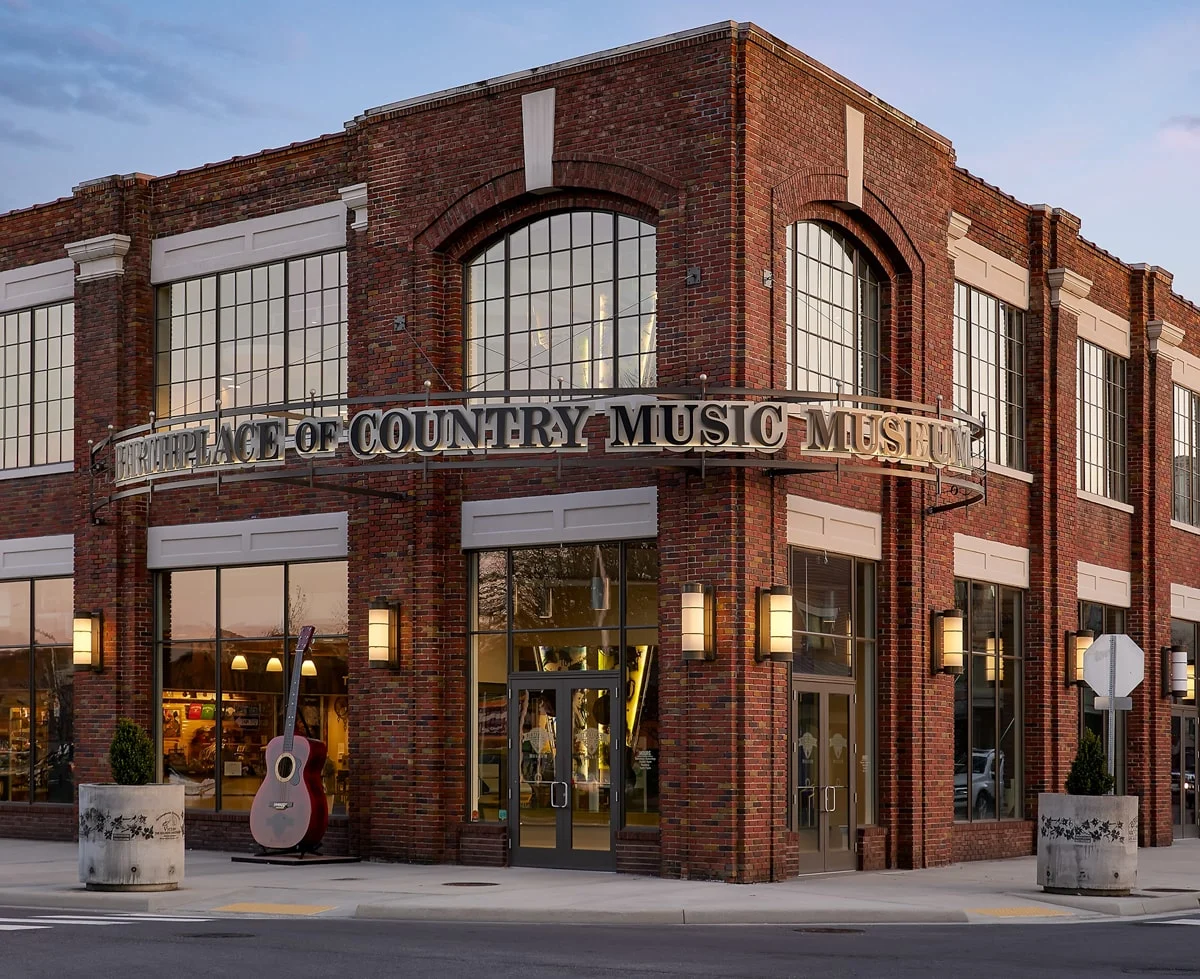 The Birthplace of Country Music Bristol Museum is an affiliate of the Smithsonian Institution and a winner of many awards including the "Best Pop Culture Museum" voted by USA Today, so visiting it is a top thing to do in Bristol, TN-VA!
This museum tells the story of the famous 1927 Bristol Sessions, referred to by Scholars as the "big bang" of country music. Enjoy creative theater experiences, interactive displays, educational programs, music performances, community events, and more.
"These recordings in Bristol in 1927 are the single most important event in the history of country music."

– Johnny Cash
2. Stay at The Bristol Hotel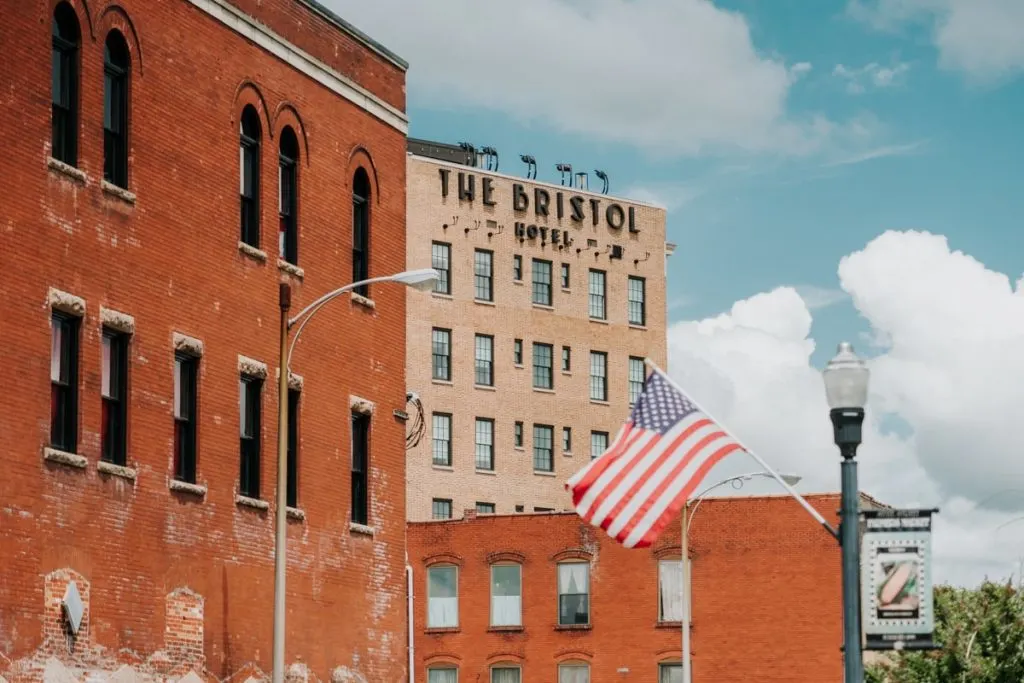 Average Price per Night: $120-$220
Pet Friendly: Yes
Voted the #10 Hotel in the U.S. by Travel & Leisure, The Bristol Hotel is one of the best places to stay in Bristol. The hotel is located just a block away from State Street—the famous street in Bristol that divides Tennessee and Virginia.
Constructed in the year 1925 and originally built as a hotel, this building was converted into the Executive Plaza office building during the 20th century before it was again converted back to a hotel.
Now, the charming 65-room boutique hotel offers a rooftop bar, street-front dining, and a beautiful ballroom for special events.
The Lumac's Rooftop Bar is a popular spot at this hotel as it provides beautiful views of the Appalachian Mountains and offers drinks from small-batch brews, barrel-aged whiskeys, and more.
You can also enjoy a delicious breakfast or dinner at the full-service, on-site restaurant called Vivian's Table. Menu items include beef tenderloin, rainbow trout, cajun pasta, and more.
This hotel is highly accommodating for pet owners as they provide pet beds, leashes, water bowls, and a puppy snack at check-in. Pet fees are $75 per pet (up to two pets).
🏨 Click here to reserve your room at the renowned Bristol Hotel!

Also Read: Where to Stay in Johnson City, TN
3. Attend the Bristol Rhythm & Roots Reunion Music Festival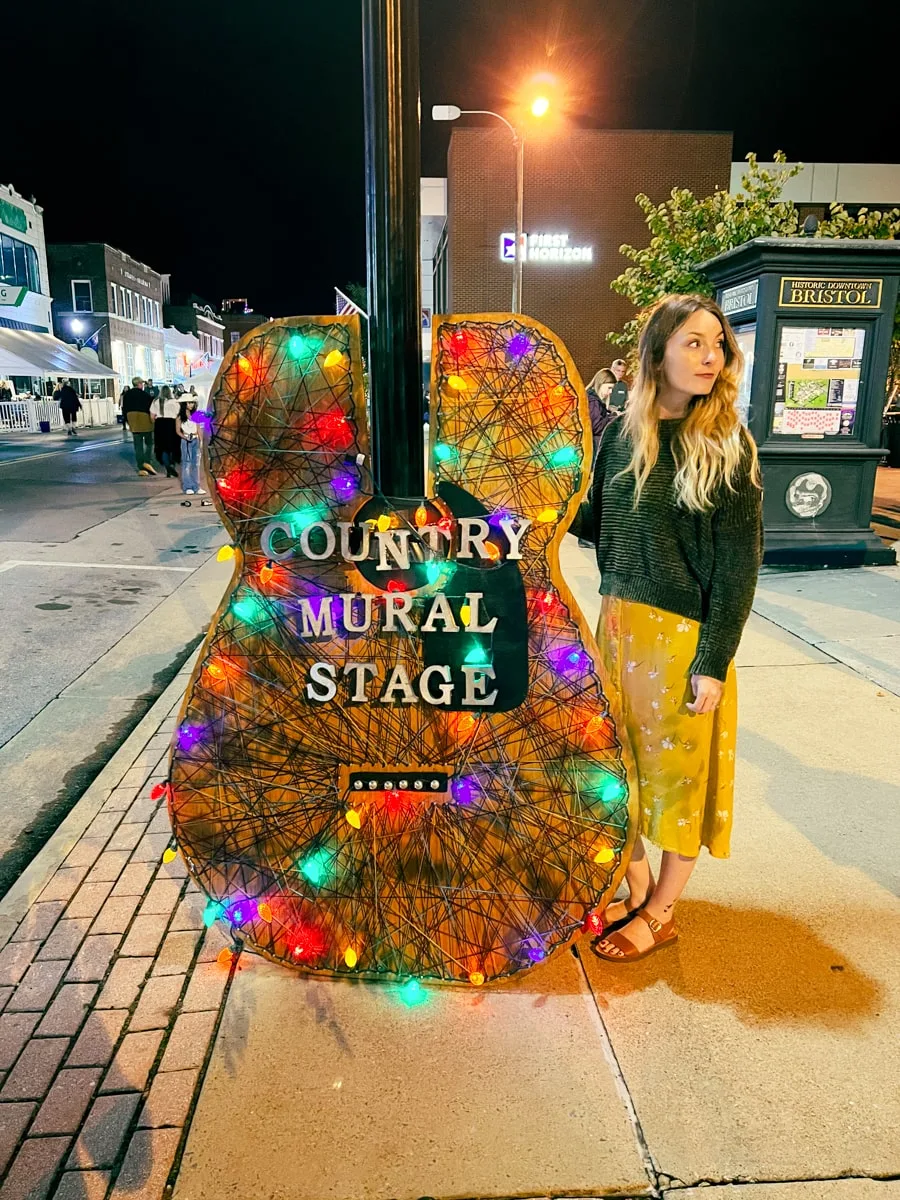 The Bristol Rhythm & Roots Music Festival has been a top hit as one of the best things to do in Bristol since 2001. This festival celebrates Bristol's history and heritage of being the Birthplace of Country Music by providing the community with…. live music!
Rhythm & Roots is a three-day music festival held in downtown Bristol featuring genres such as Americana, country, bluegrass, rock, blues, and more. You can find close to 100 acts stretched out on over a dozen outdoor stages and indoor venues along famous State Street.
If you are looking to attend this fantastic music festival, look at staying at one of the hotels located on State Street (booking fast!) or consider camping. Camp passes begin Thursday-Monday and can be purchased for tent camping, RV camping, or pop-up campers.
*Next Event: September 9-11th, 2022. Click here for tickets.
4. Play Slots at the Bristol Casino: The Future Home of Hard Rock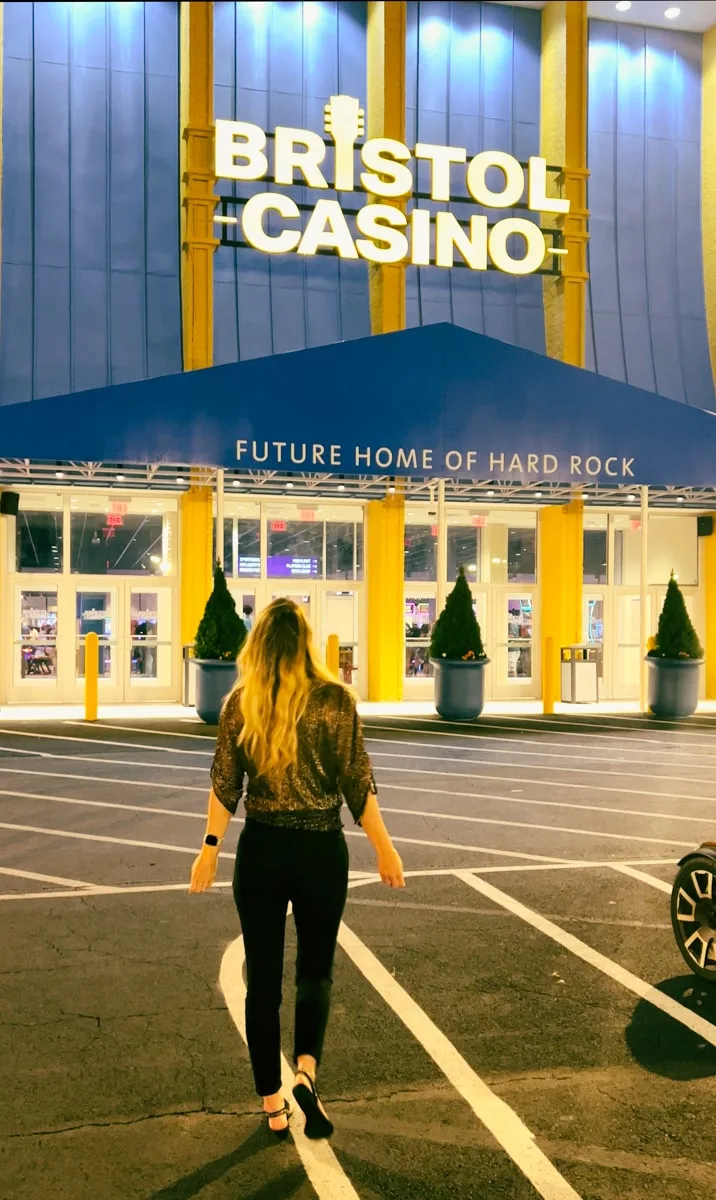 The Bristol Casino recently opened in July 2022, providing Bristol and the surrounding areas brand new entertainment available all hours of the day.
The casino itself offers over 800 slot machines, 21 game tables, 3 restaurants, Hard Rock Sportsbook, and Rock shop.
Construction is still ongoing as The Bristol Casino will soon become the Hard Rock Hotel & Casino Bristol, coming in the summer of 2024.
Play a variety of slot machines or try your hand at Blackjack! 🎰
When gambling, set a dollar limit and stick to it. And remember, the house (usually) always wins — but good luck!!
5. Grab Dessert at Blackbird Bakery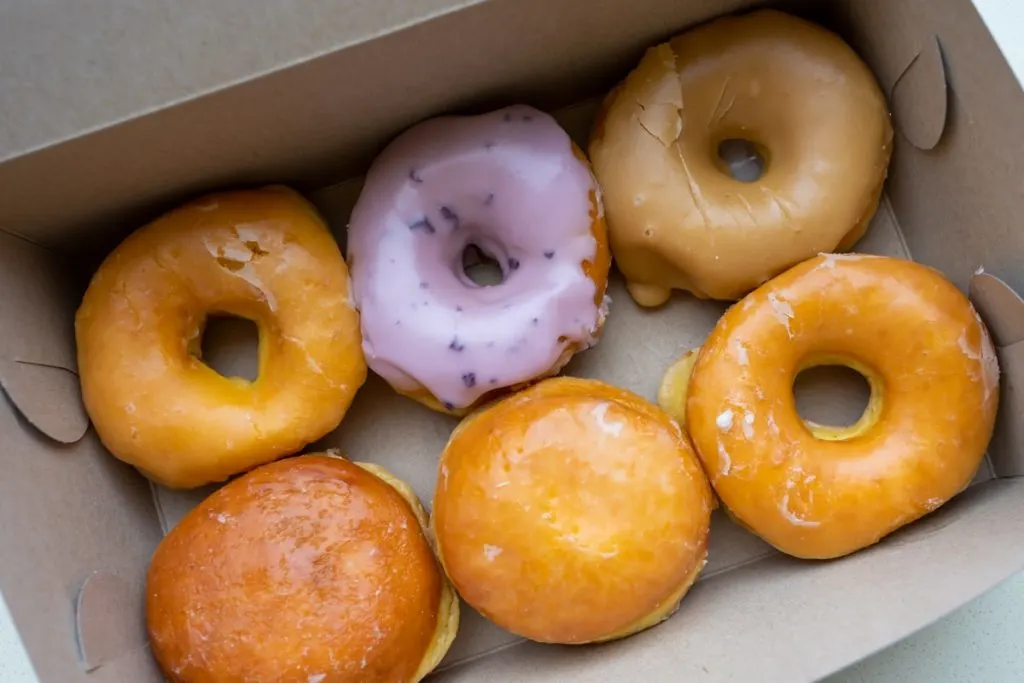 You'll find all the locals of Bristol at the Blackbird Bakery as this place has some of the best desserts in town.
Specializing in delicious doughnuts, they also serve other pastries and desserts such as brownies, cupcakes, cheesecakes, pies, fresh-baked bread, handmade ice cream, and more!
Stop by on your weekend getaway to Bristol, or if you're a local, on your way to work in the morning as they also brew fresh coffee and tea, and also make smoothies.
6. Catch a Show at the Iconic Paramount Bristol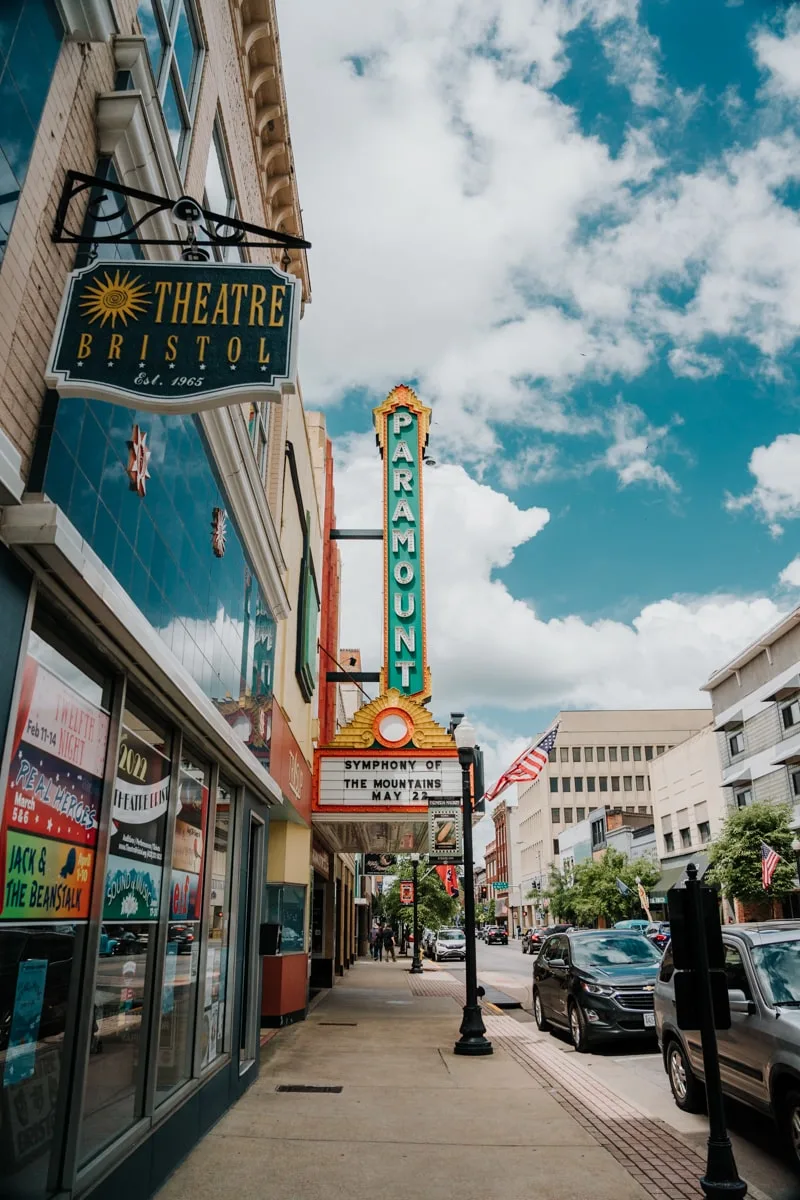 Right in downtown Bristol is the historic and lavishly-decorated Paramount Bristol arts center and the children's community theatre, Theatre Bristol.
Paramount Bristol is a multi-use performing arts center that has been a staple in the twin city's cultural scene for over 90 years. Watching a live show is an unmissable thing to do in Bristol!
The next door Theatre Bristol, founded in 1965, is primarily a community theatre that aims to reach children performers and audiences. Visit their website for upcoming shows and auditions.
7. Watch a NASCAR Race at Bristol Motor Speedway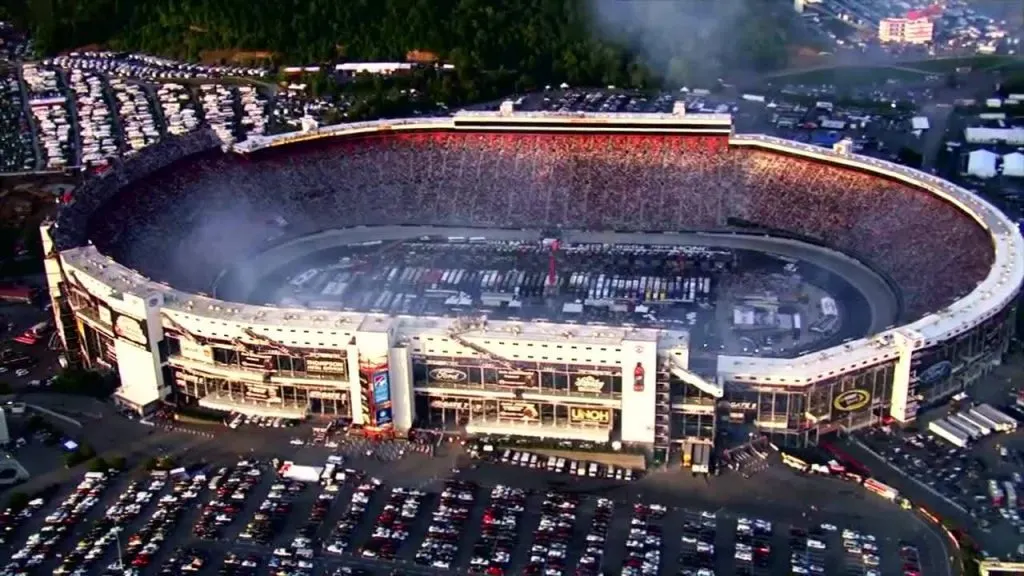 Attracting fans from across all 50 states and over a dozen countries, the Bristol Motor Speedway is one of the world's most popular racetracks. So, of course, watching a race is a must-do activity in Bristol (at least once!).
You'll know there is a race around the corner when you spot the thousands of campers parked along the side of the highway and throughout the surrounding grounds.
The NASCAR Sprint Cup is usually held in the months of April and August. Click here to purchase tickets.
8. Grab a Pint at State Street Brewing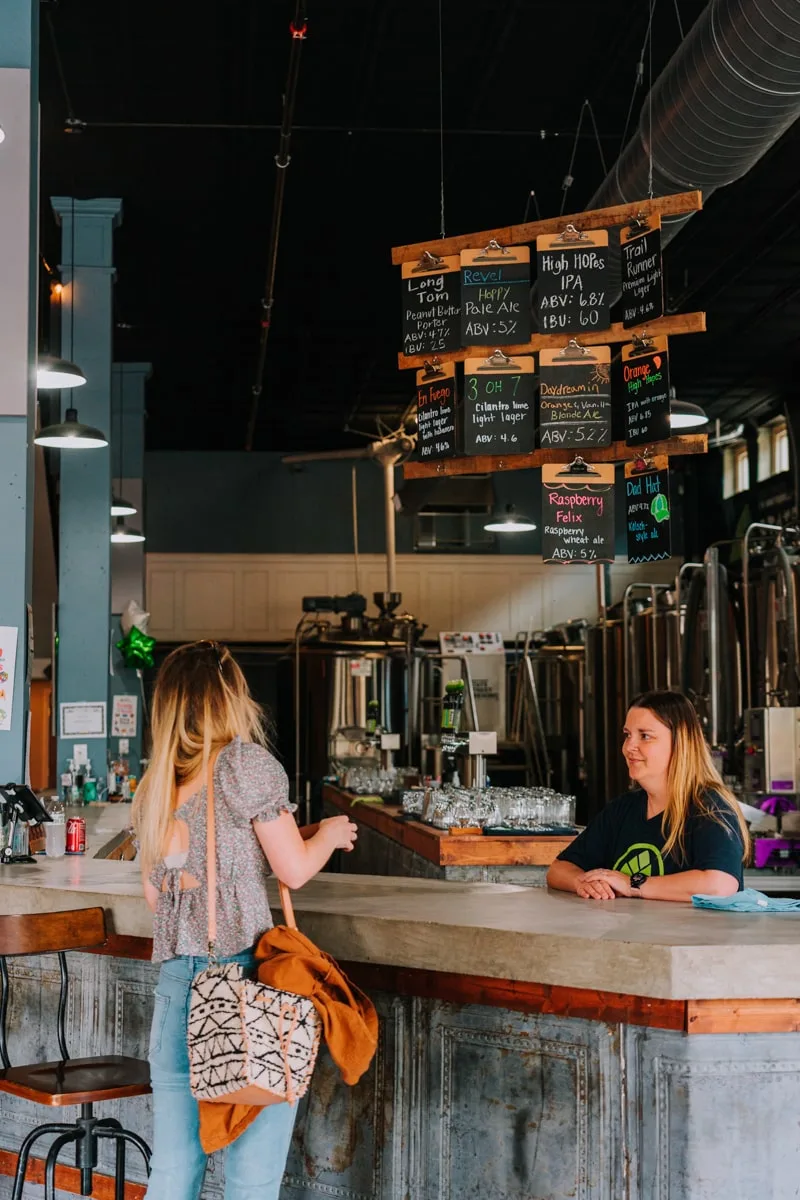 State Street Brewing is an awesome brewery and taproom located right on… you guessed it, State Street. This brewery offers craft beers from lagers to porters, including small batches of unique flavors.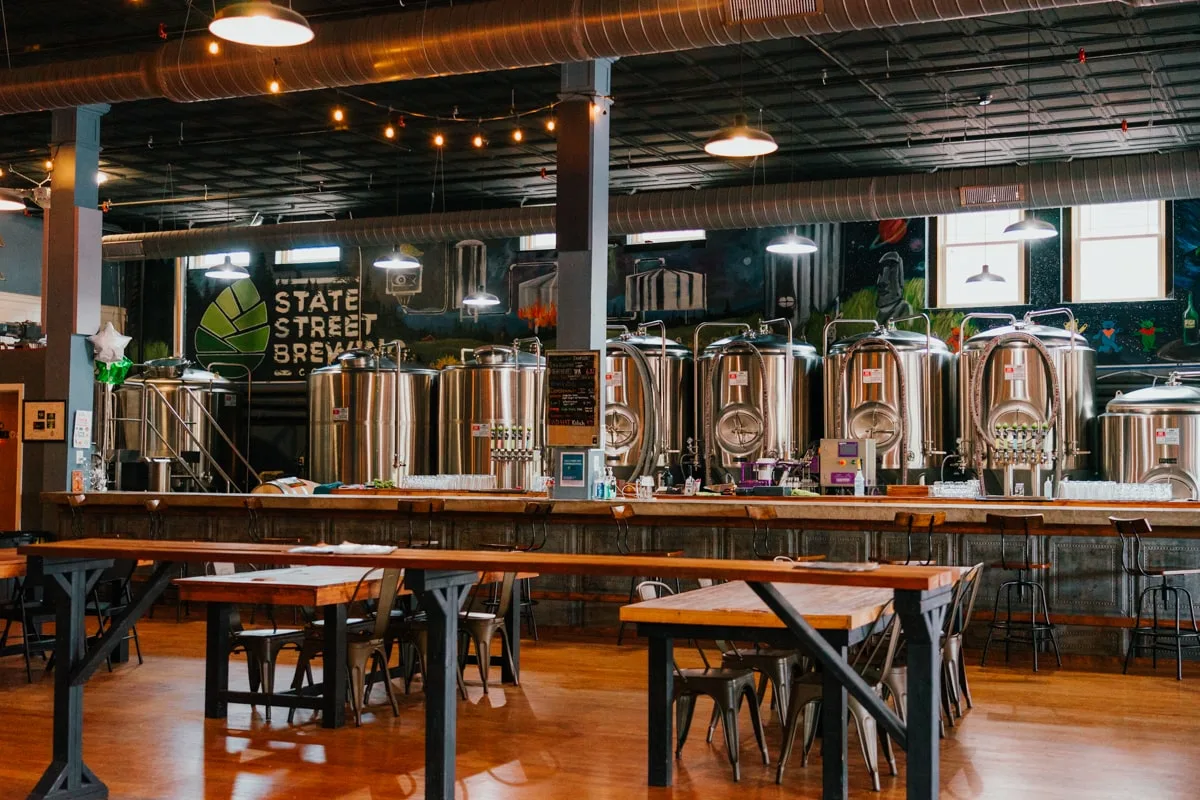 This brewery has a large indoor area offering fun (and free) activities and games such as foosball, ping pong, skeeball, and more.
Some of the beers we have sampled here include the Mango Rif'd — an IPA with fresh mango and the Sour Pour — a sour ale brewed with tart cherries.
🍺 Looking for more places to drink a pint? Read our guide to the best breweries in Bristol TN-VA.
9. Eat Lunch at Bristol Gardens and Grill
Bristol Gardens & Grill is a highly underrated place to grab lunch or dinner in Bristol.
This restaurant uses locally sourced pork, beef, chicken, etc, smoking all the meats on-site in their homemade pits. They also grow fresh produce and herbs in their greenhouses located behind the restaurant, providing you with the freshest ingredients possible.
BGG also makes their own hot sauces from the peppers they grow in their greenhouse – including Habaneros, Thai Chiles, Carolina Reapers, Jalapeños, and more.
10. Enjoy Outdoor Activities at Steele Creek Park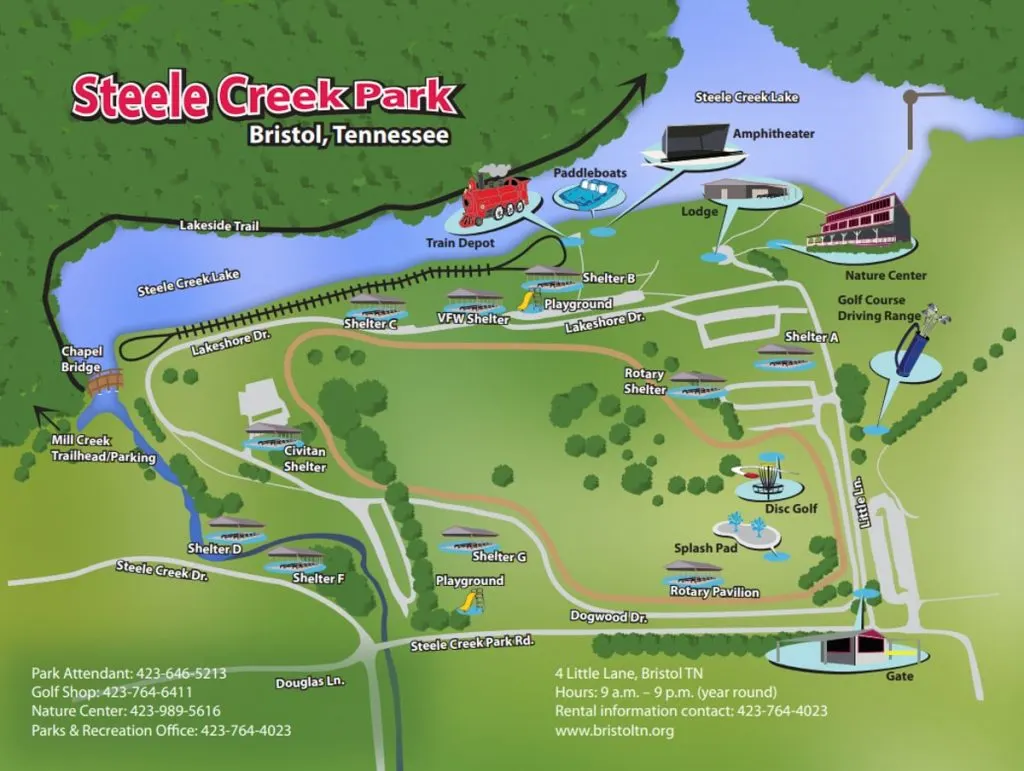 Steele Creek Park is a 2,200-acre lakefront park offering great outdoor activities for the whole family to enjoy. Enjoy the day paddleboarding, playing disc golf, biking through the nature trails, going to the driving range, riding the mini train, and more — all with beautiful views of Steele Creek Lake.
If you get too hot during the day, take a tour of the Steele Creek Park Nature Center — an educational facility showcasing the history and beauty of the Appalachian Mountains.
A popular activity at Steele Creek Park is riding the Mini Steele Creek Express. This train is a fun activity for all ages, providing sights of Steele Creek Park and the lake.
11. Sample Spirits at Lost State Distilling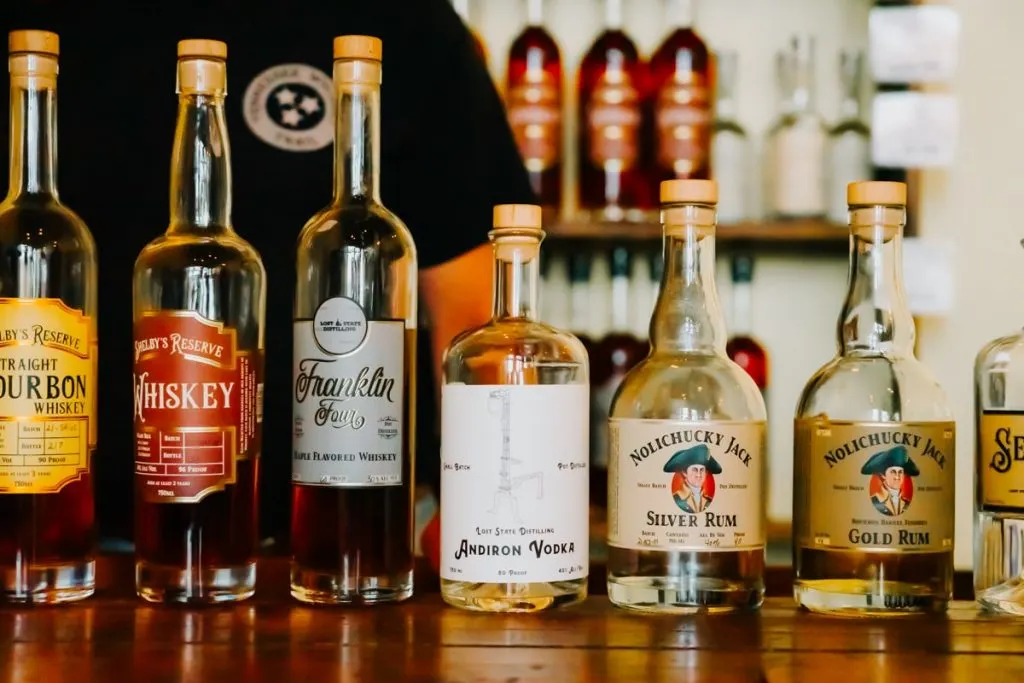 Lost State Distilling is a family-owned craft distillery located in downtown Bristol, TN.
This distillery was voted America's Best New Craft Distillery by USA Today, so we definitely recommend making a stop if you are in town!
Spirits crafted here include Gin, Rum, and Tennessee Whiskey. Tastings and distillery tours are offered here daily, making it a great day activity while visiting Bristol, TN.
Also Read: Where to Drink Like A Local in Johnson City: 8 Best Breweries
12. Watch a Movie at the Twin City Drive-in Theater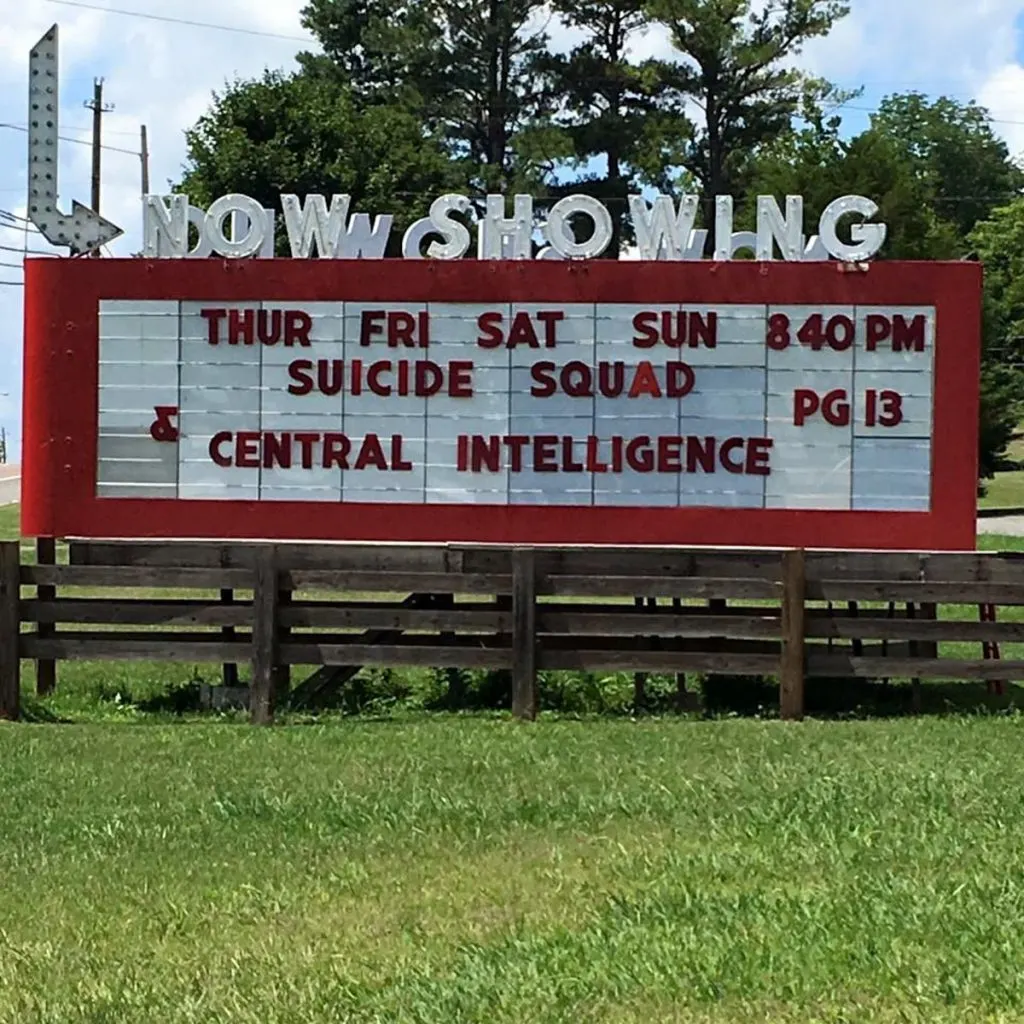 Twin City Drive-in Theater has been showing movies to the public since the year of 1949 and is a fun and cheap thing to do in Bristol.
Movies are shown on the weekends and usually involve a double feature—showing two movies in one night. They offer concessions during showtimes, providing food and snacks such as hot dogs, pizza, nachos, popcorn, candy, and sodas.
Tickets: (Cash Only)
4 & Under – FREE!
5 thru 10 – $5.00
11 and Up – $8.00
There is also an on-site campground that is open throughout the week and on weekends when there is a scheduled race at the Bristol Motor Speedway.
13. Enjoy a Scrumptious Dinner at J. Frank's Restaurant
J. Frank is located in the heart of Bristol in a beautiful Victorian-style home that was built in the year 1850.
You will find a unique atmosphere and dining experience along with some of the best food you can find in Bristol. Take a glance at their menu as they specialize in steak, seafood, and craft cocktails.
Some menu highlights include New Zealand lamb, Spanish oysters, and rainbow trout.
As this restaurant is popular among many locals and tourists, we highly recommend making reservations in advance.
14. Visit the Bristol Caverns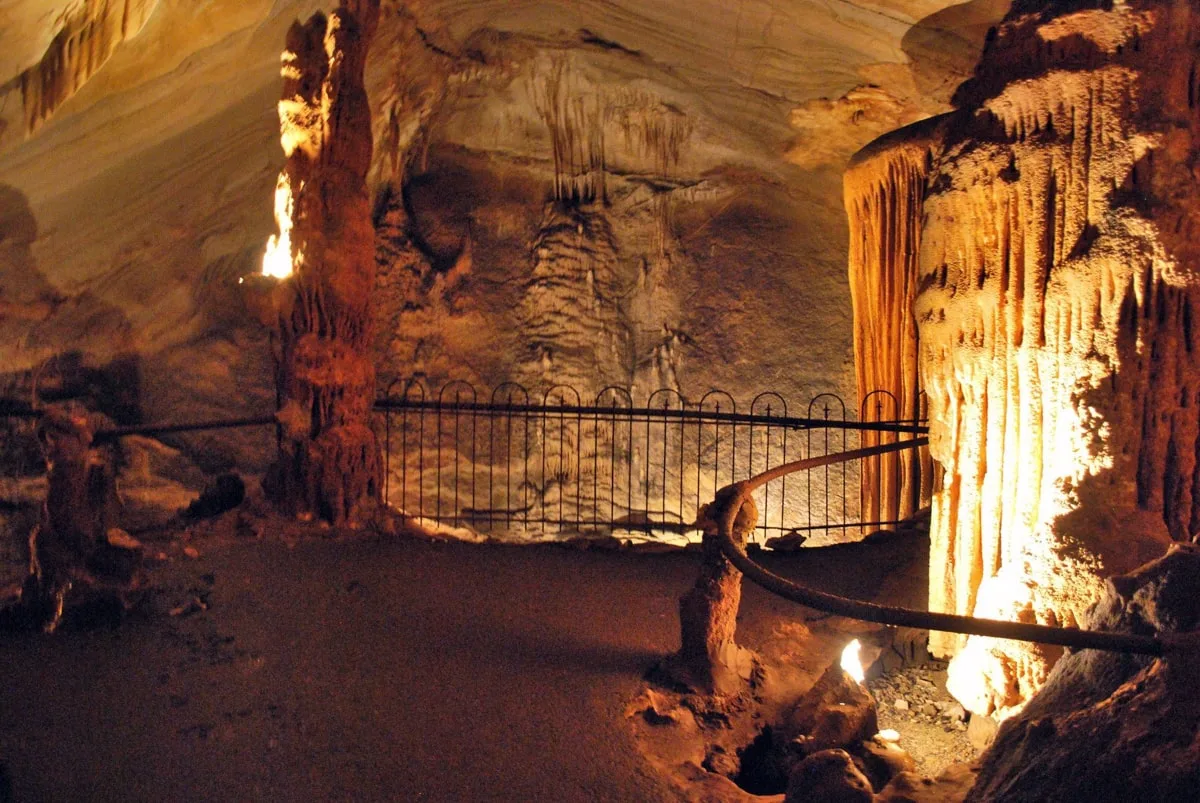 The Bristol Caverns are known as one of the oldest attractions in Northeast Tennessee, predicted to have been created 200-400 million years ago.
The walkways through the caverns have been paved and lighted, creating a walkable path allowing you to wind through the vaulted chambers viewing the beautiful and dramatic formations above you.
Guided tours leave from the gift shop every 20 minutes and lasts approximately an hour.
15. Go for Brunch at Bloom Restaurant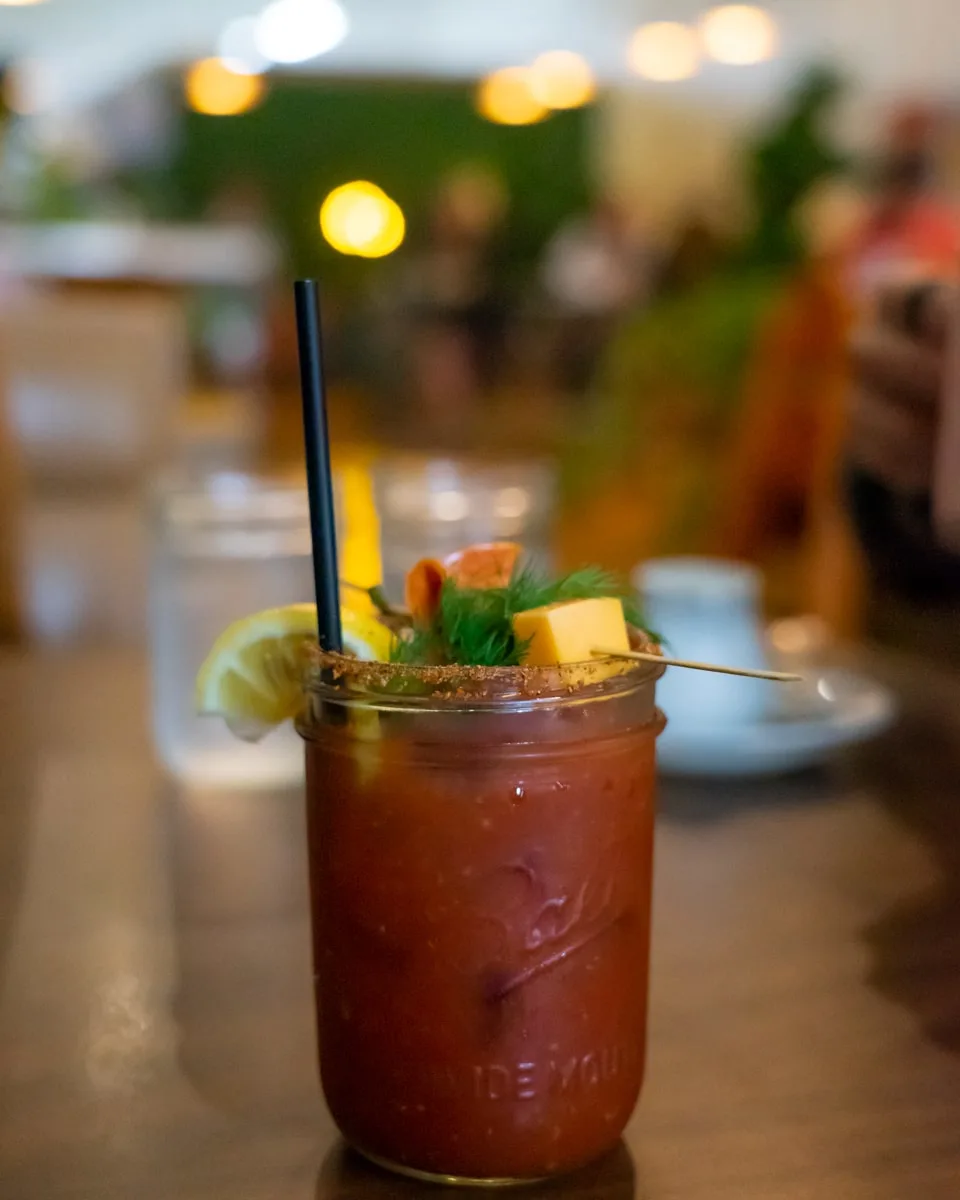 Looking for a fantastic place to grab lunch? Check out Bloom — a uniquely designed Modern-American restaurant.
This restaurant serves brunch 5 days a week with a creative food menu, gourmet coffee, and craft cocktails.
If you are looking for an upscale dining experience for dinner, they serve dinner 3 days a week from Thursday to Saturday. Make sure to reserve a table in advance as this restaurant tends to book up quickly.
16. Camp on the South Holston Lake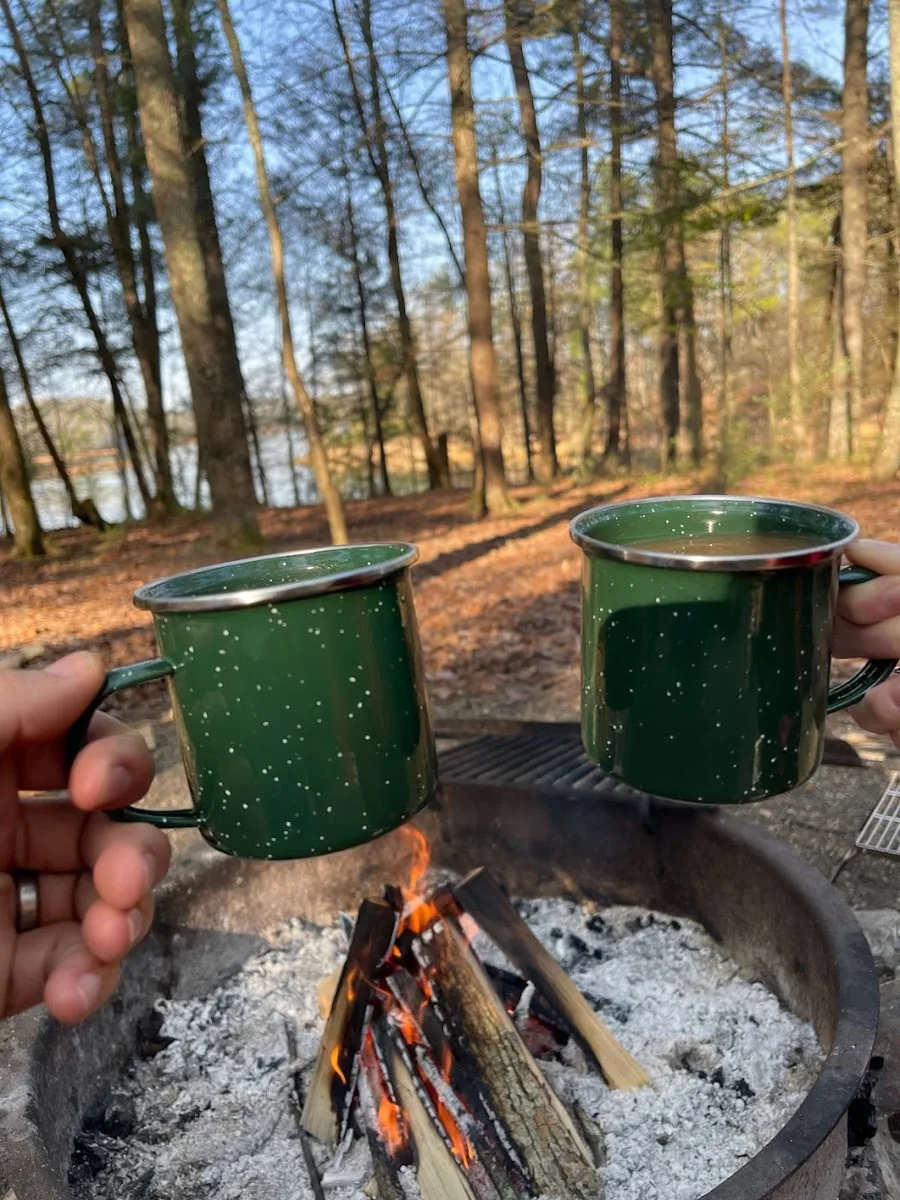 South Holston is a 7500-acre lake nestled between the Cherokee National Forest and the Appalachian Mountains. This lake is great for fishing, swimming, boating, and camping!
There are a few campgrounds located along the shorelines of South Holston Lake, great for tent or RV camping.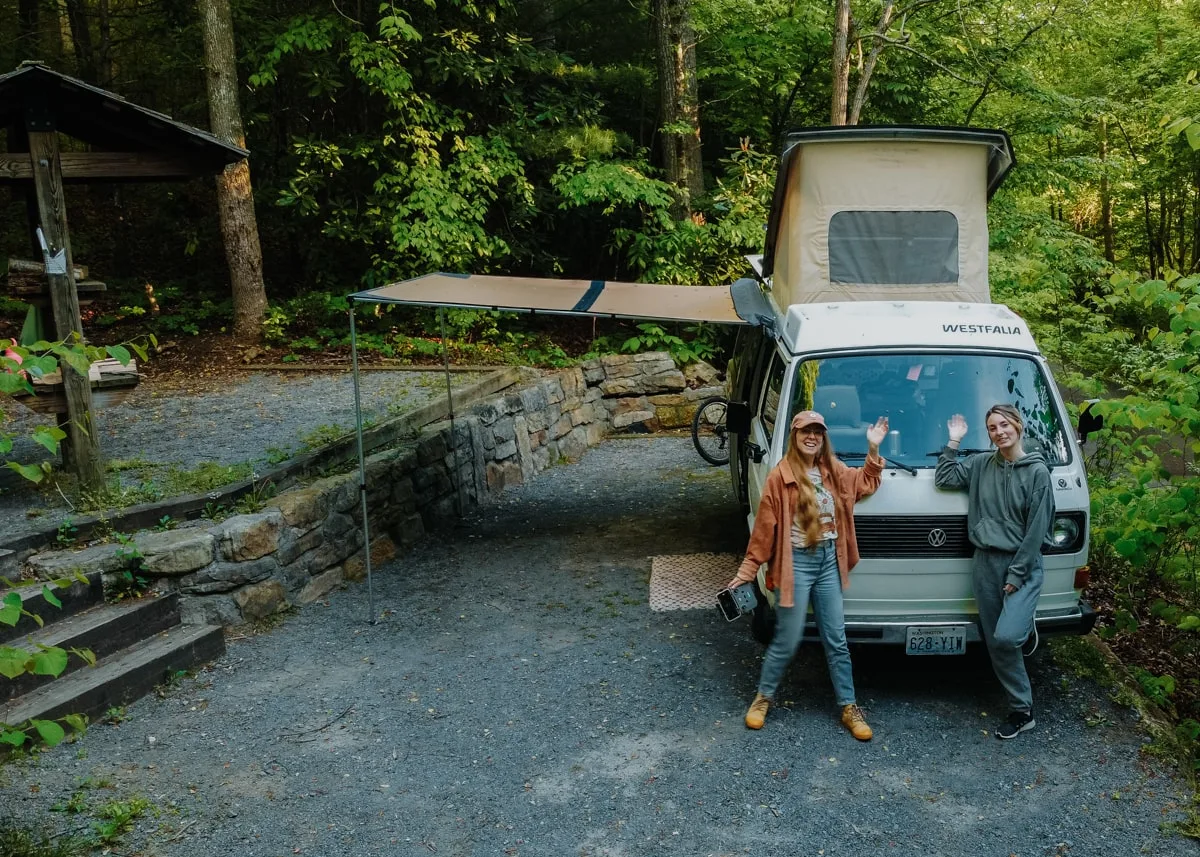 Little Oak Campground – Features 69 universally accessible campsites along the shores of the lake. This campground includes bathrooms, shower houses, and a boat ramp.
Jacobs Creek Recreation Area – Offers 27 single-unit campsites for tent and camping trailers. Includes bathrooms, shower house, and dump station.
Cherokee Trails Campground & Stables – Offers camping for tents, campers, hammocks, or cabin rentals. Includes bathrooms, shower house, and horseback riding trails.
Remember to follow the campground rules and to Leave No Trace.
See More: 9 Best Campgrounds Near Johnson City
17. Escape at the Tri-Cities Escape Room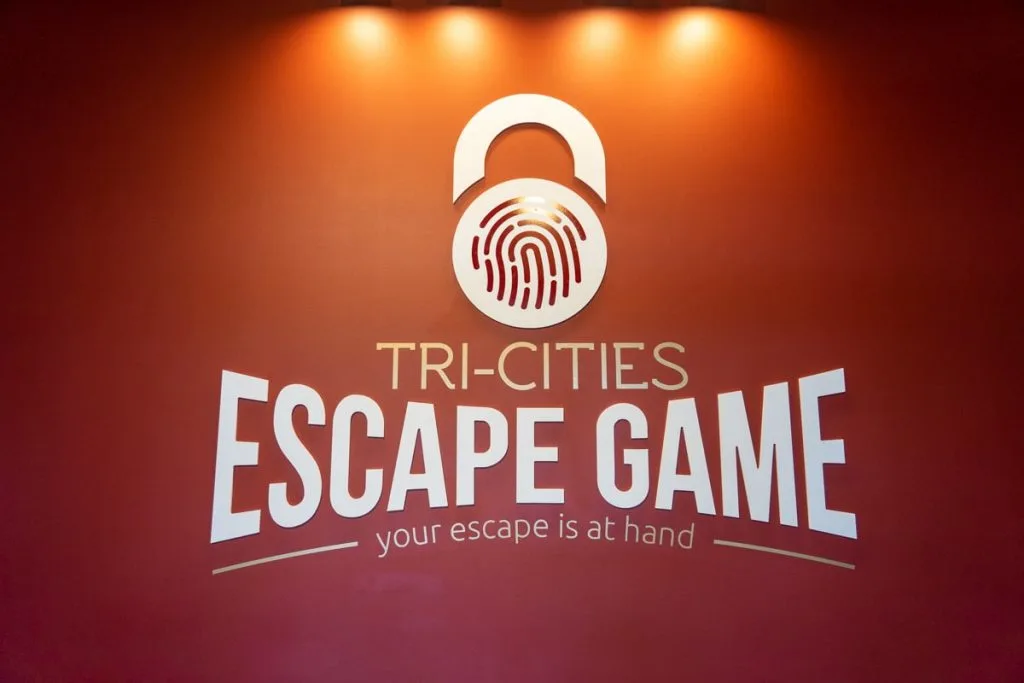 Tri-Cities Escape Room has been named one of the "Top 10 Escape Games" in the entire state and was recognized with a Traveler's Choice Award by TripAdvisor.
Choose from three exciting escape rooms with original, custom-designed storylines.
Into the Amazon (Difficulty 7/10) — You just returned from your vacation in South America with a cute tiki souvenir. Turns out, it's an ancient relic belonging to the indigenous Jivaro and they want it back! This one is super fun — we got out just in time!
Alien Deception (Difficulty 8/10) — Famous ufologists have suddenly disappeared… Was it aliens? Investigate the Yellow Saucer Café to find evidence and make your case!
The Leviathan Lab (Difficulty 9/10) — A nasty cyclone leaves your cryptozoologist team scrambling to save perfectly-preserved Jurassic habitats. Figure out the puzzles to save the prehistoric DNA, and yourself!
Note: All rooms are private and welcome up to 8 players when booking online. If you have more than 8 in your party, give them a call or email.
Once you've escaped, check out next door for some DIY crafts at AR Workshop. Get in touch with your crafty side and make something special, such as candles, hand-knitted blankets, tote bags, wooden signs, and more! Visit their website to book a class or a private event, such as a birthday party, baby shower, or bachelorette party.
18. Visit the Blue Ridge Comedy Club
If you're looking for a good laugh, then a show at the Blue Ridge Comedy Club in Bristol may do the trick. This comedy club offers many different shows such as game night, open mic, stand-up, storytelling, and more.
Check out their event calendar here and let us know how it was!
19. Go Shopping at the Pinnacle
The Pinnacle is a 240-acre shopping center located in Bristol that features over 60 different stores and a large movie theater.
Some retail stores located at the Pinnacle include Belk, Aerie, Bass Pro, Marshalls, Ulta Beauty, and more. Restaurants include Aubreys, Outback Steakhouse, Starbucks, and Chick-fil-A, among others.
Take the kids to Just Jump Trampoline Park or finish the day with a movie at the Pinnacle 12 Marquee Cinema.
20. Stand in Two States at Once on State Street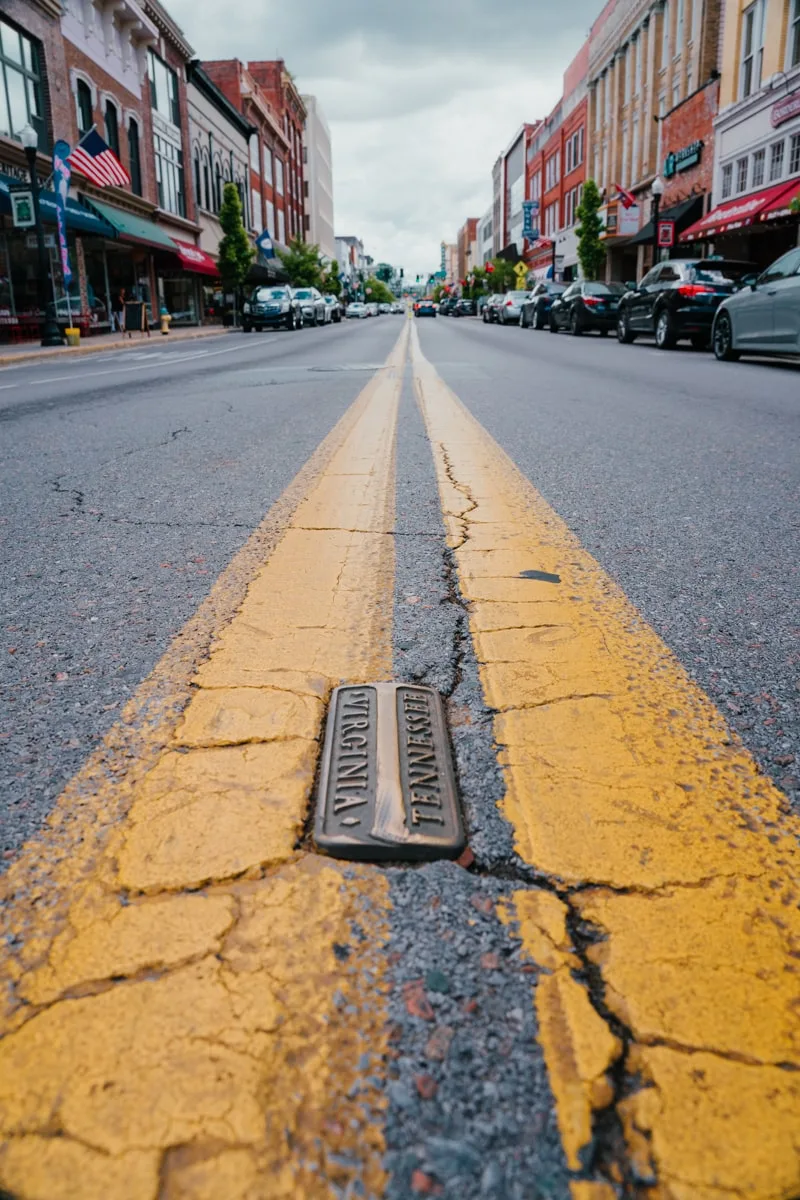 State Street is the main street in historic downtown Bristol dividing the two states of Tennessee and Virginia.
Along this famous street in Bristol is where you find an array of options from dining, shopping, entertainment, and accommodation.
Snap a photo of this famous street with you standing in two states at once! We also recommend taking a photo of the famous Bristol sign located at the end of State Street.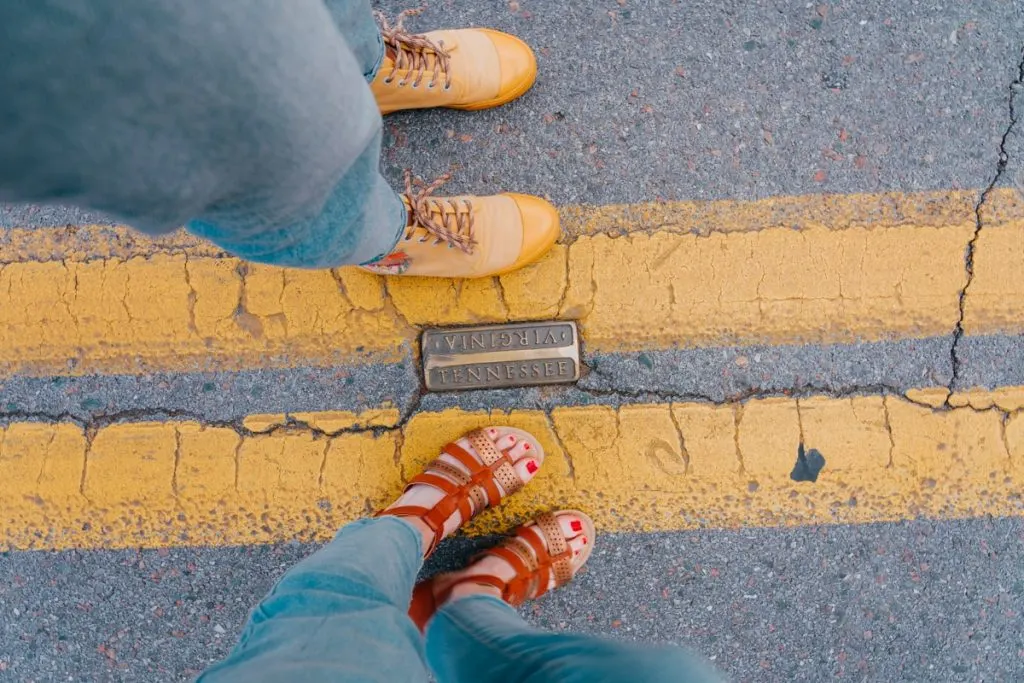 21. Shop at the State Street Farmer's Market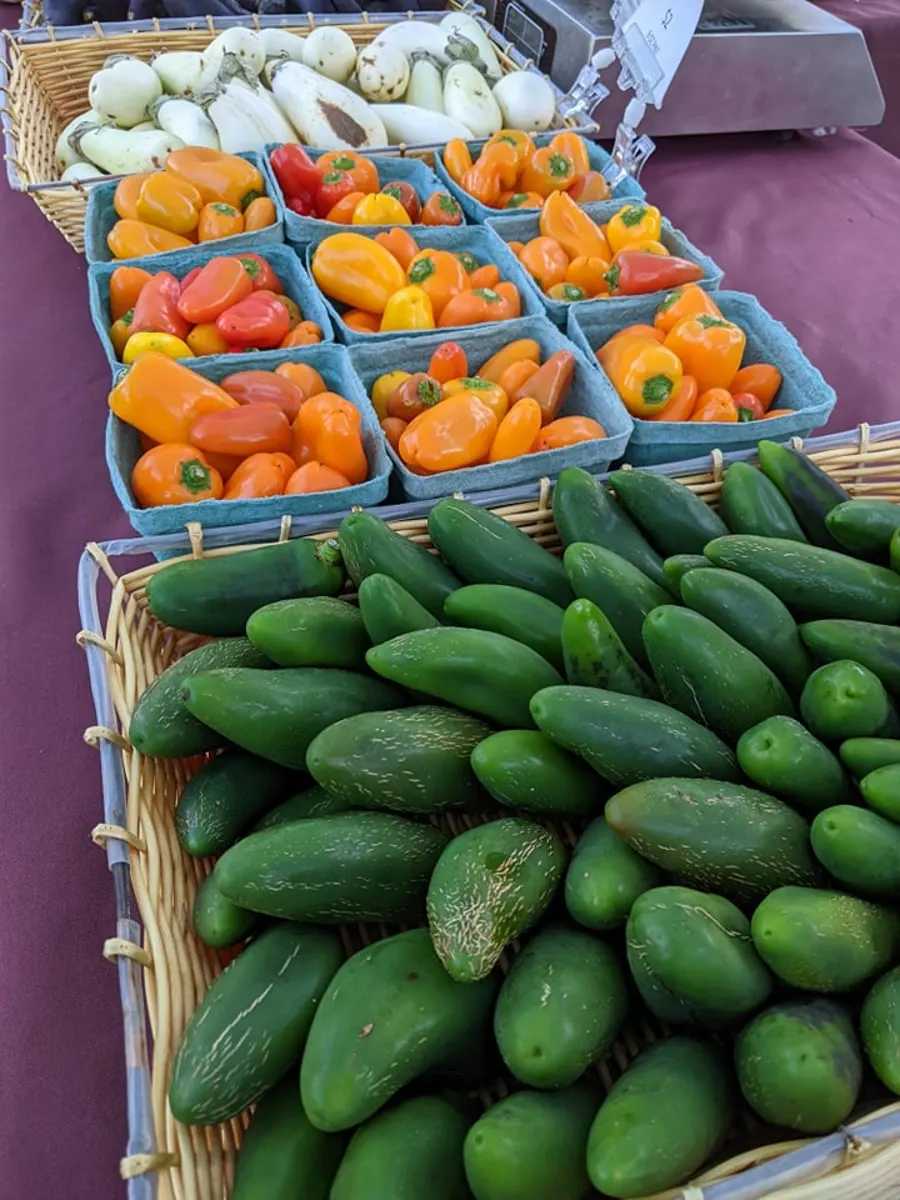 Browse homemade foods, fresh produce, artisan crafts, and more at the Farmer's Market on 810 State Street.
This outdoor market runs from May to October from 8 am to noon, and on Wednesdays from July to October from 2pm to 6pm.
Make sure to stop by while in town to discover "Bristol by the Bushel!"
22. Take a Picture of Bristol's Music Mural
Being the Birthplace of Country Music, it only makes sense to celebrate with a beautifully painted mural! You can find this amazing wall art on a large brick building at the start of State Street.
You may also enjoy: 50 Best Things to Do in Johnson City (The Ultimate Bucket List!)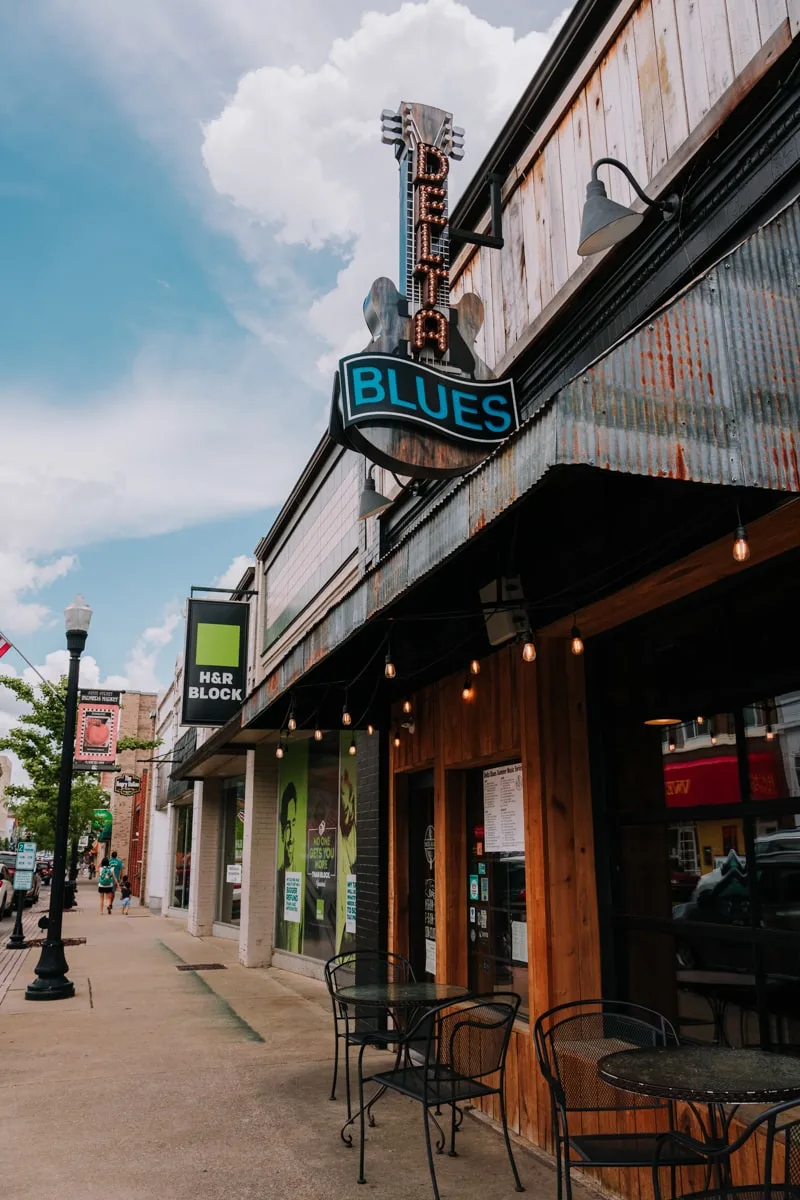 Have you been to Bristol, TN-VA yet or is it on your bucket list? Do you have any recommendations for more fun things to do in Bristol, Tennessee-Virginia? Let us know in the comments below!
Enjoyed this post? Pin it for later!