As you stroll down historic downtown Bristol, your nose just might pull you in all directions.
There are dozens of restaurants in Bristol to try, with some of the best places to eat lining State Street—the main street dividing downtown between both Tennessee and Virginia.
On the Tennessee side, you may find trendy brunch cafes and delicious Appalachian-style bistros, and then boozy craft breweries and smoky bbq joints as you step over the state line into Virginia.
But it doesn't matter which state you're standing in, there's no doubt that Bristol is becoming a must-see small town in Tennessee and Virginia which is ushering in a wave of new eateries, bars, nightlife, music venues, and entertainment.
That means you will be able to try new restaurants popping up around Bristol while also returning to your favorites each time you visit.
That said, in this guide, we are dishing out where to eat in Bristol TN-VA by providing an overview list of the top-rated places to dine in downtown and beyond.
Best Restaurants & Places to Eat in Bristol
1. Bloom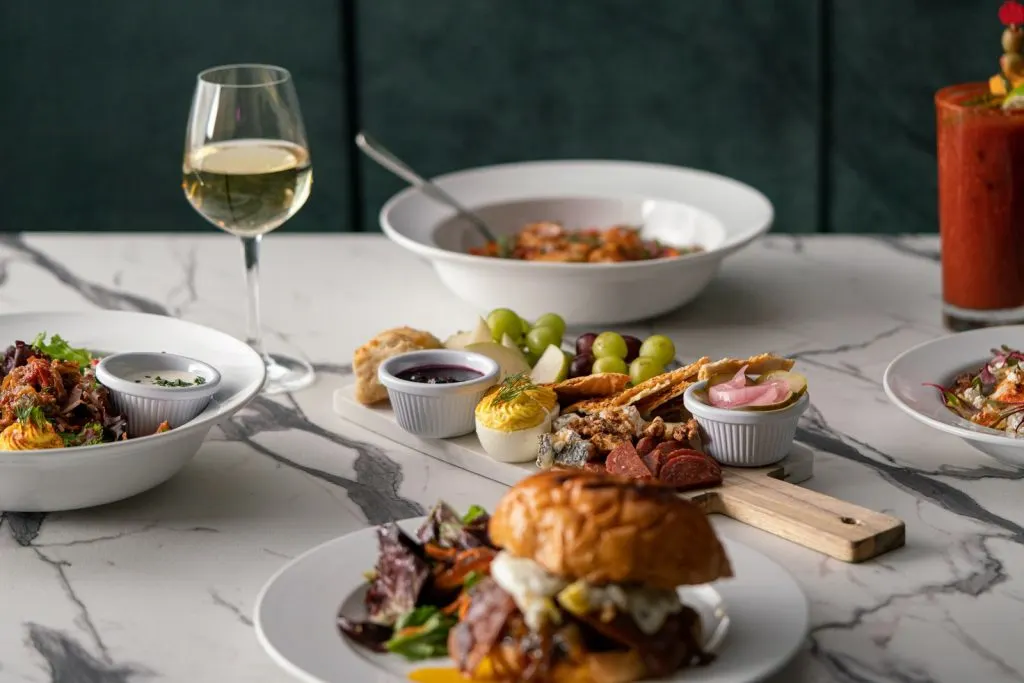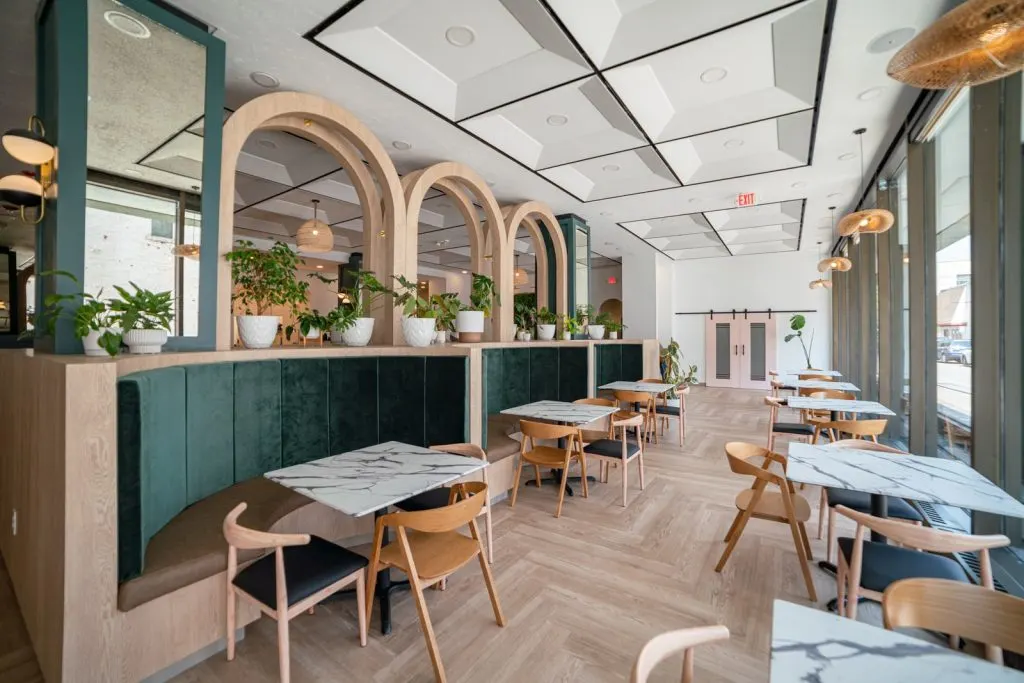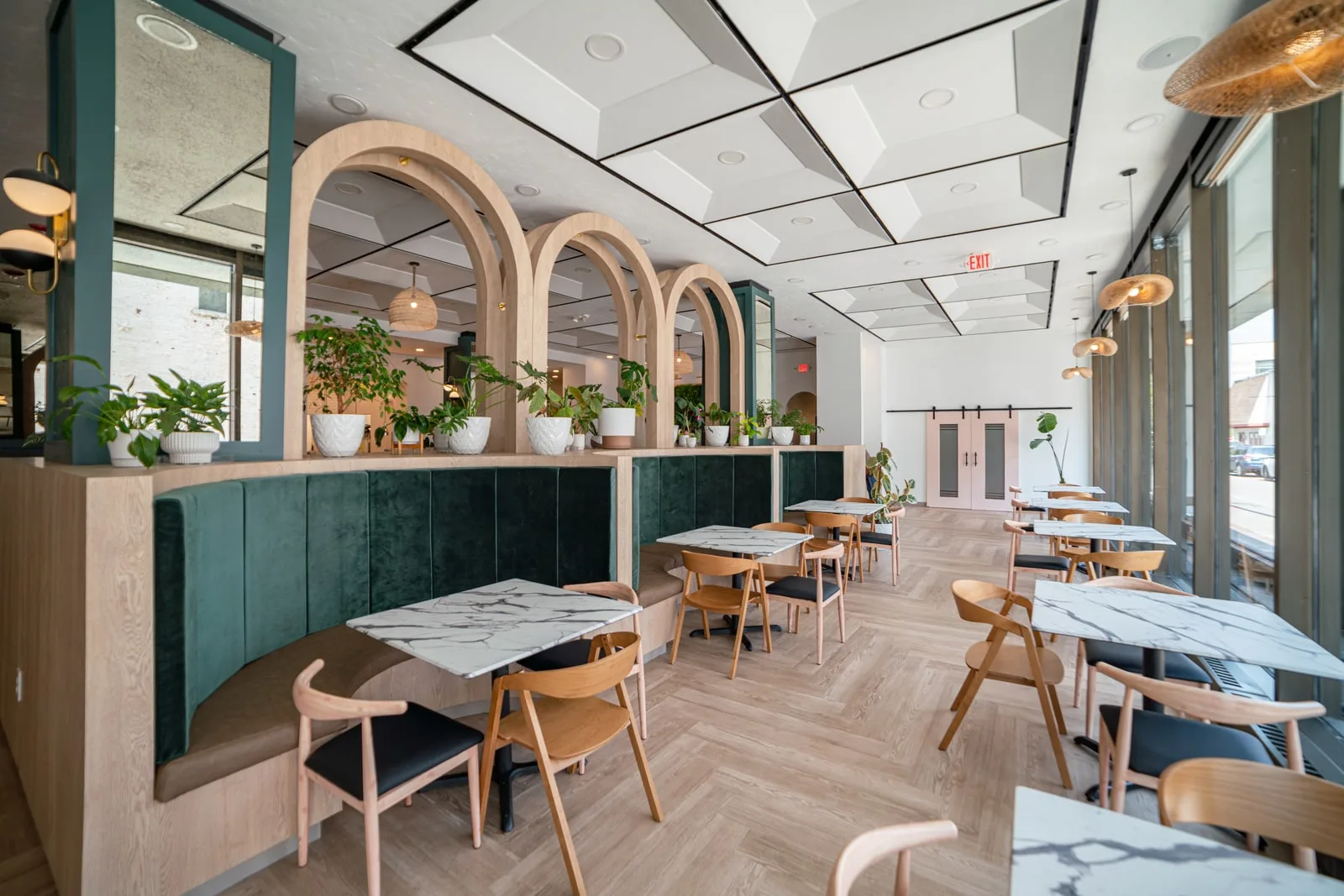 Location: 601 State St, Bristol, VA
Hours: Wed–Sun 9am–10pm; Mon–Tues closed
One of our favorite places to eat in Bristol is at Bloom.
Ever since Bloom opened its doors, both locals and tourists have flooded inside. And we can't blame anyone for the long queue—the food and drinks here are worth waiting for!
What started as a humble café in 2017 quickly turned into a full-service brunch/dinner establishment.
On the menu you'll find savory Bloody Mary cocktails (among other craft concoctions) plus creative twists on classic feel-good food.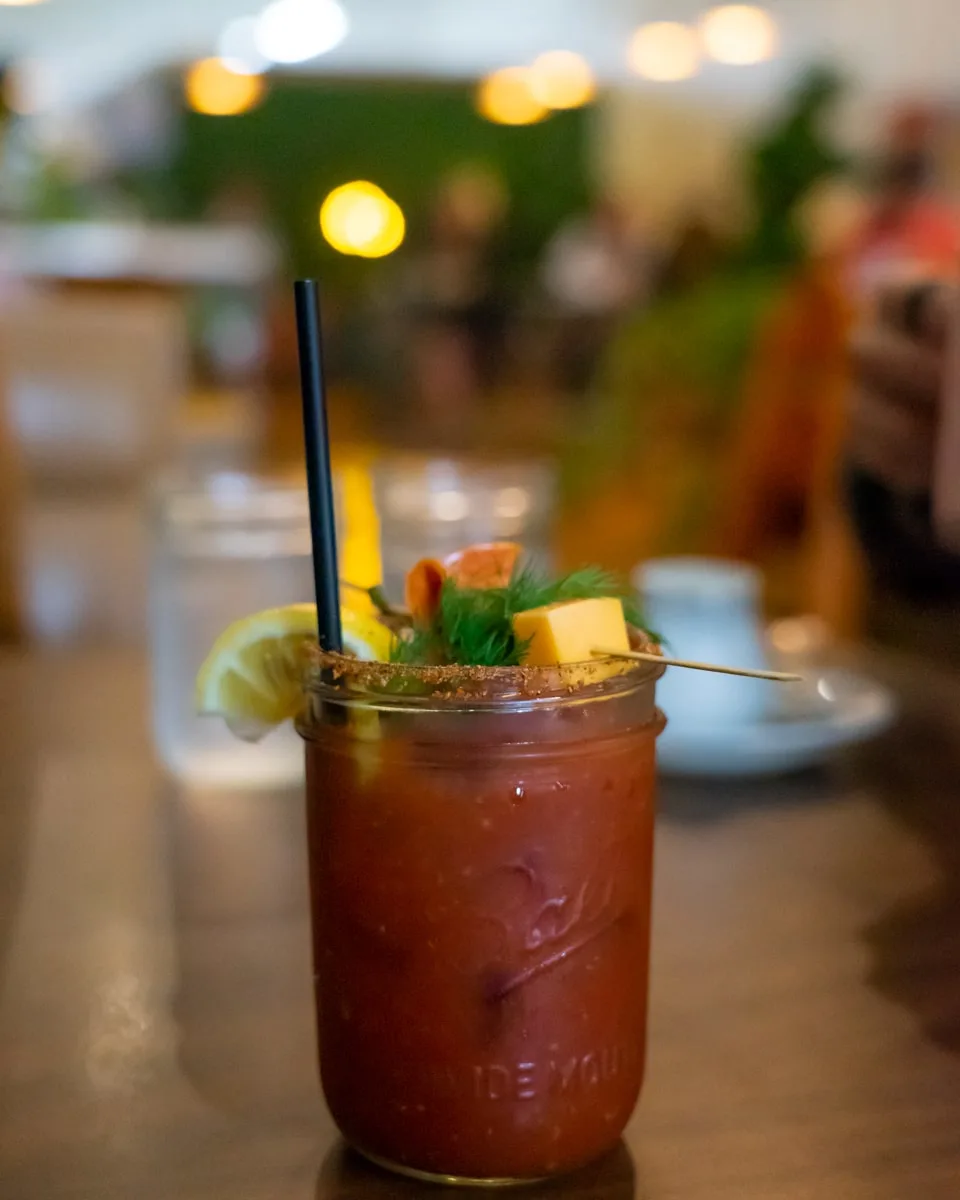 Swing by for their popular hot chicken and waffles sandwich for brunch and return for dinner to sample their fun rotating small plates like the bao pork buns or feast on a plate of juicy steak-frites.
You can reserve a table online here (recommended for weekends and special occasions).
Keep reading to discover even more places to eat in Bristol!
2. The Angry Italian
Location: 714 State St, Bristol, TN
Hours: Mon–Sat 11am–9pm; closed Sundays
For award-winning Chicago-style pizza and Italian cuisine, head to none other than The Angry Italian—one of Bristol's favorite downtown restaurants.
As owner and executive chef, Keith Yonker, quotes below, the philosophy behind TAI is simple:
"We wish to provide you with the best in authentic Chicago style pizza and sandwiches, surround you with a place that makes you feel welcome, where you meet old friends for lunch and dinners, and make new ones. And, where you can always catch a game on and leave full and satisfied."

The Angry Italian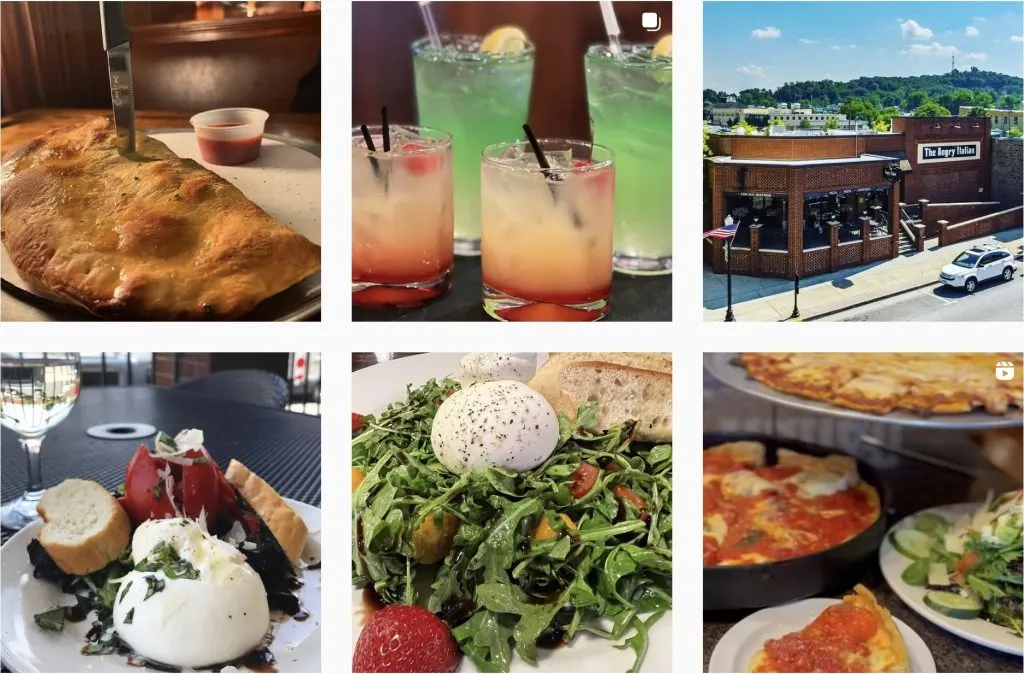 These guys whip up some of the best deep-dish pizza in town!
They also serve cheesy apps, soups and salads, and classic American-Italian pasta dishes and entrées. Plus, enjoy a full bar with specialty cocktails, fine wines, and ten rotating beers on tap. Check the full menu here.
Whether you dine indoors or out on the patio of this beautiful brick building, you will be in for a fun treat.
3. Bristol Gardens & Grill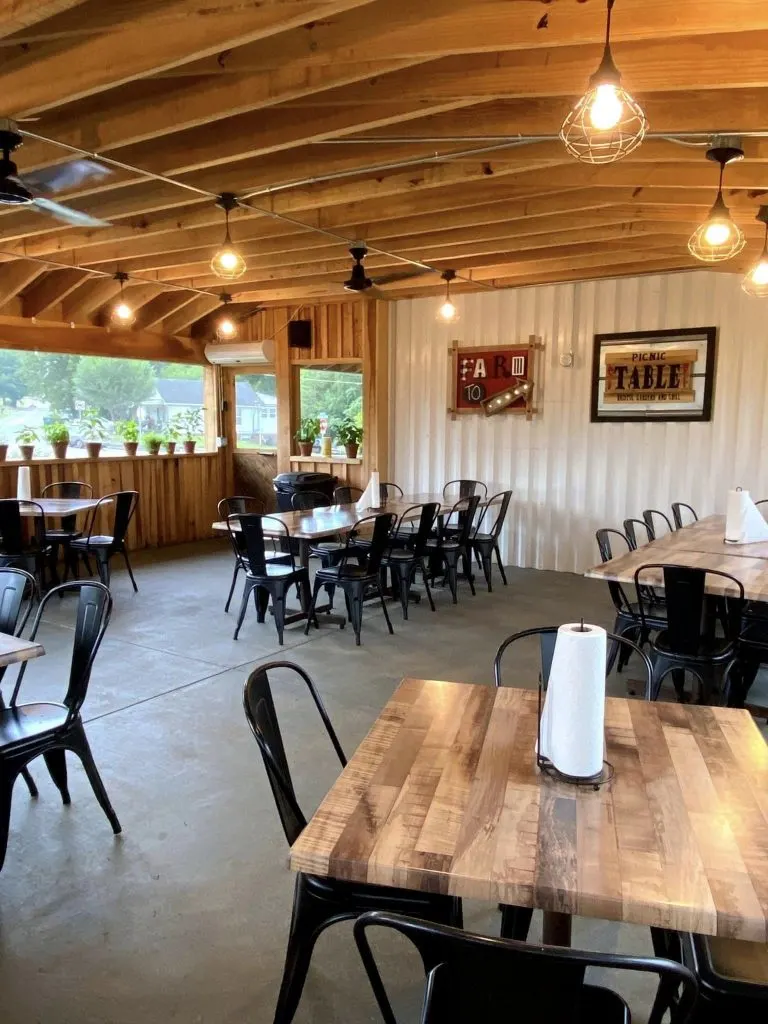 Location: 285 Vance St, Bristol, VA
Hours: Tues–Thurs 11am–6pm (Fri–Sat until 7pm, Sun until 3pm); closed Mondays
With locally grown vegetables and herbs straight from their greenhouse and garden, homemade hot sauces, and family-owned "farm to picnic table" philosophy, the Bristol Gardens & Grill easily rivals other Bristol restaurants for being one of the best places to eat.
On the BGG menu you'll find locally-sourced pork, beef, and chicken that is then wood smoked in their homemade pits, plus homegrown vegetables, fresh sides (coleslaw, green beans, or smoked mac-n-cheese, anyone?), salads, and to-go homemade BBQ sauces, garden dressings, and dry rub seasonings.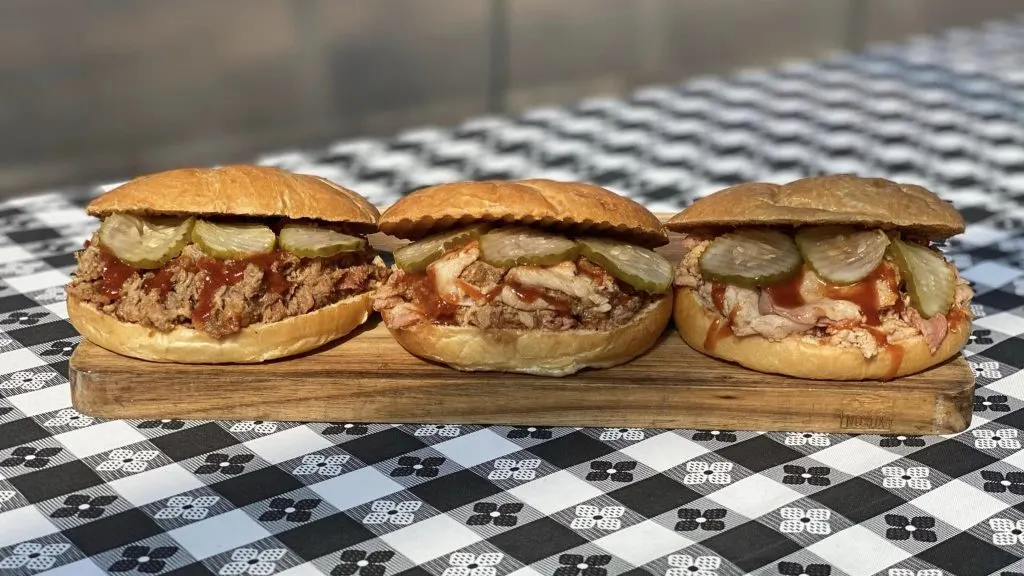 And all for a reasonable price.
PS — Vegetarians are welcome! When I go, I get their sautéed veggie grilled cheese.
All in all, if you're looking for a local, affordable, and family-friendly restaurant, stop by the Bristol Gardens & Grill.
4. 620 State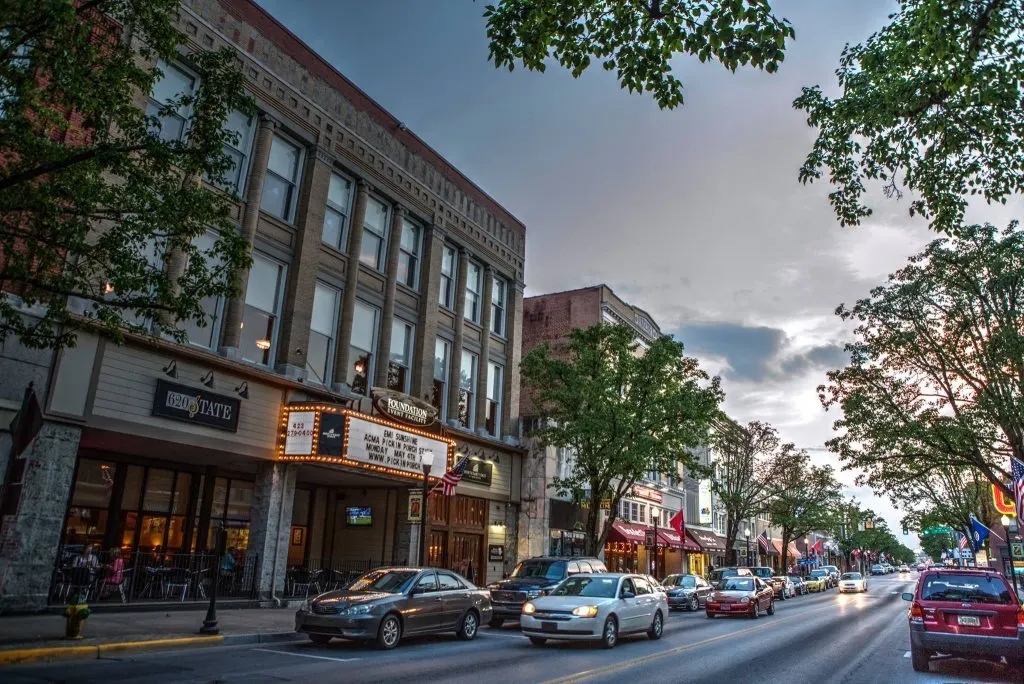 Location: 620 State St, Bristol, TN
Hours: Sun–Thurs 11am–9pm; Fri–Sat 11am–10pm
The industrial-cozy interior of 620 State might be why you initially stop and peer in, but the smells of their award-winning Asian-American fusion is what will have you stepping inside (and coming back for more).
As part of the Stir Fry Group which owns other popular establishments in the Tri-Cities—for example, the Label Restaurant and Southern Craft (two of the best restaurants in downtown Johnson City)—620 State practically guarantees good food, good drinks, and a good time.
Here, you'll find the best of fusion food, from fresh sushi rolls to stir fry noodles to juicy steaks, burgers and smoked meats (the latter from its sister restaurant, featured below).
Check their menu online or give them a call at (423) 652-0314 to reserve a table for your party.
5. Delta Blues BBQ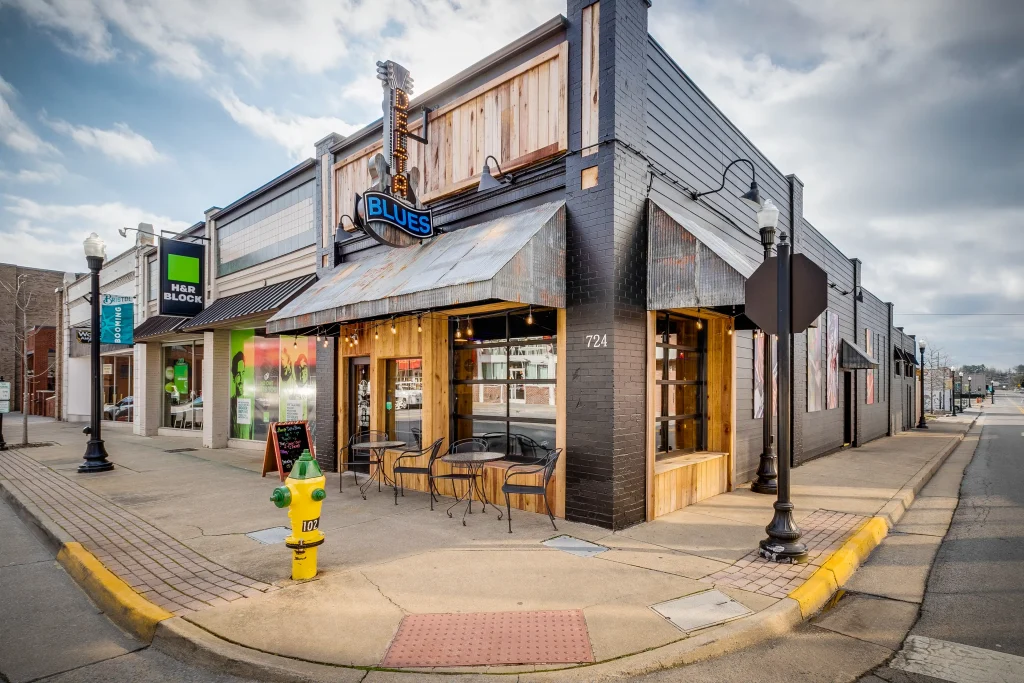 Location: 724 State St, Bristol, TN
Hours: Open daily 11am–8pm; 'til 9pm Fri-Sat; closed M–T
Delta Blues BBQ is a locally-owned and operated bbq restaurant located in historic downtown Bristol, on the corner of State Street and 8th Street.
Home of the "Blues, Brews, and BBQ" you'll feel like you've been transported from Northeast Tennessee out west to Memphis.
Find everything you need at Delta Blues to satisfy your craving for southern fare, fixins', and fun.
As one of the few restaurants in Bristol offering live music, this is a great place to eat at with friends or family. Grab a bite, a beer, and enjoy the atmosphere!
Check out the menu here.
6. J Frank Bristol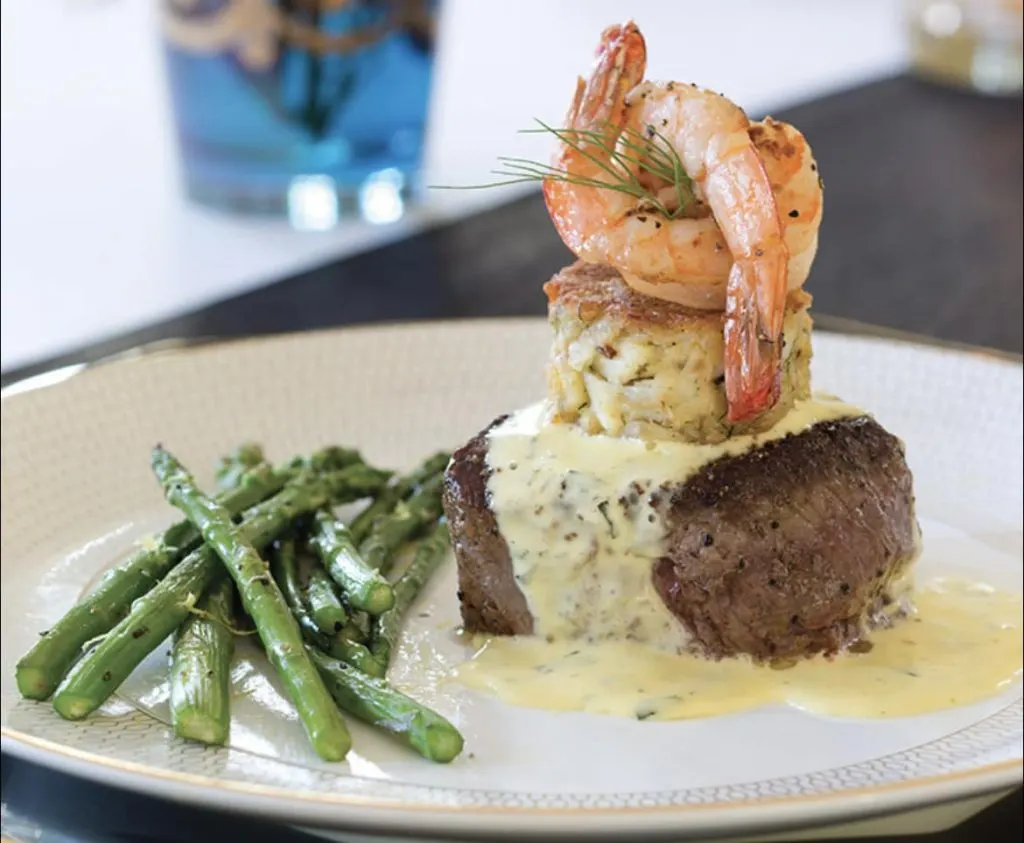 Location: 412 6th St, Bristol, TN
Hours: Wed–Sat 5–10pm; Sun 11am–2pm, Mon–Tues closed
J Frank's is a one of the nicer restaurants in Bristol, so if you're looking for to reserve a table for two, bring your date here!
Housed inside a Victorian-era residence, the former Vance family home from the 19th-century, J Frank's offers a dining experience unlike any other Bristol.
So reserve your table, and settle in for a delicious meal thanks to the seafood-focused upscale menu. Check out their Facebook for the latest info, seasonal offerings, and more.
7. Southern Craft BBQ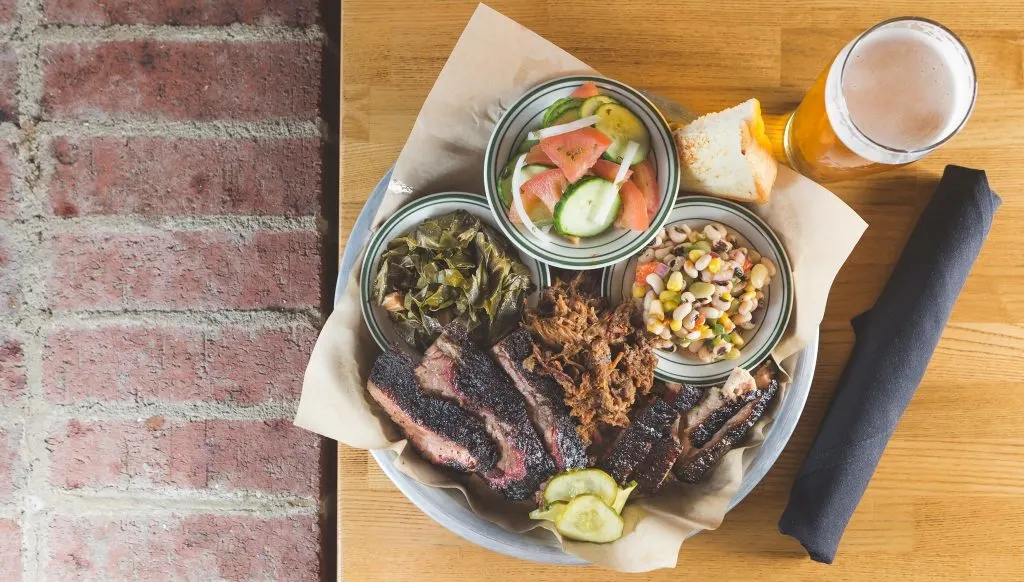 Location: 15 Commonwealth Ave, Bristol, VA
Hours: Open daily 7am–9pm, until 10pm Fri–Sat
Southern Craft BBQ has the been the go-to bbq restaurant, as voted "Best BBQ in the Tri-Cities." Their Bristol location is just as you would expect.
As you can see on their full menu is centered around smoked meats—beef brisket, bourbon-glazed salmon, chicken tacos, and more.
Since this is a popular family restaurant in Bristol, you'll also find a packaged kids' menu offering a choice of either a pulled pork sandwich, chicken tenders or grilled chicken, mac & cheese, and a cheese burger paired with a side, drink, and a sweet treat.
For adults, Southern Craft has a full bar serving cocktails, wine, and their signature craft beer from their brewery, Great Oaks Brewing (located in Johnson City).
8. Vivian's Table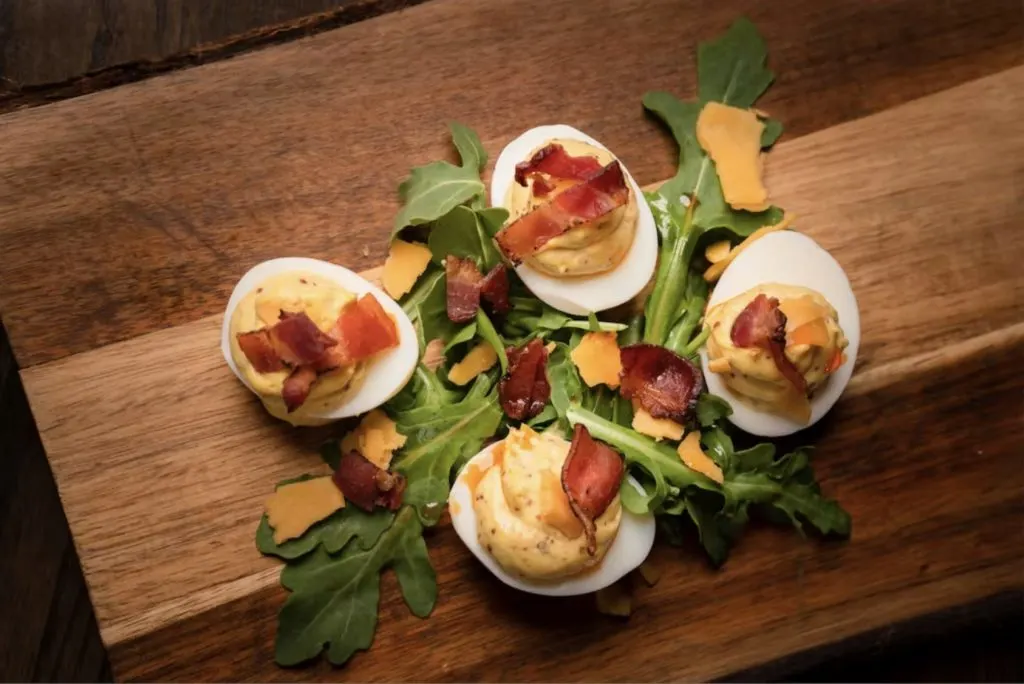 Location: 115 Country Music Wy, Bristol, VA
Hours: Open daily 7am–9pm; 'til 10pm Fri-Sat
Vivian's Table features "street-level dining" for friends and family to share. Come here if you're craving Southern fare served hot!
The menu at Vivian's Table features highlights cuisine from the Applachian region with a twist—try their cornbread appetizer, grilled rainbow trout for your main, and finish it off with a key lime pie with lime coulis.
And if you end up heading to Vivian's, don't forget to stop by the Birthplace of Country Music Museum located at 101 Country Music Way—undoubtedly one of the best things to do in Bristol!
Vivian's is located on the ground floor of the beautiful Bristol Hotel.
✨ If you're looking for a place to stay, read our guide to the best hotels in Bristol here!
9. Burger Bar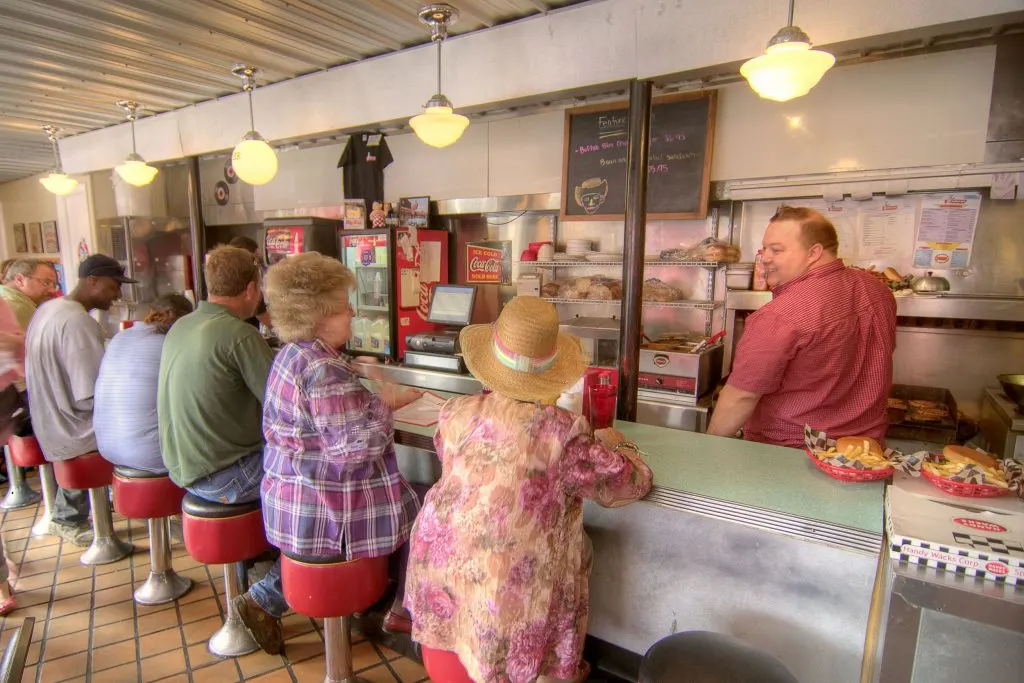 Location: 120 Piedmont Ave, Bristol, VA
Hours: Open daily 7am–9pm; 'til 10pm Fri-Sat
You can't come to Bristol without grabbing a burger at the original "Burger Bar" retro diner from 1942.
In fact, you won't be able to miss it! Located right at the start of State Street, this red and faint yellow classic burger joint stands out from the myriad brick buildings around it.
Grab a bar stool or booth table inside and indulge in a Bristol restaurant staple. Burger Bar was voted "Best Burger in VA", and has become a local icon with historical and cultural heritage.
Did you know that legends say Burger Bar (then known as "Snack King") is where country music star Hank Williams had his last meal?
Stop by to become a part of Bristol's history!
10. Cootie Brown's Bristol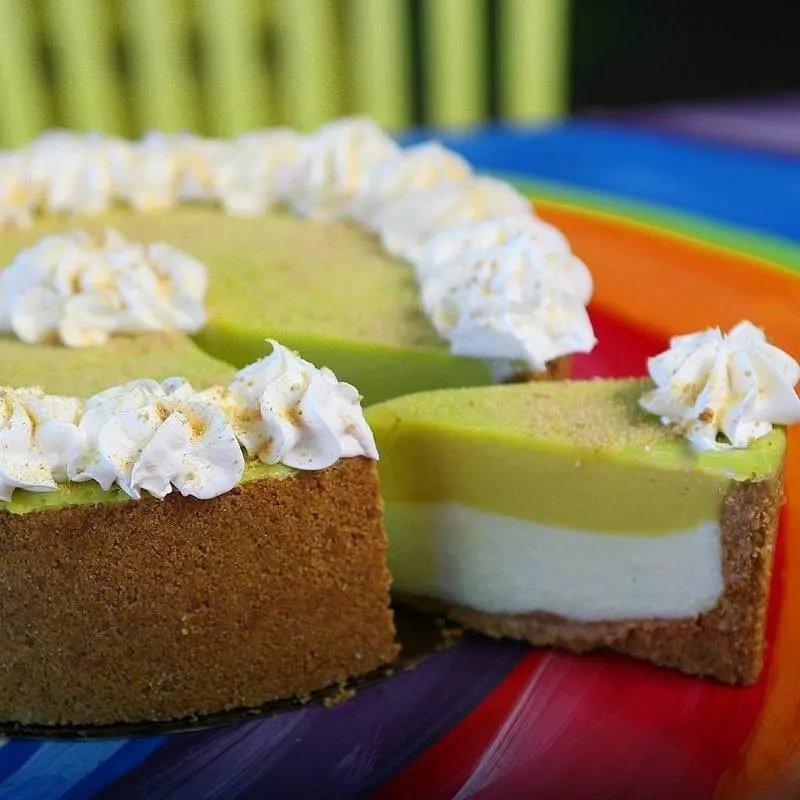 Location: 118 Volunteer Pkwy, Bristol, TN
Hours: Open daily 11am–9pm; or until 10pm Fri-Sat
Cootie Brown's has become a well-known local restaurant in Johnson City and Bristol both.
The original location of Cootie Brown's opened at Johnson City's North Roan St in 1999 by the Vella family.
East Tennesseans loved the eclectic atmosphere, great cocktails, and huge portions served at Cootie Brown's, and so CB expanded into the staple they are known as today.
Whether you are vegetarian, vegan, gluten-free, or a meat-lover, the menu at Cootie Brown's has you covered.
From tamales to dinner plates to bbq to burgers to pizza to nachos to their famous Key Lime Pie—they've got something for the whole family. And they serve up a decent margarita, too!
11. Stateline Bar & Grille
Location: 644 State St, Bristol, TN
Hours: Tues–Wed 11am–9pm; Thurs til 12am, Fri–Sat 11am–2am; Closed Sun–Mon
Serving the Bristol community since 2002, you can count on the Stateline Bar & Grille to serve you a meal and a beer that'll satisfy.
Not to mention, these guys are one of the few to stay open late offering local live music and karaoke until 2am (Fridays only).
They have long-time friendly staff, great pub food (i.e. burgers and wings), TVs for watching the game, and a private even room upstairs. They also do catering!
Of course, these are just our top recommendations for where to eat in Bristol TN-VA, but there are much more out there (and new Bristol restaurants in the works).

Bookmark & pin this post to save it for later!