Greeneville, nestled at the foot of the Appalachian Mountains of Northeast Tennessee, offers visitors an array of historic and outdoorsy things to do in addition to beautiful scenic mountain views and lush green country fields, farms and pastures.
The town is mostly known for its rich history, as it was the birthplace of legendary pioneer, David Crockett, and was home to the 17th U.S. President, Andrew Johnson.
It is also Tennessee's 2nd oldest town (Jonesborough being the 1st), and was named after Nathanael Greene — a major general who served in the American Revolutionary War.
As Greene County is one of the biggest counties in the state, you can find lots of things to do in Greeneville — from touring historic sites to hiking in the Cherokee National Forest and more!
Keep reading to discover the best things to do in Greeneville, Tennessee.
Best Things to Do in Greeneville, TN
1. Visit Andrew Johnson National Historic Site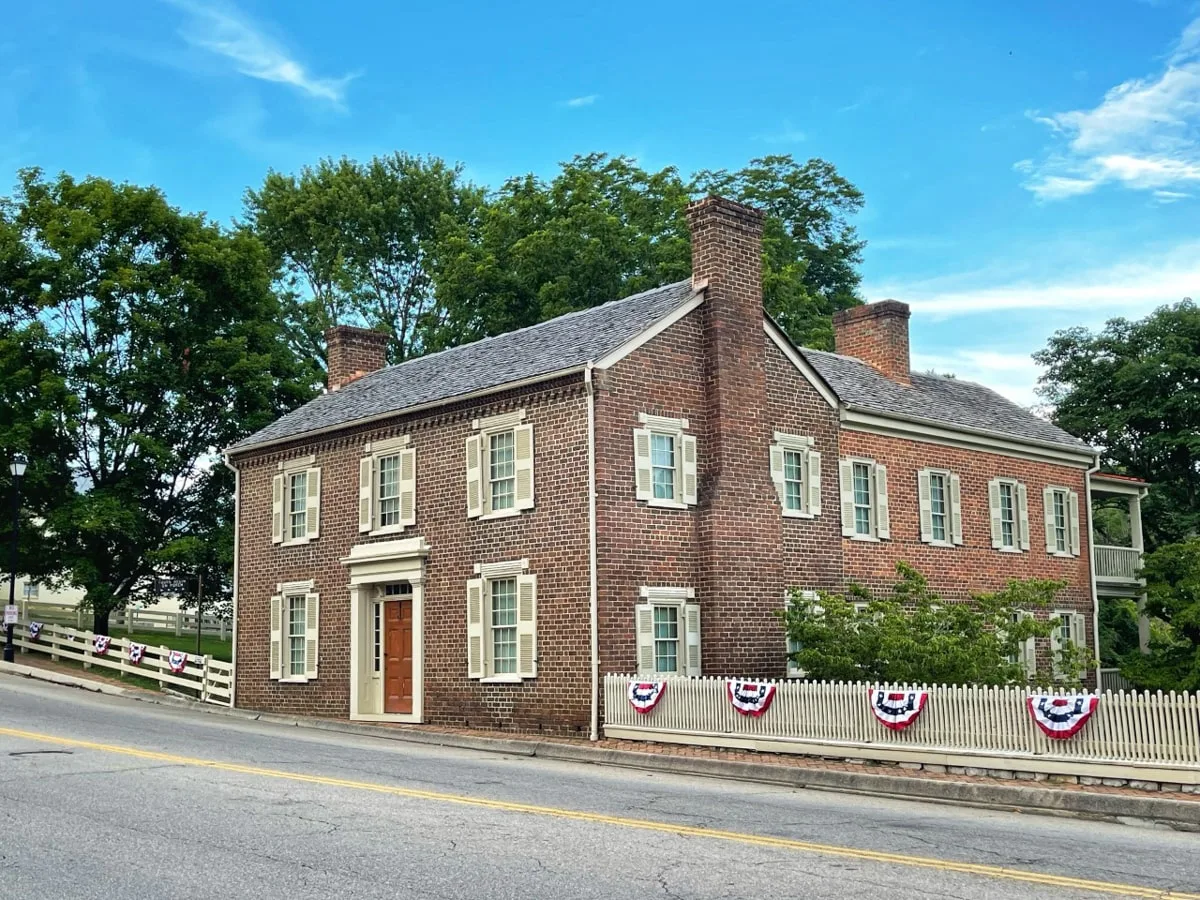 Andrew Johnson, the 17th President of the United States, lived in Greeneville for many years as a tailor before his career was established in politics.
The Andrew Johnson National Historic Site composes of four main areas: The Tailor Shop, the National Cemetary, the Homestead, and the Early Home.
These main areas provide preserved artifacts and history from Johnson's life including the last resting place of Andrew Johnson and his family at the National Cemetary.
2. Stay at the General Morgan Inn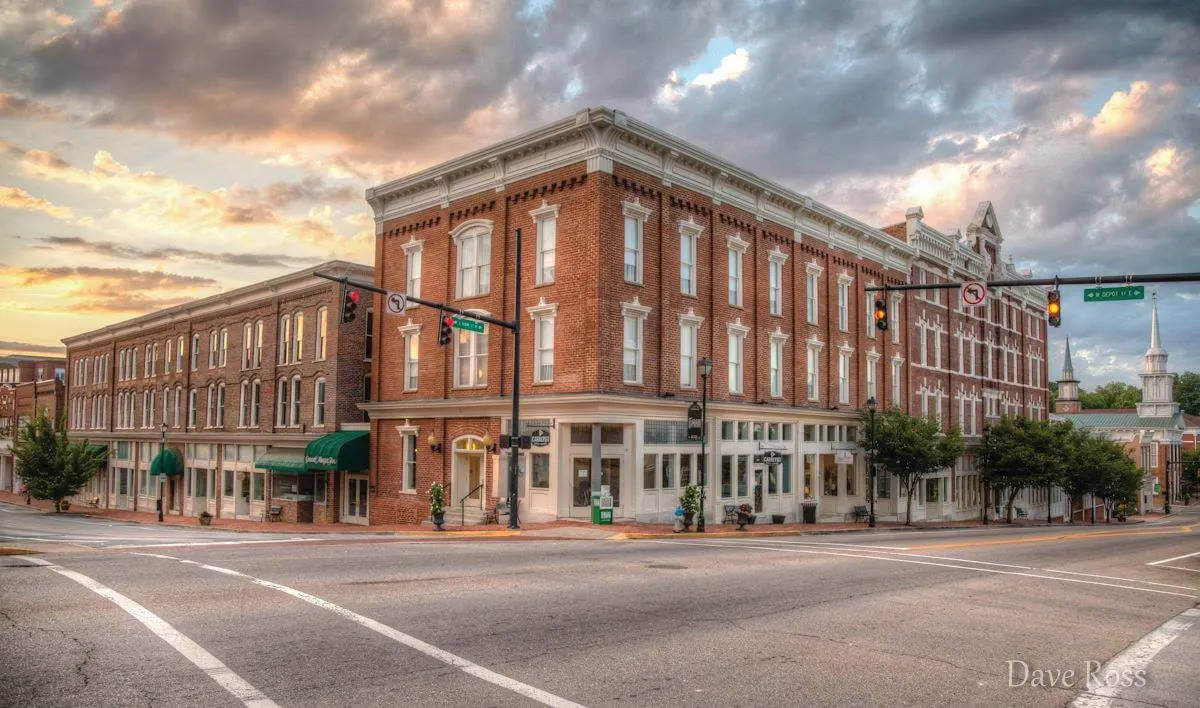 Step back in time by staying at the General Morgan Inn which is located in the heart of Greeneville's historic district and listed on Historic Hotels of America.
This hotel has changed owners and names a few times since its origination in 1887. First known as The Grand Central Hotel, then Hotel Brumley, before finally The General Morgan Inn was established in 1996.
The General Morgan Inn provides guests with 51 rooms, a suite, and a full-service restaurant called Brumley's Restaurant and Lounge.
3. Hike to Margarette Falls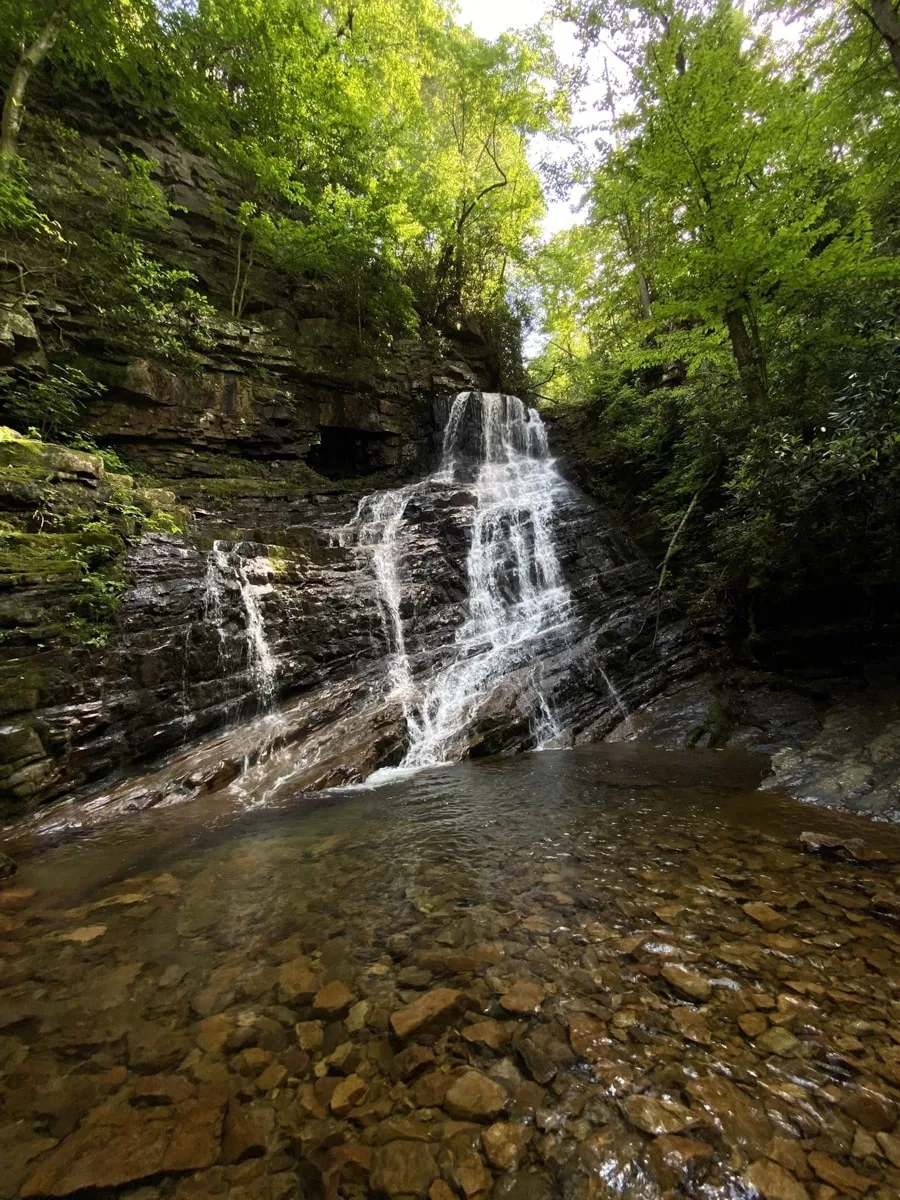 If you are looking for a fun and free thing to do in Greeneville, hike to Margarette Falls!
These falls can be found by hiking approximately 1.3 miles (2.5 miles out and back) in the Cherokee National Forest.
Margarette Falls is one of the most popular waterfall hikes in Greeneville. The falls are approximately 60 feet high and the fall of the water provides a beautiful picturesque fan shape.
This hike is considered easy for the first 0.5 mile but then turns into a moderately difficult hike, requiring hikers to cross the stream several times.
Also Read: 9 Awesome Waterfalls Near Johnson City You Can't Miss
4. Catch a Show at The Capitol Theatre
The Capital Theatre is a non-profit organization providing the public with $5 movies, comedy shows, live music, and community events in historic downtown Greeneville — making this a fun and cheap activity for everyone to enjoy.
You can rent out this theatre for events such as weddings, birthday parties, field trips, corporate events, and more.
To see what events are happening at the Capitol Theatre, click here.
5. Hike with the Wandering Llamas 🦙
Would you enjoy trekking with a Llama in the beautiful Smoky Mountains? Then you should check out the Wandering Llamas!
You can book different trekking tours hiking along countryside roads, through the woods, or even on a scenic photography hike. You can also stay the night in a glamping-style treehouse inside the Llama enclosure.
The Wandering Llamas also provide gazebo rentals for special occasions such as weddings, birthday parties, gender reveals, corporate events, and more.
6. Watch a Concert at the Niswonger Performing Arts Center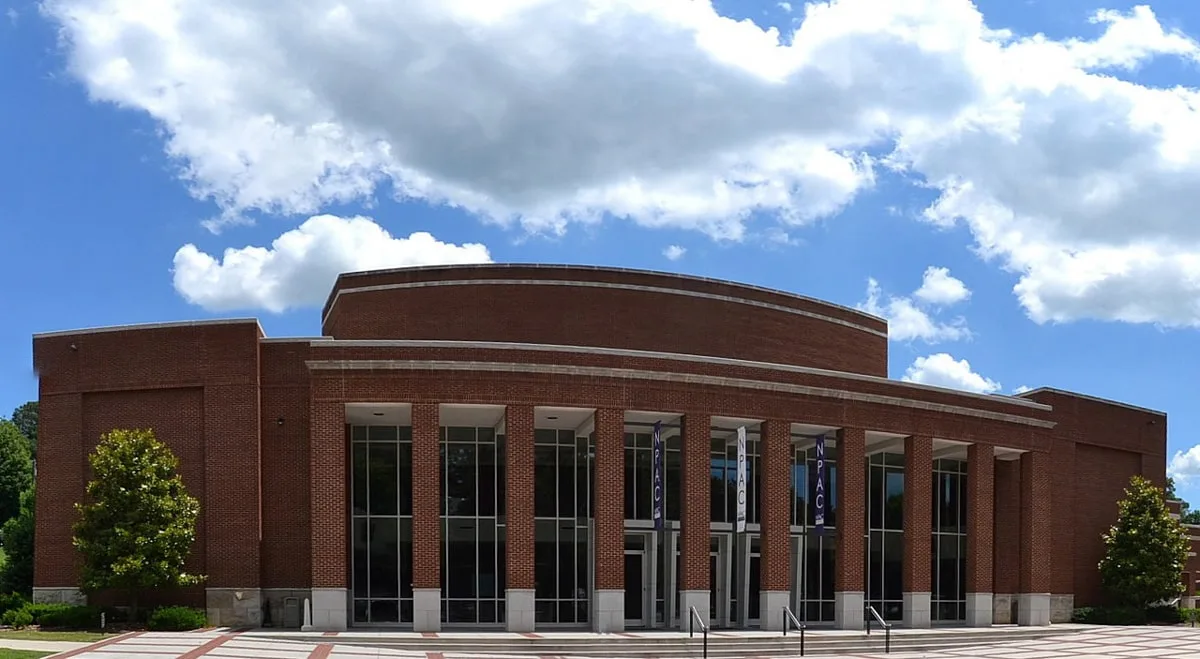 The Niswonger Performing Arts Center is a great place to go to watch musical and theatrical performances in Greeneville.
This 1150-seat venue is located adjacent to the Greeneville High School providing headlining acts such as the band Kansas and the musical The Nutcracker.
NPAC is a charitable non-profit organization relying on additional funding to assist with operating costs.
7. Visit David Crockett Birthplace State Park
David Crockett Birthplace State Park is a great place in Greeneville to go camping, hiking, fishing, birding, and more.
This park commemorates the birthplace of the famous pioneer, soldier, and politician – David Crockett. It features 88 campground sites providing a mixture of RV camping with full hook-ups and primitive camping.
The Nolichucky River flows through the park providing great outdoor activities such as fishing and kayaking.
8. Go Skydiving at JumpTN
Go skydiving over Greeneville with JumpTN and be in awe of the views of the beautiful Smoky Mountains surrounding you (well, technically, below you!).
JumpTN is a group of professional skydivers and members of the United States Parachute Association (USPA), providing a once-in-a-lifetime experience for their customers.
First-time divers can jump as a tandem dive, however, at JumpTN you can also jump by yourself for your first time with their accelerated free fall program (skydiving school).
9. Grab a Cup of Joe at Catalyst Coffee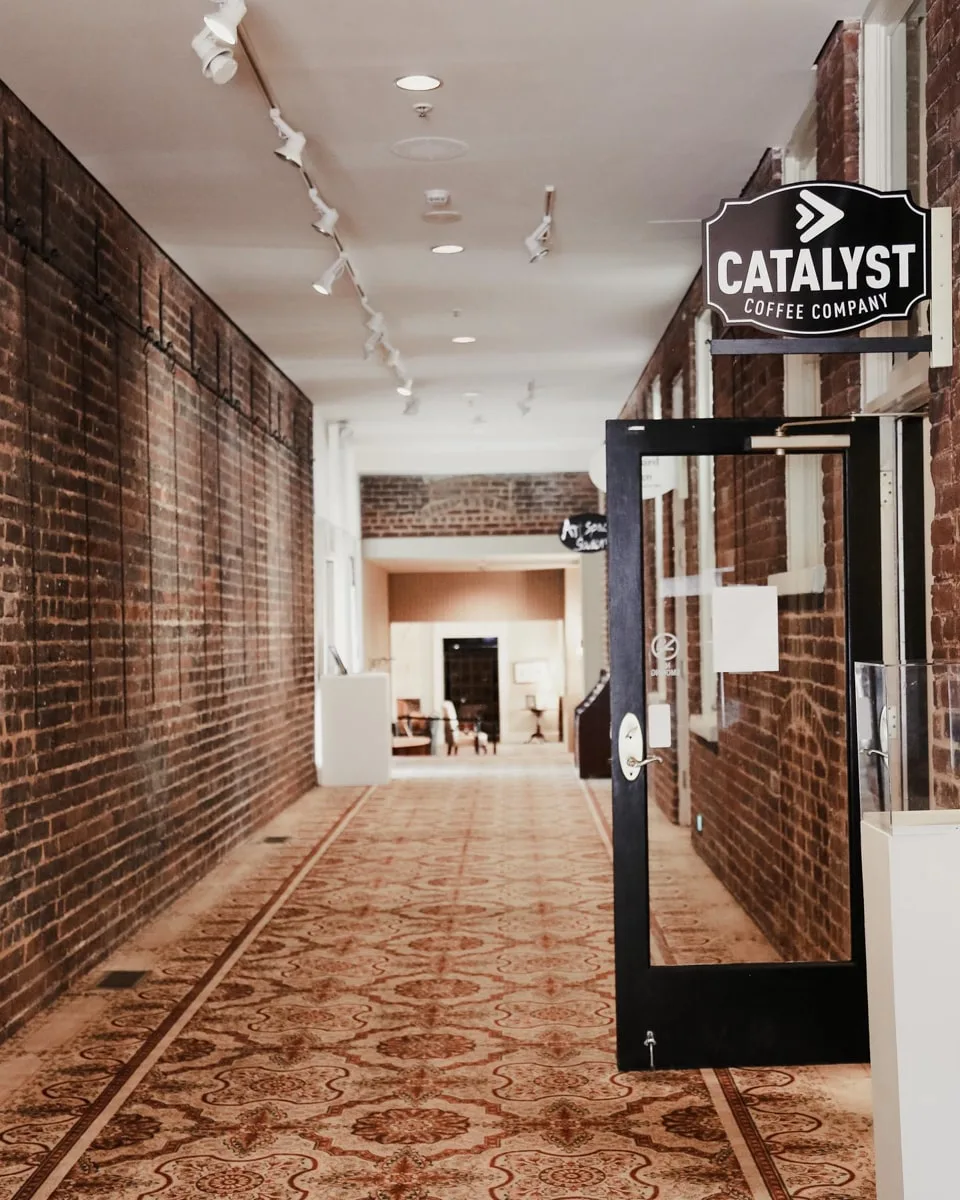 Catalyst Coffee is located on Main Street in downtown Greeneville providing a great atmosphere with coffee, teas, pastries, sandwiches, and more.
Not only does Catalyst provide a great cup of coffee, but they also donate 100% of their profits to nonprofit organizations and individuals providing for their community.
As Catalyst Coffee says, "With every cup of coffee you purchase, you're helping us pour back into our downtown community."
Another great coffee shop in Greeneville is The Creamy Cup — serving delicious coffee to go.
If you LOVE coffee, you may also like: 7 Best Coffee Shops in Johnson City
10. Visit the City Garage Car Museum
If you or someone in your family loves classic and collector vehicles, then the City Garage Car Museum may be for you.
City Garage Car Museum has a very diverse collection of cars from a 1914 Ford Brass T Model to a 1972 DeTomaso Pantera Sports Car!
Visiting the car museum is a cheap thing to do in Greeneville and they are open on Friday and Saturday from 10 am – 4 pm.
11. Visit the Dickson-Williams Mansion
The Dickson-Williams Mansion was constructed by William Dickson, a wealthy Irish merchant, and his wife in 1821 — built for their only child, Catharine.
This mansion was used as headquarters during the civil war for both the Union and the Confederates, as it frequently changed authority figures.
The architecture of this house is Federal-style and provides a distinctive view from the street. The interior of the house you'll find a 3-story circular staircase, plaster-decorated ceilings, and unique furniture pieces.
12. Drink a Craft Beer at Old Oak Taproom
Old Oak Taproom is a great spot in Greeneville to grab a beer and food to hang out and relax with friends.
This taproom serves craft beers from many different breweries including some from Johnson City breweries, Knoxville, Kingsport, Asheville, and more.
13. Visit the Mason House Art Gallery
The Mason House Art Gallery was previously an alleyway that provided access to the rear entrance of the Grand Central Hotel (now known as the General Morgan Inn).
Now this alleyway has been converted into an art gallery, displaying beautiful artwork from local artists.
Monthly art exhibits and meet-the-artist receptions are sponsored by the Greeneville Arts Council and the General Morgan Inn.
Other Things to Do in Greeneville:
📍SAVE THIS POST FOR LATER