Known as Tennessee's Oldest Town, the historic town of Jonesborough was established in 1779. Jonesborough is located just a short 15-minute drive away, making it a great day trip outing from Johnson City.
There are lots of fun things to do in Jonesborough! Take a stroll down Main Street, taste spirits at the Tennessee Hills Distillery, and experience the historic charm that Jonesborough has to offer.
Many buildings date back to the 18th and 19th centuries, including the Chester Inn which has hosted many famous guests including Presidents Andrew Jackson, Andrew Johnson, and James K. Polk.
You'll find plenty to do in this historical and artistic town — from antique shopping, historical tours, distillery tasting, and more.
Keep reading to discover all the best things to do in Jonesborough, Tennessee!
🍁 Planning your Tennessee fall vacation? These are some of our favorite hotels and places to visit: The Carnegie in Johnson City, The Oliver in Knoxville, and The Bristol in Bristol TN-VA!
Best Things to Do in Historic Jonesborough
1. Visit the National Storytelling Festival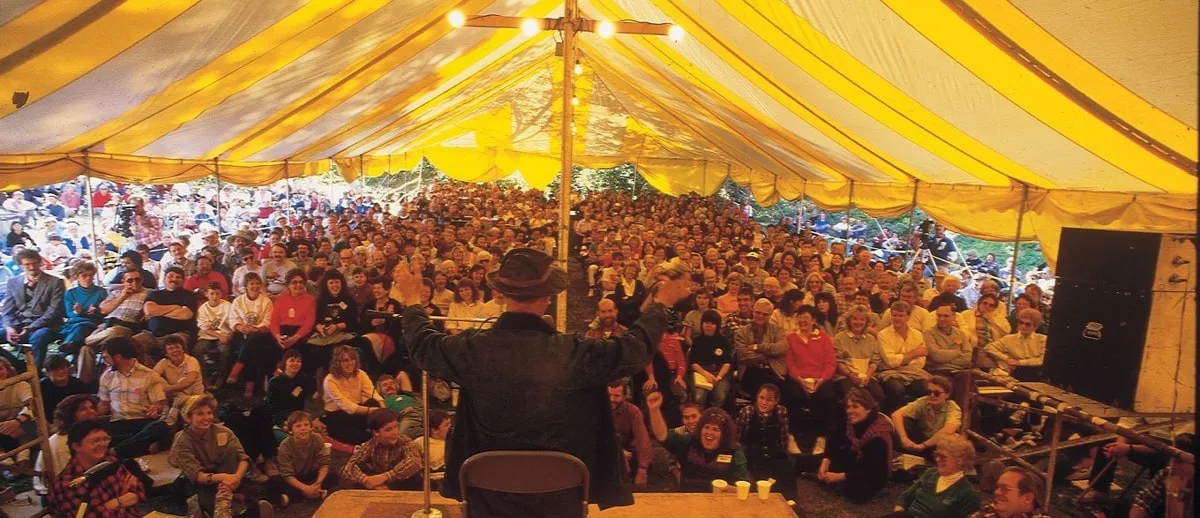 Home to the International Storytelling Center and hosting the Storytelling Festival every October, Jonesborough is known as the Storytelling Capital of the World.
Attracting storytellers and guests from all over the United States, the National Storytelling Festival has been a popular tourist attraction in Jonesborough for 50 years!
Stroll through Jonesborough's Main Street on the first Friday in October and you'll see what the Storytelling Festival is all about. The streets will be lined with tents, filled with thousands of listeners.
As the years have passed, it is now known as one of the Top 100 Events in North America, attracting over 10,000 people every year.
"What New Orleans is to jazz… Jonesborough is to storytelling."

Los Angeles Times

If you cannot make it to the National Storytelling Festival in October do not fret, as the International Storytelling Center provides live storytelling almost all year round.
2. Walk, Hike, or Bike through Persimmon Ridge Park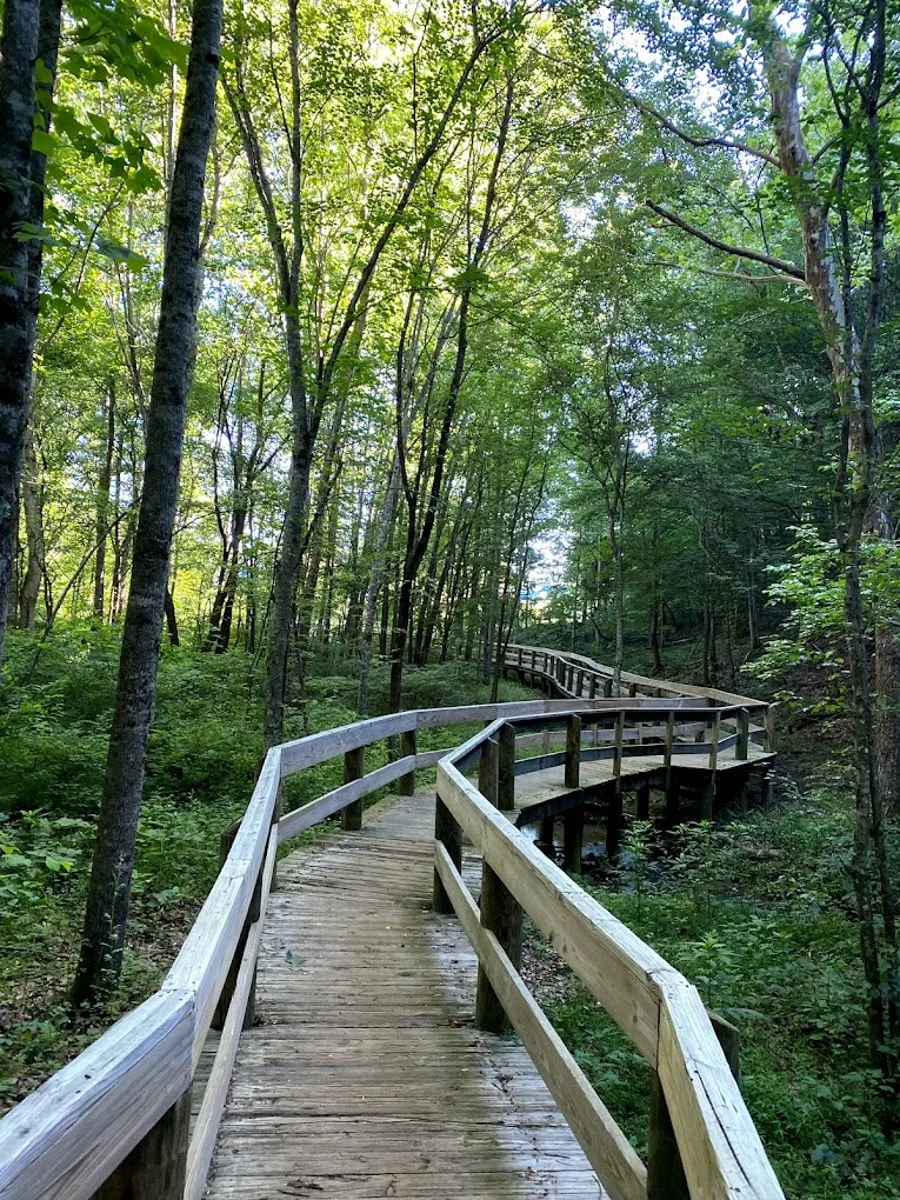 Drive just a mile down the road from downtown Jonesborough and you'll find yourself in Persimmon Ridge Park.
Whether you're looking to walk your dog, go hiking, play a game of baseball, visit a waterpark (see #3), bike, play disc golf, and more — you'll find a great number of outdoor activities in Jonesborough so close to downtown.
We love to take our dogs and walk along the trails under the canopy of the trees. There are many different trails to choose from, some more challenging than others.
3. Splash around at Wetlands Water Park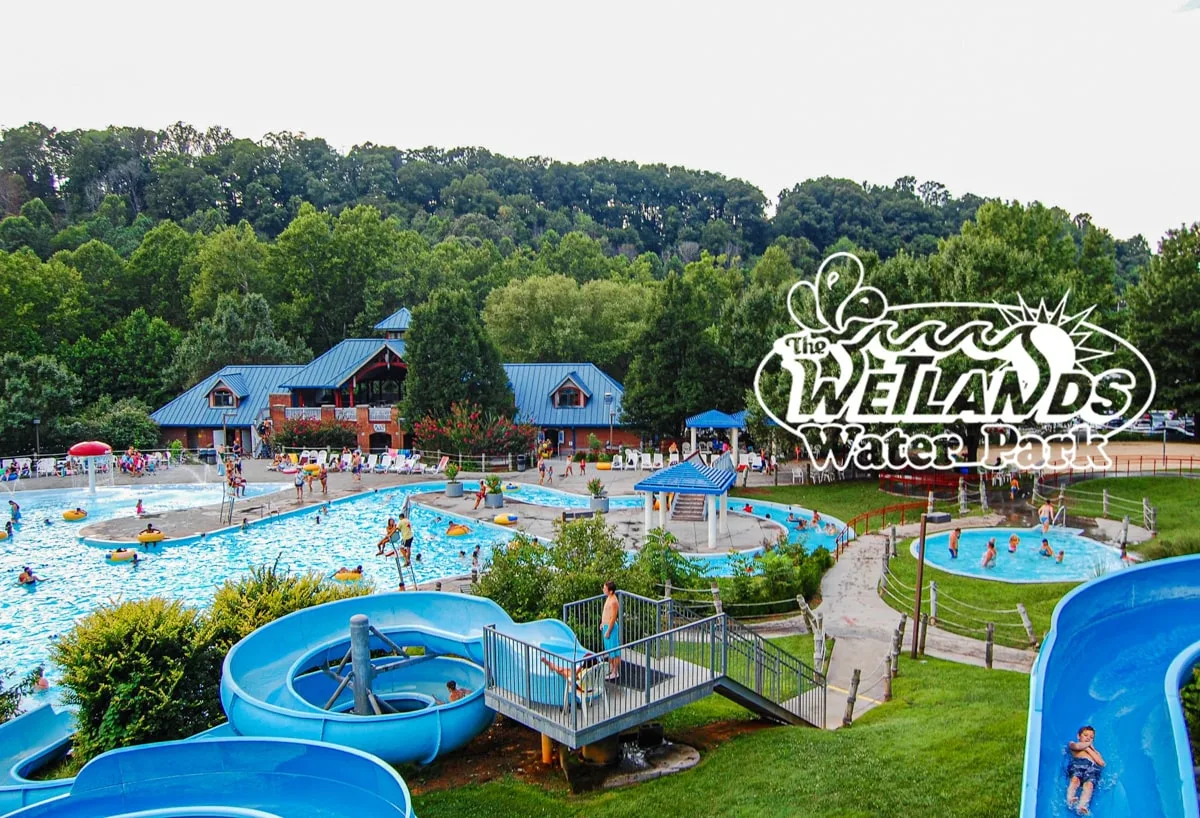 Wetlands Water Park is a venue that offers a large pool, fun flume slides, a lazy river, and a wading pool. Located just a 5-minute drive from downtown Jonesborough, Wetlands Water Park is a great place for you to enjoy a hot summer day lounging by the pool or enjoy a ride down one of their 3 slides!
The park has a snack bar serving pizza, hot dogs, hamburgers, ice cream, etc, if you find yourself hungry while visiting.
They also offer private rentals – allowing you and your family to rent out the whole water park for 2-3 hours in the evening. Times for rentals are 6-8 pm or 6-9 pm – great for special occasions or birthday parties!
4. Pick your Own Pumpkin at Fender's Farm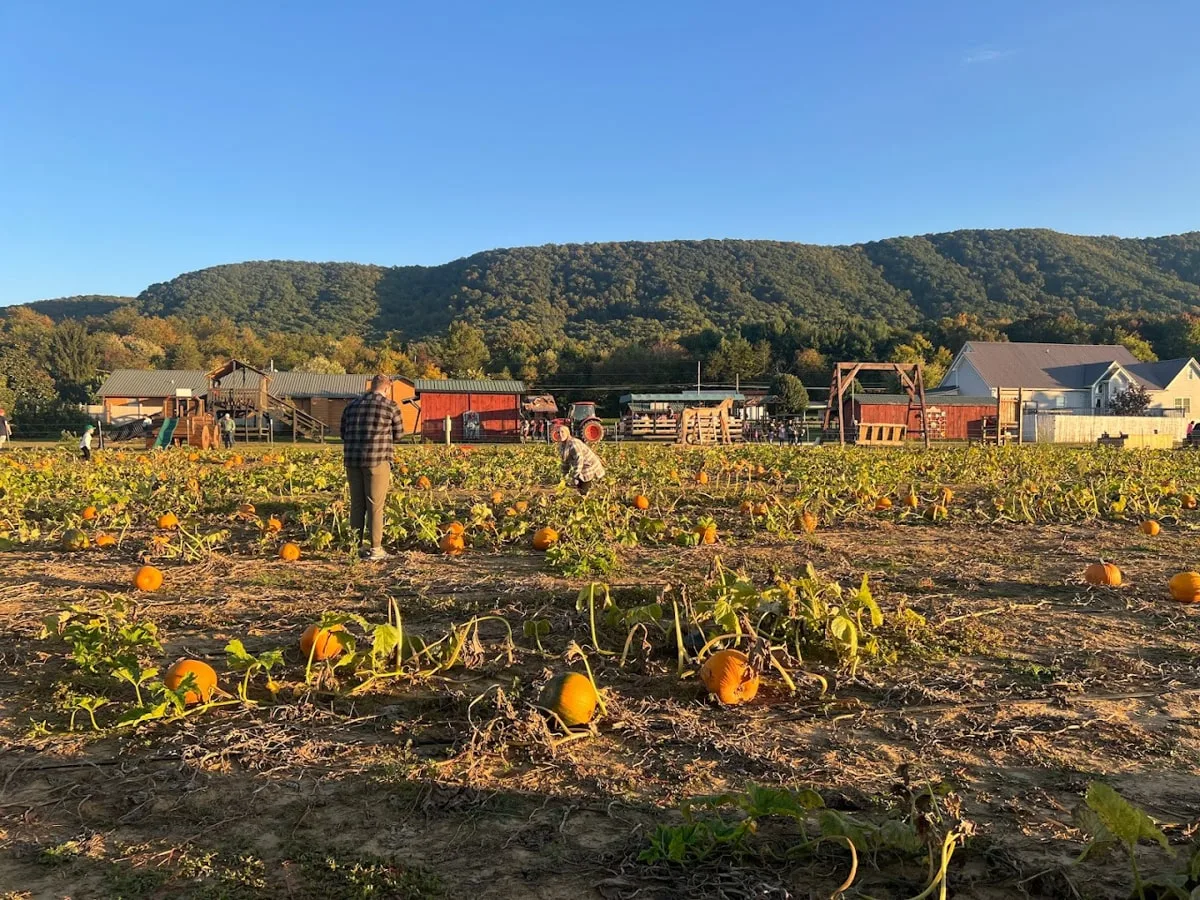 If you're looking for something fun to do in Jonesborough during the fall season, check out Fender's Family Farm.
Stroll through the pumpkin patch and choose your perfect pumpkin to carve for Halloween, find your way through a corn maze, escape a haunted house, play zombie paintball, or visit the Farm Market and take home some homegrown apples, squash, gourds, etc.
Fender's Farm is great for the entire family with many activities that are great for kids of all ages. If you're wanting to visit, Fender's Farm opens for the season at the end of September.
5. Eat a Southern Family Style Meal at The Kitchen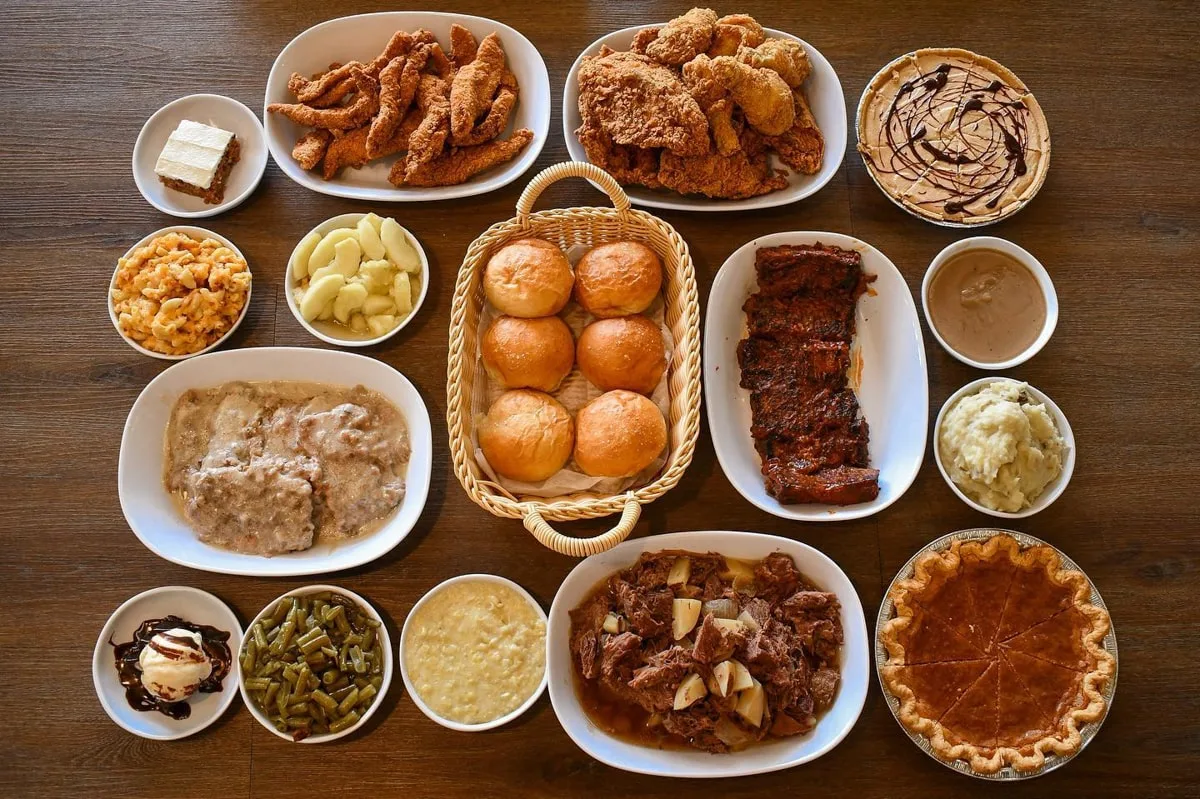 The Kitchen at Grace Meadows is one of the best places to eat in Jonesborough.
If you've never experienced a family-style meal, just imagine sitting around your kitchen table with your family where you'll ask someone to "pass the cornbread". The food will come out on large platters so you and the rest of your table can share and choose your own portions.
Dinner includes their famous yeast rolls, two types of meat, 5 seasonally rotating sides, and a dessert of each guest's choosing.
Breakfast is also served at The Kitchen every Saturday from 7:30-11:30 am which is not served family-style.
6. Visit Brights Zoo
Designed to educate people and children about supporting the welfare of animals, Brights Zoo is located just 10 minutes from downtown Jonesborough. Here you will find birds, mammals, and reptiles – all part of Brights Zoo's conservation efforts to expand and protect endangered species.
Brights Zoo also offers a few experiences of activities to do while visiting their zoo.
7. Take a Tasting Tour at Tennessee Hills Distillery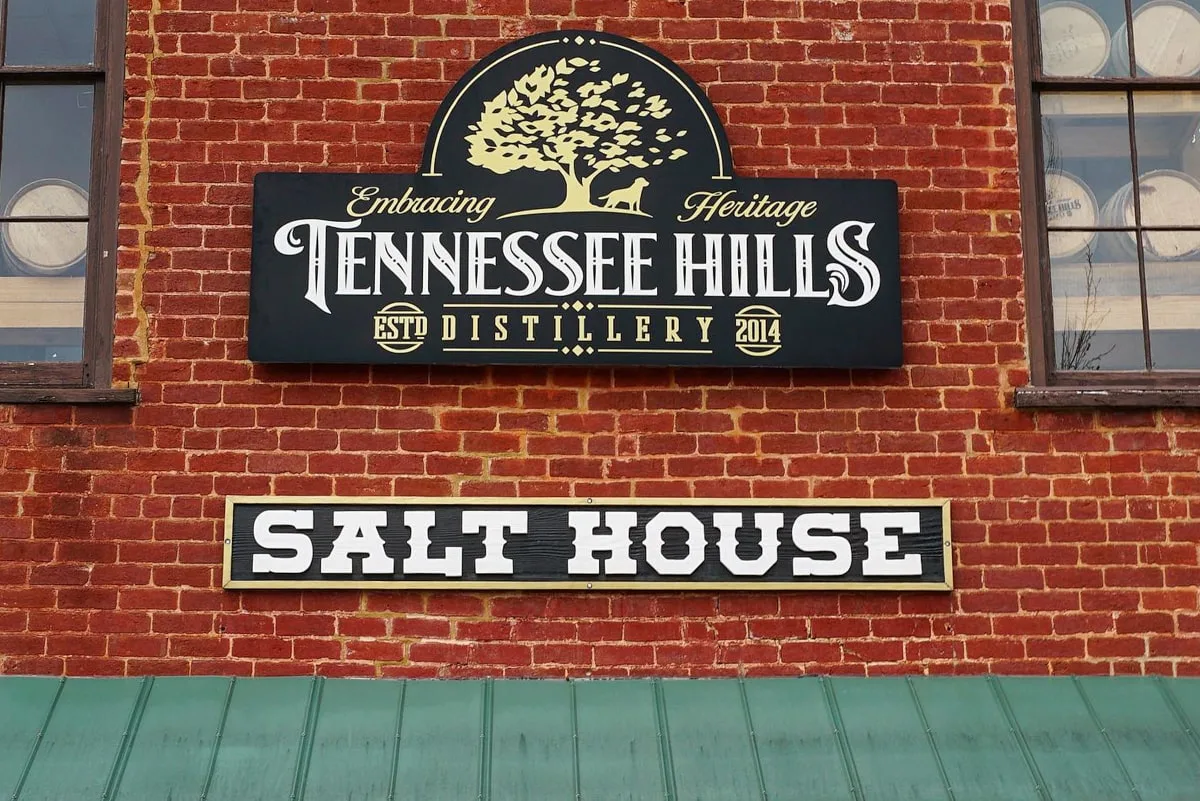 Opening up in Jonesborough in the year 2016, Tennessee Hills Distillery has grown exponentially over the past few years. This distillery took home in an old Salt House that was constructed in the 1800s, where they used to store salt during the civil war era.
The distillery offers tours and tastings, allowing you to try many of their hand-crafted spirits. With over 15 spirits to offer, you are sure to find one that you enjoy.
Try the popular Lemon Drop, made from grain and real lemon juice. Or if you want something a bit stiffer, try the S.E. Callahan's Rye Whiskey. We recommend stopping by their location to try a free tasting!
If you liked Tennessee Hills Distillery, also try their Brewstillery, located in downtown Johnson City.
See Also: 8 Best Breweries in Johnson City
8. See the Oldest Building in Jonesborough
The Christopher Taylor House is known as the oldest building in Jonesborough. This house was built in 1777 by Christopher Taylor – an officer and veteran of the French and Indian War and a major in the American Revolutionary War. Andrew Jackson lived in this house in the year 1788 while practicing law in Jonesborough.
The oldest building in Jonesborough is located right on Main Street of Jonesborough. We recommend spending a few hours exploring the antique gift shops and restaurants that Main Street has to offer.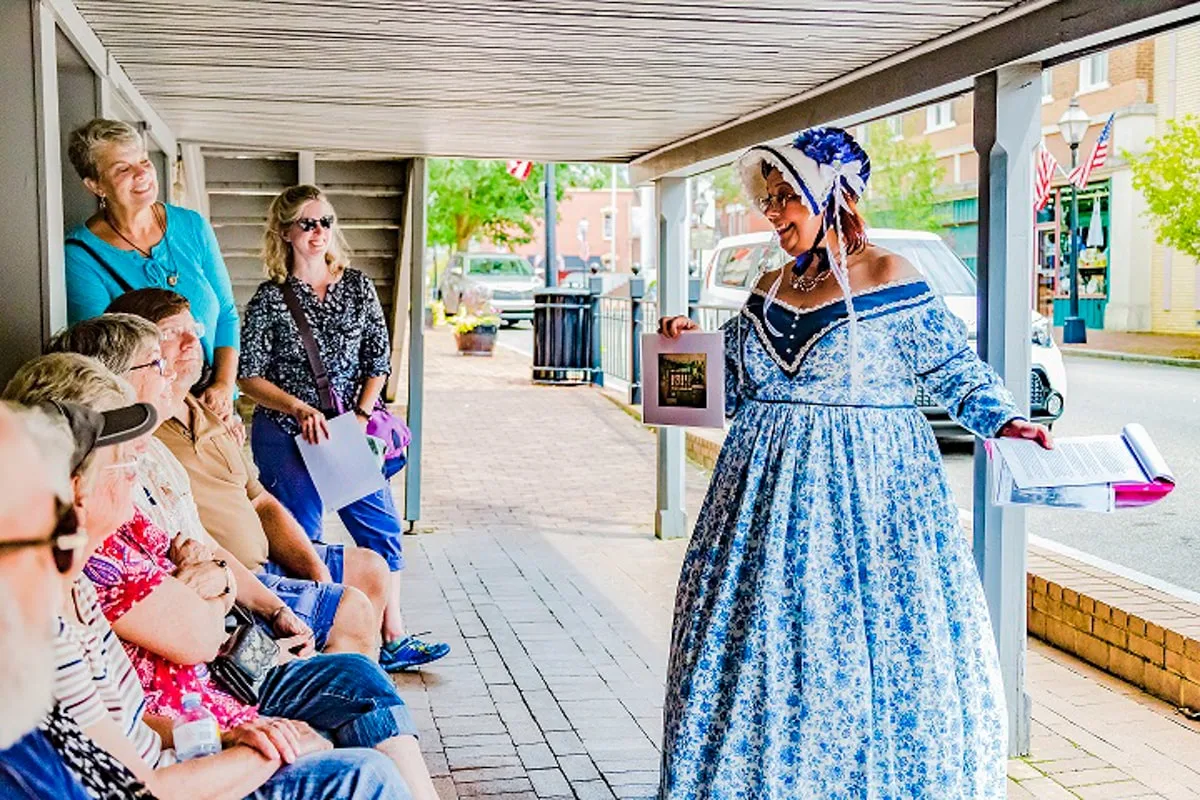 Learn about the Christopher Taylor House among many other buildings with a Jonesborough Town Tour through a Guided Historic Walking Tour.
You can also take a Jonesborough Mythbusting Tour or even an Old Jonesborough Cemetery Tour — take one tour or try all 3 and learn all you can about historic Jonesborough.
9. Watch a Show at the Jonesborough Repertory Theatre
Jonesborough Repertory Theatre was established in the year 1969, where performances first took place in the local courthouse. JRT has been growing for over 50 years and now offers eight main stage productions per year.
JRT is very involved with their community where they have a traveling theatre troupe where singers and actors perform for local hospitals, nursing homes, special events, schools, etc. They also offer education classes for school children and provide a theatre outreach for senior citizens.
If you enjoy drama, comedy, music, or dance, then Jonesborough Repertory Theatre will be a great activity for you to enjoy while visiting historic Jonesborough.
10. Enjoy a Craft Beer at Depot Street Brewing
Known as the Tri-Cities longest-running brewery, Depot Street Brewing has been in operation since 2004. Here you can enjoy a craft beer alongside the railroad tracks and get competitive in a game of bocce ball.
Depot Street Brewing offers a variety of craft brews for you to try — from the Loose Caboose Lager, an original craft favorite, or the Farmhouse Ale. They offer a great outdoor patio section to soak up the sun or to enjoy some grub from a local food truck. Check out Depot Street Brewing's Facebook page for the food truck schedule.
They also have a great indoor section with a top-floor loft, allowing you to enjoy a craft beer on a cold and rainy day while playing a couple of board games!
Also Read: 50 Best Things to Do in Johnson City (The Ultimate Bucket List!)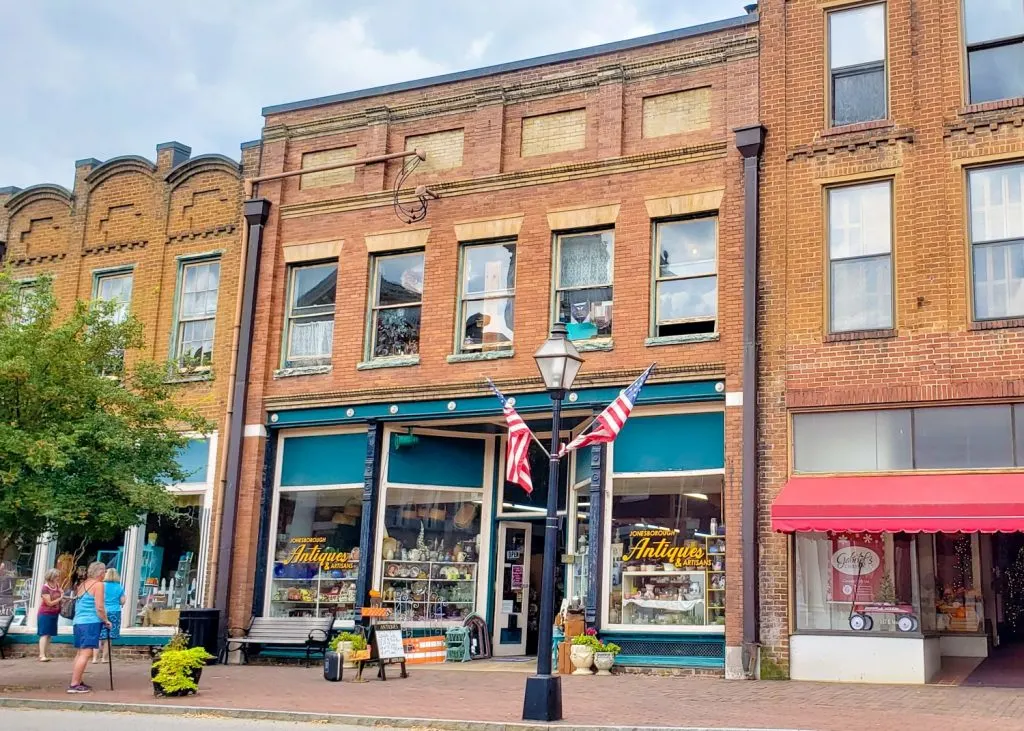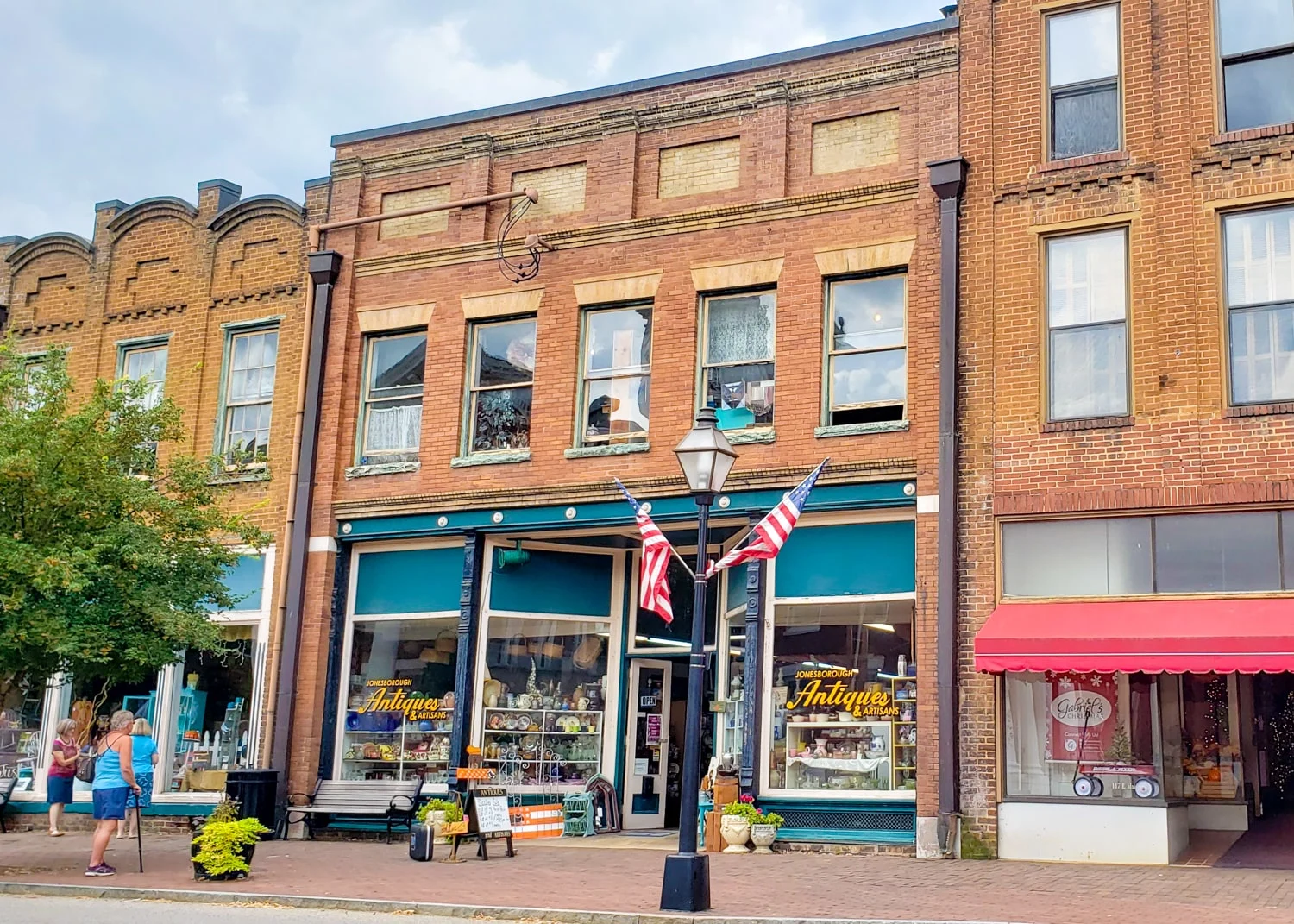 If you have any recommendations or suggestions for what to do in Jonesborough, please let us know in the comments below!
📌 PIN THIS GUIDE TO JONESBOROUGH TN