Looking for the best places to eat in Jonesborough, TN? Here's a list of recommended restaurants that serve breakfast, lunch, and dinner.
If you're planning on doing these fun things in Jonesborough, you'll also want to plan ahead on where you'd like to eat.
Or if you're simply driving through Jonesborough from Johnson City or Greeneville, perhaps you'll want to stop on your way at one of these delicious restaurants.
Jonesborough is a small town after all, so there isn't a huge list of places to eat.
However, the places we've compiled on this list of best restaurants in Jonesborough are delicious and popular among locals.
So, let's jump right into it and present you with the best places to eat in Jonesborough below.
Best Restaurants in Jonesborough, TN
1. Main Street Café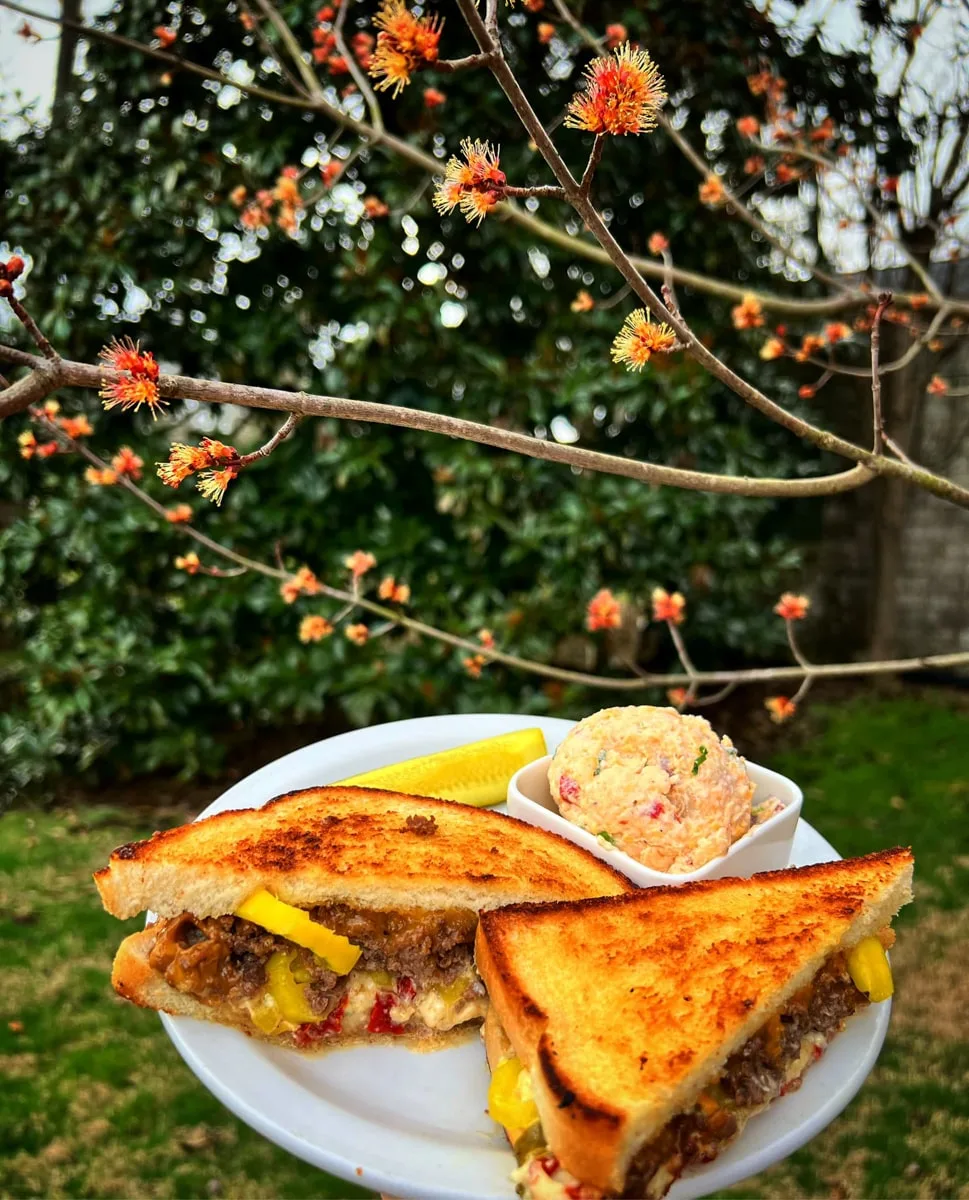 Hours: Monday – Saturday 11am – 3pm / Closed Sunday
If you're looking for the best lunch in Jonesborough, you won't want to pass up Main Street Café. The only thing we don't like about this place is that they aren't open for dinner.
Main Street Café is in the heart of downtown Jonesborough and is within walking distance of shops and historic attractions.
Some of our favorite items on the menu include the chicken salad and The Breezy smoked turkey sandwich. And for dessert try the Gelato, with over 8 flavors.
Catering an event such as a birthday party, wedding, or holiday event? Main Street Café's catering menus are impressive with delicious menu options for all event sizes.
2. The Kitchen at Grace Meadows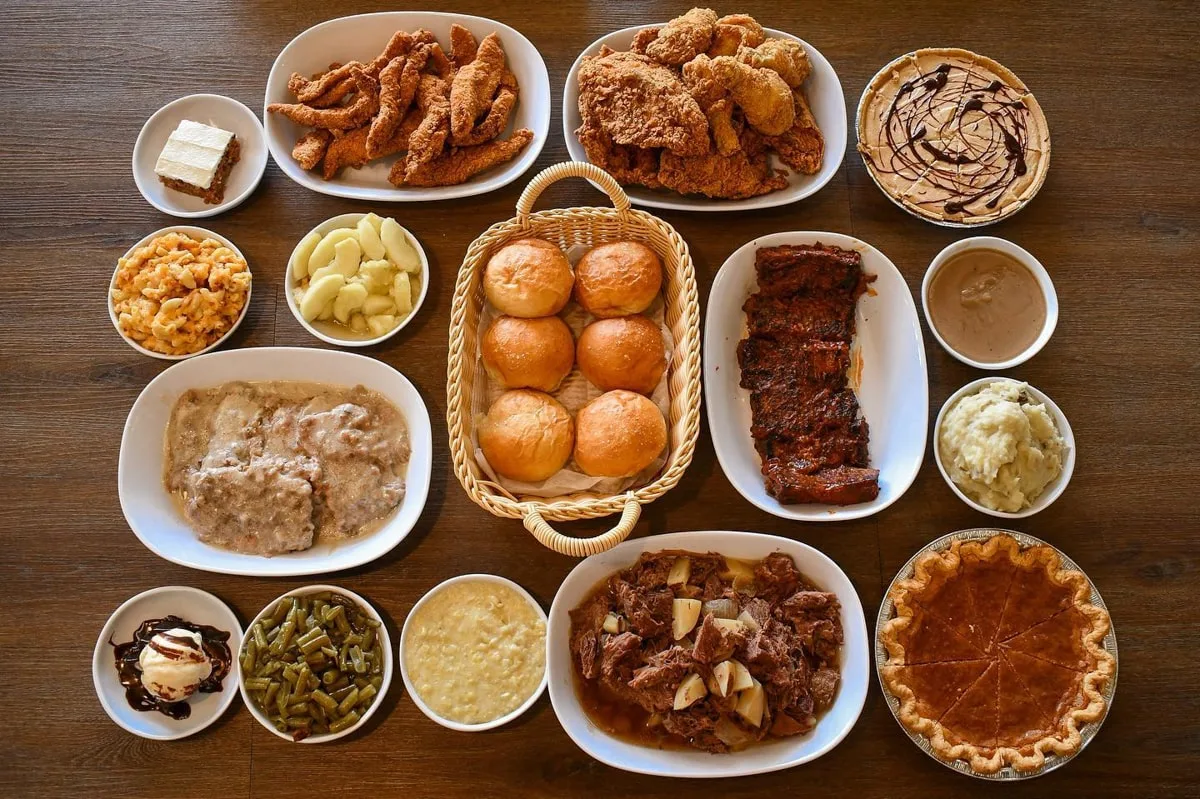 Hours: Wed-Friday: 4-8pm / Saturday: 7:30am-8pm / Closed Sun-Tuesday
The Kitchen at Grace Meadows is one of the best places to eat in Jonesborough where you can enjoy a family-style meal.
You'll feel like you're at Grandma's house on a Sunday afternoon enjoying fried chicken with collard greens and a "made from scratch" dessert.
Dinner includes their famous yeast rolls, two types of meat, 5 seasonally rotating sides, and a dessert of each guest's choosing. The food comes out on large platters so you and the rest of your table can share and decide on portion sizes.
The Kitchen also serves breakfast in Jonesborough every Saturday from 7:30-11:30 am, ordered from the menu per person.
3. Texas Burritos & More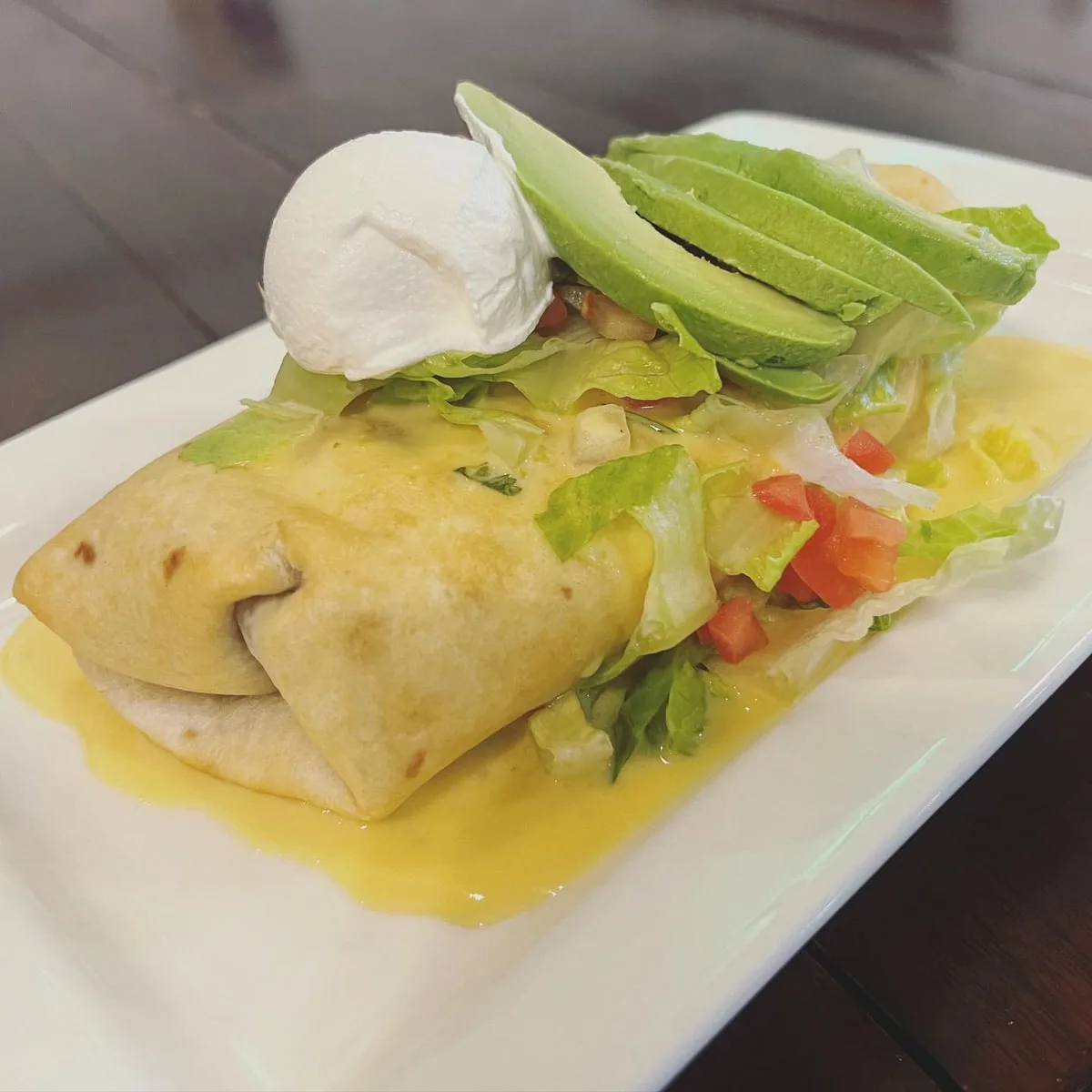 Hours: Tues & Wed 11am-8pm / Thur-Sat 11am-9pm / Closed Sun & Monday
If you're anything like us, then you may love Mexican food. Texas Burritos & More brings delicious Tex-Mex cuisine to downtown Jonesborough.
We tried this restaurant when it first opened up in 2018 and we're planning our return soon.
From fresh loaded guacamole to building your own burritos, tacos, fajitas, enchiladas — you name it, they have it.
Looking for more restaurants near Jonesborough? Read >> The Ultimate Foodie Guide: 25+ Best Restaurants in Johnson City <<
4. The Black Olive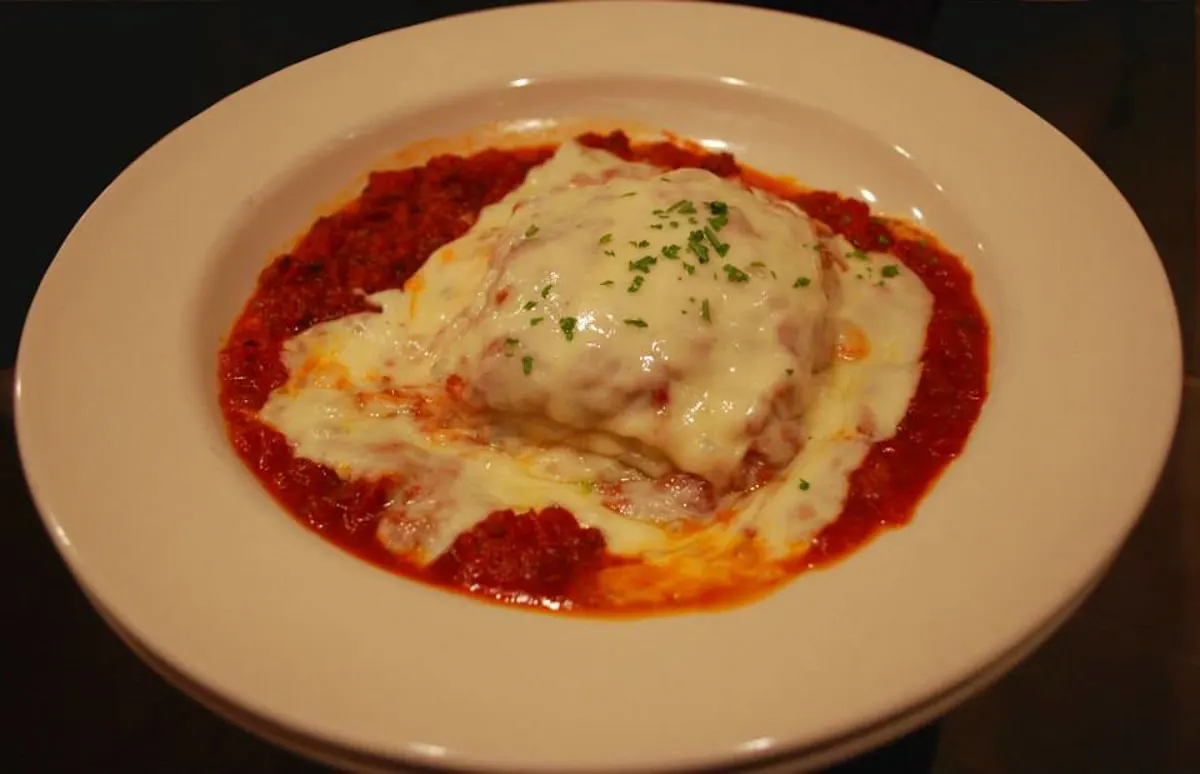 If you're craving pasta or pizza, head over to The Black Olive as you won't be disappointed.
From specialty pizzas to hot grilled sandwiches, and all the pasta you can dream of in between. Some of our favorites on the menu include the Spicy Bowtie Chicken and the Ultimate Veggie Pizza.
If it's a pretty day, don't forget to ask to sit out on the patio!
The Black Olive also has locations in both Johnson City & Elizabethton.
5. Olde Town Pancake House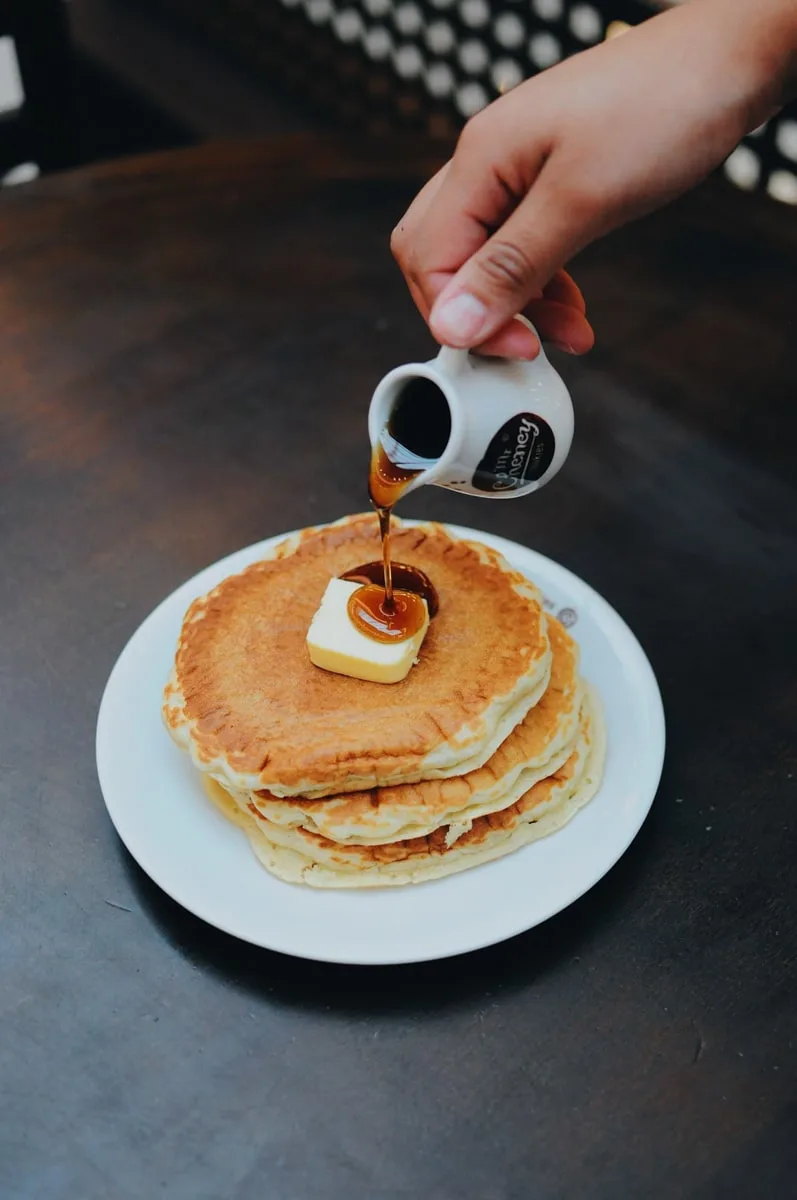 Hours: Tues-Saturday 7am-2pm / Sunday 8am-2pm / Closed Monday
The Olde Town Pancake House has been a staple go-to breakfast spot in Jonesborough for many years.
With country-style favorites such as biscuits & gravy, omelets, and of course… pancakes! Get your pancakes topped with many different toppings such as blueberries, peaches, apples, peanut butter, or chocolate chips.
Breakfast is served all day and lunch starts at 11:00 am.
6. Just Bee Diner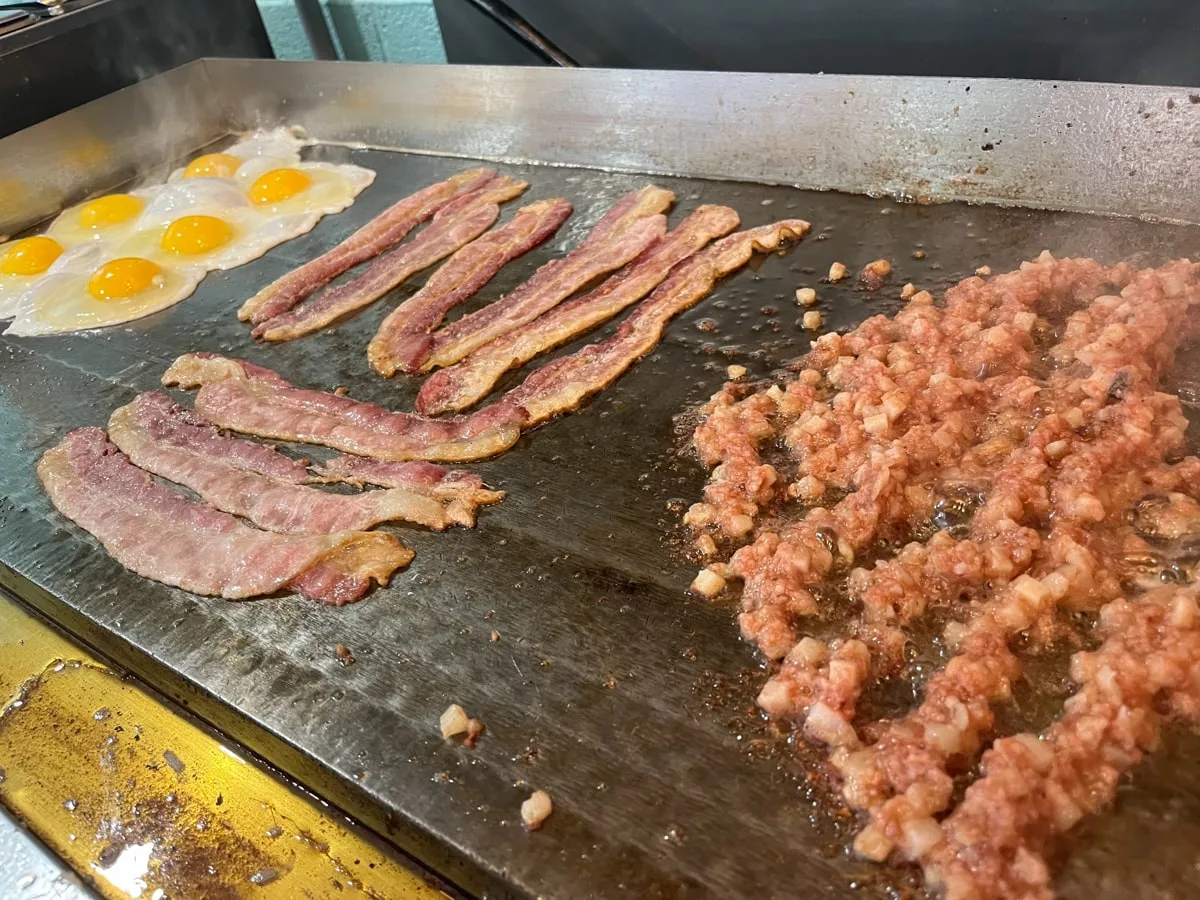 Hours: Mon, Thurs, & Fri: 7am-2pm / Sat & Sun: 7am-3pm / Closed Tues & Wednesday
Just Bee Diner is one of the newest places to eat in Jonesborough, providing all-day breakfast, lunch, and dinner.
Menu items include breakfast biscuits & burritos, waffles, pancakes, sandwiches, and hamburgers.
We encourage you to read about the owners of the diner here as they have a touching story as to how Just Bee Diner came to be.
7. The Corner Cup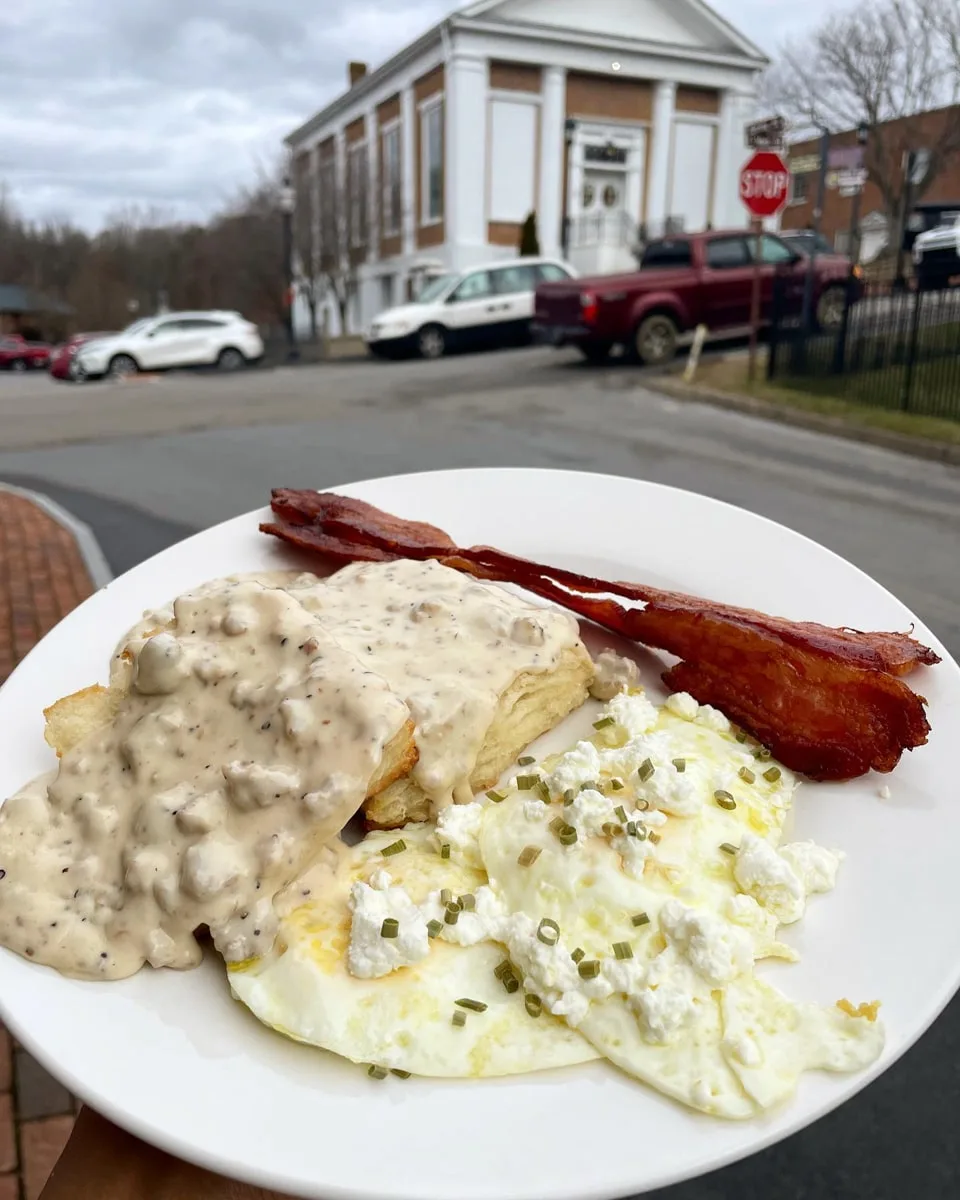 Hours: Tues-Friday 7am-3pm / Sat & Sunday 8am-3pm / Closed Monday
Not only do they serve delicious coffee and teas, but The Corner Cup also serves a unique breakfast & lunch menu.
We suggest the Avocado Toast or their breakfast sandwiches to start your day.
Or if you stopped in for lunch, try one of their delicious sandwiches such as The Fancy — Hot ham and cheddar with honey mustard drizzle and poppy seeds served on a flaky croissant.
And of course, try one of their delicious specialty coffees or teas.
Looking for other coffee shops near Jonesborough?
Also Read: 8 Best Coffee Shops in Johnson City
*** Coming Soon: The O'possums Tale — Jonesborough's Only Public House ***
What restaurants have you tried in Jonesborough? Let us know in the comments below! 👇
Featured Image Credit: The Kitchen at Grace Meadows