Whether you're in town for the music or just enjoying the city, what better way to start the day than at one of the best coffee shops in Nashville?
Bustling, creative, and fashionable, with a healthy dose of Southern hospitality, Nashville offers a distinct brand of cool unlike anywhere else.
And true to its roots, Nashville coffee shops offer a little of everything.
>> Also Read: Music City Bucket List: 25+ Best Things to Do in Nashville <<
From cozy historic houses to hipster enclaves, bakeries, and even a cafe inside a brewery, cups o' Joe here come with a side of creative flair.
It's a good thing, too, because with so much to see and do (and eat!) in Nashville, it's important to stay properly caffeinated.
Back to that whole cafe inside a brewery thing… Nashville is excellent at blurring boundaries. Several Music City coffee shops seamlessly blend into restaurants or even bars.
No matter the time of year or what's on your agenda, you'll always find a good cup of coffee in Nashville!
Prepare to get your caffeine fix, as we dive into the city's best coffee spots worth hitting up!
Best Coffee Shops in Nashville, TN
1. Crema Coffee Roasters
Location: 15 Hermitage Ave, Downtown Nashville
Hours: Mon-Fri 6:30am–6pm, Sat 7am–6pm, Sun 8am–4pm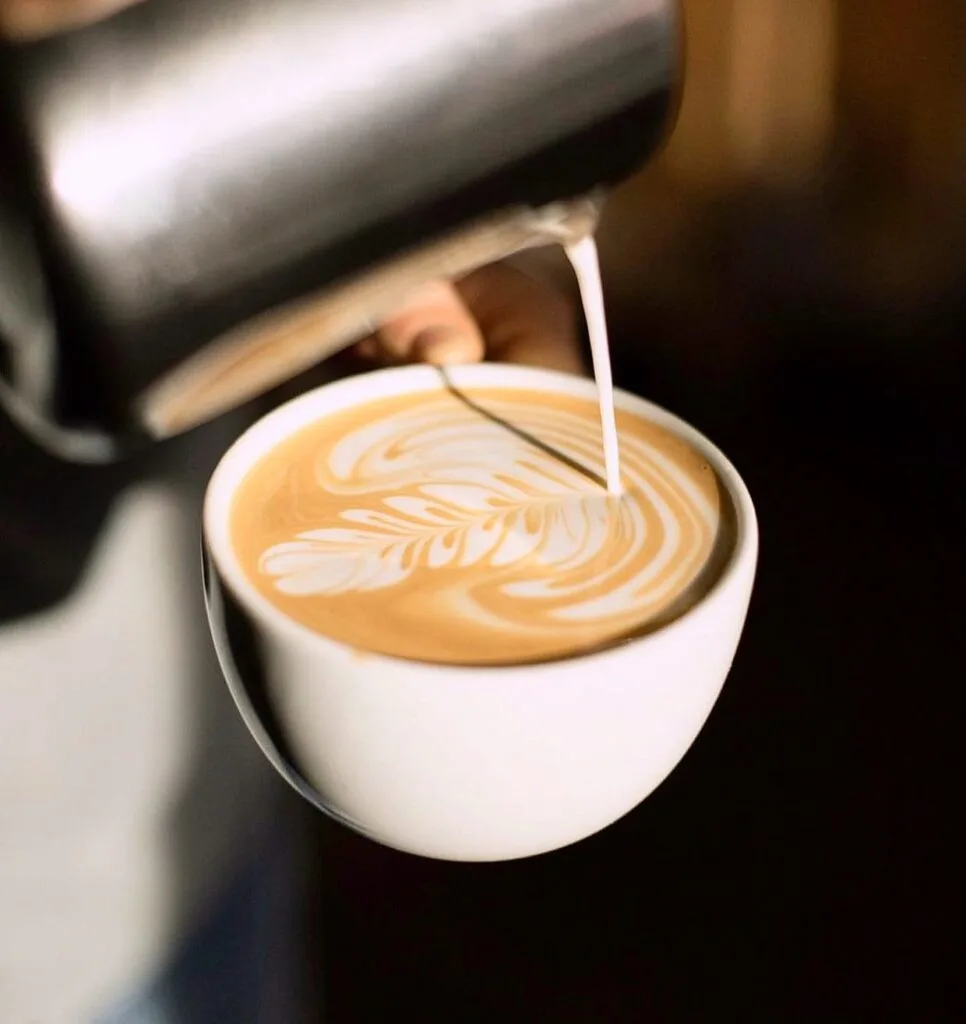 Few Nashville coffee shops take their brewing craft as seriously as Crema.
The shop is committed to sourcing and roasting their own excellent beans, all the while considering sustainability, too.
In addition to working with ethically sourced producers, Crema manages not to generate any waste!
Chat with the knowledgeable baristas about exactly what goes into each drink. Or, better yet, take one of their coffee classes to level up your own home brewing game.
Unlike their dead-serious approach to coffee-making, the space is delightfully chill. Catch up with a friend in the airy white interior or get some work done on the patio.
In fact, Crema gets our vote for one of the more laptop-friendly coffee shops in Nashville! 👩‍💻
The coffee soda is an absolute must, made fresh in-house daily. And after nibbling on a specialty toast, don't forget to snag a bag of their incredible beans to go!
There are other Crema locations around Nashville. Find them in East Nashville and Brentwood, coming summer 2023.
Finally, they're also in Pinewood, a buzzy restaurant-bar-workspace-bowling alley hybrid.
2. Slow Hand Coffee + Bakeshop
Location: 1012 Gallatin Ave, Greenwood
Hours: Mon-Sun 7am–1pm
Sometimes, there's just nothing quite like a charmingly unfussy bakery and cafe. Slow Hand offers both tasty cups of joe and incredible pastries, all in a simple, casual space on the east side.
Chatting with the staff makes you feel like a regular, even if it's your first visit!
And the rustic savory menu items make this joint a dependable breakfast stop, too. The melt-in-your-mouth biscuits, as are their breakfast burritos and quiche, are beyond tasty.
Local tip: the featured burritos and quiche change every weekend. Slow Hand announces the upcoming flavors on their Facebook page, so if you see something you like, don't miss out!
The prices are refreshingly approachable among Nashville coffee shops, making this an easy weekday go-to. And the cherry on top, their lattes get a special touch with super cute art!
The only downside here is the limited hours. Although they close at 1 daily, baked goods almost always sell out much earlier. If you have your heart set on something, make time to stop in before 10:00 am.
3. Elegy Coffee
Location: 2909A Gallatin Pike, East Nashville
Hours: Mon-Sun 7am–4pm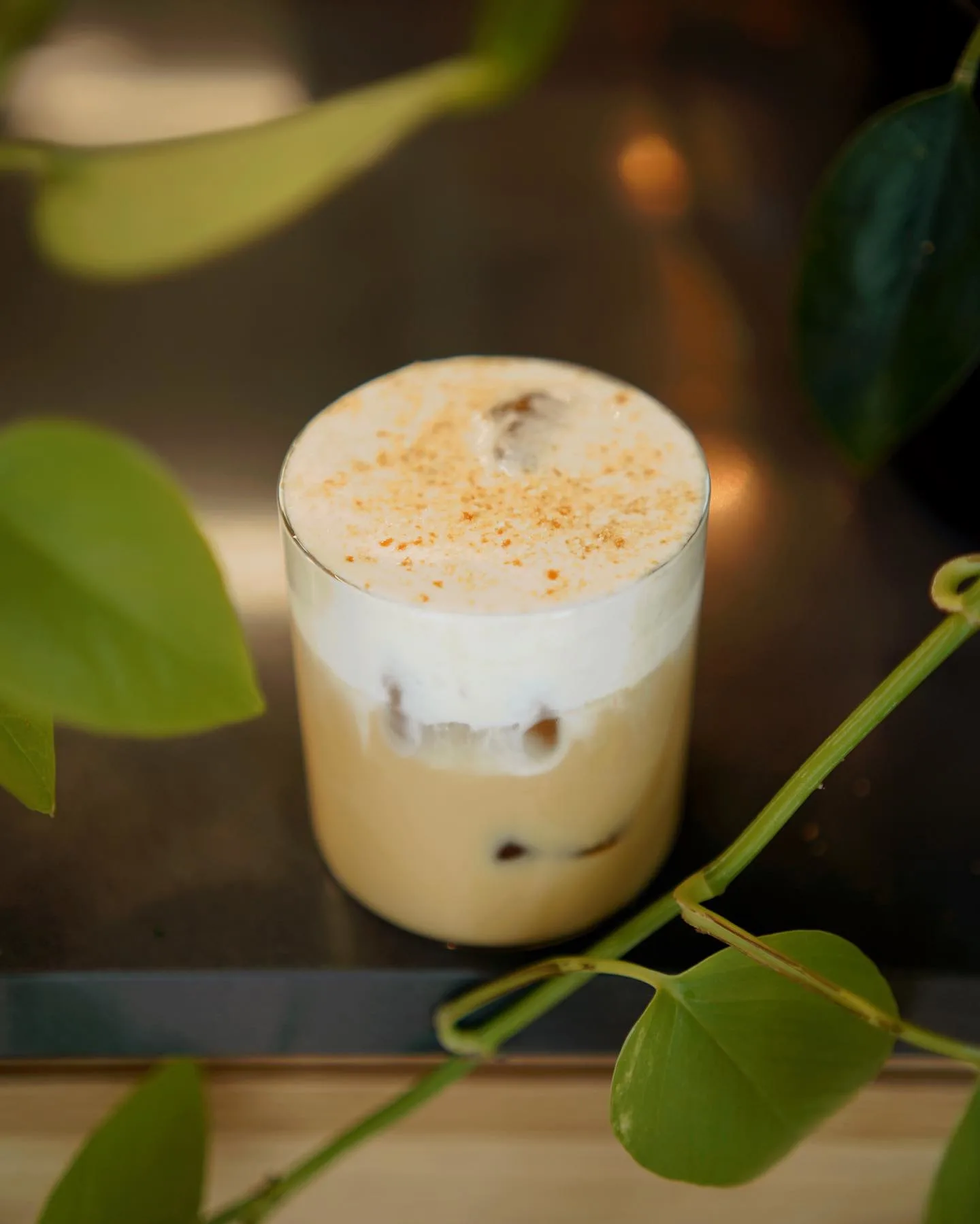 Small, detailed, and incredibly aesthetic, Elegy is hands-down one of the best coffee shops in Nashville.
Trendy, East Nashville, serves as the perfect neighborhood for this chic cafe, although they do have other locations in Germantown and Downtown.
Come for the Instagrammable plant-filled interior, and keep coming back for the flawlessly executed drinks.
Hallmark beverages center around various cold brew infusions. In particular, try the Honey Bear, which is crafted with honey, spices, and maple syrup.
The tea selection is equally excellent. In fact, Elegy just might just have the best matcha latte in town!
The shop also serves a few breakfast options, including a breakfast burrito available in both vegan and classic formats.
Just note there's no indoor seating, although there are a handful of tables on the patio.
The cafe exhibits more of a grab-and-go vibe rather than a place to hang out for hours (which, again, fits highly walkable East Nash).
4. Barista Parlor
Location: 1519 Gallatin Ave B, East Nashville
Hours: Mon-Sun 7am–1pm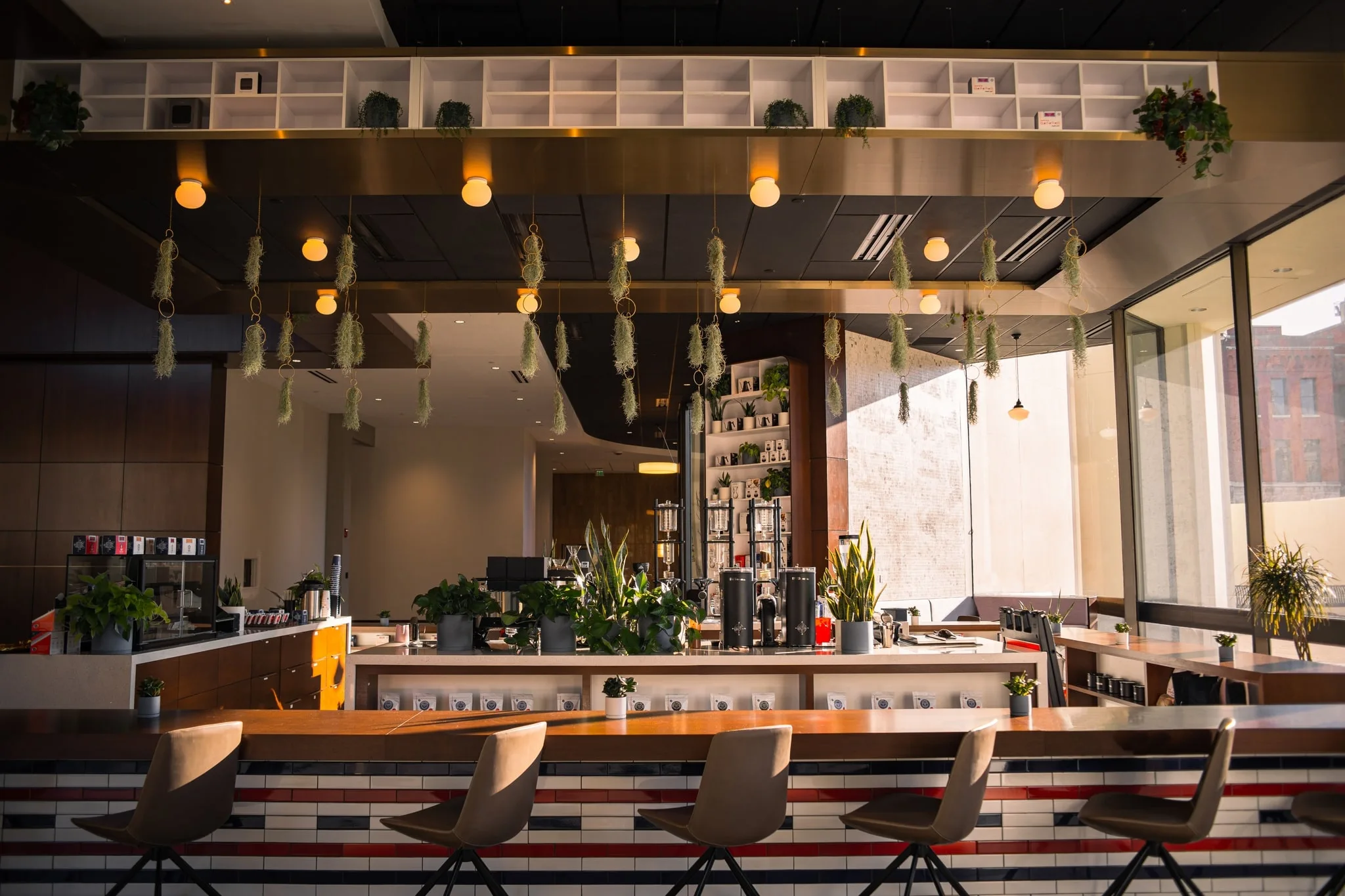 A list of the best coffee shops in Nashville isn't complete without Barista Parlor, one of the city's most well-known institutions.
Now with seven-plus shops including a pop-up, it's hard to beat the especially hip East Nashville location.
Expect big wooden communal tables, a vinyl record player, and a fashionable hipster aesthetic — all complete with great coffee, of course!
The coffee shop brews an exquisite collection of pour-overs, as well as delicious traditional milk-based coffees
For fans of flavored coffee beverages, BP also serves creative takes like iced lattes made with cereal milk.
Coming in hungry is a good idea, because the bagels are tasty, as are the biscuits and burritos.
At times, the atmosphere may be a little noisy for getting work done, but it's ideal for a hangout. As a matter of fact, we highly recommend it as a great candidate for a date or catching up with friends!
5. Cafe Coco
Location: 210 Louise Ave, Midtown
Hours: Mon 6pm–12am, Tue-Sun 8am–12am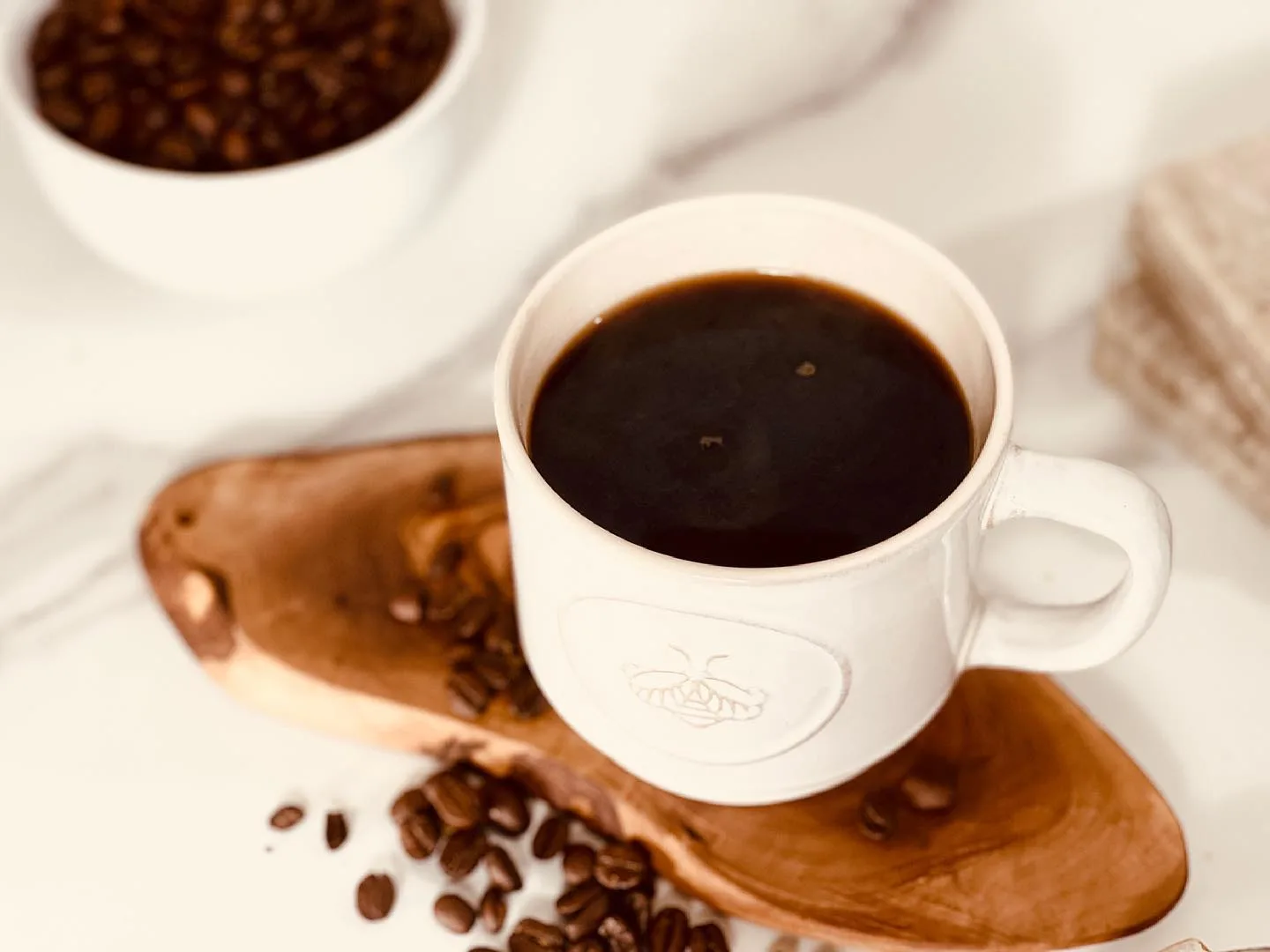 Few Nashville coffee shops are as dependable as Cafe Coco.
Open until midnight, this cafe cranks out tasty beverages and bites all day long! As a bonus, it's one of the city's staples for live music.
Housed in a cute standalone house, it feels like a friend's place with always-open doors. The environment's perfect for just about anything, from diving into some work to reading or catching up.
Their food is straightforward but tasty, serving up familiar favorites like burgers, sandwiches, and breakfast bowls.
The highlight at Cafe Coco comes on Thursday and Friday nights when it hosts a bustling open mic night.
Catch a bit of local Nashville culture with poetry readings, live performances, songwriters' roundups, and even comedy bits.
In addition to being one of the best coffee shops in Nashville by day, Cafe Coco makes for a great casual hangout spot at night.
6. The Well
Location: 690 East Old Hickory Blvd, Brentwood
Hours: Mon-Fri 6am–6pm, Sat-Sun 7am–6pm
The Well does it right on several fronts – they source sustainable beans from abroad, give back to impoverished communities, and have a reputation for roasting some of Nashville's best coffee.
Their in-house roasts particularly highlight African coffees.
Try out the tasty flavors in a pour-over or artfully crafted espresso beverage. And if coffee isn't your thing, The Well also serves a nice selection of teas and other beverages.
Like several of the other best coffee shops in Nashville, expect a full menu. Locals love the breakfast burritos and bagels, but you truly can't go wrong with anything.
The interior is super airy, with a warm wood-paneled decor. There are many outlets to charge your laptop, and the ample seating means it's rarely difficult to find a spot.
It's the ideal environment to dive into some work, especially fueled by The Well's incredible coffee.
Bonus: The Well is a "missional coffeehouse," meaning they re-invest profits into global communities. More specifically, they build wells and improve existing water sources. We love a coffee shop that gives back!
7. Cafe Intermizzo
Location: 205 Demonbreun St, 2nd Ave S, Downtown Nashville
Hours: Sun-Wed 9am–9pm, Thur 9am–10pm, Fri-Sat 9am–11pm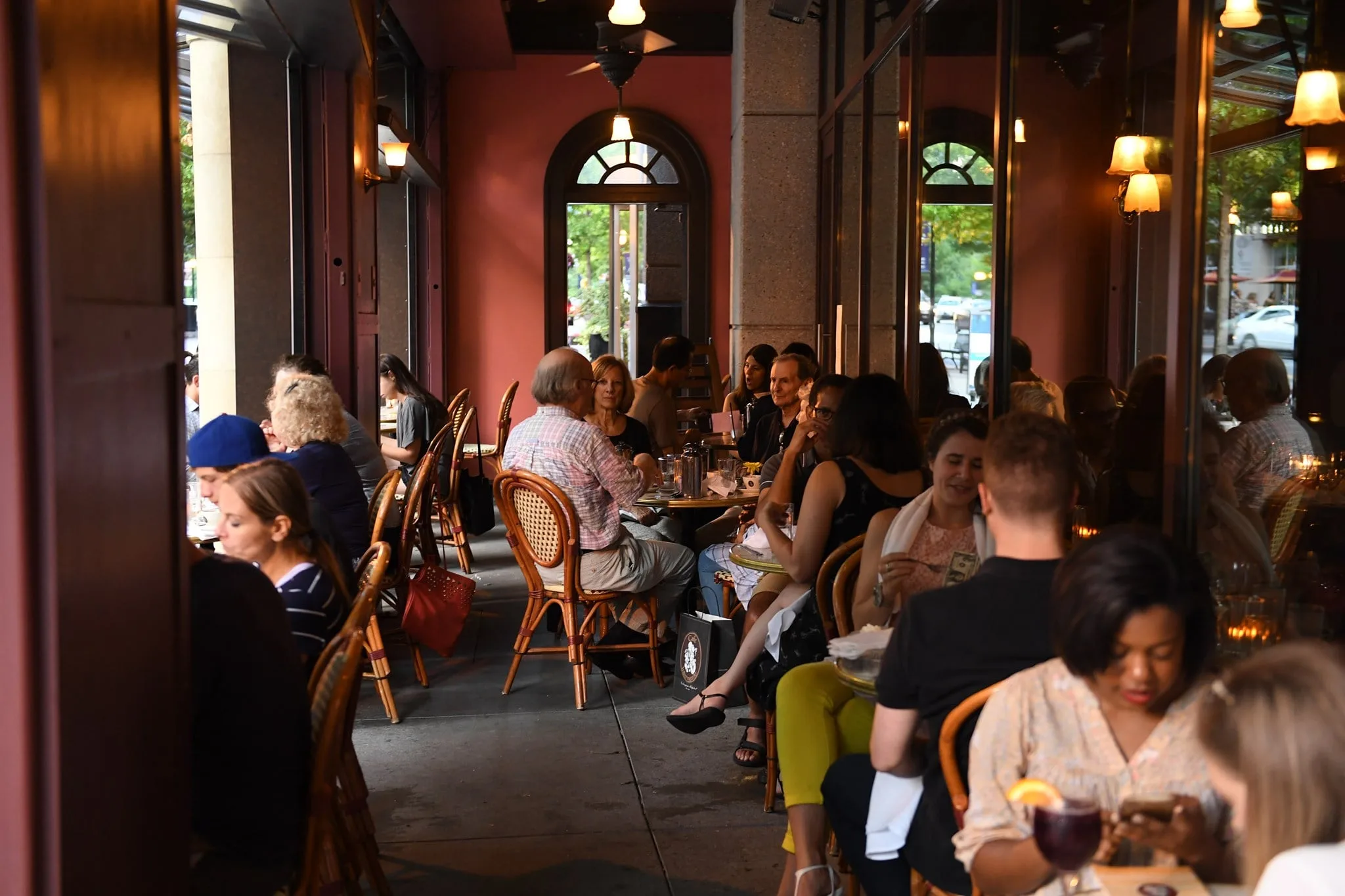 Looking for a slice of Europe in the heart of Nashville? Head to Cafe Intermezzo!
The shop mirrors a Vienna-esque atmosphere, with elegant decor, elaborate pastries, and al fresco dining.
It's an all-day spot, open through the evening. Perfect for a late-night treat and coffee, perhaps even a boozy nightcap.
The cafe boasts an extensive selection of coffees made with liqueurs, as well as an impressive wine list.
When it comes to food, Cafe Intermezzo dishes up a lovely selection of European-influenced bites. Enjoy all-day (including late-night!) breakfast classics like French Toast, or dip into tortellini, crepes, and salads for dinner.
Don't forget to check the counter for daily specials, as well as the separate dessert menu!
The cafe's ornate interior adds to the Old World vibe, complemented by white tablecloths and impeccable table service. It's not the best option for working, but it is the perfect backdrop for a memorable date!
Note that Cafe Intermezzo is cashless and only accepts cards for payment.
8. Living Waters
Location: 1056 E Trinity Ln #101, Nashville, TN 37216
Hours: Mon-Sat 8am–10pm, Fri 11am–1am, Sun 8am–8pm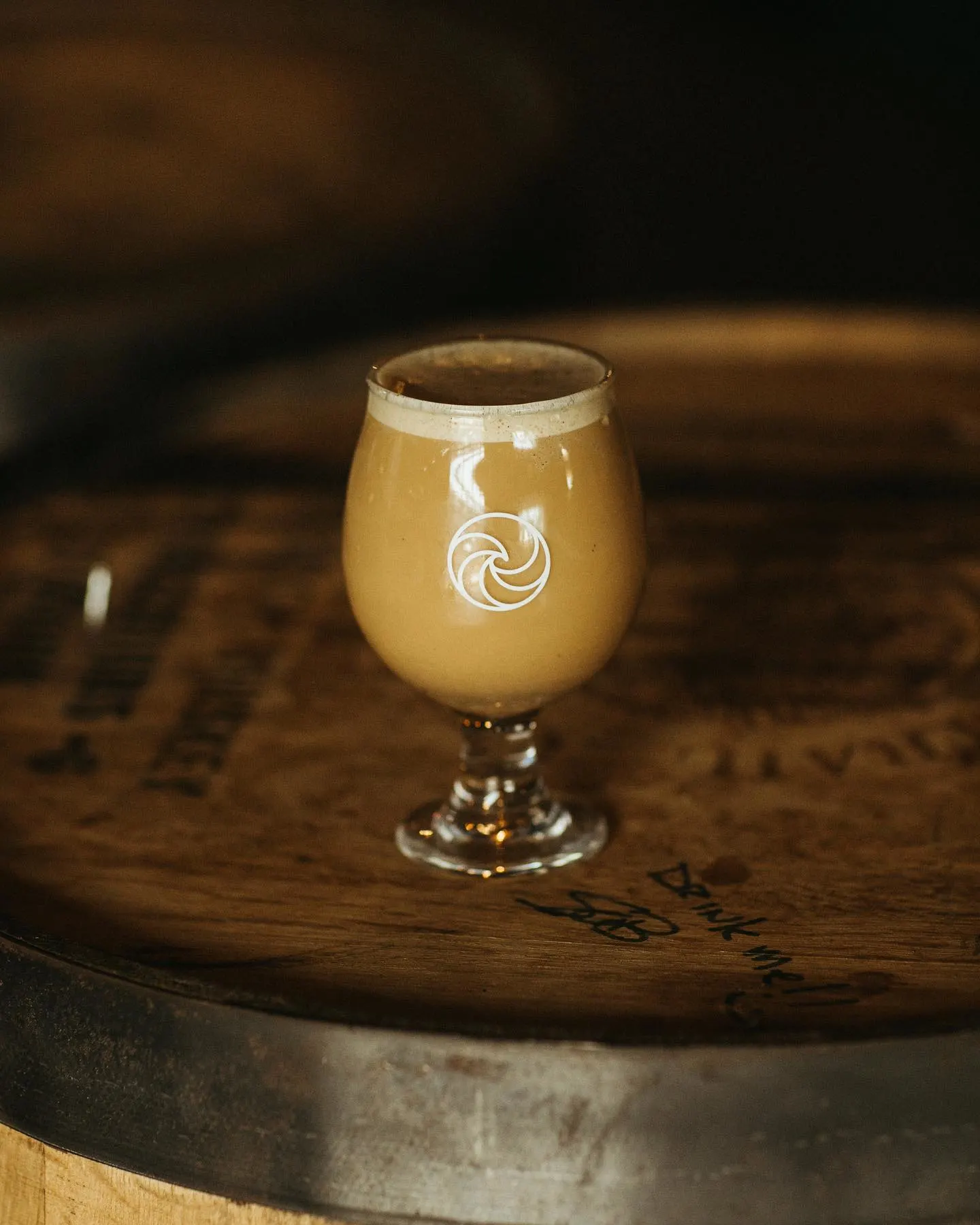 Another East Nashville hotspot, this shop is truly excellent at brewing…both beer and coffee! Yep, Living Waters is a cafe inside a brewery. Or actually, is it the other way around? Either way, both options are on offer!
The atmosphere is ideal for simply kicking back. With tons of plants, barrels used for beer-making as decor, and comfy couches, the spot has a lounge-like atmosphere.
Adding to the vibe, it's in a classic industrial-chic brewery building.
The coffee is seriously delicious, with espresso drinks that look like works of art and pour-overs of multiple origins. Plus, many of the beers have low alcohol content, making a crossover coffee-beer drinking session more manageable!
Living Waters has breakfast burritos on offer, but keep in mind they often sell out. Keep an eye on their events calendar, featuring things like Saturday parties with various food truck pop-ups!
9. Stay Golden
Location: 2934 Sidco Dr #130, Radnor
Hours: M-F 7am–4pm, Sat & Sun 8am–3pm
Stay Golden offers an enticing trio: coffee, brunch, and cocktails!
The food is made from scratch daily and downright delicious, featuring lovable favorites like breakfast tacos, biscuit sandwiches, and eggs Benedict.
The concept is not exclusively a coffee shop, not strictly a restaurant, and more than a bar, so coming in for just a cup of coffee is perfectly acceptable.
Alternatively, get a jump on your afternoon buzz with their Stay Golden's tasty and unique cocktails.
They serve mimosa pitchers and carafes of Bloody Mary, but their coffee-based cocktails really stand out.
Options include a coffee-liqueur based Old-Fashioned and "A Better Morning," which is an espresso martini with Southern flair (bourbon, of course!).
For a more traditional Nashville coffee shop experience minus the alcohol, try something from the "Augmented Coffee" menu.
Stay Golden gets especially busy on weekends, so come prepares for a wait. Once inside, the vibe is refreshingly simple and casual. On weekdays or when it's not busy otherwise, bringing your laptop would even be appropriate!
10. Tempo
Location: 2179 Nolensville Pk, Nashville
Hours: Thur-Mon, 8am–2pm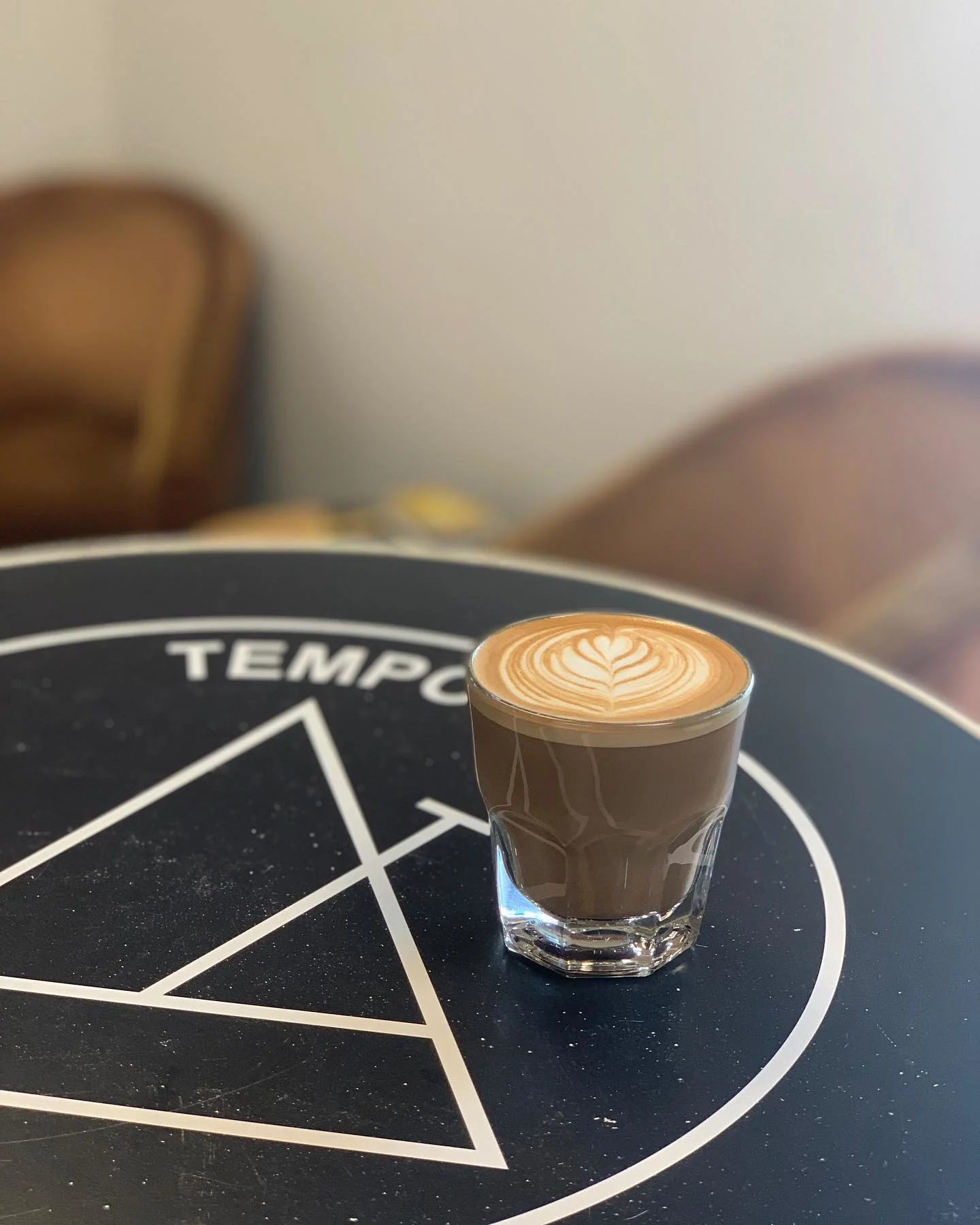 Tempo brings a big ol' slice of Texas to Nashville with its Tex-Mex flavors, including some delicious Nashville coffee.
For example, try the tasty espresso horchata and aguas frescas. Japanese-style iced coffees are beloved, too!
In the food department, they also craft delicious breakfast tacos with homemade tortillas. If you're more of a sweets person in the morning, grab a treat from the bakery case.
The shop's aesthetic is minimalist, concentrating on flavors rather than appearance.
The comfortable interior is perfect for unwinding or working uninterrupted. Plus, the warm atmosphere gives the cafe a community feel – witnessed even more so during rotating live music events!
True to Nashville's roots, Tempo was founded by a musician, Javier Solis. That's also where the shop name comes from, as well as its awesome motto: "Take your time."
11. Ugly Mugs
Location: 1886 Eastland Ave, East Nashville
Hours: Mon-Fri 6am–6pm, Sat & Sun 7am–6pm
Sure, most people seek out the best coffee shops in Nashville for…coffee.
But at Ugly Mugs, most Nashvillians come for the bagels and schmears.
It's not that the shop has a huge or even unique selection of bagels. On the contrary, the bagels are actually super simple. But it's a universally held opinion that Ugly Mugs makes the best bagel in town, especially their bagel with lox.
Don't get us wrong, Ugly Mugs makes fantastic coffee. The Black Bear latte is a local favorite, featuring blackberry and honey. Seasonal specials are always memorable, too.
And for those who prefer a sweeter type of breakfast bread (donuts), Ugly Mugs is next door to the wildly popular Five Daughters Bakery. The large patio actually sits between both shops, so you don't necessarily have to choose. Bagel for breakfast, donut for a mid-morning snack?
The shop's industrial chic vibe makes a perfect remote work setting. Thankfully, there's also a ton of seating.
Visiting Nashville in Winter? Also Read: Visiting Nashville in Winter: 21 Best Things to Do
SAVE FOR LATER 📍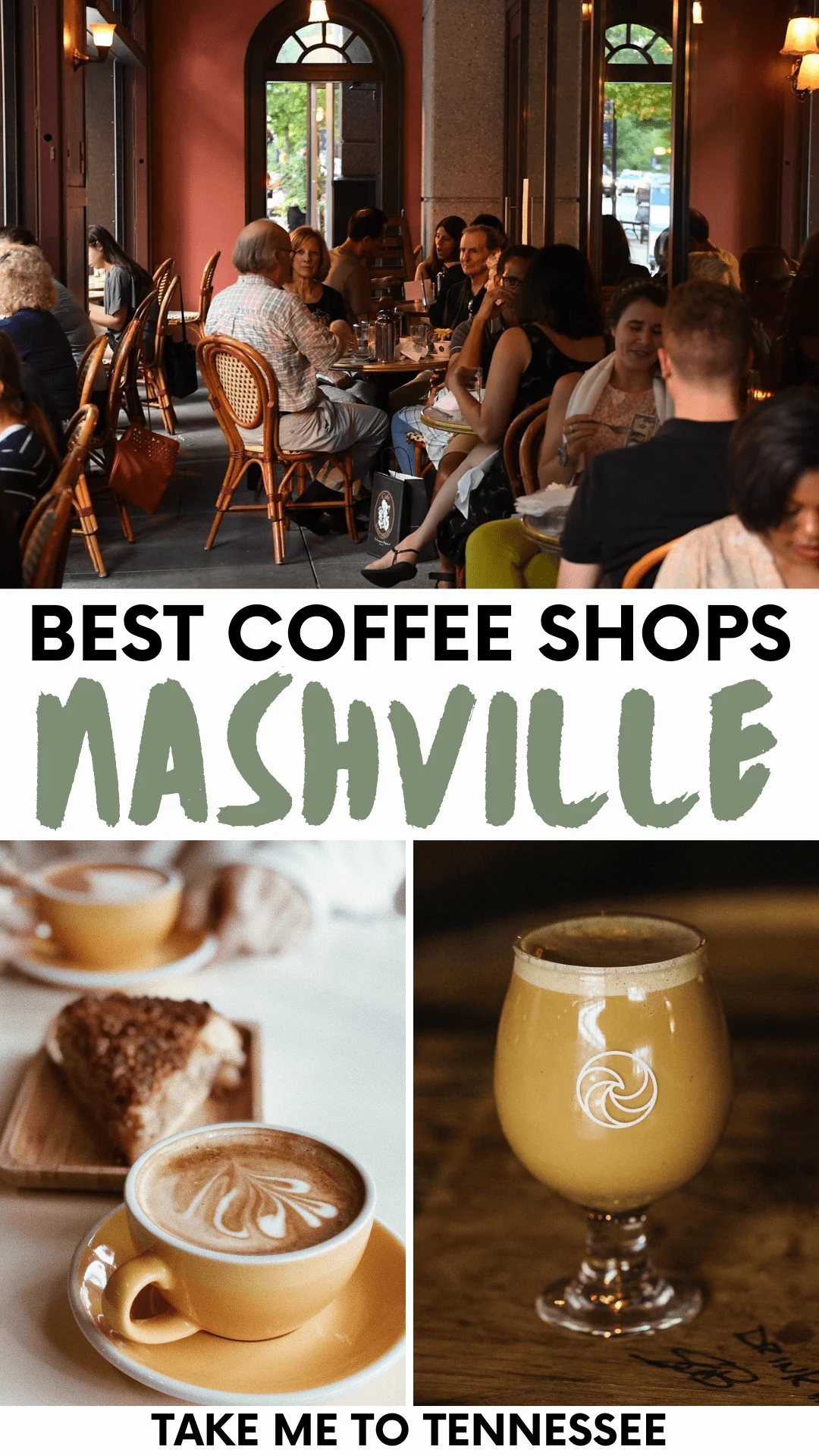 Featured Image Credit: Barista Parlor