Putting together a list of the best things to do in Nashville? We've got you covered!
Nashville, with its vibrant music and foodie scenes, rich history, and Southern charm, offers an endless supply of unforgettable experiences.
From live performances at the Grand Ole Opry to mouthwatering hot chicken and lively honky-tonks on Broadway, even a quick trip to Nashville is bound to leave you with cherished memories.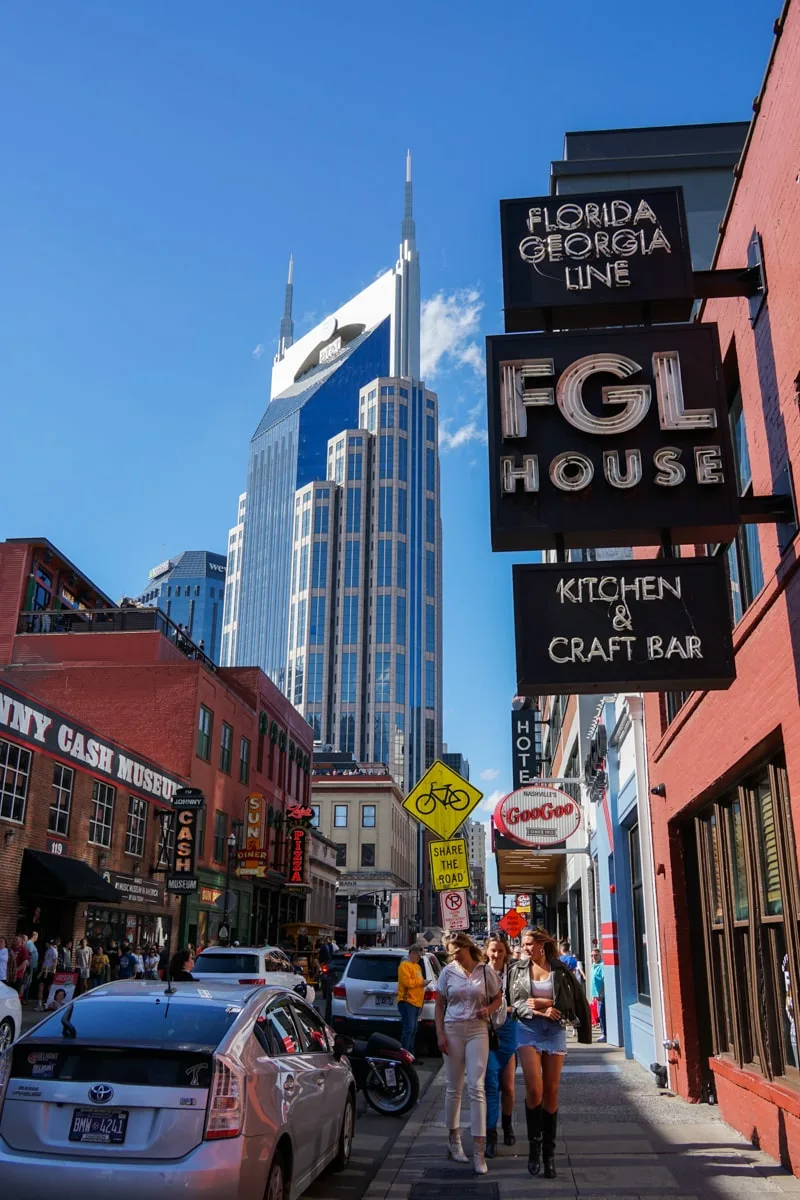 Whether you're visiting for a friend's Bachelorette party, a concert, some sporting event, or simply just getting away to spend the weekend in Nashville, we'll point you in the direction of the best things to do!
So grab your cowboy hat, put on your dancing shoes, and bring your appetite as we go through more than 25 must-do Nashville bucket list experiences!
Need a Hotel? 10 Best Boutique Hotels in Nashville: Luxe & Unique Stays
Top Things to Do in Nashville
1. Catch a Show at the Grand Ole Opry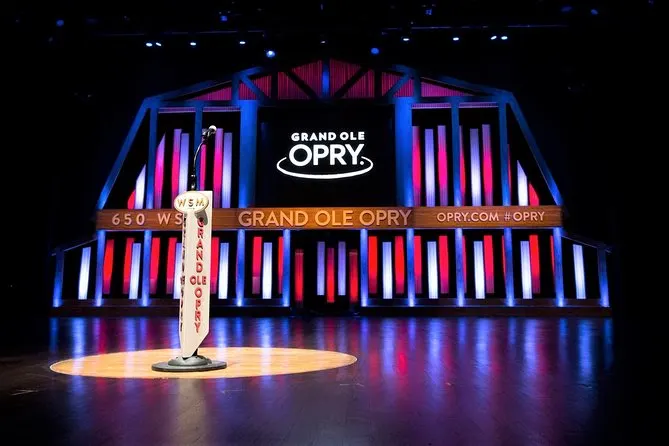 No Nashville bucket list is complete without experiencing the magic of the Grand Ole Opry, right?!
This world-famous venue is synonymous with country music and has featured some of the biggest names in the biz, from Hank Williams to Johnny Cash to Dolly Parton.
Whether you tour the Opry or watch a show, prepare to be swept off your feet by the history and incredible talent that have echoed through these hallowed halls for decades.
2. Honky Tonk-Hop on Broadway
Even if it's not your typical scene, experiencing the iconic neon on Broadway is one of the best things to do in Nashville.
Did you know it's called the Honky Tonk Highway?
🚎 Book this Nashville Hop-On Hop-Off Trolley Tour
Strap on your dancing shoes and venture down the road from one end to the other, where live music pours out of every honky-tonk.
Start by grabbing a fried bologna sandwich and even a new pair of boots at Robert's Western World. Next, try to spot celebrities at The Stage. Finally, don't miss indulging in the rowdy rooftop scene at Tootsies.
3. Savor Hot Chicken at Hattie B's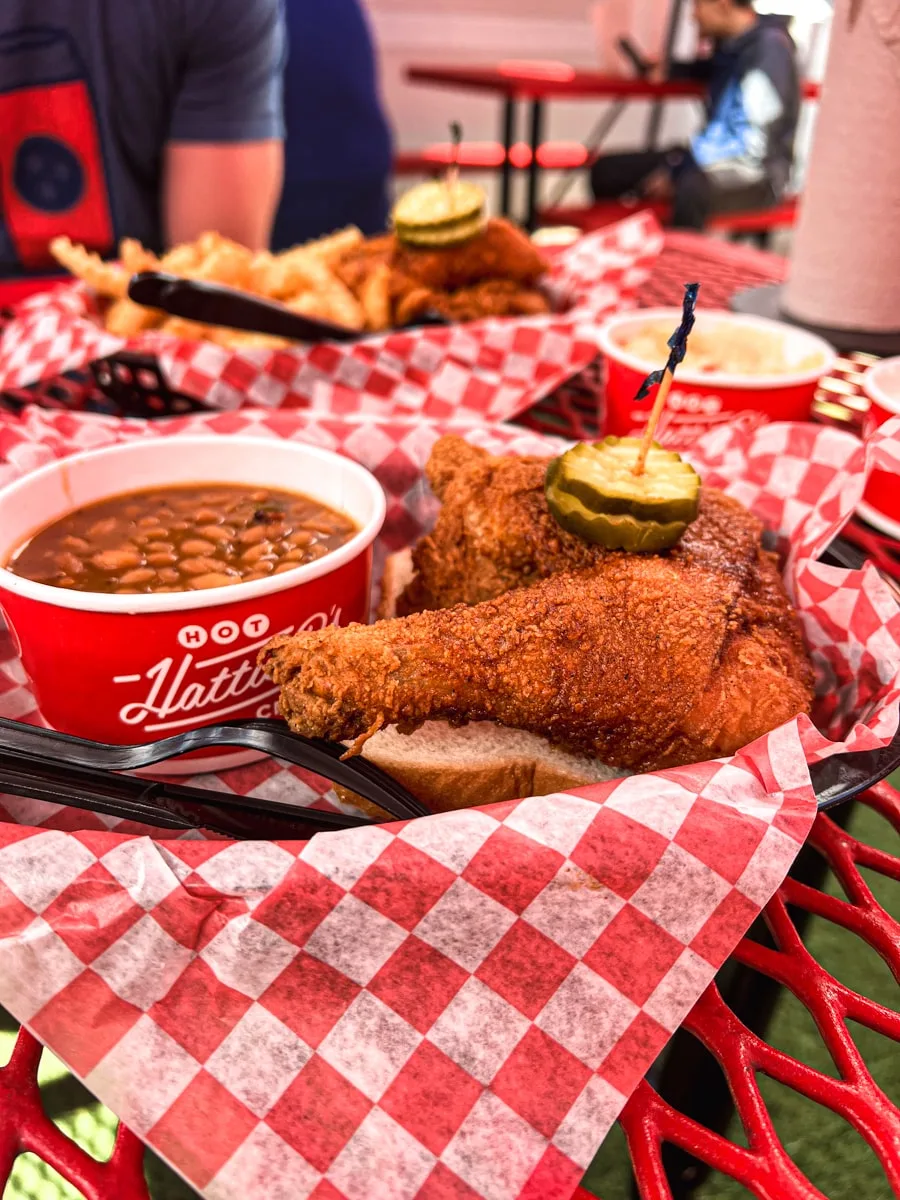 Trying hot chicken is a top Nashville bucket list experience. After all, the Music City invented the spicy dish!
While there are countless joints to try, Hattie B's is arguably one of the best.
Although it's far from the original "hot" spot (see what we did there?!), Hattie B's dishes up some of the most authentic hot chicken in the city.
Also, note that it's very popular, so prepare for a long wait at any of the locations.
Fun fact: the family who created Hattie B's also owns Bishop's Meat & Three in Franklin. And yes, they serve hot chicken — without the wait!
4. Explore the Ryman Auditorium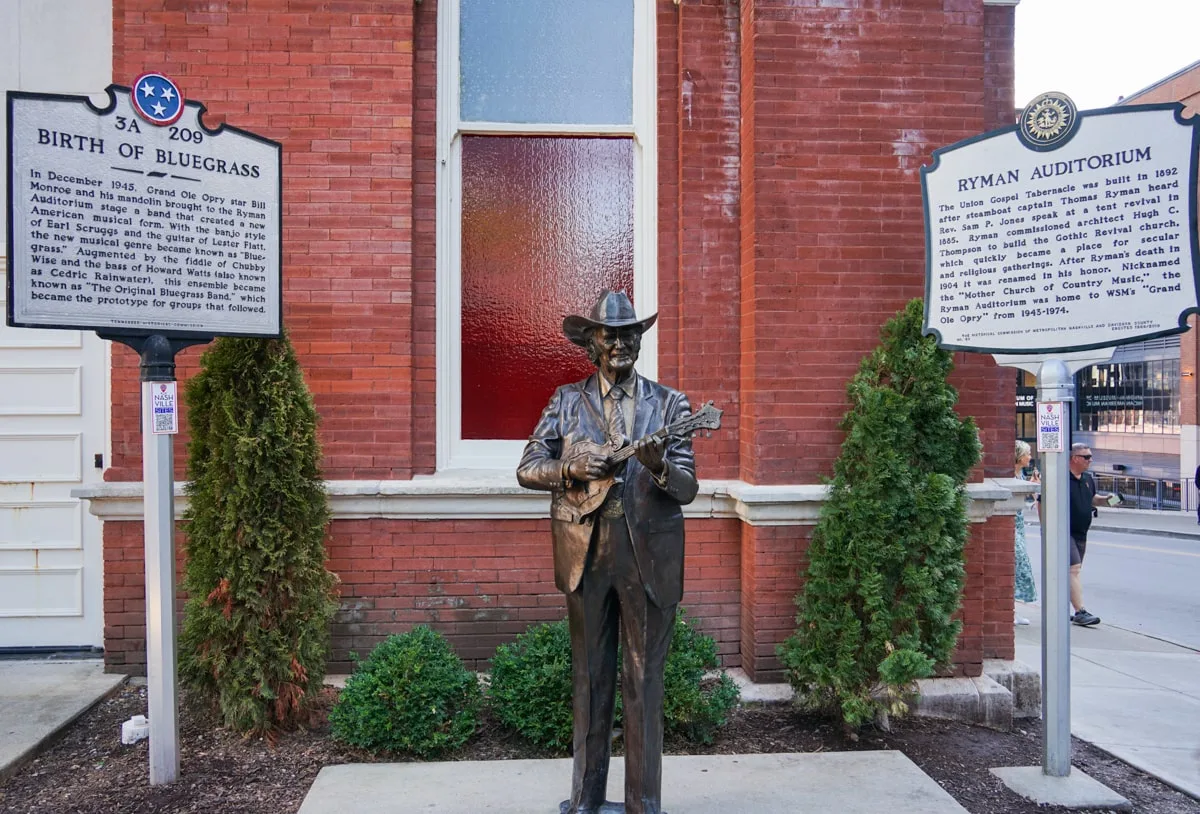 Step back in time at the legendary Ryman Auditorium, which is fittingly known as the "Mother Church of Country Music."
The Ryman hosted the Grand Ole Opry for years before the Opry had its own venue. In fact, it's been around for nearly 140 years!
Like the Opry, you can tour the iconic Ryman Auditorium to discover its captivating history or maybe even catch a stellar live performance. Purchase Tickets. 🎟
5. Take a Cruise on the General Jackson Showboat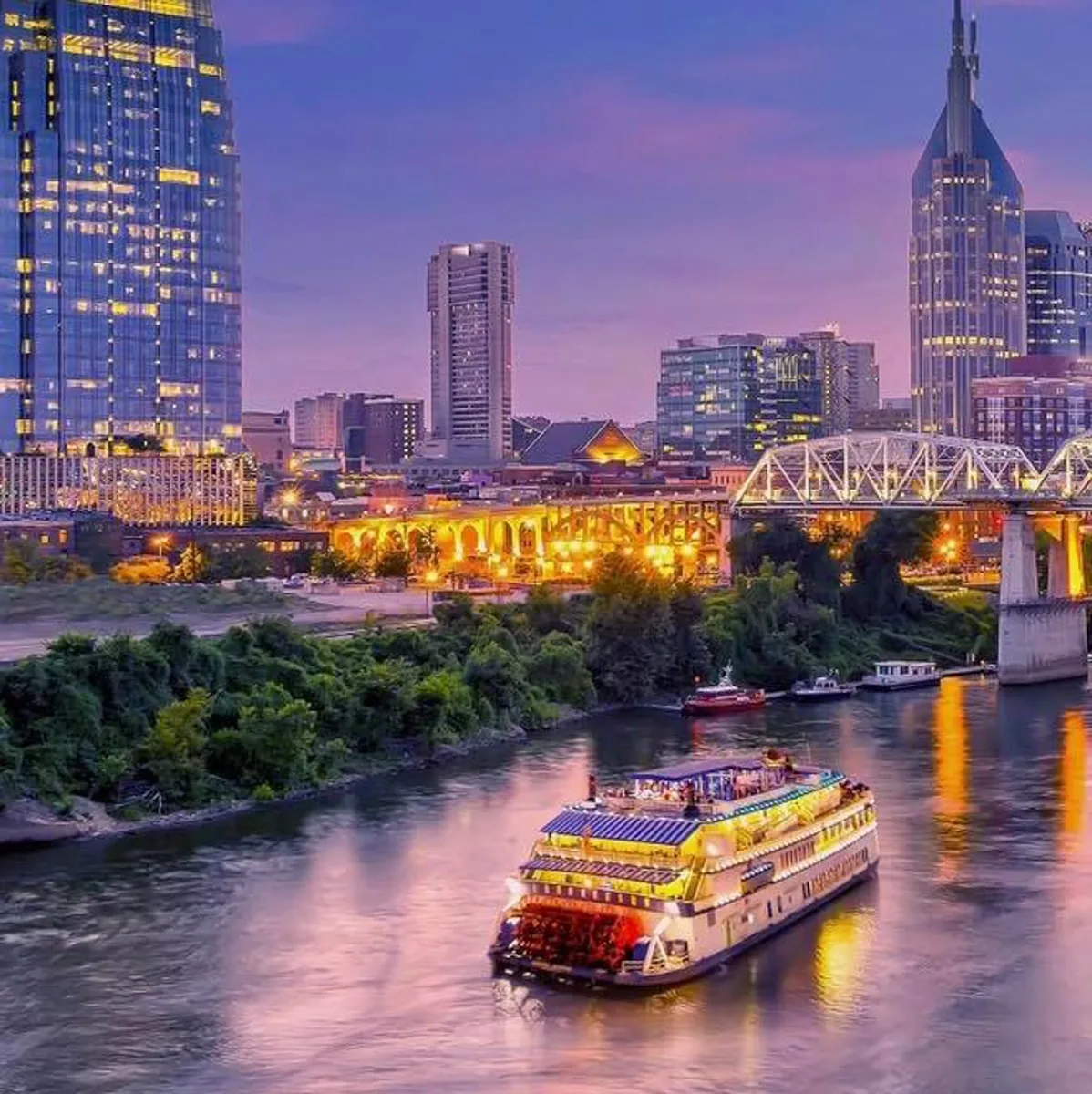 Next, you'll want to step aboard Nashville's majestic General Jackson Showboat to embark on a scenic cruise along the Cumberland River.
In true Music City fashion, you'll enjoy dinner and a show in an elaborate Victorian theater, along with breathtaking views of the city skyline.
🛳 Get your tickets for a fun dinner cruise in Nashville here!
6. Stay at the Renowned Hermitage Hotel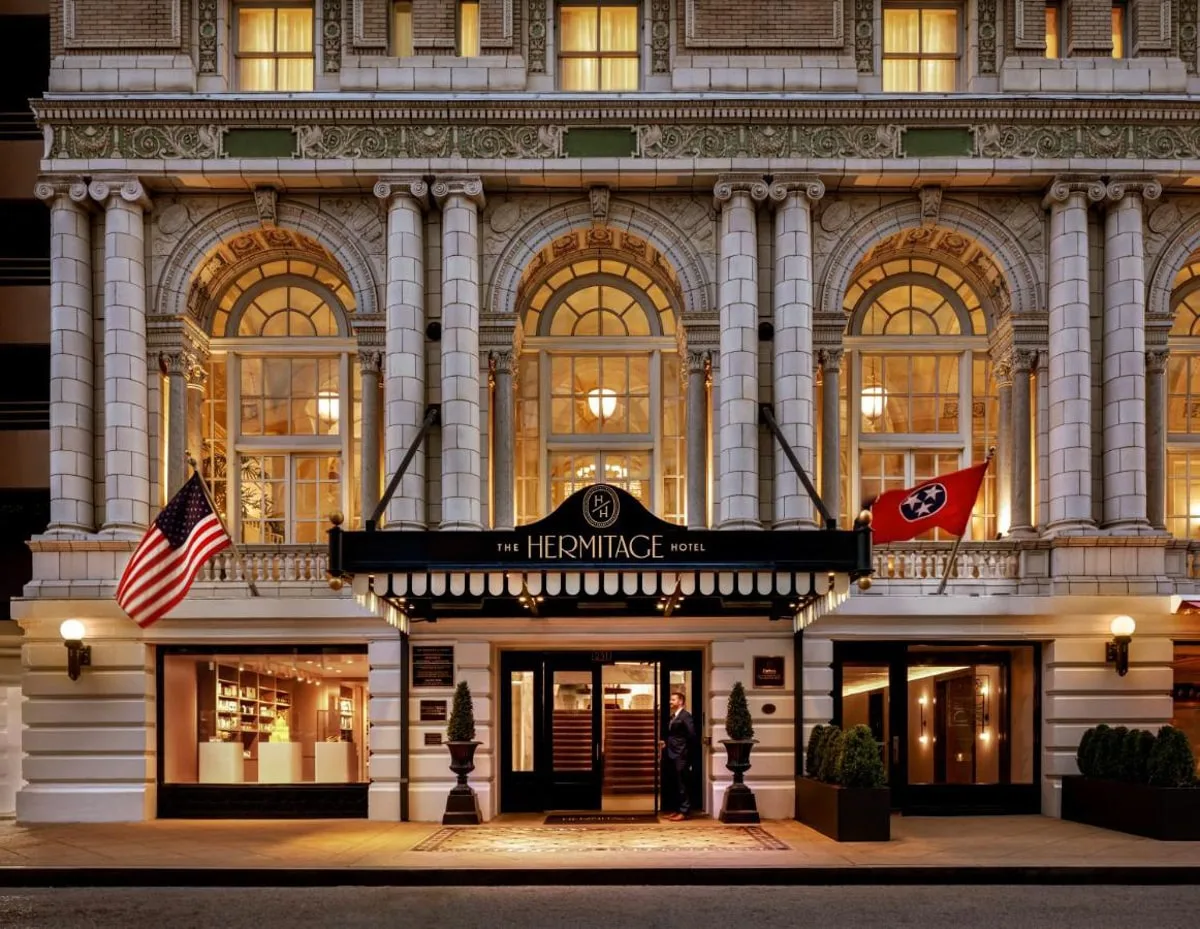 Price Range: $400+ per night
Pet Friendly: Yes
Stay in the heart of Nashville and within walking distance of many attractions at the top-rated Hermitage Hotel.
Amenities include world-class on-site dining, nanny or babysitting services, a fitness center featuring Peloton bikes, and more!
If you are bringing a pet, they even offer a Pampered Paws Program — providing pet massages, specialty bedding, and more. Your furry friend won't want to leave! 🐶
If you're looking for a pampered or luxurious stay, this may be it!
This hotel doesn't come cheap, however. Expect to pay anywhere between $400-$600 per night (more or less depending on the date).
🏨 Book your stay at the Hermitage Hotel here
7. Indulge in a Goo Goo Cluster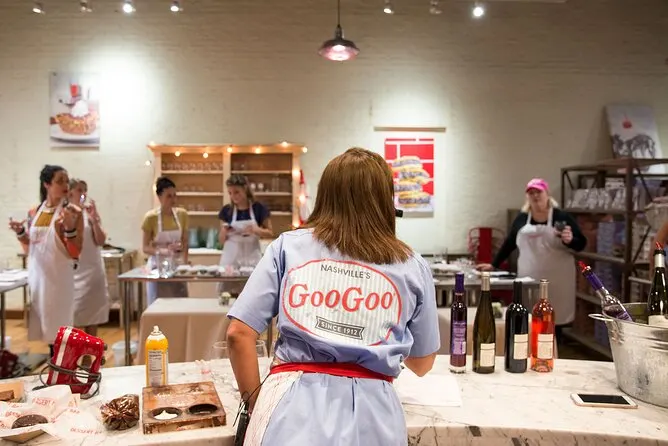 Did you know Nashville has an official candy?
Sink your teeth into Music City's beloved Goo Goo Cluster, a gooey mix of caramel, marshmallow, and peanuts, all covered in milk chocolate.
Not only is it the city's official candy, but it changed the entire candy bar industry.
Before Goo Goo Clusters, no "combination" candy bars were made. Instead, they were made solely of chocolate or caramel. That all changed in 1912, thanks to these unusually-shaped mounds of candy.
One bite of this sweet treat, and you'll understand why it's still a local favorite!
During your visit, you can stock up on goodies, sample freshly-baked confections, and even make your own candy bar!
8. Visit the Country Music Hall of Fame and Museum
Explore fascinating exhibits and immerse yourself in history at the Country Music Hall of Fame and Museum.
Whether you're a die-hard fan or more of a casual enthusiast, this renowned institution deserves a top spot on your Nashville bucket list!
Discover iconic artifacts from legendary musicians and engage with interactive displays that bring the rich musical heritage to life. For example, see the cars that Elvis drove, suits Patsy Cline wore on stage, and songs that were never released.
9. Stroll through Centennial Park
Escape the hustle and bustle of Broadway and find tranquility in Centennial Park.
Nestled between residential neighborhoods a few miles away from Broadway, this is one of the best things to do in Nashville when you want to recharge.
While the highlight at Centennial Park is the elaborate Parthenon replica, there's a ton more to see.
Walk the one-mile trail, relax by Lake Watauga, and just soak up the serenity.
10. Go for a Joy Ride on the Pedal Tavern
Here for a good time and not necessarily a long time? In that case, hopping on a party bike is one of the best things to do in Nashville!
Gather your friends, put on your party hats, and hop aboard the Pedal Tavern. This unique, lively experience combines sightseeing with pedaling. Best of all, you get to enjoy refreshing drinks and good company at the same time!
Choose from joining a public group to make new friends, or book a private tour. You'll quickly see that this is easily one of the most popular Nashville activities, especially for bachelorette parties!
Not up to pedaling? Try this Party Bus instead!
🍔 Grab lunch at one of these Food Trucks in Nashville
11. Attend a Live Songwriters' Round
Witness the magic of Nashville's songwriting community by attending a live songwriters' round.
This is one of the very things that led to the nickname "Music City," so it certainly deserves a spot on any Nashville bucket list!
Experience raw emotion and creativity as talented artists take the stage to share personal stories and original compositions. There's truly nothing quite as mesmerizing or heartfelt!
Nashville has several awesome spots to watch live songwriters' rounds, which are also often called writers' nights. For example, some of the best include The Bluebird Cafe, The Listening Room, and Cafe Coco.
12. Cheer on the Home Team
Although it may come as a surprise to some, Nashville is an amazing sports city.
As far as pro teams, cheer on the NHL Nashville Predators, the NFL's Tennessee Titans, or the Nashville SC soccer team.
Of course, Vanderbilt University has plenty of teams, and there's the Nashville Sounds minor league baseball team.
13. Immerse Yourself in Music at the Musicians Hall of Fame and Museum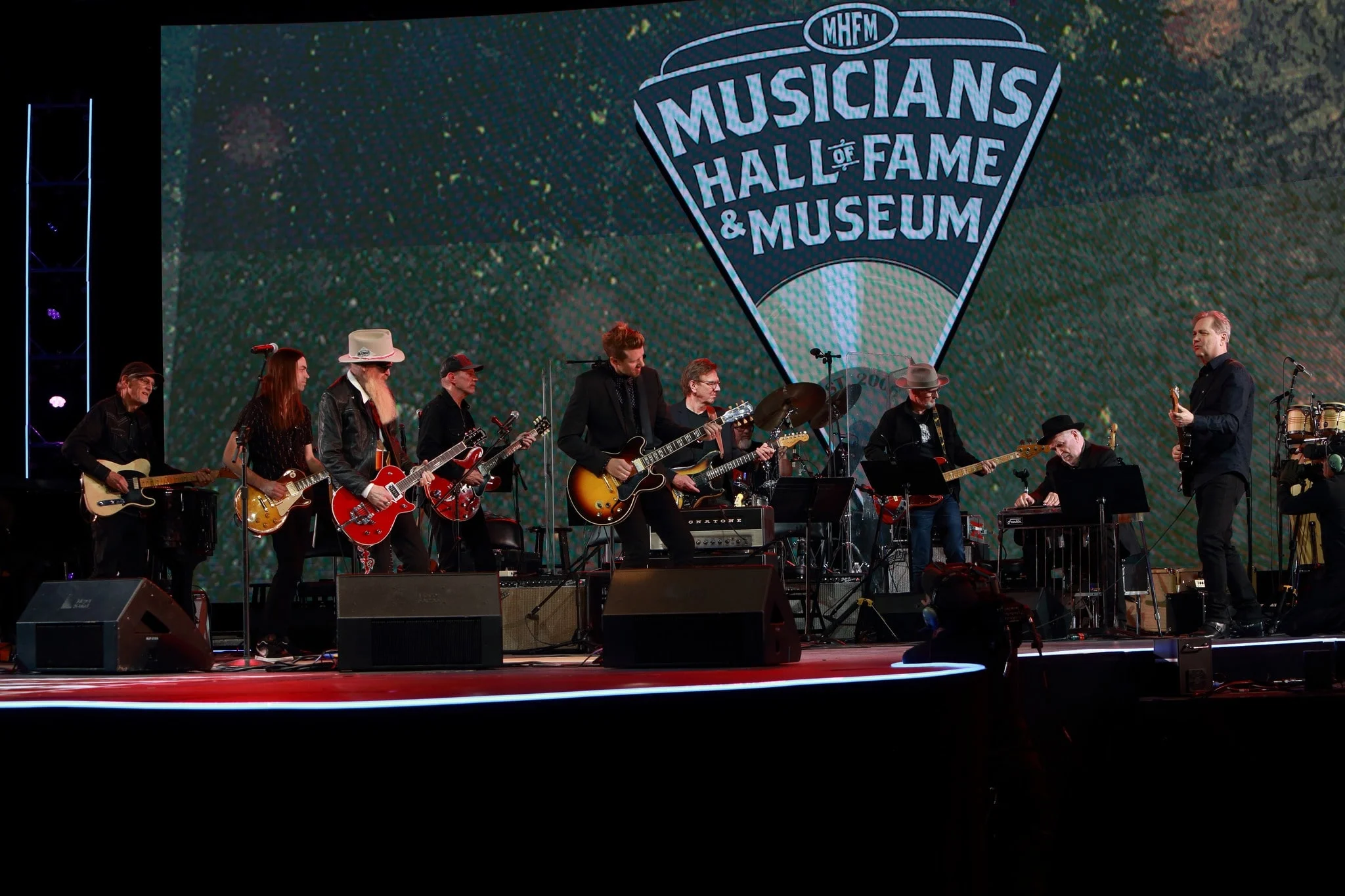 Delve into the extraordinary talent and behind-the-scenes magic of legendary musicians at the Musicians Hall of Fame and Museum.
The museum features several captivating exhibits, including many with interactive elements.
For example, you can see first-hand how music was recorded in Johnny Cash's day or pick up an instrument and make your own music!
For music and history lovers, few experiences top immersing in this rich history and the remarkable contributions that shaped Nashville's vibrant music scene.
14. Go Wild at the Nashville Zoo
Channel your inner explorer with a day at the Nashville Zoo.
Get up close and personal with over 3,000 animals across 325 species, including some you've probably never heard of…like the Eastern Hellbender.
In addition to simply exploring the zoo, visitors can buy Backstage Passes for exclusive hands-on experiences. These include feeding giraffes, meeting a red panda, and touching a rhino, among others.
This is also one of the best things to do in Nashville year-round because the zoo hosts tons of special events.
Think Summer Splash H2Oliday, seasonal Zzzoofari Slumbers, Boo at the Zoo, and more. Besides those family events, they also host the fun "Booze at the Zoo!"
15. Discover Nashville's Murals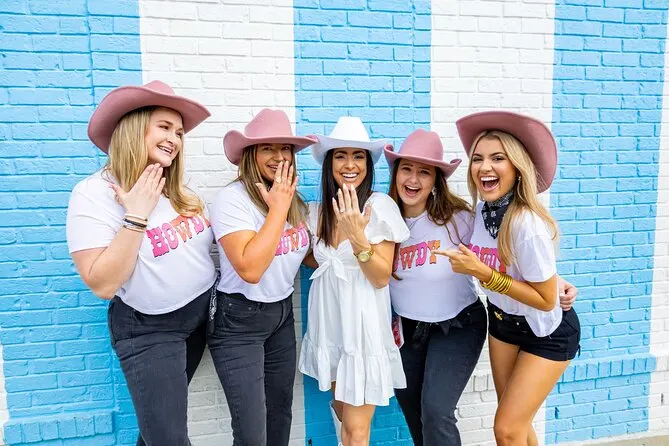 We strongly believe that one of the best ways to explore a city is on two feet, and Nashville has a unique, colorful way to do that.
Wander the streets of Nashville, hunting down the city's 70-plus iconic vibrant murals.
From wings to Drippy Lips to Dolly Parton, these Instagram-worthy, larger-than-life works of art make the perfect photo op. Some of the more popular ones top many a Nashville bucket list!
Get your Instagram photos, including exactly where to find all the murals, by booking a tour with a professional photographer.
16. Tour the Belle Meade Plantation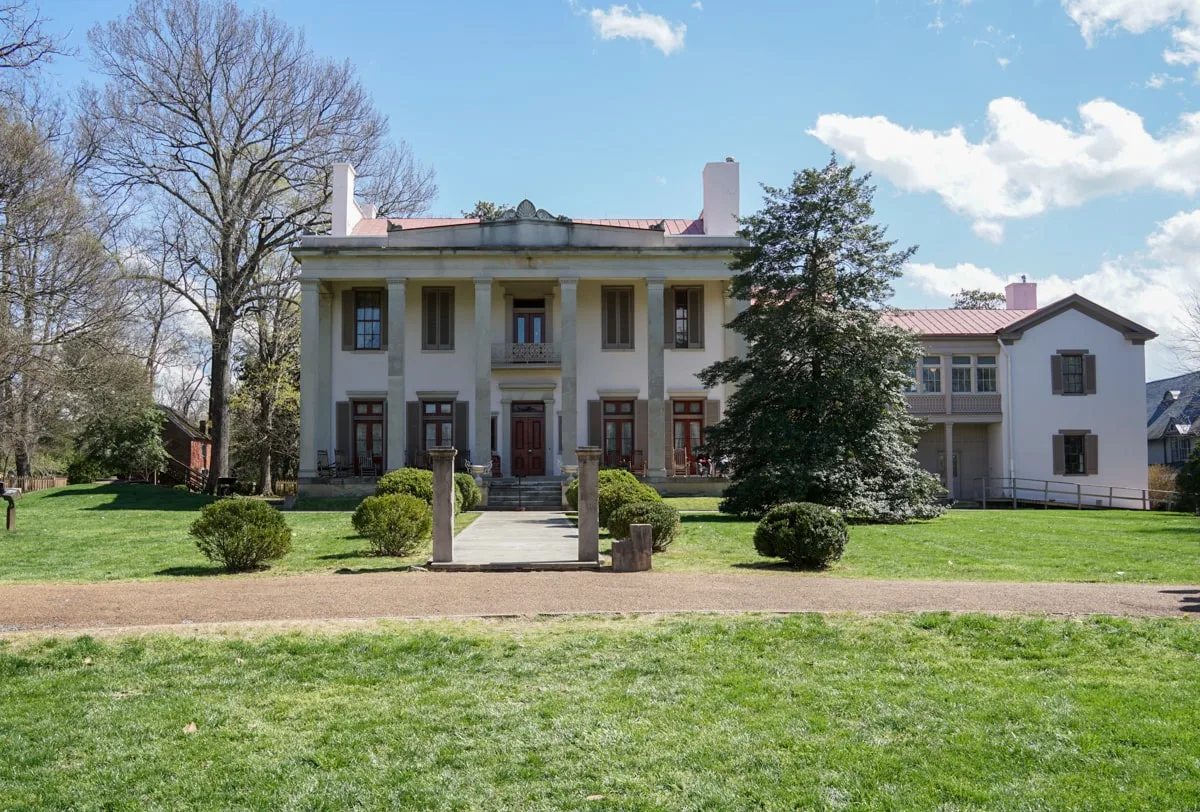 Among the best things to do in Nashville, a leisurely stroll through the Belle Meade Plantation is a must.
The historic site, which was once a world-renowned thoroughbred horse farm, holds a treasure trove of fascinating stories from the Old South.
At one time, the Greek Revival estate was the largest and most expensive in Nashville!
As you wander through the meticulously-preserved grounds, you'll feel like you're back in a time of opulence and charm. Today, there's a museum, multiple restaurants, a winery, and a gift shop.
17. Visit the Frist Art Museum
The Frist Art Museum, which is also called simply "The Frist," is known for hosting a wide range of rotating exhibits.
The historic building it occupies is worth seeing, for its stunning art deco hall that was once the city's US Post Office.
The Martin ArtQuest Gallery is a highlight, where children (and kids at heart!) can make their own art.
18. Dive into Nashville's Craft Beer Scene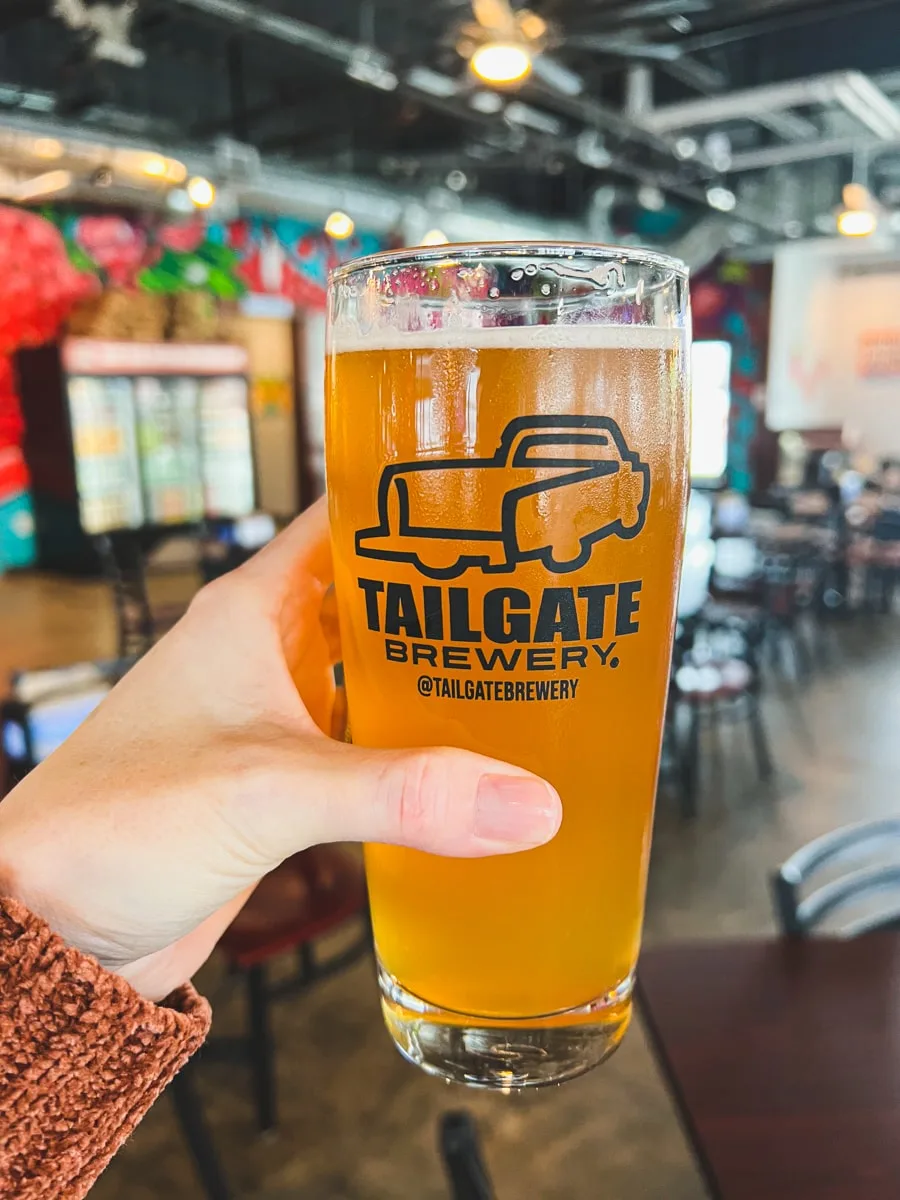 While other Tennessee cities, like Knoxville, have more of a reputation as craft beer destinations, don't be so quick to dismiss Nashville.
The city actually has a flourishing craft beer scene, keeping up with its thriving foodie culture.
With over 30 breweries and taprooms scattered all over, you're sure to find the perfect pint to raise in a toast.
Not sure where to start? First, try Yazoo, a well-established local favorite. Then, head to Blackstone Brewery, the city's oldest brewery. Also check out Jackalope, Tennessee's first brewery founded by a woman. Cheers!
19. Explore the Cheekwood Estate and Gardens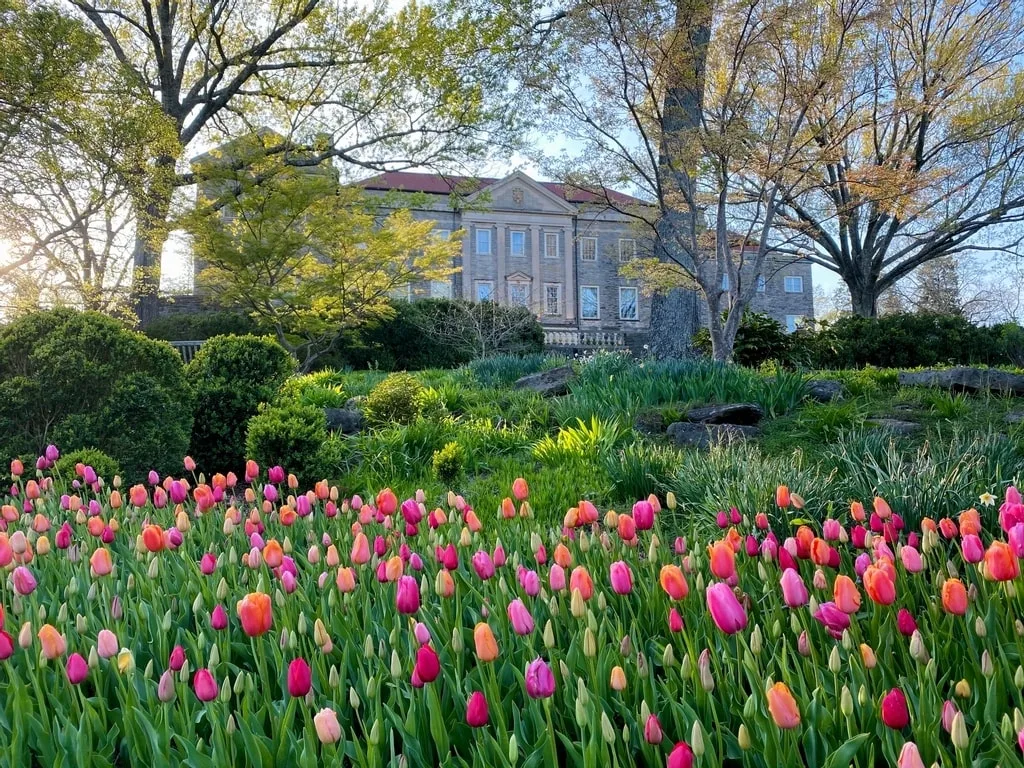 Getting lost in the beauty of the Cheekwood Estate and Gardens is one of the most underrated things to do in Nashville.
The 30,000-square-foot mansion sits on 55 sprawling acres, which includes 13 impeccably-maintained gardens and an arboretum.
Take a self-guided tour along the 1.5-mile wooded trail, taking you past outdoor sculptures, stunning botanical displays, and unique art exhibits. Inside, there's an art gallery and museum with authentic period rooms.
Fun fact: the Cheekwood Estate was built for the family behind Maxwell House Coffee!
20. Shop and Dine at The Gulch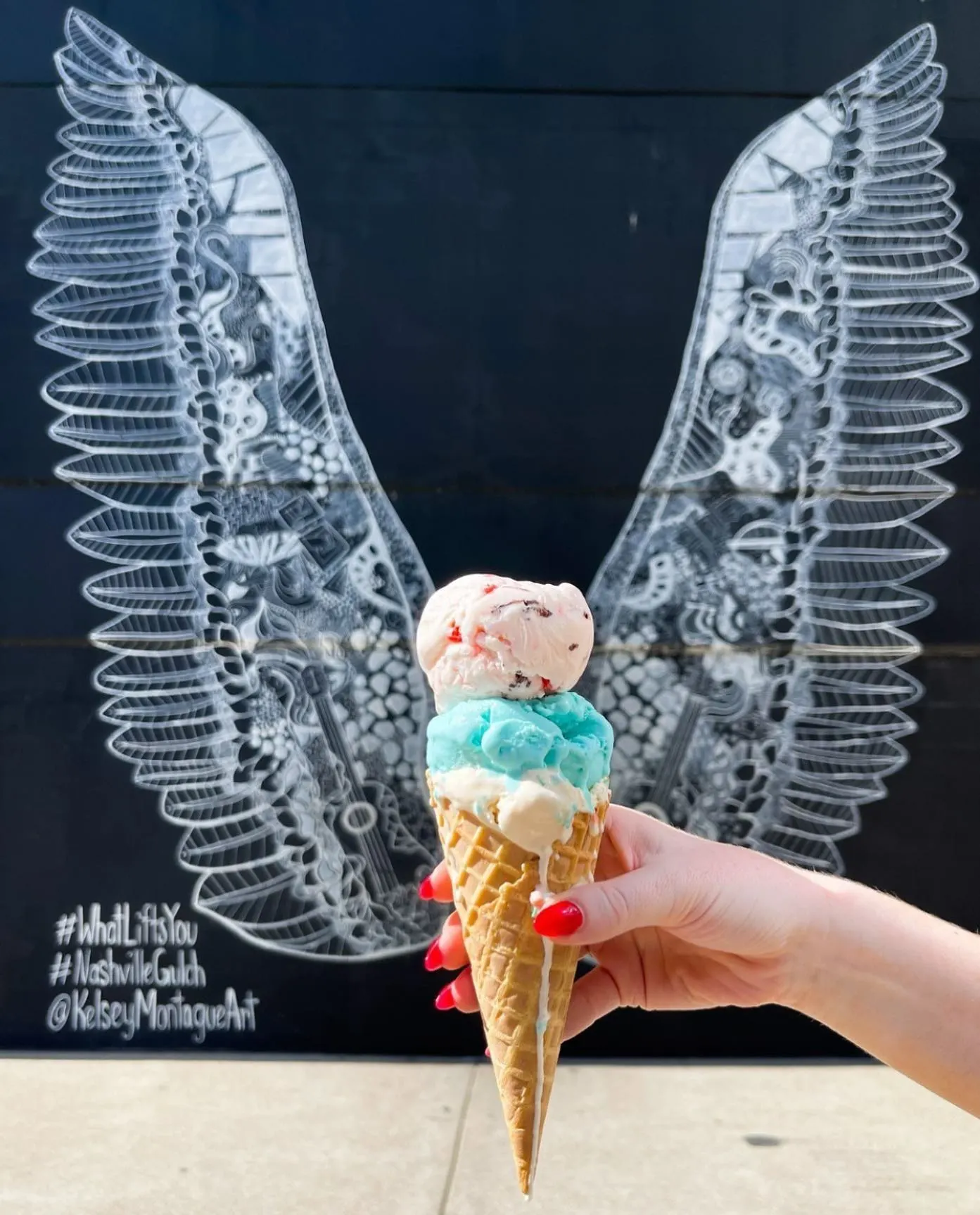 Indulge in some retail therapy and culinary delights at The Gulch — one of "Nashville's Hippest Neighborhoods."
Sandwiched between downtown and Music Row, simply visiting this trendy "entertainment district" is one of the best things to do in Nashville.
You'll find an endless list of things to do in Nashville at The Gulch, from dining to shopping, places to stay, nightlife activities, and much more!
8 Gorgeous Waterfalls Near Nashville to Add to Your Bucket List
21. Have Brunch at The Pancake Pantry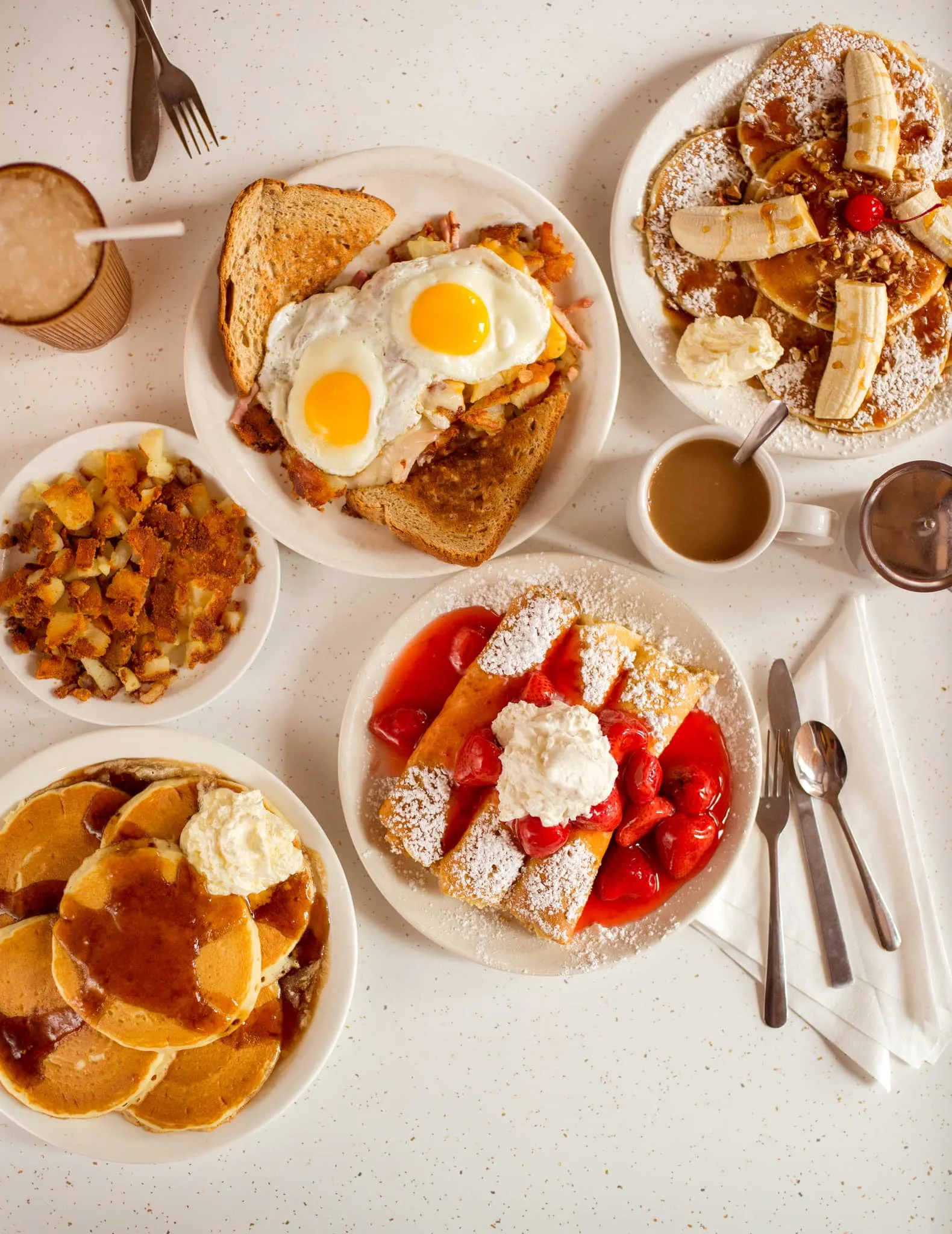 Kickstart your day with a mouth-watering brunch at The Pancake Pantry.
Nothing hits the spot after a late, rowdy night quite like a hearty breakfast. From fluffy buttermilk pancakes to massive omelets, this Nashville institution has served the community (literally!) since 1961.
Local tip: weekend lines can be LONG, but service is fast once you're seated. Grab a coffee from one of Nashville's fantastic coffee shops before hopping in line!
22. Get Your Boot Scootin' Boogie On at Wildhorse Saloon
Put on your cowboy boots and head to the iconic Wildhorse Saloon, specifically for line dancing and live music.
The 3-story honky-tonk is just off Broadway and features multiple bars and an enormous dance floor. Importantly, the bar also offers line dancing lessons several times a night!
Best of all, Wildhorse is even family-friendly until 9:00 pm each night, making it one of the best things to do in Nashville for families.
23. Treat Yourself to a New Pair of Boots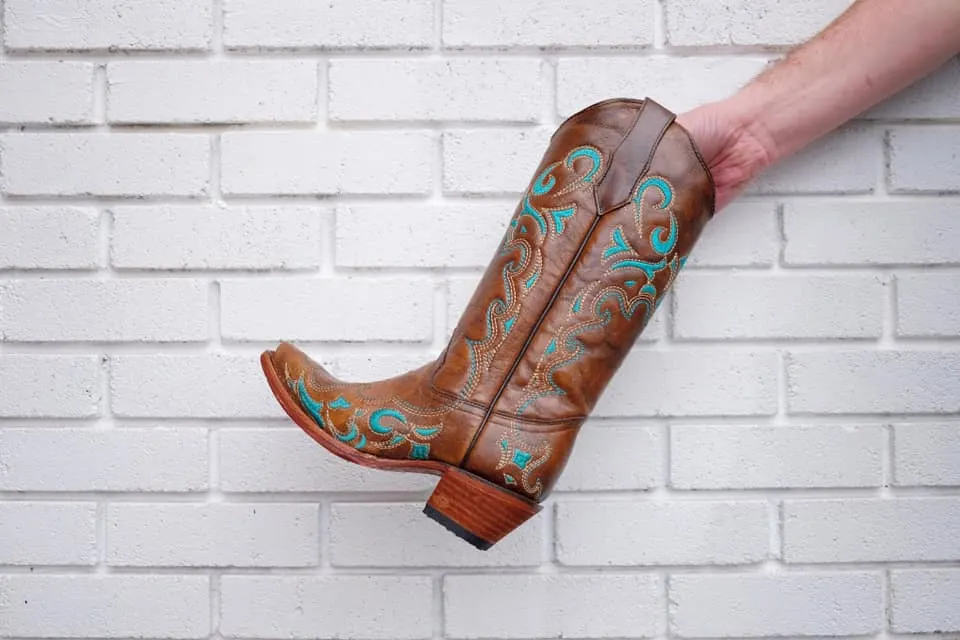 Nashville is arguably one of the most iconic Southern cities, so what better place to buy a new pair of cowboy boots?
Head to the massive Nashville Boot Company, or instead, if budget isn't a major issue, go big at Lucchese Bootmaker.
24. Discover the Johnny Cash Museum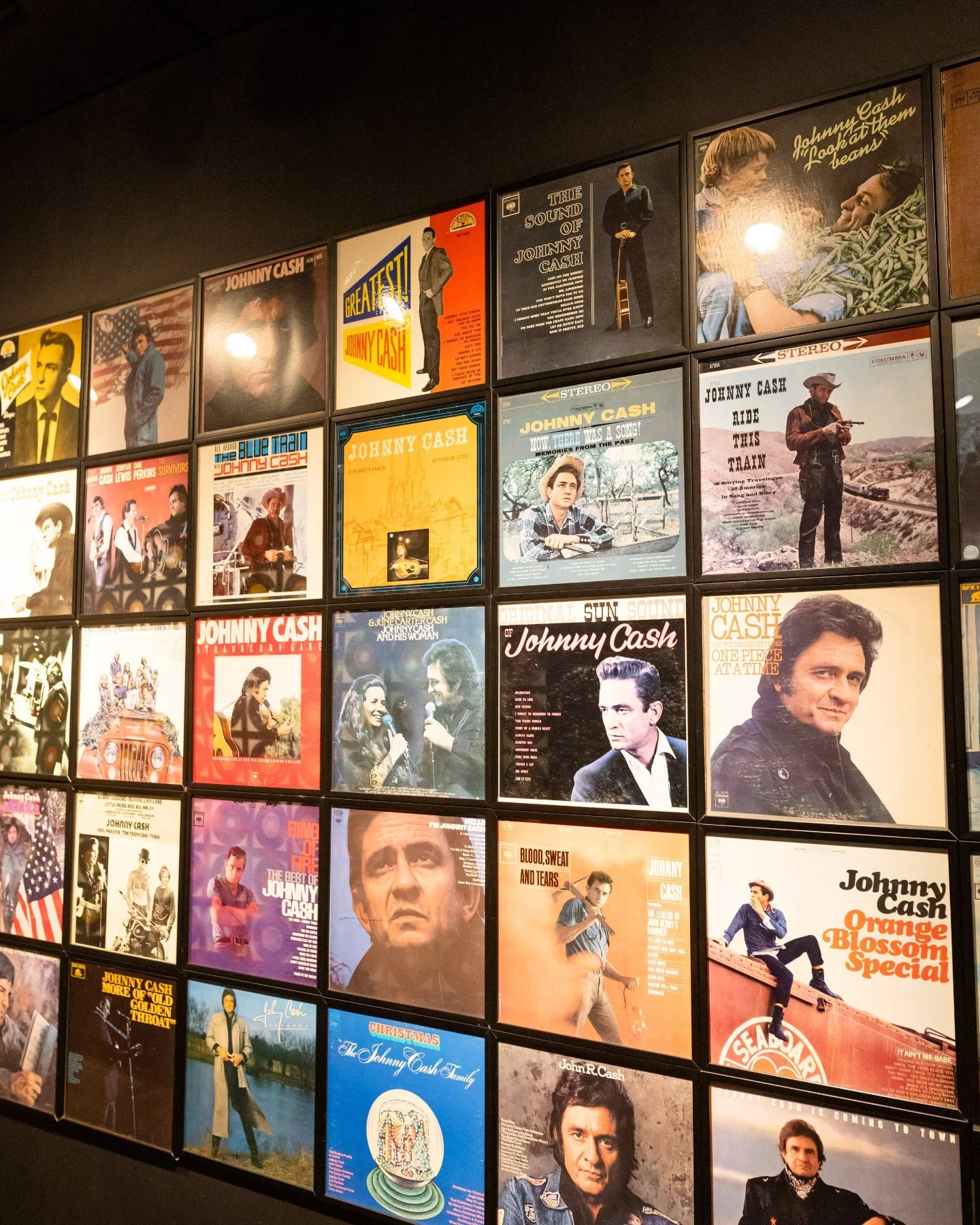 If you're a fan of the Man in Black, this museum should be on your Nashville bucket list.
Step into his world at the Johnny Cash Museum, which boasts the "world's largest and most comprehensive collection" of his memorabilia.
Marvel at personal items, instruments, and iconic costumes as you pay homage to one of Nashville's most legendary musicians. Also, be sure to stop into Johnny Cash's Bar & BBQ next door!
Take a Tour of the Johnny Cash Museum
25. Pick up Unique Treasures at the Nashville Flea Market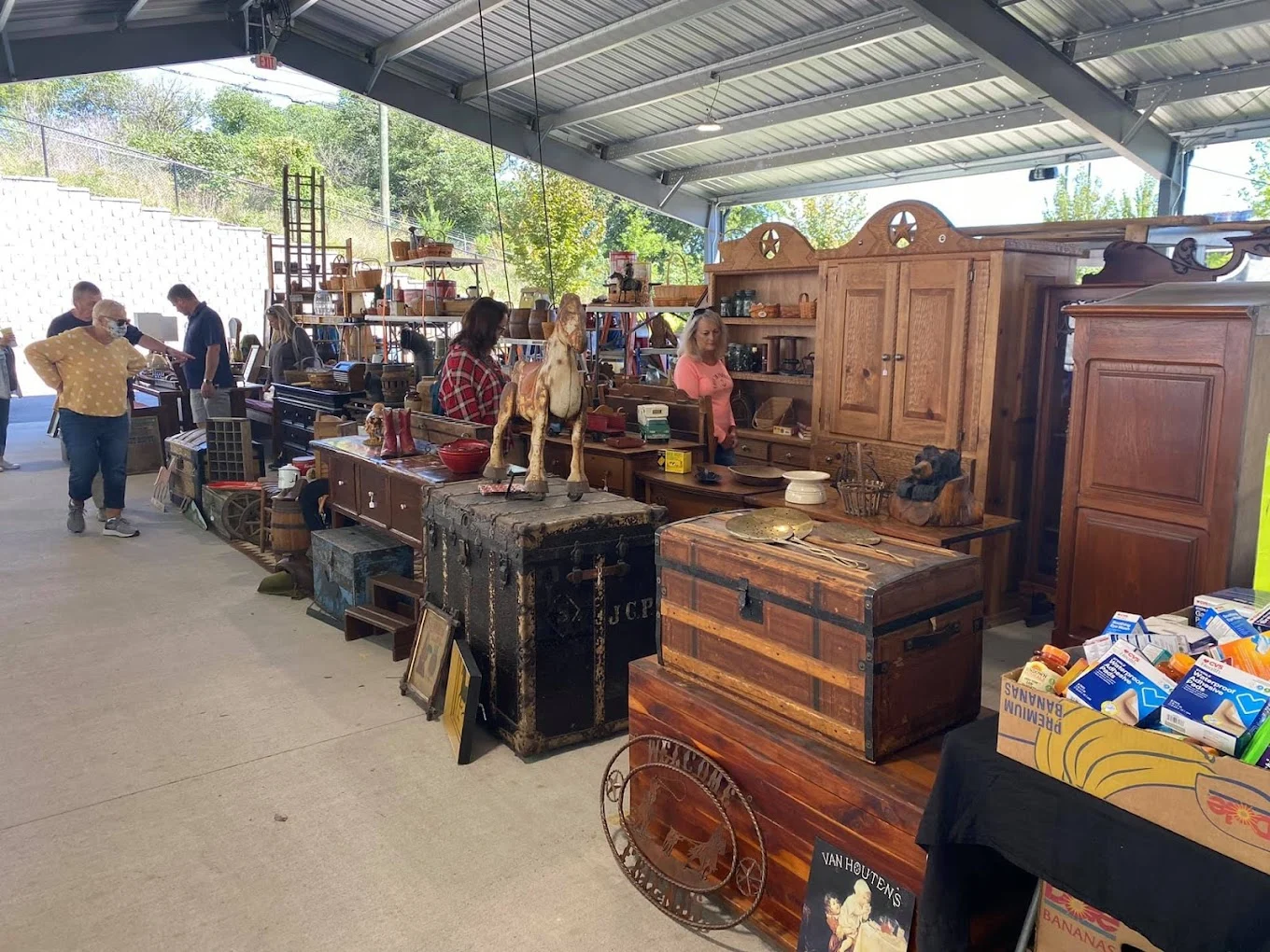 Although it's only open on the fourth weekend of every month, the Nashville Flea Market is one of the best things to do in Nashville.
You'll find an amazing selection of antiques and vintage finds, and of course, because this is Music City, lots of particularly over-the-top items.
26. Soak in the Views at the John Seigenthaler Pedestrian Bridge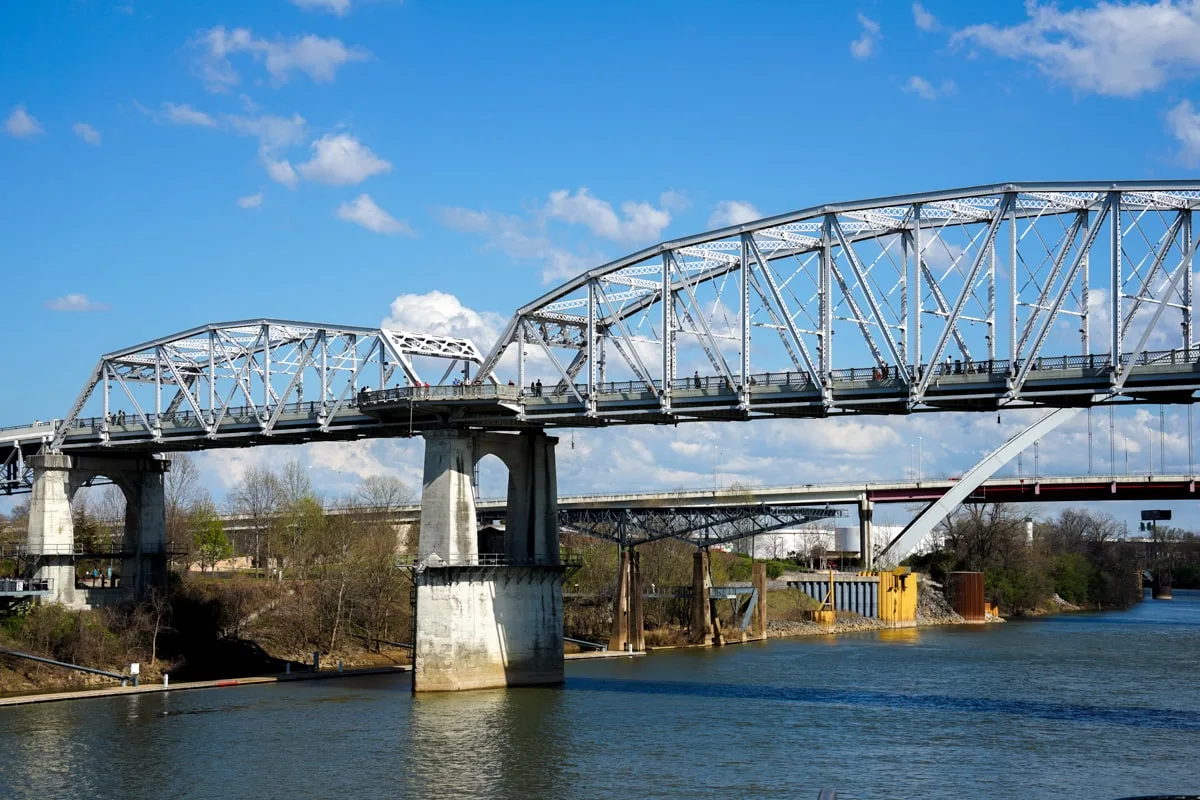 This last one doesn't make a lot of Nashville bucket lists, but should!
If you want to take a break from the hustle and bustle, stroll across the John Seigenthaler Pedestrian Bridge.
It's closed to vehicle traffic, which allows you to take in panoramic views of the city skyline and the Cumberland River in a tranquil setting.
What do you think of this list of things to do in Nashville, TN? Let us know what recommendations you have for us in the comments below! 👇
SAVE FOR YOUR NEXT TRIP TO NASHVILLE, TN! 📍