Looking for the best place to grab a craft beer or cold beverage while visiting Gatlinburg or Pigeon Forge, Tennessee?
Whether you're visiting for the beautiful fall foliage, taking a family trip to Dollywood, going on a Moonshine tour, or renting a cozy cabin for that romantic getaway — sometimes all you want to do is sit, relax, and drink a good beer.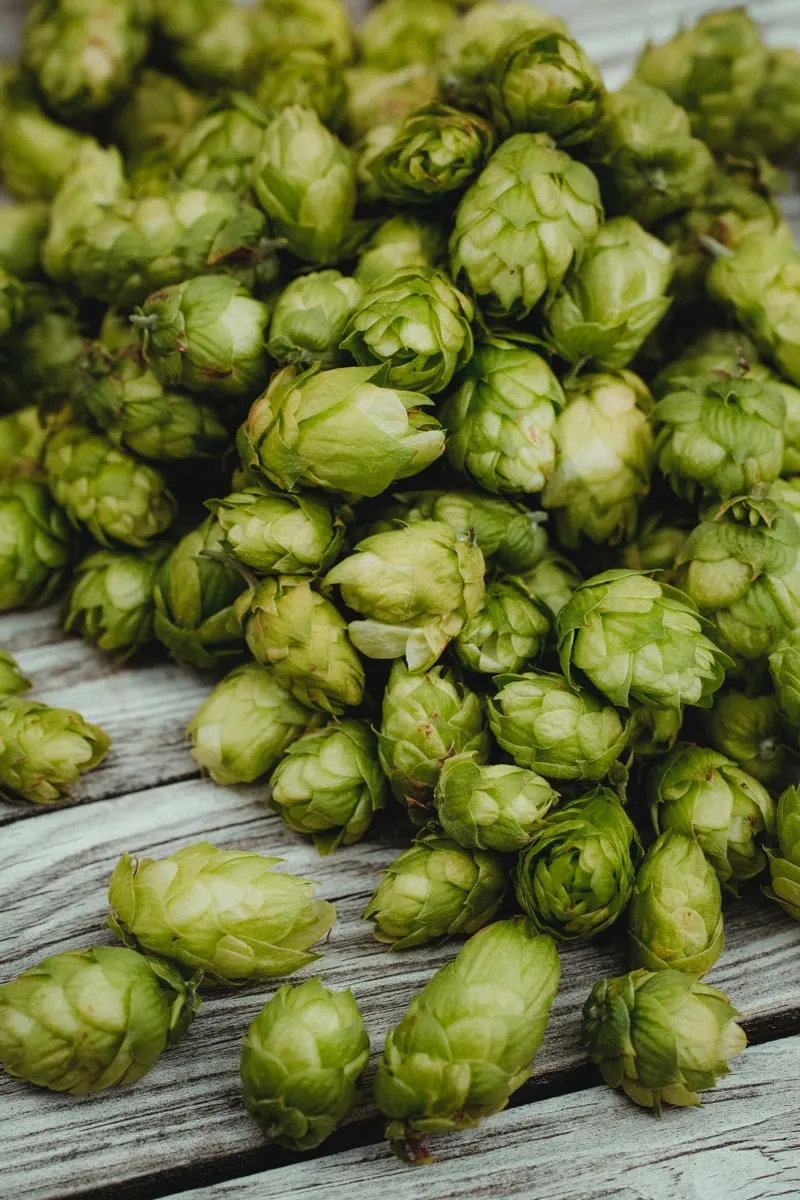 Gatlinburg and Pigeon Forge aren't necessarily abundant in craft breweries, however, the ones located in the area are pretty good and will absolutely satisfy that craving for a cold pint!
Listed below are the breweries and tap houses found within Gatlinburg and Pigeon Forge and what they are best known for. Do you want to try a seasonal favorite Oktoberfest or would you prefer somewhere with a light beer to watch the game?
Read all about the breweries that can be found in Gatlinburg and Pigeon Forge below! 👇
Breweries in Gatlinburg & Pigeon Forge
1. Gatlinburg Brewing Company
Location: Gatlinburg
Pair your craft beer with brick-oven pizza at Gatlinburg Brewing Company. Open 7 days a week, this is one of the best breweries in downtown Gatlinburg.
If you see a bear with baggy clothes holding a frothy mug, then you'll know that you found Gatlinburg Brewing Company. The atmosphere is inviting as the inside is full of natural light from the large windows providing views of downtown Gatlinburg.
The brewery serves craft beers from hoppy IPAs to juicy saisons, tart sours, robust stouts, and more. A customer favorite is the EpiPen — a chocolaty peanut butter oatmeal stout. Or the Breakfast Juice — a hazy & tropical New England-style IPA. If you're not sure what to choose, try multiple with a beer flight.
Along with great beer, Gatlinburg Brewing Company also serves delicious brick-oven pizzas. All pizzas are 10″ and you can either build your own or choose from one of their specialties. Try the Betty White — 10″ pizza topped with alfredo, chicken, broccoli, artichoke, and red onion.
You can also find live music on certain days of the week. Check out their Facebook page for event updates.
2. Smoky Mountain Brewery
Location: Gatlinburg
Smoky Mountain Brewery can be found in Calhoun's Village right off the strip in downtown Gatlinburg and is within minutes of many Gatlinburg attractions.
This brewery has 6 flagship craft beers that are always on tap as well as rotating seasonal favorites. From their Black Bear Ale to their Cherokee Red Ale and others in between — you're sure to find a craft beer you'll like. If you're not into beer though, they do have a full-service bar with wine and spirits.
Smoky Mountain Brewery is also a full-service restaurant providing bar favorite foods such as nachos, chicken wings, salads, burgers, pizzas, and more.
The mountain lodge building is cozy and has large windows that provide views of the strip and the Smoky Mountains.
If you're into sports, the brewery has many large flat-screen TVs great for viewing the game while enjoying a cold one.
They also provide nightly entertainment such as trivia nights, karaoke, live music, and sports events.
Looking for a place to stay? 15 Cozy Cabin Rentals in Gatlinburg for Your Smoky Mountain Getaway
3. Yee Haw Brewing
Location: Pigeon Forge
Found at The Island in Pigeon Forge and adjacent to Ole Smoky Distillery, Yee-Haw Brewing is a great brewery to try while visiting Gatlinburg or Pigeon Forge.
Originally founded in Johnson City, Yee-Haw Brewing Company has been going strong since it opened its doors in 2015. This company now has 5 locations: Johnson City, Knoxville, Pigeon Forge, Nashville, and Greeneville, SC.
Recently, the owners of Yee-Haw Brewing purchased Ober Gatlinburg with plans to expand the famous ski resort.
Yee-Haw provides great craft beers from Dunkels to Pale Ales, to their famous Oktoberfest. The Pigeon Forge location also provides bar snacks such as chips & salsa, wings, and bavarian pretzels.
4. The Fox & Parrot Tavern (Tap House)
Location: Gatlinburg
The Fox & Parrot Tavern provides one of the largest selections of drafts and ciders in the Gatlinburg area — with over 30 beers and ciders on tap. This authentic British tavern is a great hangout spot for both food and drinks.
You can find some unique selections on tap including Smithwicks and Guinness.
However, if you're one who loves the classic light beers such as Bud, Miller, or Coors, you may find yourself disappointed as this tavern prides itself on the fact they've never provided one of these classics on draft in over 24 years.
As well as great tap selections, try some authentic British food from the menu. You can't go wrong with a good Fish & Chips or perhaps some Shepherd's Pie.
Also, if you love a good hot tea, the tavern also has over 35 hot teas to choose from. I'll take an English Breakfast, please. ☕️
Our mother was born and raised in England, so we may be a little biased, but we think the Fox & Parrot Tavern sounds like a great hangout spot while visiting Gatlinburg, TN!
5. The Casual Pint (Tap House)
Location: Pigeon Forge
Hidden within the Holiday Inn & Suites, The Casual Pint will surprise you with their vast beer selection. You can choose from over 30 draft beers and over 200 bottled options.
Beer selections vary from local, regional, and national craft beers where you enjoy a pint, flights, or mix a 6-pack to go and enjoy later.
They also provide lunch and dinner with favorites such as boneless wings, loaded fries, flatbreads, and more.
Happy Hour is Monday-Thursday from 4-6 PM with $1 off pours and 50% off pretzel and beer cheese.
Have you tried any of the above places to find a good beer in Gatlinburg or Pigeon Forge? Do you have any recommendations?
Check out our other beer guides!
SAVE ME FOR LATER 🍺