Looking for something sweet to complete a meal or to satisfy that late-night craving? Johnson City offers a variety of desserts guaranteed to satisfy your sweet tooth.
From creamy gelato to freshly baked cookies, homemade pies, award-winning cakes, or melt-in-your-mouth donuts, Johnson City seemingly has it all. Do-nut let your craving go unsatisfied. 😜
So where can you find these delicious desserts in Johnson City?
Keep reading to uncover the best dessert spots in Johnson City!
Best Dessert Spots in Johnson City, Tennessee
1. CakeBuds Bakery
CakeBuds Bakery is one of the best places in Johnson City to find dessert. This bakery is great if you are wanting a uniquely decorated cake, cake pops, cake shakes, pies, ice cream, cookies, and more.
This bakery has been featured on Food Network for its uniquely decorated cakes.
CakeBudz doesn't shy away from a challenge — call them and see if they can make the cake you have envisioned for that next birthday or special occasion.
They offer a variety of cake flavors from original vanilla to blueberry lavender or pink champagne. They can also make gluten-free, dairy-free, or vegan cakes upon request.
2. Sam's SnoBall Paradise
Sam's SnoBall Paradise is the only place in the Appalachian Highlands where you can find New Orleans-style snoballs.
Most have had the opportunity to try a snow cone where the ice is usually coarse and crunchy but a snowball is much different, as it is made with finely shaved and fluffy ice.
Sam's Snoballs provides over 100 flavors in addition to gourmet-style snoshakes and ice cream. Choose from flavors such as key lime pie, cheesecake, buttered beer, passion fruit, dill pickle, cookie dough, and many many more.
3. The Cookie Crate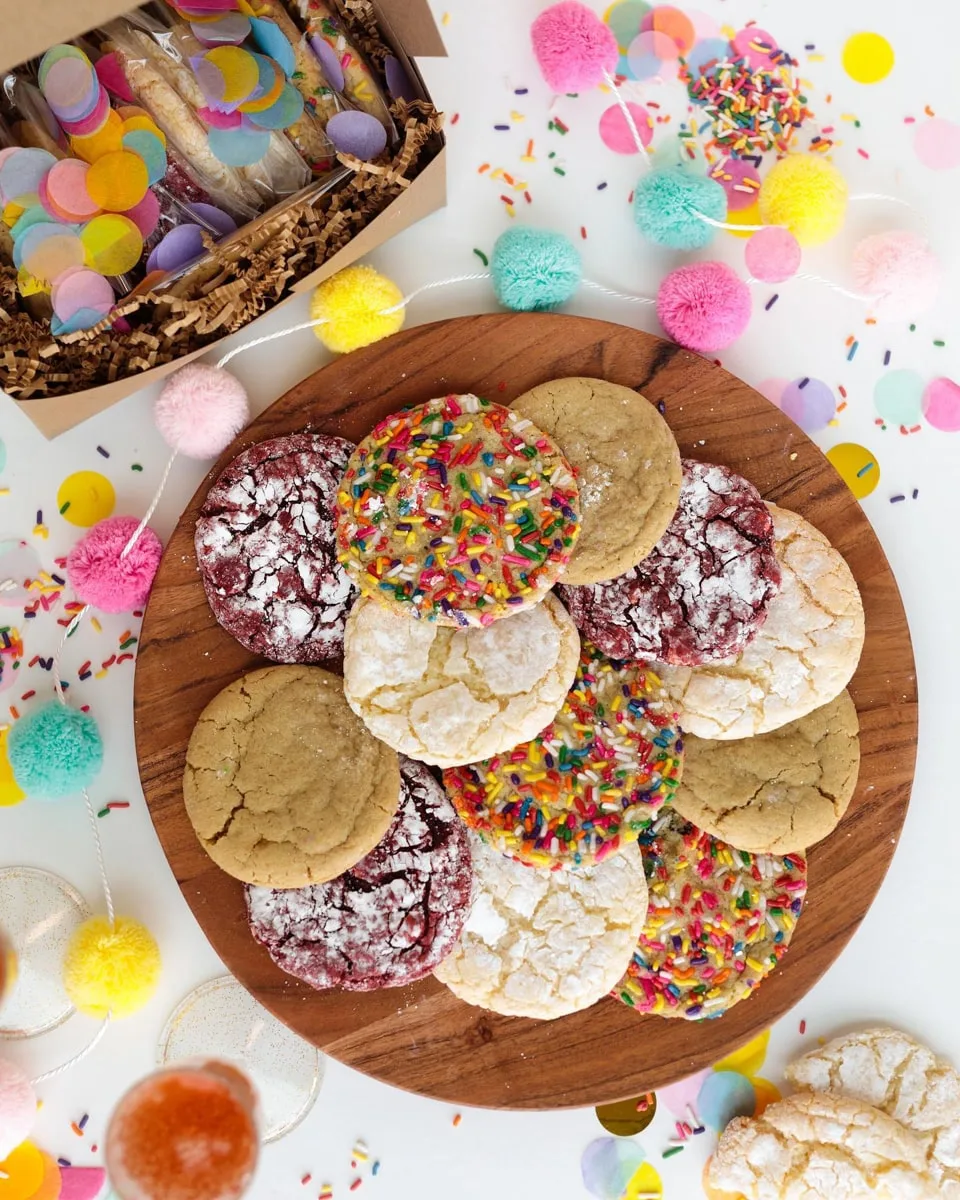 The Cookie Crate not only provides fresh and delicious cookies to Johnson City but also to the entire United States.
Gift giving has become simple — order a dozen cookies (or more) and have them shipped with two-day free shipping to all 50 states, including Alaska and Hawaii.
Send gifts for all kinds of occasions including anniversaries, baby showers, weddings, condolences, graduation, housewarming, etc.
Build your own dozen or choose from one of their many different flavors including Oreo birthday blast, chocolate chip, lemon, peanut butter, red velvet, and more. They also offer raw cookie dough flavors! Eat all the cookie dough you want without the fear of regretting it later.
The Cookie Crate also provides gluten-free, soy-free, and dairy-free flavors.
4. La Michoacana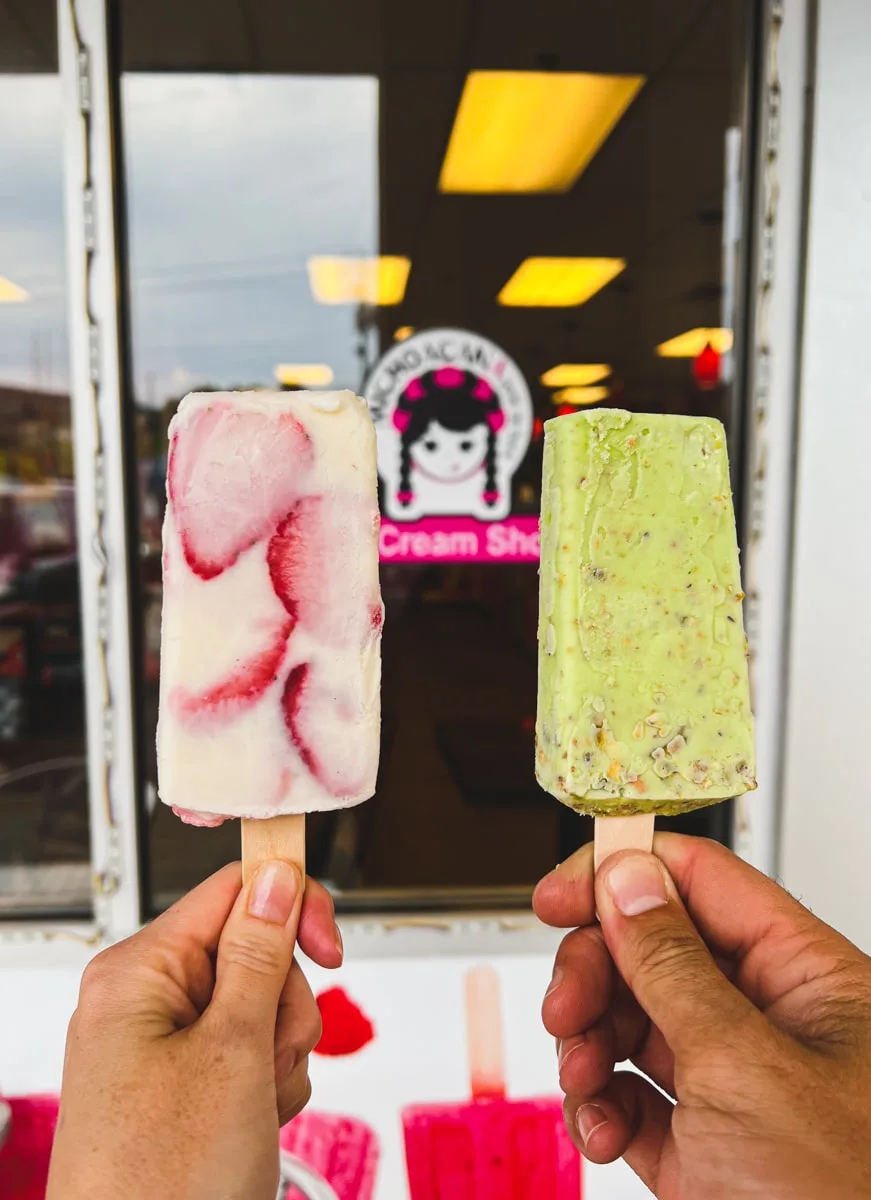 If you've never been to Mexico and tried a creamy Paleta then we highly recommend the next best place to do so — La Michoacana!
Paletas are Mexican-style frozen popsicles made with tropical fruits or creamy substances such as chocolate, milk, or nuts.
We recommend something with fresh fruit so try one of the Paletas, one of our favorites is the Fresas con Crema (Strawberry Cream)!
La Michocana is also popular for its ice creams, dorilocos, and fresh fruits.
5. Crumb Bakeshop
If you're looking for somewhere with great pastries, then you might want to try Crumb Bakeshop.
This bakeshop provides freshly-baked pastries from coffee cakes, danishes, muffins, and more.
This is also a great spot to stop for breakfast or lunch as they serve items such as homemade pop tarts, cinnamon rolls, and breakfast sandwiches.
A small brunch menu is served on Sundays from 10-3 pm or until sold out, providing different menu items each week. Menus are updated each Saturday.
Also Read: Where to Find Breakfast in Johnson City: 9 Best Places to Start the Day
6. Buttermilk Sky Pie Shop
Buttermilk Sky Pie Shop provides freshly baked pies for all types of occasions including birthdays, family gatherings, holidays, or simply because you're craving pie!
You can choose from 9 daily flavors like granny's apple, peanut butter cream, southern custard, blueberry, and more.
The following sizes are available: 9-inch pies, 4-inch pies, and 2-inch pies. The 4-inch pies are a great option for a large party as everyone has a choice to choose their own flavor — we ordered the 4-inch pies for a holiday party and they were a hit!
7. Mimi's Cookies N' Creamery [Food Truck]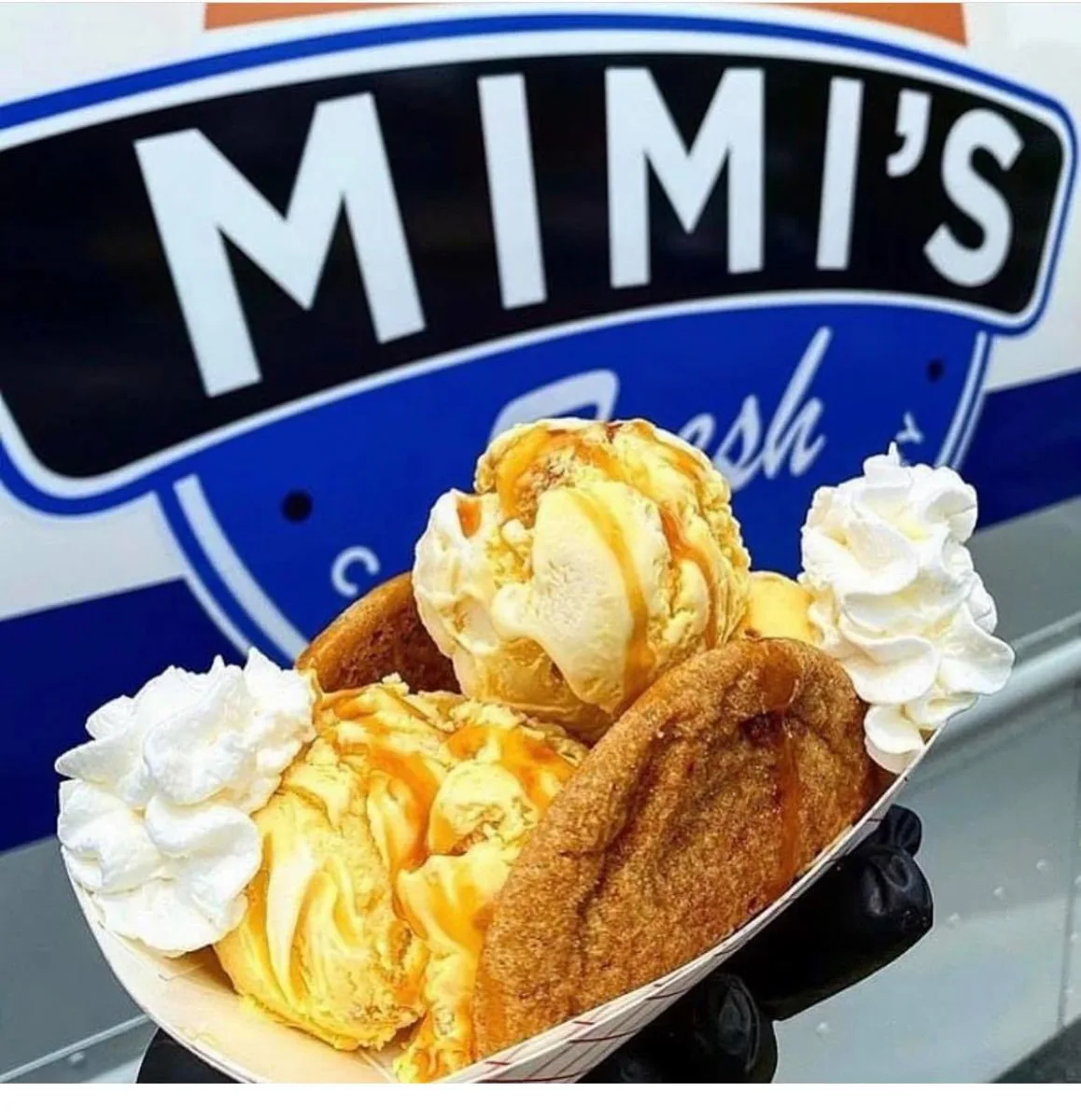 Mimi's Cookies N' Creamery is a food truck that can be found in different locations around Johnson City, TN.
Mimi's menu offers ice cream, cookies, cookie sundaes, and…..cookie sandwiches!
The flavor combinations are endless as they offer a variety of flavors of ice cream and cookies — combine banana pudding ice cream with a whipped cream cookie! 🍪
You can often find Mimi's Cookies N' Creamery at Yehaw Brewery as well as other locations in Johnson City.
Johnson City is filled with a variety of food trucks — read more about Food Trucks in Johnson City.
8. Mona Lisa's Gelato & Cafe
Mona Lisa's Gelato & Cafe serves great gelato that is homemade daily using locally sourced dairy as well as cupcakes and gelato cakes.
Gelato flavors change daily but some examples include cherry grazie, butter pecan, honey cone, forest berry, jalapeño, and more. They also offer low-calorie and sugar alternative gelato for those with diabetic sensitivities.
Mona Lisa's also serves great lunch & dinner items with homemade soups, paninis, salads, and a variety of gluten-free options.
Other Places to Find Dessert in Johnson City:
Auntie Ruth's Doughnuts [Food Truck] – The best donuts ever! Often found in Limestone, Greeneville, and Kingsport. This food truck does make trips to Johnson City, we recommend checking their website for updates.
Nothing Bund't Cakes – Miniature bundt cakes perfect for sharing!
Crumbl Cookies – Unique baked cookies with weekly flavors.
What is your favorite dessert? Have you tried any of the recommendations above? Let us know in the comments!
Also Read: The Ultimate Foodie Guide: 25+ Best Restaurants in Johnson City
📍SAVE TO REFERENCE THESE DELECTABLE DESSERT SPOTS LATER
*Featured Image Credit – Buttermilk Sky Pie Shop