Within the past few years, the food truck industry has boomed and is now a popular food choice in many U.S. cities.
Food trucks are now becoming the norm in Johnson City, and you'll find yourself scoping out the best places to find them.
Where will you find your favorite food truck next?
The brewery, a music festival, the mall, etc, are some of the many locations you can find your favorite food truck parked for the day.
Below we will list some of the best food trucks that you can find in Johnson City and in the greater Tri-Cities area.
Keep reading to see what and where the best food trucks are located in Johnson City, TN, and Tri-Cities.
Best Food Trucks in Johnson City & the Tri-Cities
1. Noli (Erwin)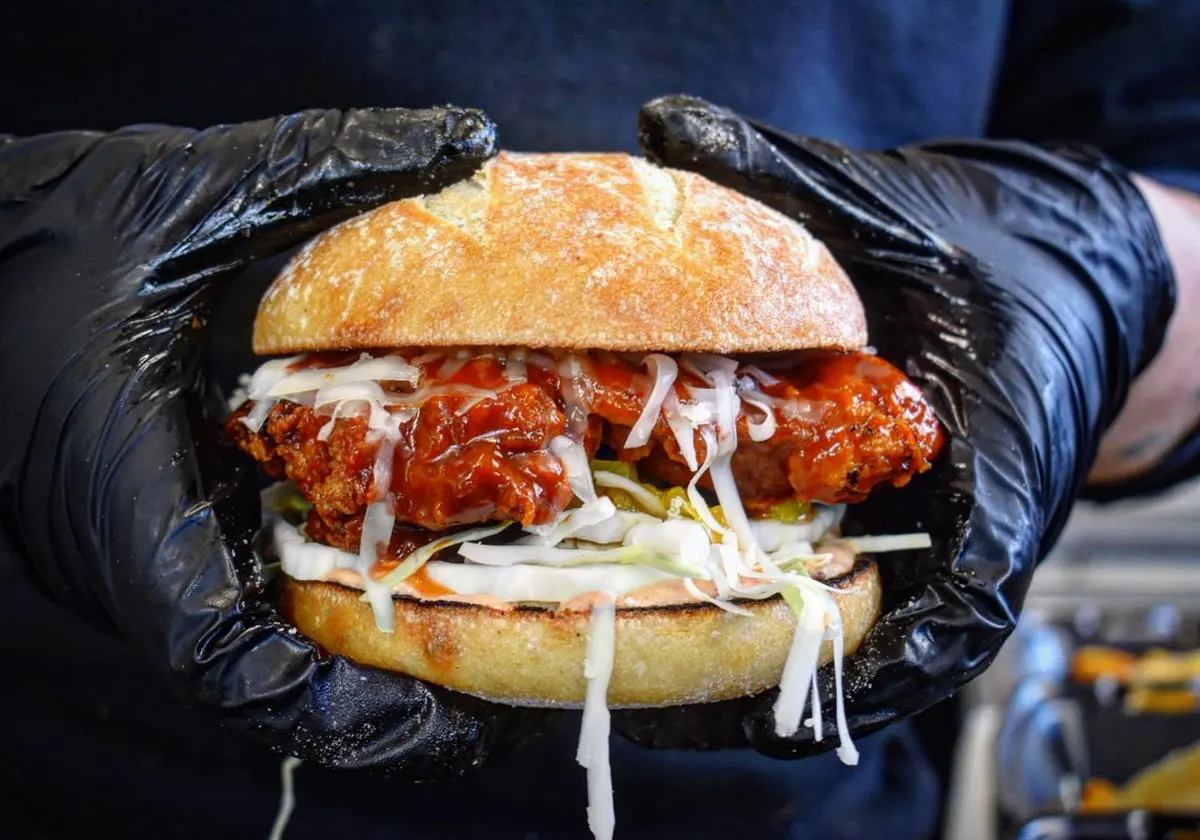 Location: 202 N Main Avenue, Erwin TN (Permanent Location)
Hours: Varies
Noli Truck is hands down one of the best food trucks located near Johnson City! Erwin is just a short 15-minute drive from Johnson City and is definitely worth the trip to eat here.
Here you will find scrumptious tacos and sandwiches made with farm-fresh ingredients from their neighbors at Scotts Farm Market. Stop by Scott's Farm after lunch at Noli Truck for some delicious homemade ice cream!
Choose from the Hot Chicken Sandwich to the Carolina Blonde Tacos – smoked pork shoulder tossed in Carolina blonde mustard, honey poppy-seed slaw, topped with sprouts.
Check Noli's Instagram page for daily updates.
2. Alley Kat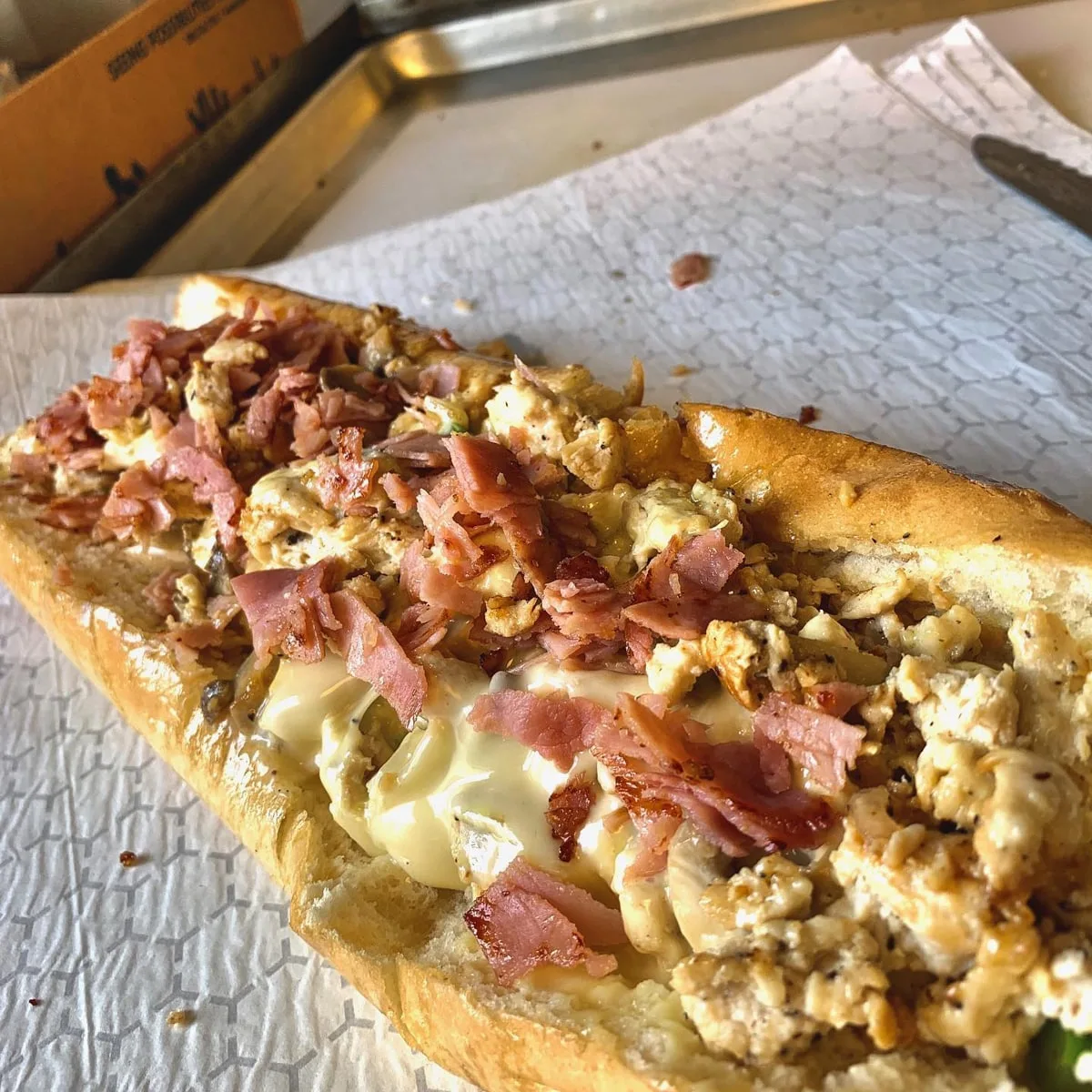 Location: 216 Ashe Street (Majority)
Hours: Sun & Mon: Closed. Wed: 4-9pm. Thur & Fri: 11:30-2 & 4-9pm. Sat: 11:30-9pm. Sun:12-7pm
Looking for awesome Philly Cheesesteaks? Look no further because Alley Kat has them and they are fabulous!
Menu items from the classic Philly Cheesesteak, Chicken Cordon Bleu, fried wings with over 10 different sauces to choose from, and more. They even have a Chopped Cheese "Beyond" Philly or a Veggie Philly for those vegetarians out there.
Alley Kat occasionally moves around so check out their Facebook page for their schedule.
3. Trucky Cheese
Location: Varies
Hours: Varies
Trucky Cheese is the only truck in the Tri-Cities where you can get a gourmet grilled cheese sandwich.
Choose from sandwiches such as Dr. Brie — a grilled cheese sandwich with Brie cheese, granny smith apples, and sweet jam. Another favorite is the Fire Starter — smoked pulled chicken, buffalo, pepper jack cheese, and blue cheese aioli.
This food truck moves to many different locations as they cater to special events, sports events, and even birthdays. Check out their Facebook page for updates on their schedule.
4. Opies Pizza Wagon
Location: Varies
Hours: Varies
Serving up some of the best hand-tossed and wood-fired pizza located in the Tri-Cities is Opies Pizza Wagon. In a hurry? Opies claims to be able to bake your pizza in just 90 seconds!
Build your own pizza with the many options that are offered – with bases such as Ranch or Bleu Cheese and choose your favorite toppings. So the question is: Are you a pineapple-on-your-pizza type of person?
They also offer specialty pizzas from The Tropical Jerk – pesto base, Jamaican jerk chicken, banana peppers, pineapple, mozzarella, and cheddar. Or another favorite is The Angry Pig – Sweet BBQ base, Smokin' Pig BBQ, pineapple, banana peppers, mozzarella, and cheddar.
Opie's Pizza Wagon moves around quite a bit but you can often find them at the King's Sport Axe House. Check out their Facebook page for their weekly schedule.
5. Caribbean Grill
Location: 824 Sunset Drive (Majority)
Hours: Mon-Wed: Closed. Thurs, Saturday, Sunday: 12-3PM. Friday: 12-4PM.
The name says it all, the Caribbean Grill serves Caribbean-style cuisines such as Puerto Rican, Jamaican, and Peruvian. You'll receive an authentic meal as the owners are from Puerto Rico and Peru.
Menu items change daily but some favorites have been the Jerk Chicken Platter and the PR Cuban sandwich.
The Caribbean Grill's main location is in the parking lots beside Mahoney's Outfitters.
6. ESHTA Street Food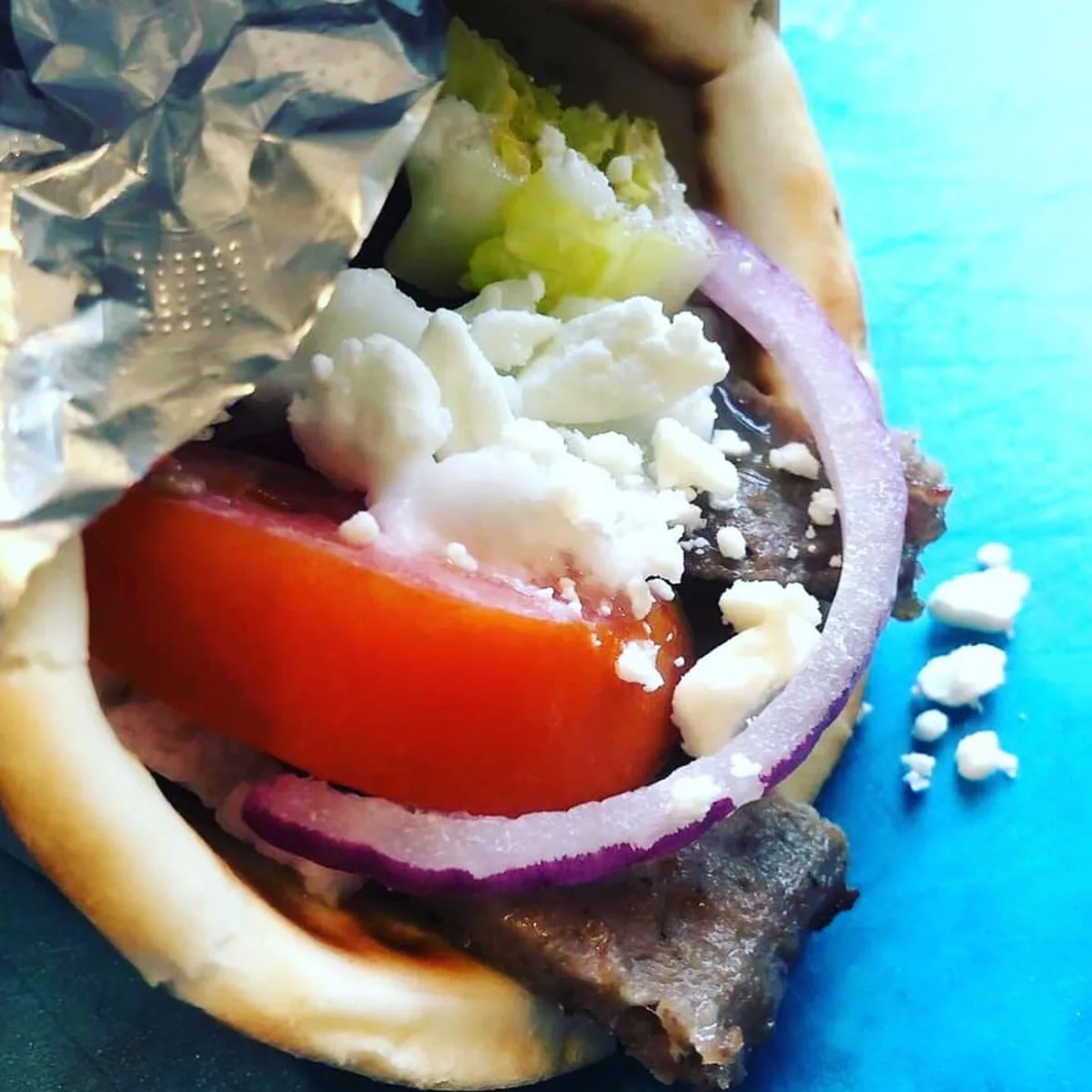 Location: Varies
Hours: Varies
ESHTA serves up some of the best Egyptian street food found in the Tri-Cities. It's not every day you can find Egyptian food, so step out of your comfort zone and try something different.
Some of the favorites served on their menu are the Karnabeet (fried cauliflower with tzatziki), Koshari, and chicken, lamb, or falafel wraps.
ESHTA food truck moves around the Tri-Cites from the Atlantic Ale House, Depot Street, Bays Mountain Brewing, and more. For more information, visit their Facebook page.
Also Read: Where to Drink Like a Local: 8 Best Breweries in Johnson City
7. Auntie Ruth's Doughnuts
Location: 3252 US-11E Limestone (Majority)
Hours: Tues-Friday: 8-3PM. Saturday: 10-4PM (Hours at Donut location)
Attention all sweet-tooths, Auntie Ruth's is a MUST-visit food truck for those who love doughnuts. They are categorized by Auntie Ruth's as "ginormous" and we agree, they really are!
Along with homemade melt-in-your-mouth doughnuts, they also make homemade pretzels, lemonade, and tea.
Auntie Ruth's rotates their location from Home Depot and Lowes, as well as their main location at the Donut Shop. Visit their Facebook page for their full list of hours and locations.
Also Read: 12 Drool-Worthy Restaurants in Downtown Johnson City
8. Spanqui's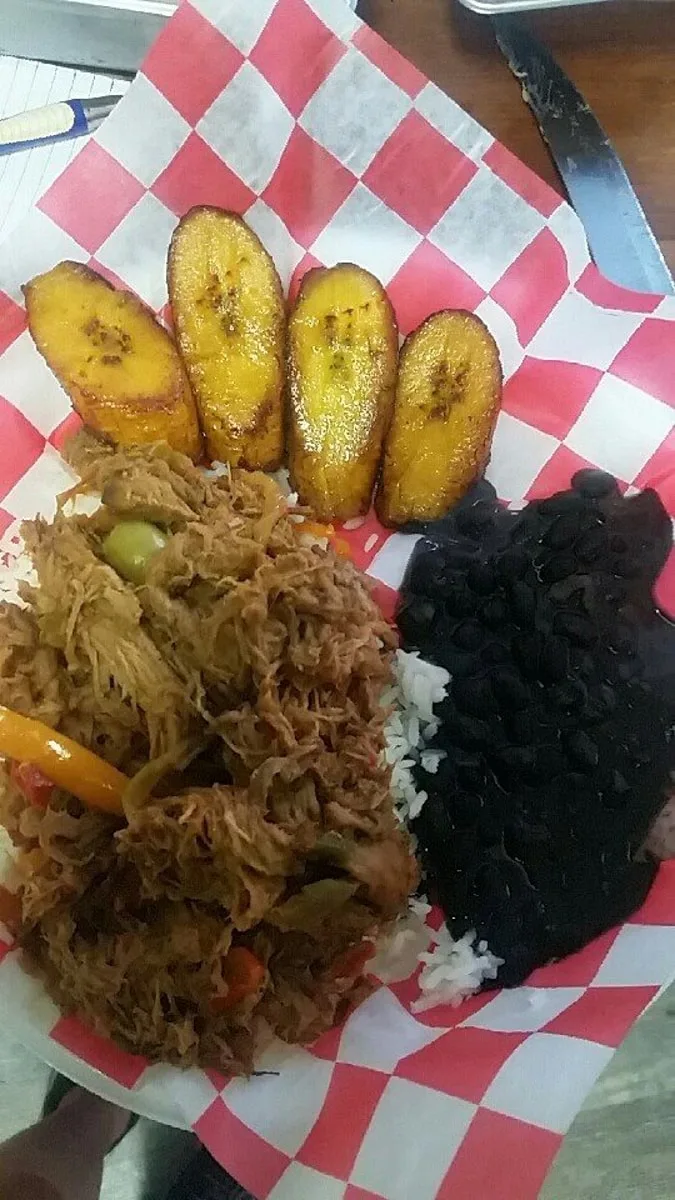 Location: Varies
Hours: Varies
Spanqui's food truck is unique as they have a wide-variety menu serving dishes from New York, Italy, Spain, and the Caribbean.
Some items you will find on their menu are beef empanadas, Cuban sandwiches, loaded Yucca fries, street corn, and more.
Spanqui's is often found at the Atlantic Ale House, Depot Street Brewing, and Troyer's Mountain View Country Market in Johnson City. Check out their Instagram page for their daily schedule.
9. Lobster Dogs
Location: Varies
Hours: Varies
Lobster Dogs of Tennessee serves up nothing else but… Lobster Rolls! Enjoy a toasted roll topped with butter-drenched lobster.
Along with lobster rolls, they also serve shrimp rolls and crab rolls. All rolls are served on top of a toasted split-top bun, mayonnaise, and seasonings.
If you aren't feeling up for bread, they also serve stuffed avocados. Get your avocado stuffed with lobster, crab, shrimp, chicken, tuna, or black bean salsa.
Lobster Dogs food truck frequents many locations from Knoxville, Maryville, Johnson City, and more. But they're so popular in Downtown Johnson City that we included them in our Johnson City bucket list! Check their Facebook page for the full schedule.
10. The Project Waffle
Location: Varies
Hours: Varies
You can't get any more original than waffle tacos and you'll find those served up nowhere else than at The Project Waffle.
Their menu includes items such as the Mac Attack (waffle taco with fried chicken topped with creamy slaw and mac and cheese) or the My Thai (waffle taco with fried chicken tossed in sweet chili sauce topped with a crunchy kale salad).
The Project Waffle travels around but can often be found at the Atlantic Ale House in Johnson City. Check their Facebook page to see their schedule.
11. Mae Malee's Spring Rolls
Location: Bristol, TN
Hours: Varies
Mae Malee's offers Thai and Southeast Asian-inspired dishes that will transport you to the other side of the world. Have I ever mentioned that Thai food is my favorite?
Menu items include delicious spring rolls, Thai chicken sandwiches, tacos, and more. They also offer daily specials such as Thai Red Curry. 🌶
You can find them mostly in the town of Bristol, TN-VA.
Check out Mae Malee's Facebook page to see their schedule.
12. Uptown Cheesesteak Company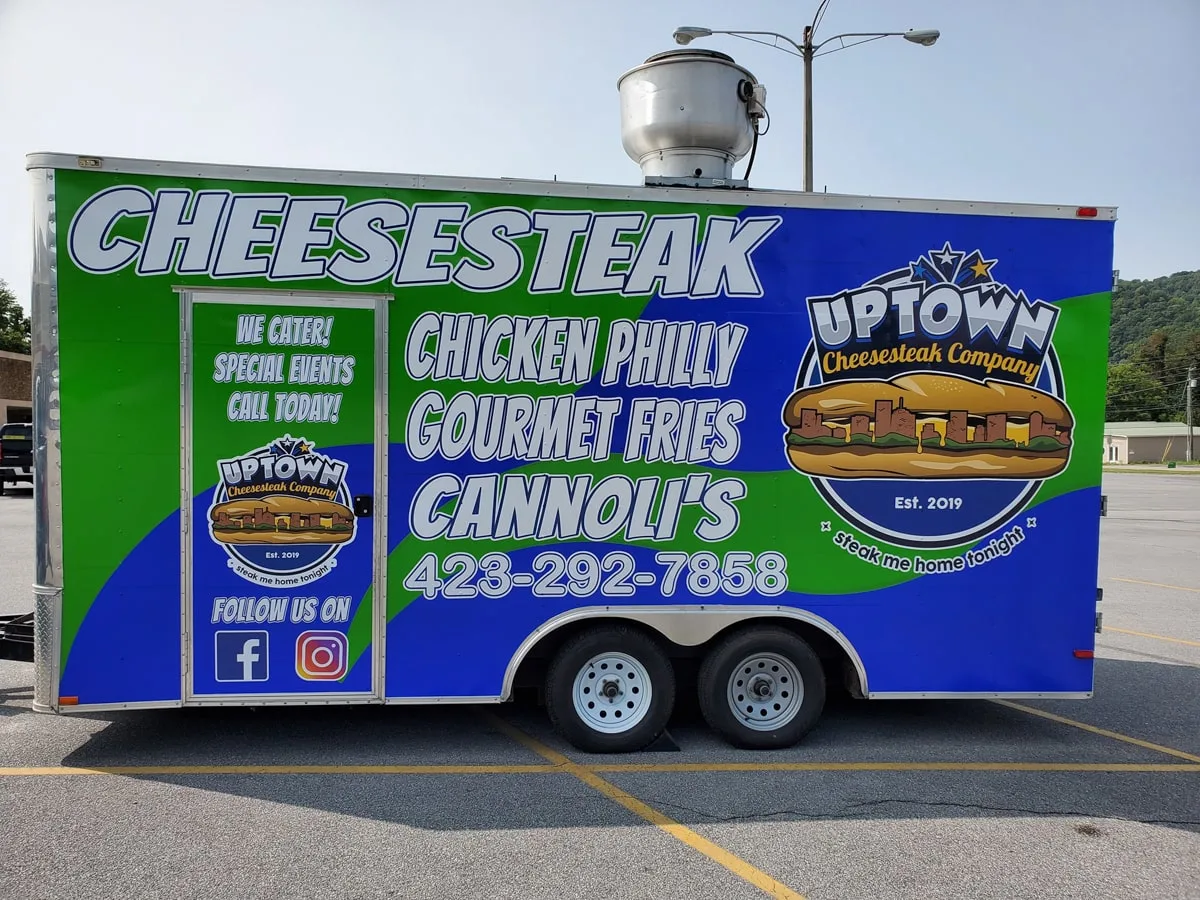 Location: Mostly Kingsport and Bristol
Hours: Varies
Uptown Cheesesteak Company serves quality cheesesteaks, sandwiches, gourmet fries, and desserts.
You'll find a selection of different cheesesteaks and fries to choose from on their menu such as the Buffalo Chicken Philly, garlic parmesan fries, or Fire Bird fries – fries loaded with chicken, banana peppers, jalapeños, bacon, cheese wiz, and hot sauce.
You can find Uptown's food truck mostly in Kingsport, TN. To check for updates and to see their schedule, check their Facebook page.
13. The Whiskey Kitchen
Location: 458 W Walnut Street (Tennessee Hills Brewstillery)
Hours: Sun & Mon: Closed. Tues: 5-9PM. Wed & Thurs: 4-9PM. Fri: 4-10PM. Sat: 12-10PM.
The Whiskey Kitchen is located at Tennessee Hills Brewstillery in downtown Johnson City. Grab a beer while you wait for your order.
Menu items include mini corndogs, smash burgers, and gourmet fries. Try the TN Hills BBQ Smash – patty topped with caramelized onions, cheddar cheese, bacon jam, and TN Hills Bourbon-infused BBQ sauce.
Or if you want some loaded fries, try the South of the Border – crispy fries with Rotel cheese, tomatillo sauce, jalapeños, and charred scallion ranch.
The Whiskey Kitchen is also opening up a 2nd food truck that will be mobile and move around Johnson City and the surrounding areas – stay up to date by visiting their Facebook page.
14. Rockin Rivet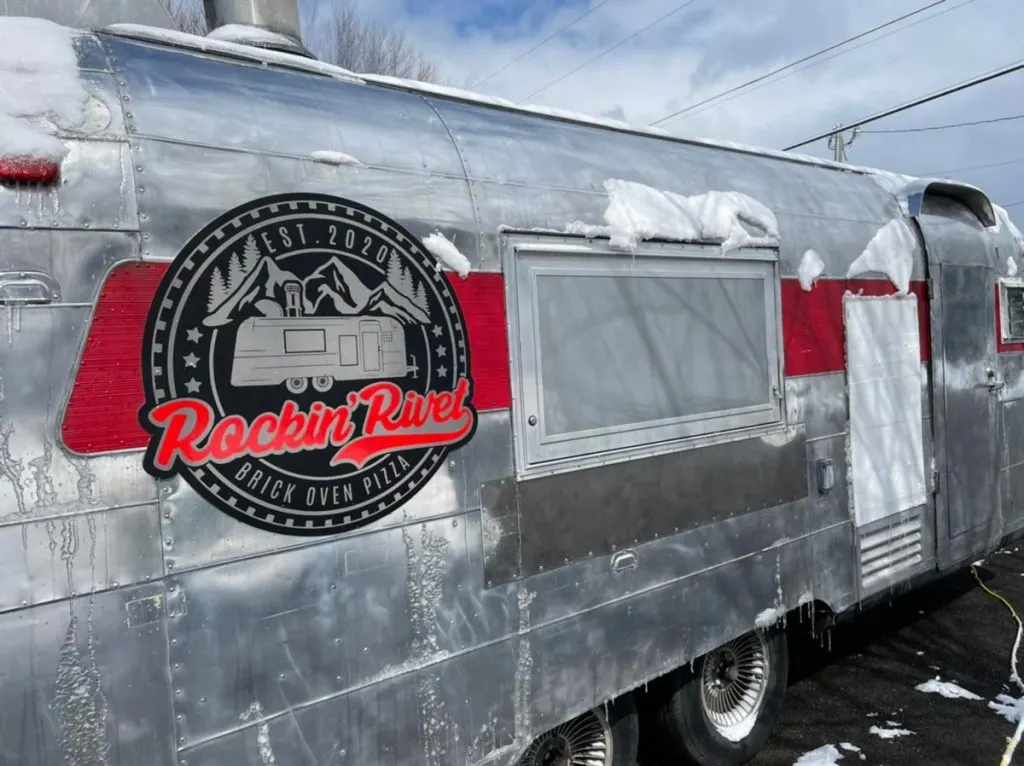 Location: Varies
Hours: Varies
Rockin Rivet is a vintage trailer food truck that serves delicious wood-fired pizza. You can create your own or choose from one of their favorites or specialty pizzas.
Favorites on the menu include the Bee Sting – pepperoni, bacon, habañero truffle hot sauce, topped with a honey drizzle. Or try a dessert pizza such as the Dark Side – chocolate base with Oreo crumbles, Nutella, and Bavarian cream drizzle.
Rockin Rivet travels around the Tri-Cites so check their Facebook page for details.
15. Southern Flos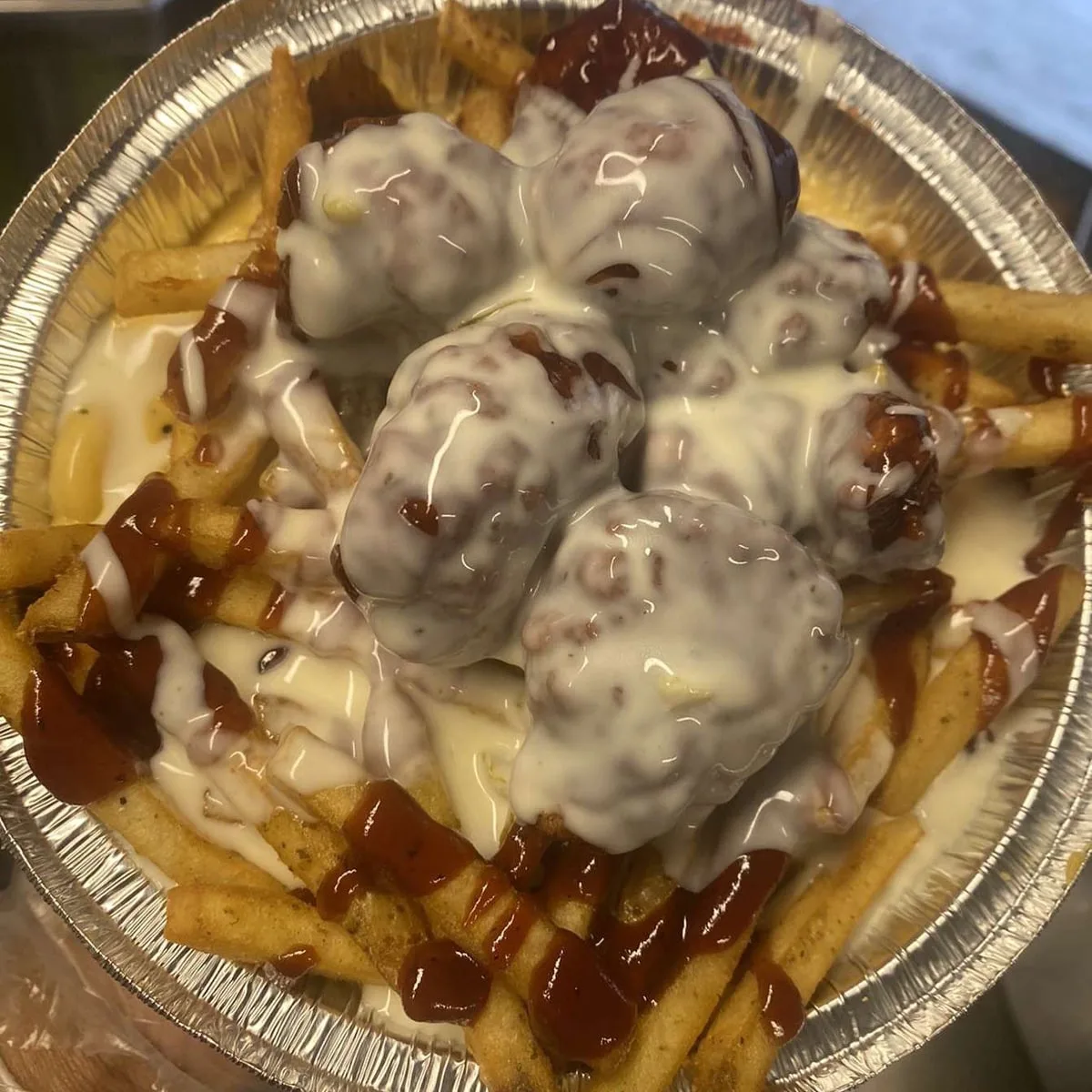 Location: 1101 North Roan Street (Majority)
Hours: Varies
Southern Flos is a food truck serving soul food with gourmet loaded bowls located in downtown Johnson City.
They offer comfort food by having loaded bowls such as the Triple Threat SoFlo Bowl – macaroni, home fries, boneless wings, and queso, all tossed in a wing sauce. YUM.
You can find Southern Flos at many different locations in Johnson City including Atlantic Ale House, Tusculum College, and more. Go to their Facebook page for more information.
There are many different food trucks located in the Tri-Cities region. Are there any that we missed that you would recommend? Drop a comment below!
📌 PIN IT FOR LATER
Featured Image Credit: Noli Food Truck