Johnson City, TN hosts musical talent of all varieties from local to internationally acclaimed musicians. You will find venues and cover bands that offer music from country, rock, bluegrass, jazz, heavy metal, and more.
This city is a prime location for drawing in musicians and local artists as it's nestled in the Great Smoky Mountains, located an hour northeast of Asheville, NC, 1 1/2 hours east of Pigeon Forge and Gatlinburg, TN, and 4 hours east of the Nashville, TN (home of Country music).
Most of the places where you can find live music in Johnson City are usually located at restaurants, bars, or even at the marinas overlooking the lake. So enjoy some grub or drinks with some friends and relax listening to some great bands!
Below we will list out places where you can find live music and the best days of the week to go. These will be listed in no particular order.
Keep reading to find out where the best spots are to find live music in Johnson City. 🎵
Where to Find Live Music in Johnson City, TN
1. The Down Home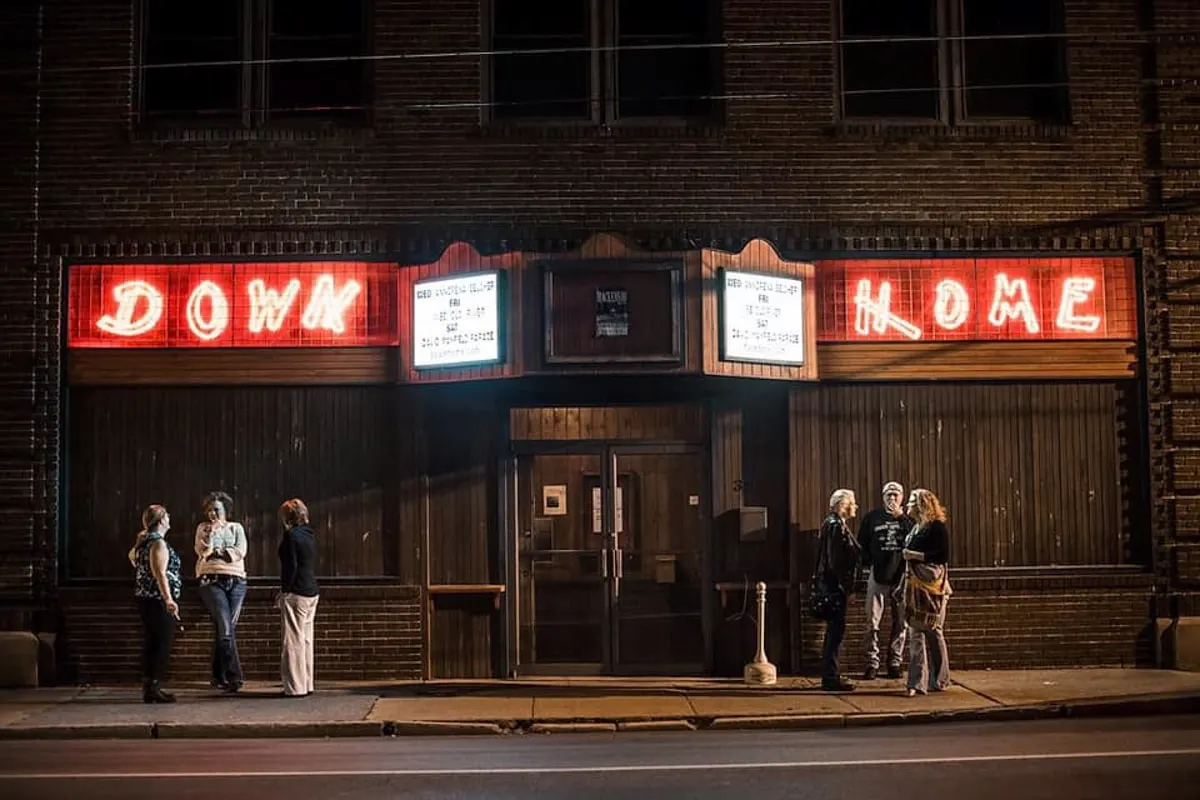 Location: 300 W Main Street
The Down Home is a great location for a night of listening to good music within an intimate setting.
Established in 1976, The Down Home hosts a wide arrange of artists as well as hosting theatre plays, political rallies, writers' series, poetry slams, and all-night parties. Spending an evening at Down Home is an unmissable thing to do in Johnson City.
"Entertainment ranges from local acts to nationally known stars."

– New York Times
The Down Home also offers a food menu from enchiladas, soup beans & cornbread, taco salads, nachos, and more. They also have a beer menu with bottled beers, drafts, and pitchers.
Tickets can be purchased at the door or online. Purchase tickets online here.
2. Hideaway
Location: 235 E Main Street
For anyone who loves the music genres of Punk, Metal, or Rock, the Hideaway will be your next favorite venue. They also host other varieties of music from folk, alternative, indie, etc, as well as live comedy acts.
This venue is a favorite for local artists and has also hosted some popular national acts such as Hawthorne Heights and Daveed Diggs.
The Hideaway does not serve food but they do offer alcoholic beverages such as beer, cider, and seltzers. Check out their Facebook page for scheduled events.
3. Capones
Location: 227 E Main Street
Named after Al Capone himself, Capones is a great location to grab a drink with some friends while also listening to some live music.
Capones is also a full restaurant and bar. You can arrive for dinner before a scheduled show and stay all night. The bar offers alcoholic beverages from mixed drinks to ciders.
There is also a nightclub attached on the lower level called The Vault, which would be great to visit if you wanted to dance the night away.
Also Read: Best Bars & Clubs in Johnson City: A Nightlife Guide
4. Sonny's Marina
It doesn't get much better than enjoying a beverage and food with a view of the lake AND listening to live music. At Sonny's Marina, you can do all that and more. Rent a boat for a day of swimming and soaking up the sun on Boone Lake, and then return to Sonny's for some live music, food, and drinks!
Cover bands and local artists often play here on certain days of the week and weekends.
Sonny's also has a full restaurant called the Krazy Chicken serving great food from chicken sandwiches, tacos, salads, and more. For now, the bar serves alcoholic beverages such as beer and seltzers.
Visit their Facebook Page to see what cover bands and artists are scheduled.
5. Wild Wing Cafe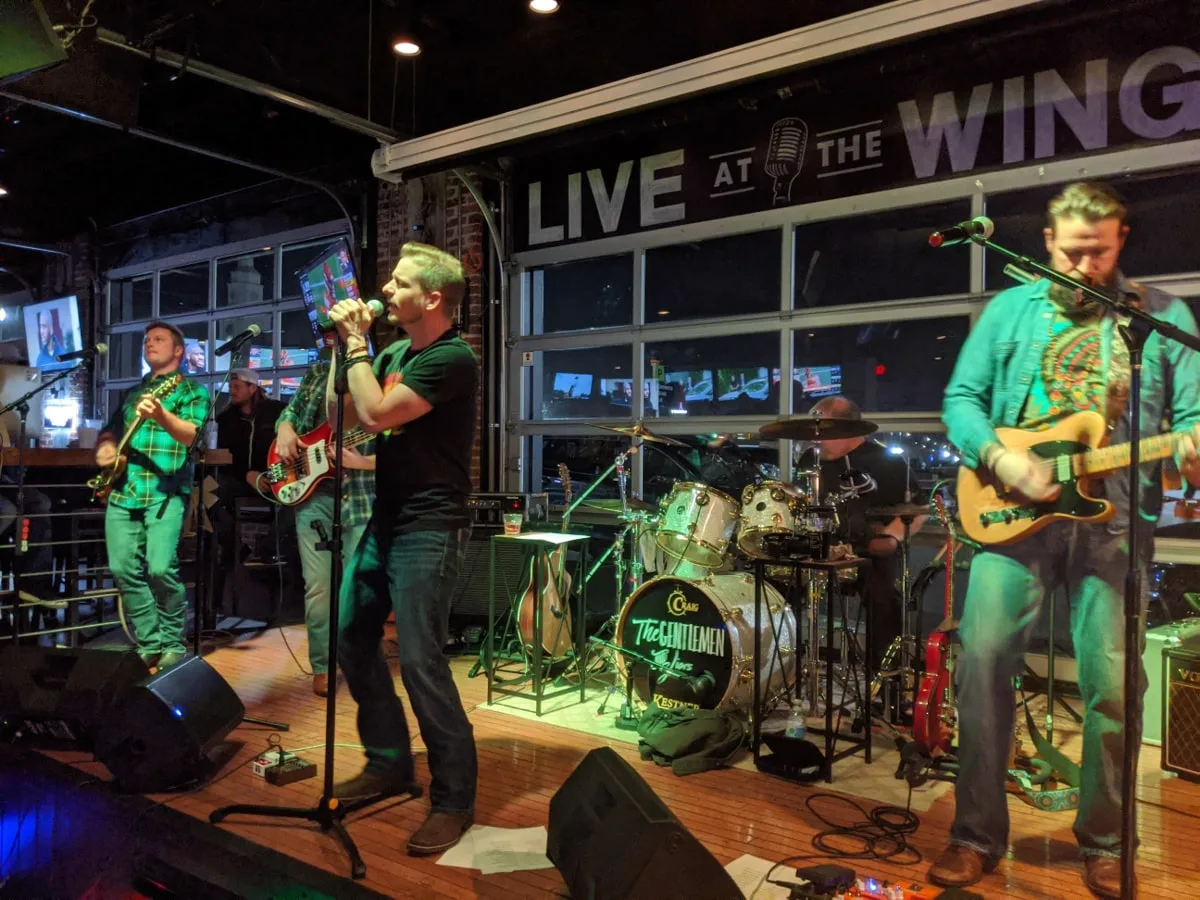 Location: 71 Wilson Avenue
Wild Wing Cafe is a full-service restaurant and bar located in downtown Johnson City. Live music is offered here on Wednesdays, Fridays, and Saturdays. You can also become the star on Thursdays as it is Karaoke night!
Wild Wings offers food from chicken wings, burgers, sandwiches, and more. They also have a full bar serving beer, ciders, and mixed drinks. It's a great location to enjoy some food and drinks, watch the game on one of the many TVs they have, or listen to some live music!
Check their Facebook page for scheduled events.
6. Johnson City Brewing (Boones Creek Location)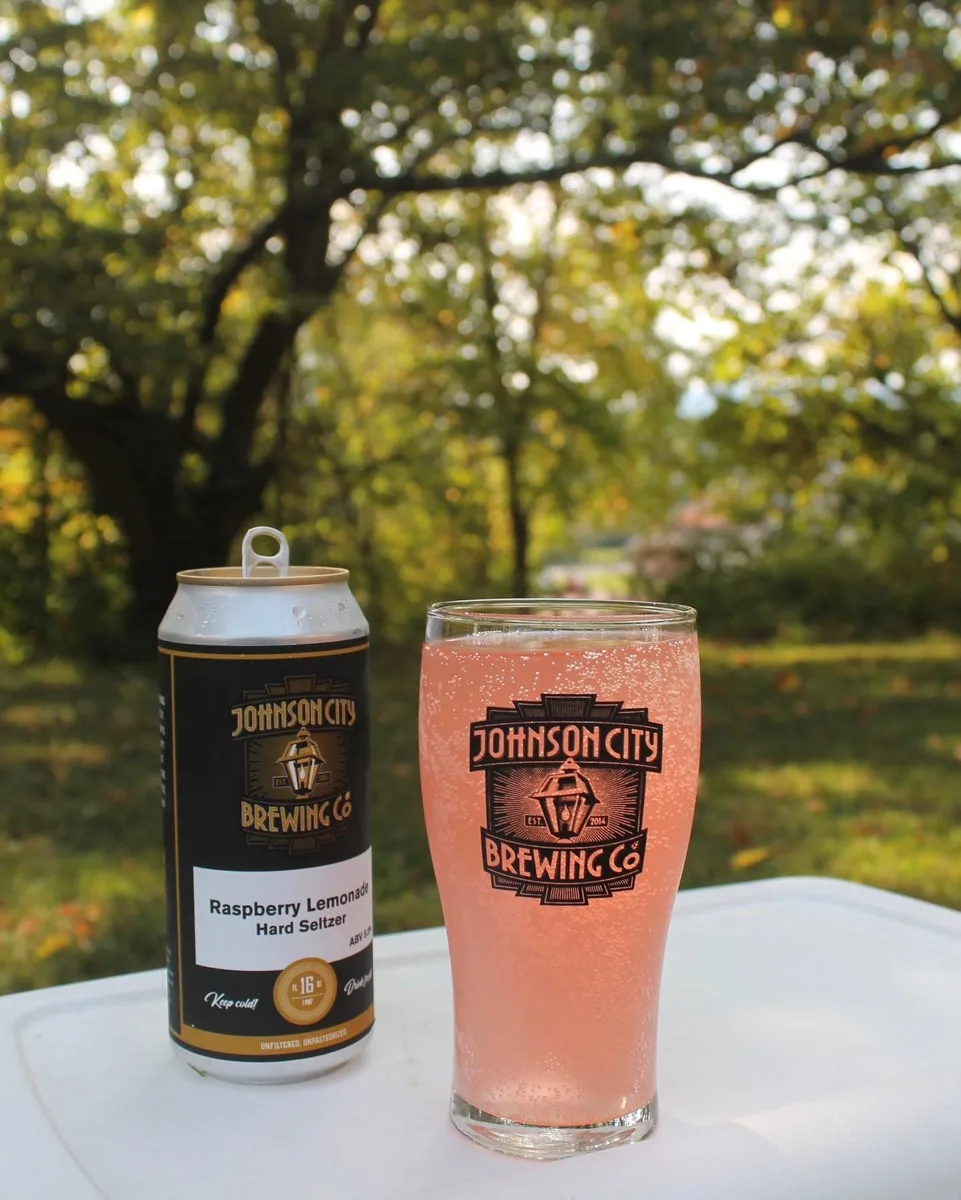 Location: 2362 Boones Creek Road
Johnson City Brewing Company has two locations, one in downtown Johnson City and the other is located in Boones Creek. If you have not visited JCBC yet, we highly recommend it as their beer is phenomenal!
The Boones Creek Location hosts live bands occasionally on their outdoor stage. There are many picnic tables and plenty of outdoor space, allowing you to grab one of their famous brews and enjoy your evening listening to live music.
This location occasionally hosts food trucks, especially on nights when they are offering live music! Keep tabs on their Facebook page for their next scheduled event.
7. Fridays After 5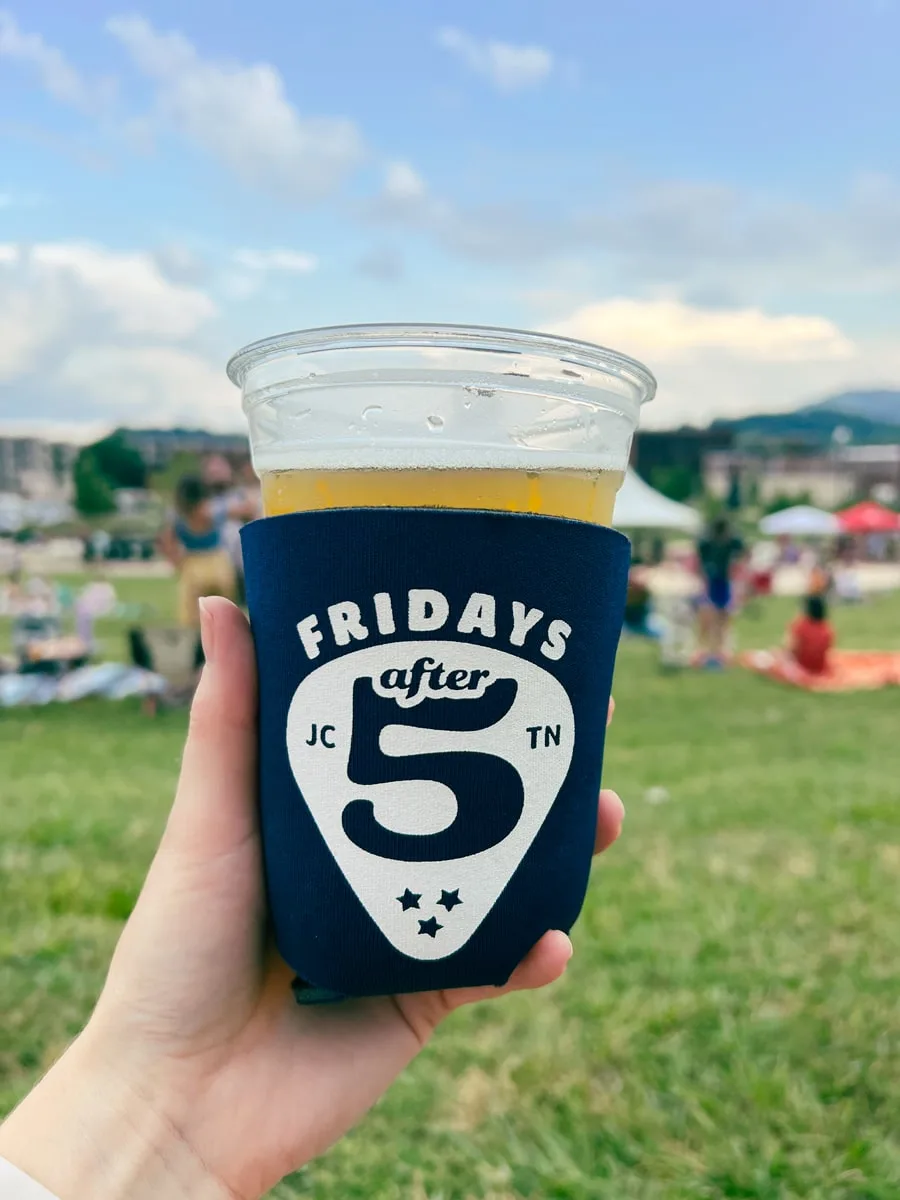 Fridays After 5 is an event that plays free live music in the Kings Common area, located in downtown Johnson City, every Friday around 6:30 pm – 8:30 pm. Local bands from the tri-cities and surrounding areas come here to bring you free entertainment on Fridays throughout the summer.
You'll find a couple of tents set up throughout the park serving beer from local breweries and there will often be food trucks as well! Bring a lawn chair or blanket and enjoy the free music brought to you by Fridays After 5!
Downtown Johnson City offers more information including schedules on their website, see more here. Parking is available in the Downtown Center Parking Garage.
See Also: 15 Best Finger-Licking Food Trucks in Johnson City & Tri-Cities
8. Jay's Boat Dock
Location: 945 S Pickens Bridge Road, Gray TN
Jay's Boat Dock is a full-service marina offering food, beers, boat slips, rentals, and fuel. Listen to live music while enjoying the scenic view of the lake. Although the address is listed in Gray, this location is only a 15-minute drive from Johnson City.
Live music is offered here every Friday and Saturday, Karaoke on Thursdays, and Bingo is offered on Sundays. This is another great location to rent a boat for the day and then return for the evening for great food, drinks, and live music!
Visit their Facebook for a full list of events.
9. Lakeview Marina
Location: 474 Lakeside Dock Drive, Kingsport
Hours:(Seasonal – Summer) Mon & Tues: Closed. Wed – Sunday: 11:00 AM – 11:00 PM.
Another great location to grab food, and drinks, and listen to live music with the view of the lake in the background would be at Lakeview Marina. Although this marina is located in Kingsport, it's only a 20-minute drive from Johnson City.
Live music is offered here every Thursday through Sunday and karaoke is offered on Wednesdays. Lakeview offers a full-service restaurant on their patio allowing you to eat, drink, and listen to music while enjoying the view of Boone Lake.
For more information, visit Marker '2' Grille's Facebook page.
Looking for the best lakes near Johnson City? Also Read: The Best Lakes Near Johnson City to Cool off This Summer
Where's your favorite place to go to listen to live music? Do you have any recommendations for us? Drop a comment below!
📌 PIN IT FOR LATER