Tennessee is nothing short of romantic cities and places to visit for that romantic getaway with your partner.
If you live in or around Tennessee and have been asking yourself, "Are there any romantic getaways near me?", then you're in luck! Or if Tennessee is a little farther away for you, why not make a weekend trip out of it?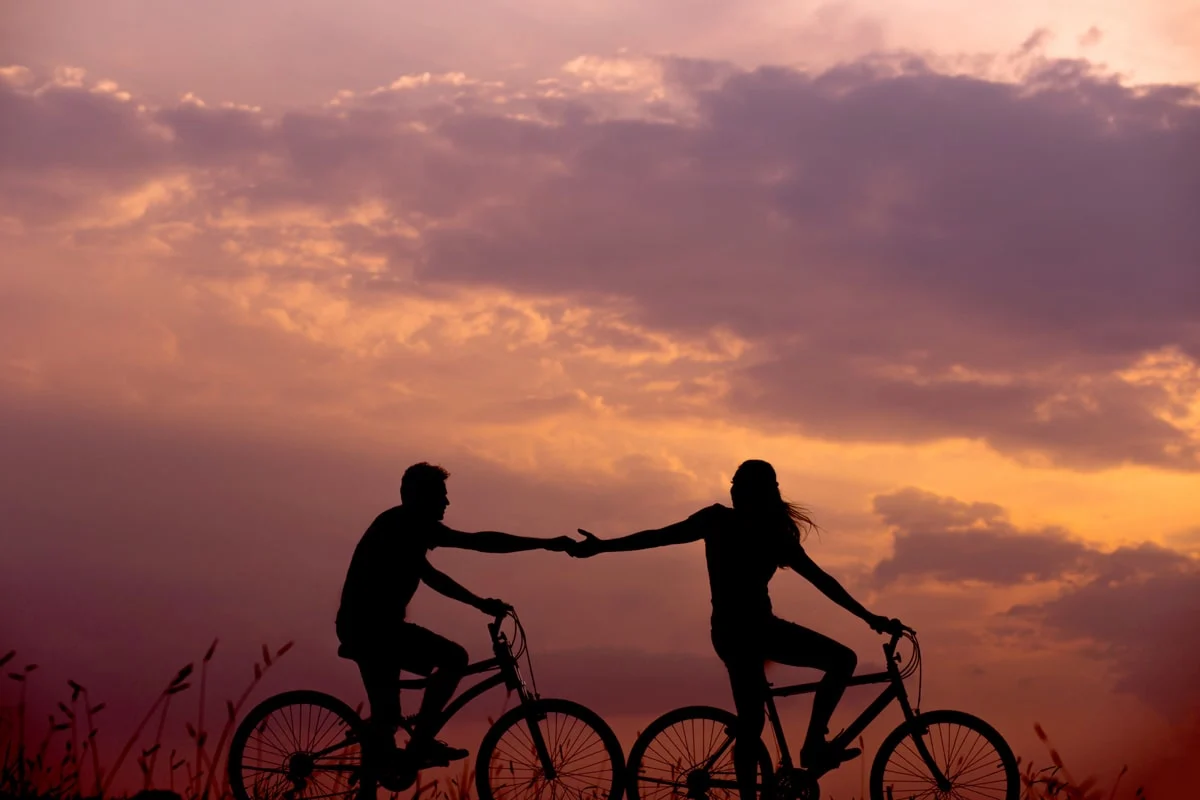 Tennessee is overflowing with many romantic cities and destinations — from the alluring Smoky Mountains in Gatlinburg to the upbeat Honky Tonk-lined streets in Nashville, and every charming small town in between.
Are you looking for a romantic cabin stay in Tennessee with a view of the Smoky Mountains? Or maybe you both want to spend the night out on the vibrant Beale Street in Memphis.
If you're both into history, then you may enjoy visiting the city of Franklin for its historical significance during the Civil War.
Or how about our personal favorite, Johnson City in Northeast Tennessee, for its abundance of outdoor activities and craft breweries?
Whether you're looking for a romantic getaway for your honeymoon, Valentine's Day, a planned proposal, or simply just to get away for the weekend — we've got you covered!
Keep reading for the best cities in Tennessee for a romantic getaway for couples below! ❤️
Tennessee's Best Cities for a Romantic Getaway
1. Gatlinburg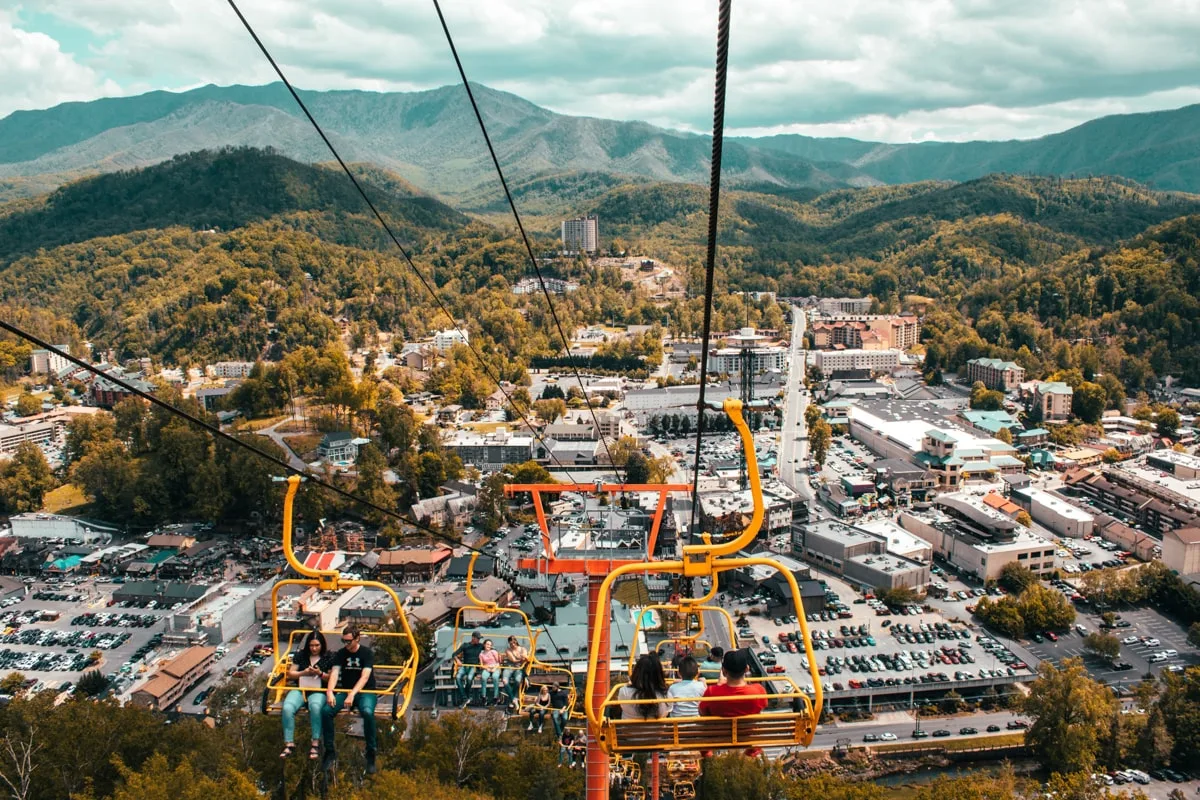 One of the best cities for a romantic getaway in Tennessee can be found in the literal heart of the Great Smoky Mountains, in Gatlinburg.
This mountainous town is surrounded by over 500,000 acres of the Smoky Mountains providing miles of hiking trails, cozy cabin rentals, and a downtown known for its moonshine and wine tastings.
It also serves as the base camp for over 14 million visitors to the most visited national park in the United States — the Great Smoky Mountain National Park.
Gatlinburg is also the 2nd most popular city in the United States to get married (Las Vegas being the 1st). Maybe you'll fall in love with this beautiful town and you'll both want to get hitched here too!
Watch the sunset on top of Anakeesta mountain or view the sweeping mountain views from the Gatlinburg Skybridge — the longest pedestrian cable bridge in North America!
For dinner, enjoy some great seafood at Chesapeake's restaurant or try the Peddler Steakhouse for a romantic setting overlooking a mountain stream. After dinner, grab a pint from one of these Gatlinburg breweries.
Instead of renting a hotel, opt for renting a cabin instead as Gatlinburg has some of the most romantic cabins in Tennessee.
Looking for honeymoon cabins in Gatlinburg? 💍
Stay at one of these romantic Gatlinburg cabins that provide privacy, beautiful mountain views, and a hot tub for two. 😉
2. Knoxville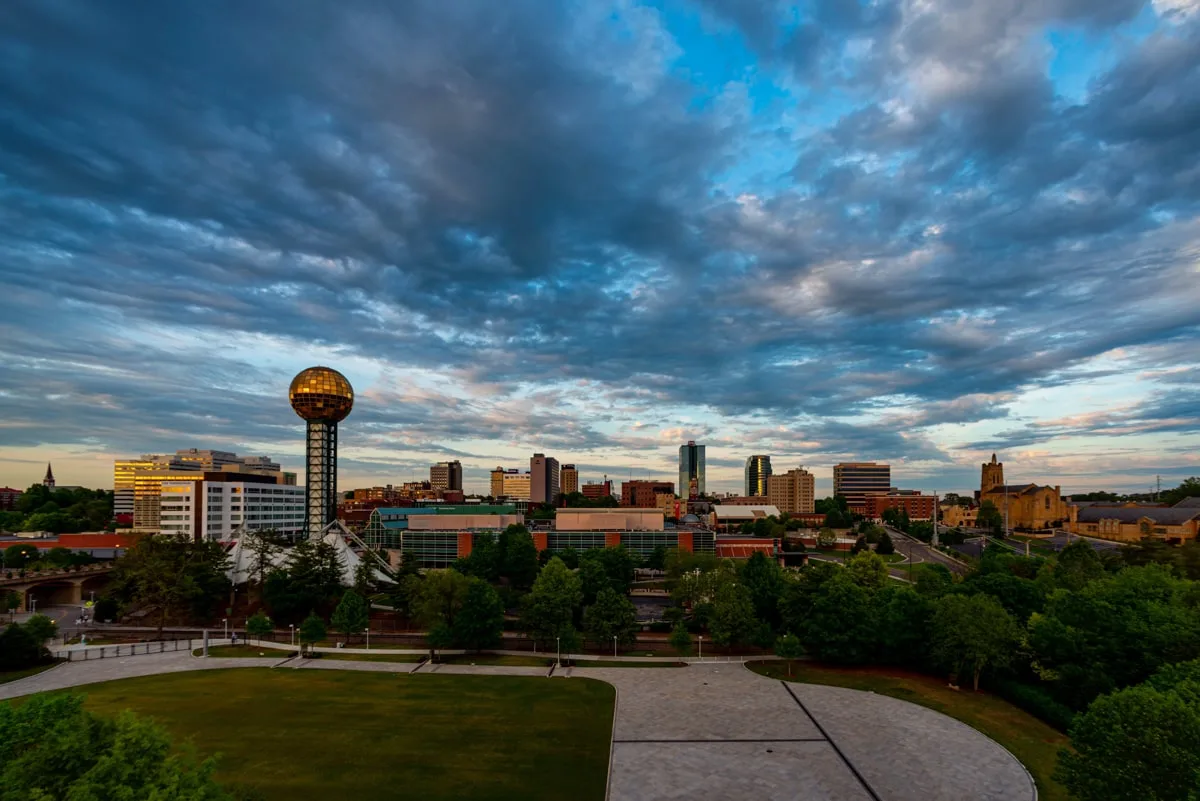 Knoxville will capture your heart(s) as you explore this progressive and rapidly growing city full of romantic activities.
Situated along the banks of the Tennessee River and just north of the Smoky Mountains, you'll find that there are lots of romantic things to do in the Marble City.
From city to nature, Knoxville is surrounded by many parks, lakes, and quarries where you and your loved one can take a romantic walk along the water, picnic in the park, bike along the greenway, and more.
Go bird watching at the Ijams Nature Center or visit Mead's Quarry for a romantic photo opportunity (Mead's Quarry is popular for engagement photos).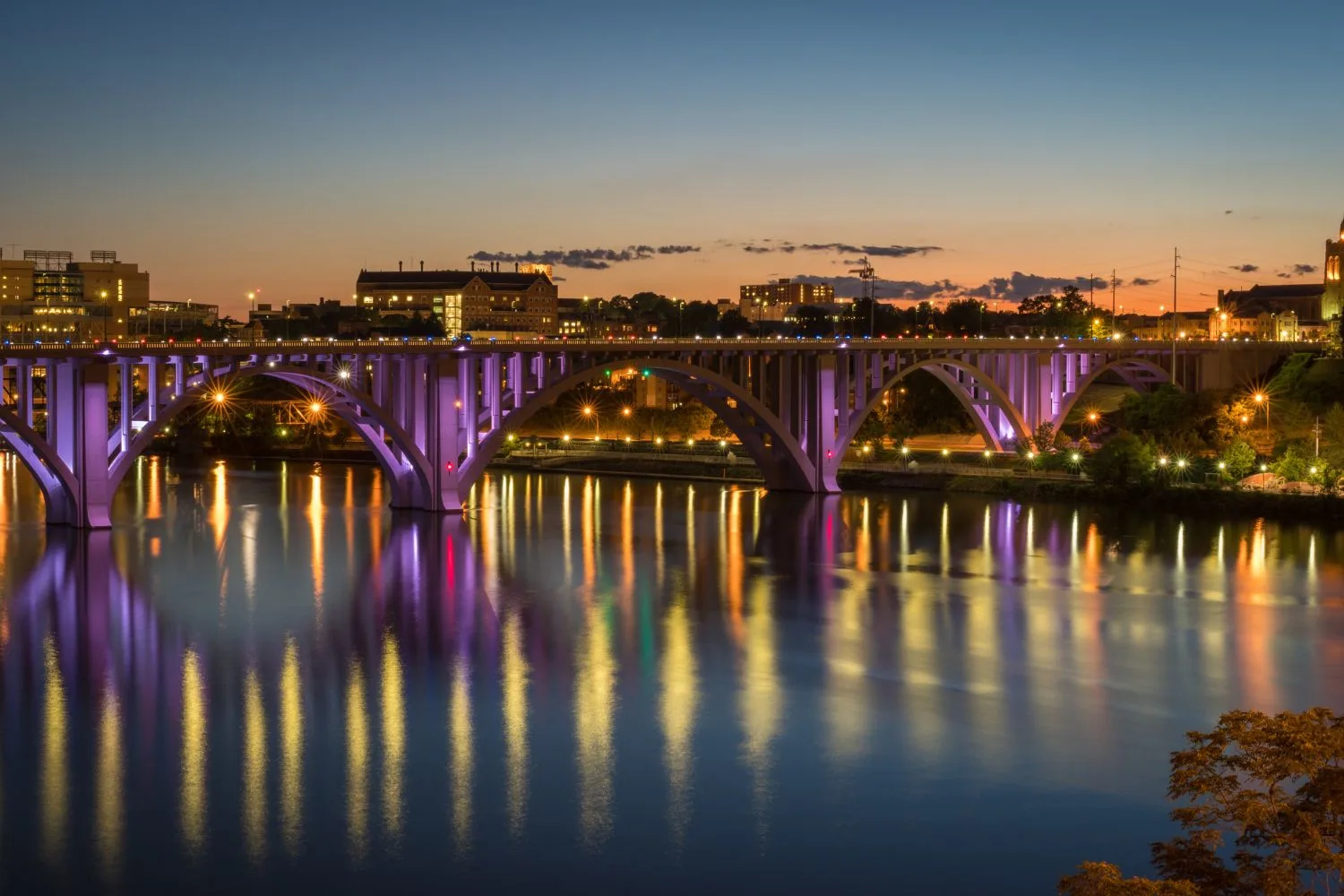 The city of Knoxville is full of things to do from romantic dining options to shopping, sports, nightlife entertainment, and much more.
If you're both into craft beer, Knoxville boasts an exciting (and impressive) craft beer scene. Try out some of Knoxville's breweries before heading to dinner.
For a romantic dinner spot, we recommend trying the Lonesome Dove or the Oliver Royale (also a great spot for brunch).
There are so many awesome restaurants in Knoxville to choose from too. Don't forget to make reservations for two in advance!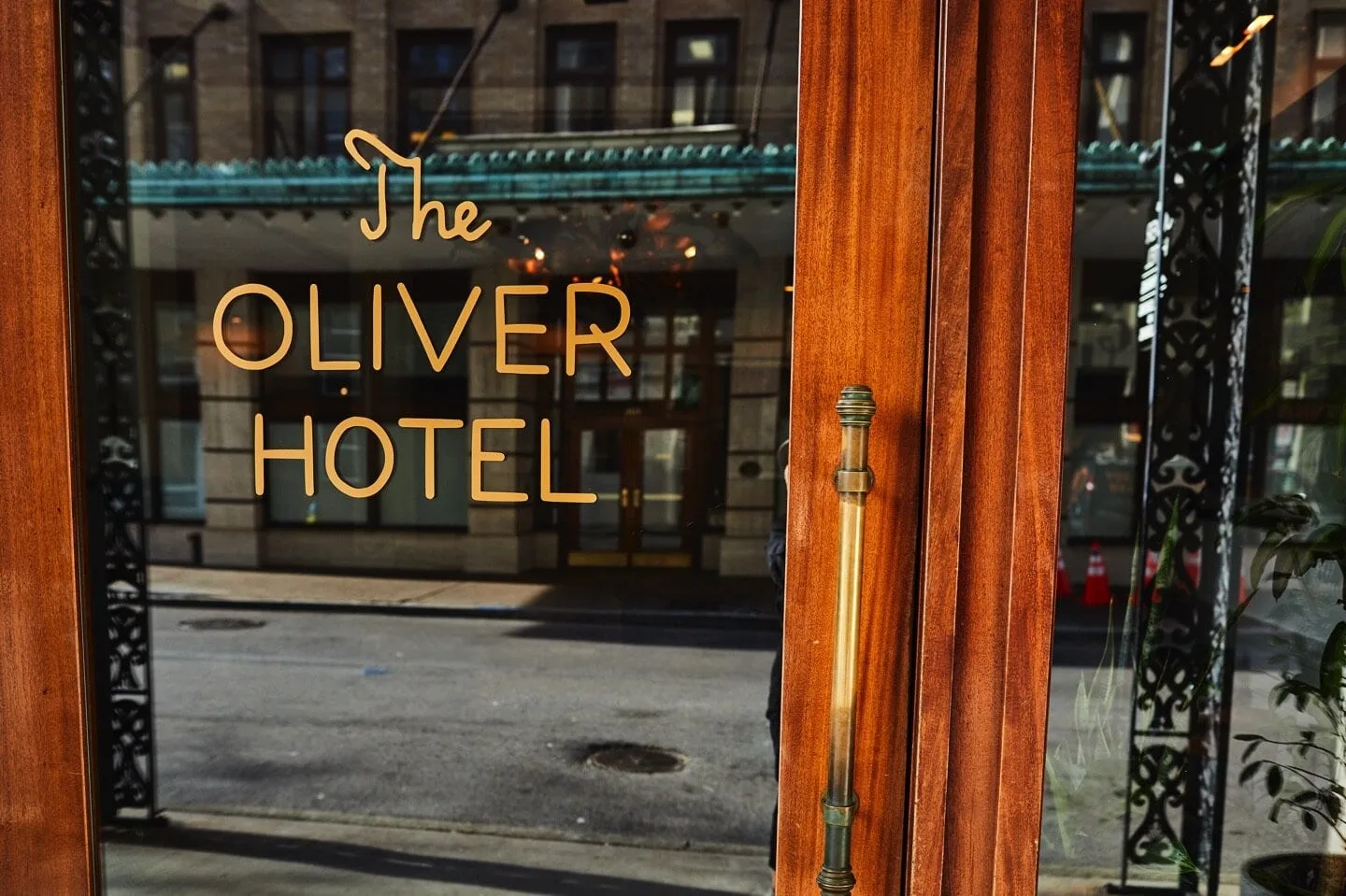 As for where to stay, one of the most romantic hotels in Knoxville is the Oliver Hotel — this quaint boutique hotel is located on Market Square's doorstep and is within walking distance of many attractions and dining options.
Think you want to visit Knoxville for that romantic getaway? Book the Oliver Hotel in Knoxville today.
For more recommendations on what to do, where to eat, and more, check out our ultimate 3-day Knoxville itinerary.
3. Franklin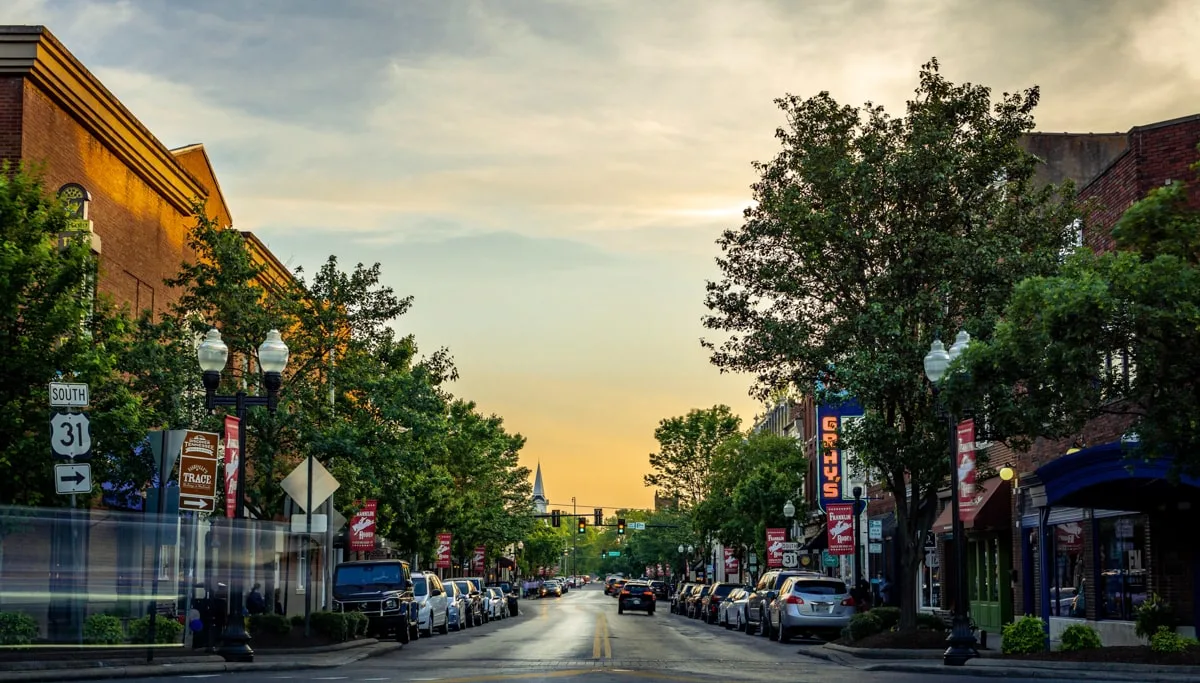 Although Franklin, TN is known for being the site of one of the bloodiest battles during the Civil War, today this historic town is perfect for that romantic getaway in Tennessee.
Just 20 miles south of Nashville, Franklin welcomes thousands of visitors every year for its historic charm and well-known annual parades and festivals.
From its charming main street lined with shops and restaurants to wineries and distilleries — this city is definitely a top destination for romance!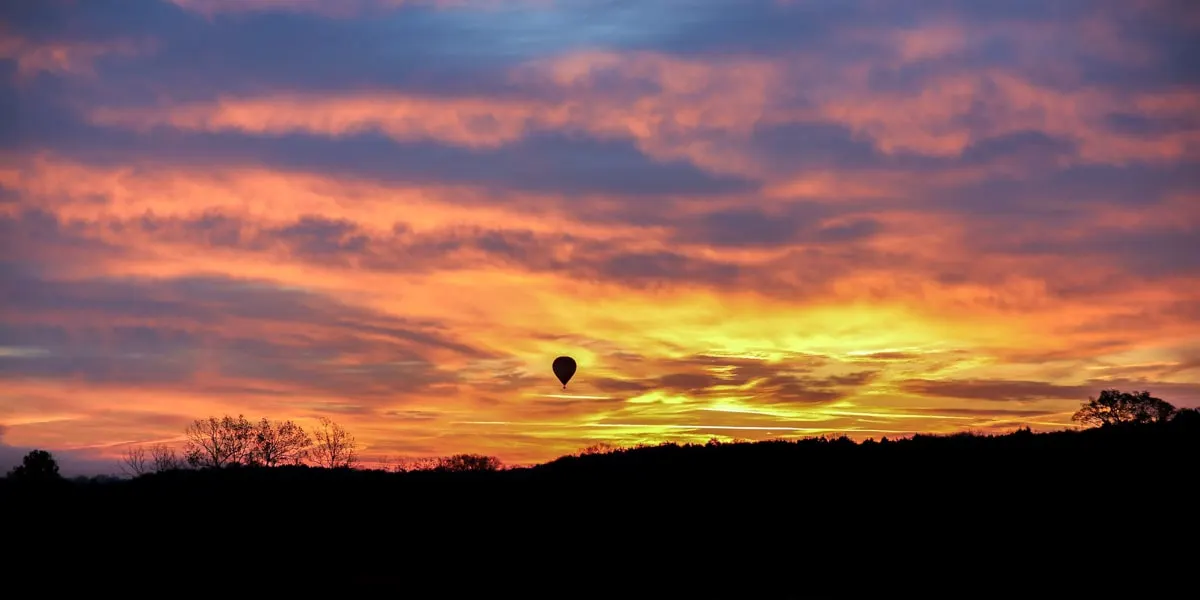 Franklin would be a great romantic destination for couples who love history, live music, outdoor activities, architecture, or simply to just somewhere to relax for the weekend.
Some things we recommend doing while visiting Franklin include:
Ride in a Hot Air Balloon — Watch the sunset from a Hot Air Balloon! What is more romantic than that?

Watch a Show at the Franklin Theatre — Shows include live music, theatre performances, dance, movies, and more.
Visit the Franklin Farmer's Market — Shop together at the Farmer's Market for locally-grown produce and goods from over 80 Farmers near and around Franklin.

Explore Franklin on Foot — A local company providing walking tours of Franklin including ghost tours, history tours, food tours, and Civil War tours to name a few.

Visit Leiper's Fork — An adorable rural village full of art galleries and antique shops. The famous Natchez Trace Parkway (444-mile scenic highway and National Park) passes through Leiper's Fork. Also stop by Leiper's Fork Distillery for small-batch handcrafted whiskeys.
➡️ Get our full list of things to do in Franklin here!
For dinner, try the Cork & Cow, where you'll have options from locally sourced steaks and exceptional seafood. Or for somewhere a little more laid back and with live music, try Gray's on Main.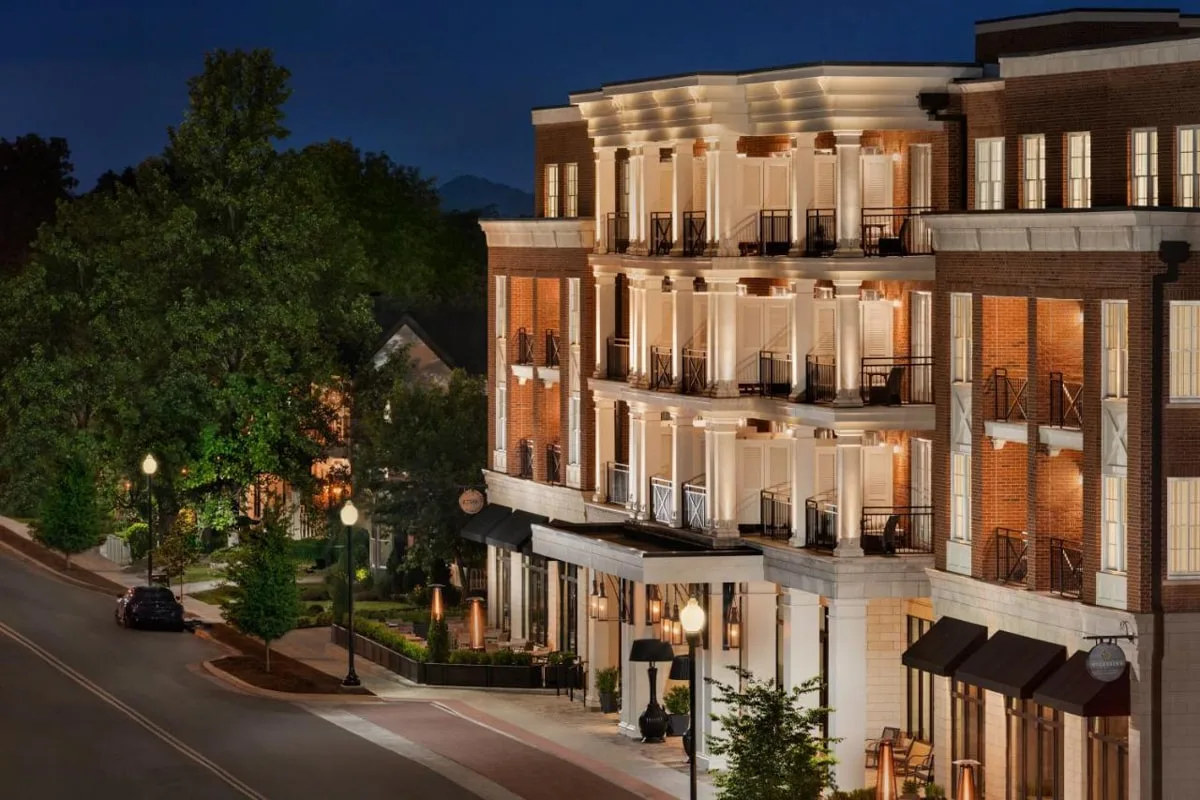 The Harpeth Hotel is hands-down one of the best hotels in Franklin that is within walking distance to many attractions and right by main street.
This four-diamond hotel features an onsite restaurant with an extensive bourbon & whiskey list, a coffee bar, and an optional continental breakfast.
>> Book the Harpeth Hotel Downtown Franklin here
4. Chattanooga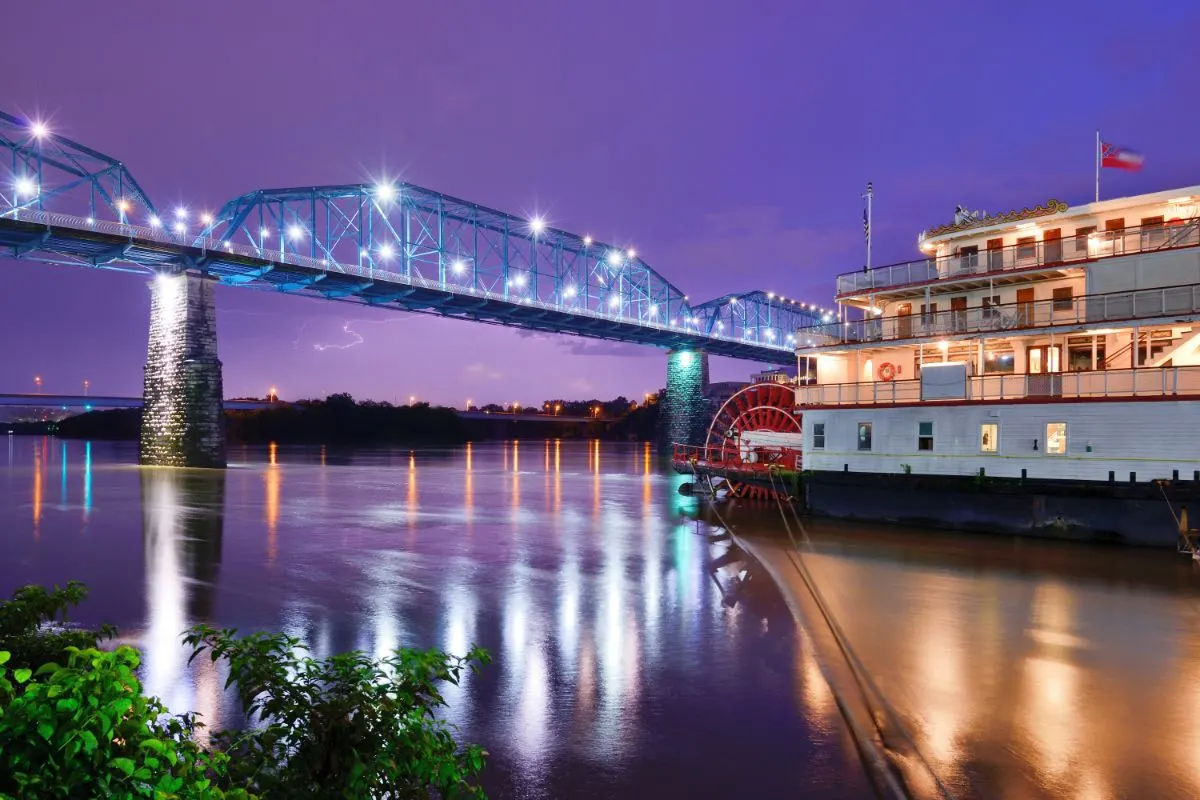 Love is in the air in the "Scenic City" of Tennessee — better known as Chattanooga.
Like the city of Knoxville, Chattanooga is also situated along the Tennessee River and is located at the foothills of the Appalachian Mountains giving off those romantic hues.
This Southeast Tennessee city is also just a short two-hour drive from many major cities including Atlanta, Nashville, Knoxville, and Birmingham — making it a perfect city for a romantic getaway in Tennessee for couples.
You'll both find an endless list of fun and romantic things to do in Chattanooga for date night such as biking along the Tennessee Riverwalk, taking a ride on a scenic helicopter ride, or going on a romantic sunset cruise.
For a romantic date night overlooking the river, eat at The Boathouse Rotisserie & Raw Bar. Or for some scrumptious pasta with ingredients imported directly from Italy, make reservations for two at Alleia.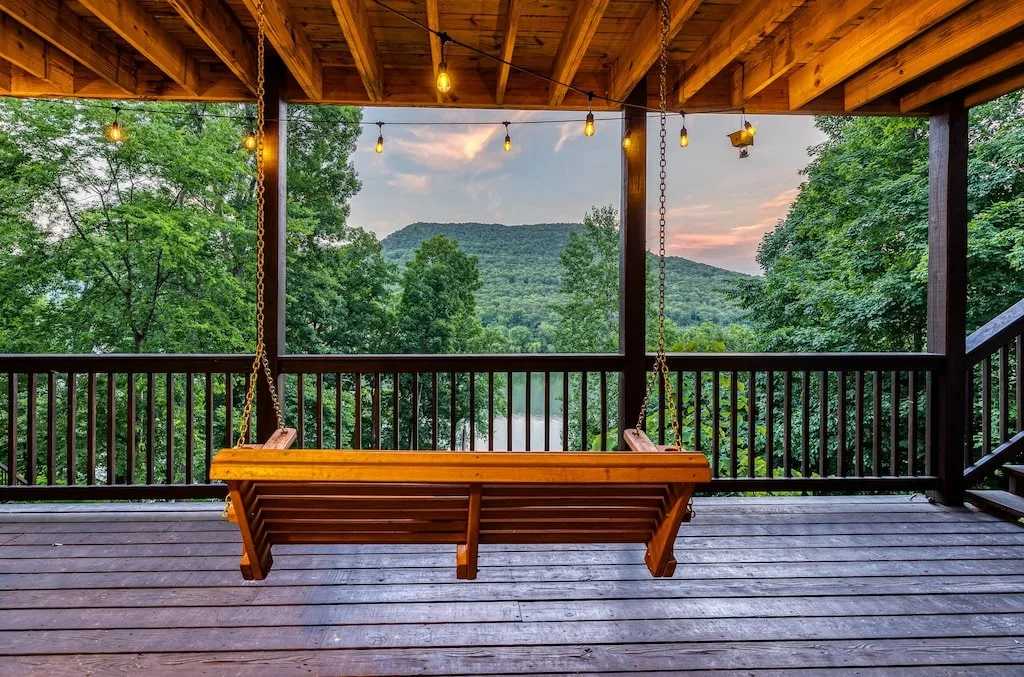 If you think this southern city would be a perfect getaway for you and your loved one, stay at one of these romantic cabins found in and around Chattanooga.
You may also like: 21+ Best Things to Do in Chattanooga: The Scenic City
5. Johnson City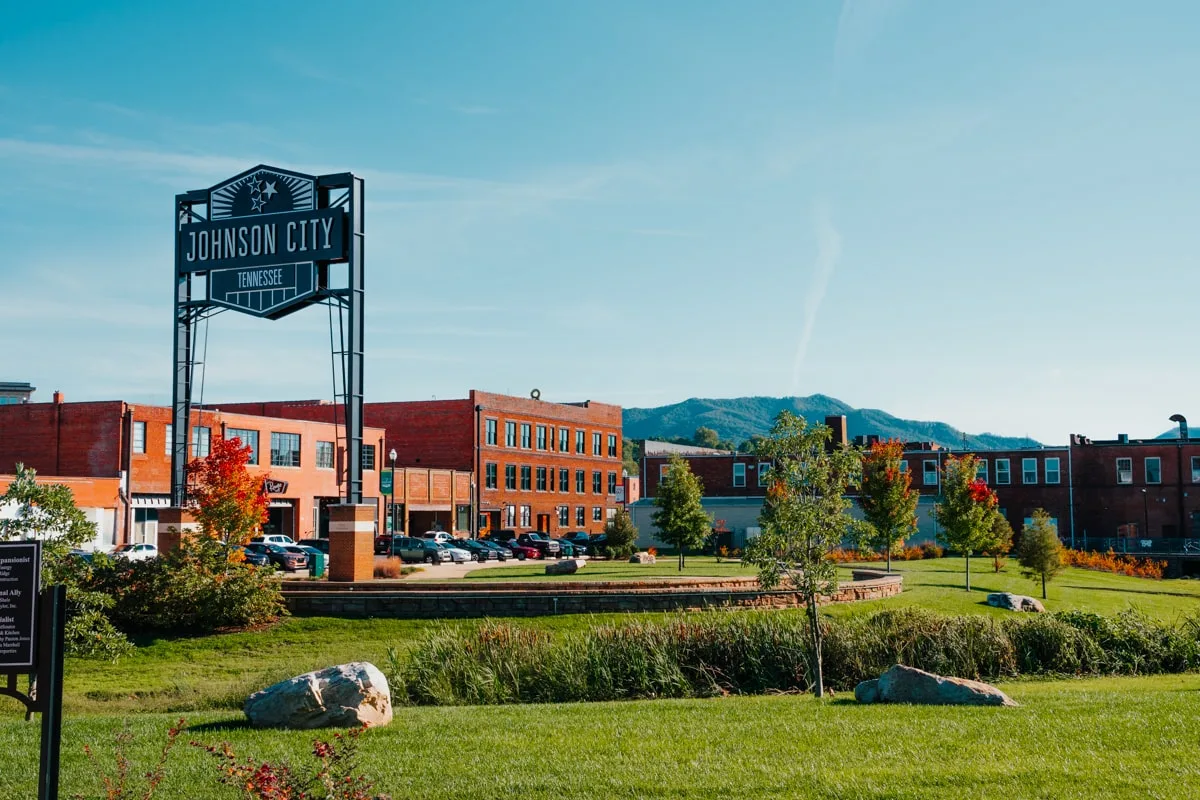 From rolling hills to deep valleys, Johnson City is full of romantic date ideas from brewery hopping downtown to hiking to a beautiful waterfall.
Johnson City is surrounded by some of the most beautiful spots found in Tennessee. Hike to the top of Unaka Mountain in Erwin for amazing sunset views over the Appalachian Mountains and Cherokee National Forest.
Or spend some quality time with one another camping on Watauga Lake and enjoy prime outdoor activities such as boating and fishing.
In the morning, go biking together on the Tweetsie Trail — an old converted railroad that spans 10 miles from Johnson City to Elizabethton.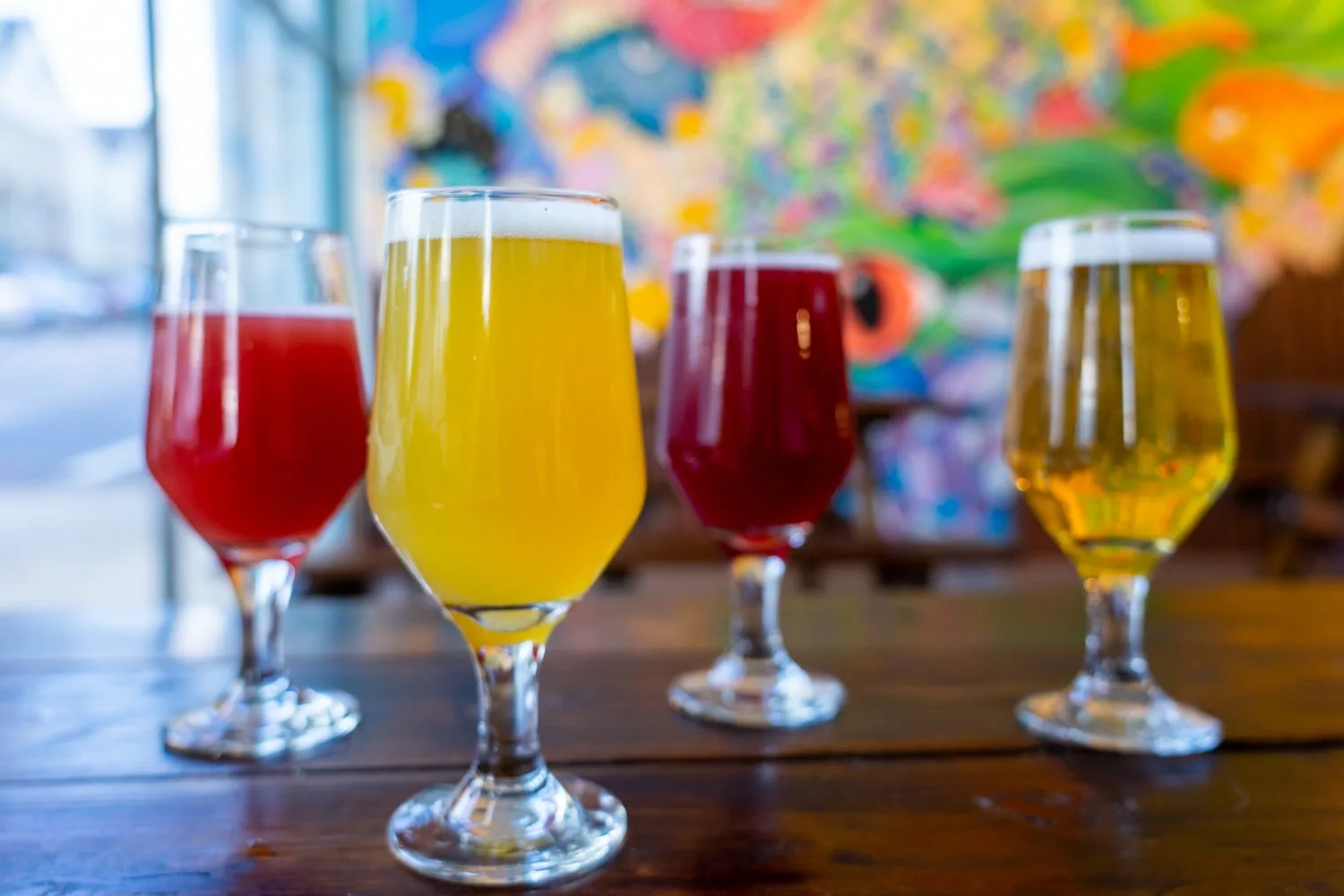 Sample some tasty craft beers from one of the eight breweries around downtown.
Or maybe you'd like to step back in time by visiting a prohibition-themed speakeasy found behind a cigarette vending machine.
From brunch to dinner, check out this list of the best restaurants in Johnson City.
And if you're looking for somewhere to stay, we highly recommend the Carnegie Hotel!
Check off this Bucket List: 50+ Things to Do in Johnson City
6. Nashville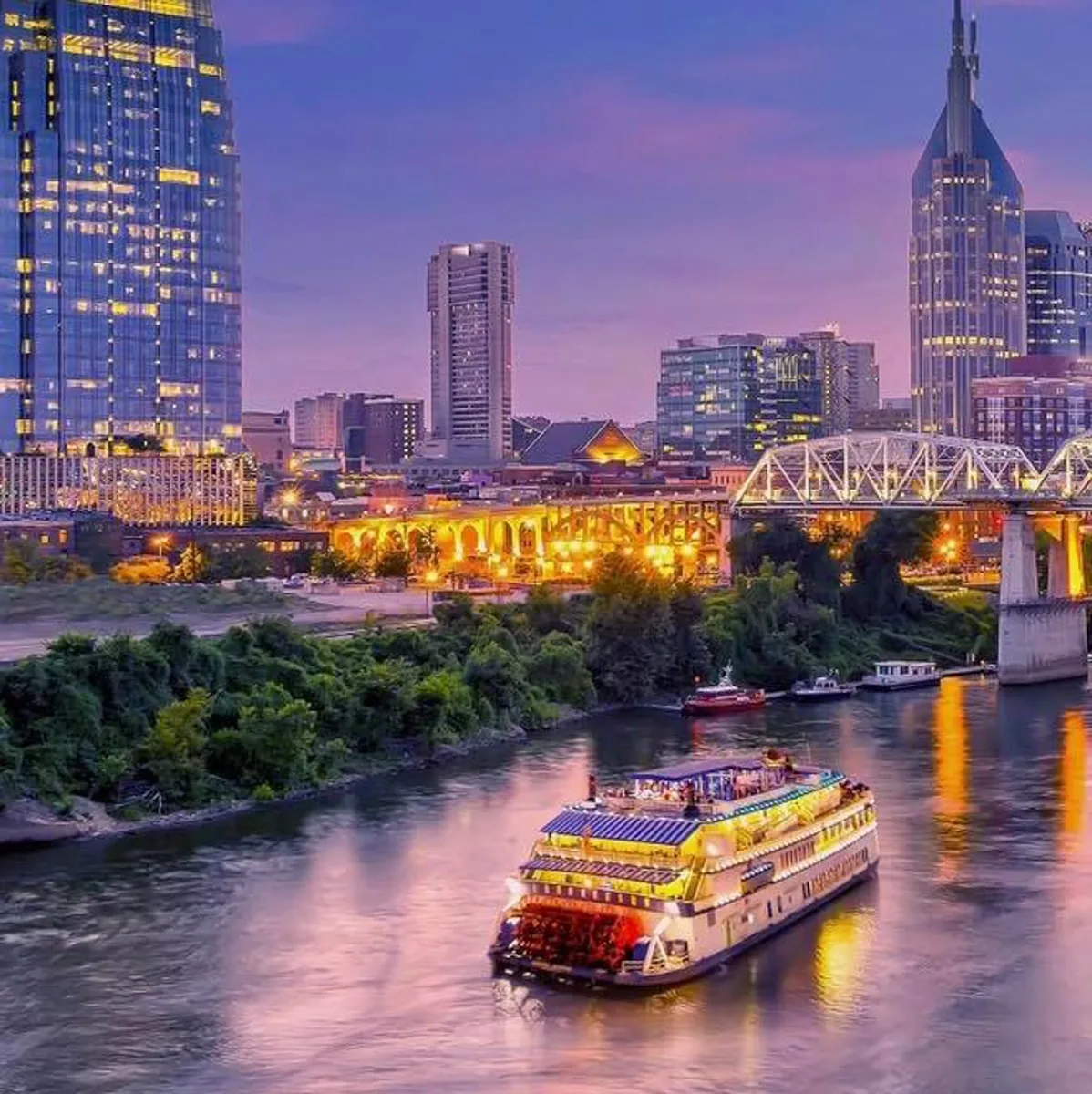 Fall in love in a city known for its abundance of music — Nashville, Tennessee.
From the Grand Ole Opry to Honky Tonk Highway, the Music City of Nashville is a must-visit romantic destination in Tennessee.
There is much more to do in Nashville than attending a country music concert or hitting the bars on Broadway.
The list goes on and on for romantic places for that surprise proposal, engagement photos, and wedding venues.
Some recommendations for romantic things to do in Nashville include:
Take a Dinner Cruise onboard the General Jackson Showboat — Enjoy a southern meal while viewing the Nashville skyline and enjoying live entertainment such as live music and comedy shows.
Sip on Wine at Arrington Vineyards — Nothing is more romantic than a vineyard with some superb wines and cheeses. With over 16 acres of vineyards, gorgeous views, and live music — this would make the perfect romantic date with that special someone. (Arrington Vineyards is also close to Franklin, TN).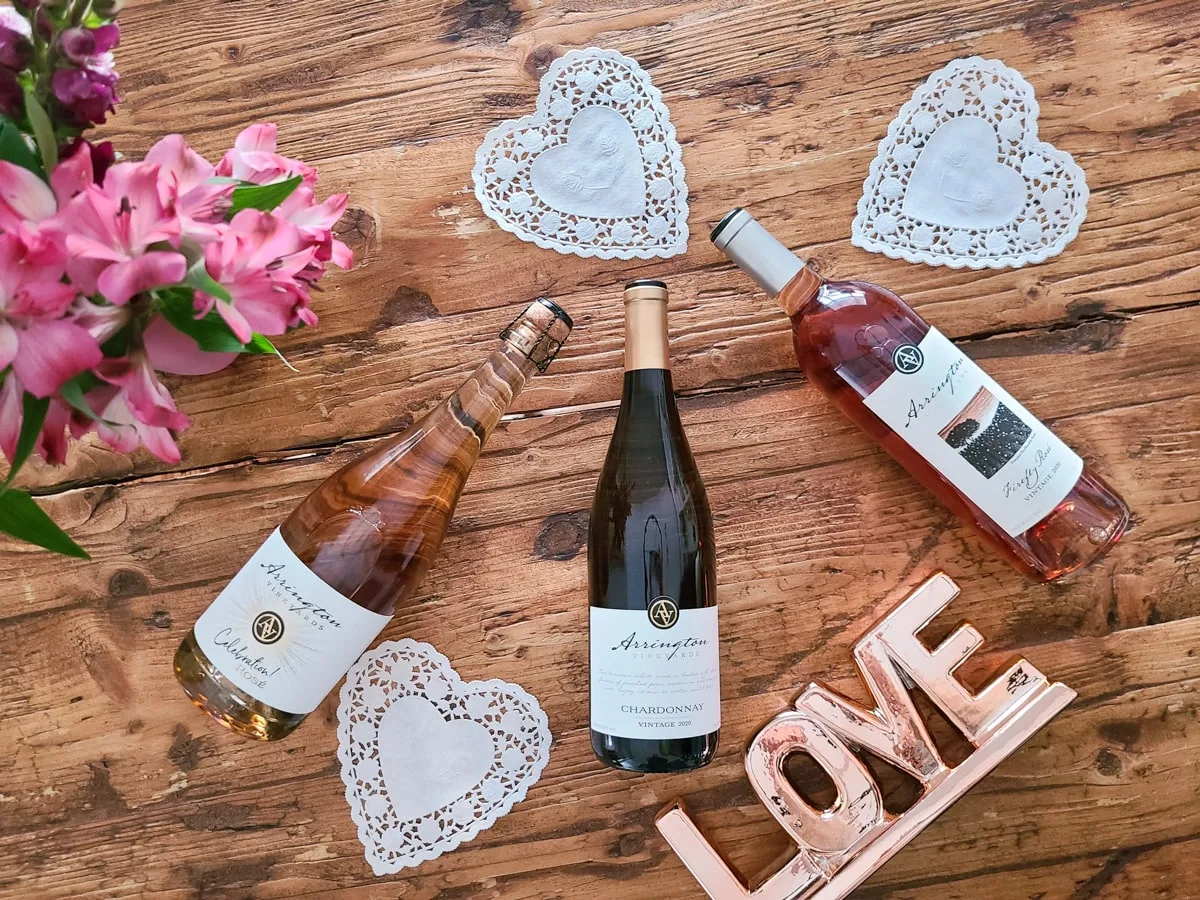 Attend Wine in the Winter — Get dressed up and attend this annual event where you can sample over 130 wines, beers, and spirits. This event takes place in February, perfect for Valentine's Day!
Spend the day at Assembly Food Hall — a multi-level food hall featuring over 30+ bars and restaurants, three live performance stages, and the largest rooftop entertainment venue in Nashville at the Skydeck on Broadway. Skydeck offers an amazing and romantic view of the city making it great as a date night idea in Nashville.
Take a Segway Tour of downtown — Spend the day together getting adventurous on this fun segway tour of downtown Nashville.
Nashville is a BIG city.
That's why we recommend staying somewhere in the heart of Nashville making it much easier to get around.
We recommend staying at the renowned Hermitage Hotel.
A stay at this luxurious and romantic hotel will definitely leave a lasting impression and will be perfect for a romantic night in Nashville.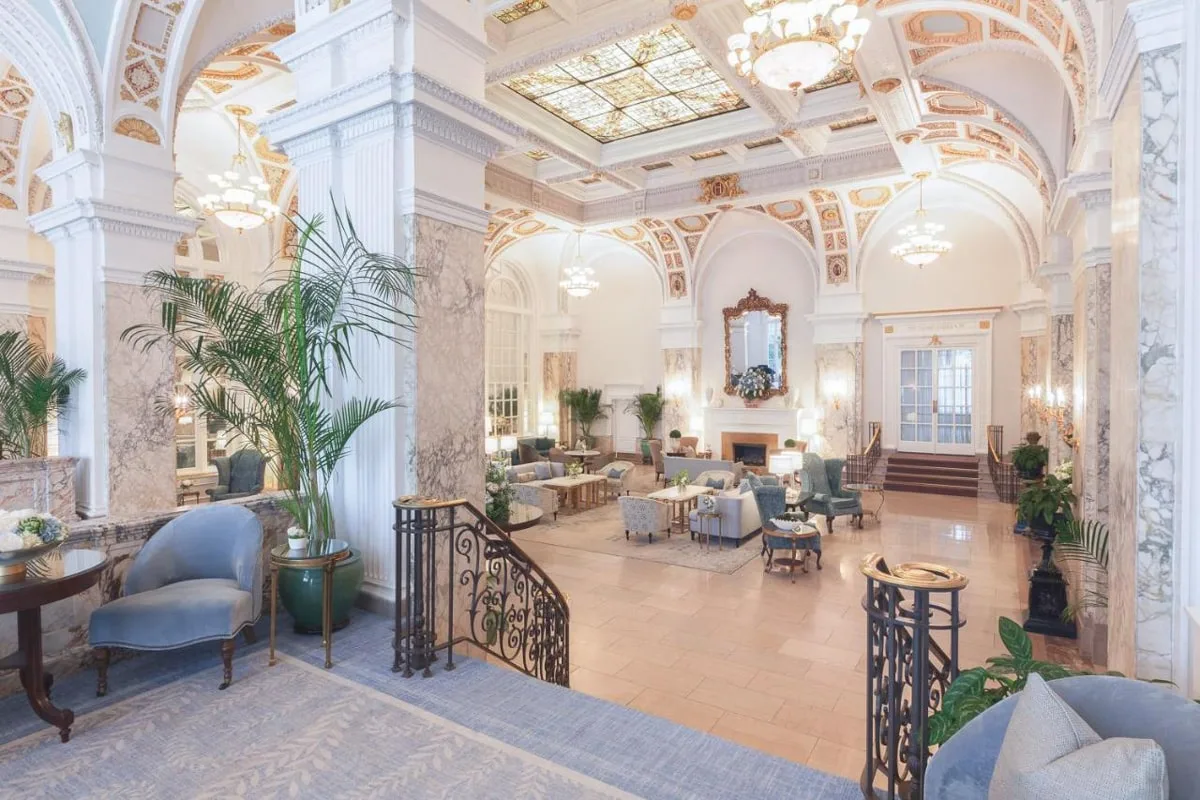 >>Book the Hermitage Hotel Here
If you plan on visiting Nashville throughout the winter months, check out this Winter in Nashville Guide.
7. Pigeon Forge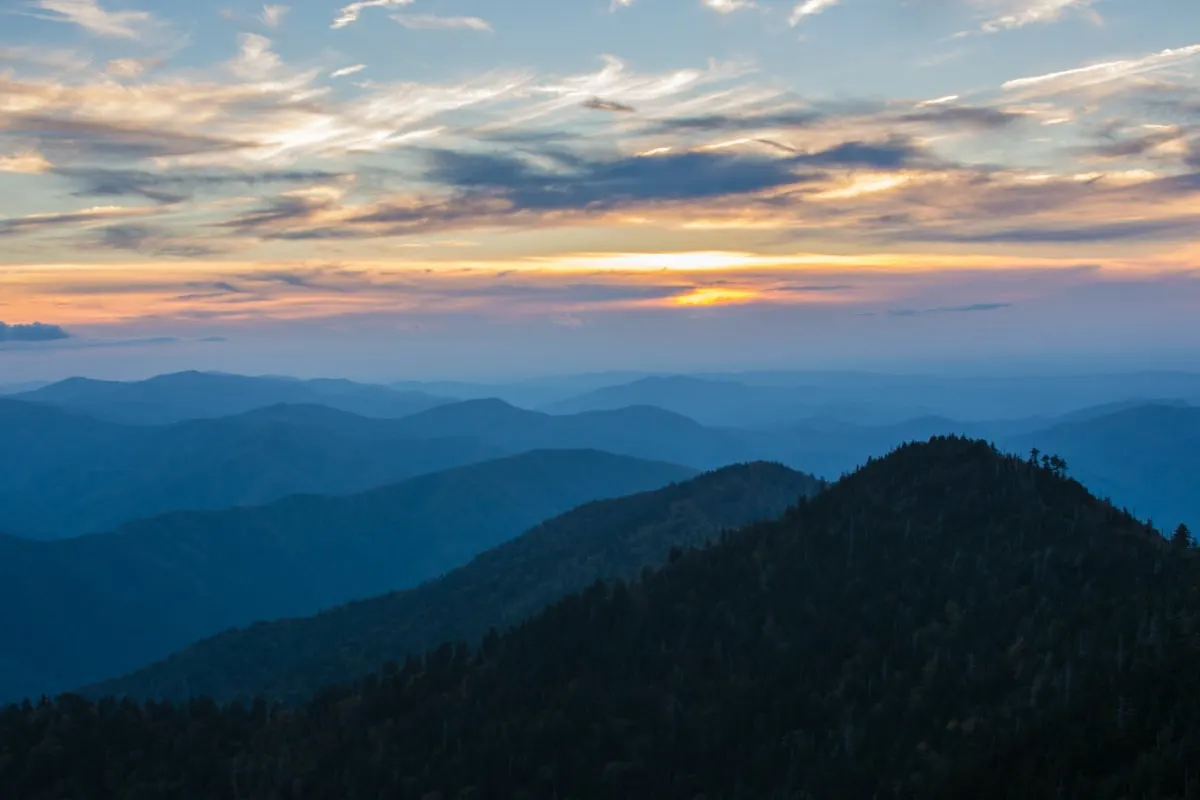 Pigeon Forge is another romantic destination in the Smoky Mountains located just 5 minutes from Gatlinburg.
Although Pigeon Forge is a top destination for families, it can also be just as romantic!
This city is full of entertainment and attractions that will be great for a fun weekend for couples. Spend the day riding rollercoasters at Dollywood. This award-winning theme park is one of our favorites with some of the best rides, great food, and fun shows!
If you both love beautiful mountain views, drive up to Clingman's Dome and see jaw-dropping 360-degree views of the Smoky Mountains. Clingman's Dome marks the highest point in Tennessee.
Pigeon Forge is also home to many award-winning dinner shows and theatres such as the Comedy Barn or Paula Deen's Lumberjack Feud Show.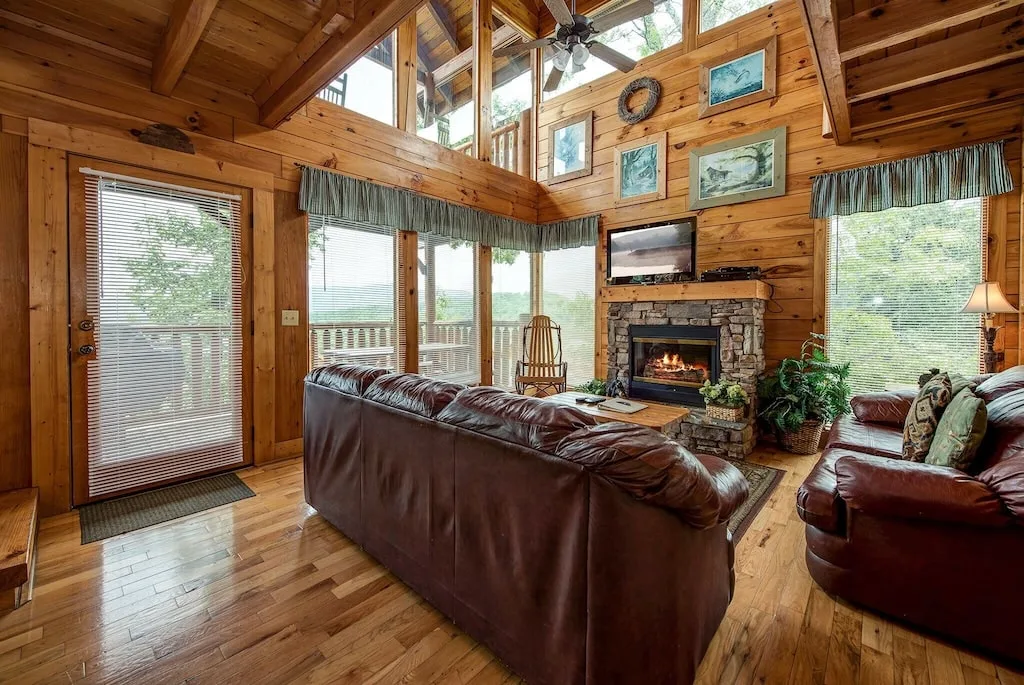 Just like Gatlinburg, many of the romantic cabins in Tennessee can be found right here in Pigeon Forge.
8. Memphis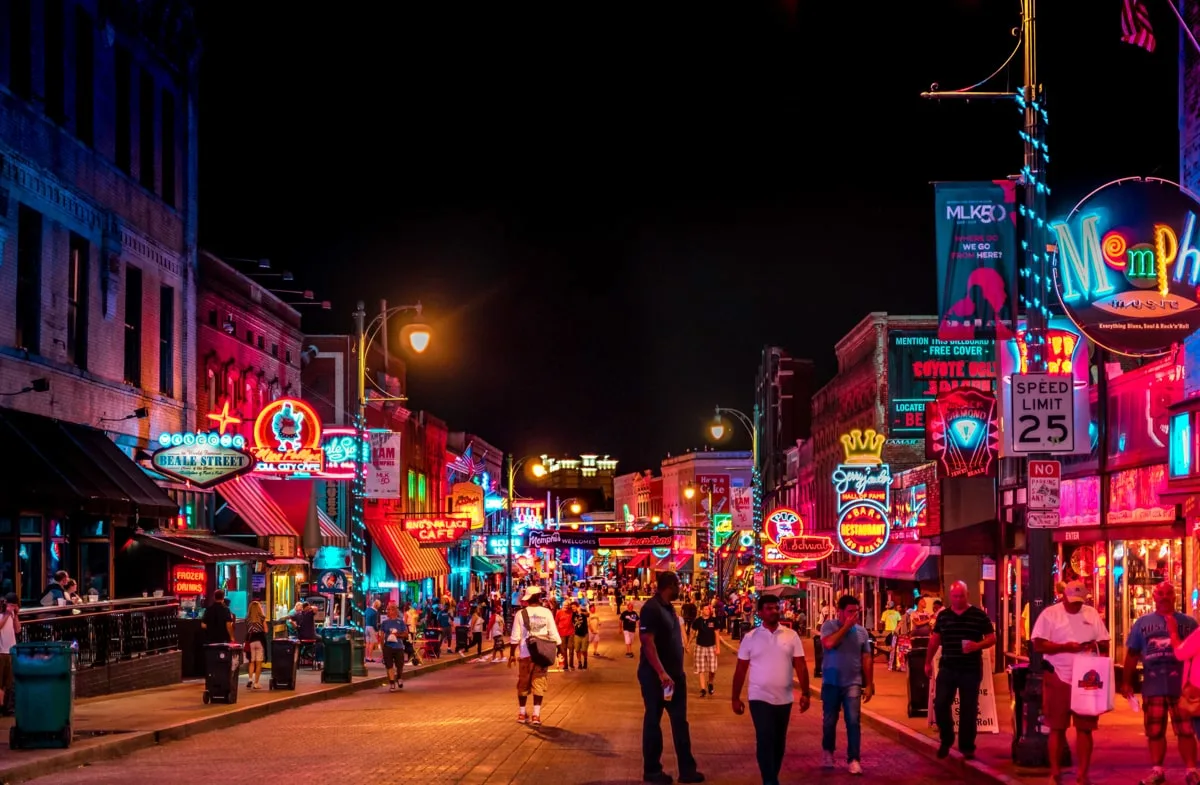 For another great getaway for couples in Tennessee, check out the western part of Tennessee in Memphis.
Famous for its role in blues, soul, and rock 'n' roll, Memphis is a great city to find romance.
To start off, you must visit the very place where the King of Rock lived. Graceland was home to Elvis Presley and is one of the most famous buildings in the United States.
Next, stroll down famous Beale Street where you can find many dining options, shops, bars, and attractions. Try this Beale Street guided walking tour.
Visit the largest urban park in the country at Shelby Farms. This park is over 4500 acres with many outdoor activities.
Walk hand-in-hand while walking through the park viewing the wildlife (and maybe even a herd of buffalo!). Bike the greenway, rent a boat, go horseback riding, and more.
One of the top-rated restaurants in Memphis for a romantic dinner is Flight. This restaurant is located in the heart of downtown Memphis and provides an exceptional dinner and wine menu.
And if you're looking for a great hotel recommendation, try nothing other than The Peabody Memphis.
Also known as the "South's Grand Hotel", The Peabody is on the National Register of Historic Places as it was built in 1869 and is world-famous for the five visitors that they receive daily — 5 mallard ducks who stroll through the lobby every day, twice a day. 🦆
Out of these top 8 romantic cities in Tennessee, which one do you think you'll visit? It's hard for us to choose too, as we love them all!
>> Also Read: 21 of the Best Small Towns in Tennessee
Wherever you choose, let us know what romantic things you have planned to do in the comments below — we'd love to hear them!
❤️ SAVE FOR YOUR NEXT ROMANTIC GETAWAY ❤️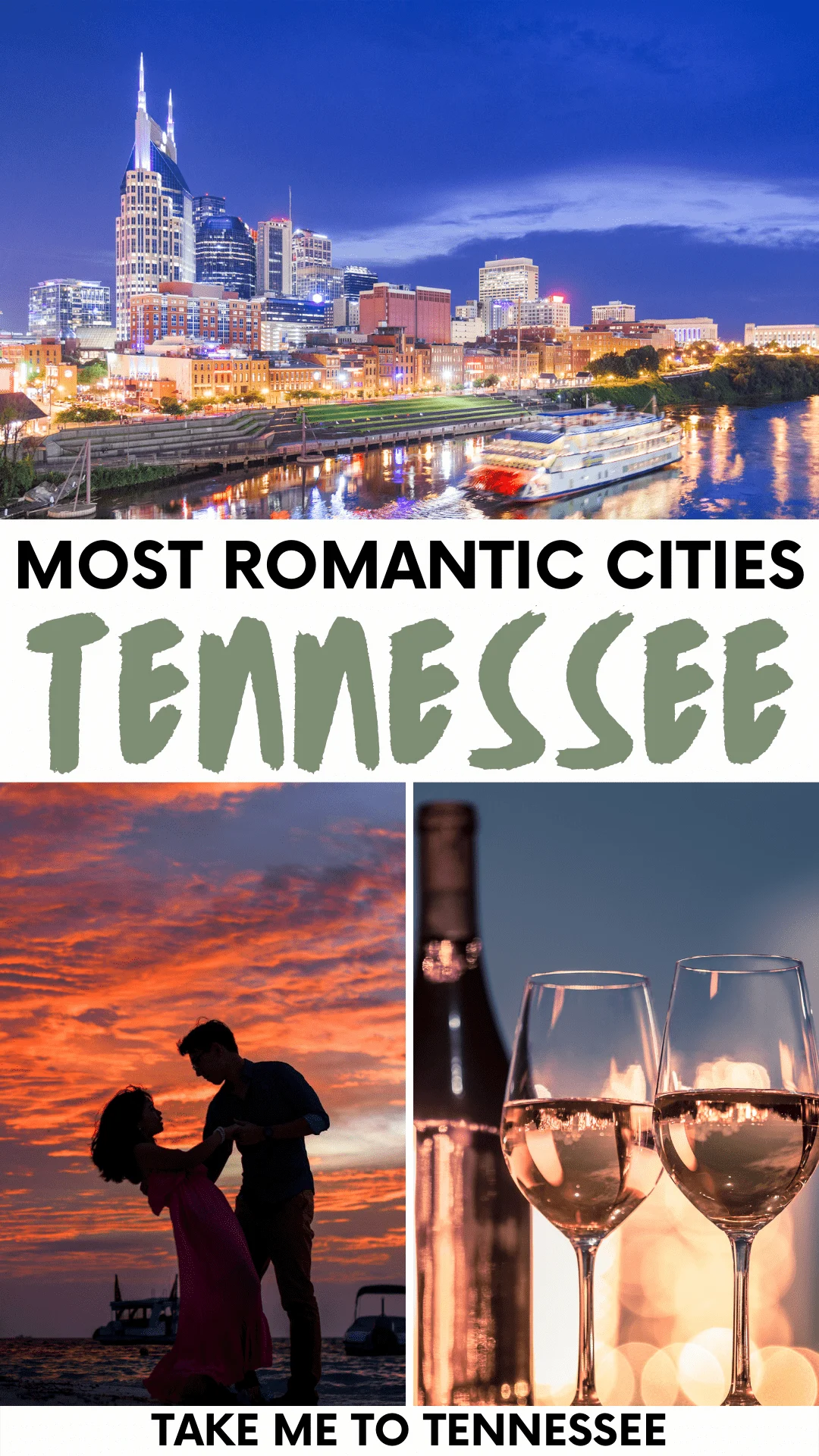 Featured Image Credit: General Jackson Showboat