If you're looking for a Tennessee getaway that combines quaint small-town features with bigger-city luxury, look no further than Franklin, Tennessee.
Franklin has received national recognition including being voted as the "Greatest Southern Town", "Charming Small Towns of the South", and "America's Most Romantic Main Street", to name a few.
Settled about 21 miles south of Nashville, Franklin is full of history as it was the key site of the American Civil War (book a tour here).
Franklin also makes a perfect day trip from Nashville as it's just a 30-minute drive away.
Before we ramble more about how great Franklin is, let us just show you!
Here are some of the best things to do in Franklin, Tennessee.
17 Best Things to Do in Franklin
1. Stroll Historic Main Street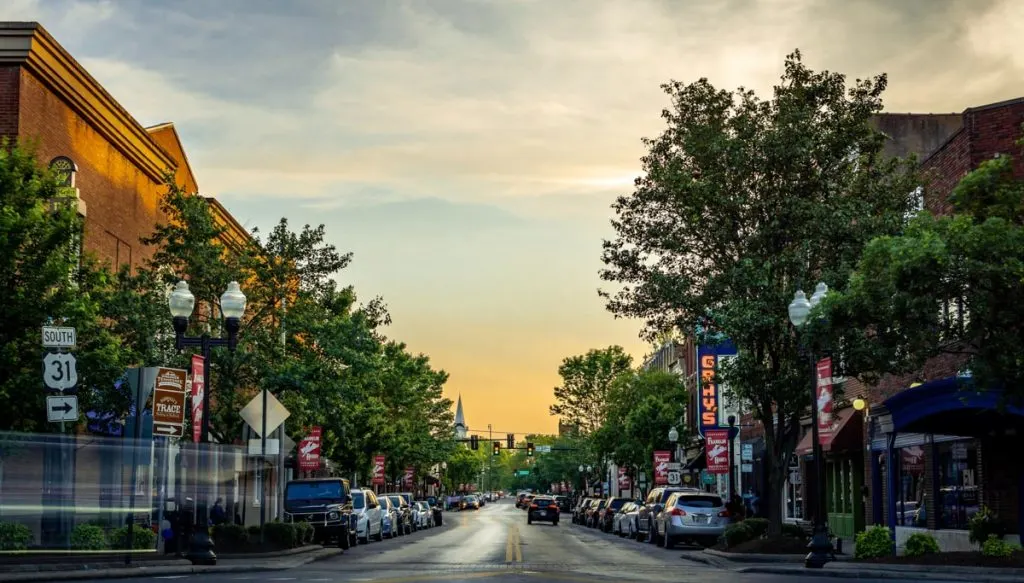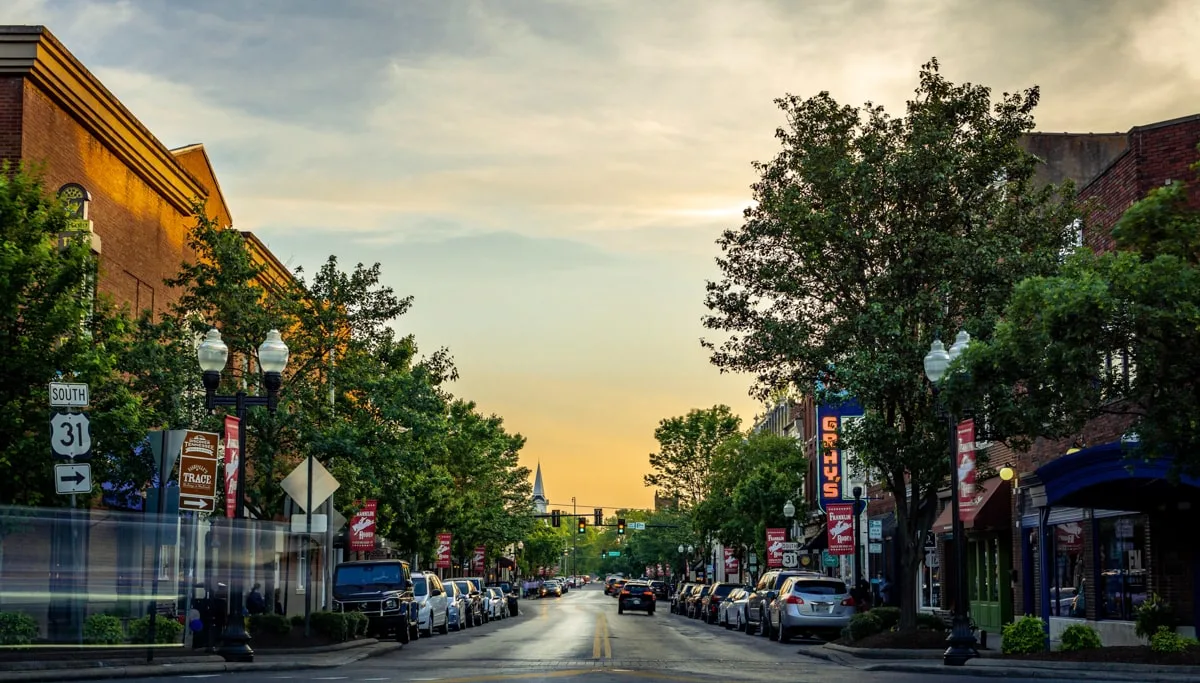 One of the best things to do in Franklin is to simply stroll the historic downtown with plenty of shopping and dining opportunities.
Listed on the National Register of Historic Locations and designated as one of the "Great American Main Streets," there are plenty of local boutique restaurants, shopping, and scenery to enjoy.
You'll see Victorian-style buildings and vibrant shops, many dating back to 200 years ago.
Downtown Franklin also hosts a variety of monthly festivals and celebrations including Small Business Saturday, weekly farmer's markets, October's Pumpkin Fest, Dickens Christmas, and others.
Whether you're looking to stroll and window-shop all day or attend a unique Franklin event, historic main street has options for all.
2. Sip On Wine at Arrington Vineyards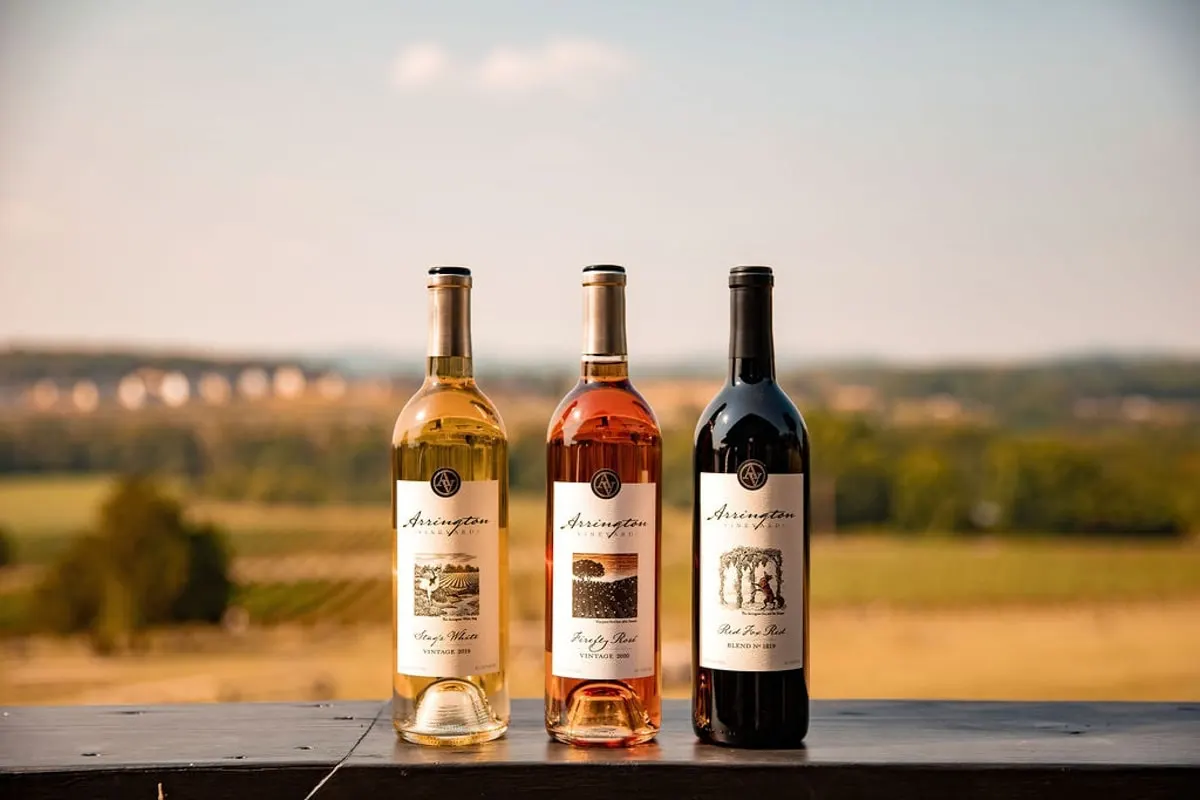 Visiting Arrington Vineyards is one of the most popular things to do near Franklin. This vineyard sits on around 95 acres, with multiple outdoor seating areas to enjoy the scenery with a glass of wine in hand.
Take a tour of the vineyards and then visit one of the five tasting rooms where you can sample over 21 different wines.
Arrington Vineyards is open from April-October, with food trucks on Fridays (starting in May) and live music every weekend. Pack a picnic or order a gourmet food basket from the Arrington-affiliated company Simply Living Life.
If you plan on staying a while, we recommend bringing a couple of lawn chairs as the picnic tables are first-come-first-serve.
Unfortunately, furry friends are not permitted on the property.
To see the full list of events at Arrington Vineyards, visit their website here.
3. Franklin Hop Trolley Tour
Explore Franklin and learn about its history on a fun Franklin Hop Trolley Tour, which takes riders on a tour throughout the iconic and historic sites of downtown Franklin.
The great thing is that you can hop off at an attraction whenever you'd like (you can always get back on later!).
The tour often changes and explores new locations, but staple locations include:
Downtown Historic Franklin's Main Street
Leiper's Fork downtown village
The Carter House
The Lotz House
Factory at Franklin
Depending on the time of day, you'll have the chance to explore over 50 different Franklin locations.
This tour runs Tuesday through Sunday and specific hours and locations can be found here.
4. Drive the Natchez Trace Parkway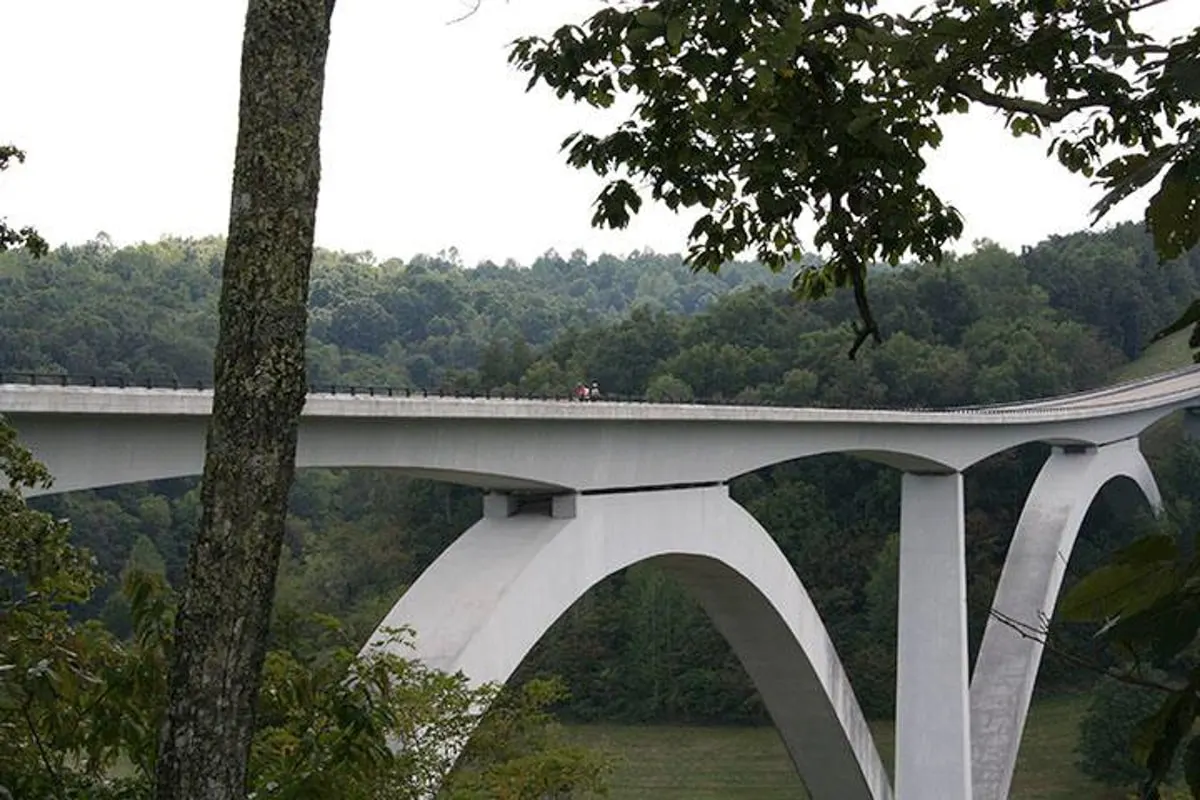 The Natchez Trace Parkway is a scenic 444-mile parkway spanning from Natchez, Mississippi to Nashville, TN.
The Parkway has been declared a National Scenic Byway and has been voted as one of the 10 best biking roads in America. Along with biking, the parkway is also accommodating to motorcyclists and hikers.
Stop by one of the many picnic areas to eat lunch. If you didn't pack a picnic, don't worry as there are places to stop along the parkway to get food including in Leiper's Fork. Read more about Leiper's Fork below.
Or if you'd prefer hiking, The Highland Rim is a section of the Natchez Trace National Scenic Trail great for hiking or riding horses. The trail is 20 miles long and allows pets.
5. Dine & Shop at the Factory at Franklin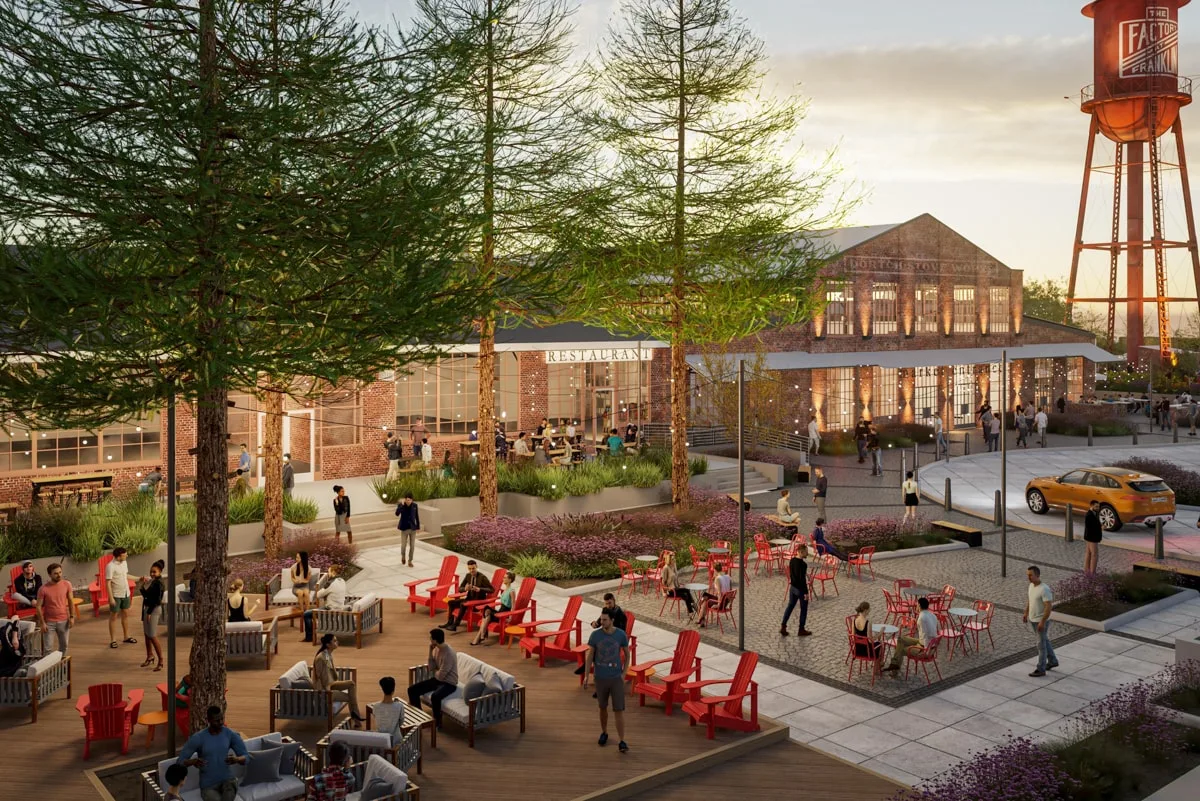 The Factory is a historic building with plenty of things to do in Franklin under one roof including dining, shopping, and events.
Think of the Factory of Franklin as a superior-style mall but with dining options and events such as the farmers market (see above), shows & performances, live music, and the skylight bar, to name a few.
This would be a great thing to do in Franklin on a rainy day as the majority of activities are inside.
6. Bowie Nature Park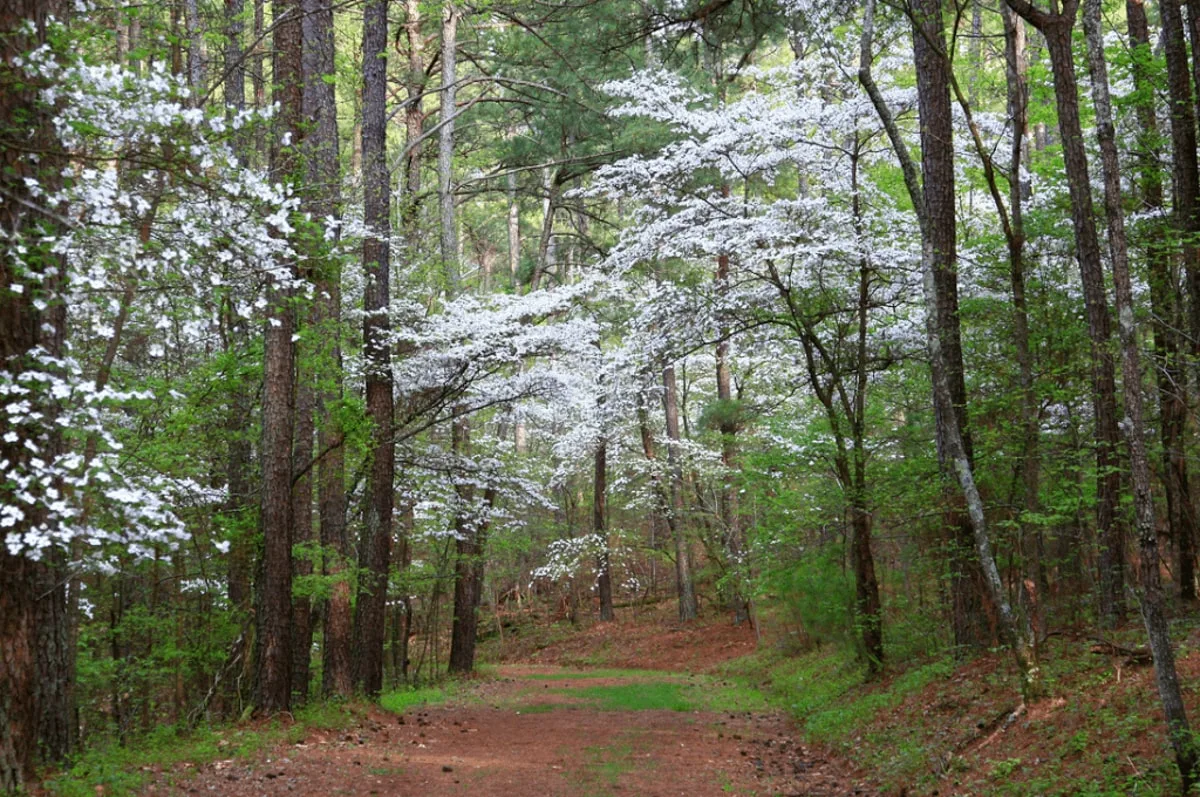 If you're looking to spend some time outdoors and away from the cities, look to Bowie Nature Park as a free thing to do near Franklin, TN.
This park has over 700 acres of forest, trails, and lakes with many activities such as biking, horseback riding, fishing, and hiking as there are over 17 miles of trails.
Bowie Nature Park is also great for kids as it also contains an interactive nature center with access to free bike rentals. Check their website for hours & events.
7. Lotz House Museum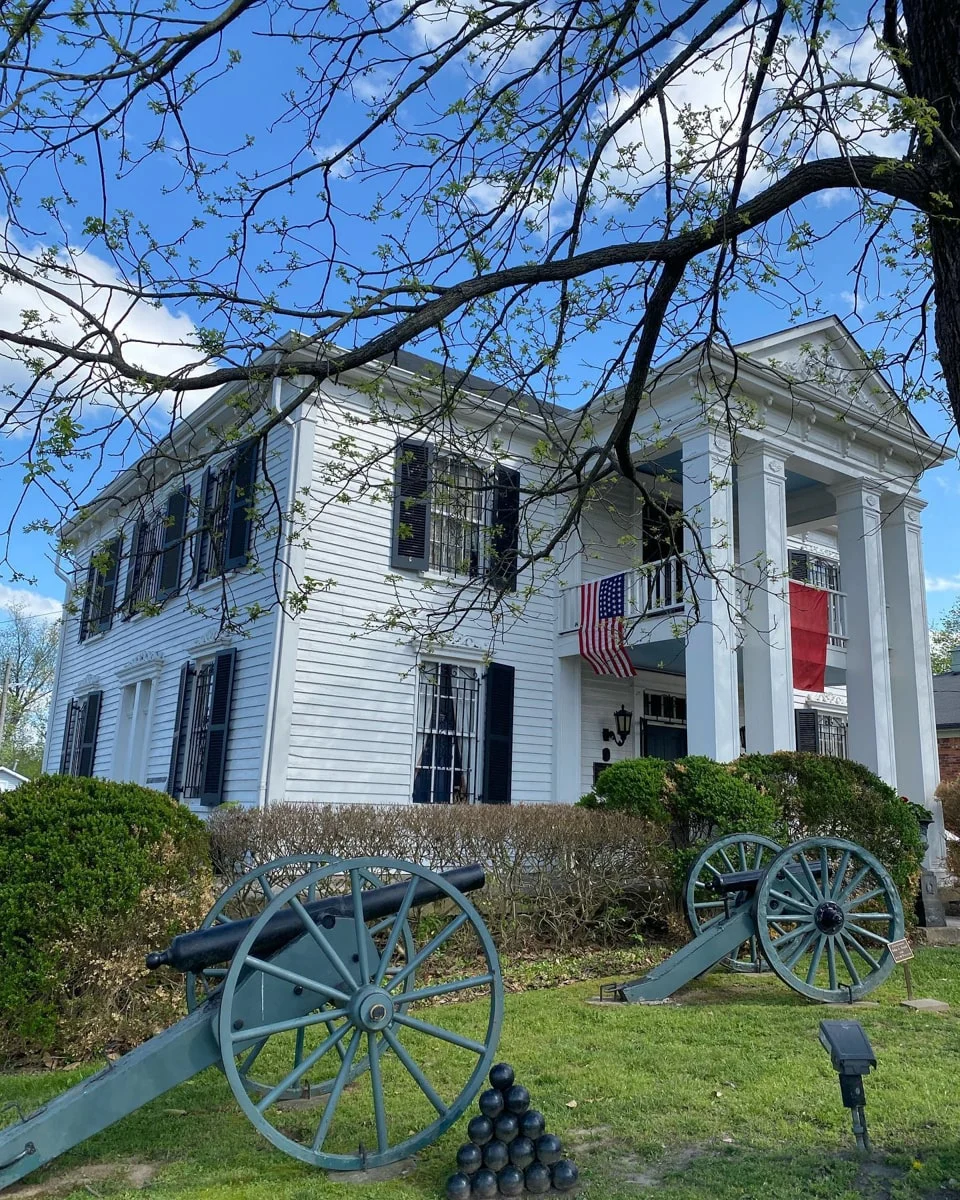 Known as the "ground zero" of the Battle of Franklin, you'll have the unique opportunity to view the Lotz House and the damage it sustained during this horrific battle.
The Lotz family awoke in their home on the morning of November 30th, to find approximately 25,000 Union soldiers preparing for battle in their front yard.
You'll be able to see the damage the house took during the battle from cannon balls, bullets, as well as blood stains on the floor.
There are a variety of tours to choose from such as a guided tour, battlefield tour, cellar tour, and even ghost tours.
If you love Tennessee history, you may also like to visit Greeneville, TN!
8. Attend the Pilgrimage Music Festival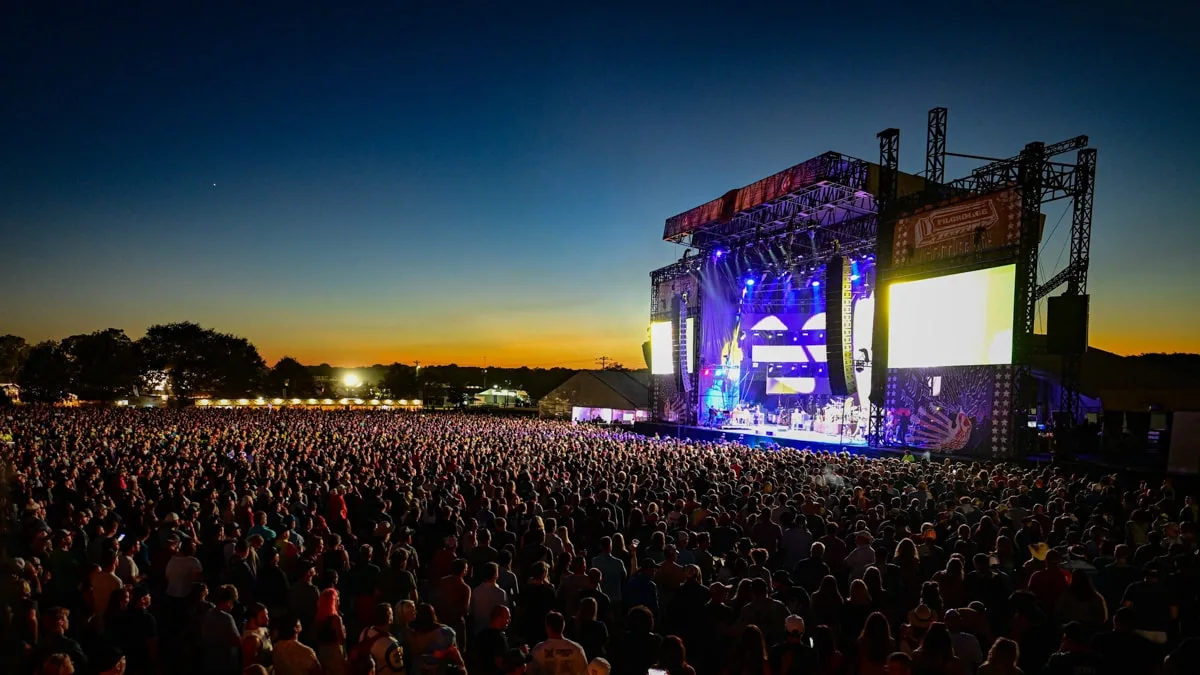 The Pilgrimage Music and Cultural Festival is a yearly festival hosted in the heart of Franklin, TN on a 230-acre farm.
This festival features multi-genre music such as bluegrass, alt-country, rock & roll, indie, jazz, and more, including a food truck park, and arts & craft vendors.
Previous artists include Chris Stapleton, Foo Fighters, Keith Urban, Brandi Carlisle, Dave Matthew, Justin Timberlake, and more recently, the Lumineers and Zach Bryan.
If you can't find a babysitter — no problem! The Pilgrimage Music Festival is a unique and family-friendly thing to do in Franklin as they have a 'Lil' Pilgrims' area for kids with arts & crafts, kid improv, magic shows, songwriting, and more.
9. Visit the Battle of Franklin Sites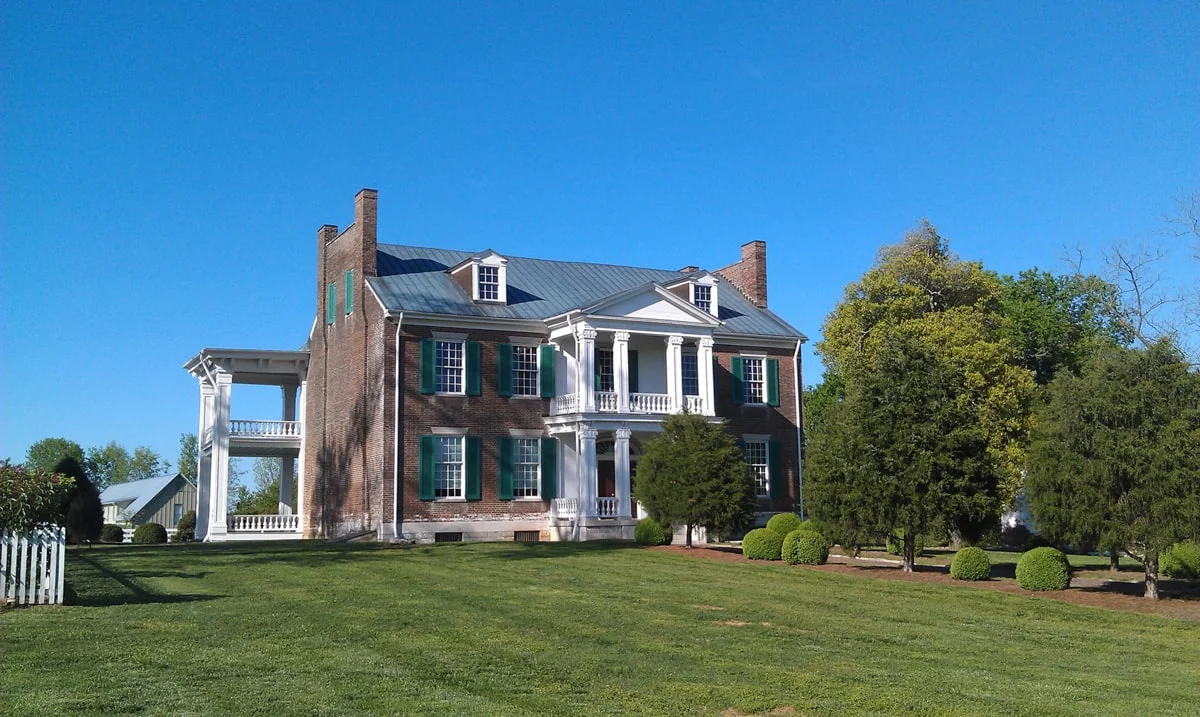 The Battle of Franklin is known as one of the bloodiest battles of the American Civil War, leaving over 8500 soldiers dead.
Thanks to the Battle of Franklin Trust, you can learn how the Civil War shaped America by visiting these 3 major sites on this guided Civil War History Tour which stops by:
Carter House
Carnton
Rippa Villa
Individual tours of each house cost $20 per person. Or you can buy a ticket package for all homes on this guided tour with Gray Line of Tennessee. Alternatively, you can book a tour through the Battle of Franklin Trust here.
10. Franklin Farmers Market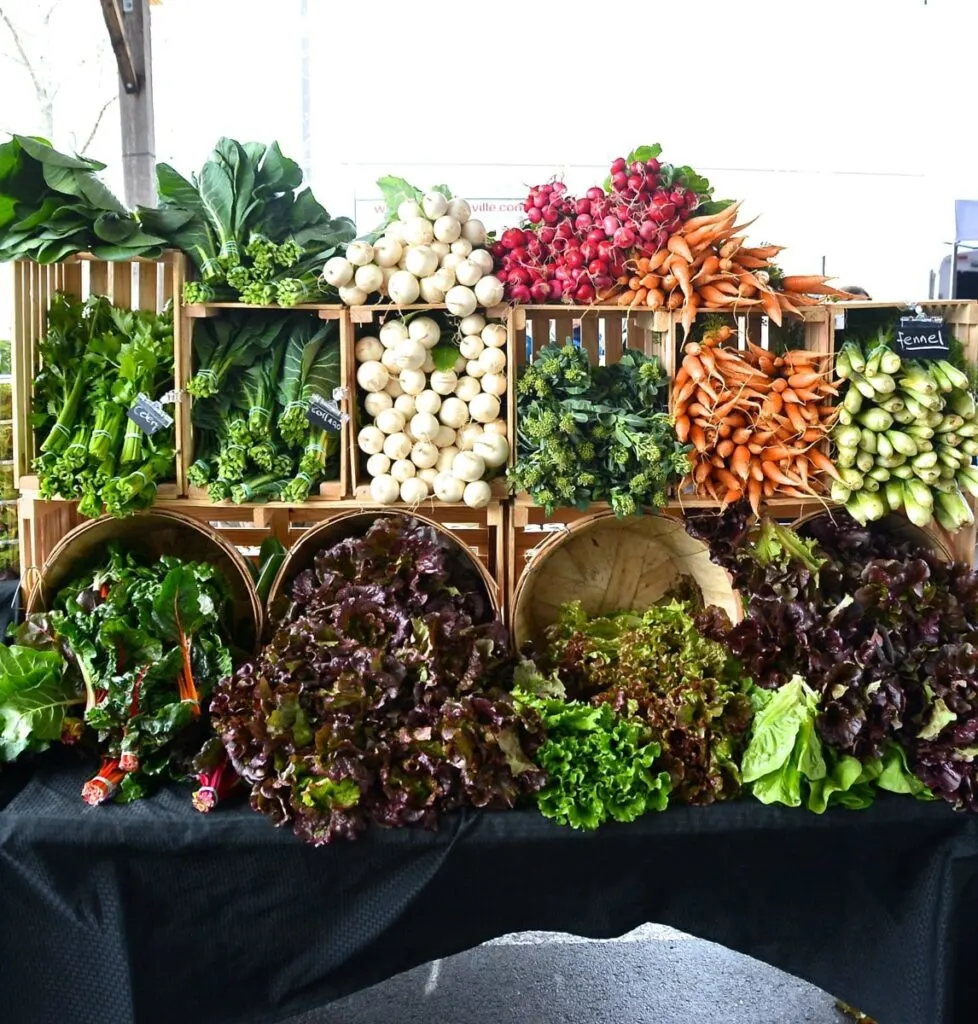 Support local farmers of Tennessee by visiting the Franklin Farmers Market, hosted every Saturday from 8 am-Noon.
This Farmers Market has been providing the Franklin community with fresh and homegrown food for over 20 years. It now supports over 70 farms, helping the economy and assure a more sustainable future.
From fresh baked goods to fruits, vegetables, dairy, and meats as well as a select number of craft vendors — grab some fresh goods to take home.
11. Visit Leiper's Fork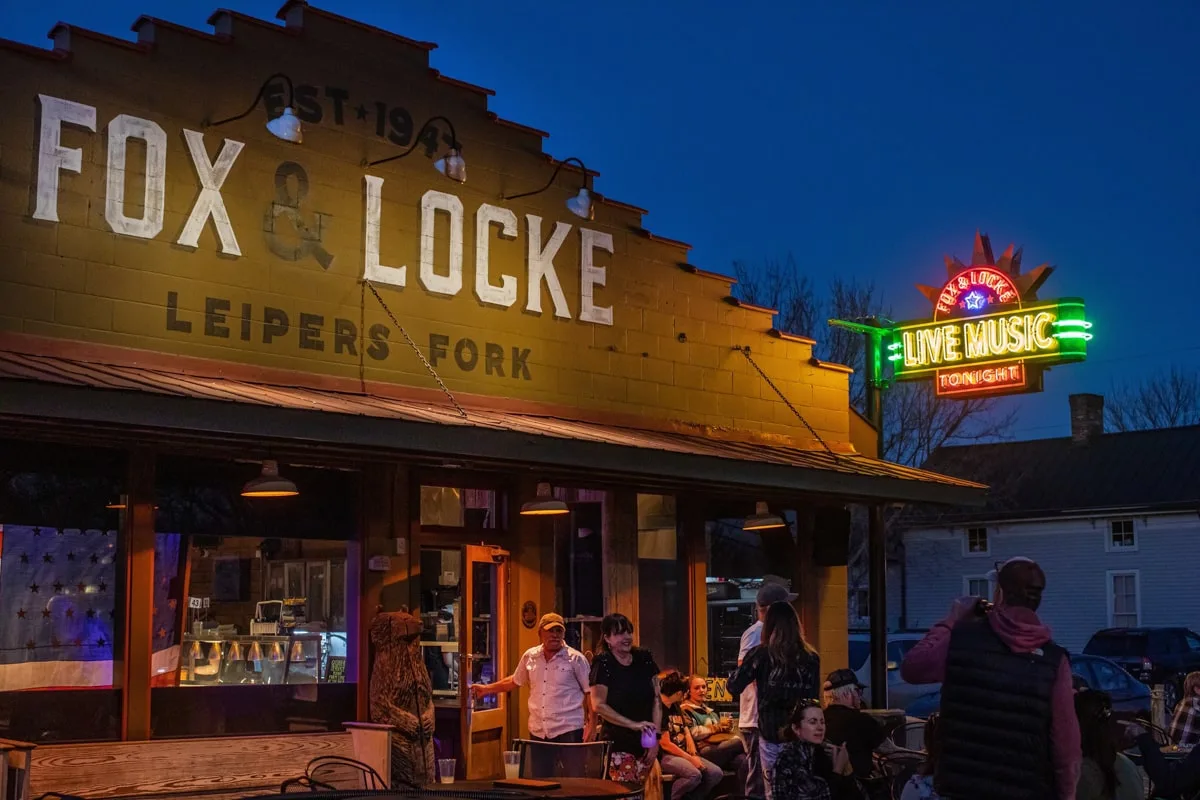 Just 15 minutes from Franklin, TN is an adorable village town called Leiper's Fork.
If you have time, we recommend making a trip to visit the charming shops and stores this village has to offer. Including Leiper's Fork Distillery — a small-batch whisky producer. You can book a tour of the distillery which includes a tasting of their products.
Other things to do in Leiper's Fork include a wine-tasting room at Wines in the Fork, eat and listen to live music at Fox & Locke, visit an art gallery, and more.
Leiper's Fork is located right off the Natchez Trace Parkway which means you could group these two things to do near Franklin together.
12. Franklin on Foot Tour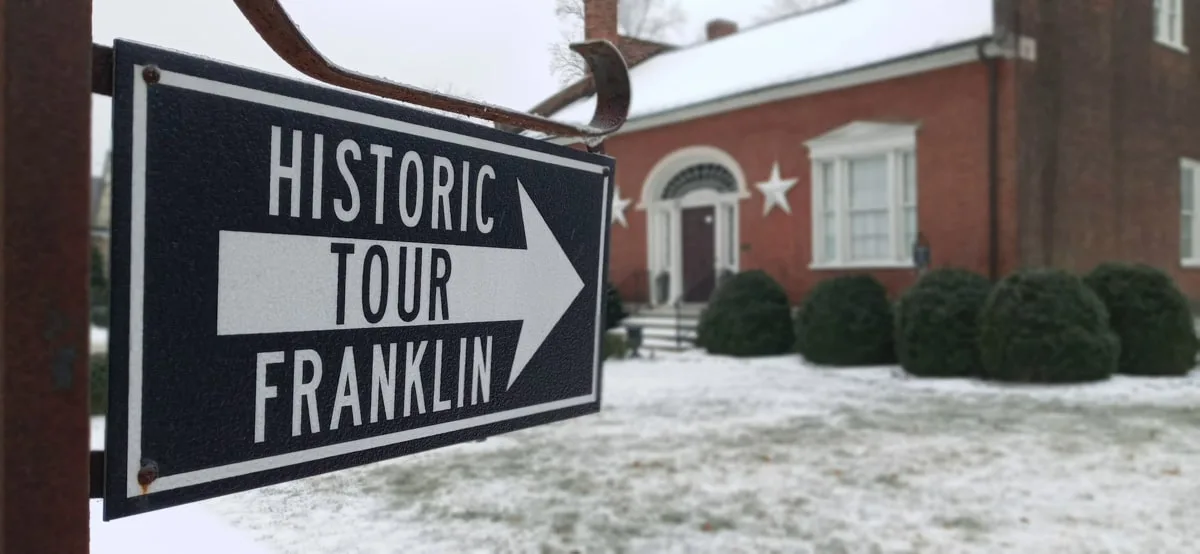 Franklin on Foot has been a top-rated tour in Franklin and near Nashville, TN for many years.
There are many different tours to choose from with details provided on how many blocks you'll be required to walk as well as the estimated tour time.
Tours include topics such as the Civil War, Haunted Franklin, Murder and Mayhem, Classic Franklin, and other tours.
Book your Franklin on Foot tour here.
13. Take a Hot Air Balloon Ride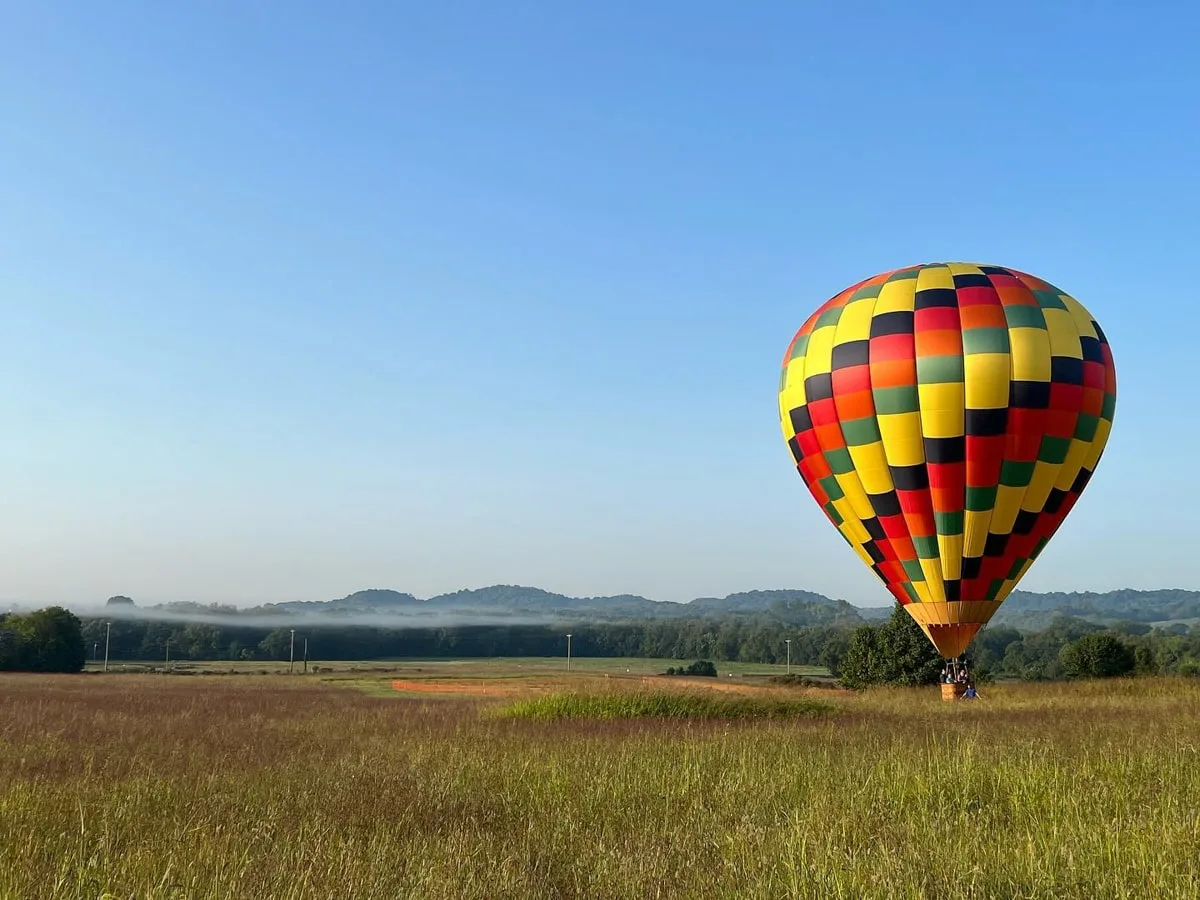 Have you ever been on a hot-air balloon ride?
Well now you can, with Middle Tennessee Hot Air Adventures, located in Franklin, TN. Watch the sunrise over the Tennessee mountains as you reach altitudes up to 2000+ feet.
This would be a great romantic thing to do in Franklin, TN for a date, anniversary, or proposal. Tours are shared with other people, however, you can make it more romantic by purchasing a private tour instead for $1500 for two people.
Looking for more romantic getaways?
Read this: Romantic Getaways in Tennessee: 8 Best Destinations for Couples
14. Walk or Hike through Timberline Park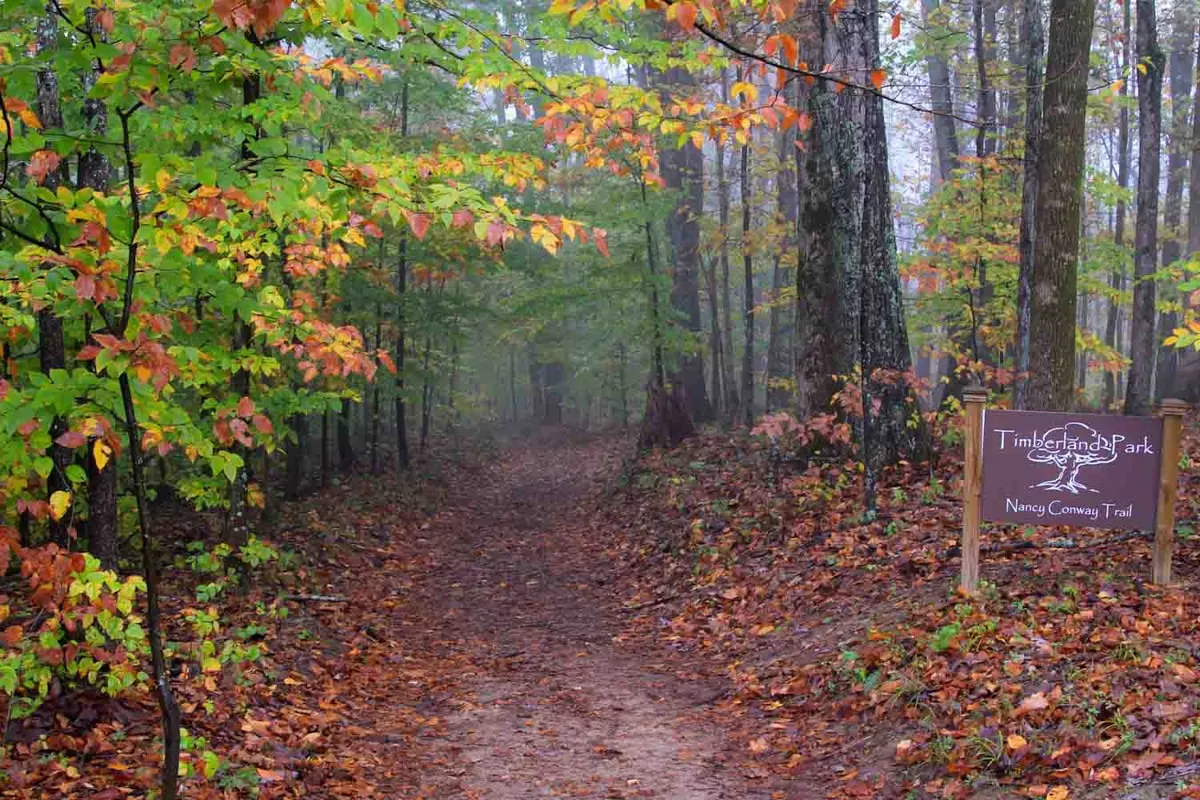 Timberline Park is right off of the Natchez Trace Parkway at mile marker 437.2.
This park has over 70 acres of activities such as hiking trails, overlooks, a butterfly garden, picnic tables, and an interpretive center.
Hiking, bird watching, and wildlife observation are popular activities in the park. There are 9 different hiking trails with varying difficulties — the longest being the Nancy Conway Trail at 1.78 miles.
Dogs are welcome here as long as they are leashed.
15. SOAR Adventure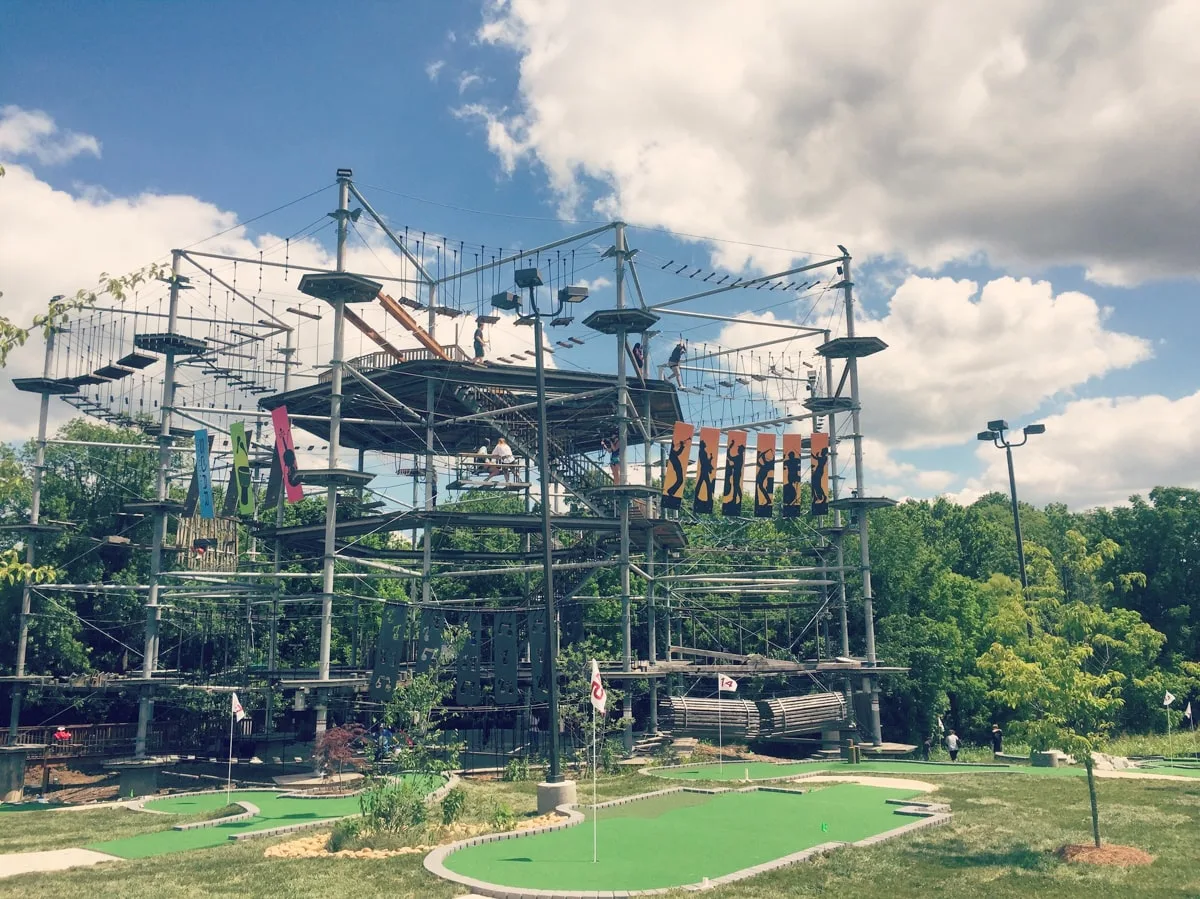 If you'd like a challenge, SOAR Adventure provides a fun and interactive atmosphere for both adults and kids.
Climb the adventure tower that has 4 levels and over 110 different climbing elements, challenging you both mentally and physically. Or if you'd prefer to stay on the ground, they also have a musically-themed 18-hole mini golf course.
SOAR Adventure would make a great group activity in Franklin, including birthday parties, family reunions, corporate events, etc.
16. Catch a Show at the Franklin Theatre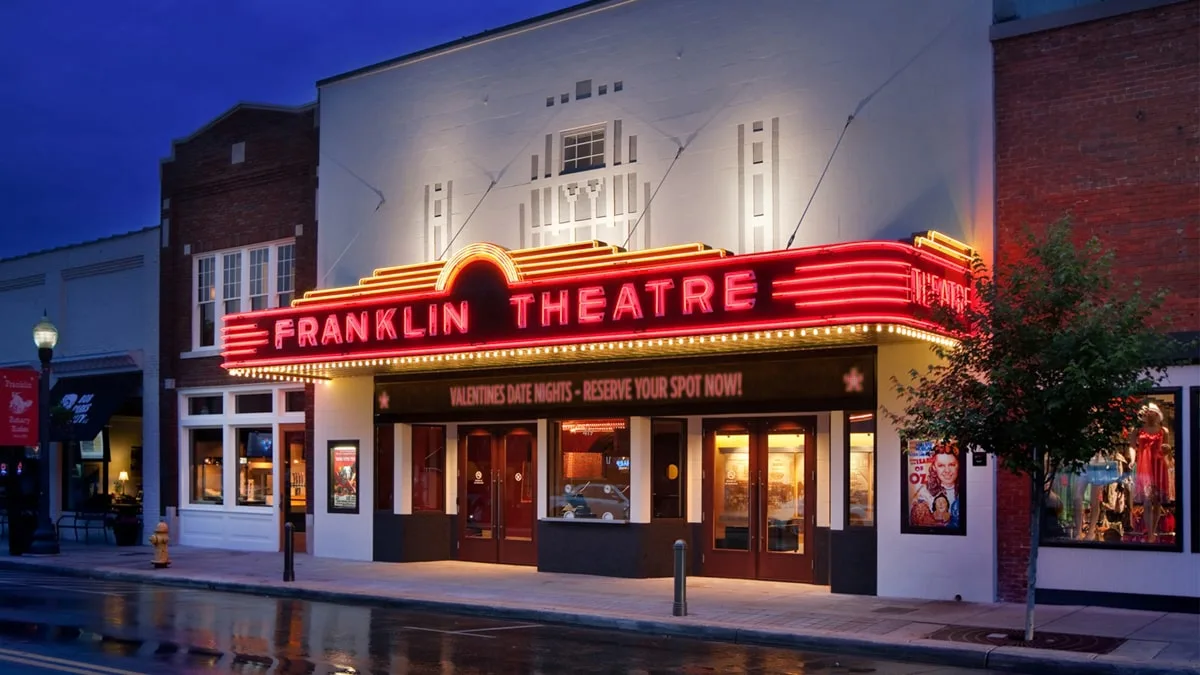 Take a break from walking around Franklin and watch one of the many shows the Franklin Theatre provides from live music to movies to live theatre.
The Franklin Theatre was established in 1937, and although it's had some hardships and a few closings, it's now emerged better than ever providing the Franklin community entertainment for all.
View the Franklin Theatre's calendar of events here.
17. Visit Mistletoe Farm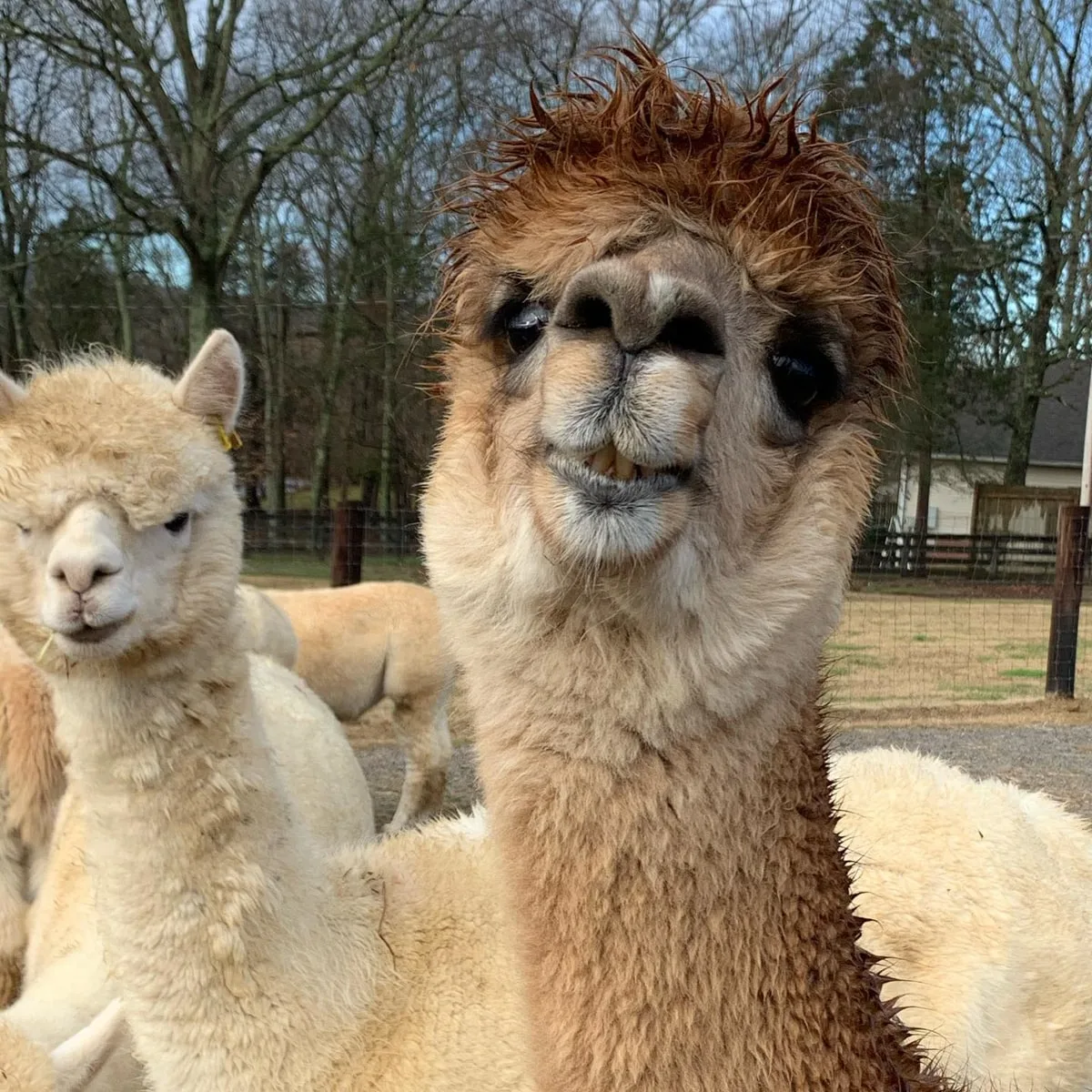 Head over to Mistletoe Farm and spend the day loving on alpacas!
A great family-friendly activity near Franklin, you'll have the opportunity to spend either 30 minutes or an hour petting the alpacas on this 15-acre farm.
Mistletoe Farm is now taking bookings for the fall months (October-December).
And if you like to shop, schedule a time to visit their store full of handmade alpaca crafts such as t-shirts, tumblers, tea towels, dryer balls, and more.
Visiting Franklin during the winter months?
You may also like: Visiting Nashville in Winter: 21 Best Things to Do ❄️
What do you think of this list of things to do in Franklin, TN? Do you have any suggestions on what we should add to the list? Let us know in the comments below! 👇
Featured Image Credit: Visit Franklin