Elizabethton is a small yet charming town full of history and natural beauty.
Surrounded by rolling rivers, peaceful lakes, and the majestic Cherokee National Forest, Elizabethton teems with wildlife, hiking trails, and outdoor activities.
While Elizabethton doesn't get as much attention as its neighbor, Johnson City, there's much more than meets the eye in this quaint and historic Tennessee town.
Its prime location between mountains and rivers and other up-and-coming destinations in the Appalachian Highlands places it on the map as an underrated jewel and an official Retirement Destination.
Home to several important landmarks, such as the historic Sycamore Shoals State Park and Covered Bridge, plus incredible outdoor adventures just a stone's throw away, there are plenty of fun things to do that your entire family is sure to enjoy.
In this post, we'll clue you in on some of the best things to do in Elizabethton, Tennessee. Read more below and bookmark this post for later!
☀️ Planning your summer vacation? Check out these great hotels: The Carnegie in Johnson City, The Oliver in Knoxville, and The Bristol in Bristol TN-VA!
11 Fun Things to Do in Elizabethton, TN
1. Visit Sycamore Shoals State Historic Park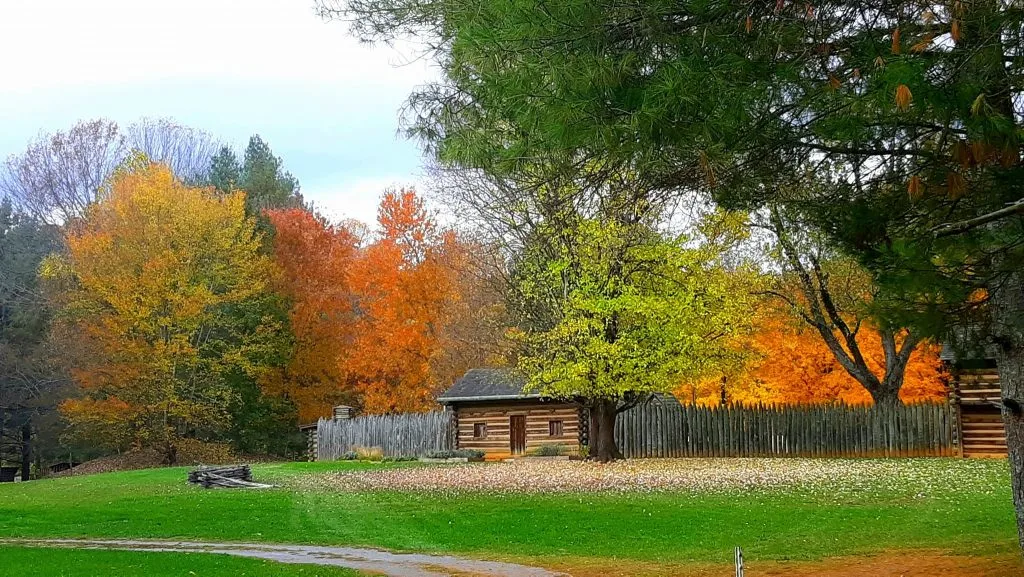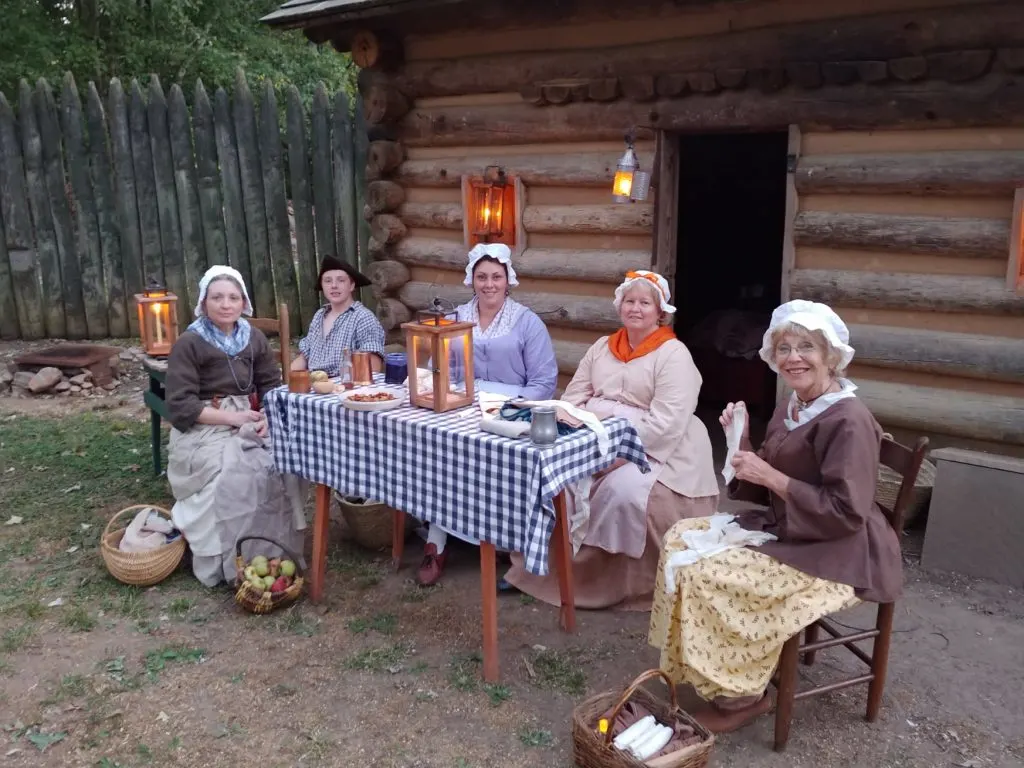 Hours: 9am–4pm, Sundays 1pm–4:30pm
Location: 1651 W Elk Ave (directions)
Info: Park map
The Sycamore Shoals State Park is one of Tennessee's most historic state parks.
Here, history and stories seep from every nook and cranny. To understand Elizabethton today, one must explore its past!
It was here, in 1772 (four years before the signing of the Declaration of Independence), that the Watauga settlers established "the first free and independent community on the continent."
Inside the Sycamore Shoals State Park are several things to do and see, including important landmarks to visit where historical events took place.
Carter Mansion: Officially the oldest standing frame house of the state, The Carter Mansion is the 18th-century home of John Carter and his son Landon, two leading political and military figures of the time. They left the English colonies and established the Carter Mansion in the mid-1770s on existing Cherokee land, known as the Watauga Old Fields. Guided tours are available for a small fee.
Fort Watauga: Behind the Visitor Center is Fort Watauga, a reconstructed fort originally built to defend the new establishment against the retaliating Cherokee.
Patriot's Path Trail: The park has a couple of scenic trails, including this easy 1.2-mile walking trail that follows the banks of the Watauga River.
In addition to the above activities, the park hosts annual presentations, battle re-enactments, and live plays worth seeing in person. The Liberty! The Saga of Sycamore Shoals is one such event that brings in a crowd of spectators.
Did you know? Elizabethton is named after John's wife, Elizabeth Maclin, while Carter County is named after his son, Landon.
2. Stroll Elizabethton's Covered Bridge Park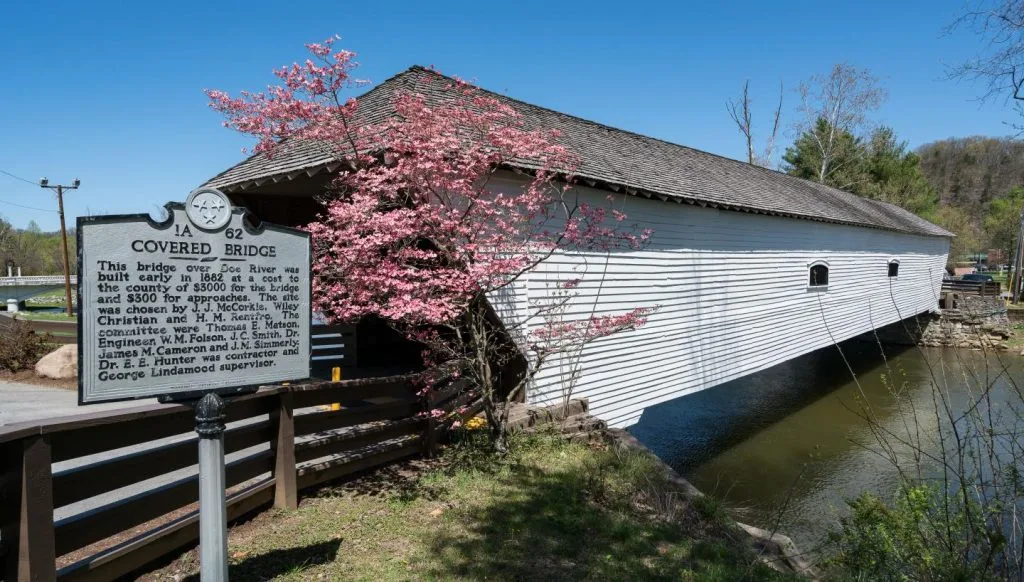 You can't visit Elizabethton, TN without seeing its most iconic attraction: its historic 134-foot covered bridge that crosses the Doe River and dates back to 1882.
The Elizabethton Covered Bridge is a part of the Covered Bridge Park, set right in the heart of downtown Elizabethton.
It is a popular place to go for a stroll, wade in the river, or enjoy a picnic.
If you're visiting during the summer, you might catch live music on Saturdays known as Covered Bridge Jams, and festival days throughout the fall which boasts live music, craft fairs, and more!
For July 4th weekend, celebrations and commemorations are held at Coverage Bridge Park and feature a bike parade, dance shows, inflatables, and more family-friendly fun.
3. Raft, Kayak, or Tube Down the Watauga River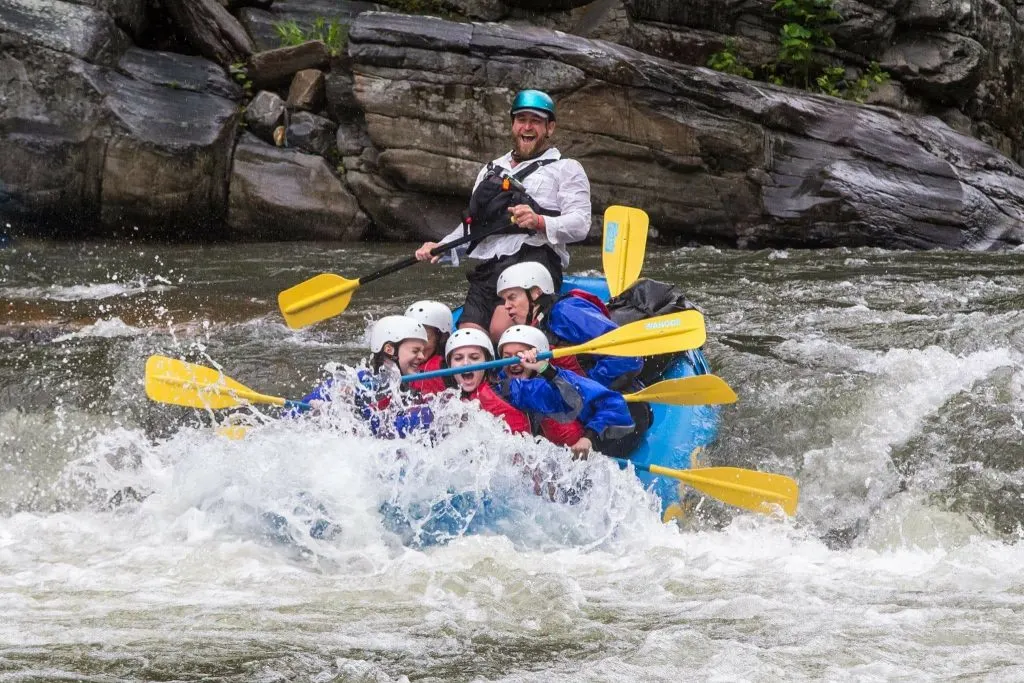 The crisp and trout-stocked Watauga River flows right in Elizabethton's backyard, which means you can easily go rafting, kayaking, fly fishing, or tubing on the Watauga River—all perfect summertime activities.
As current and past residents of Johnson City and Jonesborough, we often pack up our swimsuits, music, and tubes and drive to our secret location to float the Nolichucky River.
While in Elizabethton, you have everything at your fingertips including professional outfitters for guided raft, kayak, and float trips.
Watauga Kayak: The only locally-owned outfitter in Elizabethton offering whitewater rafting and river kayaking trips. Raft down class I and II rapids right in Elizabethton.
Wahoo's Adventures: Wahoo's is a renowned outfitter in the region offering trips out of Boone, Todd, Asheville, Erwin, Banner Elk, Elizabethton, and Johnson City on the New River, Watauga, and Nolichucky rivers.
4. Watch a Movie at the State Line Drive-In Theater
Who doesn't love an American classic drive-in movie theater?!
The State Line Drive-In Theater is a family-owned drive-in theater that's been entertaining Elizabethton and Carter County residents since 1946.
You can catch a movie on weekend evenings during the spring, summer, and fall. Per their website,
"The StateLine is a seasonal theater operating in the summer months–April through September. We offer one feature every Friday, Saturday, & Sunday evenings, with double features on Holiday Weekends. (Easter, Memorial Day, July 4th, & Labor Day) depending on movie availability and scheduling."
State Line in Elizabethton is the closest drive-in outdoor theater from Johnson City being just a 20-minute drive away. The second closest is the Twin City Theater over in Bristol, TN.
Watching movies outdoors while munching on popcorn and candy — I can't think of a better way to spend a fun night out in Elizabethton with family or friends!
5. Go Ziplining at Off The Grid Mountain Adventures
Off the Grid Mountain Adventures offers some of the best ziplining in the region and has been ranked as the #1 thing to do in Elizabethton on Trip Advisor.
This company also claims to have one of the longest ziplines in the world, extending to nearly 3,000 feet long!
This outdoor adventure facility offers great packages for those looking to go ziplining along with other activities such as go-cart racing, UTV tours, giant swings, base jumping, and more.
A unique activity that you don't see often is having the chance to ride in a Hagglund — a military track vehicle with the capability of climbing anywhere to the top of the mountain and is apparently the only one in the U.S!
6. Hike to Gorgeous Waterfalls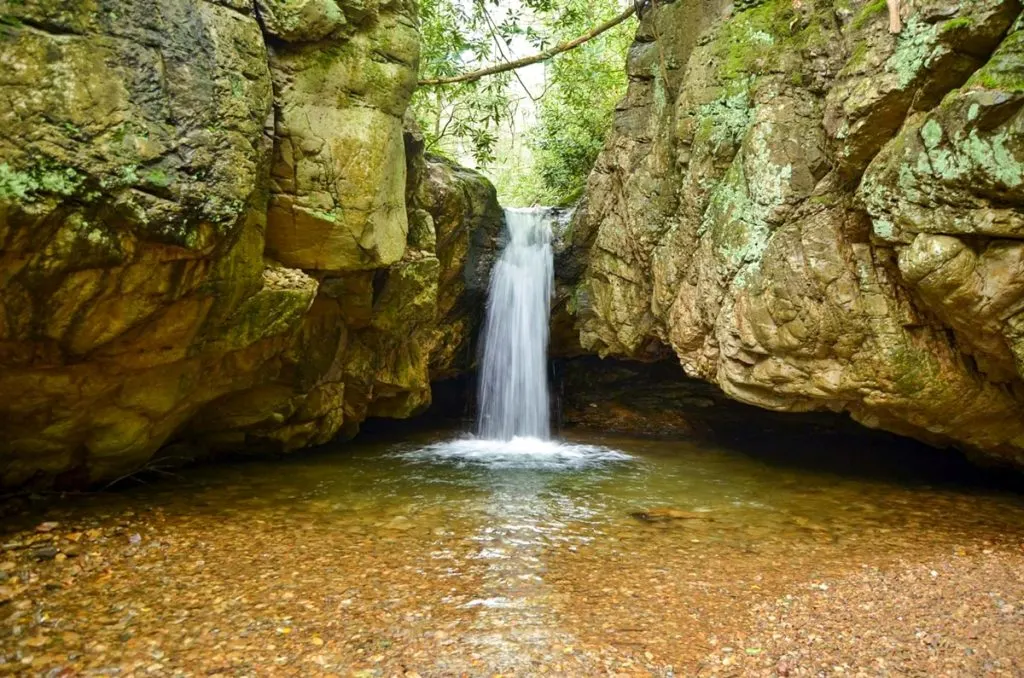 Elizabethton is surrounded by the Cherokee National Forest, which is teeming with waterfalls to discover.
Here are a few favorite waterfalls in the area according to both locals and tourists:
Blue Hole Falls (0.5-mile loop): A short but sweet waterfall spilling into a 15-ft deep swimming hole. Perfect for those sweltering summer days!
Laurel Falls (4.6 miles out-and-back): One of East Tennessee's most beloved waterfalls, with challenging trail sections that cross with the famous Appalachian Trail.
Coon Denn Falls (3.6-mile loop): A tumbling 50-ft waterfall lost in the forest of the Dennis Cove Recreation Area.
Find even more waterfalls in our guide to the best waterfalls near Johnson City.
7. Bike the Tweetsie Trail
The Tweetsie Trail is a rails-to-trails project that has converted a former Rail Line that once served the communities between Northeast Tennessee and Western North Carolina.
Today, the nearly 10-mile urban trail connects downtown Johnson City and crosses through downtown Elizabethton. Even though the trailhead officially starts in Johnson City, there's no reason you can't join it while in Elizabethton!
You can hike, run, bike, and walk the length of the trail, but we enjoy biking it the most—whichever you choose, the Tweetsie Trail is a fun outdoor activity for all ages.
Biking the Tweetsie Trail is one of the best things to do in Johnson City and Elizabethton alike!
8. Fish, Swim, & Boat at Watauga Lake
Watauga Lake is a high-altitude reservoir set at the foot of the Appalachian Mountains in the prized Cherokee National Forest.
It offers visitors an incredible natural landscape where you can enjoy myriad outdoor activities such as camping in Watauga Lake, boating, picnicking, fishing, swimming, paddling, hiking, and more!
Facilities on-site include camping, pavilions, and large shady areas with picnic tables. While some parts of the lake are not designated for swimming, it is allowed (at your own risk).
Marinas in the area typically have boat launch ramps, gas, snacks, and rentals available.
Enjoying the sights and scenery of Watauga Lake is free for visitors, but some activities such as rentals or camping at approved sites come with a cost. You can check for updates and get more info on the Forest Service's website. Additionally, find a list of the restaurants in Watauga Lake here.
You may also like: The Best Lakes Near Johnson City to Cool off This Summer
9. Watch a Local Baseball Game
Growing up, my sister and I played softball.
We played for about 12 years until we both left for college. Each week or weekend of our childhood was spent catching and pitching and practicing. We were "All-Stars" and we loved it!
That's why every time there's a baseball or softball game happening in town, we love to go.
Elizabethton has its very own collegiate baseball team called the Elizabethton River Riders, a part of the Appalachian League.
You can catch a game at the Northeast Community Credit Union Ballpark.
Check their schedule online so you won't miss out on the fun and friendly competition while in town.
Tickets for a single game costs just $6.00 for general admission and $5 for children under 12, military members, or seniors over 55. And if you're a regular, you can also book season tickets which cost $120 per year.
Catching a River Rider's game is a super fun and cheap thing to do in Elizabethton, so don't miss out!
10. Get Lost in the Beck Mountain Corn Maze
The Beck Mountain Corn Maze and Entertainment Barn is a family-friendly activity to do with friends or family year-round, but especially so when things get spooky on Halloween.
The 4-acre corn maze for Halloween turns into a Haunted Corn Maze — only the bravest of the brave will dare find their way out… 👻
Beck Mountain isn't just for scaring folks, though! They also are a well-known destination for local weddings in their 8,000-ft square entertainment barn, where live music and events also take place on weekends.
Call 423-543-1045 for the latest events, hours, and updates, or check out their website.
11. Pack Up the Tent & the Kids and Go… Camping!
Just like hiking and waterfall chasing, camping is a must-do while in Elizabethton. From RV parks to tent camping, there's always somewhere to park or pitch a tent and get the campfire going!
Elizabethton, TN might be an off-beat destination in Northeast Tennessee, but it'll quickly tug at your heartstrings with its small-town charm.
It has plenty of historic and family-friendly things to do, whether you enjoy getting out in nature or taking a step back in time!
If you used and enjoyed this guide to Elizabethton, please share it with friends and let us know your recommendations and thoughts in the comments below.
Featured image and Pin image credit: Lin Woods via Flickr, edited by the TakeMeToTN team.