Are you looking for the best restaurants in or around Elizabethton, Tennessee?
We've compiled a list of the best places to eat in Elizabethton and Carter County, including a few in the nearby town of Roan Mountain.
From delicious breakfast meals to fried seafood, spicy Korean food, or southern comfort meals — see which restaurant you'd like to visit in Elizabethton below. 👇
Keep reading for the best food in Elizabethton!
Also Read: 11 Best Things to Do in Small Town Elizabethton, TN
Best Restaurants to Try in Elizabethton
1. The Coffee Company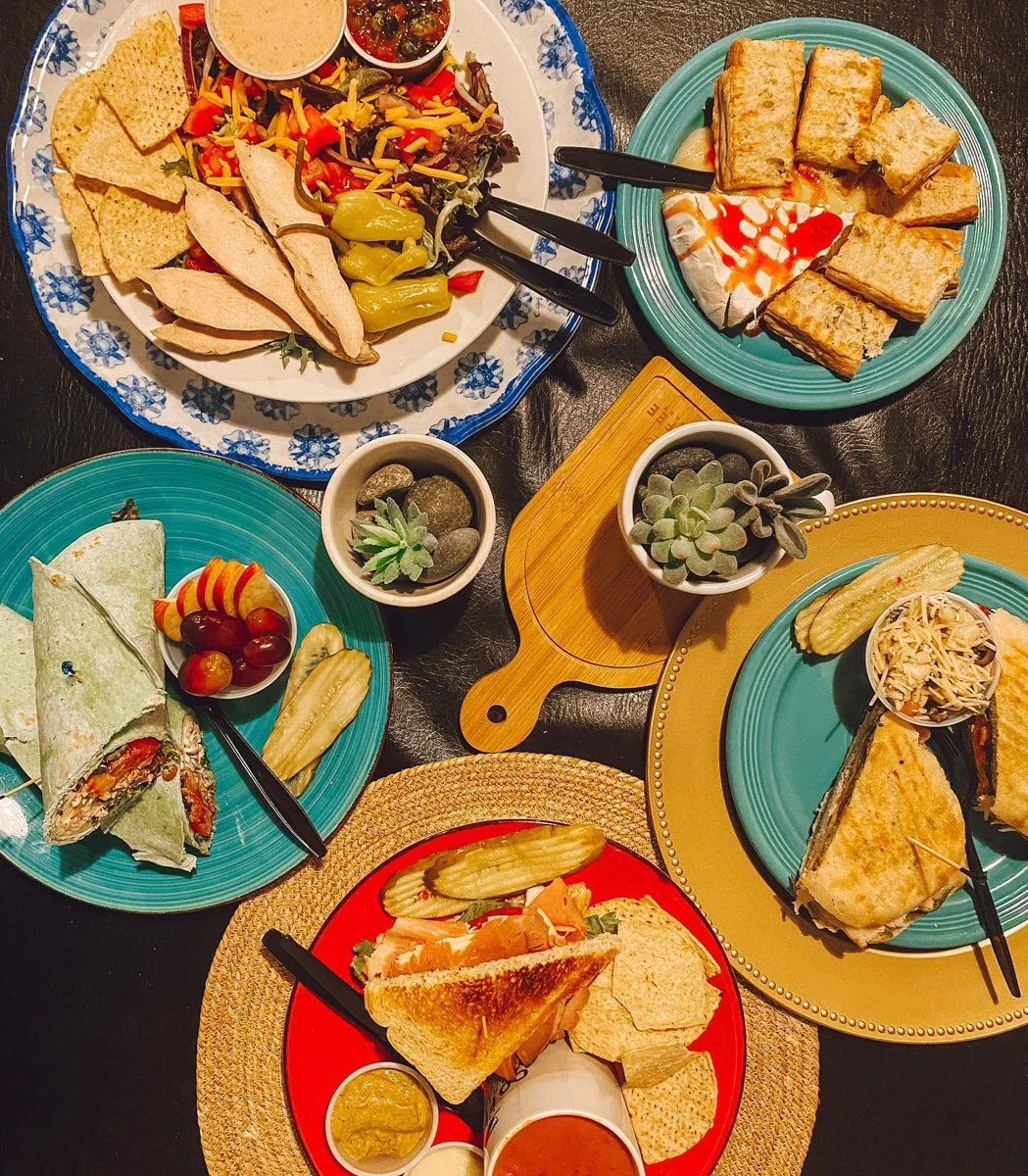 Hours: Mon-Sat 7am-5pm / Closed Sunday
One of Elizabethton's best places to eat is The Coffee Company, where you'll find delicious breakfast and lunch.
Breakfast is served until 10:30 am with options such as eggs, breakfast sandwiches, and freshly baked pastries.
And delicious specialty coffees!
The Coffee Company will make your coffee just the way you like it, with the option to add over 30 flavors.
Lunch begins at 11 am, with menu items of hot & cold sandwiches, freshly made salads, and wraps.
2. Americano Steakhouse (Roan Mountain)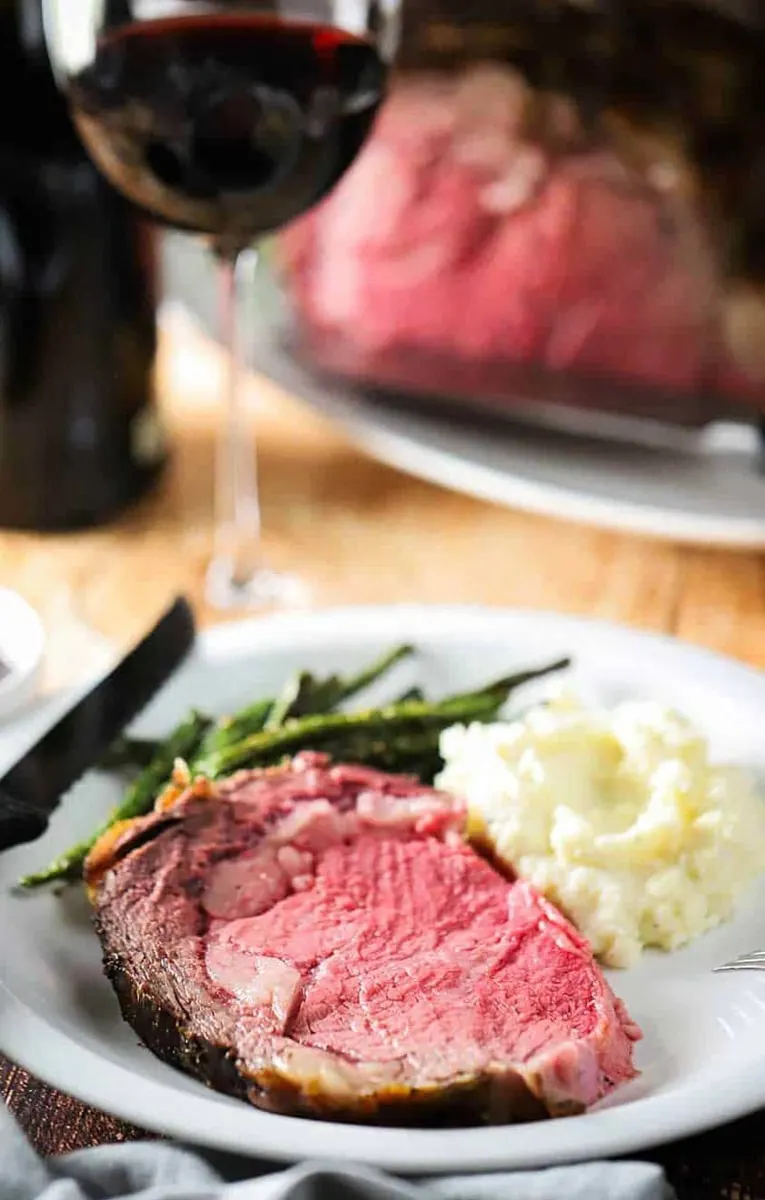 Hours: Tues-Fri 11am-2/4:30-8:30pm / Sat 4:30-8:30 pm / Closed Sun & Mon
One of the best places to eat near Elizabethton is just a short (20 min) drive to Roan Mountain at Americano Steakhouse.
If you need a reason to drive the extra 20 minutes, know that this steakhouse was voted the best steakhouse in the Tri-Cities!
The menu has extensive choices — we'd love to try the Maryland Crab Cakes and the Pesto Trout Pasta! Or one of their top-rated steaks where you can add finishing touches such as grilled shrimp, blue cheese butter, sauteed mushrooms, and more.
From the bar, choose from over 100 premium wine selections, liquor, and craft beer.
And if you're looking for an excuse to eat out on a weekday, Thursdays are Prime Rib night.
Reservations are highly recommended.
3. J's Corner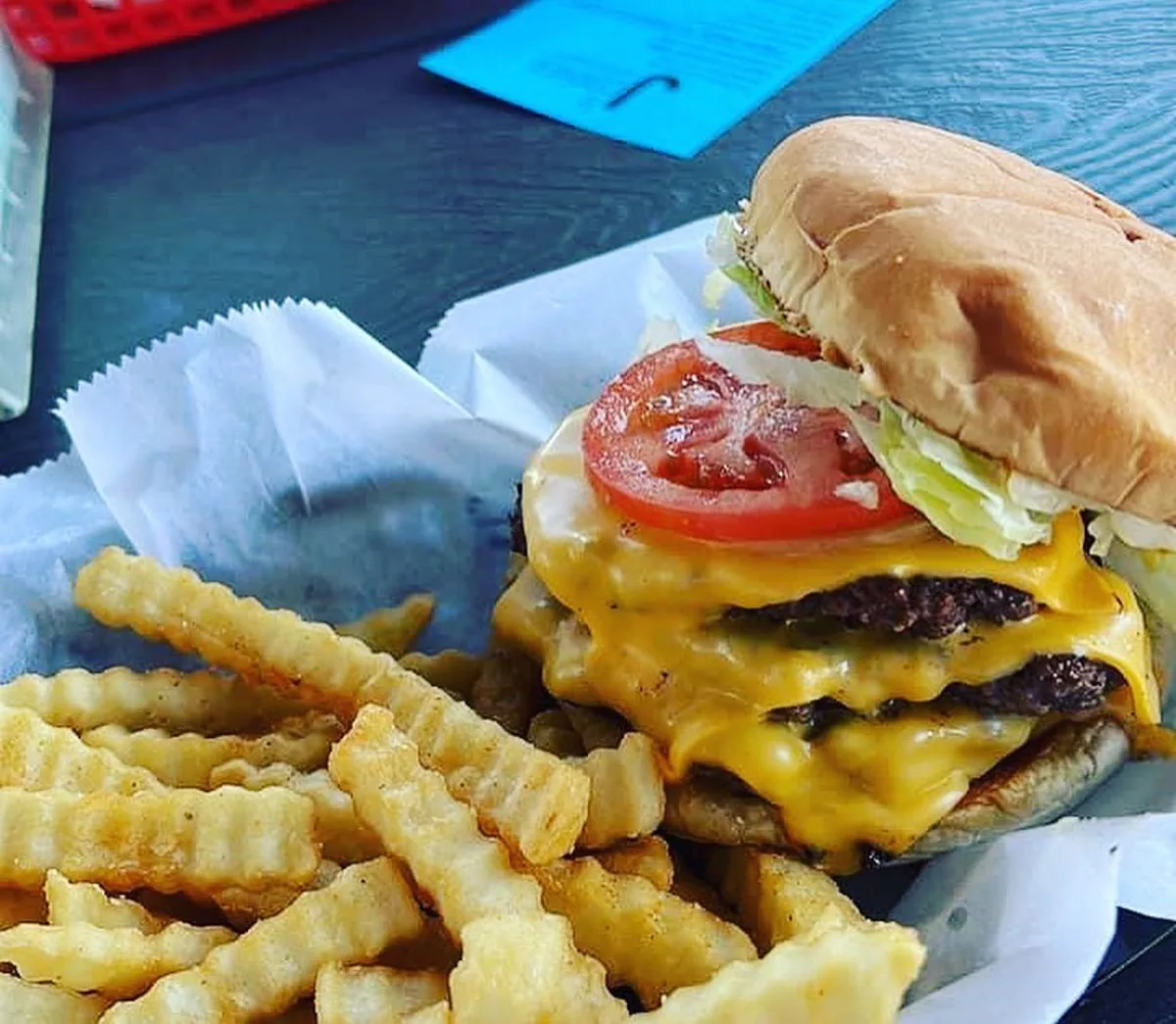 Hours: Sun 11am-4pm / Mon-Saturday 11am-8pm
J's Corner is where you'll find all the locals of Elizabethton, as they serve some of the best food in town!
We recommend trying the chicken wings as they were voted the best chicken wings in Carter County.
At J's Corner, you'll find a little bit of everything. From burgers to corndogs, fried green tomato BLTs, salads, subs, and pulled pork entrees.
For dessert, try one of the milkshakes.
More Restaurant Choices >> The Ultimate Foodie Guide: 25+ Best Restaurants in Johnson City
4. City Market
Hours: Mon-Friday 7am-2:30pm / Closed Sat & Sun
Another great place to eat in Elizabethton is at City Market.
They serve breakfast, lunch, and homemade desserts such as pies and cakes.
The most popular items on the menu include the chicken salad and the soup beans and cornbread, as they sell out often.
If you're visiting during the summer months, we recommend trying the chicken salad & fruit platter.
Breakfast is served daily until 10:30 am.
5. Smoky Mountain Bakers (Roan Mountain)
Hours: Tues-Sat 8am-8pm / Closed Sun & Mon
For some of the best pizzas near Elizabethton, head over to Smoky Mountain Bakers in Roan Mountain.
The pizza is wood-fired, covered with your choice of toppings. We recommend trying one of their specialty pizzas such as the BBQ Chicken.
And if you've never tried dessert pizza, give the Cinnamon Walnut Strips a try — yum!
It should also be your go-to place for freshly baked desserts and pastries. From freshly made pies to gooey cinnamon rolls, cupcakes, cookies, and more.
6. Poor Trav's Deli
Hours: Mon-Saturday 9am-9pm / Closed Sun
It may not look like much from the outside, but Poor Trav's Deli (also called Blue Circle Market) is popular among the locals for its deliciously steamed sandwiches.
If you don't have much time for lunch or dinner, this would be a great place to get a sub to go. However, they do have a few tables inside if you'd prefer to dine in.
We suggest trying the specialty brown bread, as it makes for a great sandwich!
Going to Watauga Lake? Also Read: Camping at Watauga Lake: Everything You Need to Know
7. Big Dan's BBQ
Hours: Tues-Fri 11am-8pm / Sat 11am-9pm / Closed Sun & Mon
Since 2010, Big Dan has been serving the city of Elizabethton with some mouth-watering BBQ.
Menu items feature pulled pork, beef brisket, ribs, and smoked chicken, as well as smoked bologna sandwiches, fried green tomatoes, and more.
If you visit Big Dan's BBQ on Wednesday, you can get a buy-one-get-one special.
8. Mayflower Seafood Restaurant
Hours: Tues-Thur 3pm-8pm / Fri 3pm-9pm / Sat 1pm-9pm / Sun 11am-8pm / Closed Mon
If you're missing the beach and craving some seafood, head over to Mayflower Seafood Restaurant.
The menu features a variety of broiled and fried seafood platters, including shrimp, flounder, tilapia, catfish, and trout.
You can also order crab legs, scallops, and oysters, to name a few.
Non-seafood items on the menu include sandwiches, steak, chicken, and pasta entrees.
9. Red Chili
Hours: Wed & Thur 11am-3:30 pm / Fri 11am-9:30pm / Sat 11am-8pm / Closed Sun – Tuesday
Red Chili in Elizabethton has some of the best Korean food around.
If you like curry dishes, try the yellow chicken curry — you won't be disappointed! Other delicious things on the menu include the pan-fried mondus, or the be-bim-bob (meaning "mixed rice" in Korean.
Do not be taken back by the owner, as she can often come off as a little blunt to some customers, but she's friendly and is usually busy running the restaurant.
10. The Black Olive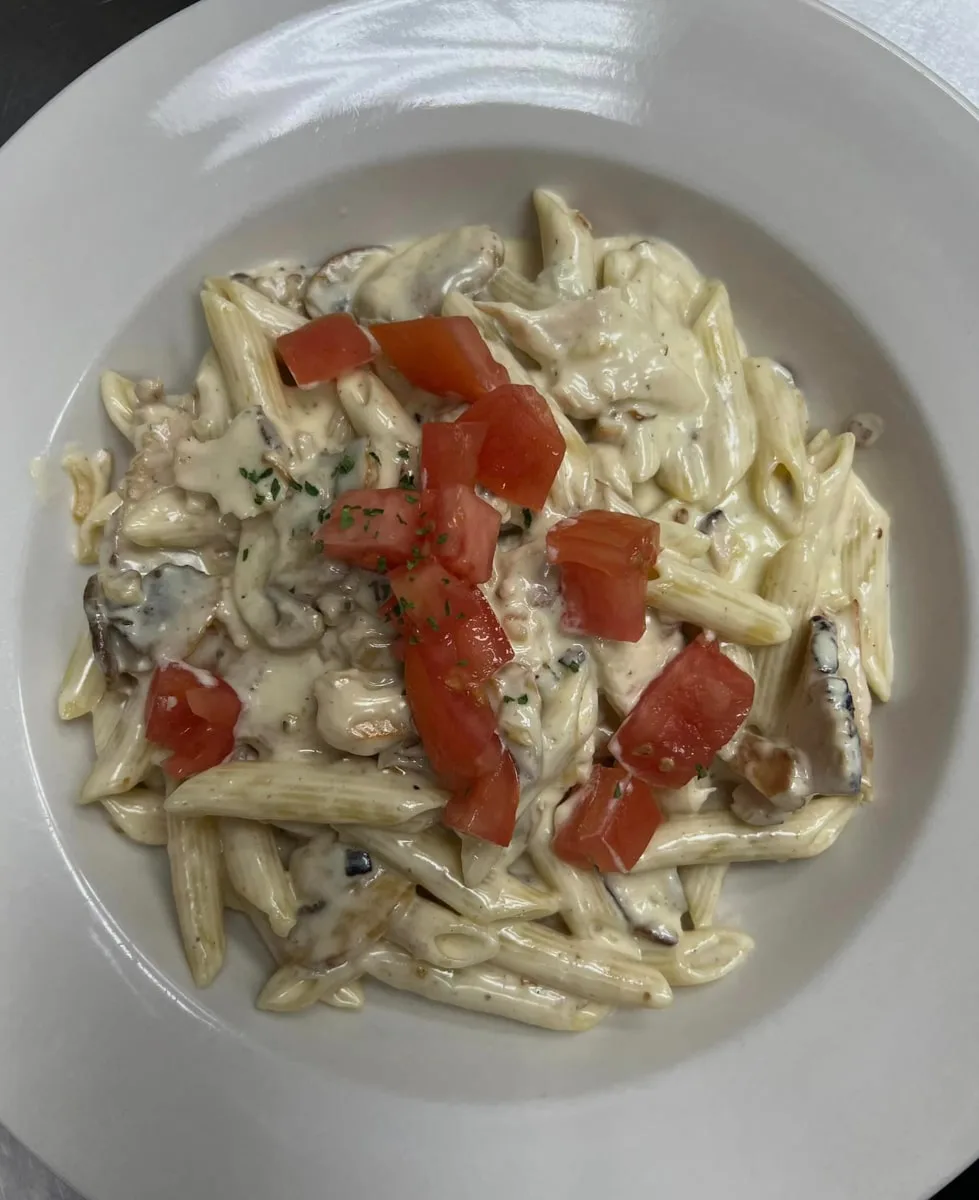 Hours: Tues-Fri 11am-8pm / Sat 11am-9pm / Closed Sun & Mon
As it's also one of the best places to eat in Jonesborough, The Black Olive also has a great location in Elizabethton.
Here you'll find some of the best Italian food in Elizabethton with pizzas, pasta, and salads.
The Black Olive's food is fresh and homemade, striving to cook with all locally-grown or organically-sourced foods.
They also have a great patio for outdoor seating on a beautiful day.
11. The Southern Restaurant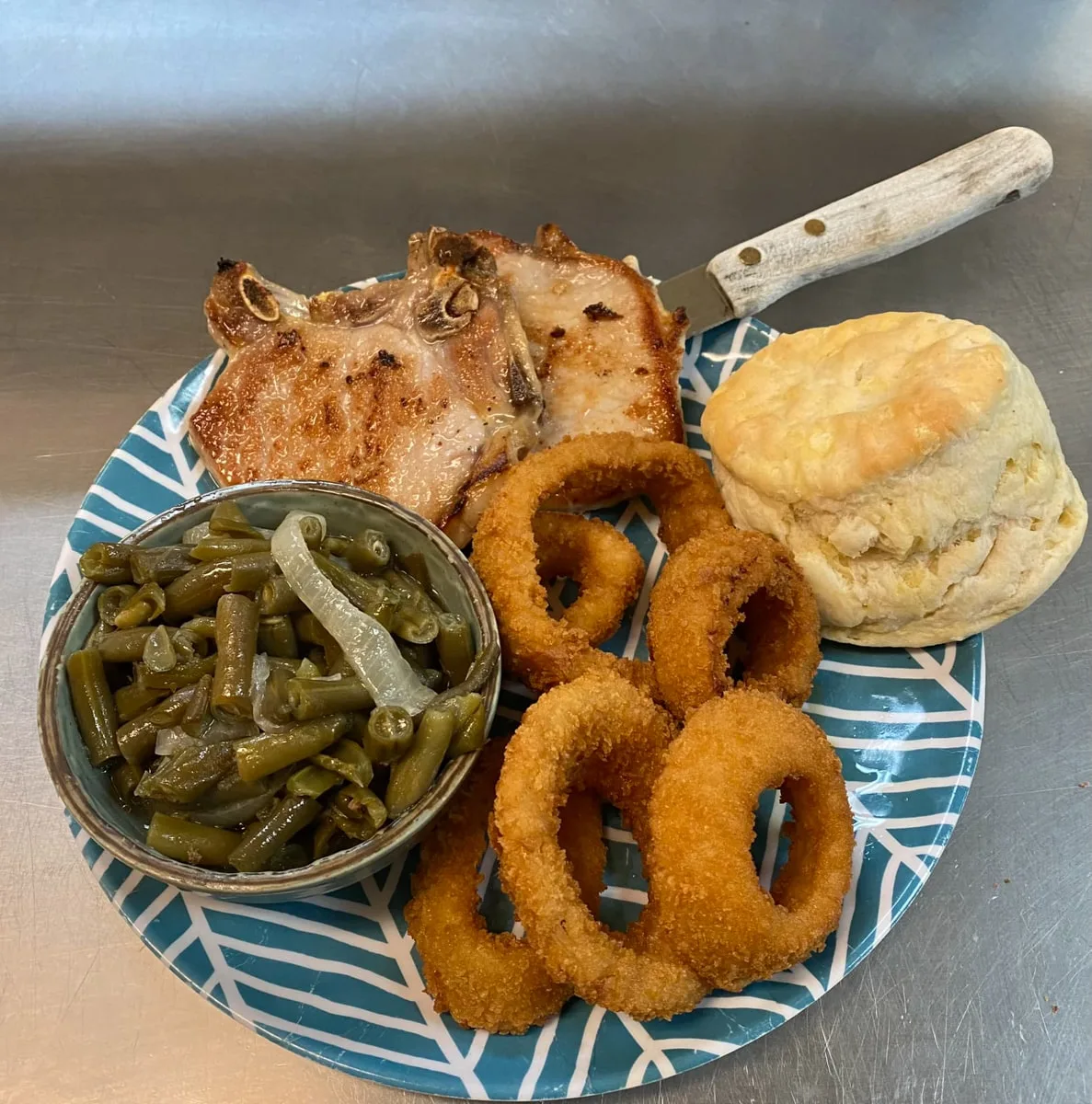 Hours: Sun-Tuesday 7am-3pm / Wed-Saturday 7am-8pm
If you're looking for a good Southern home-cooked meal, head over to the Southern Restaurant.
Breakfast is served all day with items such as buttermilk biscuits, sausage gravy, pork tenderloin, french toast, pancakes, country ham, etc, including one of their most popular dishes, Frying Pan Pile Up.
And lunch & dinner won't disappoint either, with crispy fried chicken, meatloaf, burgers, country-fried steak, and more with an assortment of southern-style sides.
You may also like: 11 Best Places to Eat in Bristol, TN-VA
Which one of these restaurants have you tried and liked? Lets us know in the comments below!
Featured Image Credit: The Coffee Company