Erwin is a small town in Unicoi County, Tennessee boasting outdoor activities the whole family will enjoy. From whitewater rafting, camping along the river, and hiking to beautiful waterfalls, mountain biking, and more — there are many fun and outdoorsy things to do in Erwin!
Erwin is located within a 20-minute drive to Johnson City or the historic town of Jonesborough, making Erwin a great day trip destination.
Whether you are driving past this town while road-tripping from Johnson City to Asheville, North Carolina, or visiting this town to explore the outdoors, you'll find something to do from our list of best things to do in Erwin!
What are the best things to do in Erwin, TN? Read our recommendations below! 👇
Best Things to do in Erwin
1. Go Whitewater Rafting on the Nolichucky River
Offering some of the best whitewater rafting in the Southeast, the Nolichucky River is one of the most beautiful rivers in the United States.
This naturally flowing river is popular among those who love to go whitewater rafting or tubing as it ranges from Class I-IV rapids.
Here are a few companies that offer guided tours on the Nolichucky River from whitewater rafting to tubing.
Read more about whitewater rafting and self-guided tubing with this Nolichucky River Guide.
2. Eat at Noli Food Truck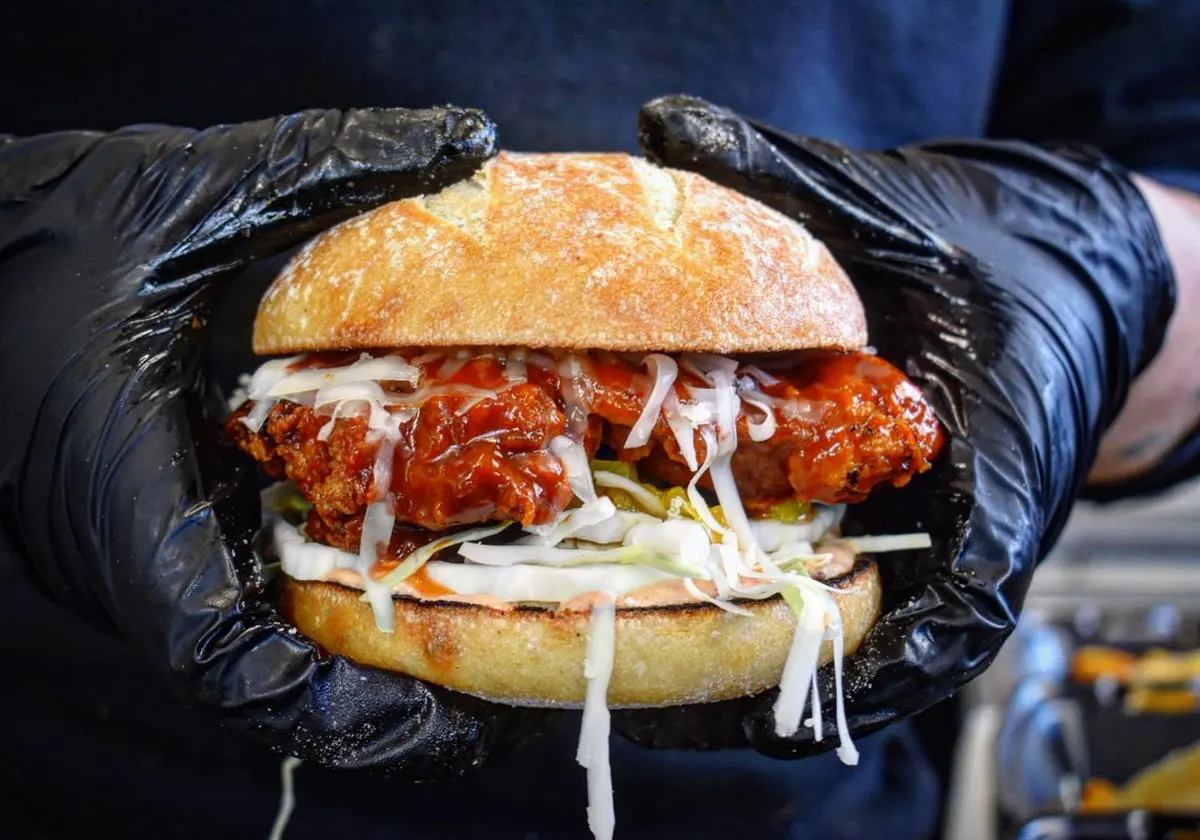 Noli Truck is one of the best Food Trucks located in the Tri-Cities — permanently located in Erwin, TN!
Here you will find scrumptious tacos and sandwiches. Choose from the Hot Chicken Sandwich to the Carolina Blonde Tacos – smoked pork shoulder tossed in Carolina blonde mustard, honey poppy-seed slaw, topped with sprouts.
This food truck is permanently located at Scotts Farm Market (see below) and uses fresh ingredients straight from the farm.
Check out Noli's Instagram page for daily updates.
3. Hike to Rock Creek Falls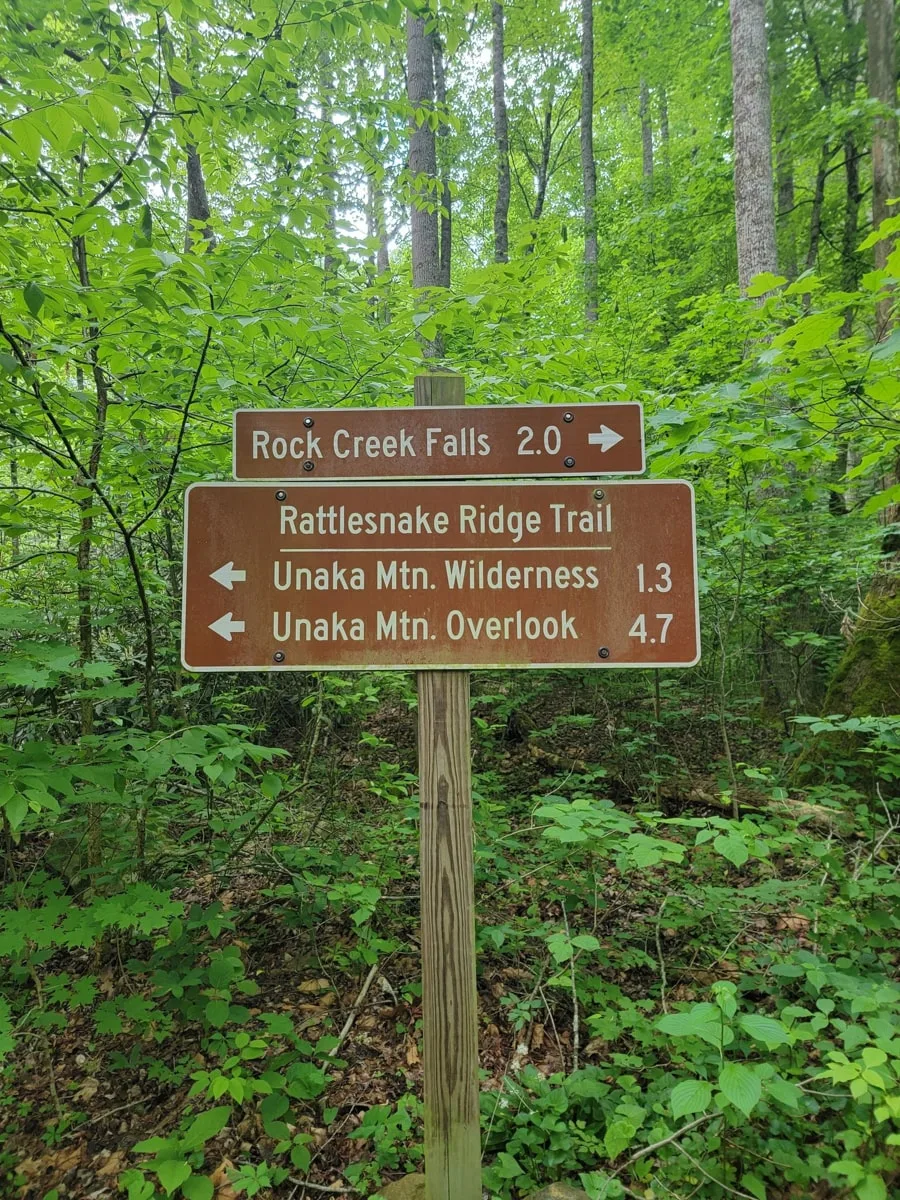 Hiking to Rock Creek Falls is approximately a 3-mile roundtrip hike starting from Rock Creek Recreation Area. This is a scenic trail in the Unake Mountains of the Cherokee National Forest.
This hike is moderate/difficult as this trail is not blazed and consists of rugged terrain from tree roots and having to pass multiple creeks (wear proper shoes!).
You can also go camping at Rock Creek Recreation Area — great for tents or small campers.
4. Attend the Unicoi County Apple Festival
Hosted on the first weekend of October in downtown Erwin is the Unicoi County Apple Festival.
Walk the streets of Erwin and enjoy food and handmade goods from 350+ various vendors, including baking contests, road races, and loads more.
The Apple Festival has also been voted #1 in the Arts and Entertainment Category of the Readers' Choice of Johnson City Press for 5 years in a row.
5. Grab a Craft Beer from Union Street Taproom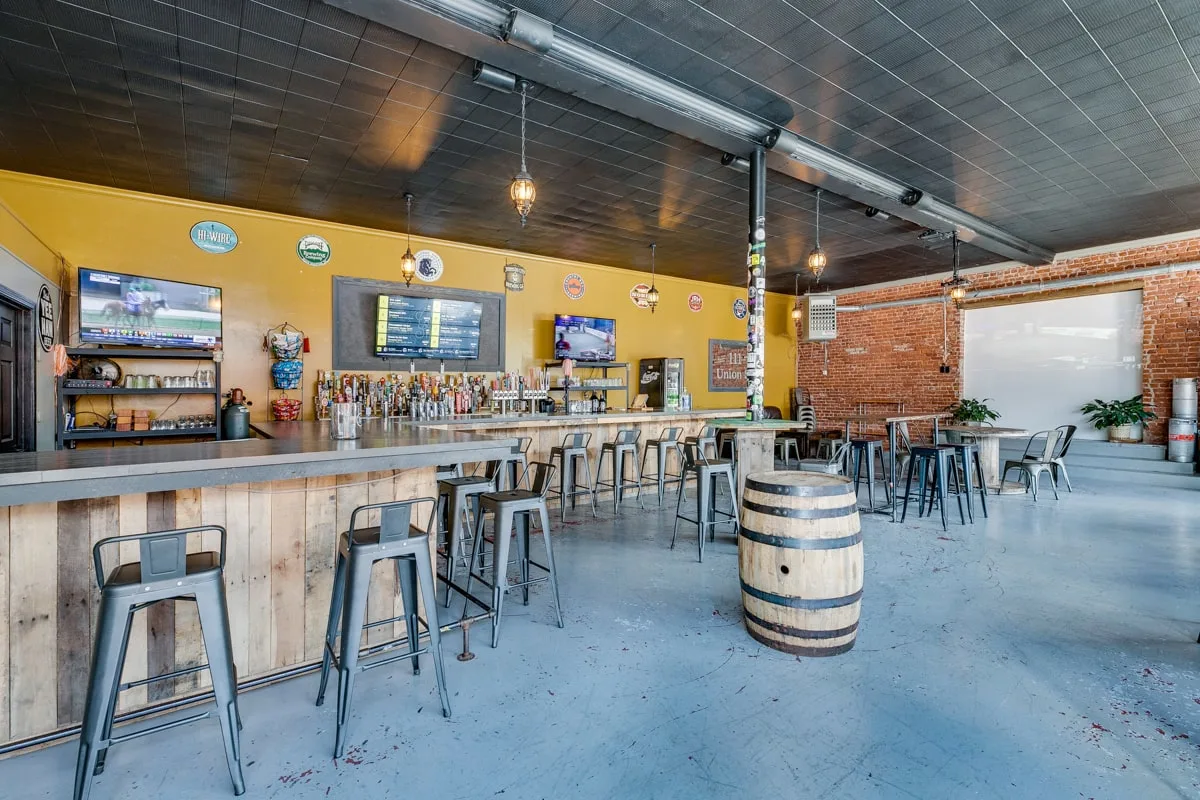 Union Street Taproom was the first establishment in Unicoi County to serve craft beer on tap.
Located downtown, this taproom serves beers and beverages from different breweries across many states.
Throughout the week they host different events such as DJ nights, karaoke, live music, food trucks, and bike nights.
Check out more breweries and taphouses in Johnson City.
6. Visit the Erwin National Fish Hatchery
The National Fish Hatchery is a network of hatcheries across the US working to conserve, restore, and enhance fish and aquatic resources.
The Erwin National Fish Hatchery produces over 16 million trout eggs per year for other federal, state, and tribal hatcheries as well as universities and research centers.
Visitors of the Fish Hatchery in Erwin have the opportunity to feed the fish, hike nature trails, have a picnic, observe beehives, gardens, and more.
7. Get Ice Cream from Scott's Farm Market
Scott's Farm Market has been a popular spot to get local freshly grown produce in Unicoi County. Scott Strawberry & Tomato Farms sells produce for both retail and wholesale, shipping their tomatoes nationwide.
Find fresh produce such as green beans, strawberries, tomatoes, sweet corn, blueberries, cucumbers, jalapeños, and more.
We highly suggest coming for the fresh produce as well as their homemade ice cream. Choose from scrumptious flavors such as strawberry, oreo extreme, blueberry, salted caramel, and more.
8. Go Mountain Biking at Unaka Bike Park
The Unaka Bike Park is a great outdoor activity in Erwin as it is located under a mile from downtown and offers over 10 miles of bike paths.
Great for beginners to advanced level mountain biking as there are trails with a wide variety of difficulties.
If you don't own a bike don't fret, as you can rent bikes from the Peddlers Rest located right across the street from the bike park.
9. Enjoy a Picnic at the Chestoa Recreation Area
The Chestoa Recreation Area is located along the banks of the Nolichucky River and is a great spot for outdoor activities such as picnicking, swimming, hiking, canoeing, river tubing, and fishing.
This area provides 10 picnic tables and grills making it easier to plan a picnic or grill dinner along the banks of the river.
10. Listen to Music at the Gathering Place
The Gathering Place is a park in downtown Erwin that is a great spot for hanging out and listening to live music.
Not only is it a great spot for listening to music, but they also host other activities such as family movie nights.
To see when their next event is scheduled, check out their Facebook page here.
Also Read: 9 Best Places to Listen to Live Music in Johnson City
11. Take a Stroll along the Erwin Linear Trail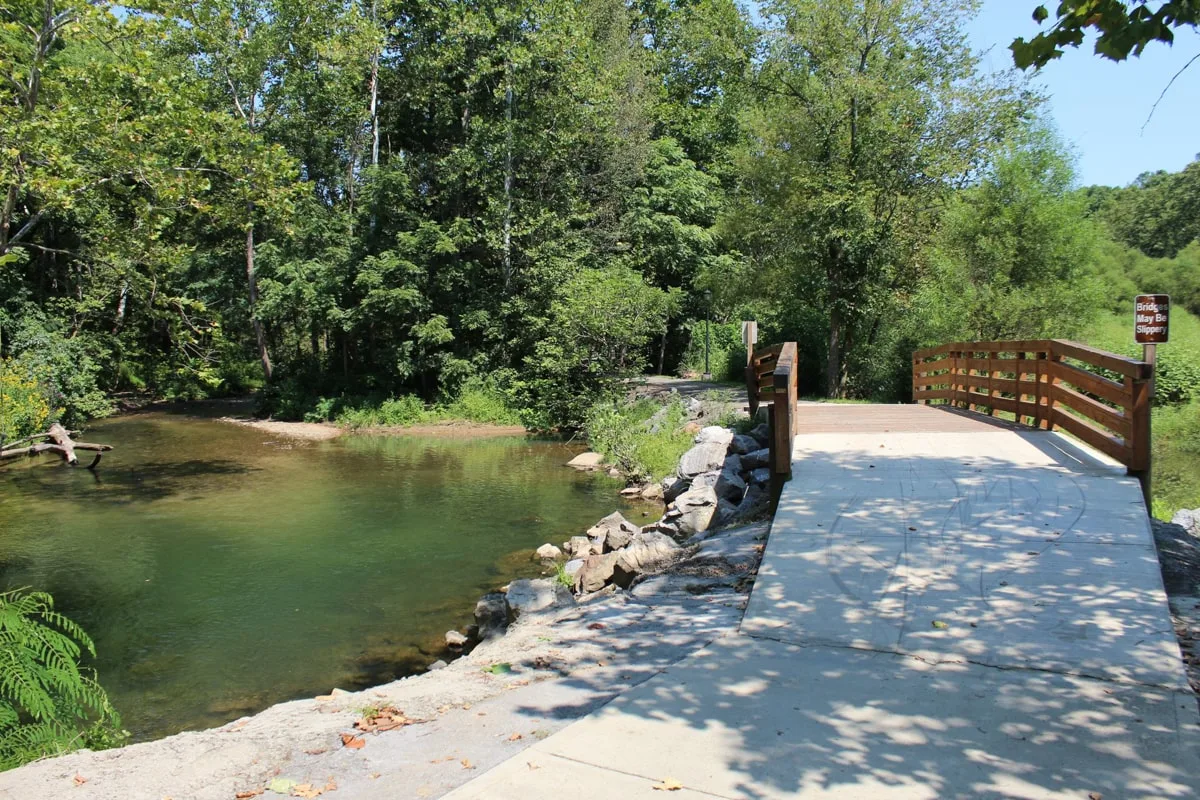 The Erwin Linear Trail or the Erwin Greenway runs along North Indian Creek and the Nolichucky River and is over 4 miles of paved pathway.
This Greenway is great for those looking to walk their dog, go jogging, biking, or simply walk while enjoying nature.
12. Go Camping at Nolichucky Gorge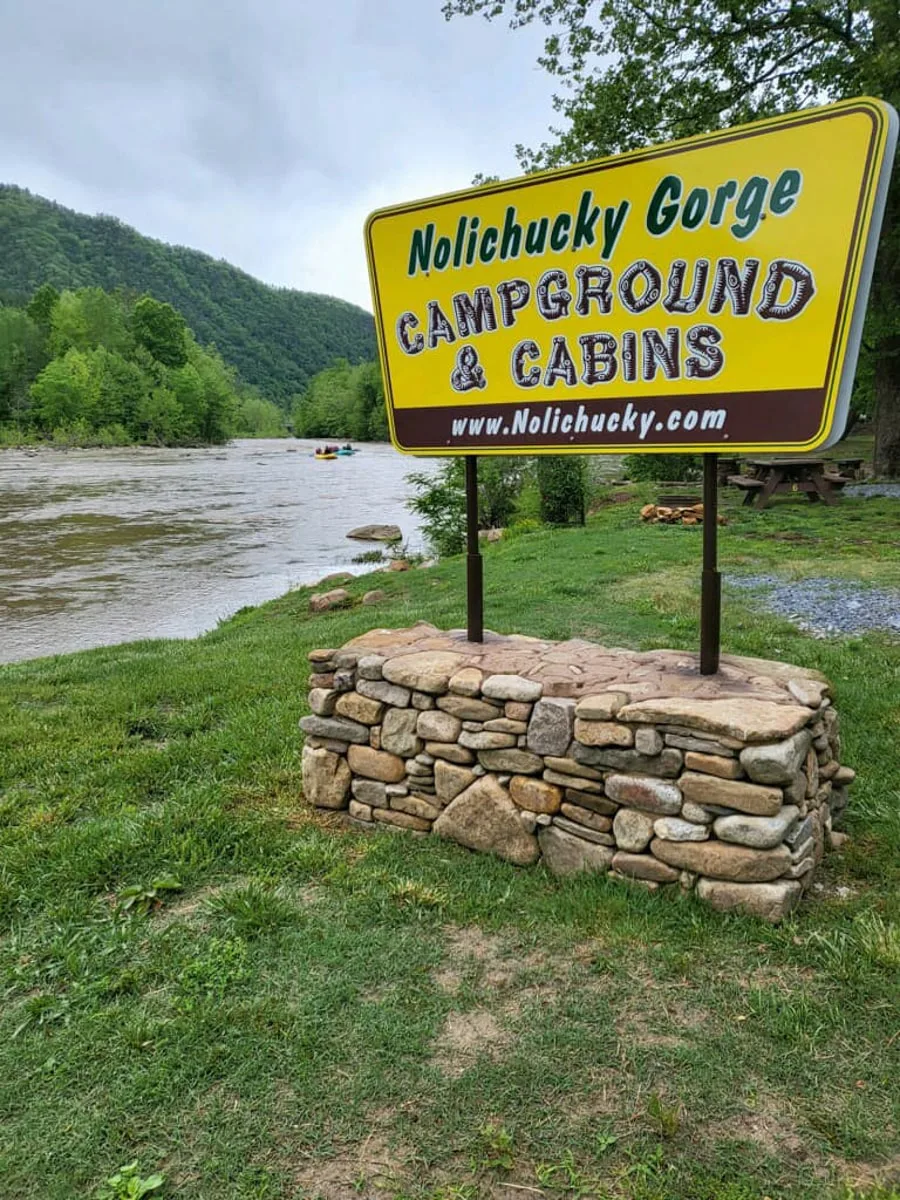 The Nolichucky Gorge is a beautiful area to go camping in the Cherokee National Forest and along the Nolichucky River.
This campground offers great spots for tent and RV camping, with some lots overlooking the river. You can also rent a cabin, ranging from $60-$75 per night and sleeping up to 4 people.
Keep in mind that the cabins do not include sheets and blankets — don't forget to bring your own!
Also See: 9 Best Campgrounds Near Johnson City for Your Next Outdoor Adventure
13. Eat Lunch at Clinchfield Sub Station
Clinchfield Sub Station is a popular spot to get lunch or dinner near downtown Erwin. This sub station obtained its name from the Clinchfiled Railroad that carried coal through the Appalachian Mountains.
Food Categories include hot subs, cold subs, sandwiches, burgers, and more. A couple of their popular sandwiches include the Philly Steak, Turkey Bacon Ranch Sub, and the Club Sandwich.
This restaurant was also nominated for Best Burger in the Tri-Cities. What do you think? Do you think they have one of the best burgers in the Tri-Cities?
You may also like: 7 Best Things to Do in the Historic Town of Jonesborough
What do you think about Erwin? What other fun activities do you recommend while visiting this town? Let us know in the comments!
Save and PIN this post for later