You already know Music City is a food paradise, with countless great restaurants, bars, and coffee shops, but what about the best food trucks in Nashville?
This city knows how to rock out, how to party, and most importantly (at least to us…), how to eat!
Truly, Nashville is a fantastic destination for so many reasons, and its casual eats — Nashville food trucks especially — are near the top of that list.
You'll find every imaginable type of truck here, with cuisine from several countries, cultures, and backgrounds.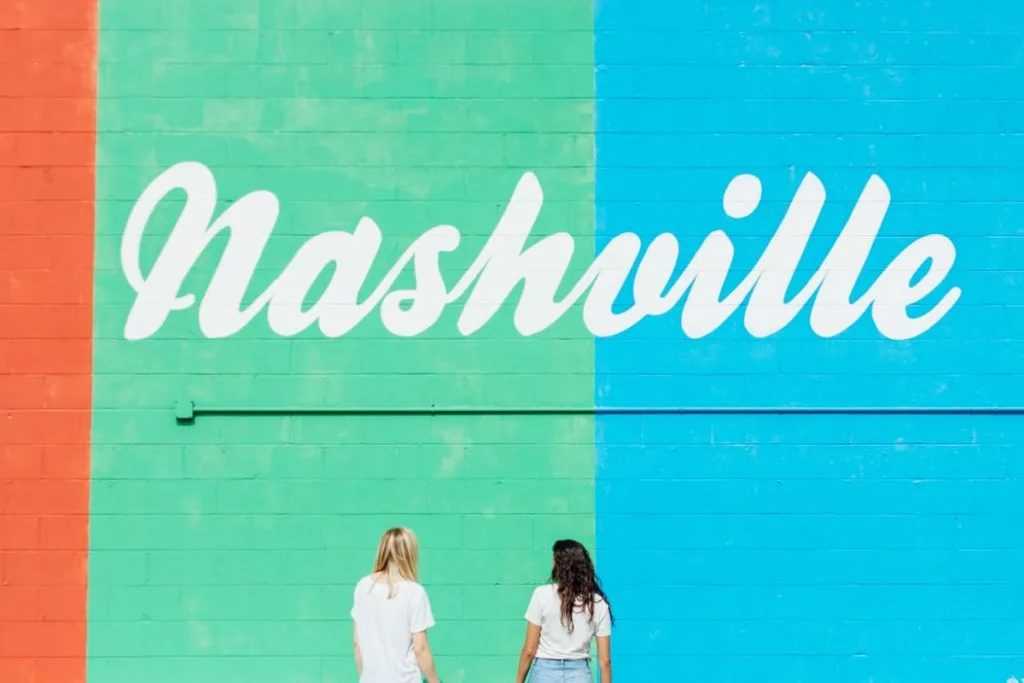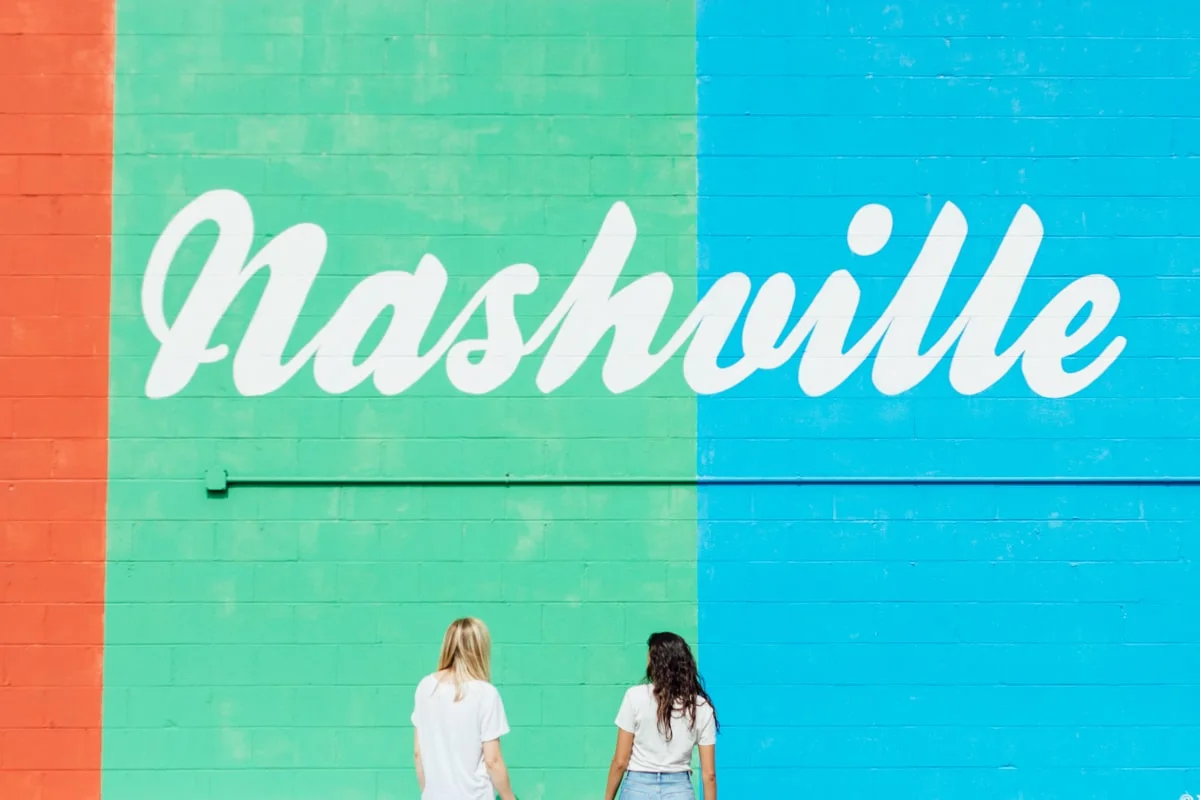 From unique twists on your favorite meals to some crazy things you've never heard of, here's a look at 14 of the best food trucks in Nashville.
Grab your appetite, and let's dive in!
Best Food Trucks in Nashville, TN
Before we talk about individual standouts, we have to mention Street Eats.
This weekly event brings up over 20 Nashville food trucks downtown.
Every Thursday from 11-2, find these Nashville food trucks lining Deaderick St. between 4th and 5th Avenue.
As a bonus, you can walk to several parks nearby to eat your lunch!
1. Hurt's Hot Chicken
Known for: Hot chicken and catfish with customizable spice levels
Typically at the Dollar General in Hermitage at 3288 S. Mt. Juliet Rd.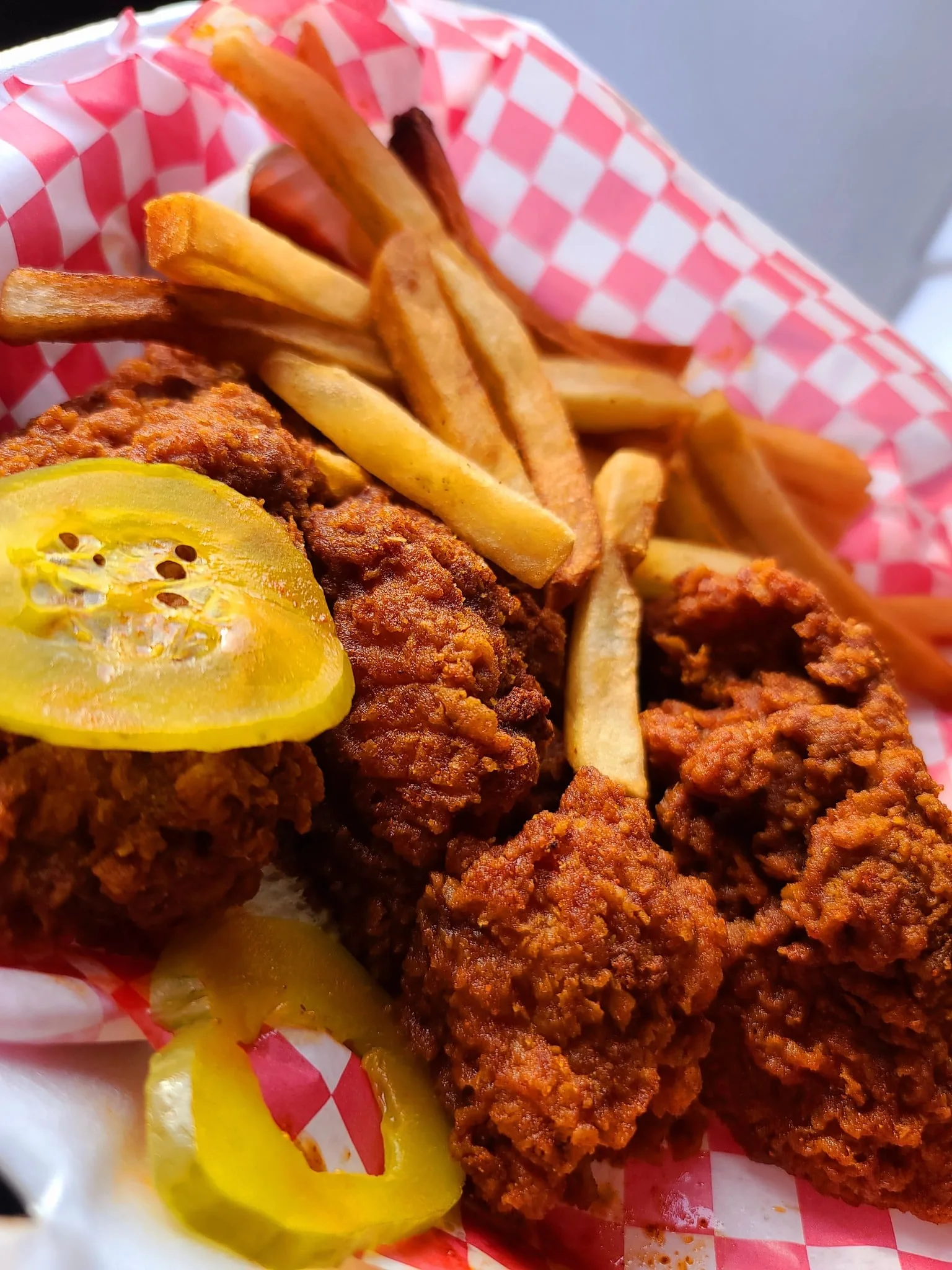 When it comes to food in general, Nashville Hot Chicken is arguably the city's most iconic meal.
Hurt's Hot Chicken knows how to bring the good kind of pain, with flavorful chicken that packs a punch.
What really sets Hurt's apart is that you can choose your own spice level with 5 different heat choices — Flavor Hurt (no heat), Baby Hurt (mild), Little Hurt (Medium), Big Hurt (Hot), and Butt Hurt (Extra Hot).
The chicken comes as a 3-tender meal or what Hurt's is most known for, a Nashville take on the gyro. The gyro includes chopped tenders, "Boss Sauce," pickles, and feta cheese on a gluten-free pita.
Other unique options include hot catfish or shrimp, and the cheesy chicken fries are a must, as well.
2. Taste of Aloha
Known for: Hawaiian "kine grindz" (good food!)
At The Truck Stop (229 Donelson Pike, near the airport) on Mondays; otherwise check their real-time schedule on Facebook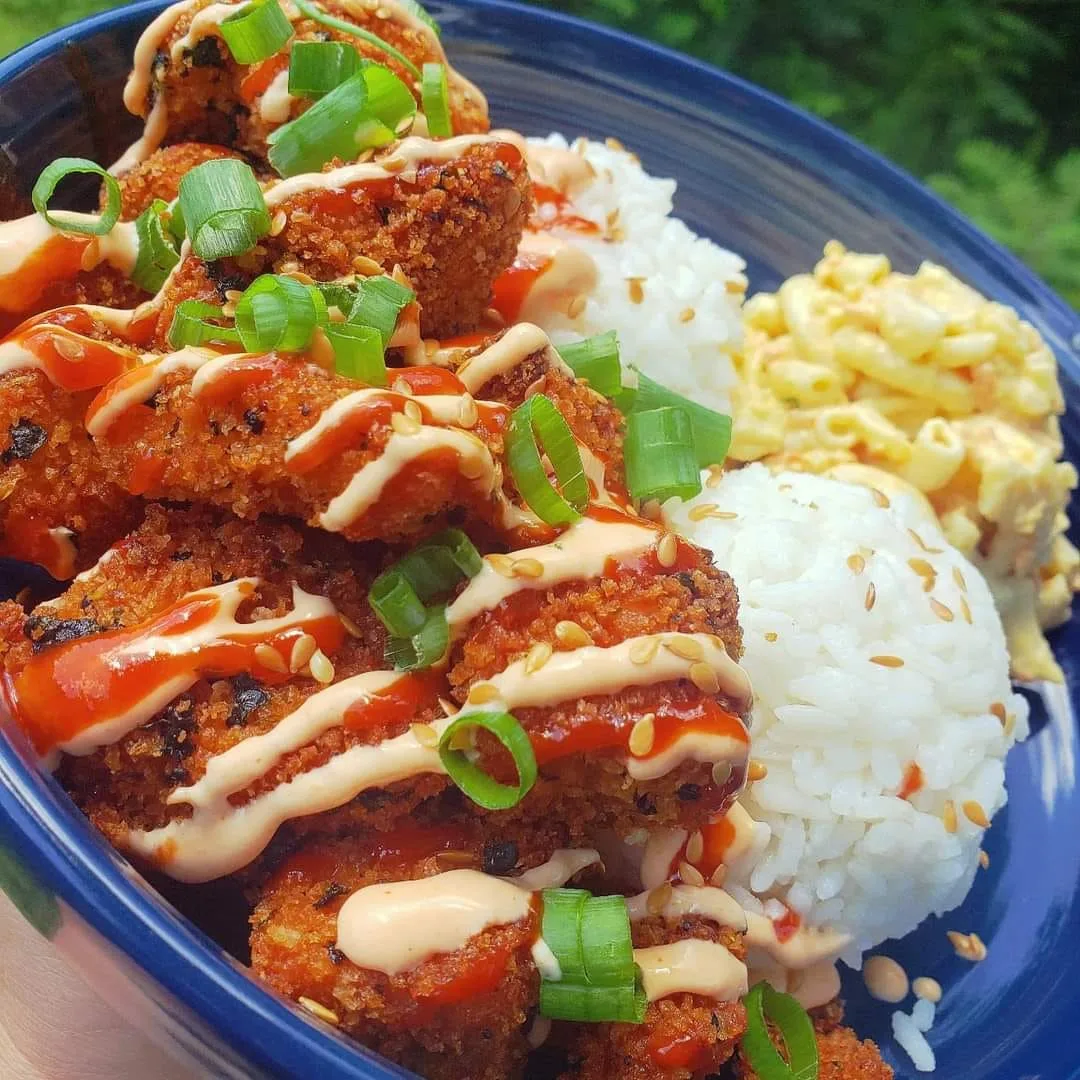 While you can find poke bowls pretty much anywhere these days, many other types of Hawaiian cuisine are more difficult to come by.
Or they were, anyway.
Taste of Aloha does a great job of bringing some of those Pacific Island classics right to Nashville. Think Spam fried rice, manapuas (Hawaiian-style steamed pork buns), Huli Huli chicken, and of course, Loco Moco.
This Nashville food truck has a huge menu with a little bit of everything, so if you're not familiar with Hawaiian food or feeling overwhelmed, don't worry! You're sure to find something you'll love.
A husband and wife duo run Taste of Aloha, and their son often helps them. We love supporting small family businesses, and it's just the icing on the cake that this one happens to be one of the best food trucks in Nashville!
3. Hoss' Loaded Burgers
Known for: "Juicy Lucy" stuffed cheeseburgers
The truck moves frequently; text 'BURGER' to 88000 for its location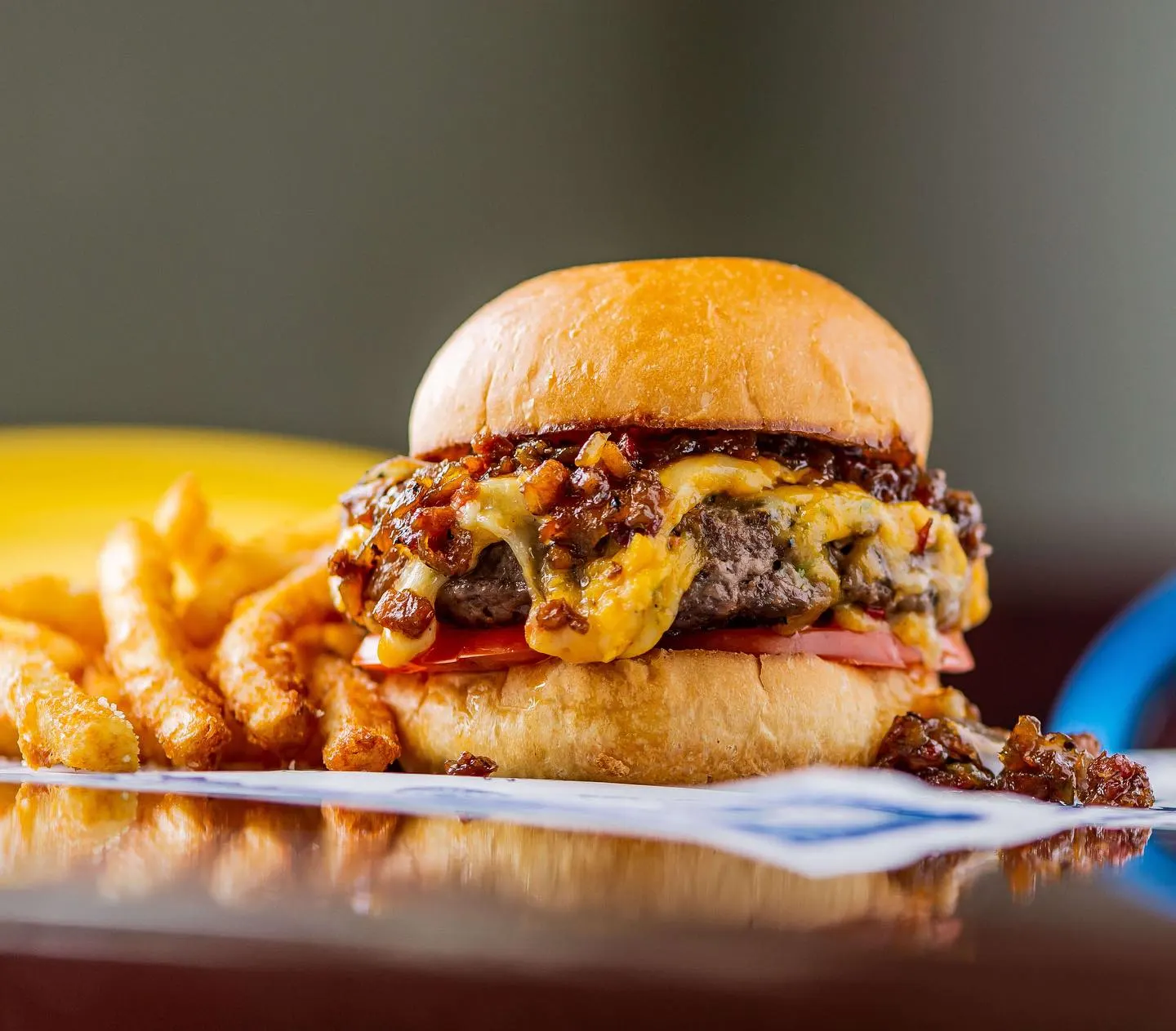 When you're feeling really hungry, track down Hoss' Loaded Burgers truck for one of the best burgers around.
These aren't just any burgers.
On the contrary, they're stuffed with cheese and made with 100% local beef. This type of burger is known as a "Juicy Lucy," which is a Minneapolis staple.
Each stuffed burger creation has a different kind of cheese and toppings. For example, the Old Timer is a traditional burger stuffed with cheddar; while the Red, White, and Blue is stuffed with blue cheese and topped with wing sauce and ranch.
You know Hoss' is one of the best food trucks in Nashville, because it's been serving the city for over a decade. They also have a permanent brick-and-mortar restaurant in Nolensville.
4. The Grilled Cheeserie
Known for: Fancy and unusual twists on the classic grilled cheese sammie
Location changes daily; check the weekly schedule online
If a Hossburger isn't enough cheese for you, then check out The Grilled Cheeserie.
It was one of the very first Nashville food trucks, and it serves incredible, unique "melts" that leave you wanting more. For proof, just look at the perpetual lines!
Some of the unique melt options include pimento mac & cheese, a pizza melt, and a cheesy birria melt.
Patrons can also build their own melt, with choice of bread, cheese, protein, and extras.
For an alternative to sandwiches, you can lose yourself in a bowl of mac & cheese creations, such as spinach artichoke mac, buffalo mac, and French onion mac. Like the sammies, you can also make your own mac.
🍺 Also Read: 8 of the Best Breweries in Nashville for Craft Beer Lovers
5. King Tut's
Known for: Family-style Mediterranean food
King Tut's has a permanent location at 3716 Nolensville Pk.
The food at King Tut's is the result of family recipes that originated in Egypt's Nile Valley, that were then perfected in the restaurant scenes of Cairo and NYC.
Fittingly, the truck's slogan is, "Mediterranean fare with New York flair."
Today, the menu features Egyptian classics made like crispy falafel, grilled lamb gyros, hummus, shawarma, and more.
While King Tut's food truck is actually stationary, it still has a quintessential Nashville food truck vibe.
Plus, they built an awesome covered patio where you can sit and enjoy your meal.
6. Buns on the Run
Known for: Elaborate flavored cinnamon buns and burgers
Follow Buns on the Run on social media or call (615) 601-1BUN to find out where they are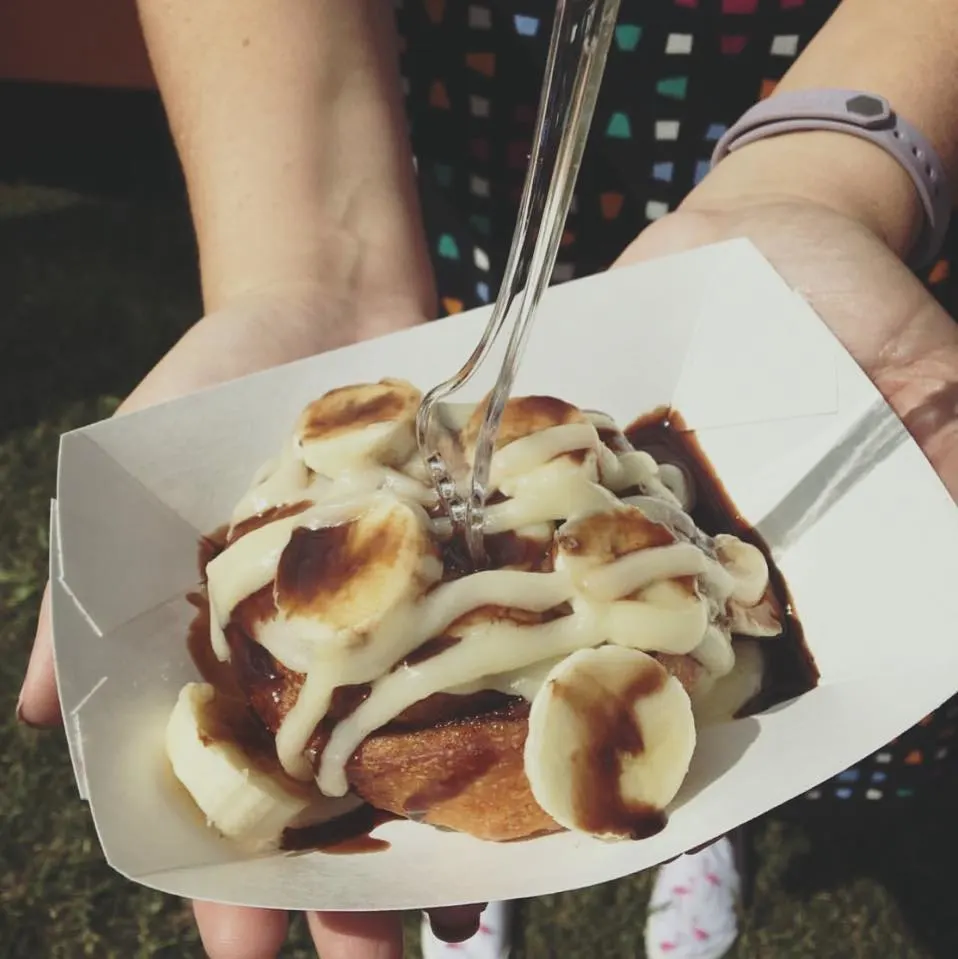 Whether you're craving sweet or savory, Buns on the Run has some of the best buns around.
This truck puts a unique twist on typical foods that involve buns, by making it the center of attention. After all, everyone knows a good bun can make or break a burger!
Don't miss the fresh-baked-daily cinnamon buns. These aren't your grandma's cinnamon buns, either. Signature buns include strawberry, peach, caramel, pecan, and chocolate banana.
In addition, if you say "RUN IT" at the window, your bun will come loaded with icing and toppings!
If you're craving something more substantial, get a 100% Angus burger. Again, the freshly-made buns steal the show.
Buns on the Run also has a killer veggie burger, a grilled chicken burger, a Memphis-style burger, and hot dogs.
7. Phat Pizza
Known for: Simple but expertly-made flatbread pizzas
Moves all over the city; follow the Facebook page for updates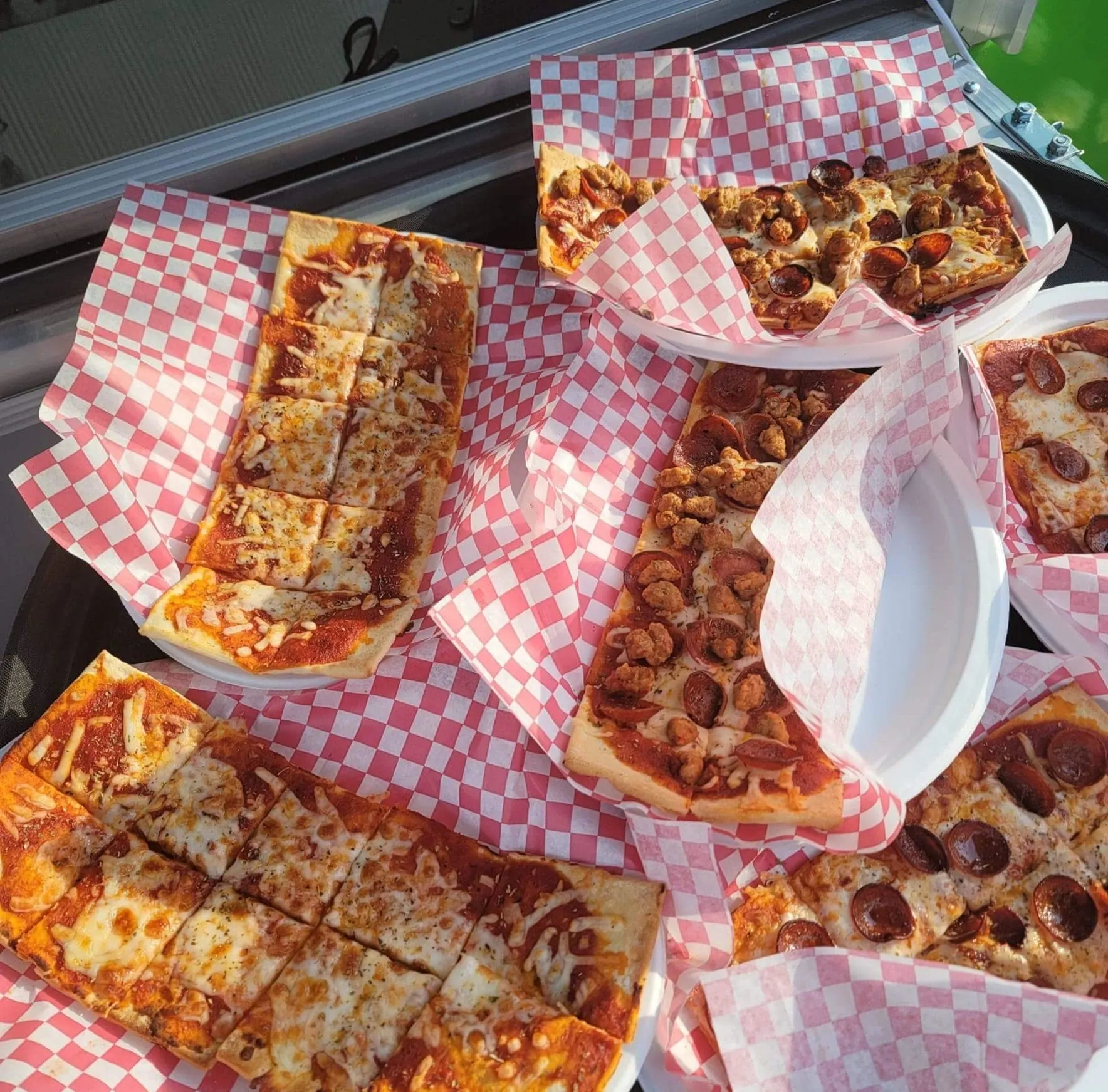 If gourmet flatbread pizzas sound like they'd hit the spot, then head to Phat Pizza.
The neon green trailer stands out in a crowd of other best food trucks in Nashville, and the food does the same.
Phat Pizza has all the classics, such as cheese, sausage, and pepperoni, but lots of people seek the truck out just for their special creations. Try a Nashville Hot Chicken pizza, for example. Occasionally, the truck also has specialty mac & cheese on offer, which makes the perfect appetizer.
As a major bonus, Phat Pizza is veteran-owned.
Looking for more restaurants in Nashville? Also Read: 18 Best Restaurants in Nashville (Delectable Places to Eat)
8. Califarmia
Known for: California farm-fresh fusion cuisine
At the Franklin Farmers' Market every Saturday and rotating other locations in Nashville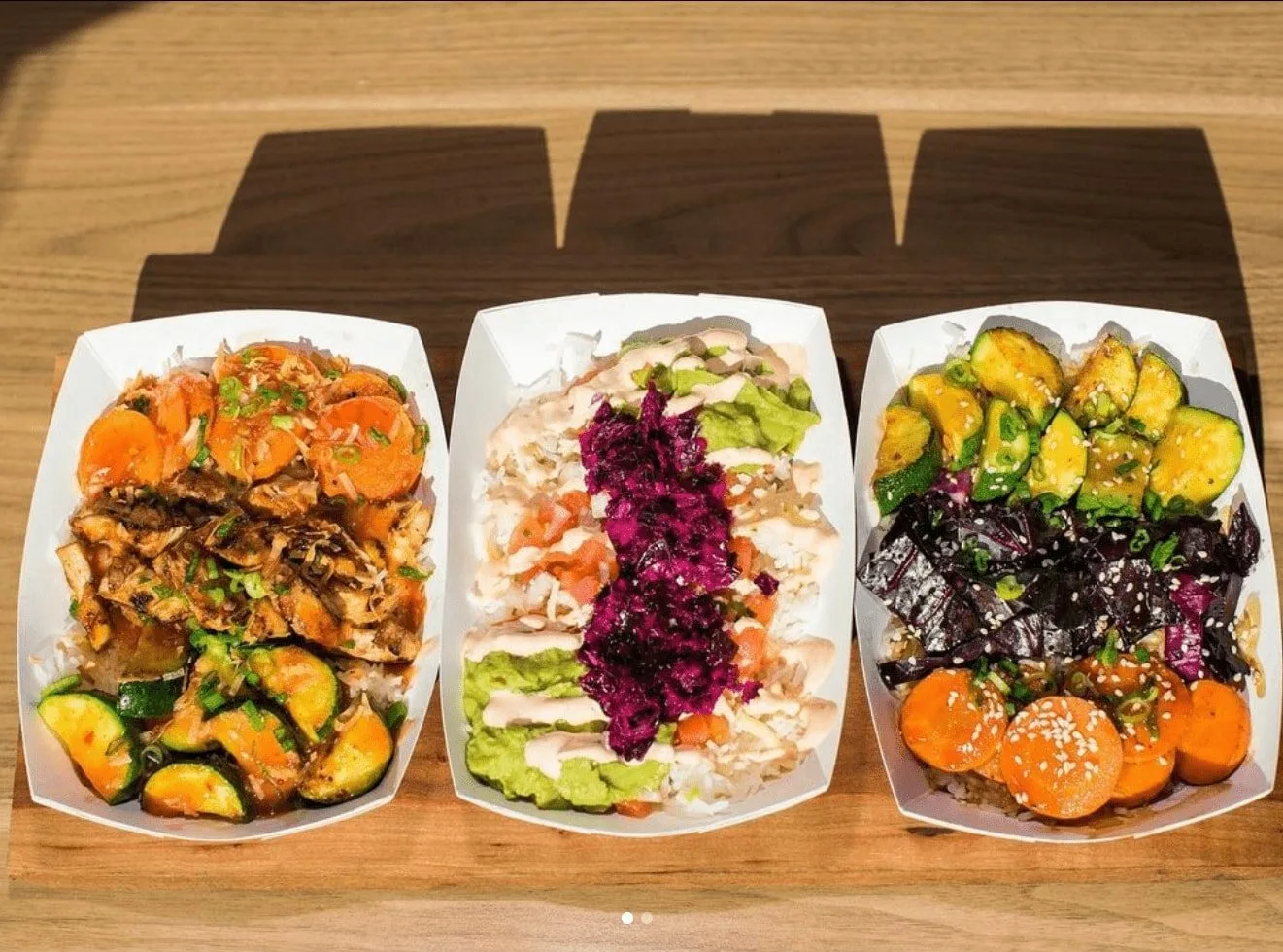 A unique "farm-to-truck" concept among Nashville food trucks, Califarmia brings its SoCal roots to Tennessee.
The fusion menu features farm-fresh local ingredients with American, Latin, and Asian influences.
For example, choose from the Califarmia Burrito, Teriyaki Chicken Bowl, Bang Bang Bowl, or Jalapeño Cheddar Grits. Their made-from-scratch guacamole is a must, as well!
Notably, if you check Califarmia out at the Franklin Farmers' Market, you'll get to order from the brunch menu.
9. Bob's Fish Fry
Known for: Texas-style fried catfish
Regularly at Street Eats on Thursdays; otherwise check the online schedule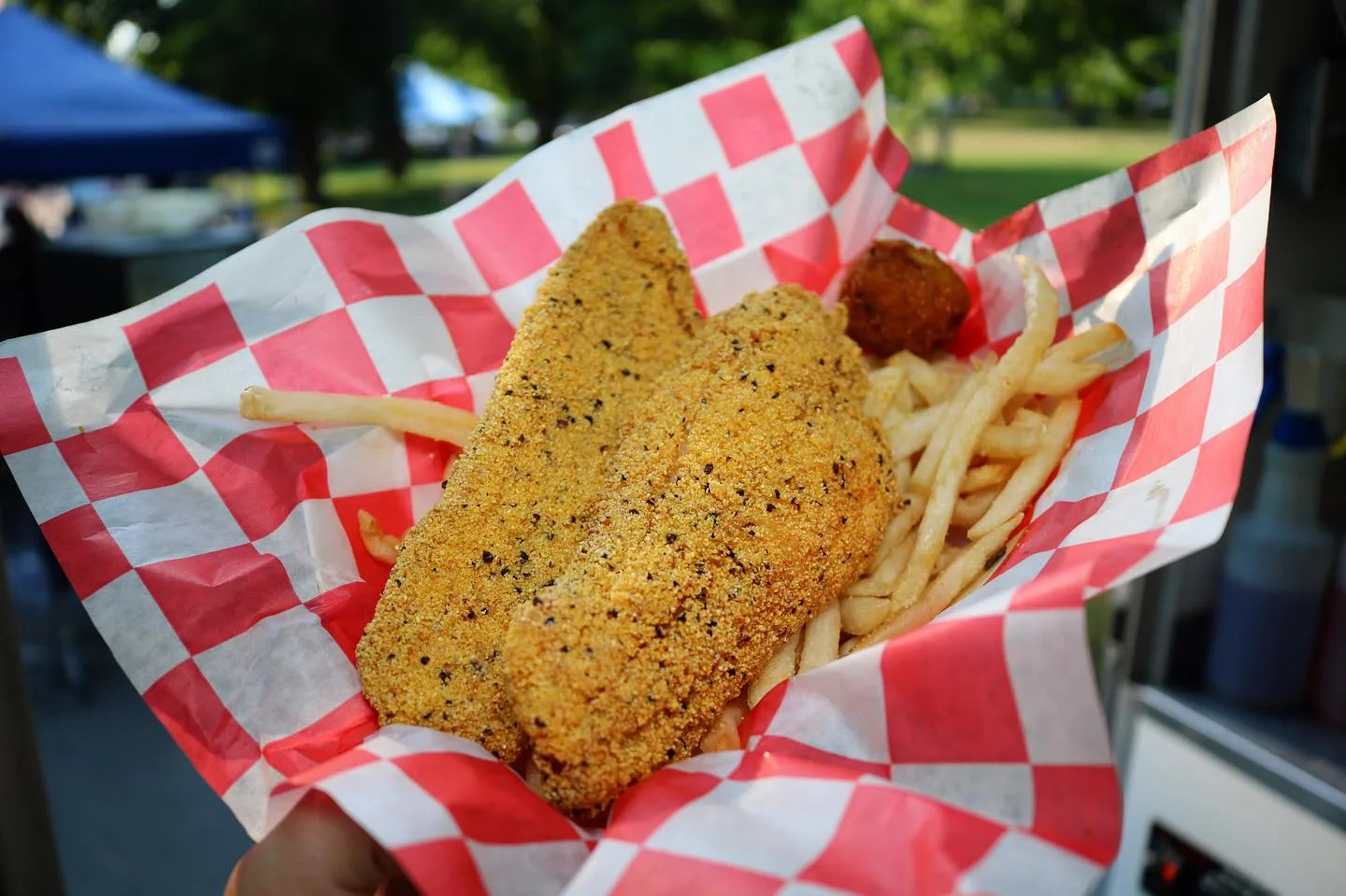 Few things are as quintessentially Southern as catfish, and Bob's Fish Fry has perfected it.
Bob was actually the man who started it all, and today, his son Tony serves his legendary fried fish all over Music City. The recipe hasn't changed since 1973, so you KNOW it's good!
Try the delicious fried catfish as a traditional fish & chips meal, as a fish sandwich, or in fish tacos. However you get it, you'll quickly see why Bob's is widely regarded as one of the best food trucks in Nashville!
Come hungry, because you're going to want to try the jalapeno hush puppies and banana pudding.
☕️ Need some Caffeine? Try this list of 11 Best Coffee Shops in Nashville
10. Cousins Maine Lobster
Known for: New England-style lobster rolls
New locations daily; check the online schedule for current updates
Although Cousins Maine Lobster isn't specific to Music City (they have trucks all over the country), it's still widely considered one of the best food trucks in Nashville.
Filling the void of authentic New England seafood, Cousins offers both Maine and Connecticut-style lobster rolls.
The chilled Maine roll is served with mayo, while the Connecticut roll is served warm with butter and lemon. Try both, then decide for yourself which you prefer!
The truck also has a lobster tail and tater tot plate, lobster bisque, New England clam chowder, and lobster grilled cheese.
11. Steaming Goat
Known for: Unique steamed sandwiches
Location/hours
The Steaming Goat offers a New Jersey-style take on steamed sandwiches, which have become wildly popular in Knoxville and East Tennessee.
Owner Jeff Romstedt has about 200 steamed sammies in his arsenal, so the truck menu changes constantly.
It's hard to pick a favorite, but we always go for The Titan when we see it, which has smoked sausage and cheddar jack, spinach, peppers, onions, barbecue sauce, and chipotle crema.
In addition to the crave-worthy sandwiches, Steaming Goat makes awesome loaded quesadillas. Take a look at the daily offerings online, where you can also pre-order your sandwich.
That's right, another especially unique thing that sets Steaming Goat apart as one of the best Nashville food trucks is that they offer pre-orders. All the details are on the website, including where to find the truck each day.
12. Chivanada
Known for: Gluten-free Colombian empanadas and fried plantains
Frequently at Basement East and the 12 South Farmers' Market, but the schedule shows other stops
For the owners of Chivanada, feeling homesick drove them to make even better empanadas than they ate while growing up in Colombia.
While the empanadas are the obvious star of the menu, the truck serves other Colombian favorites, as well.
You'll find classic beef, chicken, cheese, and potato empanadas, as well as more adventurous options such as lentil or mushroom. Many people think the traditional sides are just as good, including yuca fries and patacones (fried plantains).
Local tip: get the chocolate queso…with cheese. Just trust us.
Wash it all down with an agua de panela, which is sugarcane and lime tea. The vibe is also *chef's kiss*, with salsa music and a friendly crew.
In addition, everything on the menu is gluten-free!
13. Chang Noi Thai-Lao
Known for: Delicious Thai and Laotian food and extremely friendly service
Constantly moving locations; keep your eyes on their Facebook page for regular updates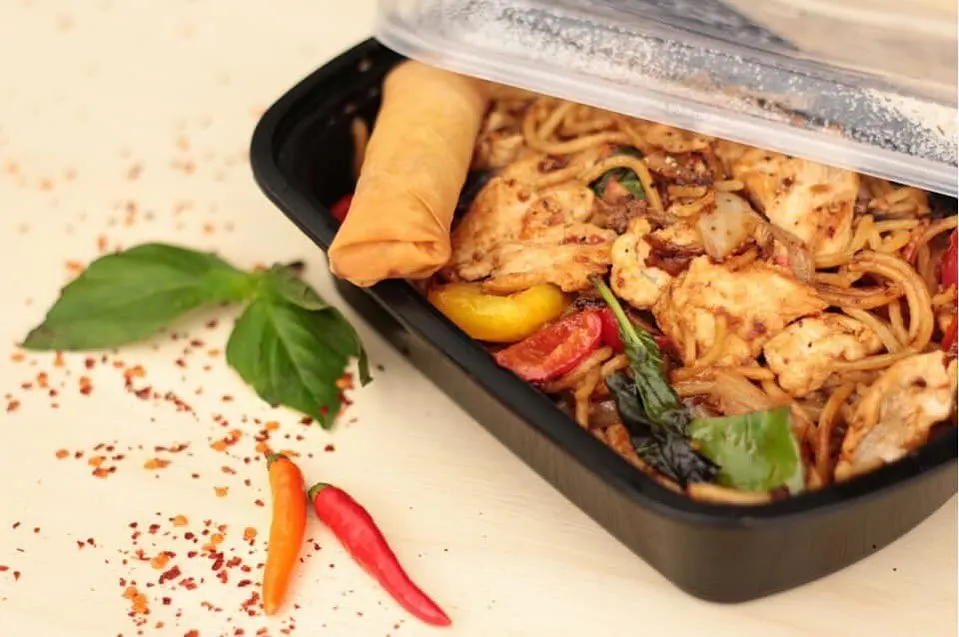 Officially, Chang-Noi is a Thai-Lao fusion food truck. However, literally everything is fantastic. Everything!
The Drunken Noodles seem to be the local favorite, and best of all, you can customize the spice level.
Also, you can't go wrong with the Asian Taco, Fried Pancake, or Thai Tea.
Like the Steaming Goat, Chang Noi offers pre-orders. Check out their Facebook updates for details, but typically, you can count on a morning announcement for pre-orders that evening. No more stressing over a truck running out of food!
14. Mojo Cookie Dough and Creamery
Known for: Loaded ice cream sandwiches
Rotating locations around the city; check the online schedule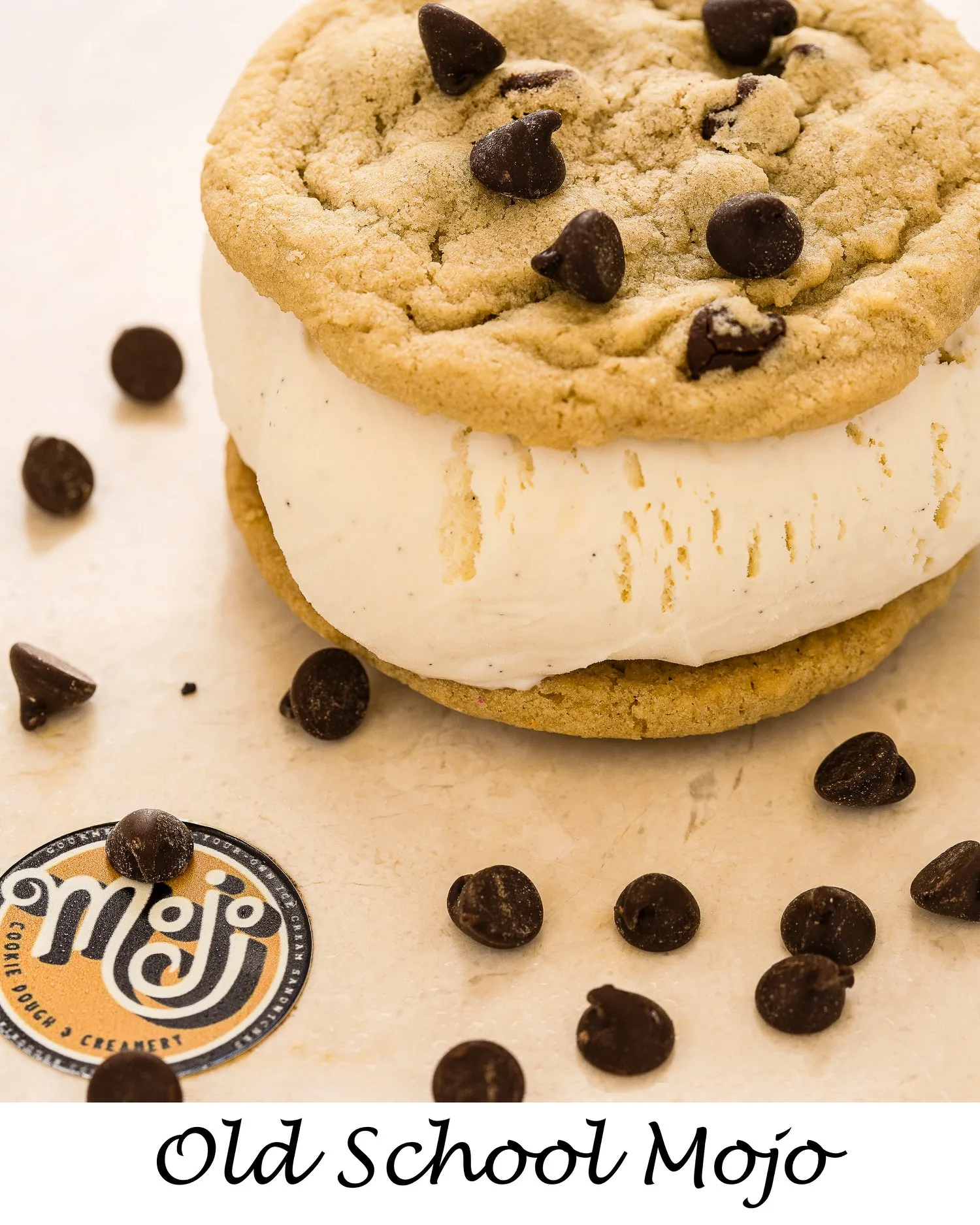 For those times when you have an incurable sweet tooth, seek out Mojo Cookie Dough and Creamery.
Everyone knows cookies and ice cream are delicious on their own, but they're even better when you combine them!
Mojo serves over-the-top ice cream sandwiches with fresh-baked cookies, high-quality ice cream, and a variety of toppings. Better yet, they make the sammies fresh to order!
If you don't find something you love on the Signatures menu— trust us, you will.
You can also make your own custom creation. But seriously, who wouldn't love cookies & cream ice cream sandwiches between cookies & cream cookies, with crushed Oreos, white chocolate chips, and chocolate sauce?!
Mojo's also has floats and, in addition, you can get any of their ice creams without the sandwich.
>> You may also like: 17 Fun & Historic Things to Do in Franklin, Tennessee <<
📌 PIN FOR LATER