If you're looking for things to do in Cookeville, TN then check out our list of best things to do!
This small town is a hidden gem nestled in the heart of the Volunteer State, just waiting to be discovered. Don't let its small size deter you, though — Cookeville packs a tremendous punch!
From breathtaking natural landscapes (if you enjoy chasing waterfalls, you'll be in heaven here!) to vibrant cultural experiences, Cookeville offers activities that cater to all interests and ages.
Check out these Cozy Cabins — great for any visit to Cookeville!
Whether you're a nature enthusiast, a history buff, a foodie, or an art lover, this charming city has something special in store for you.
Keep reading to learn about the 15 best things to do in Cookeville!
Best Things to Do in Cookeville
1. Day-trip to Cummins Falls State Park
One of the absolute best things to do in Cookeville is explore the natural wonders of Cummins Falls State Park, which is just nine miles north.
The park's namesake falls are its star attraction — cascading 75 feet over several tiers of rock ledges. Although it certainly isn't the tallest waterfall in Tennessee, it is the eighth largest waterfall by volume.
What really sets Cummins Falls State Park apart, however, is the unique opportunity to wade and swim in the refreshing water at the base of the falls.
It's a cool, inviting oasis that makes a perfect swimming hole!
Hiking to the falls is an adventure in itself, leading you through lush forests, across streams, and over rocky terrain. One of the most popular routes is 2.5 miles round-trip, combining the easy Falls Overlook Trail with the moderately difficult Blackburn Fork River Trail (commonly called simply "River Trail").
Note that a $6 permit is required to hike in the gorge (the River Trail).
Permits are per person, and you can purchase them three months in advance up to the day of your hike. If for some reason you can't get one or want a permit-free alternative, the shorter Overlook Trail doesn't require permits.
In addition to the waterfall itself, Cummins Falls State Park offers other activities, including picnicking and fishing the Blackburn Fork Scenic River.
2. Explore Burgess Falls State Park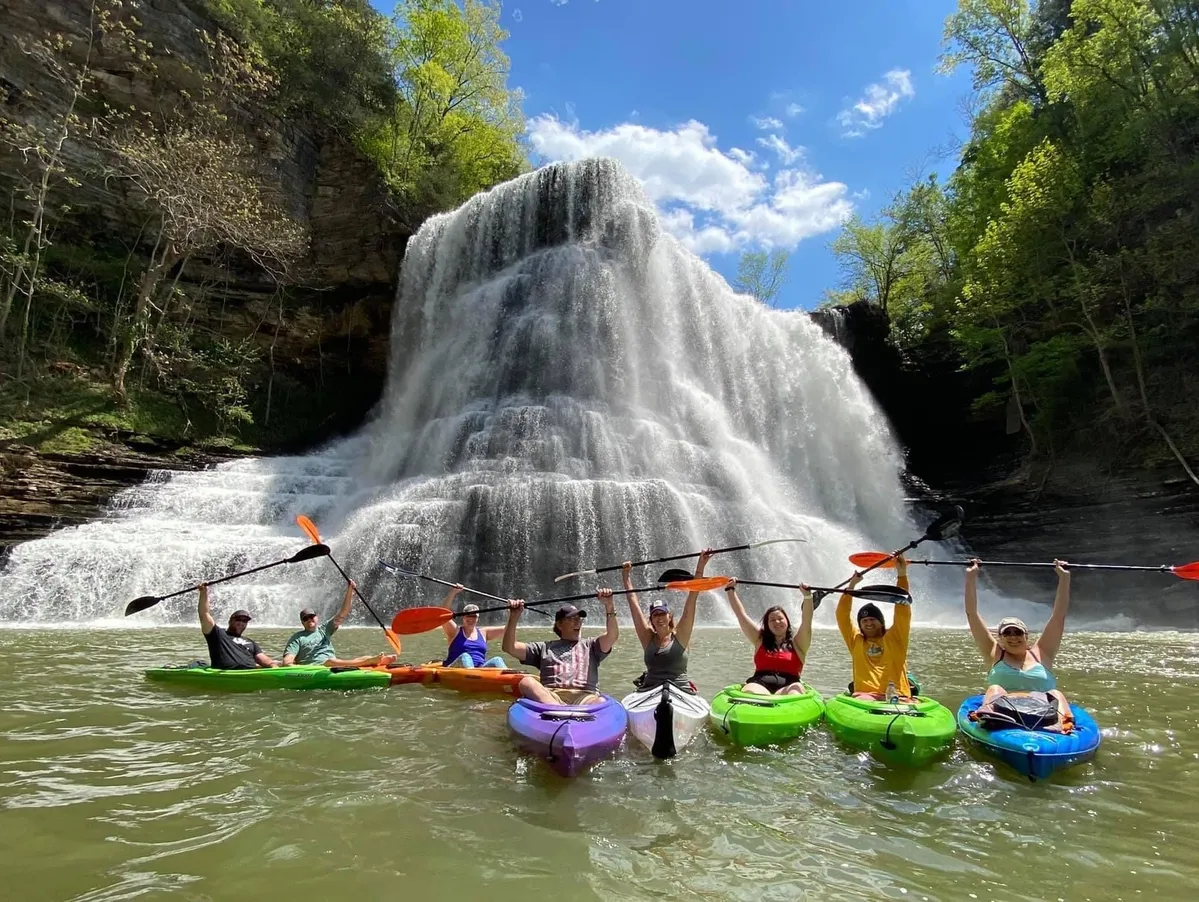 Looking for more waterfalls? On the opposite side of Cookeville (about 13 miles south) lies the equally impressive Burgess Falls State Park.
The area's narrow ridges and sheer bluffs create a gorgeous waterfall, tumbling nearly 250 feet over four individual falls. Hands-down the most impressive, the final (lower) cascade drops 130 feet.
Just like Cummins Falls State Park, hiking is the name of the game here, especially since Burgess Falls doesn't have a designated swimming area.
Two trails access the waterfalls: the River Trail and the Ridge Top Trail:
The River Trail is a slightly more difficult, 1.5-mile round-trip that takes you past all four waterfalls.
Ridge Top Trail is a total of a mile and a bit easier.
One important thing to note is that visitors cannot access the base of the falls from inside the park (neither trail takes you to the gorge). Instead, you must go to Cane Hollow Recreation Area (less than 10 minutes away), where you can rent kayaks or canoes and then paddle to the base of the falls.
However, we suggest taking a kayaking tour with Kayaking Adventures of Tennessee (pictured above).
Another note: the state park manages the Window Cliffs State Natural Area, but the two sites are actually eight miles apart.
3. Sample Spirits at Tennessee Legend Distillery
It's no secret that Tennessee's history is deeply rooted in distilling…i.e.; moonshine.
Learn about it firsthand and say "cheers" to one of the tastiest things to do in Cookeville when you visit Tennessee Legend Distillery.
In addition to producing moonshine (locally known as "shine"), the distillery also makes whiskey, cream liqueur, rum, and other spirits.
Stop in for a sample — or two or three — or sit at the two-sided bar and order a specialty cocktail.
The distillery is also a stop along the official Tennessee Whiskey Trail. Be sure to get your passport stamp during your visit!
4. Sip Craft Brews at Red Silo Brewing Company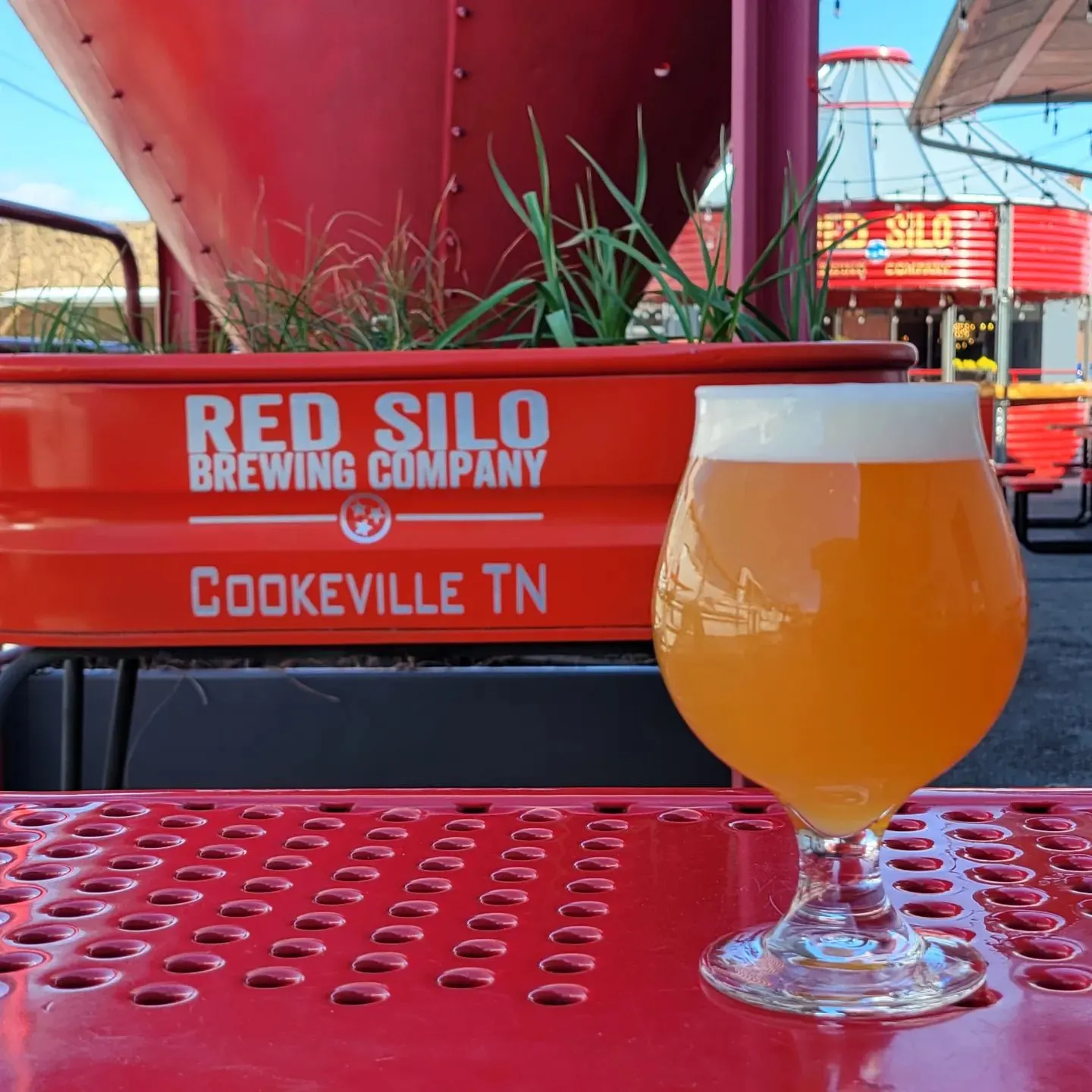 If beer is more your style than the hard stuff, then put Red Silo Brewing at the top of your list of things to do in Cookeville.
Here, passion for craft beer meets a super chill atmosphere and good old-fashioned Southern hospitality. Plus, the brewery features a literal red grain silo, with seating indoors and out.
As you look through reviews, you may notice that several say things along the lines of, "best brewery I've ever been to." The beer selection here really is fantastic, with 30+ craft brews on tap, plus unique sours and seltzers. And for the non-drinkers, there are even house-made sodas.
Sample a flight and settle in to play board games or watch live music. Red Silo also frequently brings in local food trucks.
5. Immerse Yourself in History at the Cookeville Depot Museum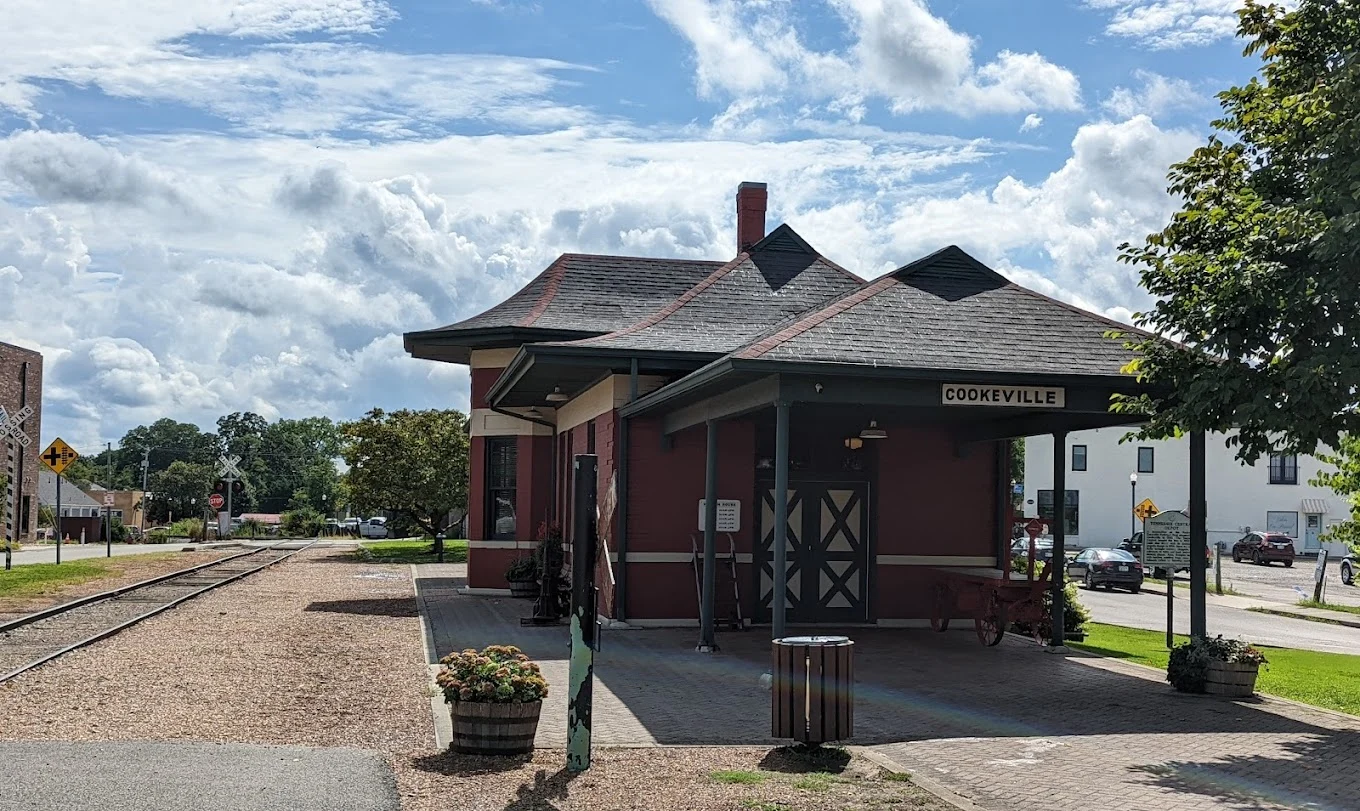 Step back in time at the Cookeville Depot Museum, housed in a meticulously preserved 1909 train depot on the historic west side.
Explore exhibits detailing the town's rich history and, specifically, the role of railroads and the coal industry in shaping it. The museum acts as a window into the past, offering a fascinating glimpse into Cookeville's heritage.
A highlight of the museum is a very impressive collection of vintage train cars, each restored to its former glory. There's also an HO scale replica of the town, circa 1955. Outside, there are a few authentic vintage train cars.
Another highlight? The museum is totally FREE to enjoy!
6. Dogwood Park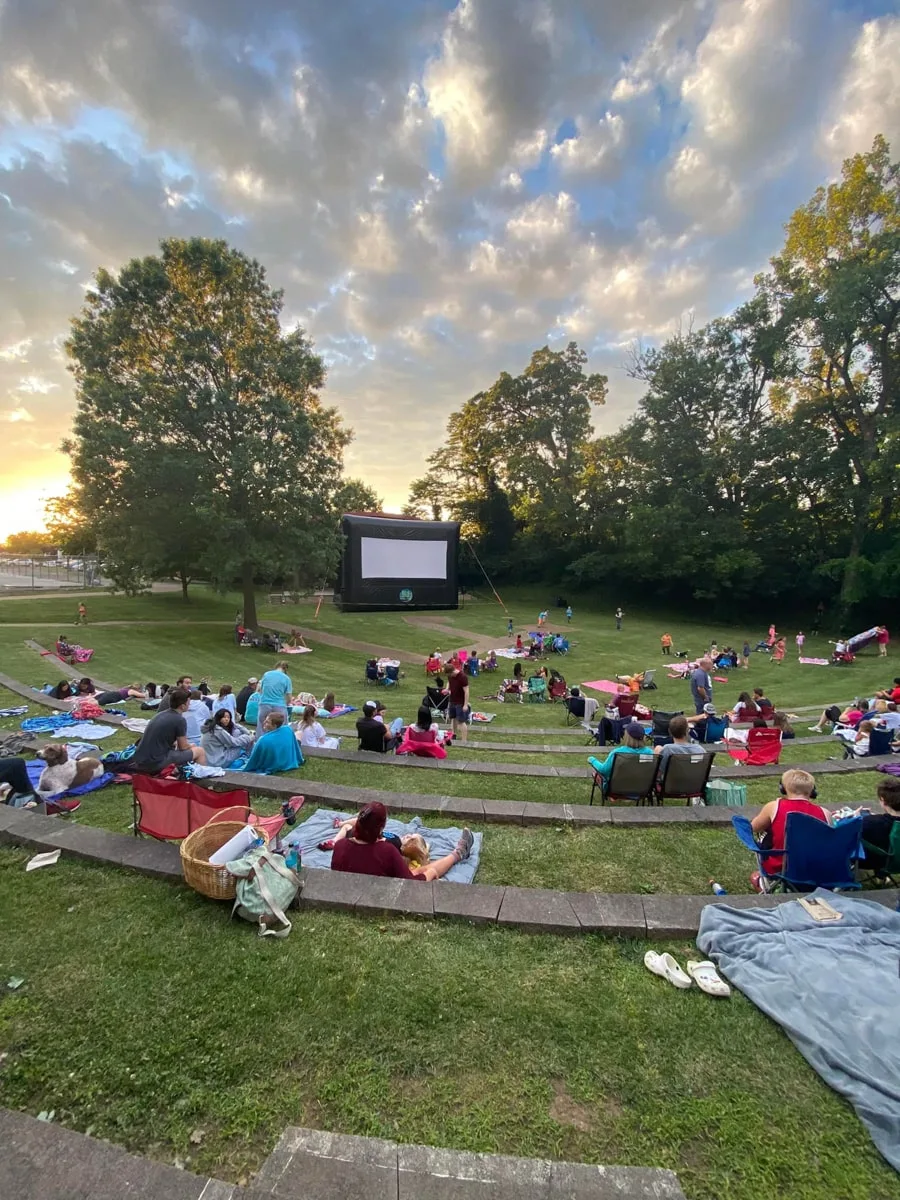 Not-so-tucked away in the heart of the city, Dogwood Park is a true urban oasis.
The lush green space is a must when it comes to things to do in Cookeville, with something to do for everyone.
Walk the park's paths or bring a picnic lunch, or, depending on the time of year, catch a live performance at the outdoor pavilion, or watch a movie.
You can also always walk through the pristine rose gardens.
One particular highlight is the interactive fountain, which operates from April through October.
The park's crown jewel is the Heart of the City Playground, a fully-accessible, inclusive playground. In fact, it's the first of its kind in the entire area!
7. Go Mural Hunting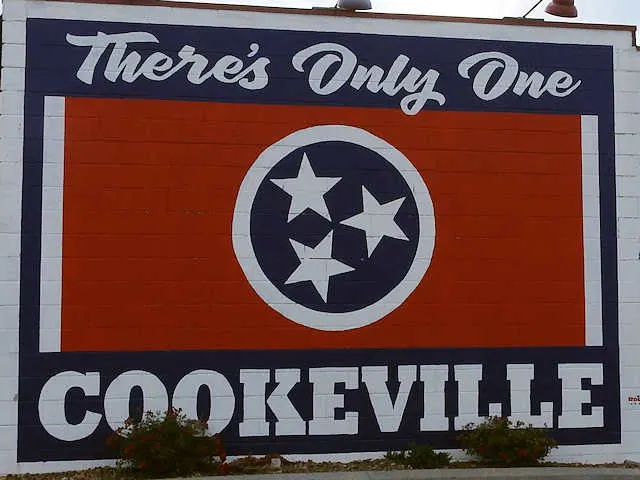 Like Nashville, Cookeville has several murals sprinkled throughout town. One of the best things to do in Cookeville year-round is go on a scavenger hunt looking for them.
There are at least nine, but you may find others that pop up, especially seasonally or for a specific event.
Look for "There's only one Cookeville," "Our Protectors," the "5-cent Coca-Cola" mural, and "Cookeville Proud," to start.
Bonus: although not a mural per se, keep an eye out for the Spokes Sculpture. Several recycled bicycles cover the stone archway, which marks the bike path between Cookeville and Algood. At night, it even has color-changing LED lights!
8. Grab Ice Cream & Coffee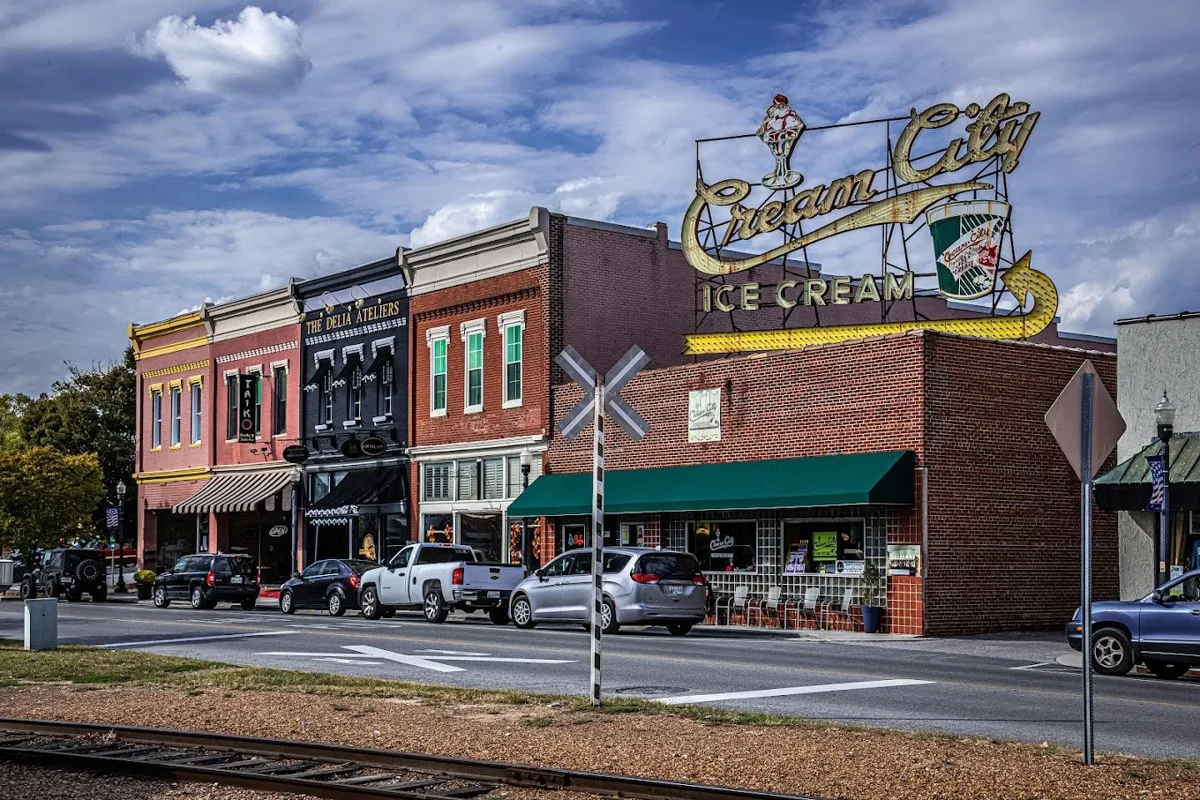 While you're downtown, you can't miss Cream City. And we mean you literally can't miss it — look for the giant retro neon sign on top of the building!
The shop sells delicious ice cream, of course, but tasty coffee drinks as well. You'll find 40+ ice cream flavors, a full espresso menu, and handmade treats, such as waffle cones.
Flavors include a nice mix of both traditional (Cookie Dough and Mint Chocolate Chip) and rotating knock-your-socks-off (Maple Blondie and Black Raspberry Fudge Brownie).
Fun fact: Cream City has called the same building home since 1950, but the business actually dates back to the 1890s. The original building burnt down in a fire.
9. Shop 'Til You Drop at The Market on the Square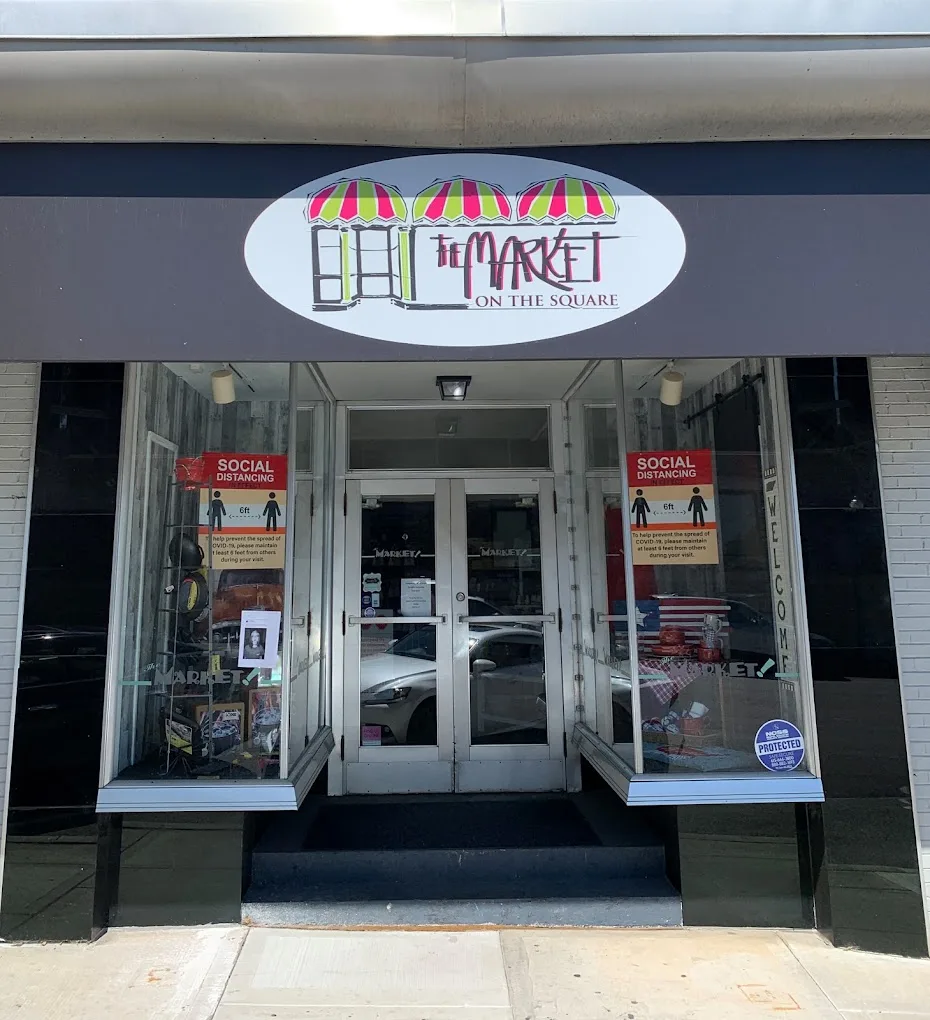 Still sticking with the downtown theme, The Market on the Square is a multi-story shoppers' paradise.
Sitting right on the main town square, the market has been in business for nearly 20 years. It bills itself as a "gift shop and boutique," but truly sells a little of absolutely everything. That's exactly what makes this one of the best things to do in Cookeville!
You'll find kitchen gadgets, jewelry, clothing, even baked goods…something for everyone! Plus, the shop gets new items in every single day, so there's always a new treasure to discover.
10. Escape to City Lake Natural Area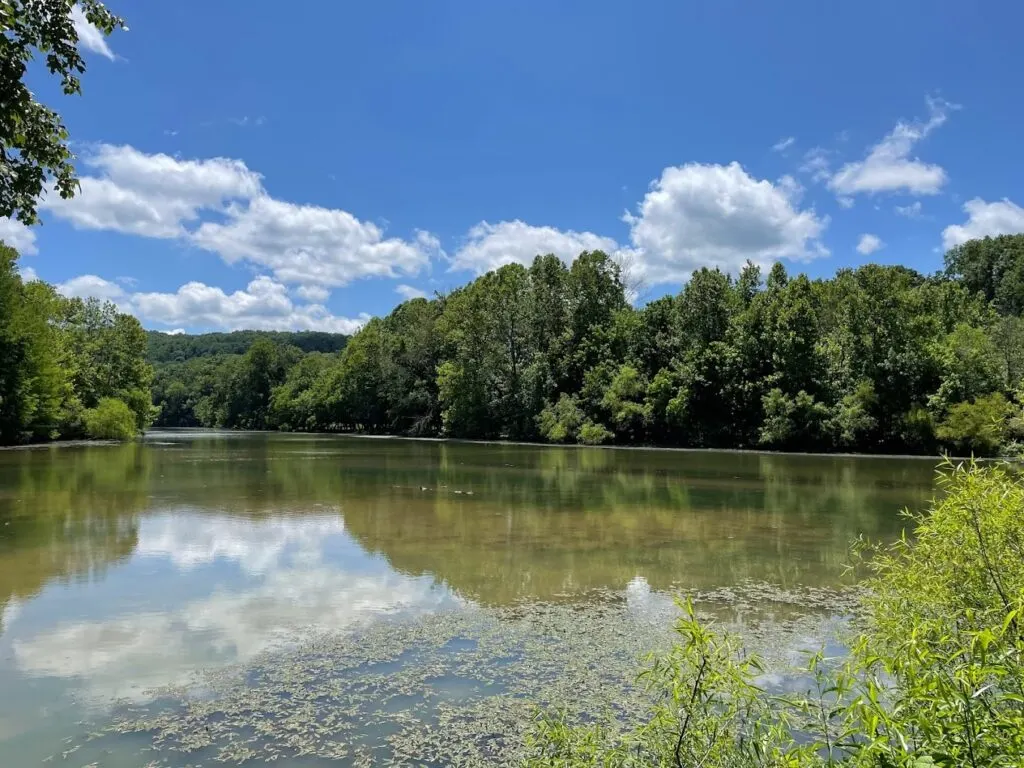 Mere minutes from the heart of Cookeville, you'll find paradise at City Lake Natural Area. Situated on City Lake itself, the recreation area offers hiking, kayaking, and fishing.
Although the lake is small, it's ideal for paddling across in a kayak. The calm waters also make the perfect home for bass, catfish, and bream.
Take the short 0.6-mile hiking trail (round-trip) to see City Lake Falls and the historic remnants of Cookeville's first water treatment plant.
More Hiking >> Explore the 9 Best Hikes Near Nashville
11. Discover Hidden Gems at Vintage and Antique Shops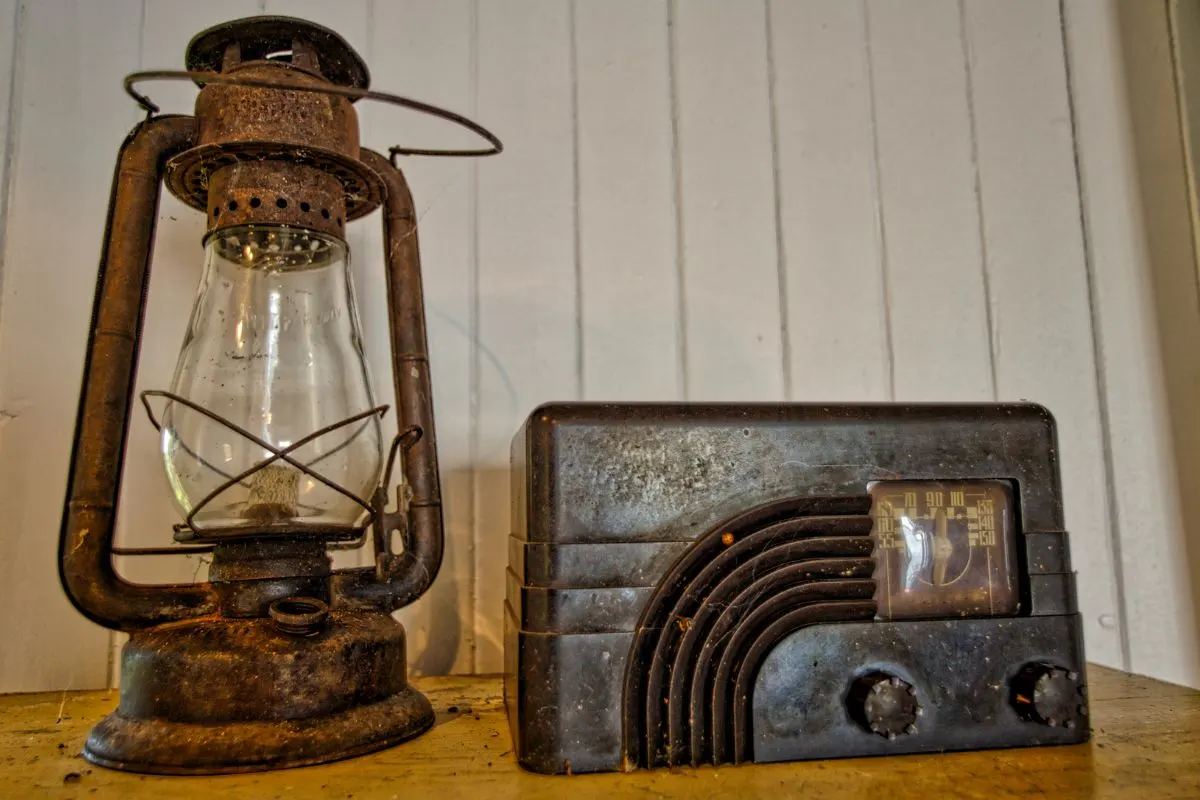 Calling all treasure hunters! It should come as no surprise that one of the best things to do in Cookeville is browse the many antique shops. After all, the city sits right along a historic route between Knoxville and Nashville!
Each of the local shops brims with unique finds, and the best part is that inventory constantly changes.
From retro clothing to antique furniture and quirky collectibles, you're bound to stumble upon something that sparks joy and nostalgia…and that you just have to have!
Spend a leisurely day uncovering one-of-a-kind treasures at these Cookeville shops. Three are even part of the official Tennessee Antique Trail:
Cookeville Antique Mall
Jones Antiques (AKA "The Bunker")
Rarebookster
12. Soak Up the Sun at Cane Creek Park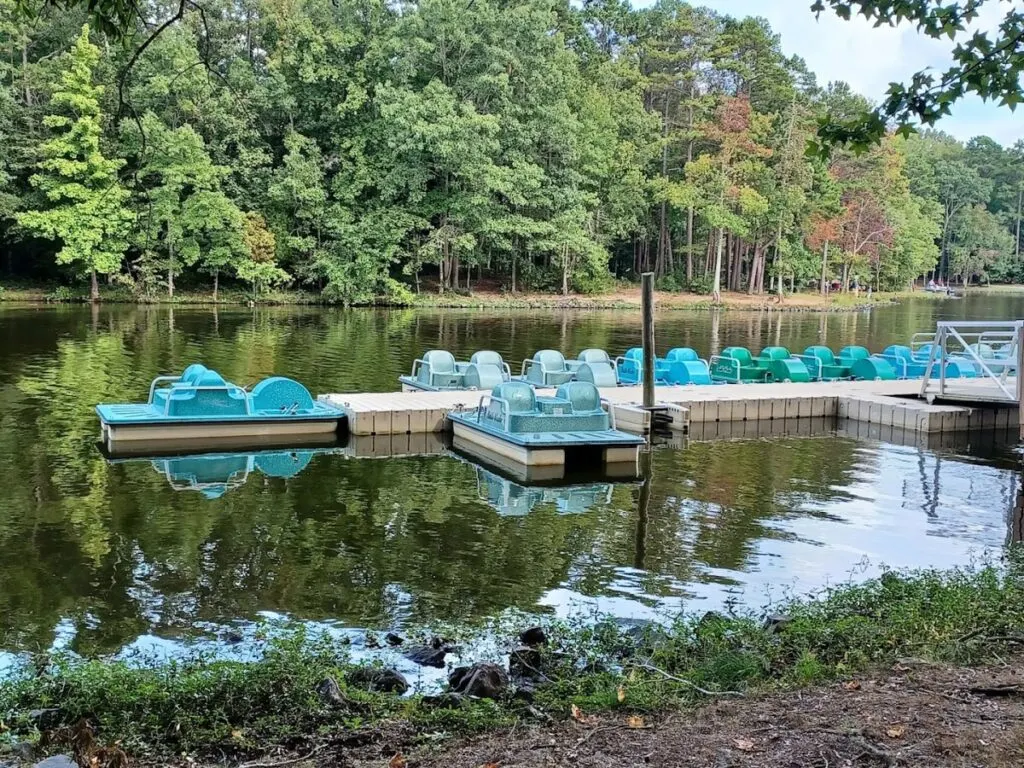 Head to Cane Creek Park, just a few minutes from downtown, for a day of outdoor fun.
With a serene lake for fishing or paddling, plenty of picnic spots, and walking paths, it's the perfect spot for relaxing any time of year.
You can rent kayaks, paddle boats, and canoes from the concession stand, which is open April through October.
If you're into fishing, there are also two fishing piers, where you may catch bluegill, large-mouth bass, or crappie. Make sure you get a valid Tennessee fishing license, though!
There's even a dog park and a disc golf course, so this really is one of the best things to do in Cookeville for all ages and interests.
13. Eat Your Way Around Cookeville Restaurants
With a strategic location in a major road trip corridor and being located between East and Middle Tennessee, Cookeville has a surprisingly diverse food scene.
You'll find a little of everything in town, suiting all budgets and cravings, but we've rounded up some of the best.
Father Tom's: Amazing traditional pub food, huge craft beer and Scotch selection, plus tons of outdoor seating
Stroud's Barbecue: Casual BBQ joint with excellent pork sandwiches and BBQ nachos
37 Cedar: Contemporary restaurant with an interesting menu and frequent live music
Ralph's Donut Shop: Old-fashioned donut shop open for over 60 years, repeatedly named one of the country's best donuts
Toki Poke & Ramen: Cookeville's go-to for super-fresh sushi, poke bowels, and customizable ramen
14. Channel Your Inner Child at Paradise Games & Arcade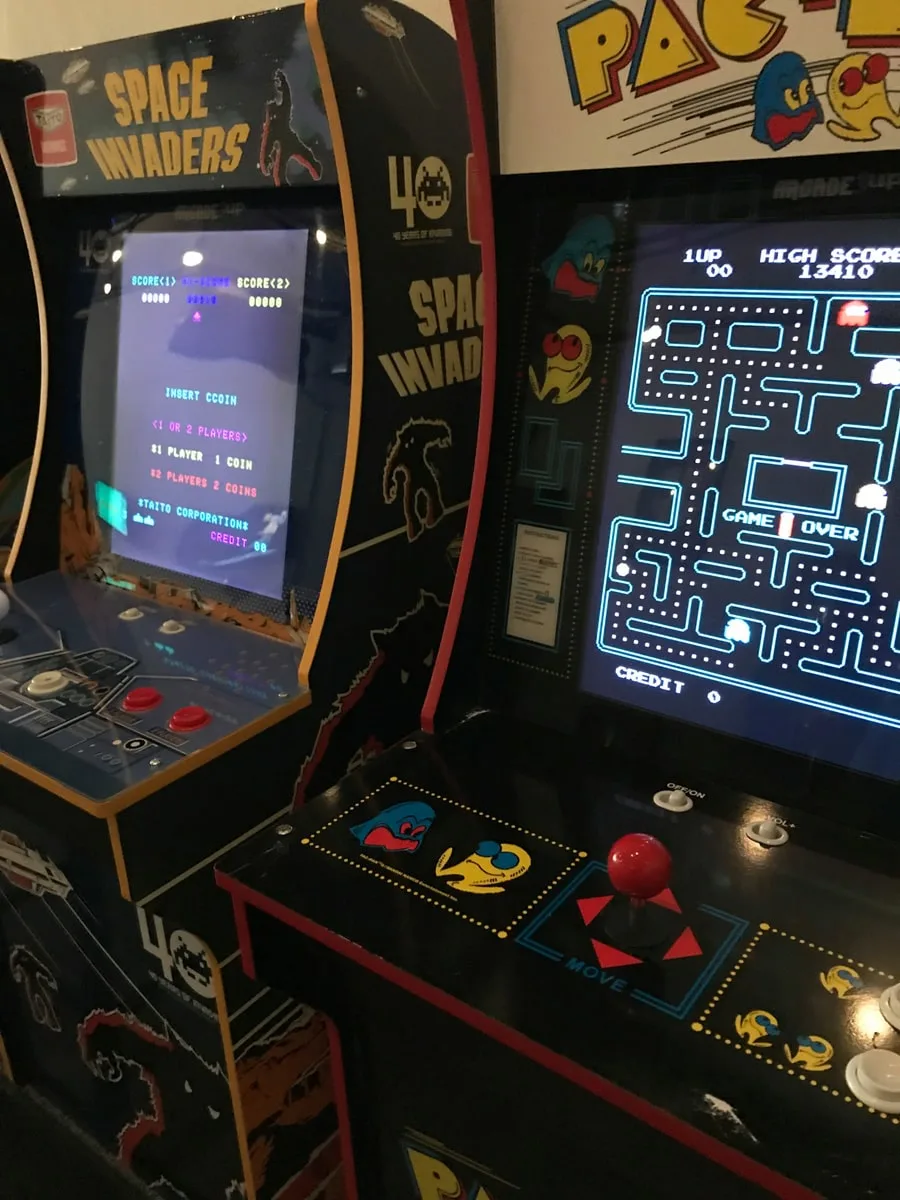 If you need an indoor activity for the occasional rainy day, or just to switch things up, head to Paradise Games & Arcade.
Tucked right downtown, this arcade has just about every type of game imaginable. From video games and old-school classics like Pac-Man to pool tables and dart boards, there's something here for every game lover.
Best of all, it costs just $10 flat to play unlimited games! That makes it one of the most affordable things to do in Cookeville, in addition to being a blast! Paradise also serves a small selection of snacks and drinks.
15. Catch a Show at Backdoor Playhouse at Tennessee Tech
The Backdoor Playhouse is widely considered a hidden gem, located on Tennessee Tech's campus. It's been continuously operating for over 60 years, putting on a variety of live performances.
You may catch classic Shakespeare productions, theatre versions of horror movie classics like Carrie, or seasonal musicals.
Tickets cost just $15 for general admission, although several special events are totally free! There are also discounts for senior citizens, students, and university faculty and staff.
Also Read: 8 Gorgeous Waterfalls Near Nashville to Add to Your Bucket List