Are you seeking a scenic mountain getaway or a journey through time in historic districts? Or simply an escape from the big city?
Either way, these small towns in Tennessee all have something to offer.
Choose from the lively streets of Johnson City or the historic ambiance of Jonesborough to Townsend's tranquil beauty or the whiskey-soaked heritage of Lynchburg.
In every aspect, Tennessee has so much character!
Being proud Tennessee residents, we put together this list showcasing 21 of the very best small towns in Tennessee.
Lifelong local or visitor, we're excited for you to get out there and start exploring more of the Volunteer State!
The Best Small Towns in Tennessee
1. Johnson City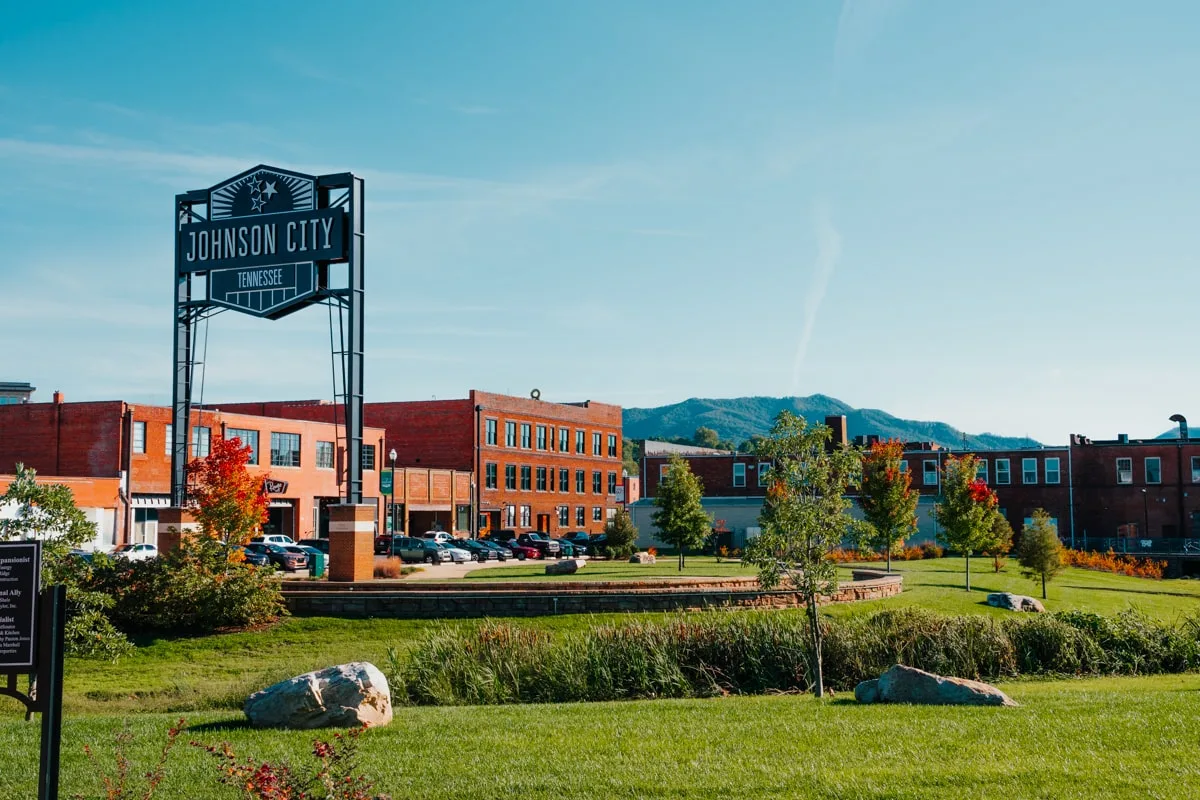 Admittedly, we may be a bit biased, but Johnson City is our favorite of all the small towns in Tennessee.
It's a vibrant town known for its lively downtown core, proximity to nature, and cultural attractions.
Johnson City is also a college town, home to East Tennessee State University (go Bucs!). As you might expect, there's a range of restaurants, breweries, and shops.
Two rivers (the Nolichucky and the Watauga) and proximity to the Appalachian Trail make it ideal for outdoor enthusiasts.
Specifically, Buffalo Mountain Park has several epic trails for all skill levels. And if you aren't up for a hike, you can always picnic instead at one of JC's pretty parks or nearby lakes. Check out Founder's Park, located right in the heart of downtown.
Fun fact: Johnson City got a shout-out in the song "Wagon Wheel!" Old Crow Medicine Show performed it originally, but Darius Rucker covered it more recently.
2. Jonesborough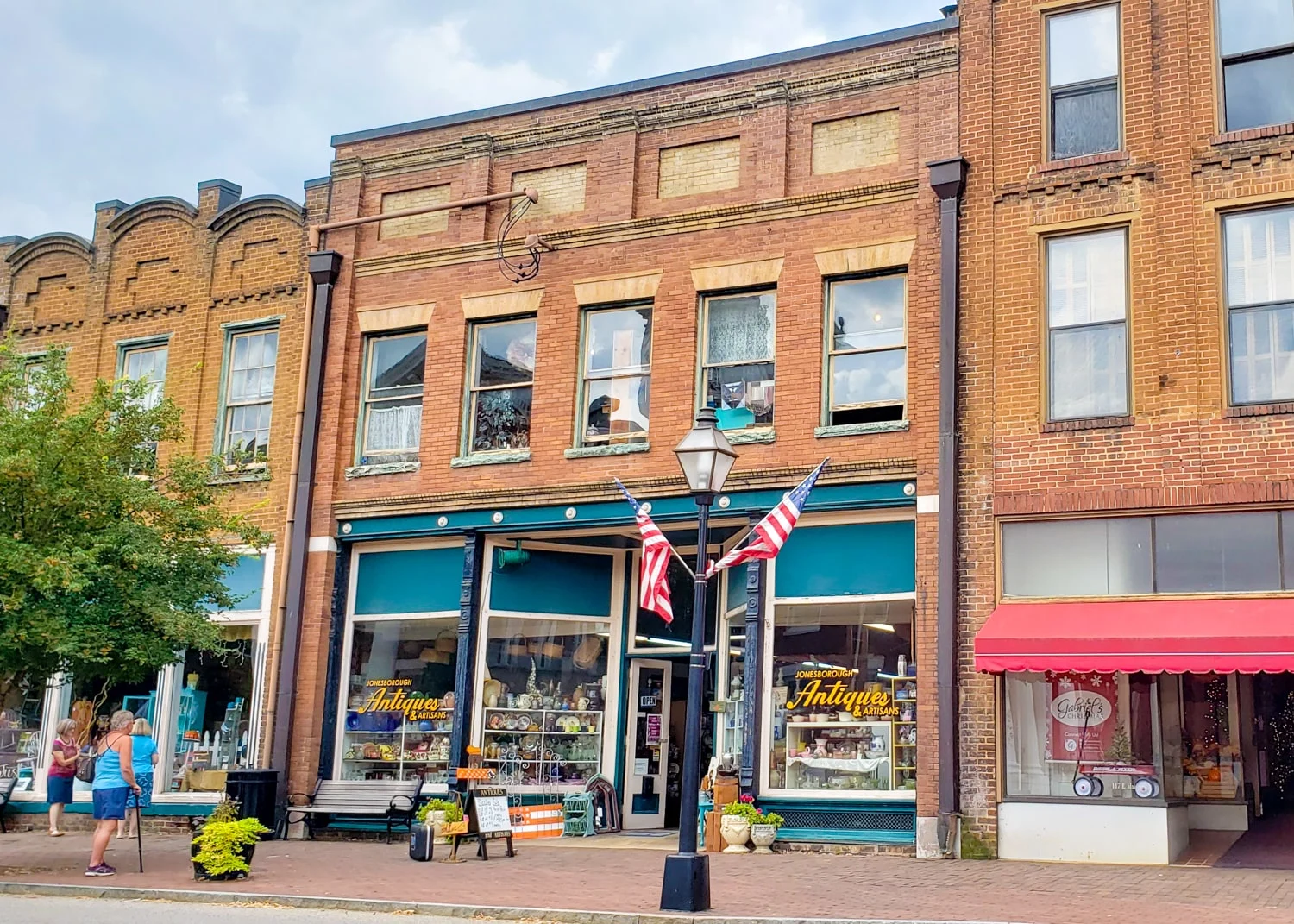 Recognized as Tennessee's oldest town (how cool is that?!), Jonesborough is a historic gem with rich heritage. It officially became a town in 1779, 17 years before Tennessee became a state!
Beautifully preserved buildings line Jonesborough's Main Street, housing unique shops, art galleries, and cute restaurants.
Literary fans may know Jonesborough as the host of the annual National Storytelling Festival. In fact, the town's nickname is "the storytelling capital of the world!"
The festival brings not only storytellers from around the world together, but also live music and other performances.
For a taste of the town's "storied" past, visitors can explore the Chester Inn State Historic Site and Museum.
Don't miss the annual Jonesborough Days festival, over July 4th weekend, and Brews & Tunes, Sundays from June through September.
3. Franklin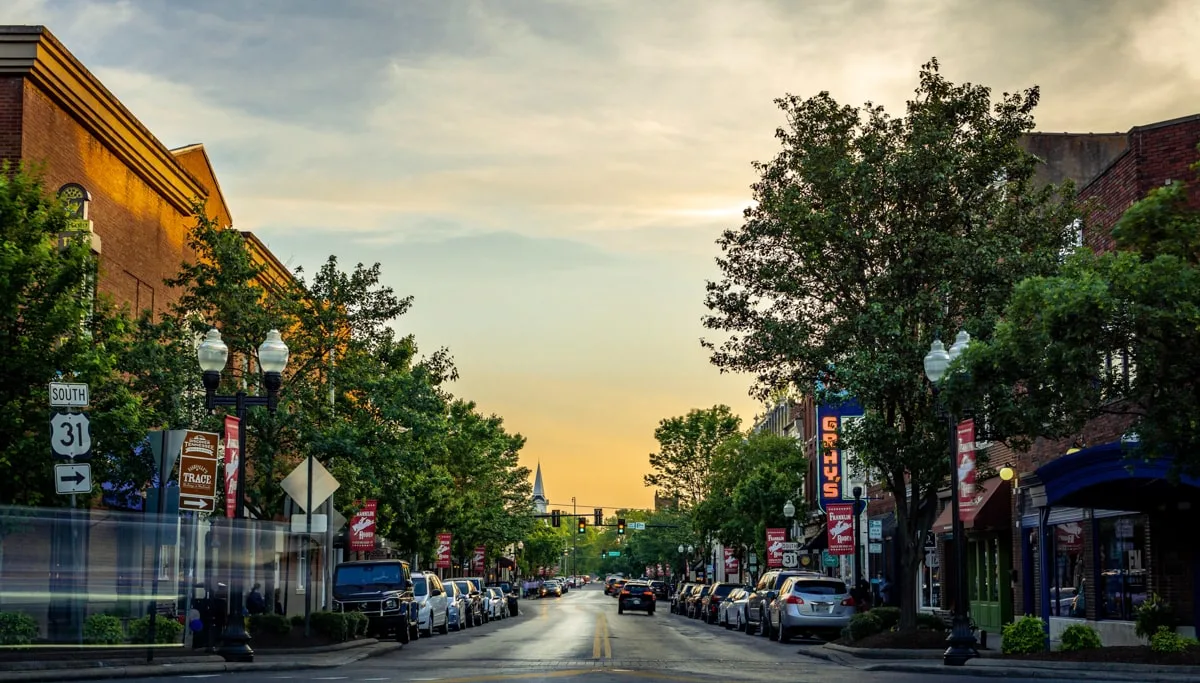 Just south of Nashville, picture-perfect Franklin has a perfect blend of history and modern charm.
The downtown area is renowned for its beautifully preserved antebellum homes, boutique shops, and award-winning restaurants.
We do mean beautifully preserved, too…Southern Living has named Franklin one of the best (and prettiest!) towns in The South!
History buffs can explore Civil War sites like the Carter House and Carnton Plantation, while music enthusiasts can enjoy live performances at the Franklin Theatre.
Nearby, driving part of the scenic and historic Natchez-Trace Parkway is another must!
4. Morristown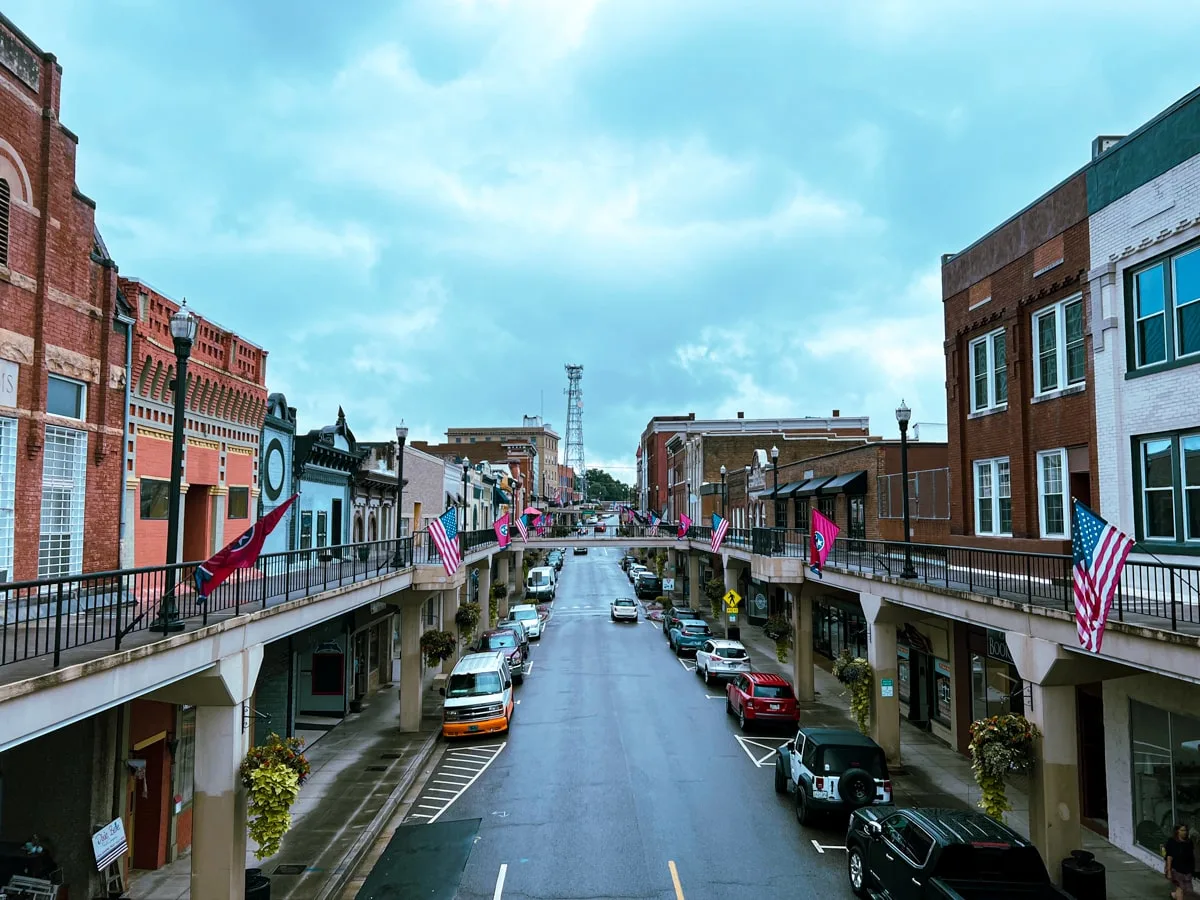 Nestled between Knoxville and Bristol, another of our favorite small towns in Tennessee, Morristown offers a balance of small-town charm and modern amenities.
It also sits at the base of the Great Smoky Mountains and right between two large lakes, Cherokee and Douglas. Needless to say, Morristown is a paradise for outdoor lovers and boaters.
Amazingly, the town is extremely underrated — perhaps because of its proximity to so many popular attractions.
Besides enjoying lake recreation like boating, fishing, and camping, visitors can enjoy the historic downtown, browsing antique stores and dining at local hotspots like Little Dutch Restaurant.
5. Pigeon Forge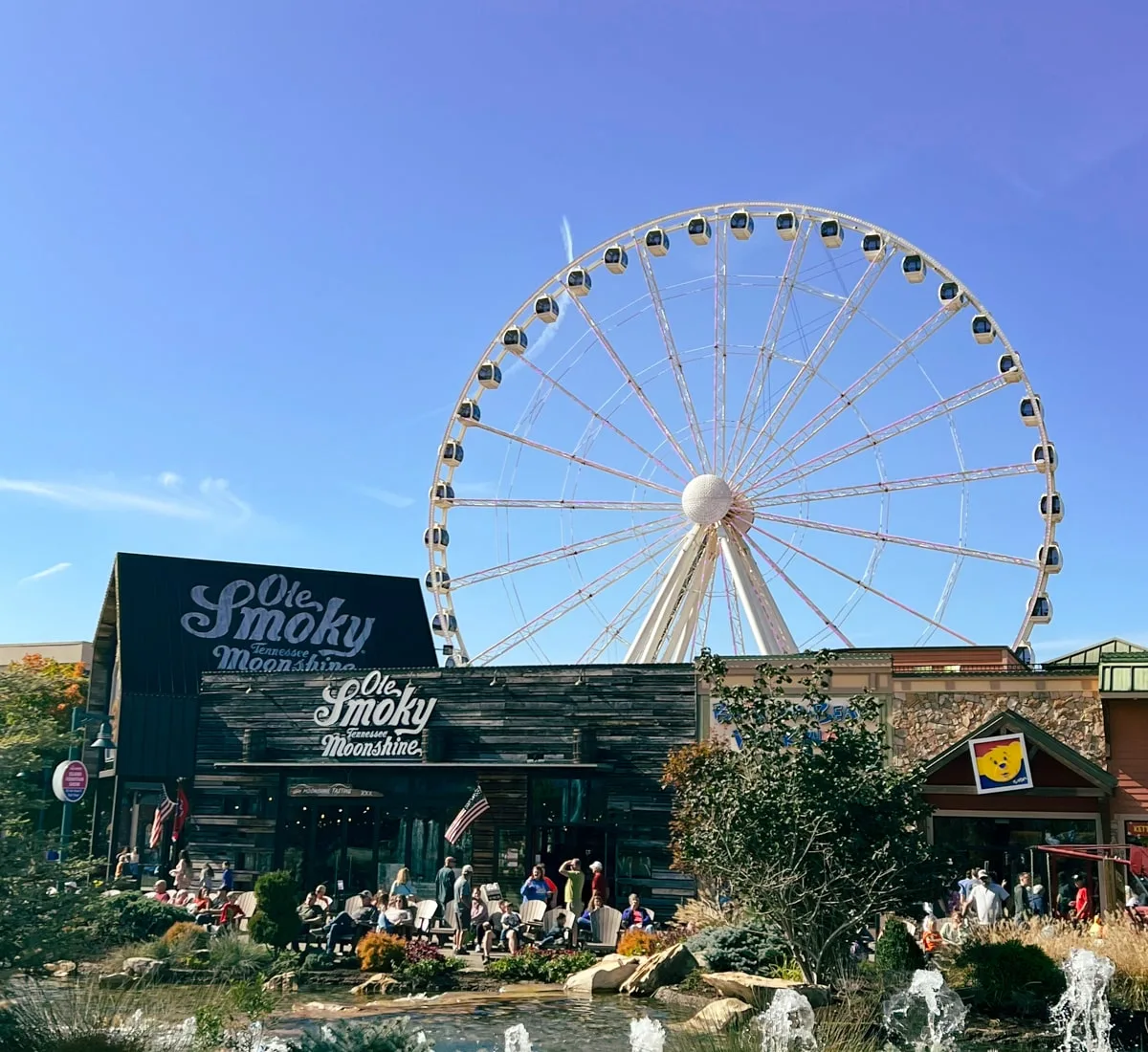 Pigeon Forge may be small, but its reputation is anything but! The well-known, lively town sits at the foothills of the Smokies, and there's truly no shortage of things to do.
Country music legend Dolly Parton's world-class theme park Dollywood is arguably one of the biggest attractions in Pigeon Forge (aside from the national park, that is!).
The park has thrilling rides, live entertainment, and the Splash Country water park.
This small town also has a variety of family-friendly attractions including dinner theaters, mini-golf, go-karts, and outlet shopping. There are also several quirky museums, such as the Titanic Museum and Hollywood Wax Museum.
Adults, you won't want to miss Smoky Mountain Knife Works, which bills itself as the world's largest knife store.
6. Gatlinburg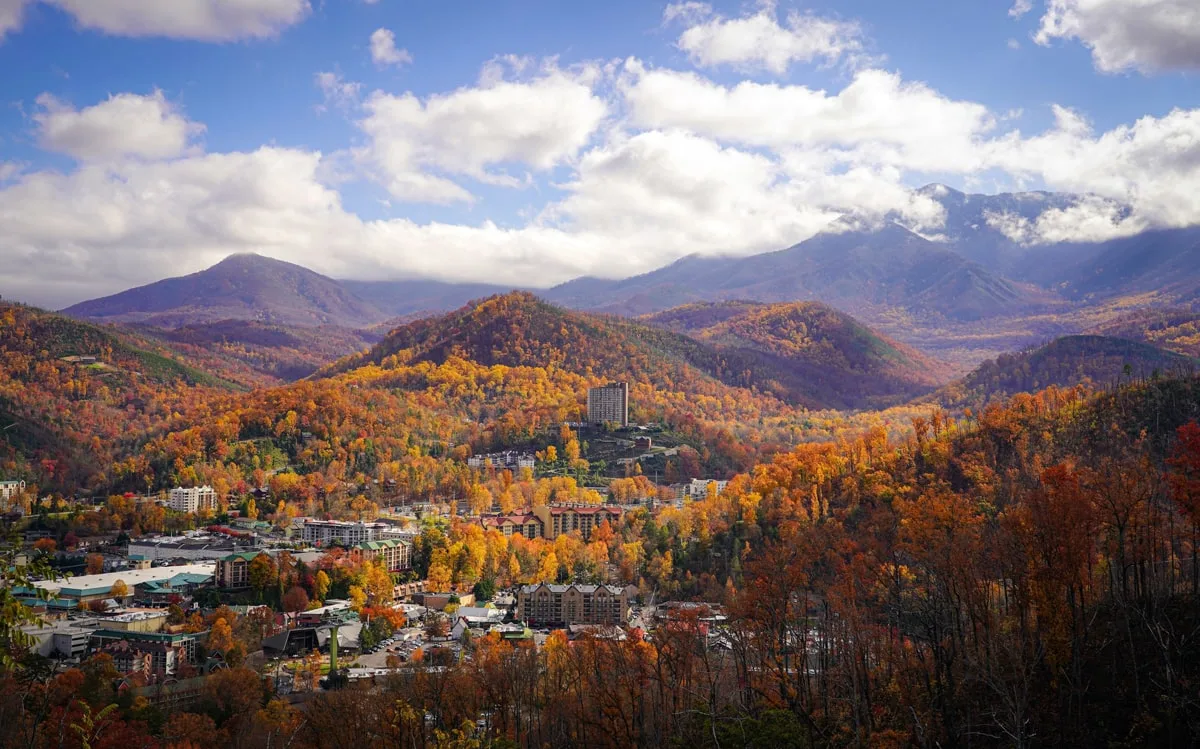 Perhaps the most famous of the best small towns in Tennessee, Gatlinburg is a prime vacation spot.
It's the gateway to Great Smoky Mountains National Park, brimming with fun attractions, outdoor adventures, and stunning natural beauty.
Like Pigeon Forge, this popular mountain town offers endless family activities. Some highlights include the Ober Gatlinburg Aerial Tramway and Ripley's Aquarium of the Smokies.
Not to mention, you could easily spend a whole day simply strolling the charming downtown area!
Another popular activity in Gatlinburg is hiking and chasing Smoky Mountain waterfalls. In the park and just outside it, you'll find hikes for every experience level!
One thing to be aware of is that, although Gatlinburg's population may be small, expect crowds, lines, traffic, and long wait times year-round.
7. Tullahoma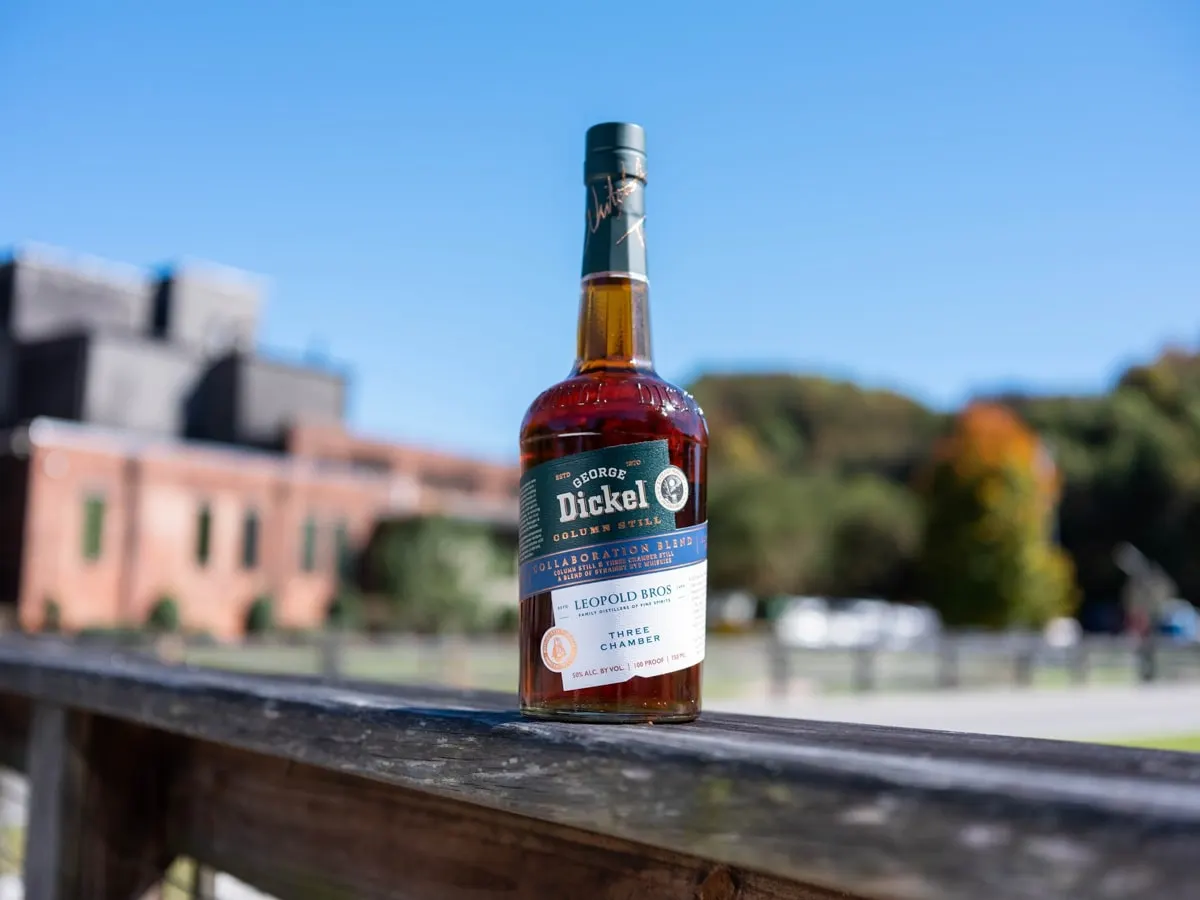 Tullahoma is a welcoming town known as a friendly community and major aviation hub. The University of Tennessee Space Institute is here, as well as the state's only Air Force base, Arnold.
The town is also home to the famed George Dickel Distillery, where visitors can learn about the traditional whiskey-making process and enjoy tastings.
As is the theme among many of the best small towns in Tennessee, Tullahoma also offers abundant opportunities for outdoor recreation.
Tims Ford State Park is a highlight, with hiking trails, boating, fishing, and gorgeous cabins.
8. Erwin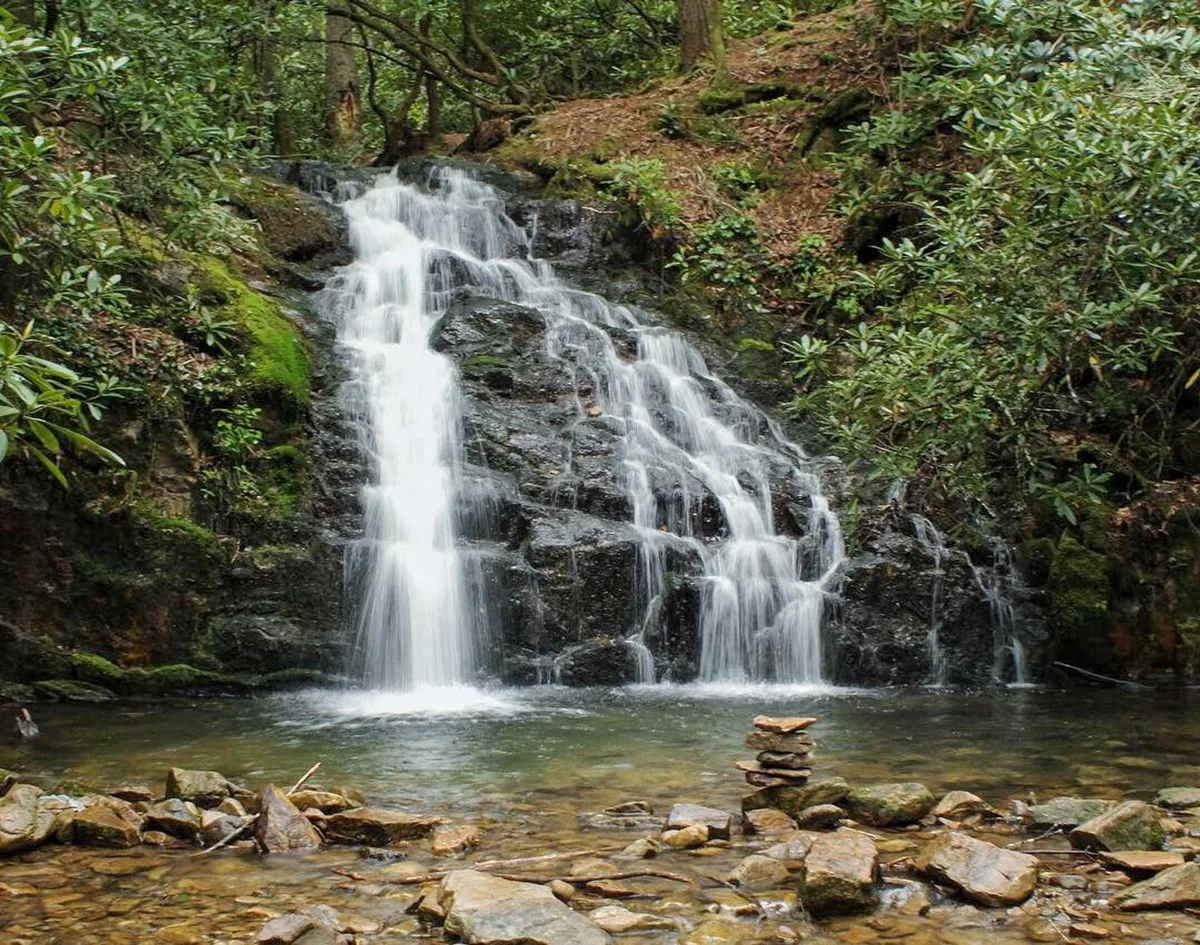 Nestled in the picturesque Appalachian Mountains near the North Carolina state line, Erwin is surrounded by nature.
The town serves as a gateway to the stunning Nolichucky Gorge, offering adventurous activities such as whitewater rafting and hiking.
We know that naturally beautiful, recreation-packed places are common in Tennessee, but Erwin is truly an outdoor lover's paradise!
Fishing is a particularly popular pastime, and Erwin has a major national fish hatchery.
9. Lynchburg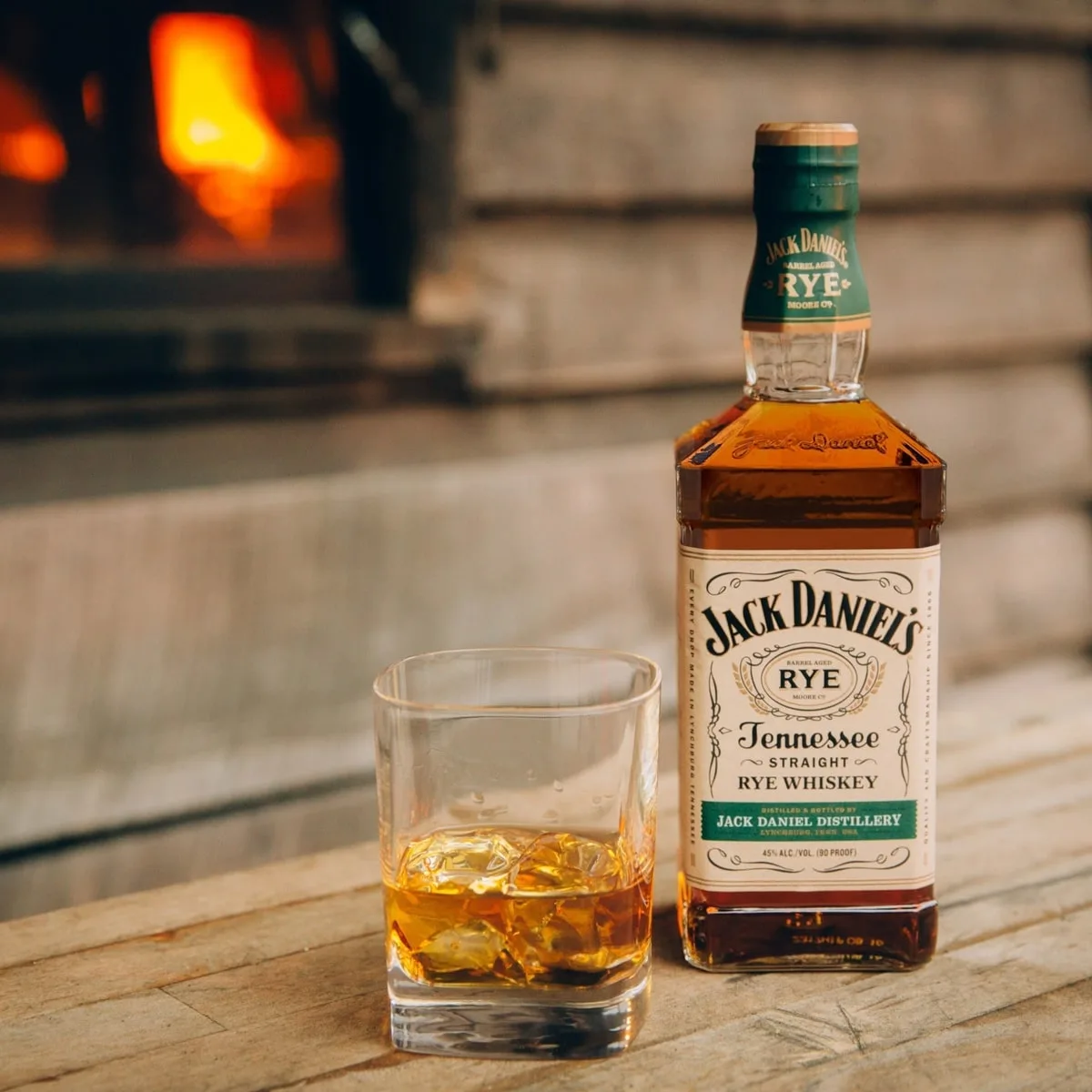 Lynchburg is a major destination for whiskey connoisseurs all over the world. It's home to Jack Daniel's Tennessee Whiskey, making it one of the most recognizable of the best small towns in Tennessee.
Visitors can tour the historic Jack Daniel's Distillery to learn about the distilling process and, of course, sample the famous spirits.
After your tour, head down the city trail (right next to the distillery) to check out historic downtown Lynchburg. Explore the town square and quaint shops, like the Lynchburg Cake & Candy Company.
10. Paris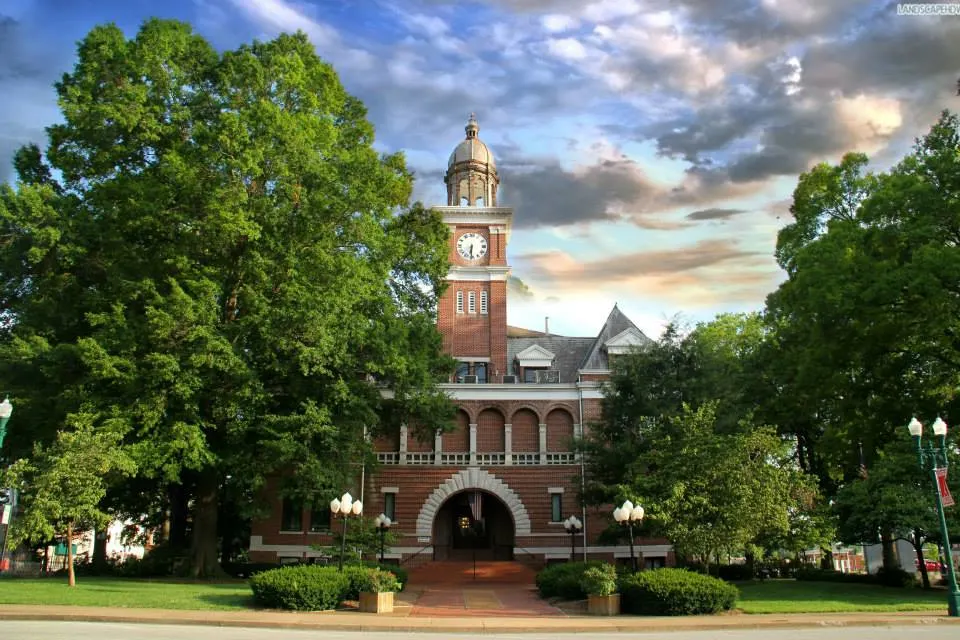 Paris is a charming small town in West Tennessee, known for its beautiful architecture and hospitable atmosphere.
The town has a variety of unique attractions, including (as you may have expected!) a replica 70-foot Eiffel Tower. Surrounding the tower, there's a park with a splash pad, trout pond, and trails.
Paris Winery and Krider Performing Arts Center are other popular destinations in town.
Keeping true to the Paris theme, this small town also offers excellent boutique shopping. And if you happen to be in town in the spring, don't miss the World's Biggest Fish Fry!
11. Jackson
Located between Memphis and Nashville in West Tennessee, Jackson is called the "Hub City." It also started as a railroad town, further contributing to the nickname.
Jackson's biggest claim to fame is being the birthplace of Rockabilly, a type of music combining rock and country.
In addition to its musical and railroad roots, Jackson also has significant Civil War battlefields. You can tour them, along with Civil War-era cemeteries.
For something a bit more lighthearted, check out Casey Jones Village, honoring the famous railroad engineer.
12. Shiloh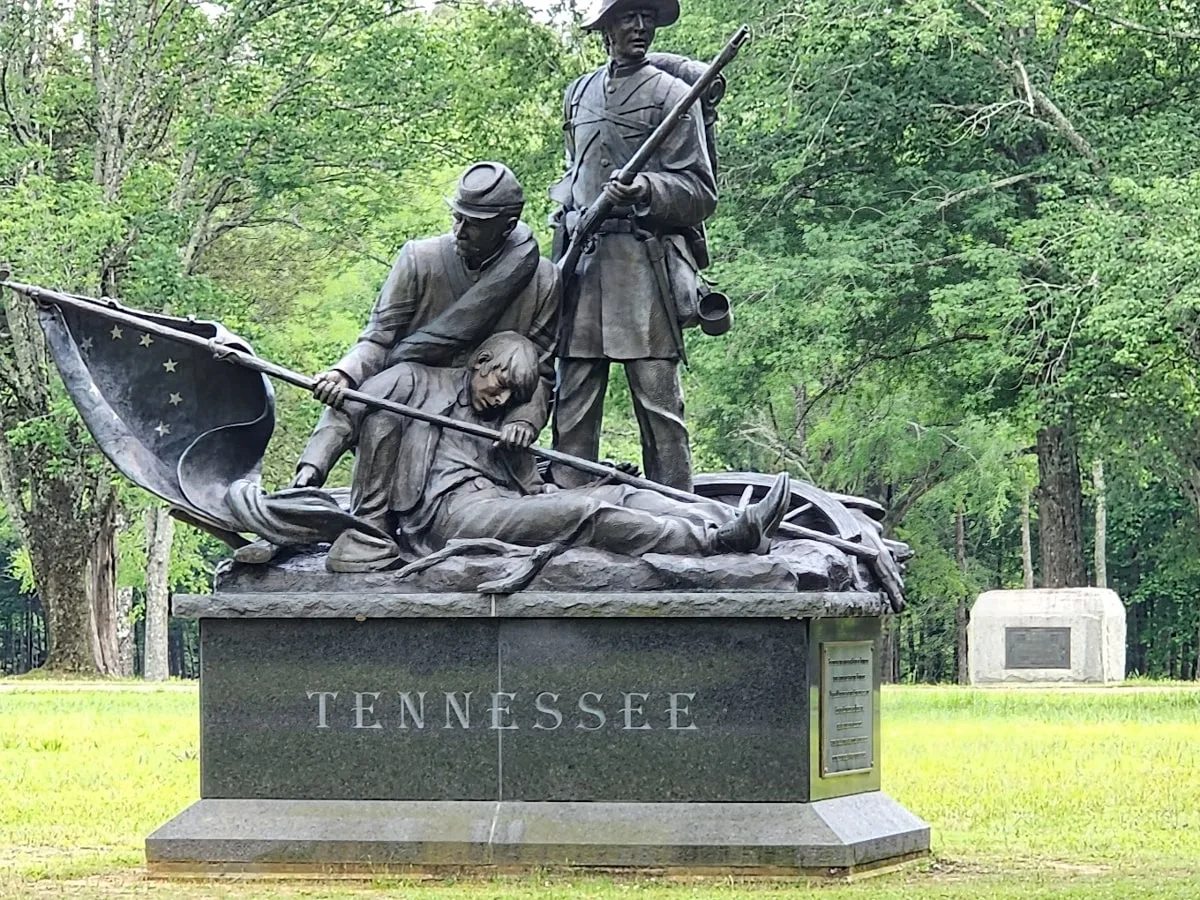 Shiloh holds great historical significance, as it's the site of the Battle of Shiloh during the Civil War.
The battlefield was preserved in 1894, and today is widely considered one of the best preserved battlefields in the country.
In fact, the entire city is essentially a living history museum!
At the Shiloh National Military Park, visitors can explore the battlefield and learn about the conflict. The park has a visitor center, museum, and several memorials.
Hagy's Catfish Hotel (which may or may not be haunted) is also a must-visit in Shiloh. This restaurant, right on the banks of the Tennessee River, has been in continuous operation since 1825!
13. Murfreesboro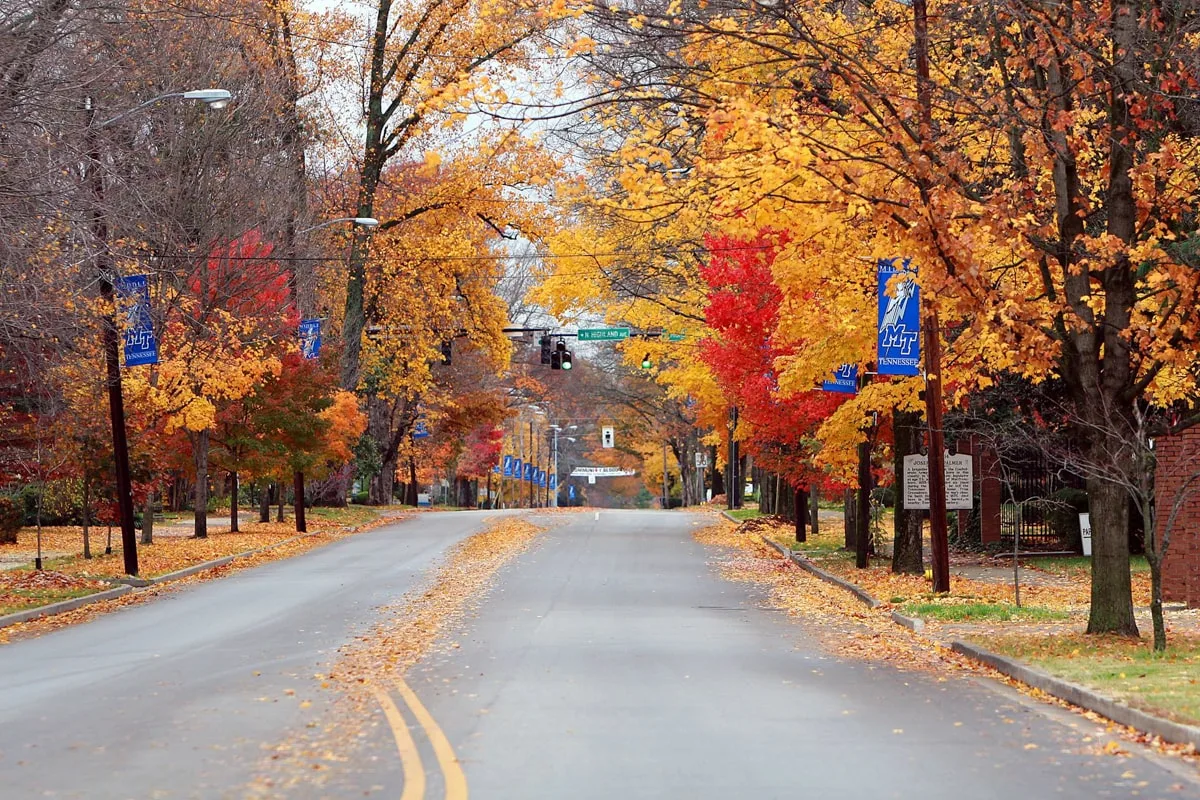 Affectionately called "The Boro," Murfreesboro is another one of the best small towns in Tennessee.
It's first and foremost a college town, home to Middle Tennessee State University, the largest undergrad university in the entire state.
The Boro is also — very literally — the geographical dead-center of Tennessee. A monument marks the exact spot, right in town.
Like several other Tennessee towns, Murfreesboro has a Civil War-era battlefield, Stones River National Battlefield. Calling Main Street "downtown" is a stretch, but the town square is lively, hosting several events year-round and a summer farmers' market.
14. Hohenwald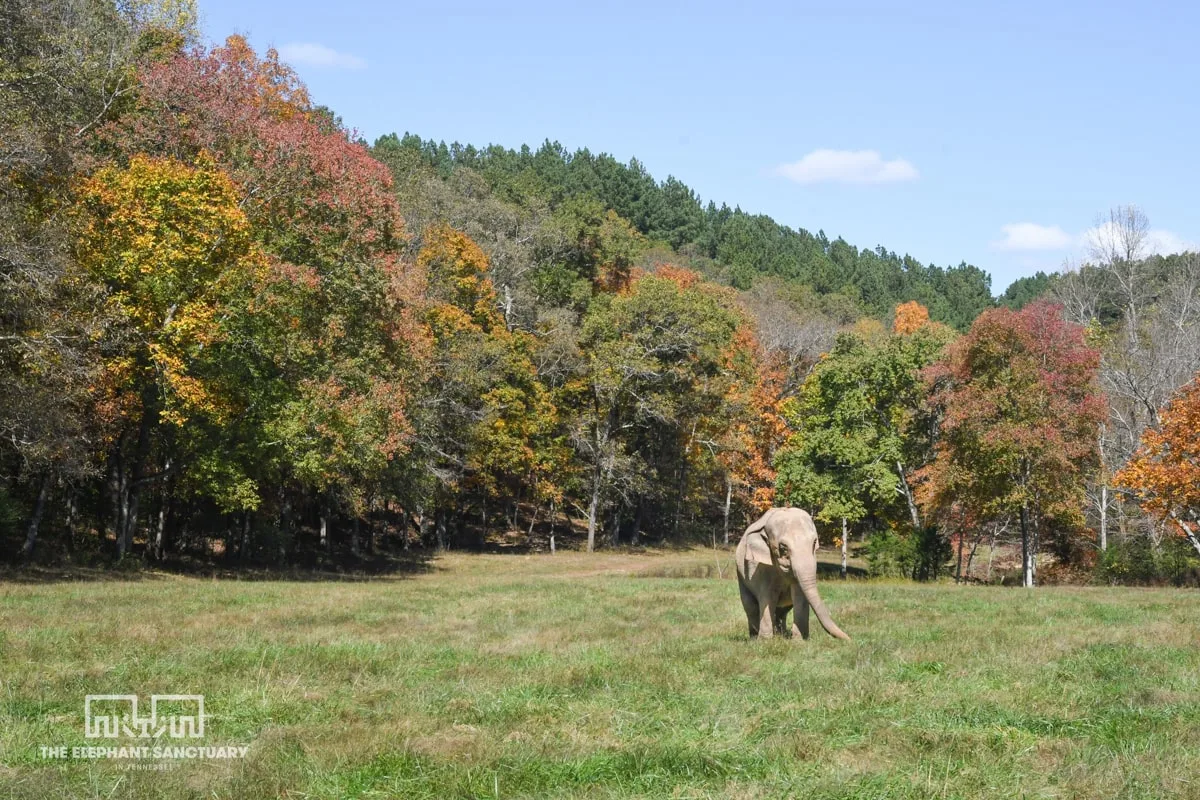 Most people expect to find a wine trail in Middle Tennessee. But an elephant sanctuary? Not so much.
However, that's precisely what Hohenwald is most famous for: The Elephant Sanctuary of Tennessee.
This isn't just *an* elephant sanctuary, either; it's one of the largest natural habitat refuges for elephants in the US!
The general public can't visit the sanctuary, but you can visit the Elephant Discovery Center in town, which has a live stream and interesting exhibits.
Of course, Hohenwald has other worthwhile attractions, too. The Natchez Trace Parkway passes through town, offering both scenic drives and hiking trails…and the Natchez Trace Wine Trail.
15. Cookeville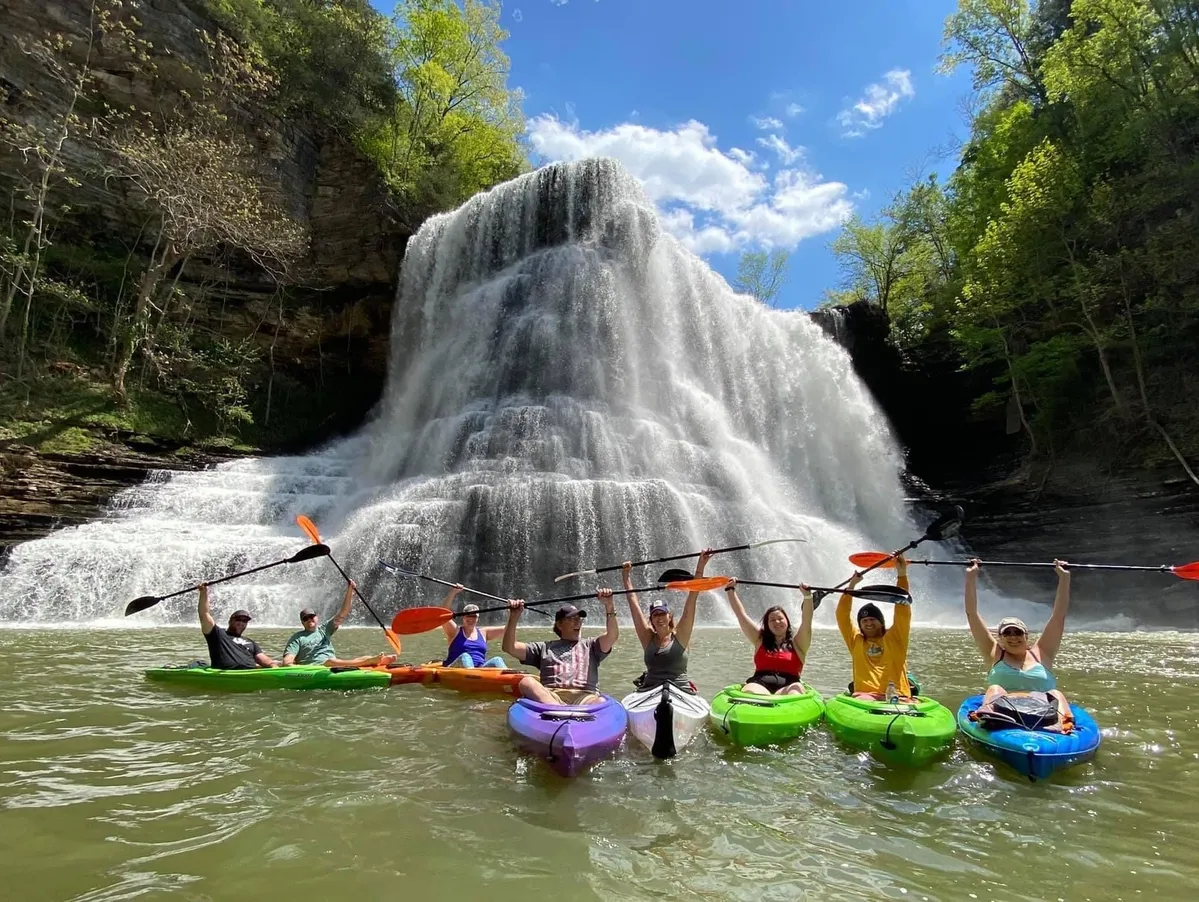 Home to two smaller universities, Cookeville is considered one of Tennessee's most underrated college towns. Tennessee Technological University and Tennessee Bible College both call Cookeville home.
Fans of art and culture, as well as The Great Outdoors, will feel right at home here. Burgess Falls State Park is well-known for its waterfalls and hiking trails, while the town also has several excellent museums and other art hotspots.
Catch a show at the Cookeville Performing Arts Center or Backdoor Playhouse, or explore the local children's or history museums.
16. Spencer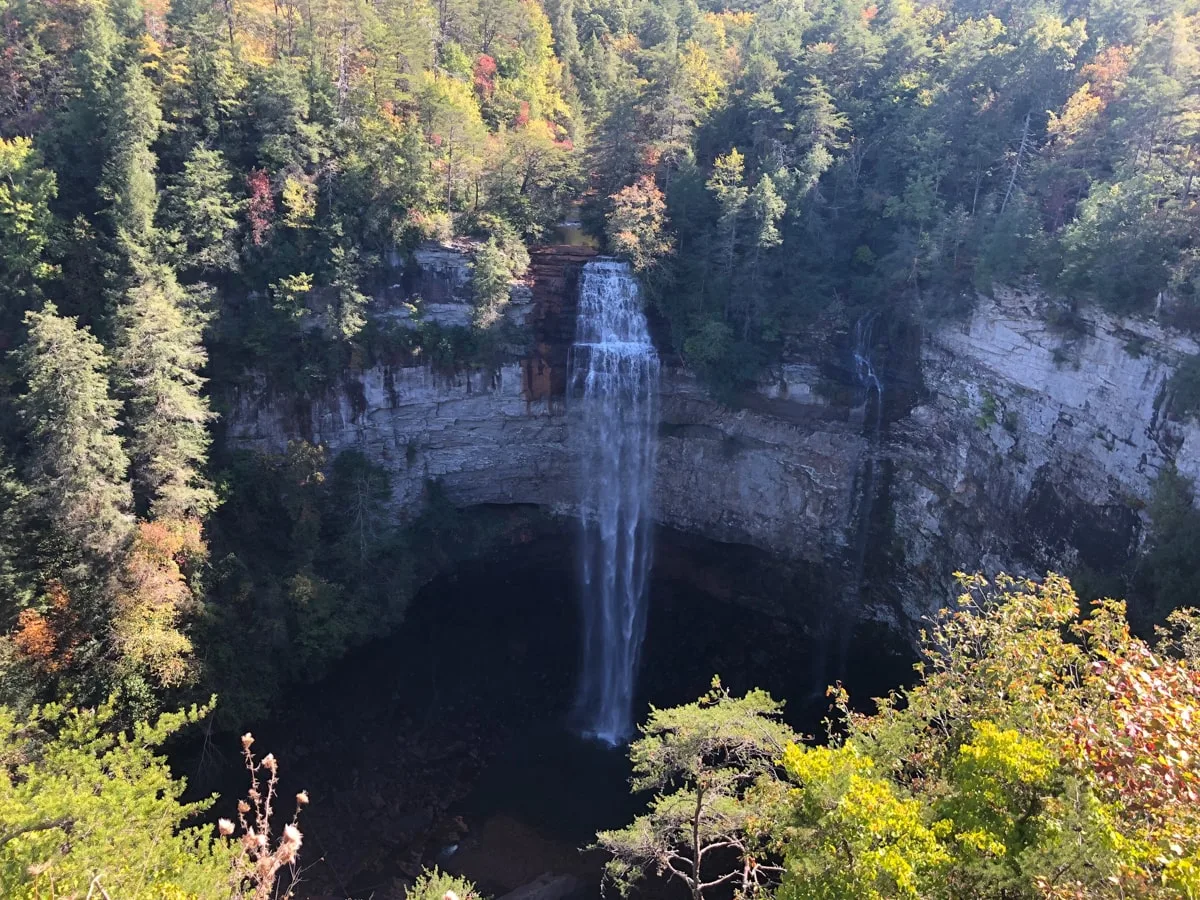 Picturesque Spencer is best known as the home of Fall Creek Falls State Park.
Not only is it home to one of the state's most impressive waterfalls, it also has hiking trails and camping opportunities. This is our personal favorite Tennessee state park!
After spending time enjoying Fall Creek Falls, explore the historic downtown area. There are antique shops and local restaurants, serving up classic comfort food with plenty of Southern charm.
>> More Spectacular Waterfalls in Tennessee
17. Townsend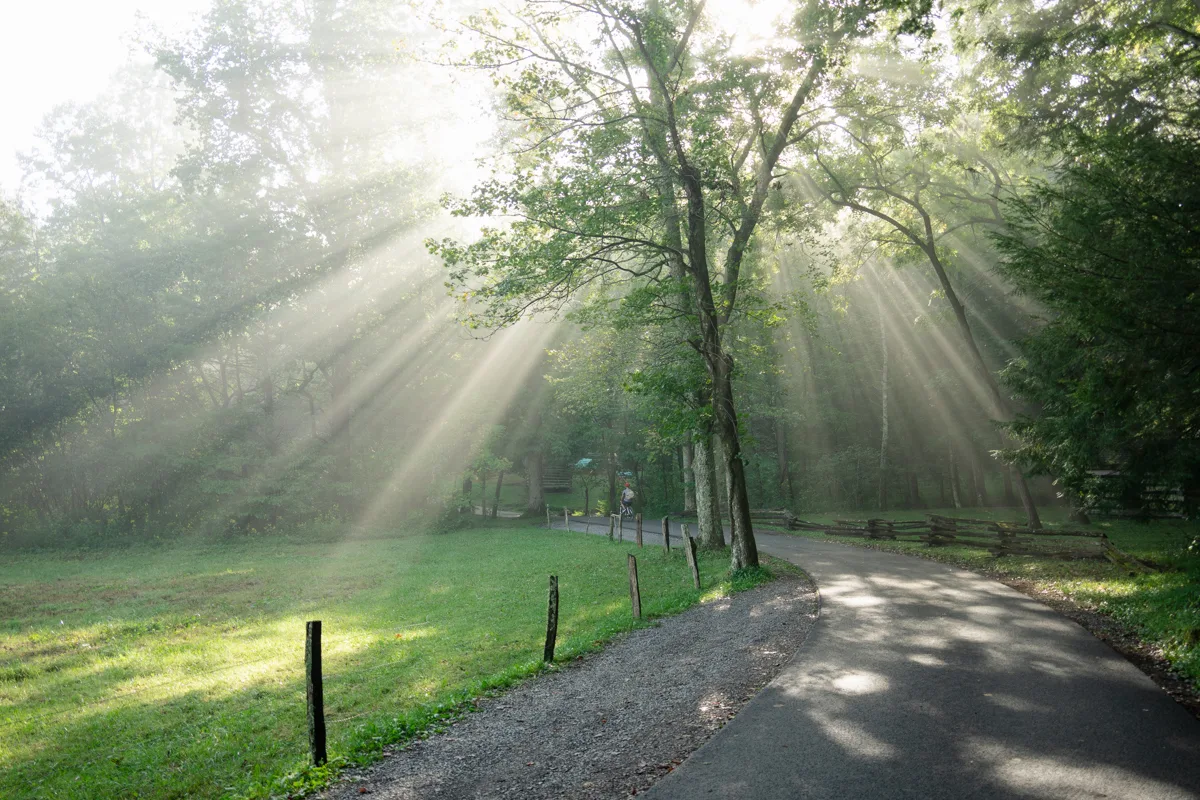 On the edge of GSMNP, Townsend is often referred to as the "Quiet Side of the Smokies."
More specifically, it's the gateway to Cades Cove — a popular valley in the Great Smoky Mountains National Park full of wildlife. Although popular, Cades Cove is much calmer than Gatlinburg or Pigeon Forge.
Of course, Townsend's main draw is its access to the national park, with hiking trails, waterfalls, and wildlife galore. Tubing down the Little River is another popular activity.
Black bears especially make frequent appearances in Townsend – please stay back at least 50 yards!
Townsend is also known for its rich heritage of Appalachian music and hosting the annual Smoky Mountain Pottery Festival.
18. Tellico Plains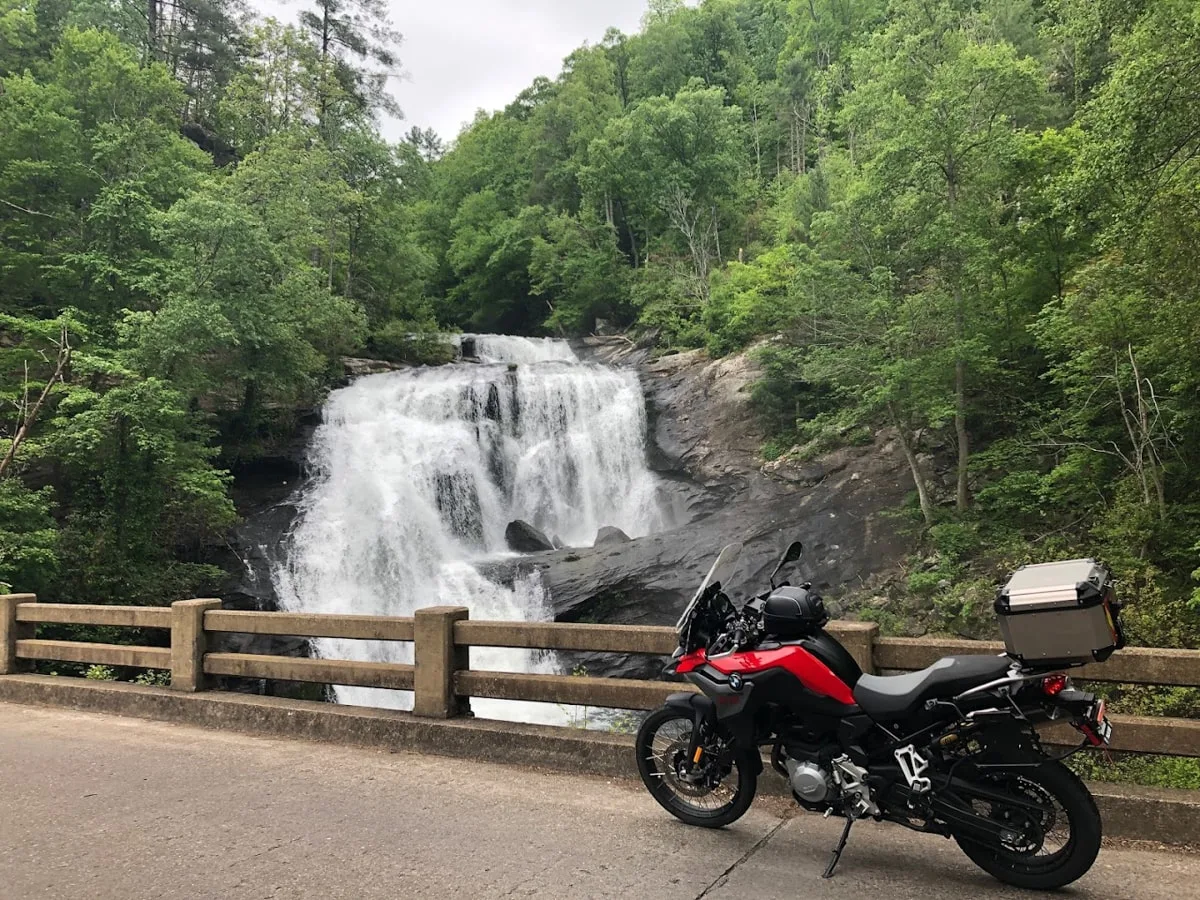 When you picture the best small towns in Tennessee, there's a good chance you imagine Tellico Plains. The small, sleepy mountain town is beautiful, welcoming, and known for outdoor adventures.
Tellico Plains doesn't "wake up" until late morning, and everything revolves around the town square. Don't miss the Charles Hall Museum, showcasing the area's history and artifacts.
The Tellico River offers opportunities for fishing, kayaking, and tubing.
Nearby, the Cherohala Skyway National Scenic Byway provides breathtaking views and a truly road trip-worthy drive. If you can time your visit for the fall, the leaves turn vibrant colors!
19. Pulaski
Historic Pulaski has beautiful antebellum architecture and a strong Civil War heritage. However, it's best known for wild turkeys. In fact, the town nickname is "Wild Turkey Capital of Tennessee!"
Yes, there really are that many wild turkeys roaming around Pulaski! The governor even hosts an annual "one-shot" tournament, where people come from all over the country, hoping to get a turkey with one shot.
Pulaski is also home to the Giles County Trail of Tears Memorial and Museum.
The museum features native artistry and cultural events throughout the year. Downtown, the Hickory House restaurant offers deeeelicious BBQ!
20. Bell Buckle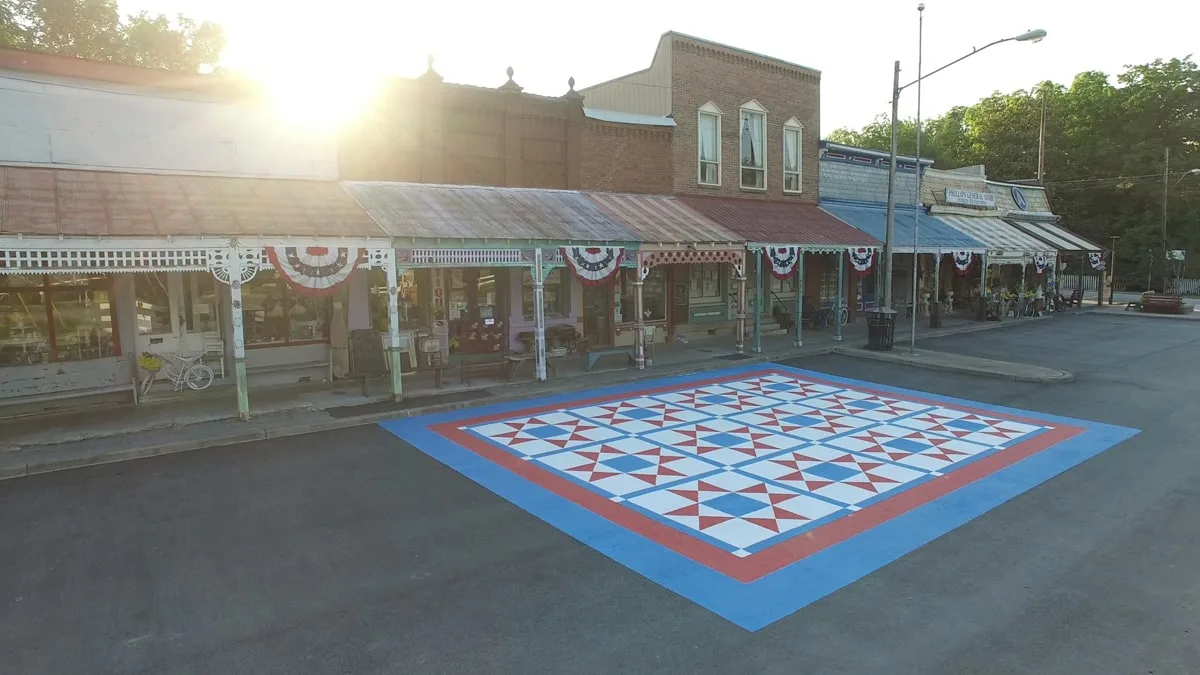 A small town with a fun, memorable name — Bell Buckle is an artsy community. Colorful Victorian architecture and unique events like the RC Cola & MoonPie Festival add to its charm.
In addition to antiques shops and frequent arts and crafts fairs, Bell Buckle is well-known for quilting. Quilts of all forms decorate the town, including painted on the streets and buildings!
One hour from Nashville and 1.5 from Chattanooga, Bell Buckle makes the perfect day trip.
Explore the shops (or come for a festival!), enjoy Southern cuisine at Bell Buckle Café, and soak in the town's nostalgia.
21. Sewanee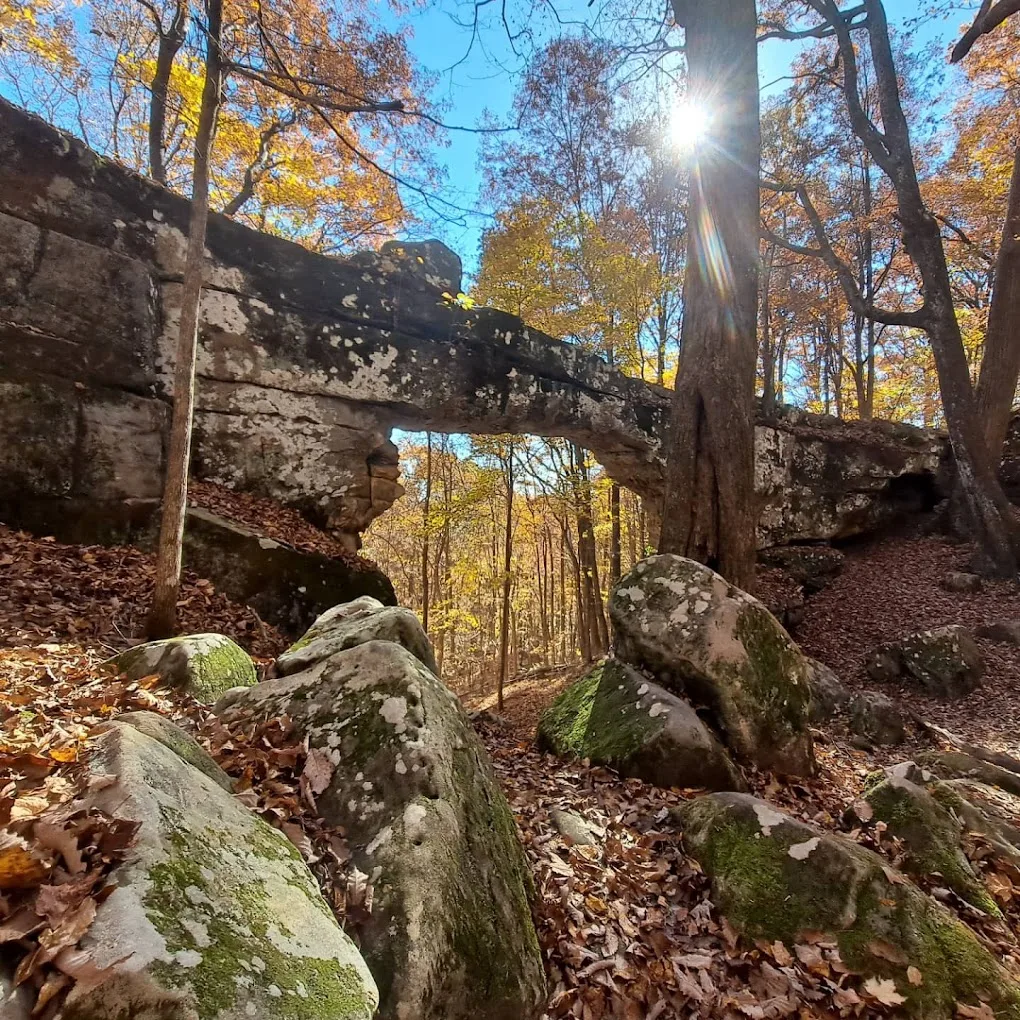 Last but certainly not least of underrated small towns in Tennessee is Sewanee.
Sewanee is a scenic college town atop the Cumberland Plateau. It's home to the University of the South, creating a youthful, artsy vibe in the community.
The town's identity is so closely tied to the university that the school is typically referred to as simply "Sewanee." Most residents are faculty or artists, and the university hosts frequent art exhibits and concerts.
The campus itself is stunning, established in 1857 and sitting in a forested area with lakes and bluffs. If you visit, check out the Sewanee Natural Bridge (pictured above), a cool geological formation.
Also Read: Romantic Getaways in Tennessee: 8 Best Destinations for Couples