Booking a tour from our list of best tours in Knoxville will have you exploring the city of Knoxville and beyond!
Tours can take away the stresses of decision-making on things to do while visiting a new city, giving you more time to explore.
Situated almost exactly halfway between the Great Smoky Mountains and the Cumberland Plateau, Knoxville has all the charm of a mountain town.
It's also one of the largest urban hubs in Appalachia, drawing visitors with its scenery, abundance of restaurants, breweries and distilleries, shopping, live music, nightlife, hotels, and sports.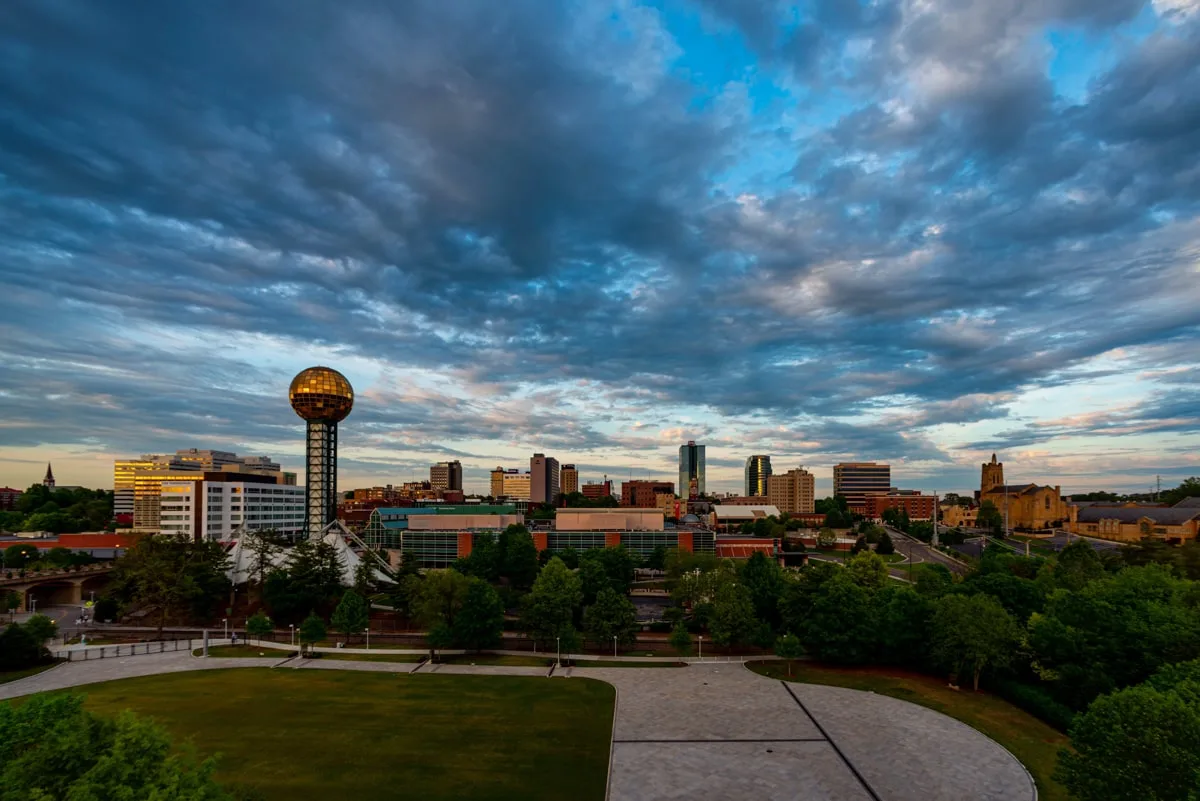 With so much to see and do indoors and out, one of the best ways to truly experience The Marble City is by booking some of the best tours in Knoxville.
Knoxville tours cover the gamut of interests, from moonshine and local craft beer to aerial helicopter tours and the stunning Great Smoky Mountains National Park, just an hour away.
Keep reading to see what tours are offered in and around Knoxville below!
The 10 Best Tours in Knoxville, Tennessee
1. A Taste of Knoxville Brew Hop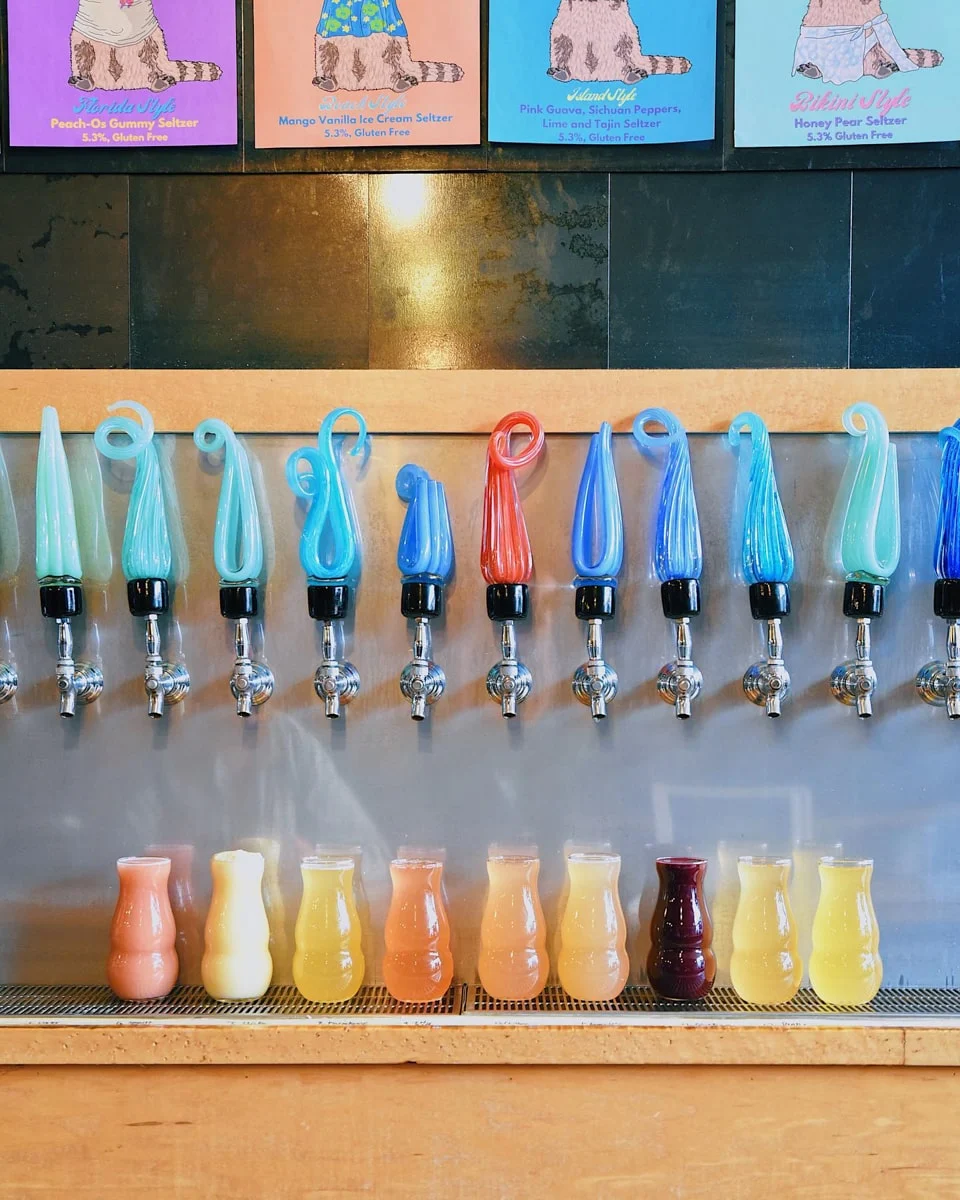 Knoxville is renowned for its craft beer scene, offering a vast variety of incredible settings to enjoy a brew. In fact, the city has its very own Knoxville Ale Trail, with more than 30 breweries!
This brew hop is unique among tours in Knoxville, allowing you to DIY your very own brewery crawl! You can pick your starting and ending points, and spend however much time you'd like at each spot. Five local favorites including Printshop Beer Co. (try a sour!) and Elst Brewing Co. are included.
Not only does this Knoxville tour offer a flexible schedule that you create yourself, but it also includes all five destinations at a fixed rate. In other words, hop on and off the bus visiting as many breweries as your heart desires, all for one flat rate!
Combined with free water and wi-fi on the bus, and free cancellation up until 24 hours before, it's easy to see why this is rated as one of the best tours in Knoxville!
Book A Taste of Knoxville Brew Hop Tour Here 🍺
2. Knoxville Scavenger Hunt: Knoxville's Perfect Blend
A real-life scavenger hunt is the perfect way to discover Knoxville's rich history and cultural attractions.
This tour weaves through some of Knoxville's most notable locations, all stitched together with super fun clues, riddles, and challenges. Interesting spots in the city, like Bijou Theater and Blount Mansion, are even more fun to explore when there's a bit of adventure added!
Designed for a group of friends or family, the challenges range from taking silly pictures together to testing your knowledge with some tricky trivia.
Best of all, the scavenger hunt has a team-building energy and friendly competition element, perfect for bringing loved ones together — something not all tours in Knoxville can claim!
Everything is done through an app, so there's no need to worry about scheduling an exact time. Simply check the forecast, wear comfortable clothing and shoes, and hit the streets!
This excursion involves walking but is also wheelchair- and stroller-accessible.
Book the Knoxville Scavenger Hunt Here 🔎
3. Knoxville's Country Music Heritage: A Self-Guided Audio Tour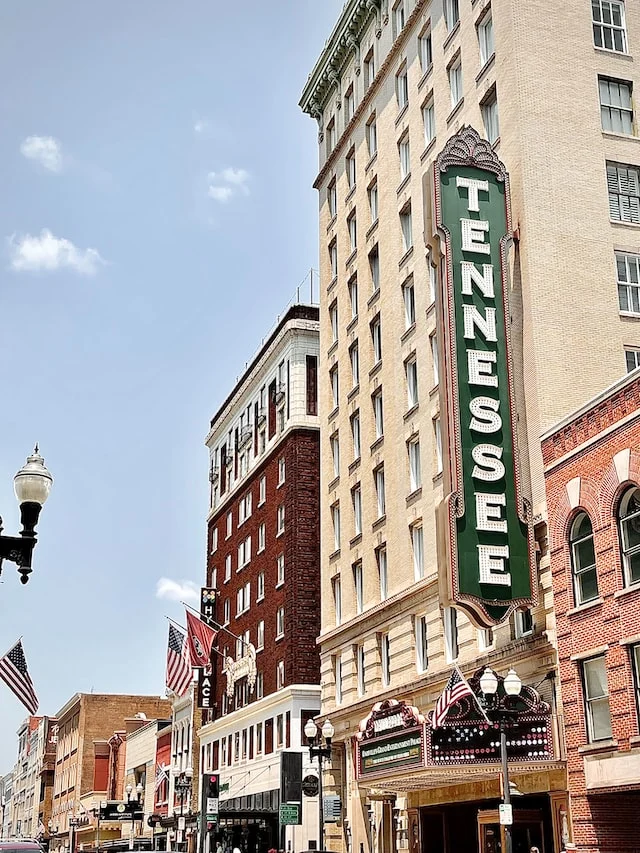 Nashville may be more closely associated with music, but Knoxville boasts its own vibrant heritage.
Performers like Elvis Presley and Dolly Parton have done noteworthy performances in Knoxville! To get an authentic taste of this rich history, embark on a self-guided walking tour through the heart of the city.
For just $6, this low-commitment activity vividly tells the remarkable stories of various venues and historic buildings in pleasant downtown Knoxville.
It touches on how the city contributed to country music, through home-grown talent and performers who accelerated their careers here.
This Knoxville tour lasts up to 1.5 hours and weaves through several downtown blocks. Make sure to wear appropriate, comfortable footwear and check the forecast.
Book the Country Music Heritage Tour Here 🤠
4. Knoxville Food Tours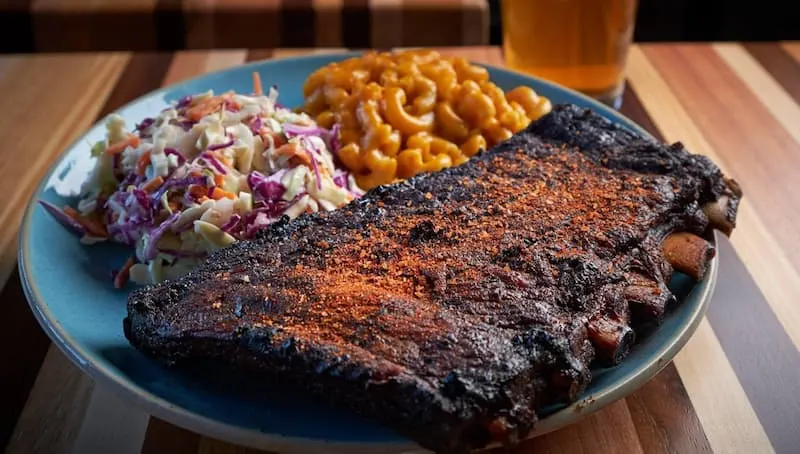 We couldn't talk about the best tours in Knoxville without including Knoxville Food Tours!
In just a few hours on this fun and flavorful experience, you'll get a literal taste of The South.
The diverse sampling of Knoxville's best restaurants includes Southern and Appalachian classics, plus some surprises.
This is a walking tour (about one mile total), so it also presents an excellent way to get the lay of the land of downtown Knoxville.
Local historian and author Paula Johnson leads the tours through Market Square and Gay Street. You'll visit 4-6 establishments, depending on the time of year and itinerary.
Tours are held Thursday, Friday, and Saturday, and last 2.5-3 hours.
Please note that alcoholic beverages are available but not included in the tour price. Be sure to bring some extra money to cover that, as well as gratuity for your guide! However, tips for individual restaurant servers are included.
Other Tours Near Knoxville (Within an Hour's Drive)
5. Sharing Nature With Children
Traveling with little ones and not quite sure how best to dive into Knoxville's beautiful natural surroundings? This immersive tour pairs families with experienced, child-oriented guides!
The activities are hands-on and intuitive, leading to smiles from the kiddos and adults alike.
From face-painting with rocks to learning about settler history and salamander hunting, participants consistently comment that these tours thoroughly entertain everyone.
4-hour tours start at a highly-rated cafe (perfect for an adult caffeine fix!) and continue on to Great Smoky Mountains National Park. The guide does an incredible job selecting a trail that feels like an adventure but is also approachable for all ages and experience levels.
Keep in mind that getting a bit muddy is part of the fun (one of the things that makes this one of the most memorable tours in Knoxville!), so bring a change of clothes.
Book the Sharing Nature with Children Tour Here 🌱
6. Family-Friendly Floating Tour at the Smokies
When the infamous East Tennessee heat sets in, it's time to hit the river! This rafting tour, led by a knowledgeable guide, combines just enough adrenaline to get the heart pumping with some excellent calm swimming holes.
Safety is paramount, as this tour near Knoxville is specifically for families with children three and older, so you can rest assured the trip isn't too intense. The rafts each accommodate up to eight people, so they're large enough for the entire family.
In addition to expertly navigating through class I and II rapids (gentle), the tour stops at a small island with games, nature trails, and excellent spots to kick back and relax. The entire float spans six miles of the river, plenty to see amazing scenery but also very manageable!
Many participants note they love the guides, who add a personable twist that makes the experience even more entertaining.
The tour departs from a launch point along the Pigeon River, just under an hour's drive from Knoxville. Rafts go out rain or shine, but if the forecast looks especially bad, you can take advantage of free cancellation up to 24 hours prior.
Book this Floating Tour in the Smokies Here 🚣
7. Tickets to Paula Deen's Lumberjack Feud Show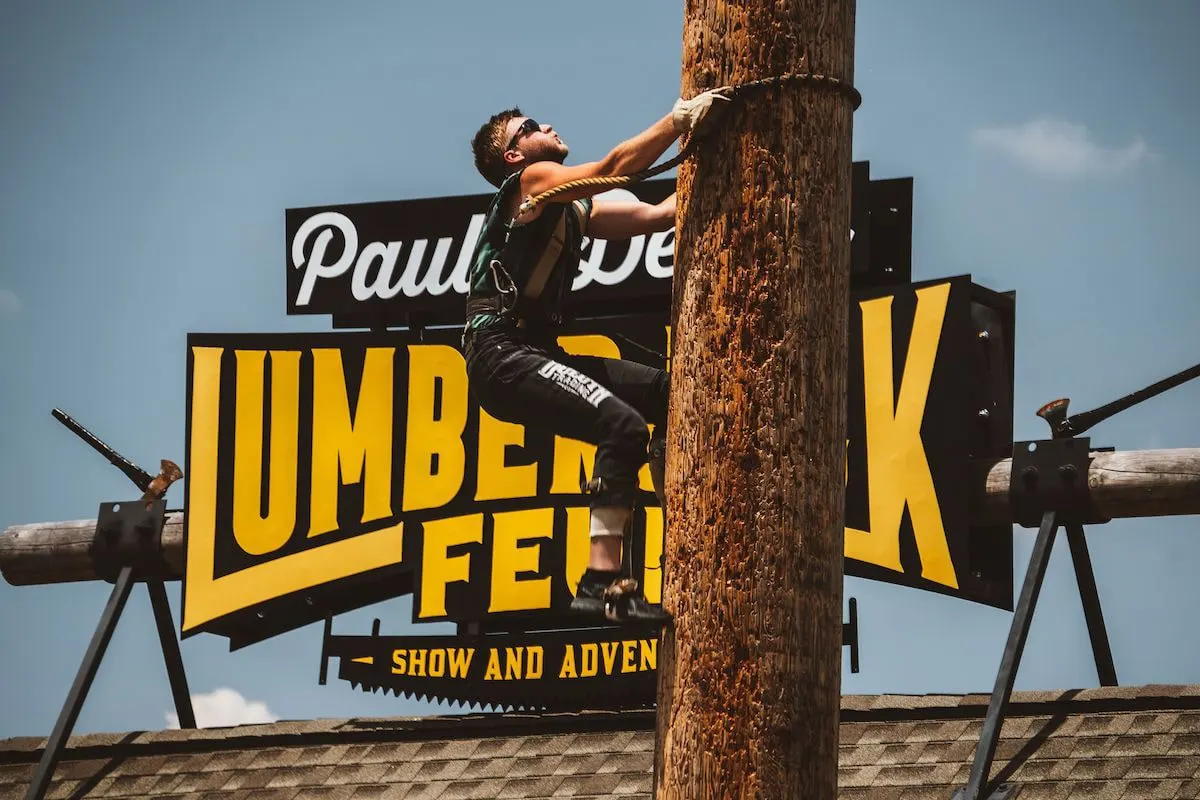 Want to witness a truly unique cultural attraction? Book a ticket to watch a lively event filled with talented lumberjacks sawing, hacking, climbing, and even jousting in front of a live audience!
The family-friendly show features 13 individual events over 90 minutes. Audience interaction is strongly encouraged and oftentimes, kids get to join in on the fun!
The show is in Pigeon Forge, a charming town 40 minutes from Knoxville. It's filled with excellent options for dining and drinking, so you can make a whole night of it and hit the town before or after.
Like many other tours in or near Knoxville, there's free cancellation up to 24 hours beforehand, so book your preferred date and time ASAP — tickets do often sell out.
Book Paula Deen's Lumberjack Feud Show Here 🪓
8. Ridge Runner Helicopter Tour
Most tours hit the road…but how about one that flies the skies? This helicopter flight soars over the treetops of the Smokies, offering excellent vistas and adrenaline-inducing fun.
Referred to as the "Ridge Runner," this 15-minute flight traverses the Chilhowee mountain range and offers a birds-eye view of Pigeon Forge and Sevierville.
In addition to flying the helicopter, the pilot points out fascinating details about the region, both in historical and natural aspects.
Although many people think sunny weather is best, misty days offer an unforgettable experience! Similar to other Knoxville tours, free cancellation means rescheduling is easy when the forecast is grim!
Book the Ridge Runner Helicopter Tour Here 🚁
9. Pigeon Forge Wine and Moonshine Tour
Knoxville may be known for its craft beer scene, but outside the city, it's all about moonshine!
The Brewery Hop organizers, one of the tours in Knoxville mentioned earlier, also offer this highly-rated excursion to Pigeon Forge.
The bus stops at two wineries and two distilleries (so it's especially handy that transportation is taken care of!). Between all four tasting rooms, you'll try red and white wines, plus nearly a dozen varieties of locally-produced moonshine.
After sampling a variety of beverages, the tour even includes a behind-the-scenes look at production. So while the experience involves a fair amount of tipsy fun, it's also culturally enriching!
In addition to the personable bar staff, you'll have an outgoing driver/guide who gives background on each stop.
Book this Pigeon Forge Wine & Moonshine Tour Here 🍷
10. Great Smoky Mountains National Park Self-Driving Tour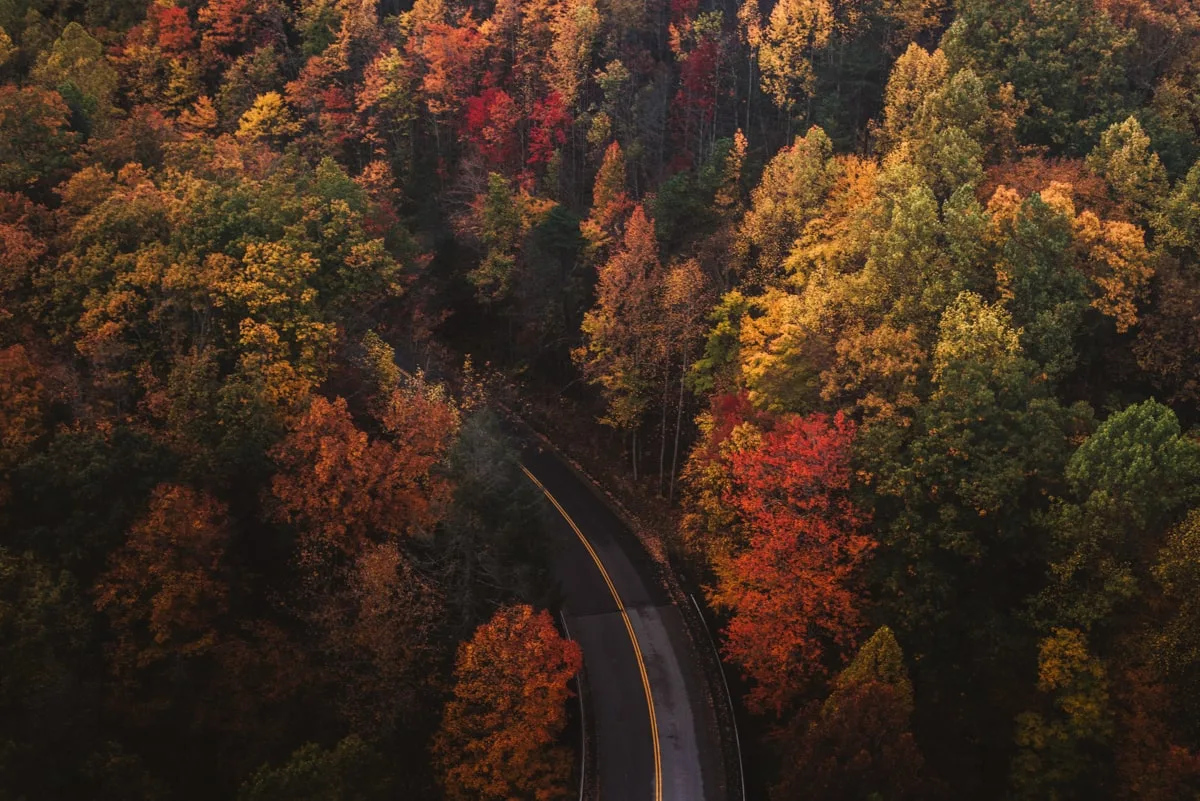 A trip to Knoxville simply isn't complete without a visit to the Great Smoky Mountains National Park!
In an expansive park with many sections, it can be overwhelming to figure out what to see first. Instead, book a self-guided tour with a pre-planned route to take care of the details!
This Knoxville "tour" is actually an app with an itinerary and accompanying audio narration for a relaxing drive.
It even downloads offline, so there's no need to worry about cell signal! Simply drive to the starting point and hit play. Best of all, it's only $15 per vehicle!
The narration covers Cherokee history, with added immersion through animated clips in the app. It also includes wildlife descriptions and stops at some of the park's most breathtaking sights.
Think of iconic Clingman's Dome and Rainbow Falls. With a starting point less than an hour from Knoxville, this tour is a totally doable day trip!
Book the Great Smoky Mountains National Park Tour Here 🚙
Which of these best tours in Knoxville intrigues you the most? Let us know what you think in the comments below!
Featured Image Credit: Brew Bus Knoxville