Wondering about the best things to do in Sevierville, Tennessee? Stay right here!
This charming small town nestled in the heart of the Great Smoky Mountains has a BIG personality.
There's no shortage of attractions and activities in Sevierville, whether you're a history buff, an outdoor enthusiast, or a foodie.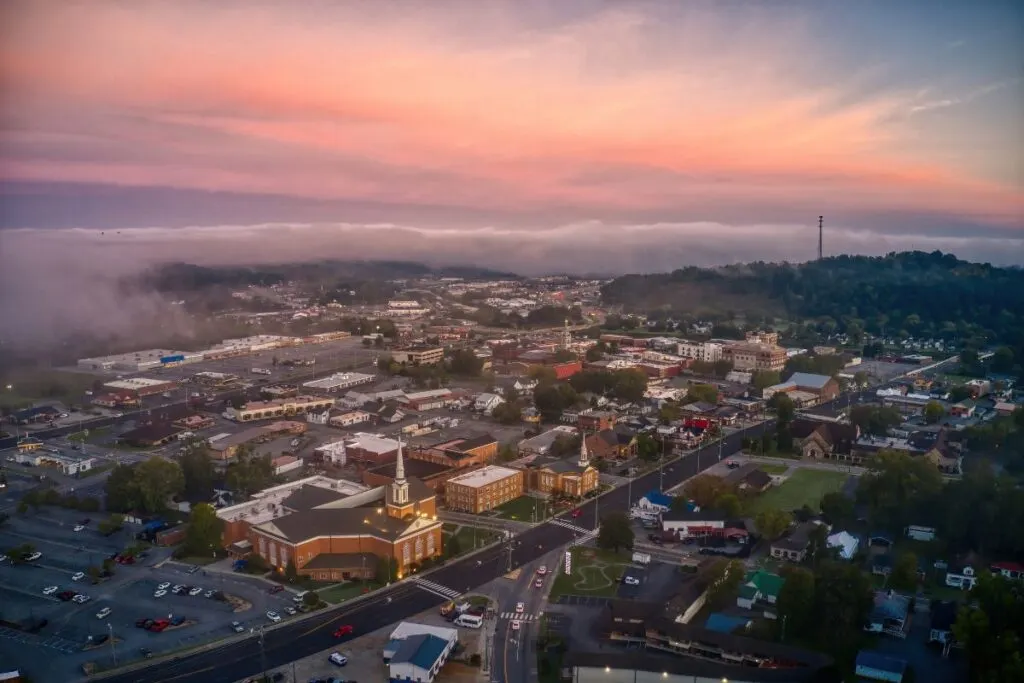 Many places claim that they have "something for everyone," but, well, Sevierville really does!
Plus, even if you do manage to run through the list, Sevierville is right near Pigeon Forge and Gatlinburg, and an easy day trip from Knoxville.
Not 100% sold? In this guide, we'll explore 15 of the best and most unique things to do in Sevierville.
With these tips and ideas, you can make the most of your visit to the Smokies!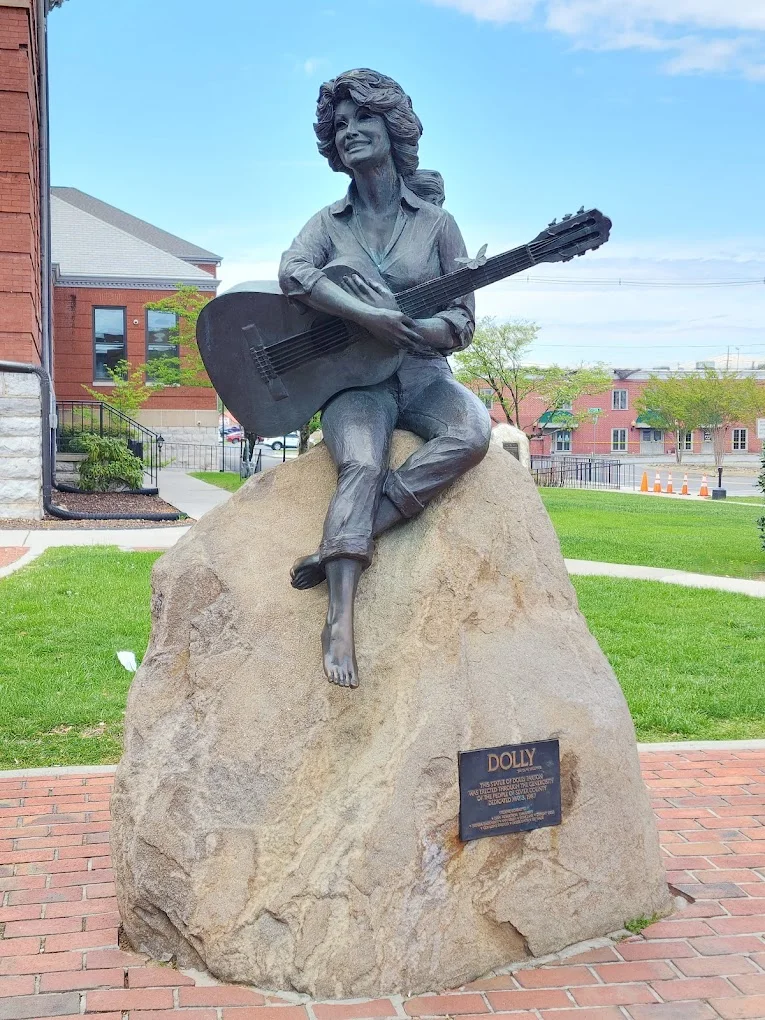 Unique & Fun Things to Do in Sevierville
1. Experience the Thrill of Dollywood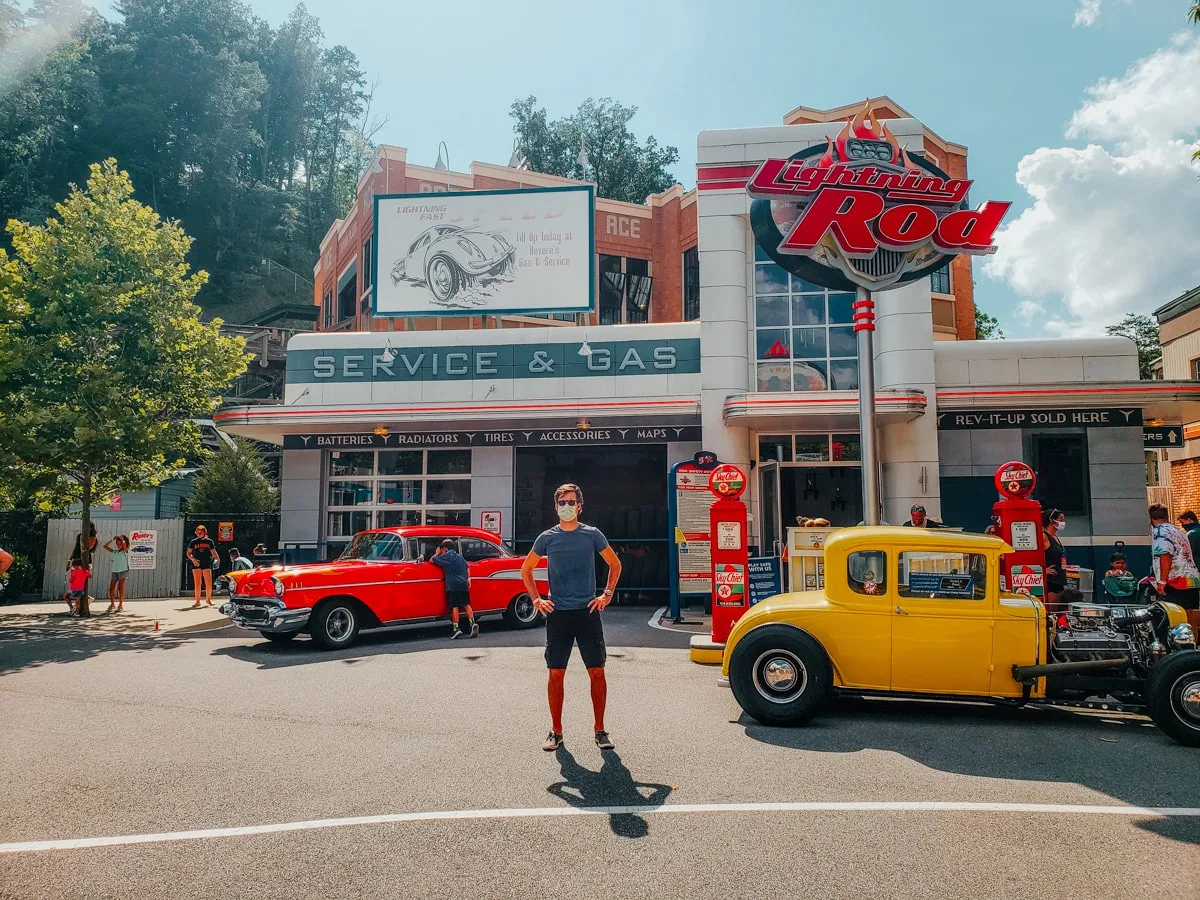 When you come to town, a visit to Dollywood should rank high on your list of things to do in Sevierville.
This world-renowned theme park was inspired by the legendary Dolly Parton, who was born right here in Sevier County.
From adrenaline-pumping rides to live entertainment and delicious Southern cuisine, a day at Dollywood promises fun for all ages and interests. The park even has onsite lodging!
Thrill-seekers will enjoy heart-pounding roller coasters like the Lightning Rod and the Wild Eagle.
On the other hand, families with younger kiddos will love the interactive play areas and child-friendly rides, including the always popular Smoky Mountain River Rampage.
During the summer (and weekends through September), you can also visit Dollywood's water park — Splash Country.
And, if you happen to visit in October or late September, don't miss Dollywood's Harvest Festival! This event consistently makes "best of" lists for being a top family-friendly fall festival. Plus, you just can't beat Fall in the Smokies.
Bonus: want more Dolly-themed things to do in Sevierville? Head downtown and snap a selfie with the Dolly statue on the lawn of the Sevier County Courthouse!
2. Explore Forbidden Caverns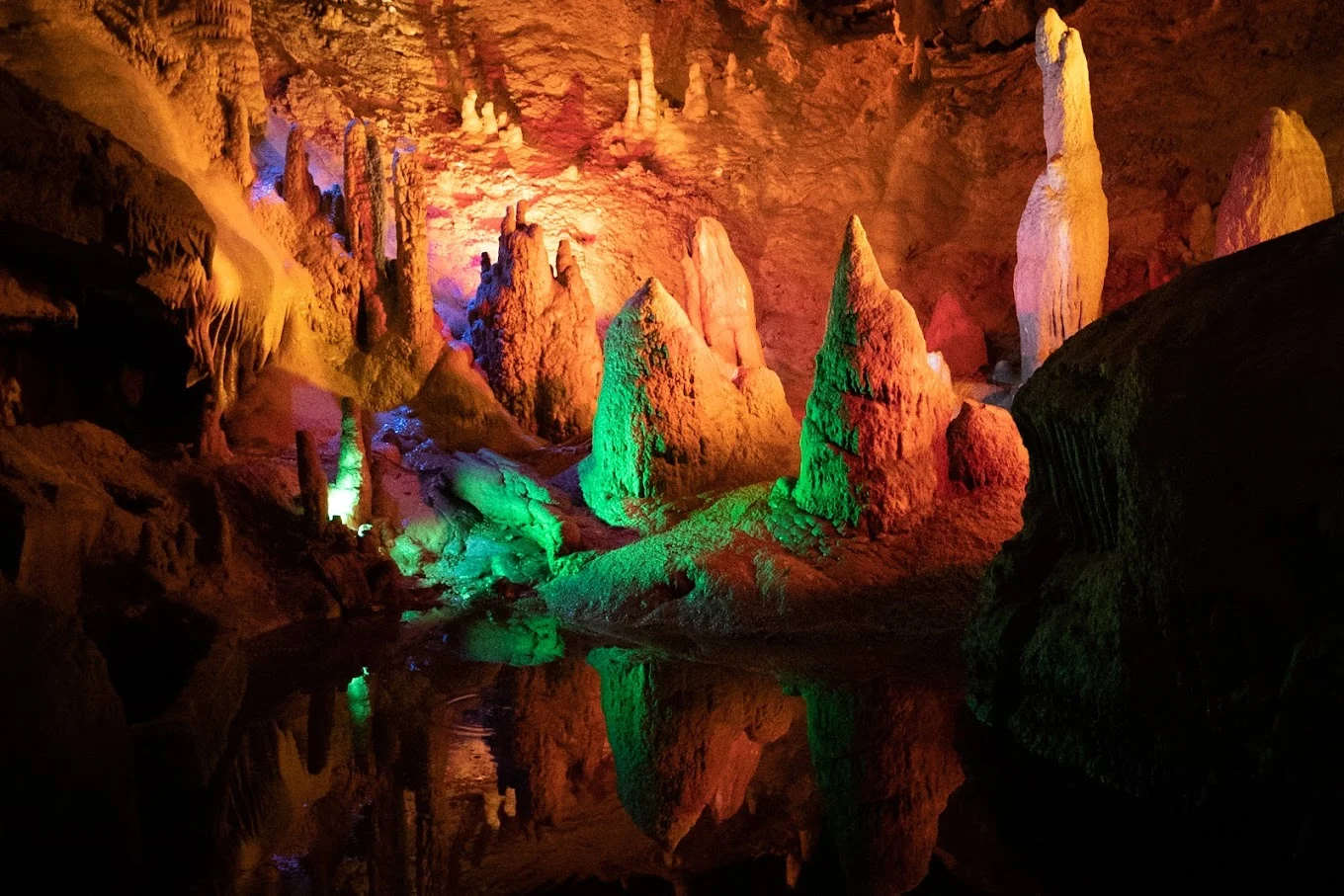 When it comes to things to do in Sevierville, Forbidden Caverns stands out as a hidden gem. Get it, because it's a cave beneath the surface?!
By the way, did you know that Tennessee has more caves than any other state?
The underground wonderland offers a unique adventure, which is perfect for those looking to explore Sevierville's natural beauty.
Guided tours lead you through the impressive (and cold!) cave system. You'll see mesmerizing rock formations, underground streams, and other fascinating geological wonders. It's easy to see why bootleggers used the cave for making moonshine!
As you venture deeper into Forbidden Caverns, you'll encounter different chambers, or rooms. Most of them have fun names like "The Bear's Den" and "Caveman's Council Room."
Also, each room features totally different formations, keeping the tour engaging. For example, Forbidden Caverns has the largest wall of cave onyx on Earth!
3. Smoky Mountain Knife Works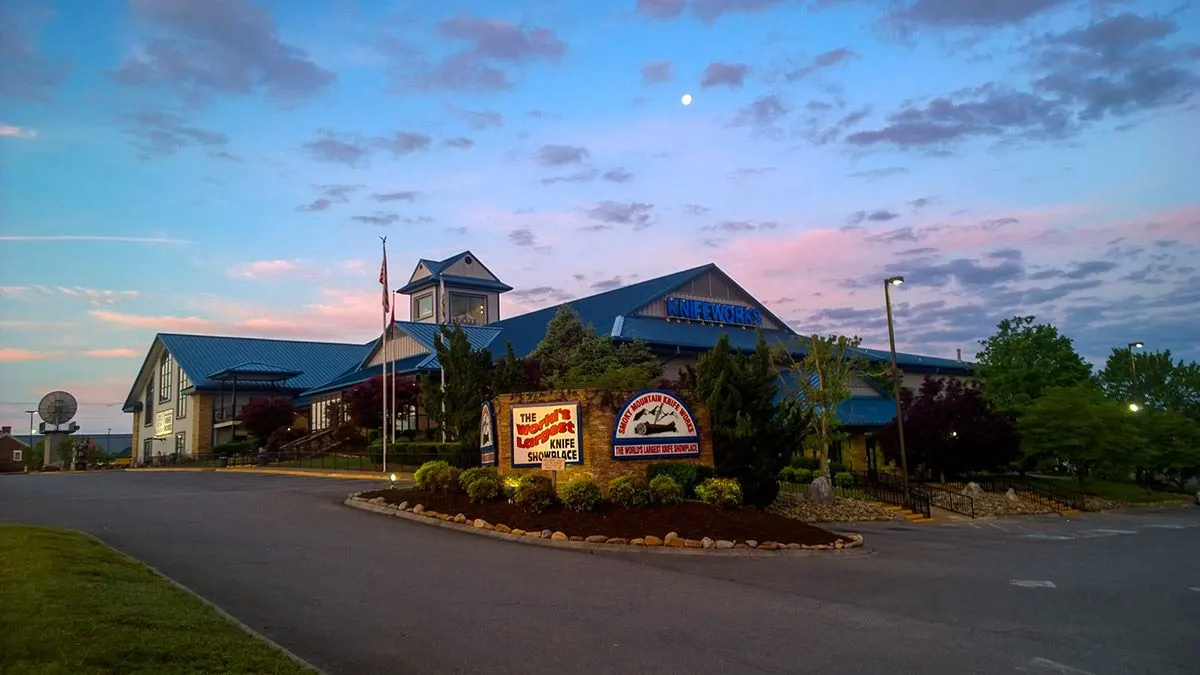 Sevierville's own Smoky Mountain Knife Works (SMKW) is the world's largest knife store.
Obviously, you'll find a massive collection of knives, with everything from everyday knives to coveted collector's items. You can (and probably will!) spend literal hours browsing row after row of all things knives.
However, visiting SMKW is one of the best things to do in Sevierville because it's SO much more than knives! Even if you're not a knife enthusiast, you'll find plenty to keep you entertained here.
Head downstairs to the massive Smoky Mountain Relic Room, which you really have to see to believe. This incredible space has hundreds of thousands of ancient artifacts, fossils, and other historical items. They go back over 3 billion years!
Some items are display-only, while many are for sale. If you chat with one of the associates for long enough, you may also get to take a peek at the research they do behind the scenes.
4. NASCAR SpeedPark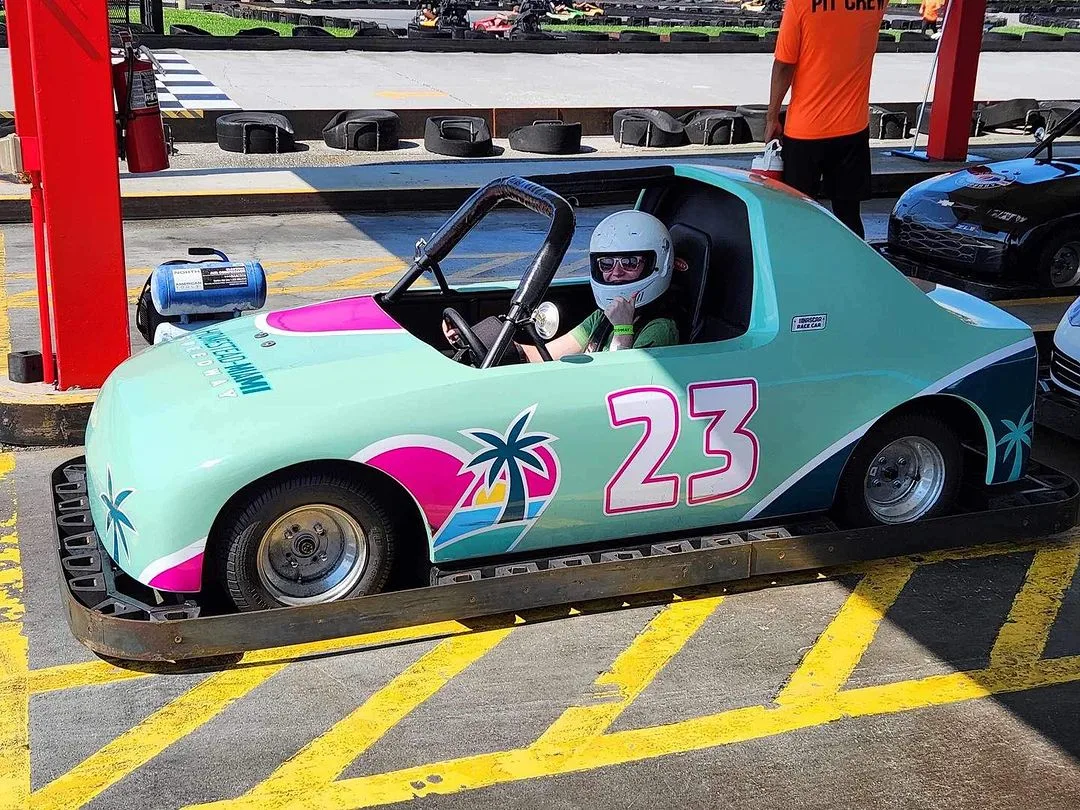 Searching for an adrenaline-pumping experience in Sevierville? Look no further than NASCAR SpeedPark.
This fun venue offers go-kart racing, mini-golf, rides, and arcade games, the perfect ingredients for fun family-friendly competition.
The highlight, of course, is being able to drive the go-karts. Get behind the wheel and face off against friends and family on multiple tracks designed for various skill levels.
When you're ready for something less competitive, head over to enjoy virtual reality gaming or play a few games of bowling. There's also a grill at the SpeedPark, which serves classic pub food.
With so many options in one place, this is high on our list of things to do in Sevierville on rainy days.
5. Day Trip to Great Smoky Mountains National Park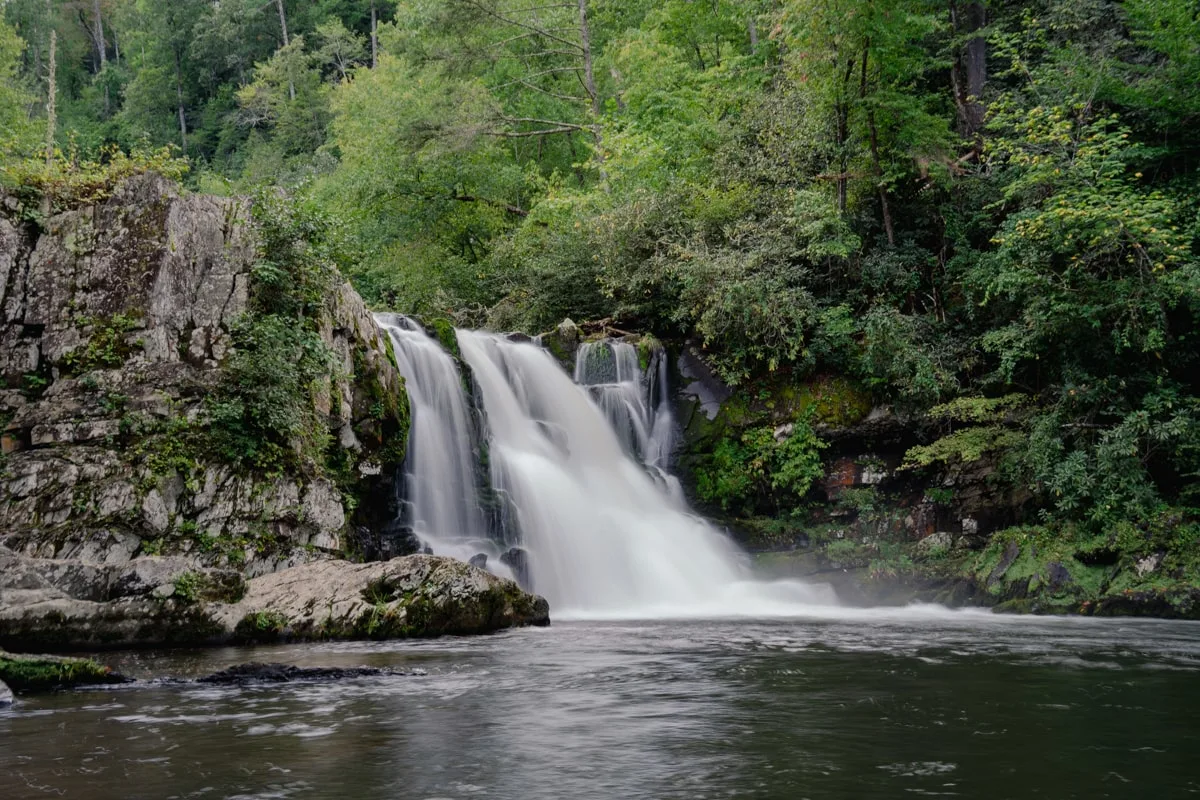 No trip to Sevierville is complete without a trip to the country's most-visited national park. In fact, although it's not technically in town, it's considered one of the best things to do in Sevierville.
You have no shortage of options in this gorgeous park. Lace up your hiking boots and check out the 800 miles of trails or 100+ waterfalls in the Smokies.
Alternatively, you could take a scenic drive or soak up the views from the highest point in Tennessee, which is Clingmans Dome.
The park is spectacular in all four seasons, but especially in the fall and spring. Come October, the leaf-peeping is top tier, with those signature "smoky" hills getting blanketed in orange, red, and gold. In the spring, colorful wildflowers cover GSMNP's meadows.
On your way back to Sevierville, stop for a beer at one of the cute breweries in Gatlinburg!
6. Rainforest Adventures Discovery Zoo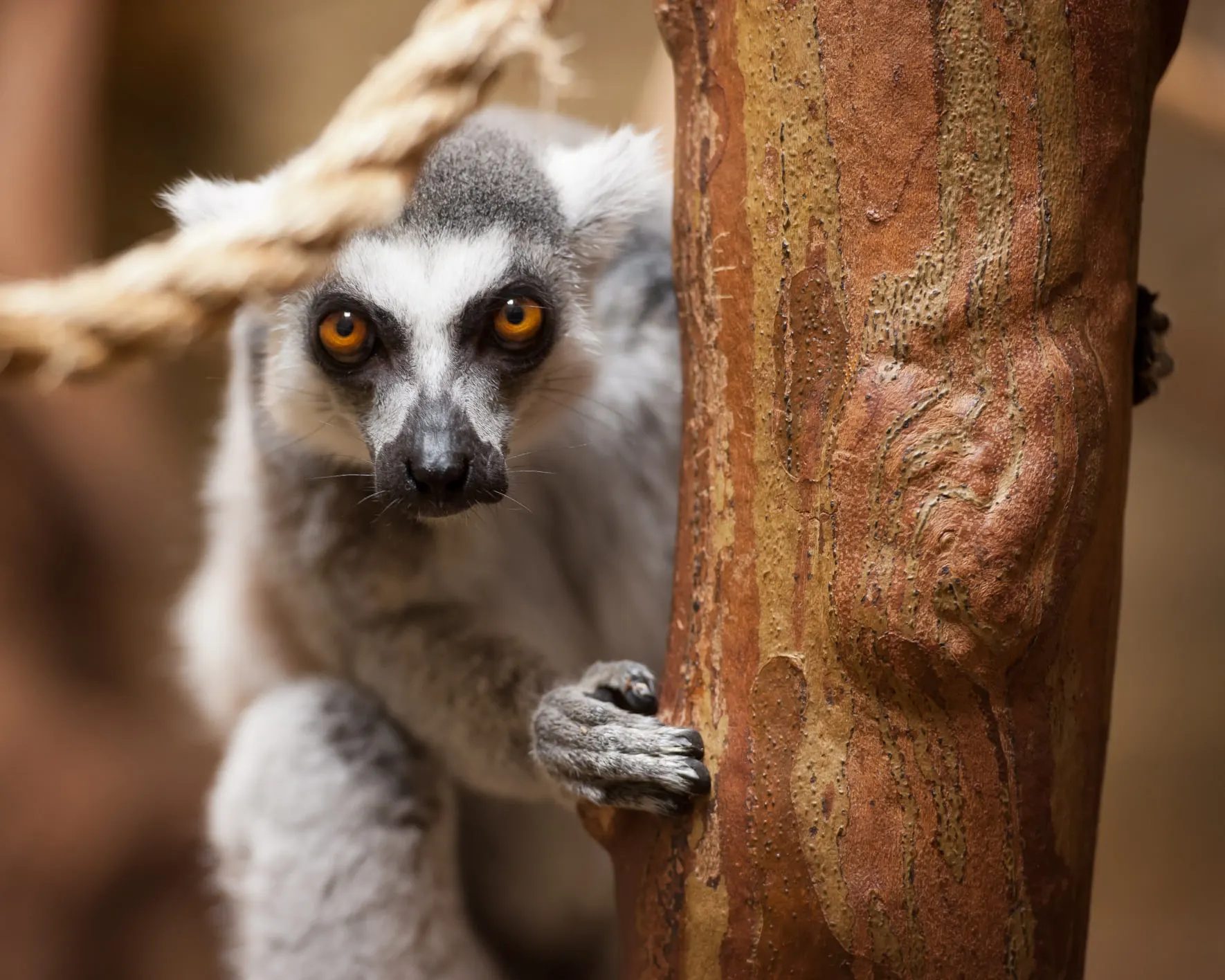 Locals often refer to Rainforest Adventures Discovery Zoo as the "best-kept secret in Sevierville."
Although it is technically a zoo, it's nothing like other, more traditional zoos. This zoo heavily emphasizes the rainforest theme, so expect to see lots of colorful, exotic animals.
Rainforest Adventures has over 130 species, and 600 individual animals and reptiles.
One of the main highlights is the rare animals. For example, you can see golden-headed lion tamarins, which are among the rarest, smallest monkeys in the world.
Because it's a smaller zoo, you have the opportunity to get up close and personal with the animals. The zookeepers have been known to do impromptu lectures when they feed animals.
Nearly 90% of Rainforest Adventures is indoors, and it's open year-round. Keep this on your list of things to do in Sevierville on bad weather days!
7. Zip Line High Above the Smokies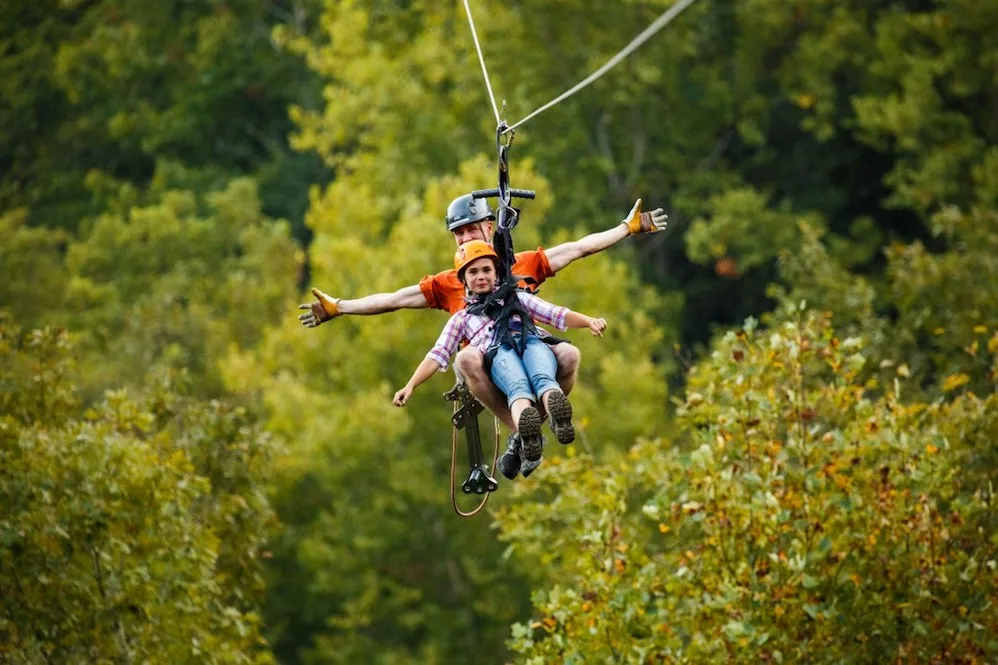 Want to enjoy some exciting adventure, while also taking in the gorgeous views of the Smokies? Then Foxfire Adventure Park belongs high on your list of the best things to do in Sevierville!
The two-hour Waterfall Canopy Tour is an excellent option (ages 7 and up), offering a variety of scenery, seven platforms, and two sky bridges. Or, for something more extreme, try out the Goliath (ages 10 and up). This zip line sits nearly 500 feet in the air, and goes up to 55 mph!
While the zip lines are the stars of the show for obvious reasons, they're only the beginning. After all, it is called Foxfire Adventure Park!
In addition to the zip lines, you can tackle the ropes course, walk across the swinging bridge, or take a guided ATV tour.
Oh, and that swinging bridge we mentioned…it's not just any swinging bridge. Actually, the 335-foot-long Bridge to Prosperity is among the longest of its kind in the country!
8. Catch a Smokies Baseball Game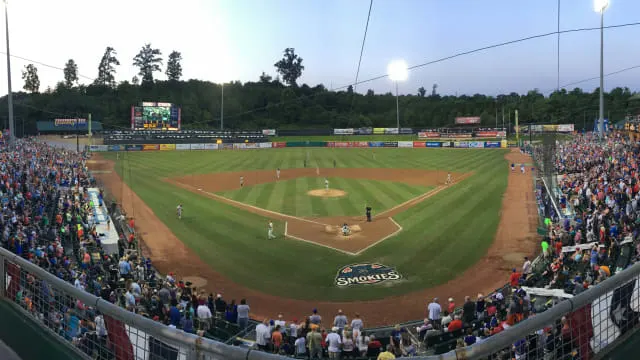 One of the best, most underrated things to do in Sevierville is go to a baseball game. The Smokies are the minor league AA affiliate team of the Chicago Cubs, and the stadium is a mini Wrigley Field. And lucky for locals, the team plays right here in Sevierville!
The stadium is dubbed "America's Friendliest Ball Park," accurately reflecting its Southern roots.
It's also arguably one of the most scenic baseball stadiums anywhere, with surrounding views of the Great Smoky Mountains.
Beyond the Smokies' regular season home games, the team also hosts lots of fun theme nights. For example, you might catch a game during BeerFest or "Paint the Park Pink" night. Check the Smokies' home schedule HERE.
9. Sample Moonshine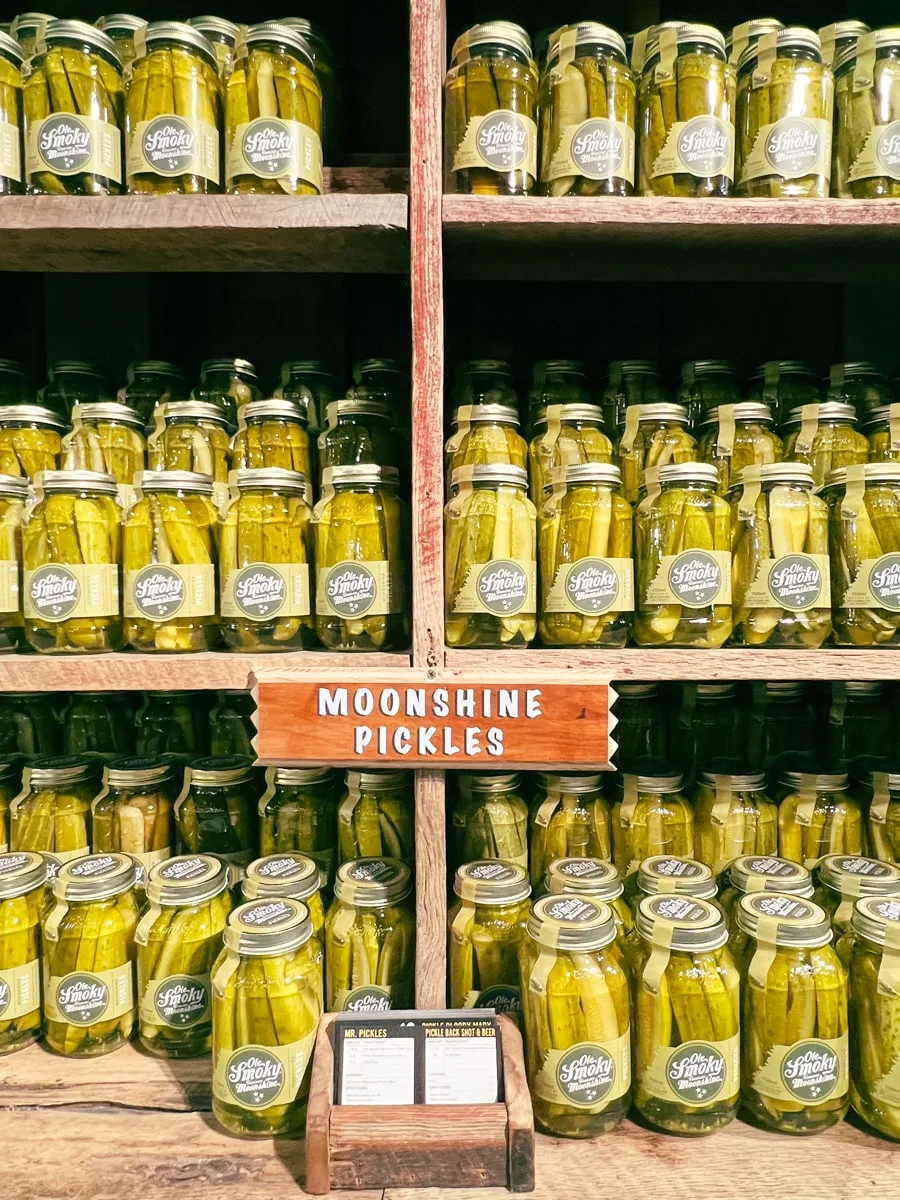 It's no secret that Tennessee's history is closely tied to bootlegging. If you're into Prohibition-era history or just curious about 'shine, one of the best things to do in Sevierville is visit some of the local distilleries.
There's no shortage of options, and each one has a slightly different experience. Some offer tastings only, while others host tours. Here are our top recommended distilleries to visit in the area.
10. Search for Murals in Downtown Sevierville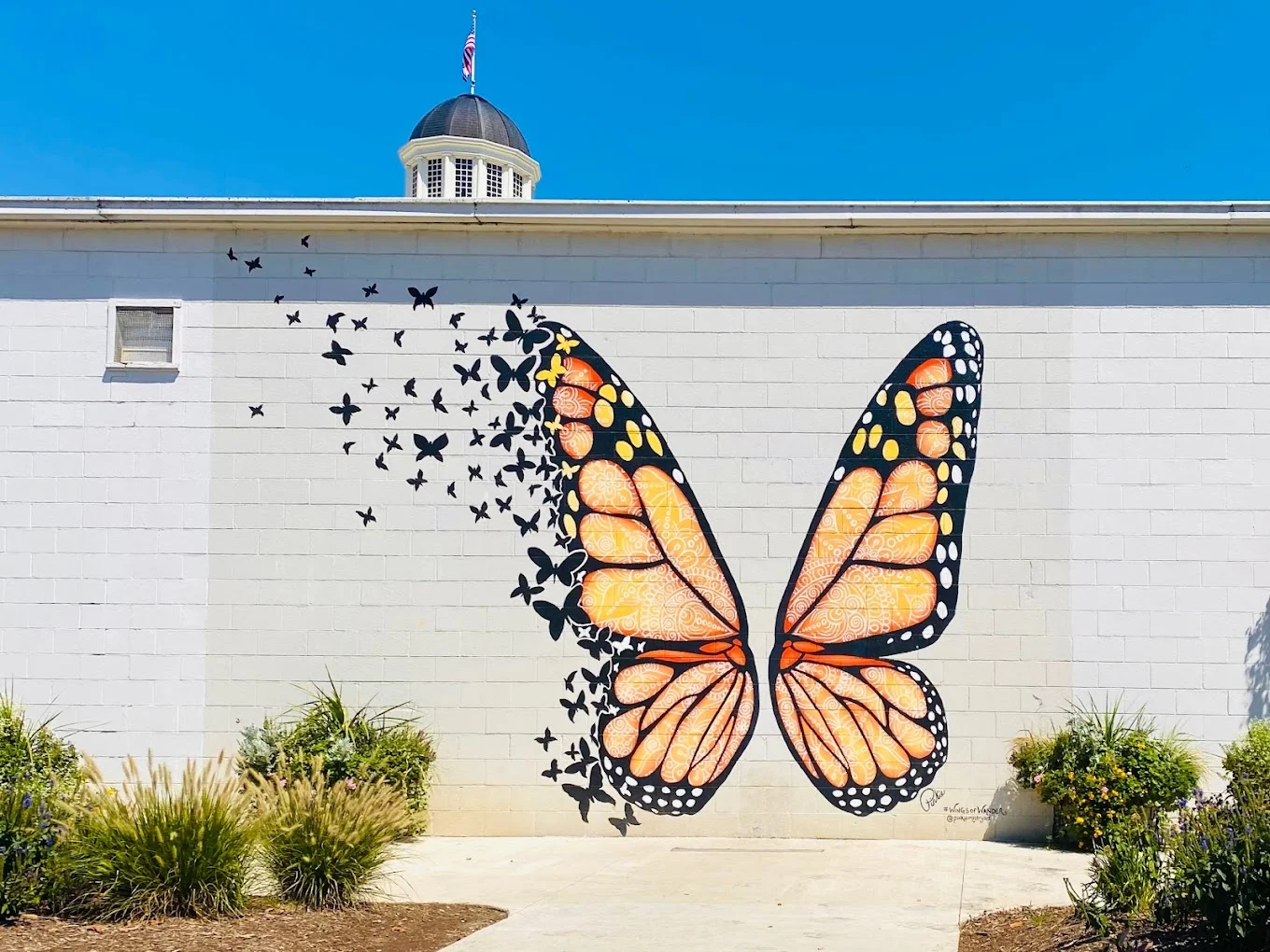 Sevierville may be small, but it's big on public art! The city has four larger-than-life murals throughout downtown, providing the perfect photo ops.
Wandering around to find them is one of the best things to do in Sevierville, because it lets you explore and get the city's vibe.
The Red's Cafe and Pines Theater murals both depict a young Dolly Parton.
There's also 'Wings of Wander,' a set of butterfly wings, and the 'Sevierville Shuffle,' which is actually inside Realty 10.
11. Ride an Alpine Coaster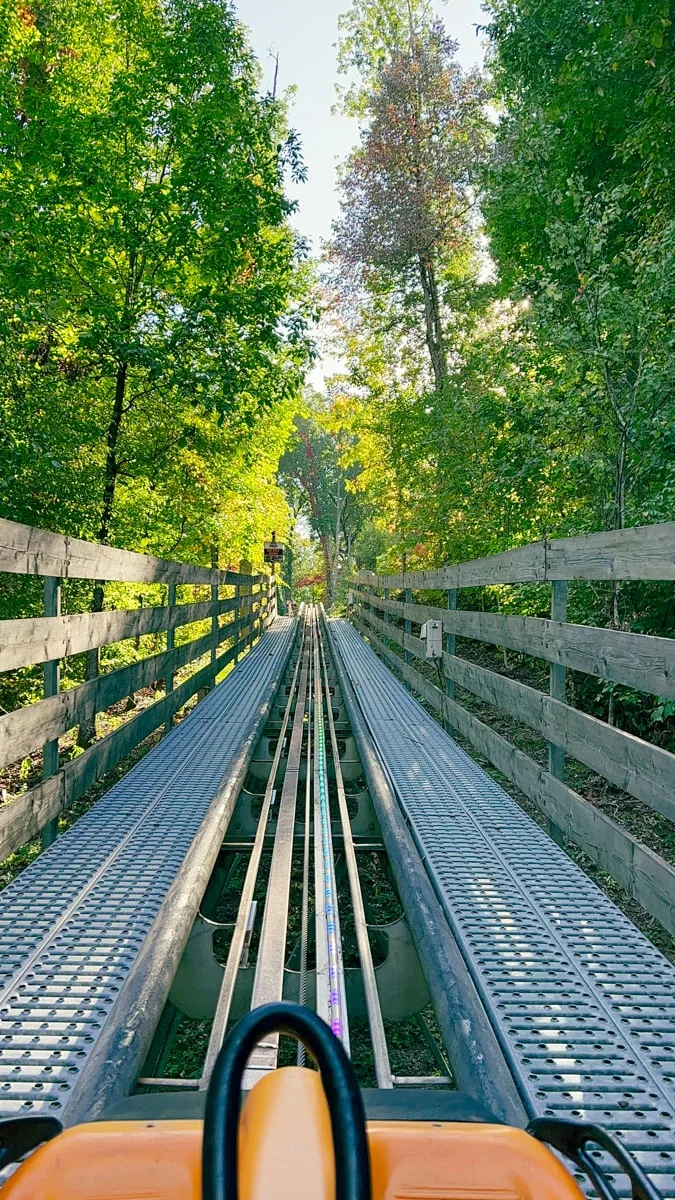 One of the best things about coming to the mountains is the thrill of riding an alpine coaster!
Whether you've never even heard of one or it's your 100th ride, this is one of the most fun things to do in Sevierville.
In town, you can ride The Wild Stallion at Skyland Ranch. It's actually the longest mountain coaster in the Southeast. Ride for 1.25 miles, or up to 8 minutes!
Then, in nearby Pigeon Forge, you'll find two additional coasters: Rocky Top Mountain Coaster and Smoky Mountain Alpine Coaster.
12. Take Flight at the Tennessee Museum of Aviation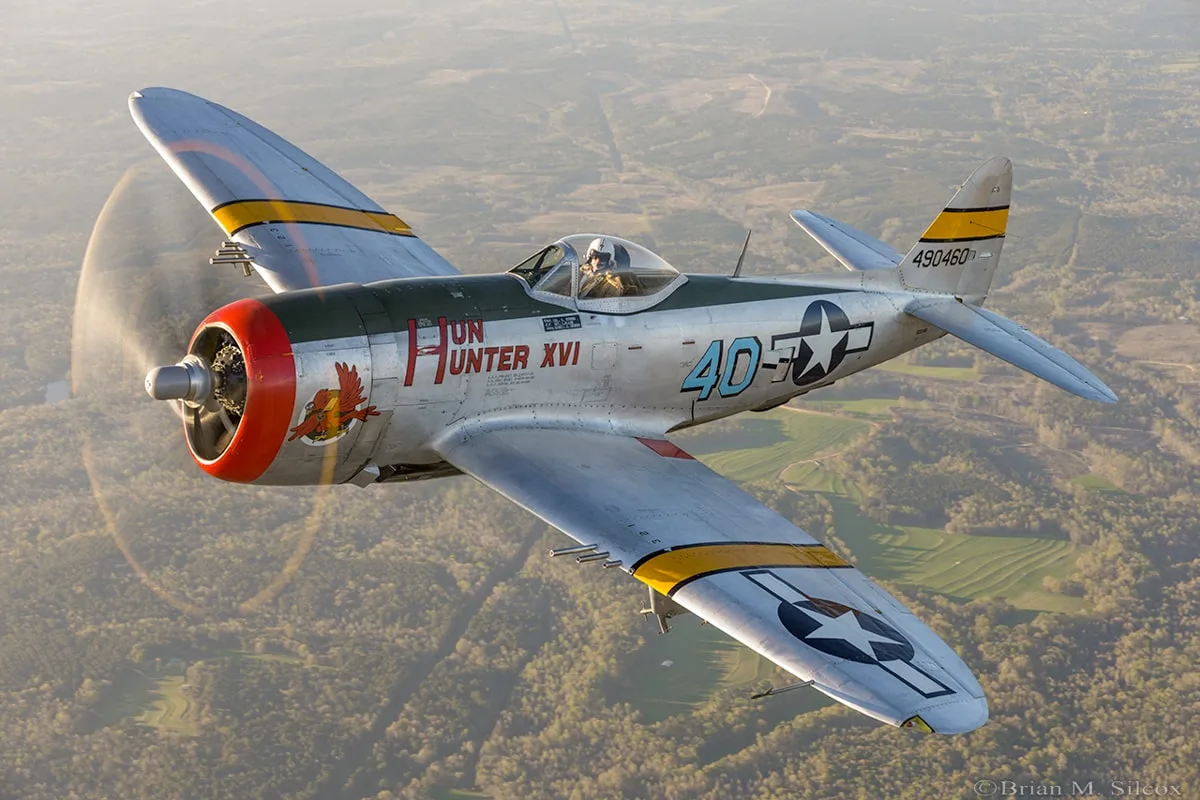 Aviation has a long, significant history in Tennessee, and particularly in the Smokies.
So, it comes as no surprise that the Tennessee Museum of Aviation is highly regarded as one of the best aviation museums in the country.
When you step into the museum, you'll see an impressive collection of vintage aircraft.
The facility itself is impressive, with over 50,000 square feet. These include both civilian planes and historic warplanes, many of which are still air-worthy.
One of the museum's biggest draws is that it's home to not just one but two air-worthy P-47 Thunderbolts. These planes were crucial in World War II and today, there are fewer than a dozen in the entire world. Informative displays offer details on individual planes' roles during war.
The rest of the museum's exhibits provide a fascinating glimpse into the evolution of aviation. You'll see flight suits, technology, military vehicles, and so much more.
For aviation enthusiasts and history buffs, the Tennessee Museum of Aviation is one of the best things to do in Sevierville. Not many places offer the opportunity to get this up close and personal with real warbirds!
13. Apple Barn Cider Mill & General Store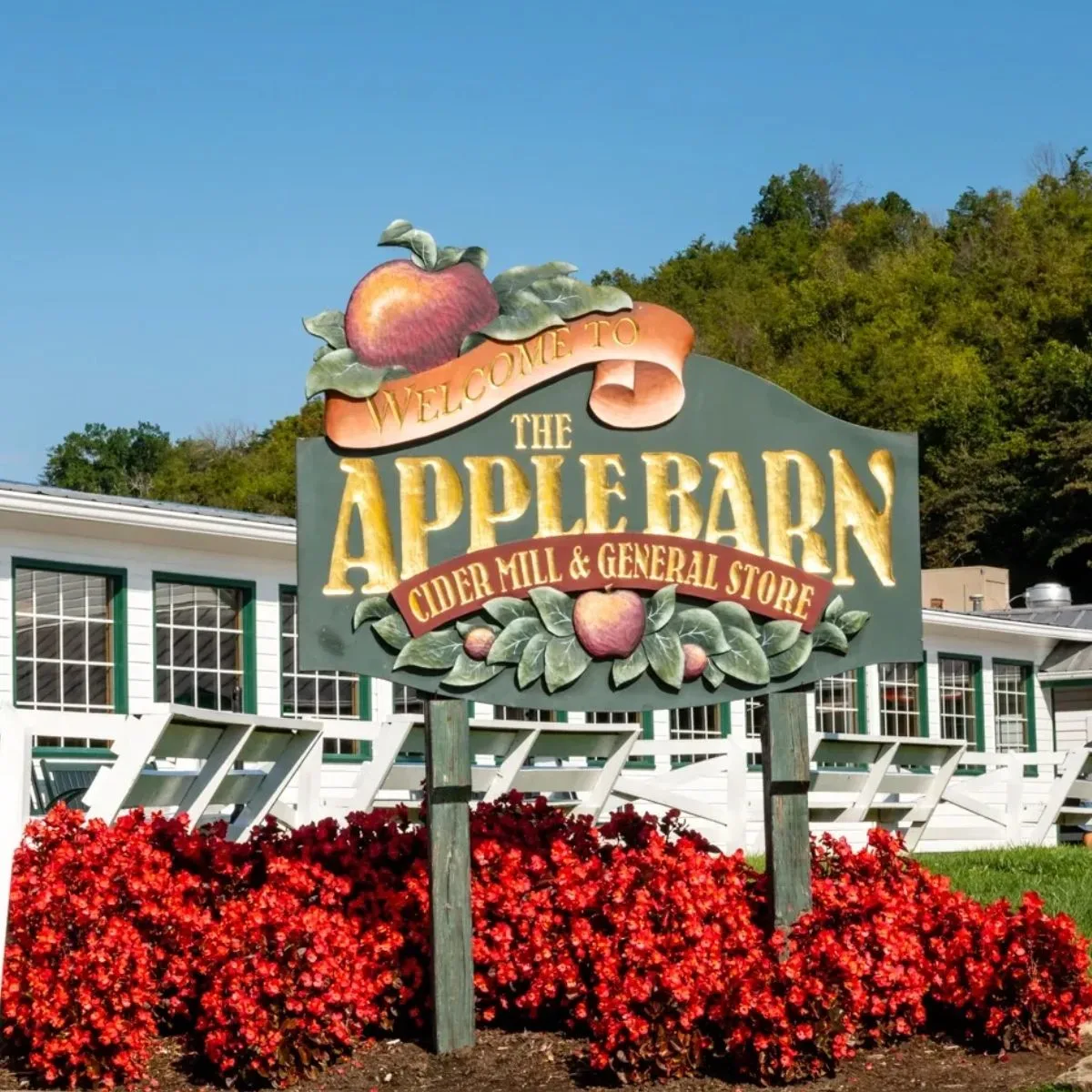 No matter who you ask in town, you're almost guaranteed to get this as a recommendation for one of the best things to do in Sevierville.
A visit to the Apple Barn Cider Mill & General Store cures any sweet tooth and offers a wonderful way to spend a wholesome day out.
Come hungry, because the Apple Barn is known for its goodies! Pop into the Cider Room for the famous apple cider (hot or cold), or get a scoop of ice cream at The Creamery. Indulge in mouthwatering apple-themed treats at the Apple Pie Kitchen, like apple dumplings and doughnuts.
Plus, the Apple Barn is also a working apple orchard! The signature mountain-grown apples are unlike any others, and many people come visit just to sample one.
14. Wears Valley Social Food Truck Park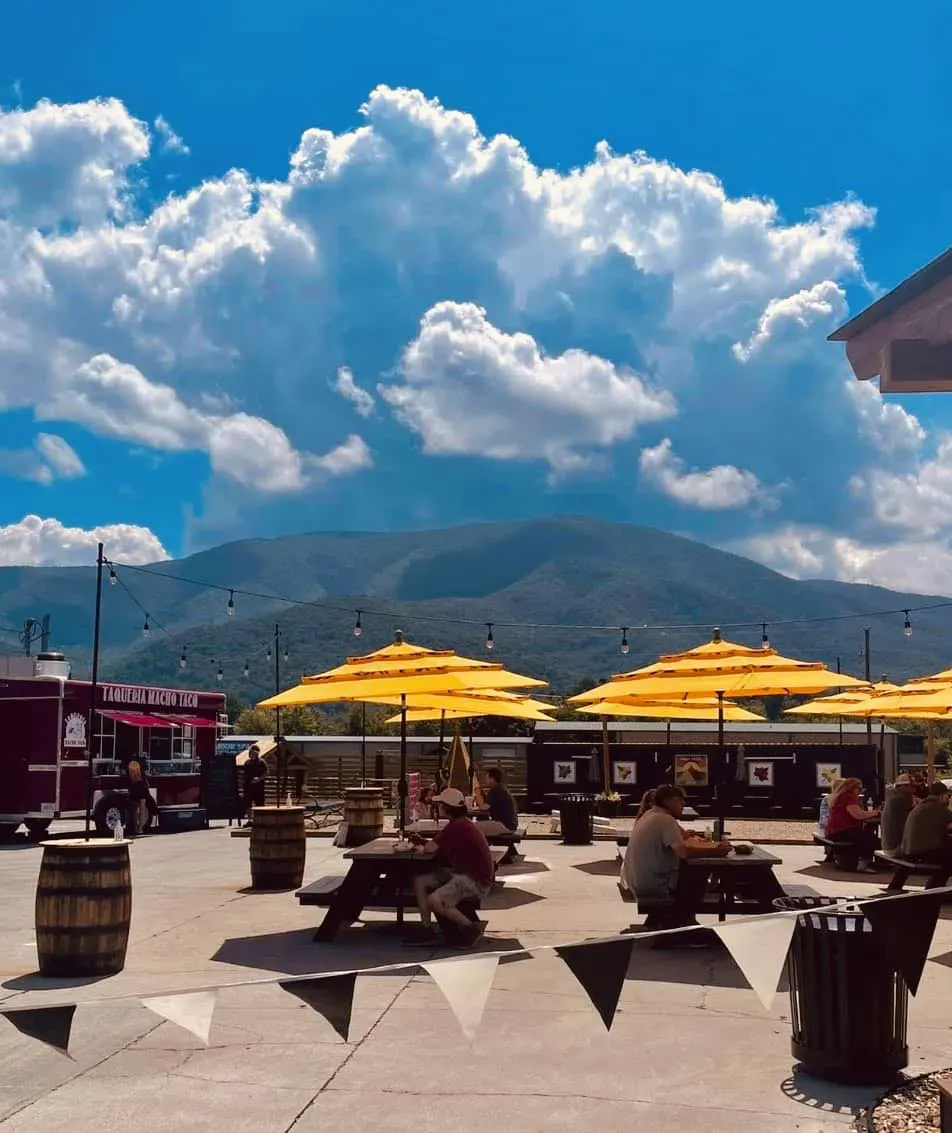 Part food truck park, part farmers market — Wears Valley Social is a must whether you're a local or visiting.
It's open seven days a week from mid-March through late November, and has no fewer than five food trucks onsite at any given time. Occasionally, the food truck park also has live music.
While most of the seating is outdoors, there are some indoor options.
There's also an adorable 'Cub Corner' play zone, plus loads of comfy seating and even a cornhole area.
15. Soaky Mountain Water Park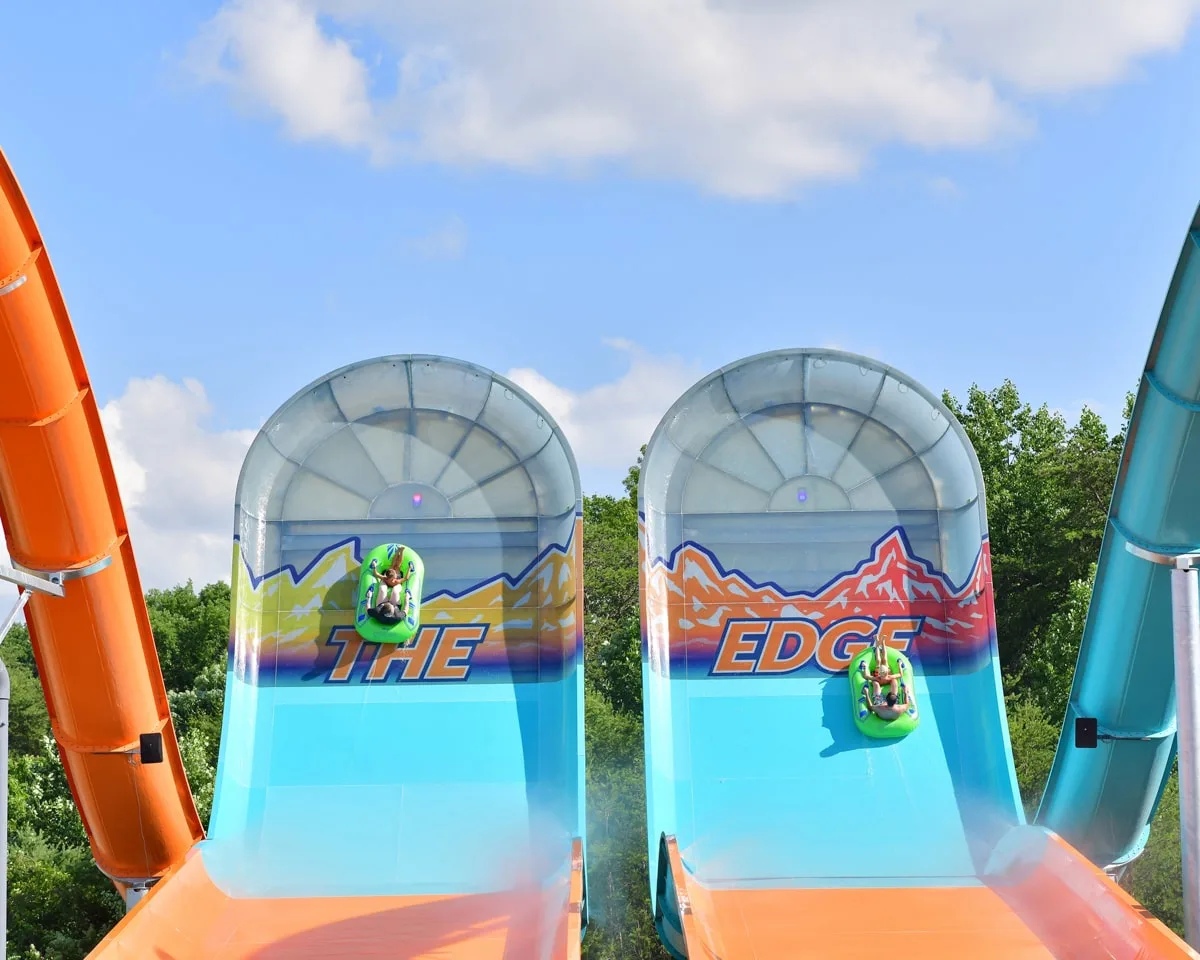 If you visit in the summer, add this epic water park to your list of things to do in Sevierville.
Soaky Mountain is a water park on steroids, with a mind-boggling array of rides, slides, and other attractions.
Brave the jaw-dropping Black Bear Rapids, a high-speed tubing experience, or Avalaunch, a two-person water coaster that will leave you breathless. You can also check out the wave pool, water obstacle course, or try the Flowrider surfing experience.
For those who prefer to take it a bit easier, there are several lower-key areas. Plus, the park has food and beverage options onsite.
What do you think about this list of things to do in Sevierville, TN? If you have any recommendations, let us know in the comments below!