If you're searching for the best things to do in Murfreesboro, Tennessee, then you're off to a great start!
This charming, vibrant city in the heart of the Volunteer State offers a wealth of activities for locals and visitors alike.
It's also home to the largest university in the state — Middle Tennessee State University.
Whatever your interests, Murfreesboro has you covered!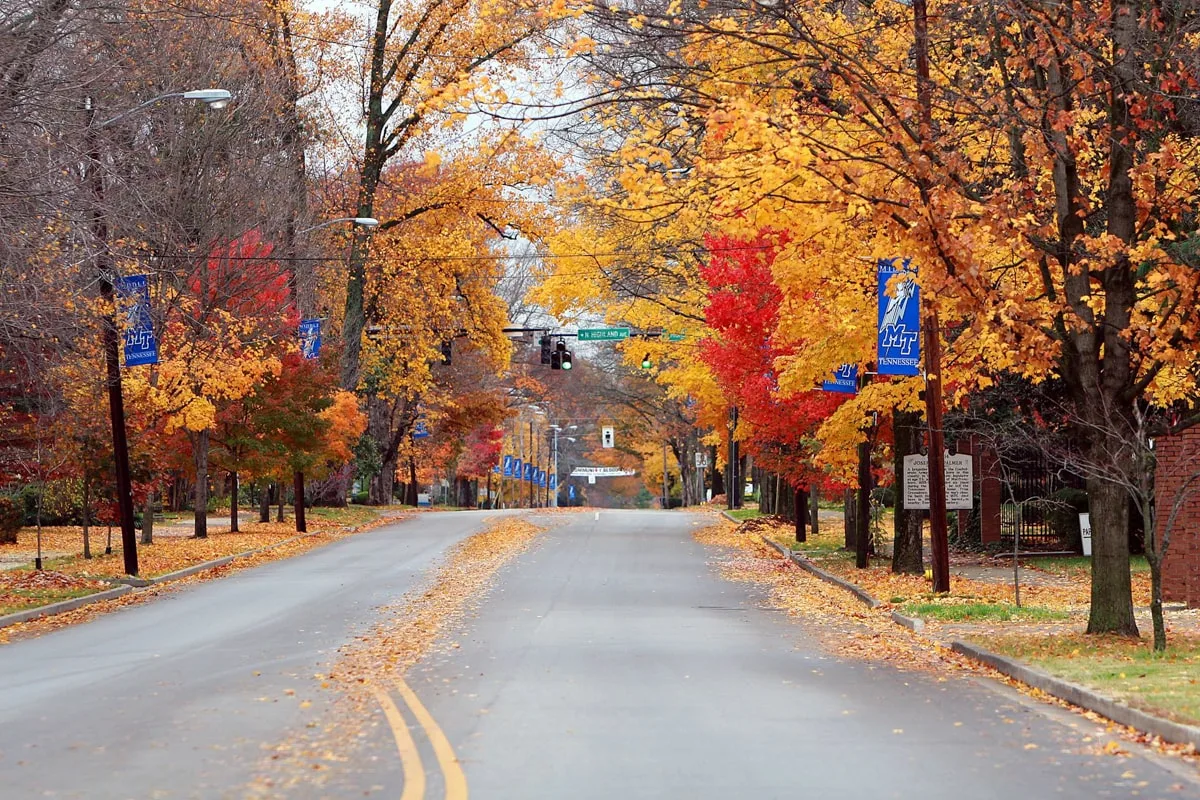 First things first, though — Tennesseeans generally refer to Murfreesboro as simply, "The Boro."
From fascinating historical sites to outdoor adventures, delicious dining, and funky shopping experiences, there's truly something for everyone.
In this local guide, we'll deep-dive into 15 of the very best things to do in Murfreesboro.
So pack your bags and let's make sure your visit is jam-packed with fun and memorable moments!
🏡 10 Best Cabin Rentals in Murfreesboro
15 Awesome Things to Do in Murfreesboro
As you'll quickly see, the Boro seamlessly blends history, culture, natural beauty, and of course, Southern charm.
1. Discover Stones River National Battlefield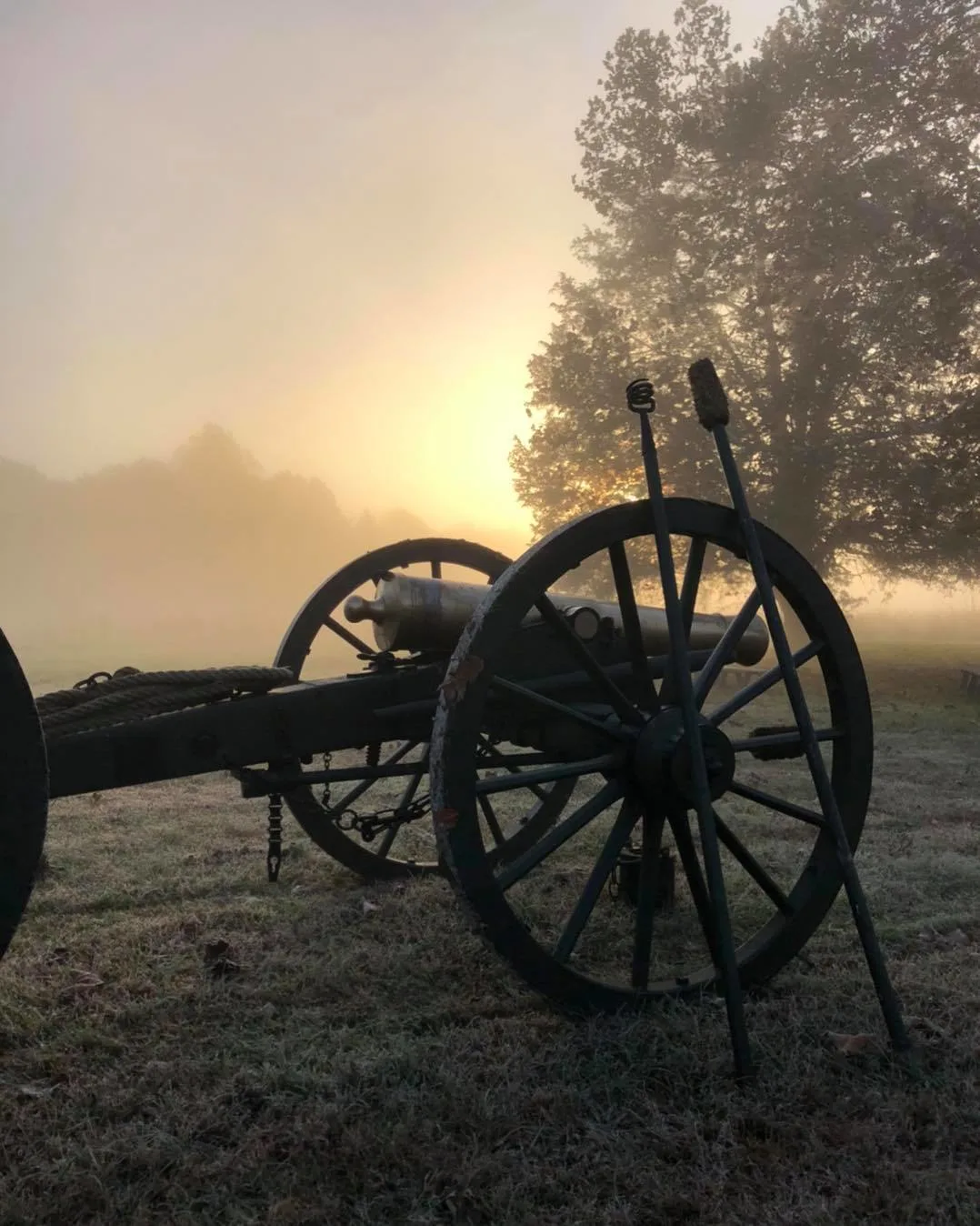 Step back in time and explore the hallowed grounds of Stones River National Battlefield. This historic site commemorates a critical 3-day Civil War battle, which was one of the worst in terms of casualties.
People often refer to the Battle of Stones River as one of the "bloodiest," because there were close to 24,000 casualties overall.
Despite being tragic, the battlefield holds important American history. That's exactly why visiting is one of the best things to do in Murfreesboro.
During your visit, you can hike along well-maintained trails. Many of them also have informative exhibits, giving you the opportunity to learn more about this significant piece of American history.
Interestingly, the Murfreesboro Greenway System also runs right through the battlefield, offering several ways to explore on foot or bicycle.
One of the best ways to experience the battlefield is via an interpretive program. Depending on the time of year, rangers lead programs including bicycle or caravan tours, where you drive your own vehicle. You may also get to see a living history artillery exhibit, with real-life Civil War weapons.
2. Stroll (or Bike!) the Murfreesboro Greenway System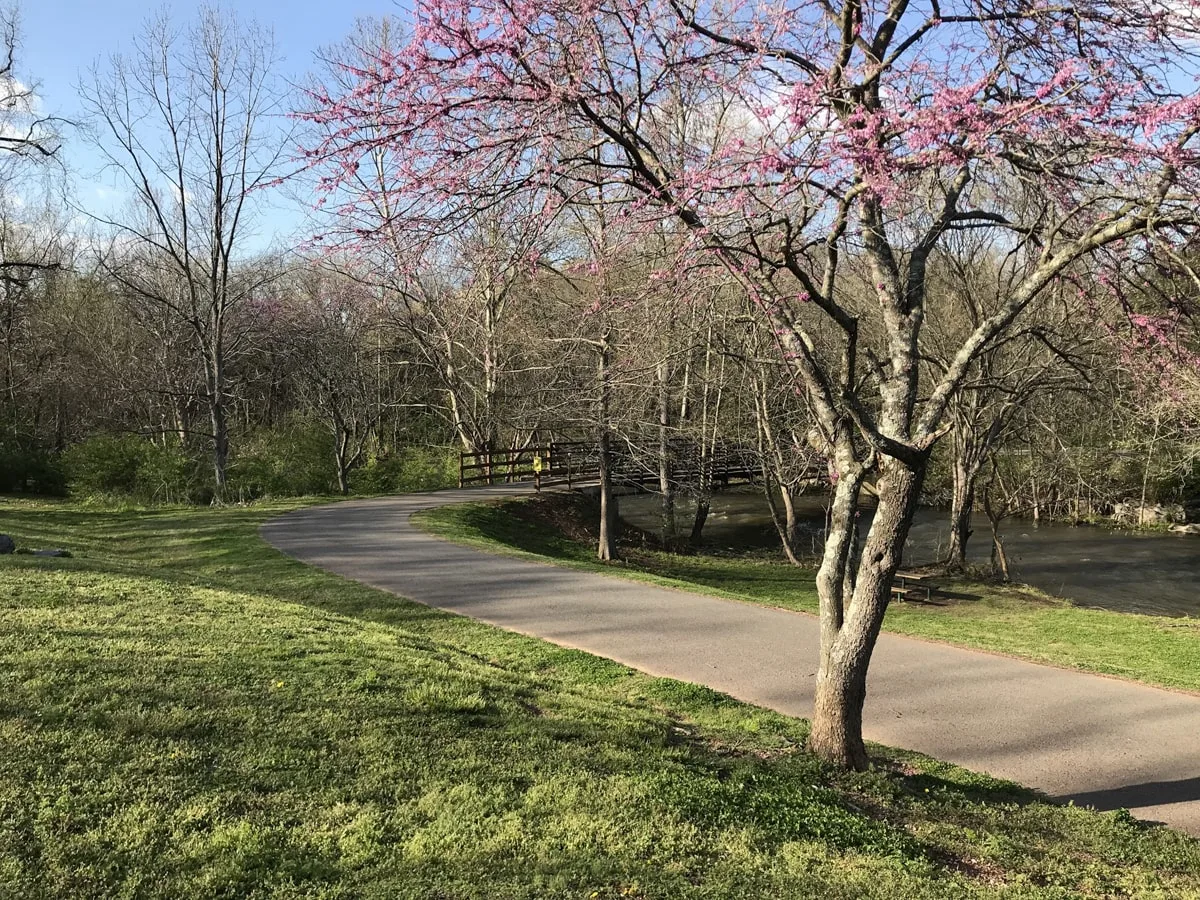 Speaking of the Greenway…exploring the Murfreesboro Greenway System is one of the best activities in town for outdoor lovers.
This network of scenic, paved trails winds 17 miles through town, encompassing 16 individual trail heads and seven distinct sections. It follows along the Stones River, including bridges and boardwalks, and connects parks, neighborhoods, historical sites, and popular restaurants and cafes.
You can even launch a kayak or paddleboard from two points along the Greenway! There are two launches, one on the West Fork and the other on the East Fork Stones River.
Note that the Murfreesboro Greenway System is multi-use, so pedestrians share it with cyclists, runners, and even people on skates.
It's also one of the more popular things to do in Murfreesboro for pet owners, since the path accesses two "bark parks." These are both located off West College Street, one at Cason Trailhead and one near General Bragg Trailhead.
3. Explore the Oaklands Mansion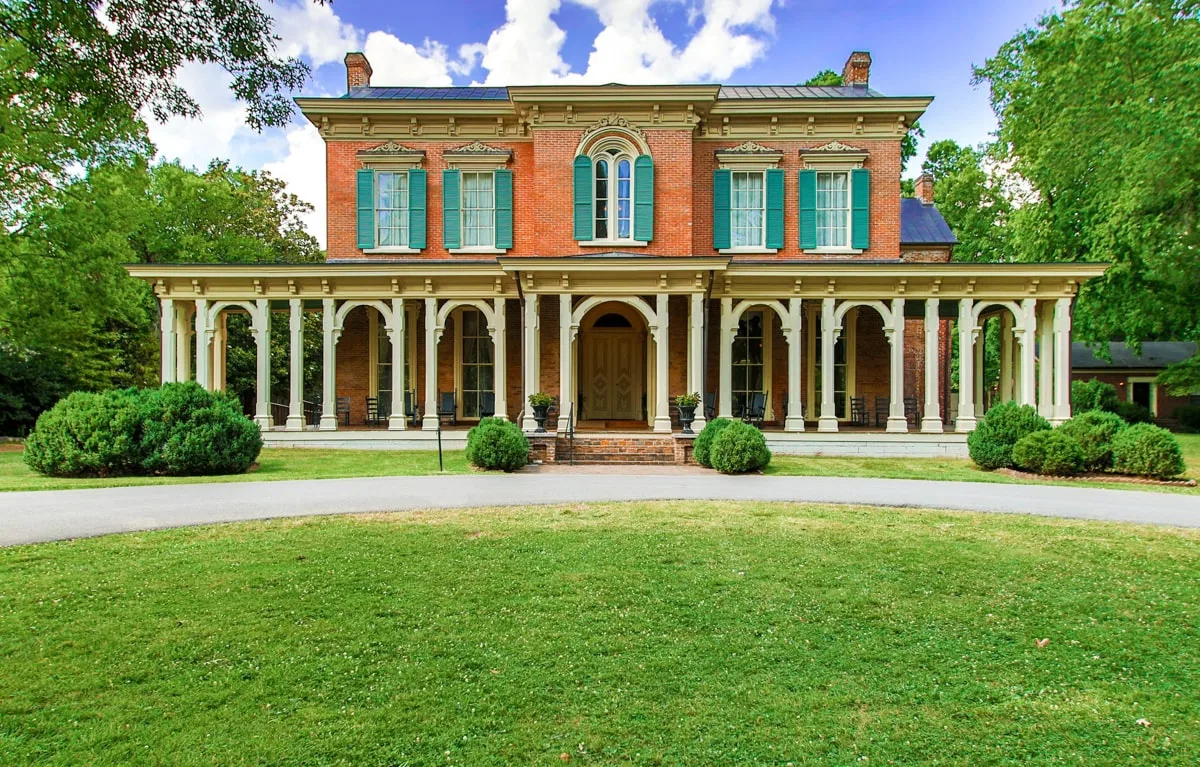 Visiting the Oaklands Mansion, an exquisite pre-Civil War estate, is one of Murfreesboro's most interesting things to do.
You can go on self-guided tours of the mansion Tuesday through Friday with advanced reservations. The beautifully preserved home and its lush gardens have a fascinating, volatile history.
At one time, the mansion was slated for demolition. Today, it's an important cultural museum listed on the National Register of Historic Places.
Exhibits include many personal items, and interpretive plaques give a great deal of information about each display. Don't miss the gift shop, where you can purchase some unique souvenirs.
4. Attend the Main Street Saturday Market
Every Saturday from May through October, the Main Street Saturday Market comes to life.
The market takes place on the grounds of the Historic Rutherford County Courthouse.
Stroll the bustling market and shop for local goodies, including fresh produce, meat, baked treats, artisan crafts, and more. There's often live music at the market, also.
5. Visit the Discovery Center at Murfree Spring
Easily one of the best things to do in Murfreesboro for families — visiting the Discovery Center at Murfree Spring is always a delight!
The center is a hybrid between a hands-on children's science museum, nature center, and wetlands boardwalk. It truly has something for everyone to enjoy!
Inside, features include interactive exhibits like art-making stations and Water Works, with a network of working pipes and plumbing parts.
One of the major highlights is 5 Senses, with life-sized eyes, ears, hands, tongue, and a nose that kids can explore.
Outside the museum, the Murfree Spring and Wetlands have a series of raised boardwalks and paved walking trails to explore. There are also outdoor play and picnic areas, making it an engaging educational experience for families and kids of all ages.
6. Tap Into Science at Earth Experience: The Middle Tennessee Museum of Natural History
If you're looking for especially unique things to do in Murfreesboro, or an indoor activity for a rainy day, here it is.
Earth Experience: The Middle Tennessee Museum of Natural History isn't your typical museum. On the contrary, you've probably never seen anything quite like it!
The museum has a TON of displays and artifacts, with a heavy focus on fossils, gemstones, and unusual, ancient rock formations. Beyond just strolling through the exhibits, however, Earth Experience allows visitors to actually get involved.
Lots of research takes place here, and visitors can often play research assistants. Check out the paleontology lab, where you'll see scientists cleaning and restoring real dinosaur bones.
There's also an active dig program held every summer in Montana, where teams go to collect more dinosaur bones and fossils.
Visit Earth Experience Wednesday through Sunday.
7. Explore Cannonsburgh Village
Cannonsburgh Village is a captivating living history museum that transports you to a different era.
If you'd like to see what life was like in Middle Tennessee during the 1800s, this is one of the best things to do in Murfreesboro.
During your visit, you can explore historic buildings and a variety of artifacts. These range from a well-preserved log home and a gristmill to a working blacksmith shop and train caboose.
You can tour Cannonsburgh Village for FREE on your own. School groups and special events like weddings sometimes rent the entire property, so it's a good idea to call before heading out.
The visitor's center also sells a variety of souvenirs, snacks, and drinks.
8. Sample Local Craft Beer at Mayday Brewery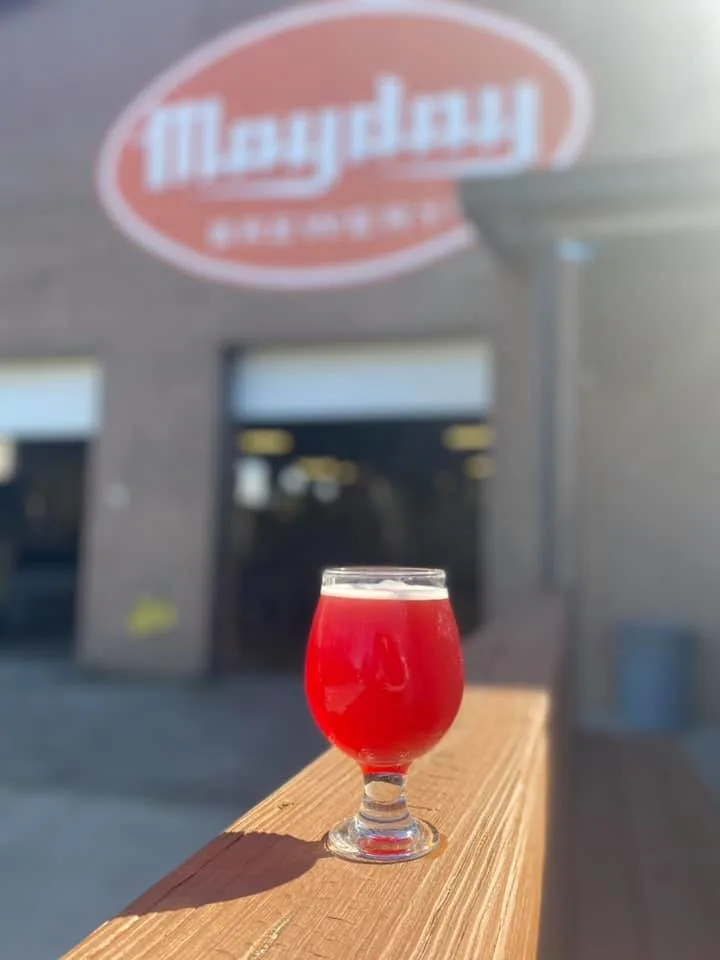 Although nearby Nashville has a booming craft beer scene, the Boro's is nothing to sneeze at.
Mayday Brewery lays claim as the first of its kind in Murfreesboro, and it's understandably wildly popular.
The family-owned and operated brewery is open Tuesday through Sunday. Stop by to sample their unique brews and enjoy a relaxing evening with friends. Local favorites include Boro Blonde (of course!), Angry Redhead, and Jam I Am (a blackberry sour).
In addition to the mainstay beers, Mayday Brewery makes limited small batches every week. Also, the brewery serves made-from-scratch pizza.
You'll frequently hear live music streaming out of Mayday, and local Nashville food trucks often park outside. Plus, the brewery sometimes hosts karaoke, trivia and game nights, or yoga depending on the night.
It's no wonder Mayday is one of the most popular things to do in Murfreesboro (especially among locals!)!
9. Check Out Hop Springs Beer Park
We feel completely justified in calling Hop Springs Beer Park the ultimate beer garden.
The 83-acre space has plenty of beer, of course, including several of Hop Springs' own brews. But that's only the beginning.
On the grounds, you'll find a dog park, a creek, walking trails, and even a disc golf course. There are also multiple stages, indoors and out, for frequent live music and summertime festivals.
The beer park brings in locals alongside heavy-hitting performers, like Walker Hayes, Travis Tritt, Carley Pearce, and The Steeldrivers.
Food trucks also make regular appearances, and you'll see trivia and open mic nights on the schedule.
10. Hike at Barfield Crescent Park & Wilderness Station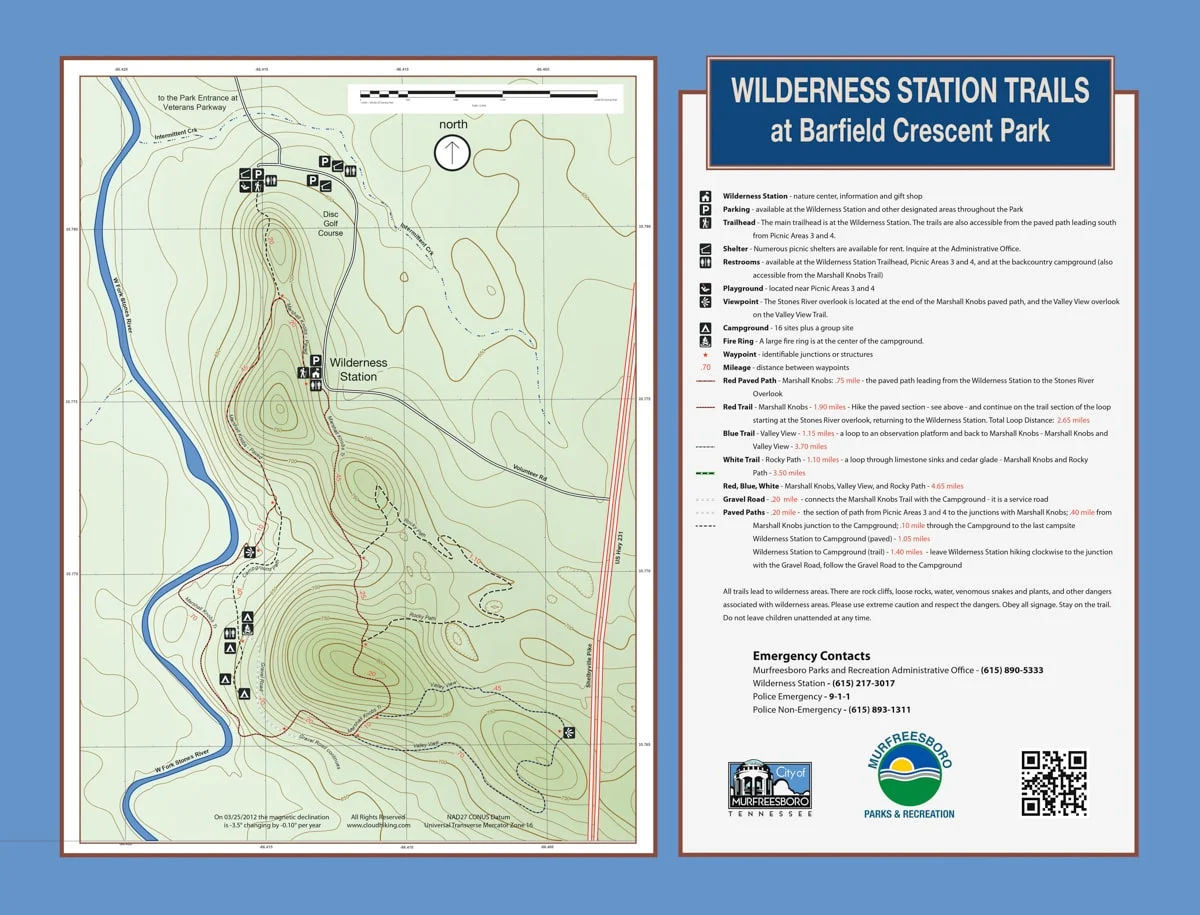 Get in touch with Mother Nature at Boro's Barfield Crescent Park.
In addition to traditional playgrounds and picnic areas, this beautiful, 430-acre area features several hiking trails — ranging from just 0.20 miles to 4.65 miles.
Don't miss the Stones River or Valley Views Overlooks, located along the Marshall Knobs paved path and Valley View Trail, respectively.
The park also has sports fields, horseshoe pits, campsites, and an 18-hole disc golf course.
It's unsurprising that the park is one of the most popular things to do in Murfreesboro for outdoor enthusiasts. You don't even have to leave the city to camp or get in a good workout!
The most unique thing about Barfield Crescent Park is the Wilderness Station. Run by the city, Murfreesboro calls it an "outdoor awareness and adventure facility."
The Wilderness Station houses the park's campgrounds and loans out camping supplies. It also has two immersive classrooms and hosts a number of outdoor-focused programs and events.
11. Experience the Uncle Dave Macon Days Festival
You may want to plan your visit to Murfreesboro around the Uncle Dave Macon Days festival. It's that good!
The lively annual festival celebrates traditional American music and arts.
More recently, the festival paired up with the American Mule and Music Association. So now, in addition to music and arts, the festival also has a traditional mule competition.
Although it's technically not one of the best things to do in Murfreesboro as it's in nearby Shelbyville, it's close enough.
12. Play at The Miracle Field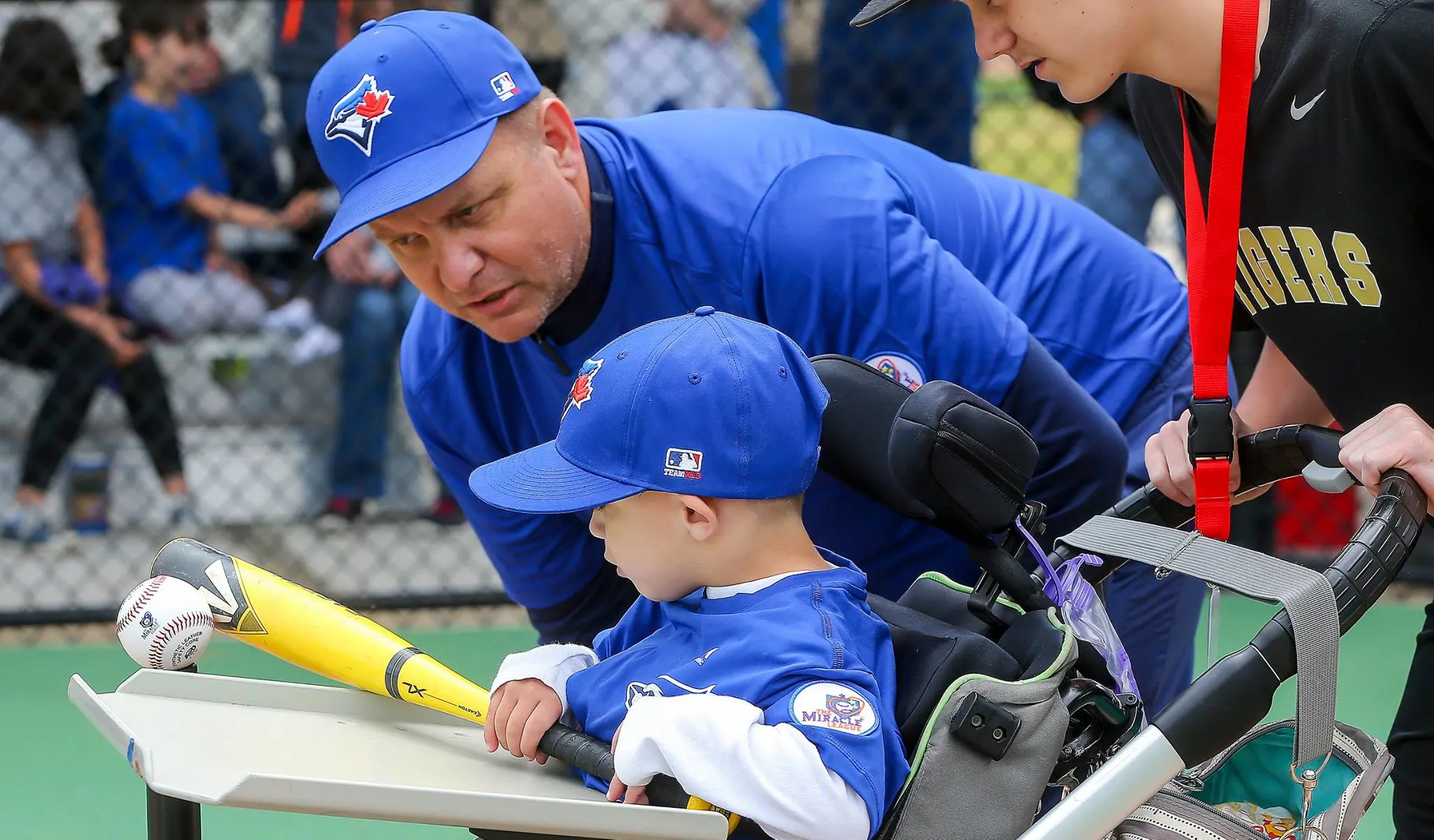 Officially called the David Price Miracle Field, this is a go-to destination for baseball fans, kids, and kids at heart.
First and foremost, the Miracle Field is home to specially-designed baseball fields with accommodations for special needs players. During the season, volunteers help players "run" around the bases.
In addition, there are a variety of inclusive play areas. These have special needs and sensory-friendly features built-in. For example, the main park surface is a giant custom rubber baseball diamond.
There's also a zipline, special turf and ramps to accommodate wheelchairs and other assistive devices, and several types of swings.
13. Attend an Event at The Walnut House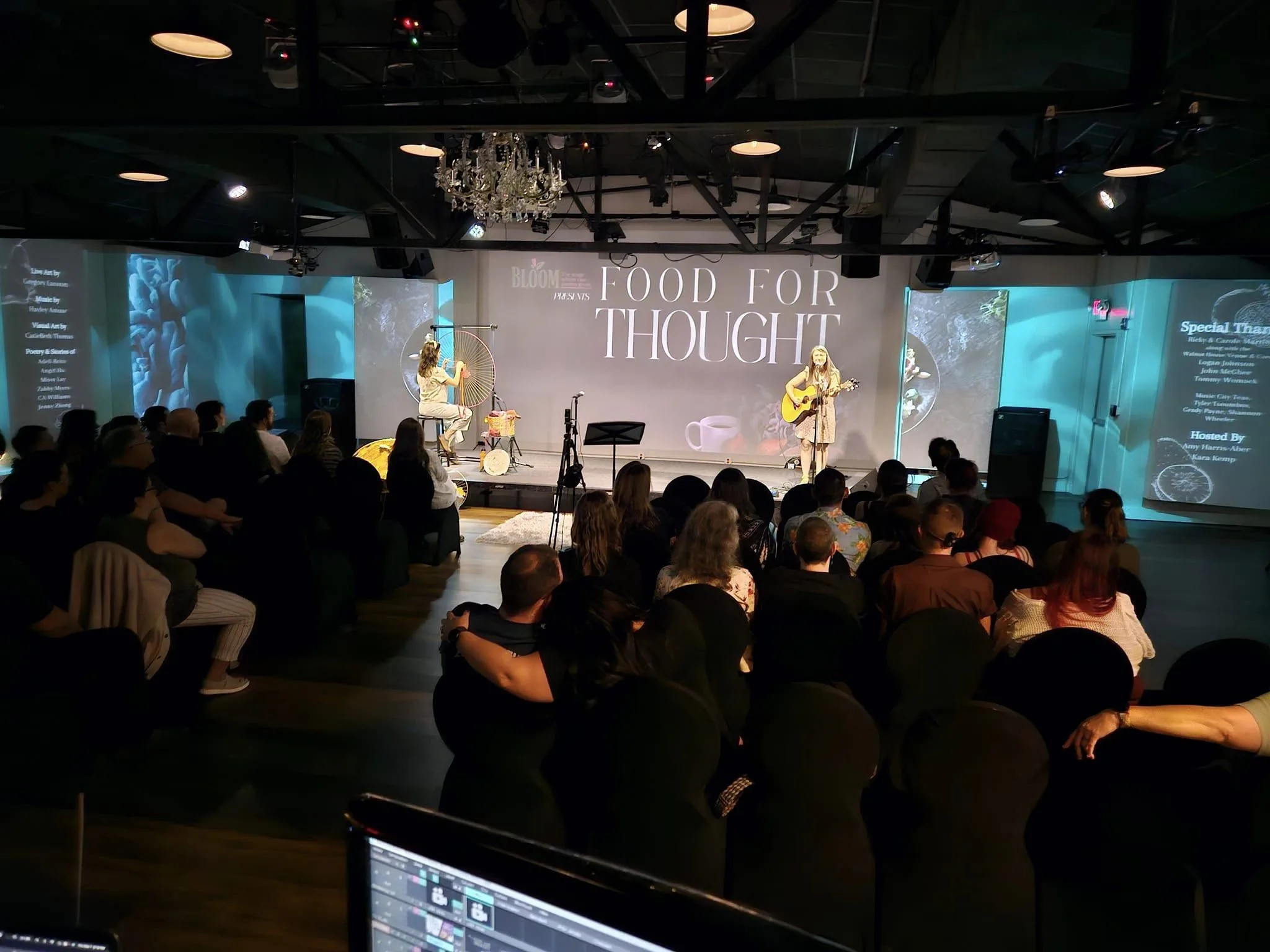 The Walnut House is a Murfreesboro event venue known for its picturesque, intimate atmosphere.
Although it's most well-known as a wedding and reception space, The Walnut House often hosts live music performances, festivals, and other special events.
For example, in October The Walnut House hosts Hallowpalooza. Throughout the year, the venue also puts on lectures, art installations, and more.
14. Dine at The Alley on Main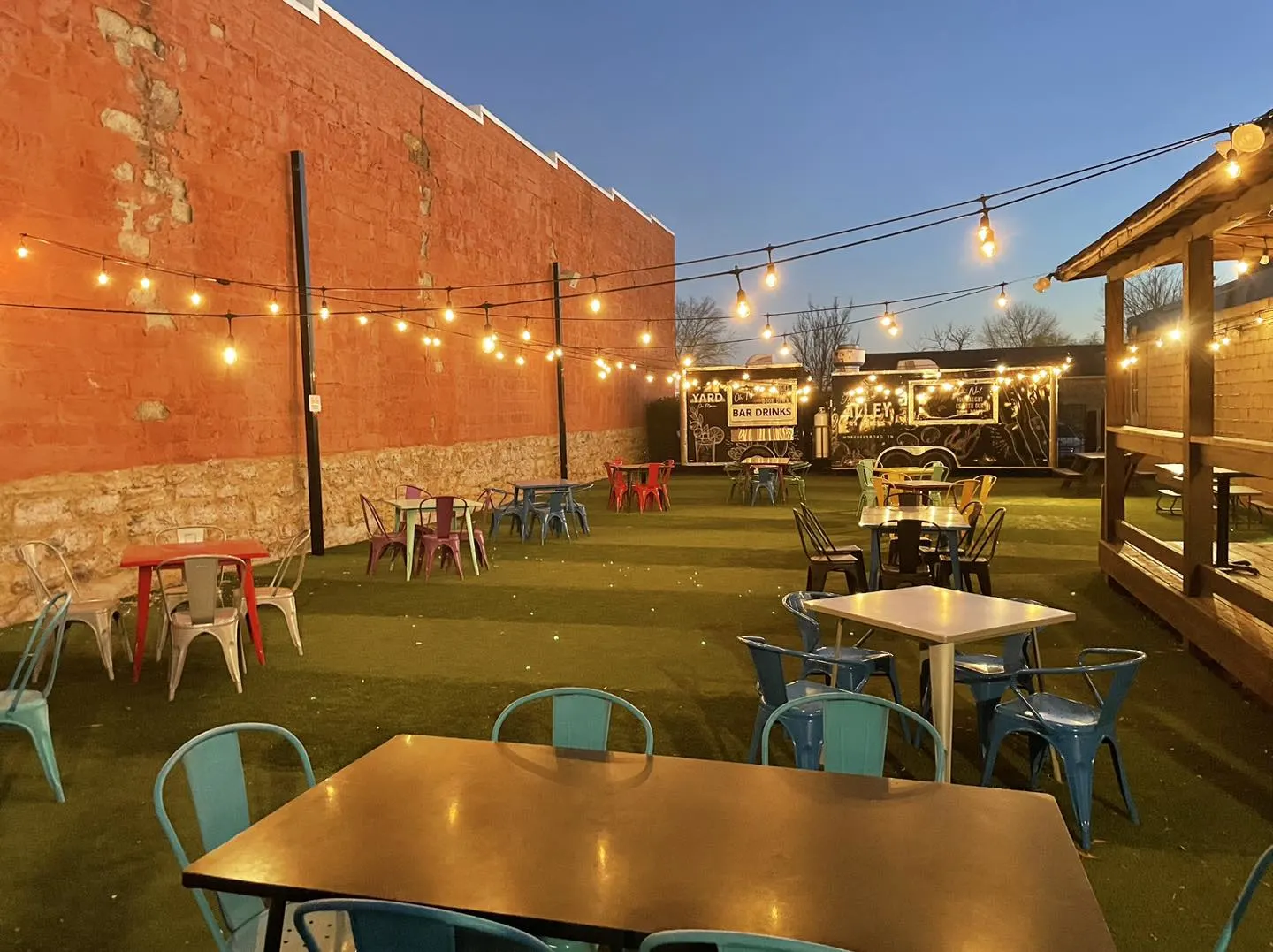 When you think of the ideal Southern comfort meal, there's an excellent chance you picture The Alley on Main.
This local institution is beloved for its generations-old recipes, plus its charming historic building.
The portions are huge and the vibe is lively. So, it's the perfect date-night spot for couples looking for things to do in Murfreesboro.
Local tip: you can't go wrong with the fried catfish sandwich or tomato pasta.
14. Satisfy Your Sweet Tooth at Simply Pure Sweets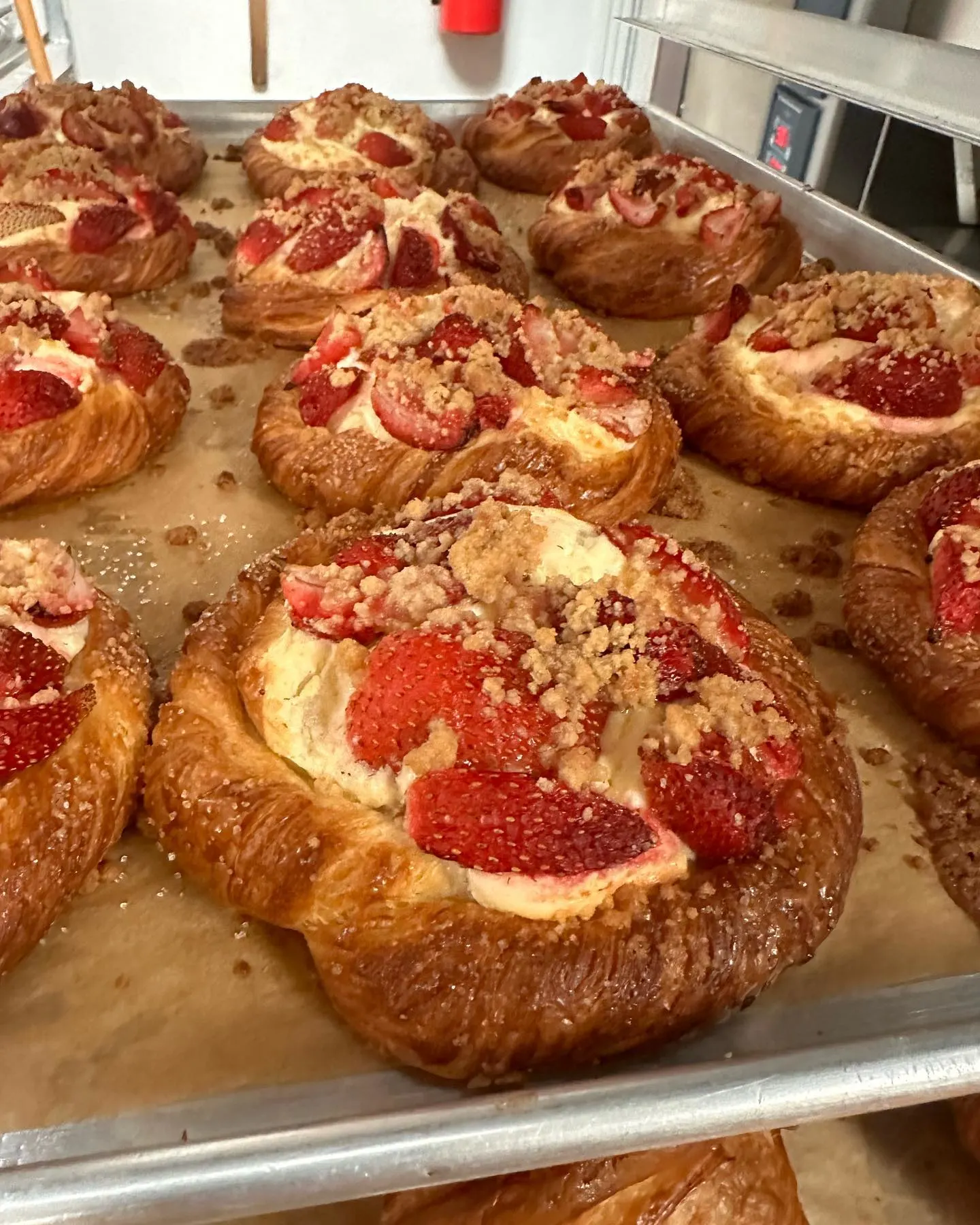 Indulge in delicious treats at Simply Pure Sweets, a local Murfreesboro bakery.
You'll find staples including cupcakes, pastries, and freshly-baked breads, but they also serve fantastic coffee. You can get light lunch items, as well.
The owner studied pastry arts in France, so trust us — you're in good hands!
Seasonally, the bakery also sets up at the Saturday farmers' market.
15. Take a Day Trip to Nashville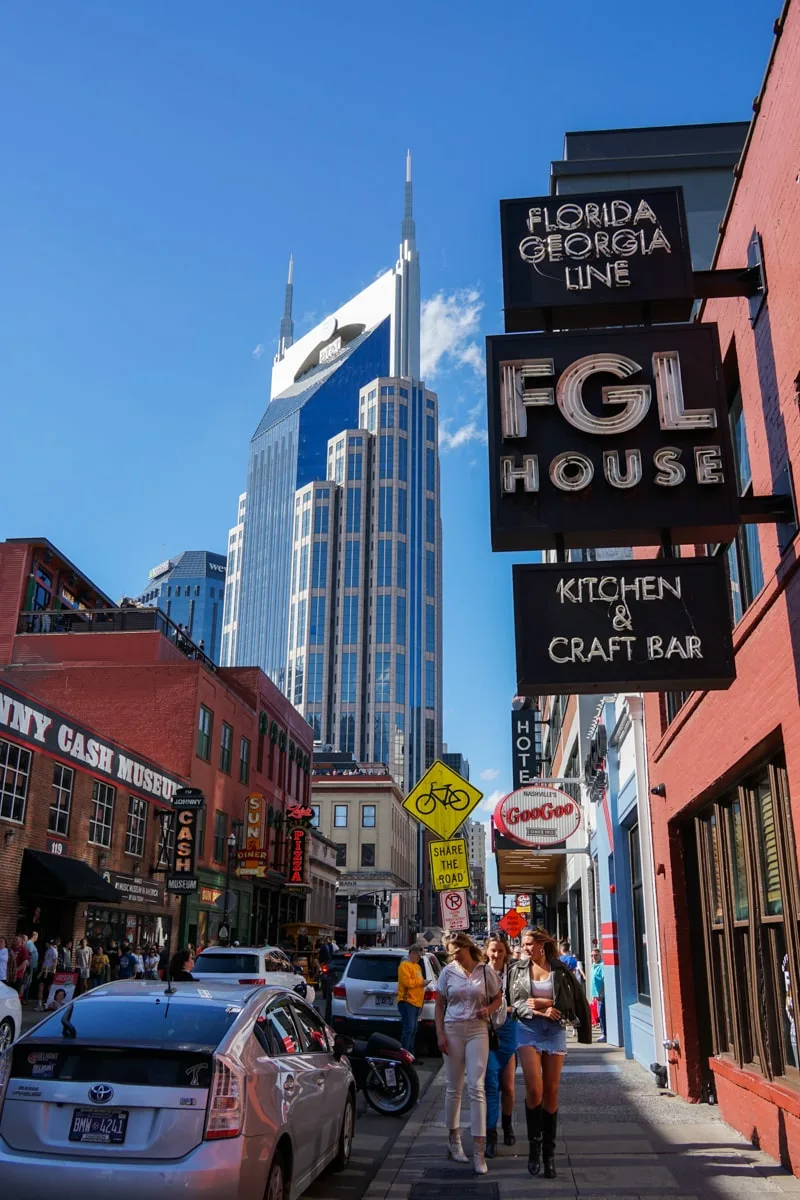 You can conveniently get to Nashville from Murfreesboro in around 35 minutes. The short drive presents a can't-miss opportunity to explore Music City!
Checking out the legendary music scene is a no-brainer.
But Nashville also has several world-class museums, countless dining options, and a great brewery scene. Believe it or not, there's even some awesome hiking around Nashville!
With so much diversity in terms of activities, day-tripping to Nashville is one of the top things to do in Murfreesboro.
Also Read: 21 of the Best Small Towns in Tennessee
There you have it, 15 amazing ways to keep yourselves entertained in Murfreesboro. Which activities or places will you visit first?
Featured Image Credit: City of Murfreesboro