You may know that Knoxville is in East Tennessee, famous for its proximity to the Great Smoky Mountains and being home to the University of Tennessee. Go Vols!
But what is it like actually living in Knoxville?
We could go on and on (and on…) raving about how wonderful and scenic the city is.
It's convenient to everything and has top-notch foodie and nightlife scenes. And we could spend days just on the incredible outdoor recreation!
Plus, we can't forget the perfect blend of big-city amenities and Southern charm.
While Knoxville really is and has all of those things, instead, we're going to present you with facts. Pros and cons. This way, you can decide for yourself: Is Knoxville a good place to live?
Let's dive in!
What it's Like Living in Knoxville: Pros & Cons
Are you considering a move to Knoxville? Or do you live here, but you're wondering if the proverbial grass is greener somewhere else?
Either way, it's a good idea to weigh the city's pros and cons.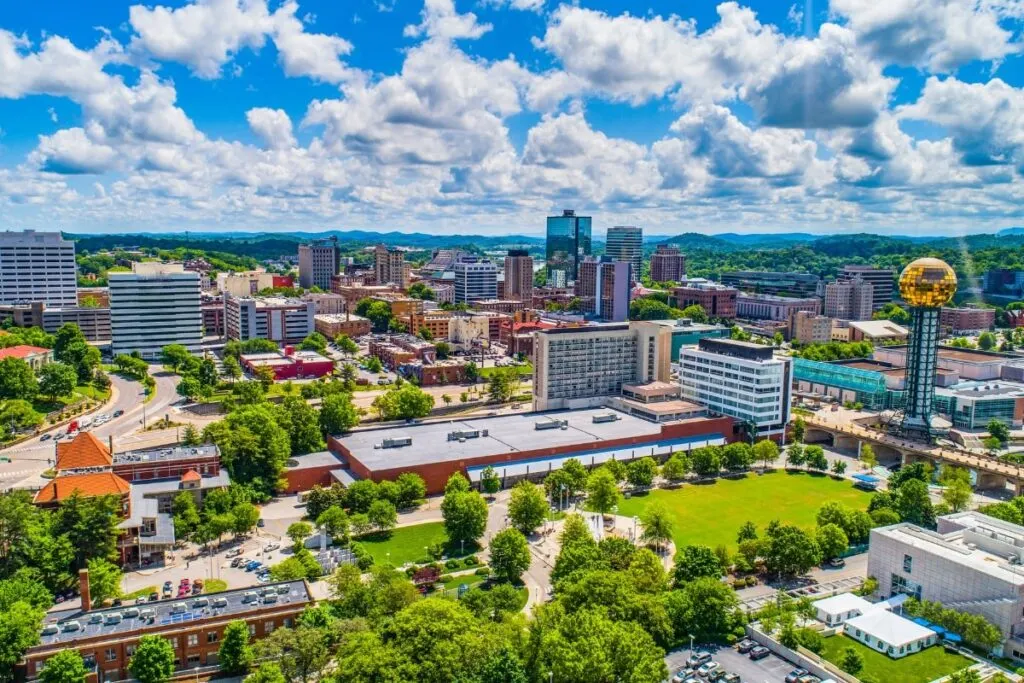 Pro: Outdoor Activities Galore
Knoxville is very literally surrounded by beautiful natural scenery — the city sits halfway between the Great Smoky Mountains and the Cumberland Mountains.
In addition to being nice to look at, however, living in Knoxville also means endless opportunities for outdoor recreation.
Both inside the city limits and within an easy 2-3 hour drive, you can go hiking, fishing, boating, paddling, mountain biking, camping, and even rock climbing.
There are also many, many parks and greenways in the city, such as the Knoxville Urban Wilderness.
This region is minutes from downtown and has 50-plus miles of hiking and biking trails, plus it's home to the Ijams Nature Center.
And finally, Great Smoky Mountains National Park is less than one hour away from downtown Knoxville (the Gatlinburg entrance).
The park has a whopping 800-plus miles of hiking trails, including a 71-mile section of the Appalachian Trail, not to mention several unmissable Great Smoky Mountain waterfalls. You can also fish, cycle, camp, and float the river in the park.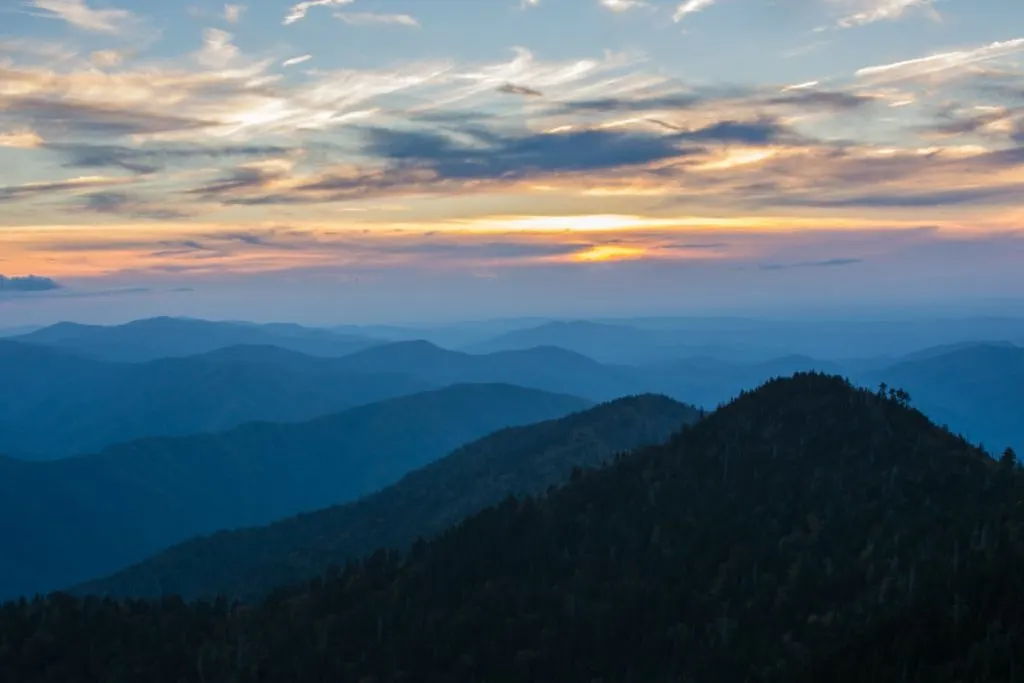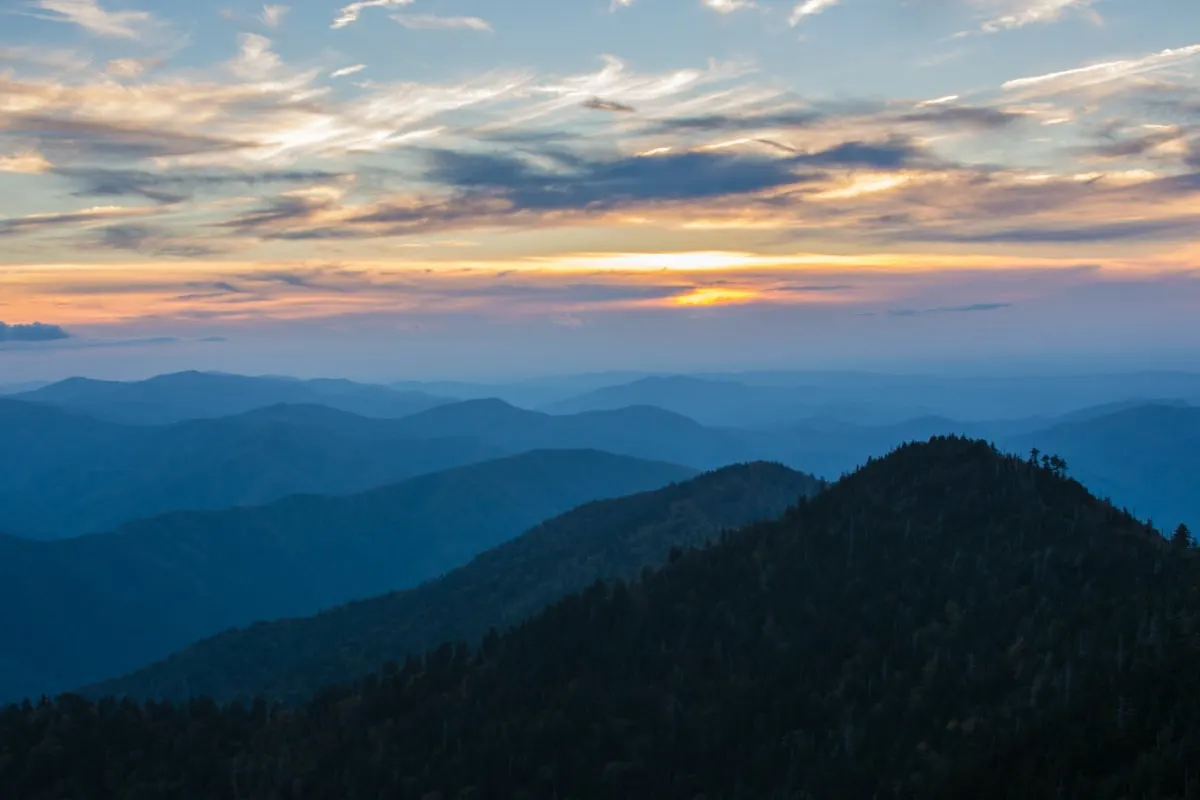 Pro: Four Seasons, Mild Climate
Weather may not be the biggest deciding factor, but should be taken into consideration. Living in Knoxville means experiencing all four seasons.
Best of all, each of them is pretty mild!
While summer days definitely get scorching hot and humid, the season doesn't last long.
Temperatures above 95 degrees are pretty rare, so Knoxville summers aren't nearly as unbearable as they are in many other places.
At the other end of the spectrum, winters in Knoxville are also fairly mild and short-lived.
It does get COLD, but rarely dips below freezing, and the city sees an average of just six inches of snow every year. For comparison, the US average is 28 inches of annual snow!
When you do want to experience a classic winter wonderland, take a quick trip to the Great Smoky Mountains or enjoy the festivities put on by the city.
Fall and spring in Knoxville are both absolutely gorgeous, with lots of color.
There's nothing quite like the Smokies during leaf-peeping season, when the iconic "smoke" hangs over the colorful hillsides.
This is also our favorite time of year to cozy up in a rental cabin in Gatlinburg!
In the spring, everything greens up so much that at times, Knoxville looks almost tropical and rainforest-like!
This is a bit of a catch-22, however — rain causes all that lush greenery. Knoxville gets quite a bit more rain than the US average (about 50″, compared to 38″), particularly in the spring.
Pro: (Relatively) Low Cost of Living
Let's be honest, everywhere seems to be expensive these days. BUT, Knoxville actually has a lower cost of living than much of the rest of the country! Even better, it's lower in every single metric!
The overall cost of living in Knoxville is about 15% lower than the rest of the country. Even better, the biggest expense for most people, housing, is a whopping 29% lower!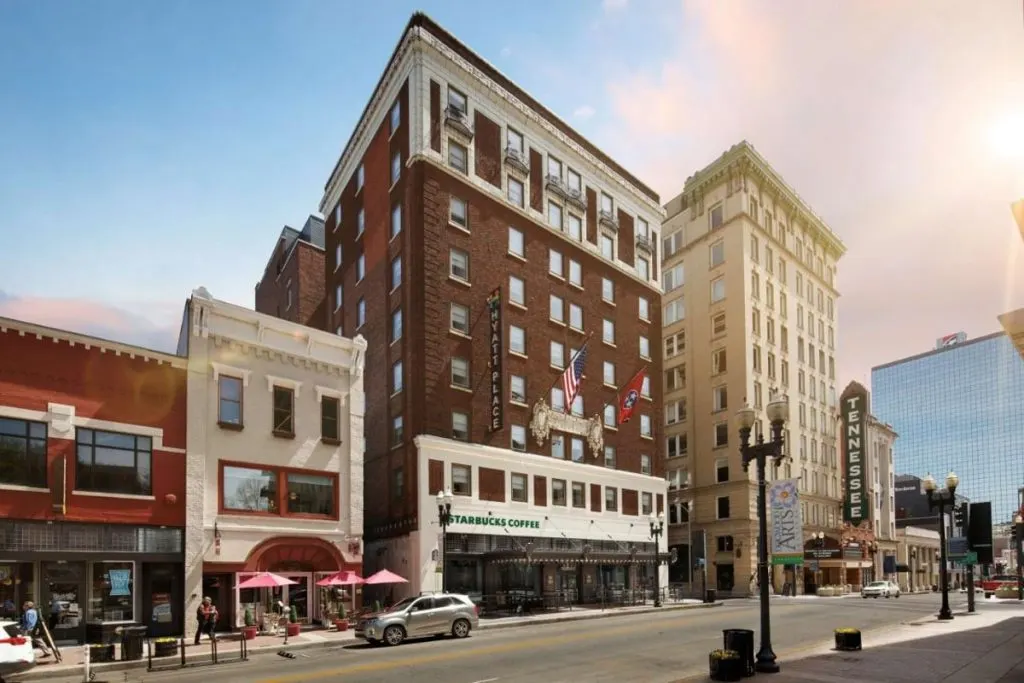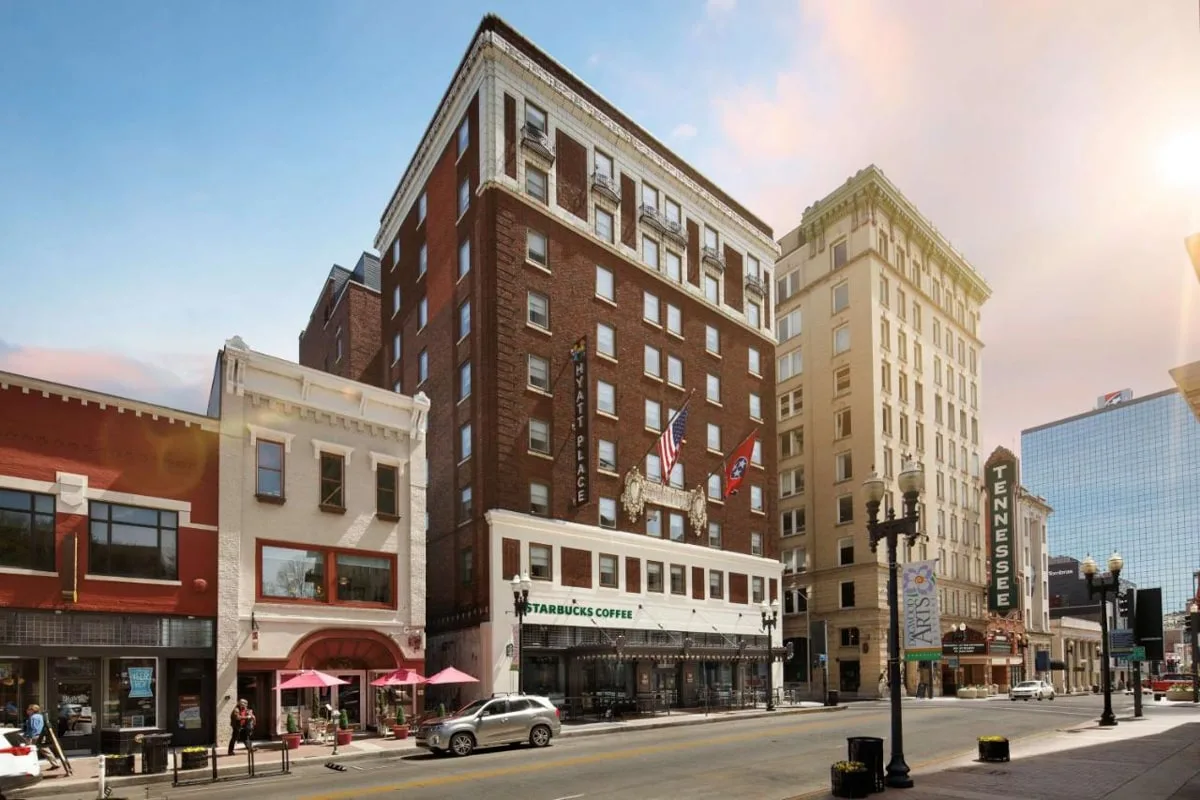 There are other factors that contribute to the cost of living, and Knoxville scores lower than average in all of them.
Transportation (including gas prices): -8%
Utilities: -2%
Groceries: -10%
Pair the low cost of living with a thriving economy, and living in Knoxville has lots of perks!
For example, the unemployment rate is consistently lower than both the Tennessee and US average.
Even better, Tennessee doesn't have individual income tax! Living here means your money stretches farther and you get to keep more of it.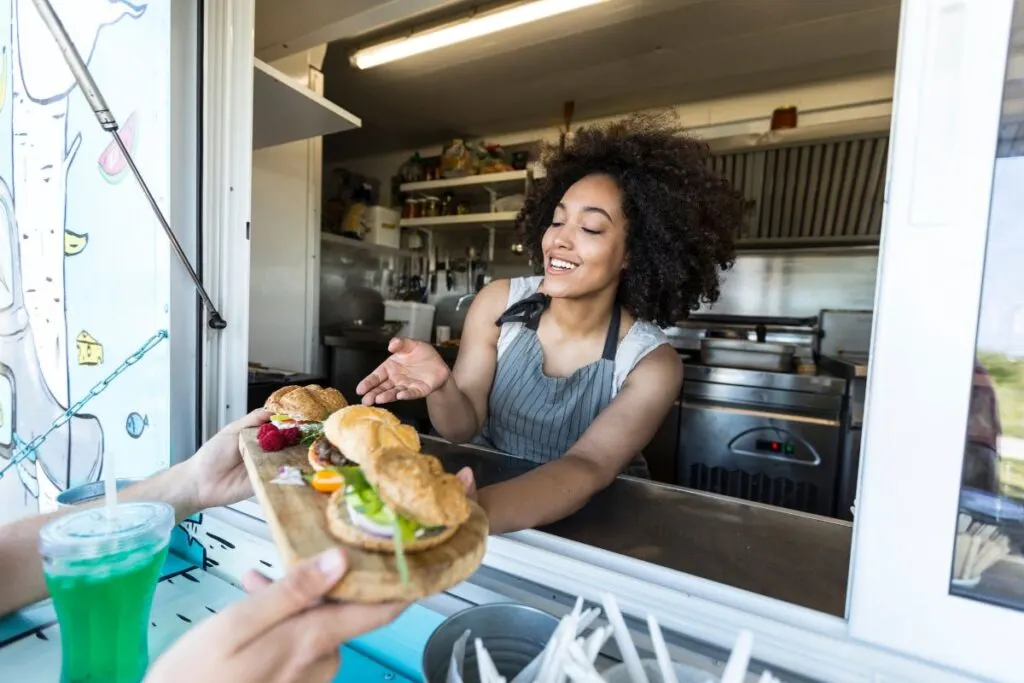 Pro: Excellent Foodie & Nightlife Scenes
Especially for a mid-sized city that's not on the coast, Knoxville has surprisingly robust food and entertainment scenes.
In terms of food, perhaps it's due to the fact that Knoxville is in the heart of Appalachia.
It could also be that the city attracts people from every corner of the globe, ever since it hosted the 1982 World's Fair. Or, maybe Knoxville restaurants cater to the 12 million people who visit the national park each year.
Whatever "it" is, Knoxville's foodie scene is incredible and diverse. Here are just a few of our favorite places to eat in Knoxville!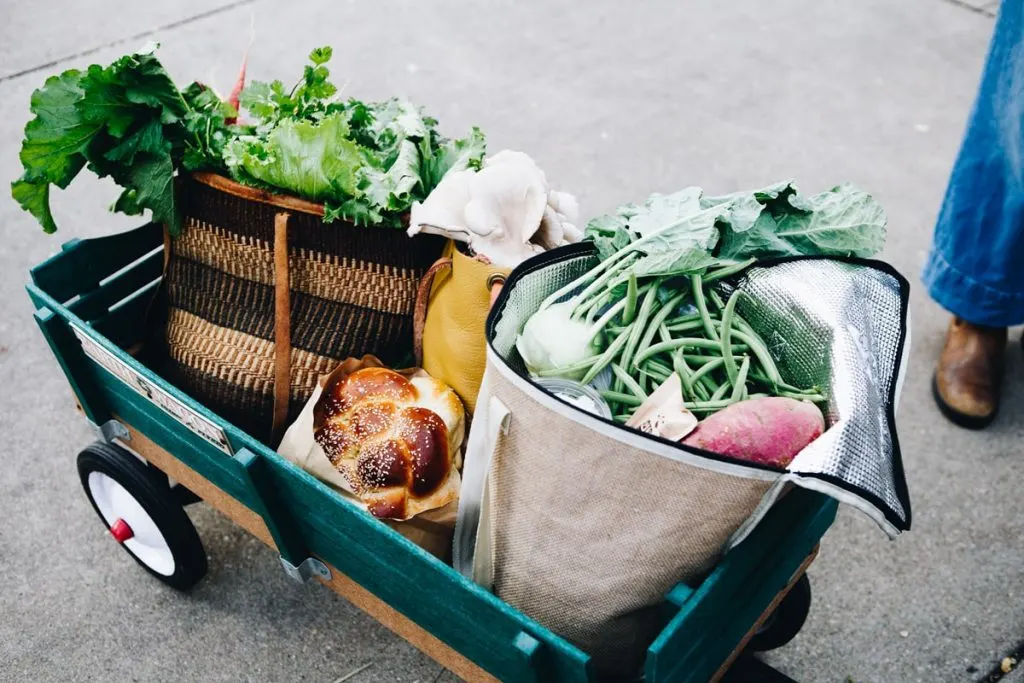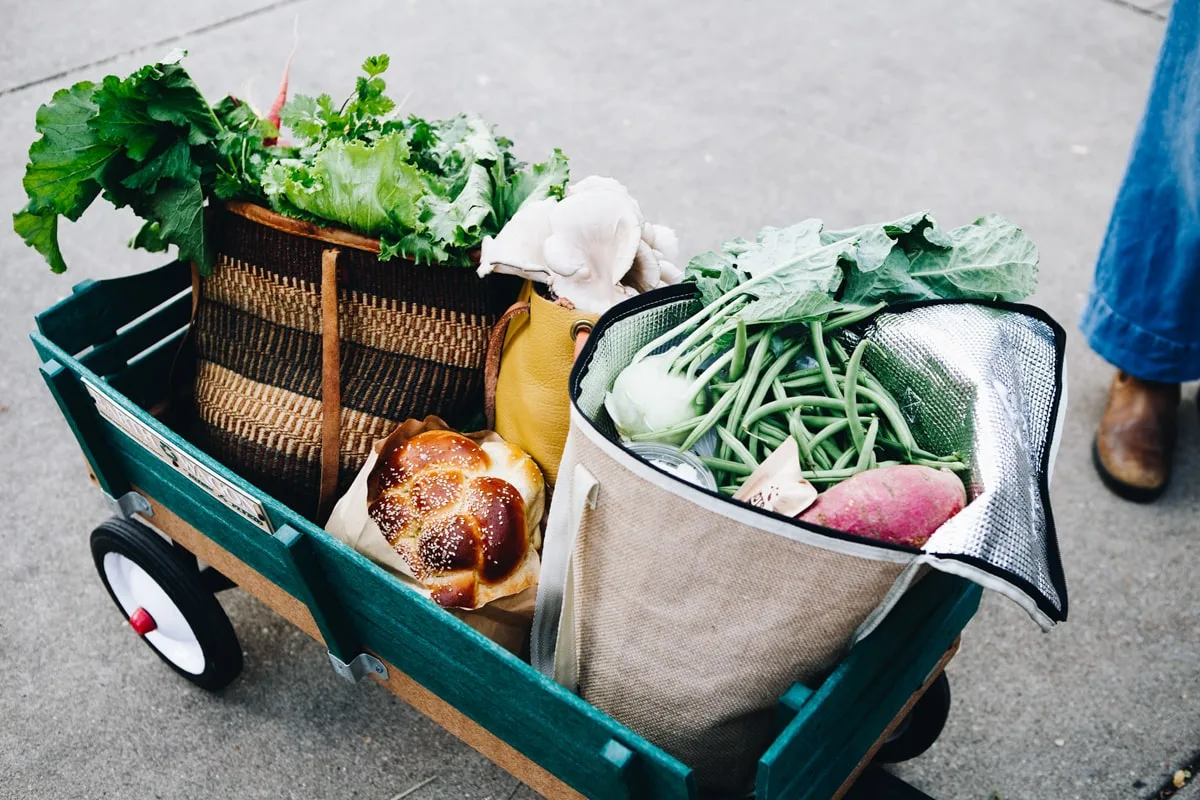 On any given day, you'll find an abundance of globally-inspired specialties like falafel and ramen, plus unique experiences like high tea. These, of course, stand right alongside comforting Southern staples.
And because of those international influences, most Southern food in Knoxville has some sort of unexpected twist. Think pimento cheese dip with chorizo, sriracha fried chicken, and biscuits and gravy infused with jalapenos.
The city also has several vegetarian and vegan-friendly restaurants, and has a serious love for food trucks. There are several food truck parks across the city, as well as lots of food trucks that do special events.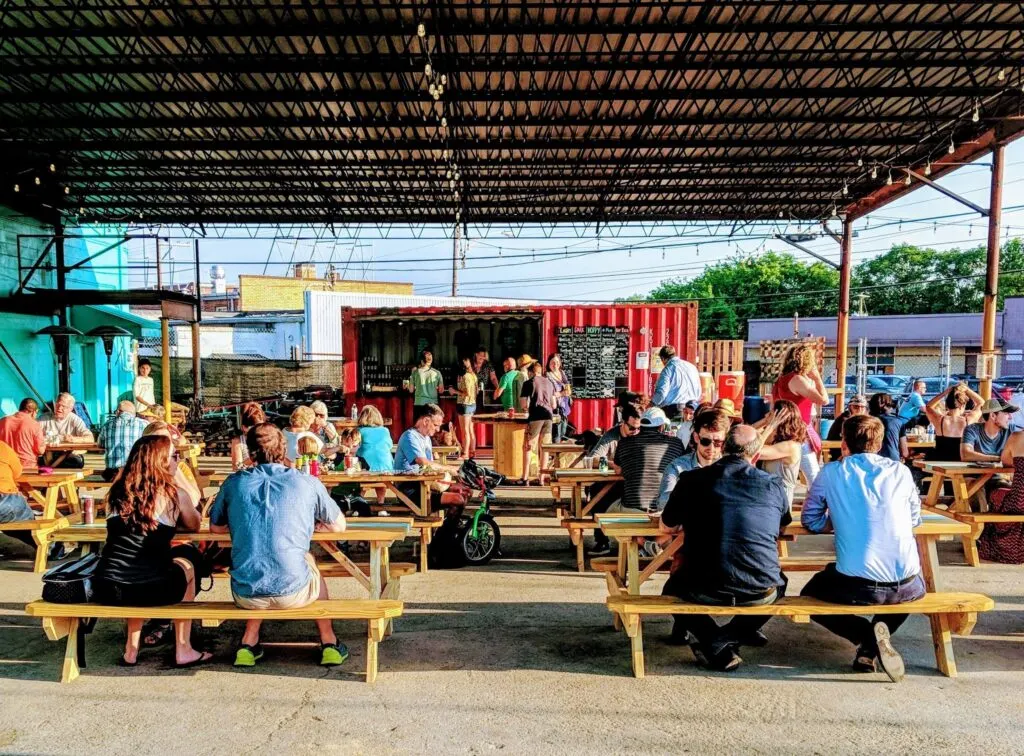 Knoxville Nightlife
The presence of the University of Tennessee lends a distinct vibrancy to Knoxville, giving the city an air of youthful energy. This carries over into the nightlife scene, making it as widespread as it is diverse.
Living in Knoxville means you can pick your poison and create your own adventure for a night out.
The city has an amazing craft brewery culture, but there are also lots of wine beers.
You could play pool or darts at a local dive, catch a rowdy live music performance, or cozy up in a speakeasy.
If all of the above sound appealing, consider going out to one of Knoxville's entertainment hubs and hopping around. Gay Street, Old City, and Kingston Pike all have dozens of options near one another.
No matter what type of night out you're looking for, here are some Knoxville nightlife standouts:
Back Door Tavern – quintessential college town dive bar
Preservation Pub – 3-story venue with individual areas and rooms that make it feel like different bars, such as the rooftop that shows outdoor movies or the live music stage
Suttree's High Gravity Tavern – old-school arcade bar
Peter Kern Library – speakeasy that has a cozy, living room vibe
Five Thirty Lounge – sleek rooftop bar in the Hyatt downtown, with panoramic views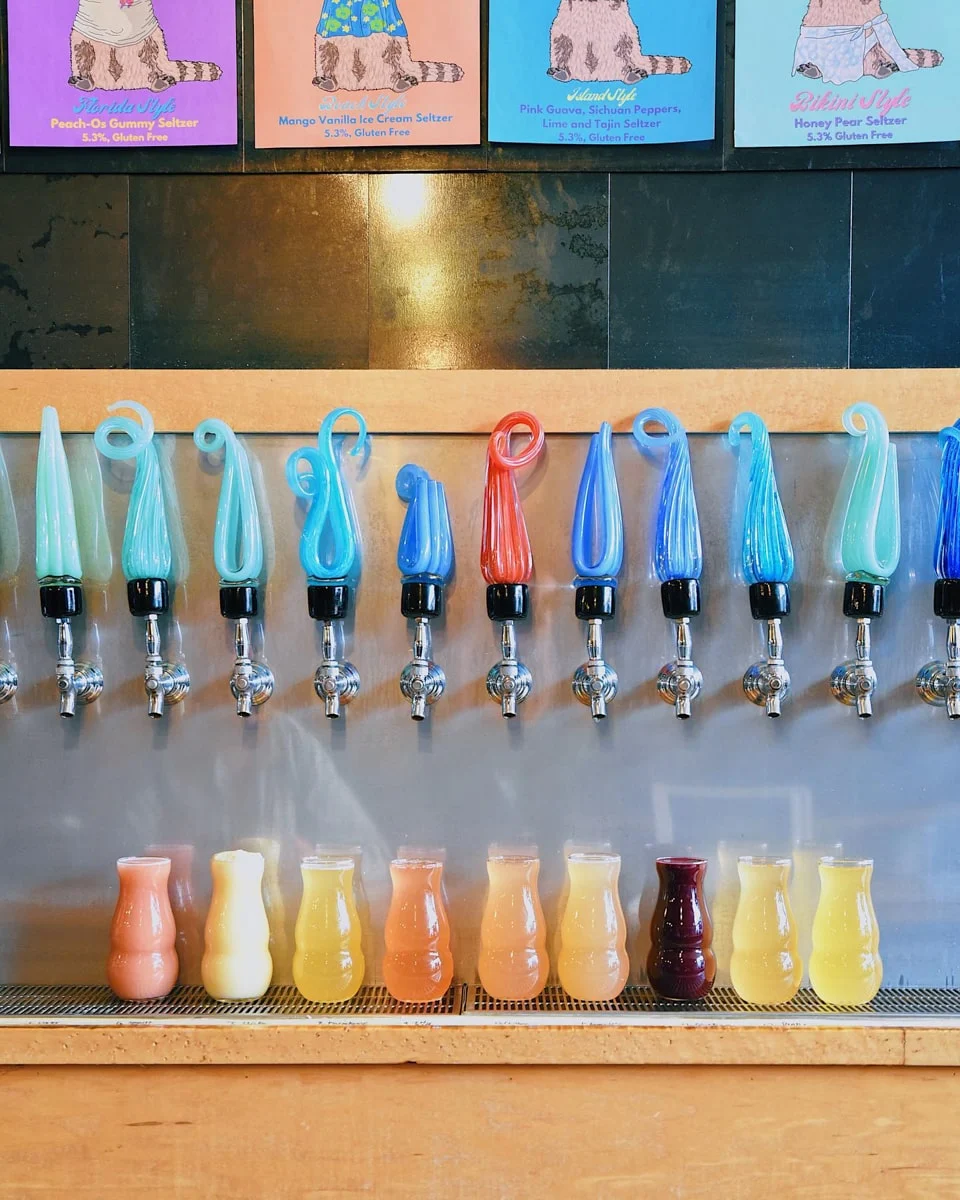 Pro: Highly-rated Schools
For families, school is one of the biggest concerns about living in Knoxville. Good news: Knoxville schools generally rank very well. In fact, some of the highest-rated in the state are here.
Knox County schools consistently score higher in proficiency tests than the statewide average. They also receive an average GreatSchools ranking of 7/10 overall, higher than over half of the schools in the nation.
If you specifically want to move to a Knoxville neighborhood close to great schools, here are some of the city's top-ranked schools:
Sequoyah Elementary (Sequoyah Hills)
Blue Grass Elementary (Northshore/Rocky Hill)
Northshore Elementary (Northshore/Rocky Hill)
Farragut Middle School (Farragut)
West Valley Middle School (Cedar Springs)
Hardin Valley Middle School (Hardin Valley)
Farragut High School (Farragut)
Bearden High School (West Hills)
L&N STEM Academy (downtown)
Of note, Farragut High School consistently ranks as the 7th-best public high school in the state. Not far behind, L&M STEM Academy typically ranks in the top 15 (most recently at #13).
Two school districts just outside of Knoxville have also been named "exemplary" by the Tennessee Department of Education. These are Oak Ridge and Maryville, both about 20 minutes from downtown Knox.
Con: It's Land-locked
To be completely honest, we don't personally consider this much of a drawback to living in Knoxville. However, many people do, so we included it.
It's true that Knoxville (and Tennessee as an entire state, for that matter…) is land-locked, meaning it has no coastline.
But with dozens and dozens of lakes and rivers, it doesn't feel that way! In fact, East Tennessee's nickname is "The Great Lakes of the South!"
There are seven major lakes (Fort Loudon, Norris, Cherokee, Douglas, Watts Bar, Tellico, and Melton Hill) within a 1.5-hour drive from downtown Knoxville.
If you're willing to drive a bit further, there are dozens more! And of course, the Tennessee River runs right through the city.
Also Read: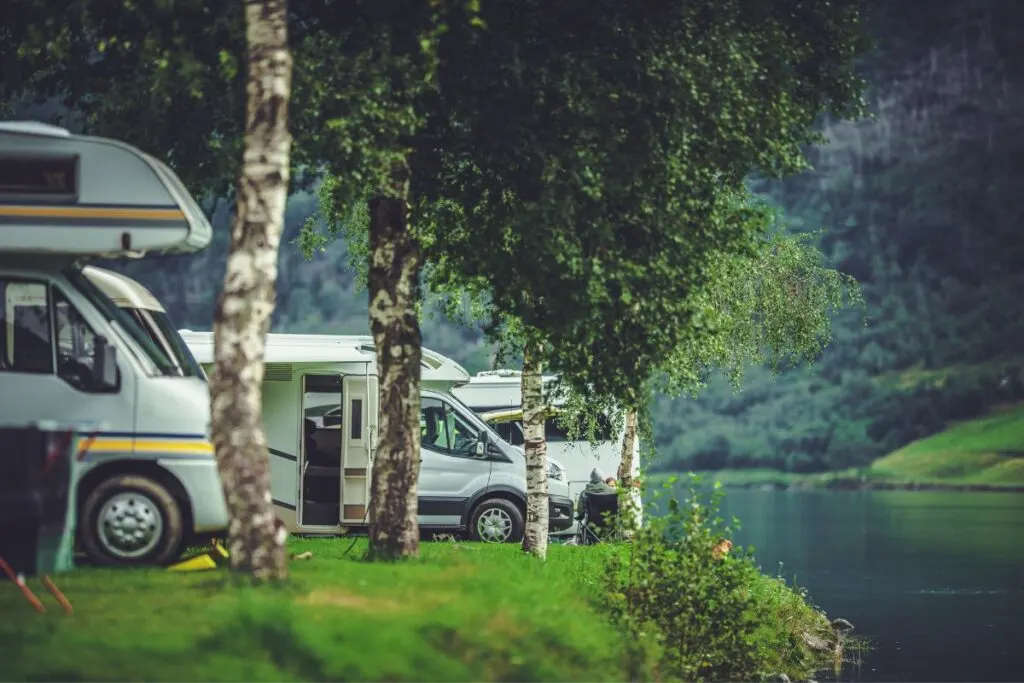 With activities like boating, tubing, water skiing, and sand volleyball, you probably won't miss the "real" coast much.
Some of the lakes even have sandy beaches!
And for those times when you absolutely have to experience the real deal? The closest beaches to Knoxville are just six scenic hours away.
Sullivan's Island and Folly Beach, both near Charleston, South Carolina, are the closest, right at six hours away.
Con: Lack of Public Transportation & Walkability
Despite being home to a major university, Knoxville isn't particularly walkable and surprisingly has a very limited number of public transportation options.
The city is fairly compact, but hotspots and attractions are somewhat spread out, making it difficult to walk from place to place.
You can easily walk around downtown, the university area, or entertainment districts like Gay Street or Old City, plus the city's many greenbelts, but outside of those, it's tricky.
Also surprisingly (and unfortunately), Knoxville doesn't have much in the way of bike lanes. Luckily, that is actually changing, and there are big plans for several miles of dedicated bike paths and more sidewalks throughout the city in the next few years.
While there is the Knoxville Area Transit (KAT) public transportation system, it's simply not as extensive as in other cities.
KAT offers bus service throughout the city, as well as free trolleys in the downtown and university areas. However, buses don't run late on weekends, and the trolley doesn't run on Sundays at all. This isn't the end of the world, of course, but it does create some inconveniences.
Unless you have your own vehicle, you'll find that rideshare companies like Uber and Lyft, as well as taxis, are often your only options to get around. This is especially true late at night and on weekends and holidays, and unfortunately, it gets expensive quickly.
There is an upside here: KAT provides shuttle service to all UT home football games during the season! This is a huge plus, eliminating the need for dealing with parking and traffic hassles on campus.
The bottom line? Owning a vehicle is practically a requirement for living in Knoxville.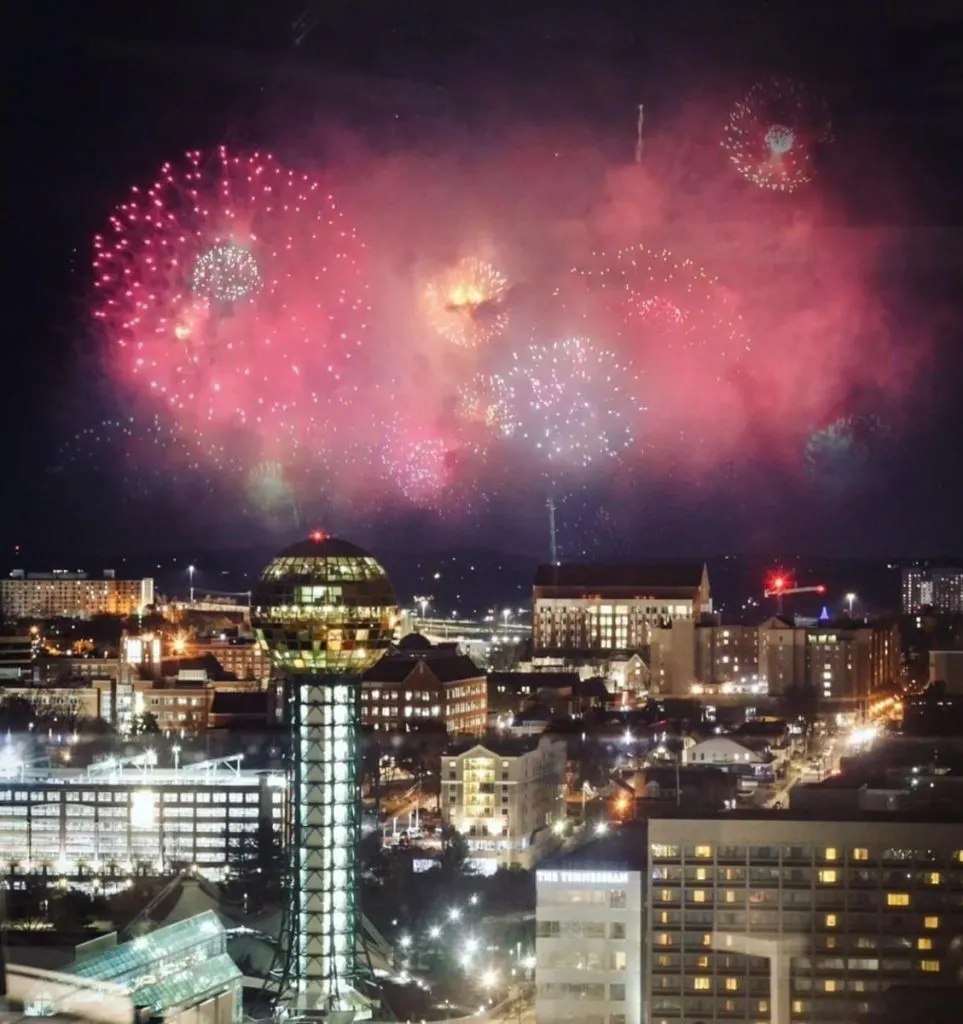 Con: Crime Issues
There's no sugarcoating it — unfortunately, Knoxville has a significantly higher-than-average crime rate. If you're wondering, "is Knoxville a good place to live?" this is an important consideration, so let's take a look at all the facts.
The rates of both property and violent crimes are more than twice as high as the US average. Statistically speaking, that means you're more than twice as likely to become a victim of a crime in Knoxville than almost anywhere else in the country.
While that sounds terrifying, keep in mind statistics don't tell the entire story.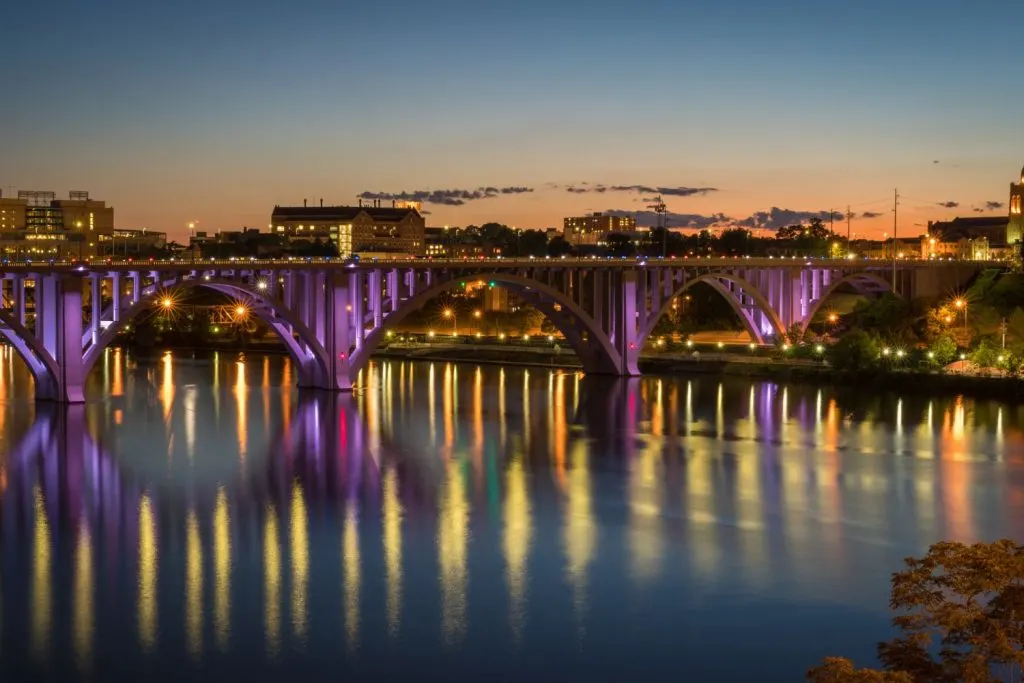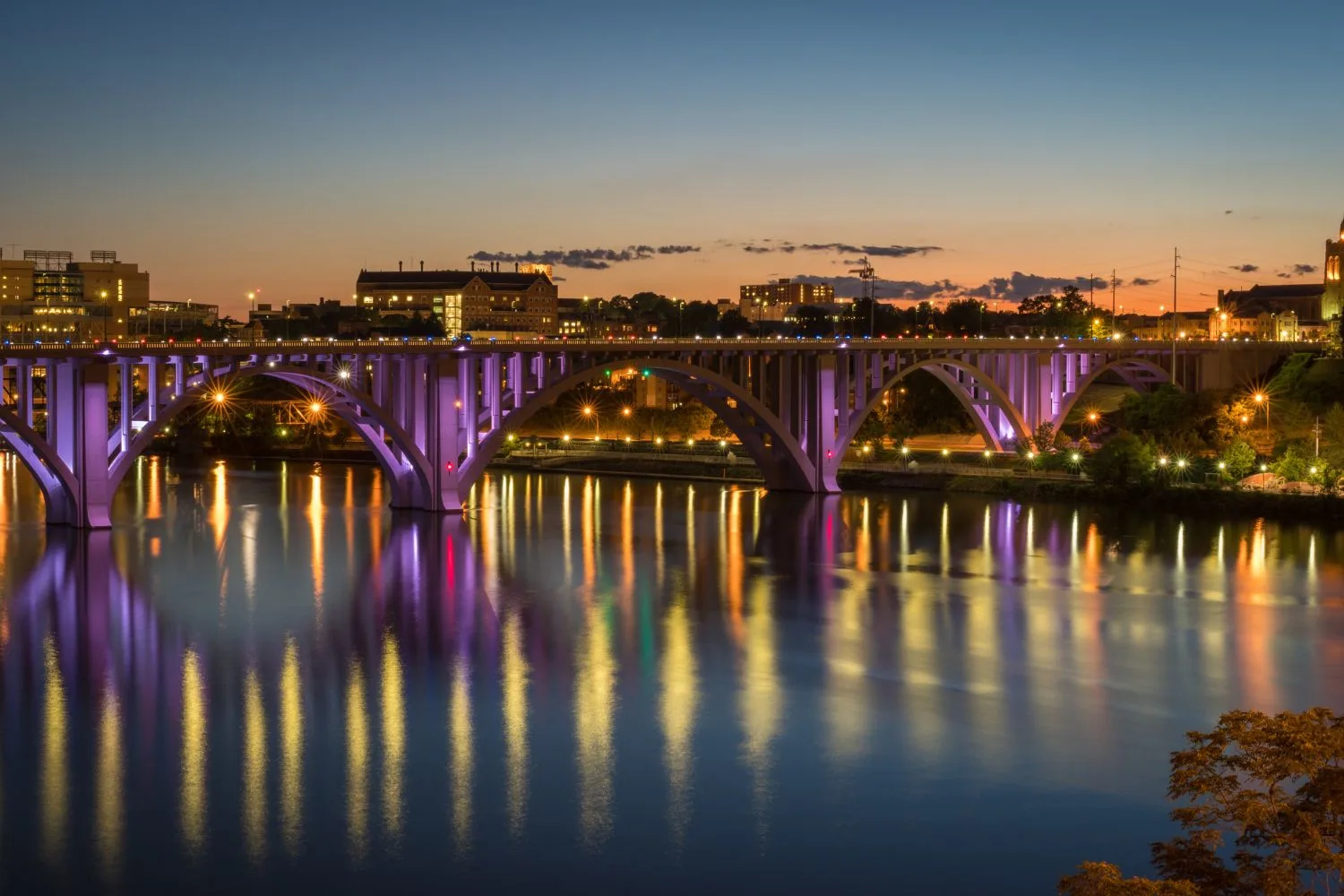 The vast majority of crimes in Knoxville occur in just a few specific neighborhoods (more on that a little later!) and interestingly, very few involve drugs or gang activity. Instead, most crimes in the city stem from personal conflicts involving issues such as relationships or money.
There's also some good news: Knoxville has significantly increased funding and staffing for anti-violence programs in the last couple of years.
Don't let this information deter you from visiting or moving to Knoxville. Remember, most crime is isolated to small sections of the city. Practice common-sense safety like always going out with others at night, being mindful of your surroundings, and sticking to safer neighborhoods where you feel comfortable.
Best Knoxville Neighborhoods
Finally, if you're considering a move to Knoxville to live or to retire, here are some of the best neighborhoods.
Shady Grove and Whispering Hills – best for families
Fox Fire and Bonta Vista Estates – best for young professionals and couples
Kingston Pike and Downtown – best for college students
Farragut and Oak Ridge – best for outdoor enthusiasts
Robinson Crossroads – best for retirees
Knoxville overall is a wonderful place to live, which is why it's becoming the next hot destination in East Tennessee after Gatlinburg/Pigeon Forge.
If you're not quite ready to move there yet, why not spend a weekend in Knoxville to test the waters first? Between these top Knoxville tours, outdoor activities, and foodie spots, you won't ever get bored.
If you have any questions about living in Knoxville, Tennessee, drop your comments below!